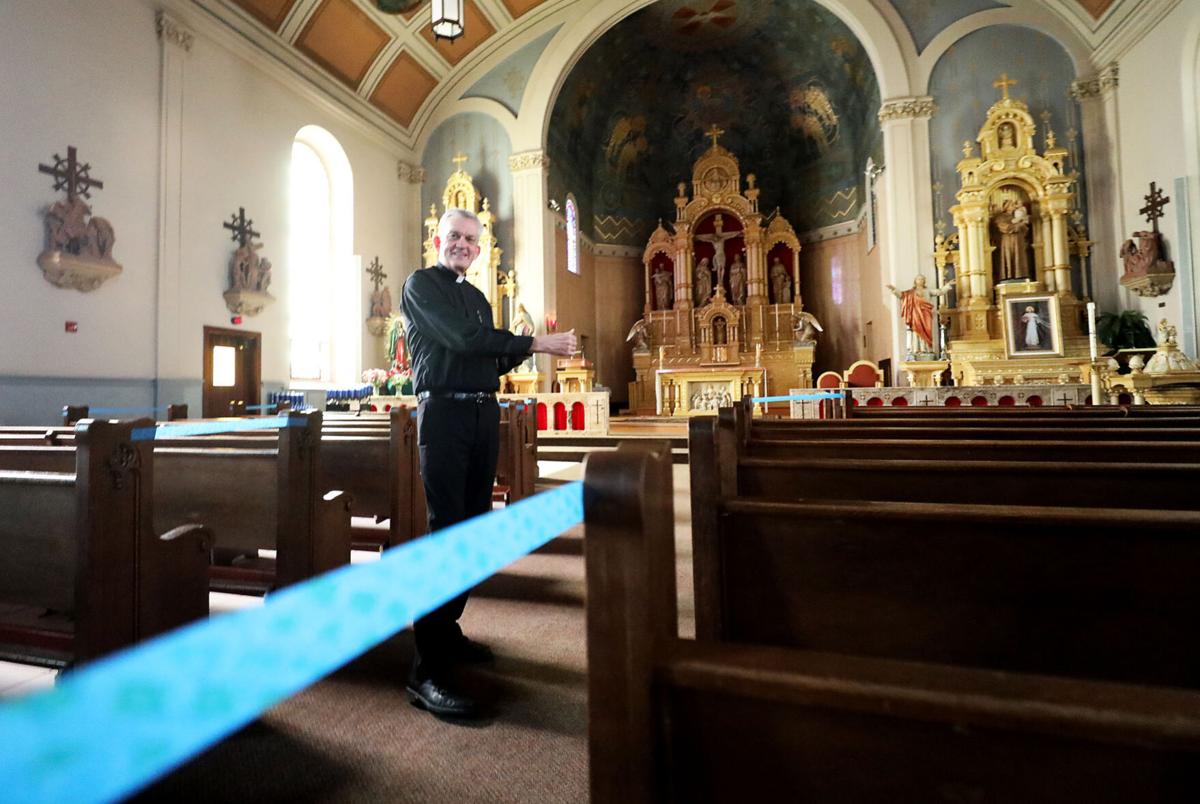 The Catholic Diocese of Madison does not plan to reinstate a dispensation from the obligation to attend Mass due to increased COVID-19 activity in Wisconsin, as the Diocese of Green Bay did this week.
"As of right now, we are not inclined to reinstate a diocesan-wide dispensation, rather we are reminding everyone of the normal conditions under which dispensations are liberally available under canon law," Diocese of Madison spokesman Brent King said Wednesday in an email. "This includes being dispensed by a local pastor. We trust the discernment and good sense of people to make prudent decisions about attending Mass."
Bishop David Ricken of the Diocese of Green Bay on Monday said Catholics could stay home or watch Mass online again because of a COVID-19 surge in the 16 counties that make up the diocese.
COVID-19 cases have increased in recent weeks around Wisconsin. Brown County and other parts of the Green Bay diocese have had some of the highest rates, with Brown County's most recent rate of confirmed coronavirus cases 2.5 times higher than Dane County's, according to the Wisconsin Department of Health Services.
"I grant this dispensation to help in preventing the community spread of this disease," Ricken said in a letter. "I have further done this for those who might be unable to come to Mass because of significant health concerns as well as for those who have been burdened in conscience. After the current high numbers of infection have subsided and stabilized, we will return to the Sunday obligation requirements."
A dispensation initially began for Catholics in March after the start of the pandemic, but it was lifted Sept. 19 in the Green Bay diocese and Sept. 27 in the Madison diocese.
"We now invite all Catholics back to Sunday Mass, who can safely and securely do so," the Madison diocese said in a Sept. 3 statement announcing the change. "The elderly, the immunodeficient, and those who are still at increased risk may refrain from Sunday Mass attendance, without committing sin, as allowed by the Church's canon law."
Concerned about COVID-19?
Sign up now to get the most recent coronavirus headlines and other important local and national news sent to your email inbox daily.