With nearly 1,000 employees and new partial ownership by Costco, Madison-based Navitus Health Solutions is growing in a pharmacy benefits industry dominated by a few companies whose opaque practices have led to transparency laws, including one adopted this year in Wisconsin.
As Navitus itself makes acquisitions, including of a specialty pharmacy in Maryland this year, the company continues to set itself apart from most pharmacy benefit managers, or PBMs, by how it makes money.
PBMs act as brokers between drug makers, insurers, employers and pharmacies, helping to determine which drugs people can take, where they can get them and how much they will pay. Most PBMs — including CVS Caremark, Express Scripts and OptumRx, which control about three-fourths of the market — capture rebates and fees through undisclosed contracts.
Navitus, which has less than 4% of the market, instead assesses an administrative fee through what is known as a transparent, pass-through model. That means the company doesn't benefit from higher drug costs as other PBMs do, executives say. With increased scrutiny from policymakers over the rebate model, the Navitus approach is gaining more attention, Fields said.
"There's a coming recognition among plan sponsors … that this transparent, pass-through model is really the optimum model," he said.
Wisconsin joined most states this year in regulating PBMs, passing a law requiring the companies to be licensed and report rebates they get from manufacturers and what percentage they keep. The law also bans them from contract gag clauses preventing pharmacists from telling patients about more affordable drugs, among other provisions.
Costco cachet
What's driving change at Navitus these days is the partnership with Costco, still taking shape after the COVID-19 pandemic delayed some integrative efforts.
Costco started working with Navitus about seven years ago to provide PBM services to some of its health care clients and two years ago hired Navitus to manage the drug program for its 300,000 employees and dependents.
With consolidation in the industry — CVS bought insurance company Aetna and insurer Cigna bought Express Scripts in recent years — SSM Health sought a minority owner for Navitus and Costco was the right fit, Fields said.
"When you mention that you are affiliated with Costco, it brings a certain cachet to you when you're talking to other national accounts," he said. "One of our goals is to leverage those relationships, have (Costco) open the door and allow us to go in and talk about the capabilities that we have to serve (companies) and their employees."
Fields said Lumicera, a specialty drug pharmacy business that Navitus started as a subsidiary in 2014, is helping Costco by providing around-the-clock support for patients taking specialty drugs. Such drugs, which typically cost $5,000 a month or more and are often injected or infused, are taken for conditions such as rheumatoid arthritis, hepatitis and cancer.
Lumicera, which has operated specialty pharmacies in Madison and Phoenix, in February bought a third such pharmacy, CareMetx Health, in Gaithersburg, Maryland. It is in the process of acquiring a fourth in Southern California.
Eberle, who oversees Lumicera, said the Navitus administrative fee model also applies to specialty drugs. When generic versions of the multiple sclerosis drug Tecfidera became available last year, Lumicera promptly switched patients from the brand name, which cost $7,000 a month, to the generic, at $300 a month, he said.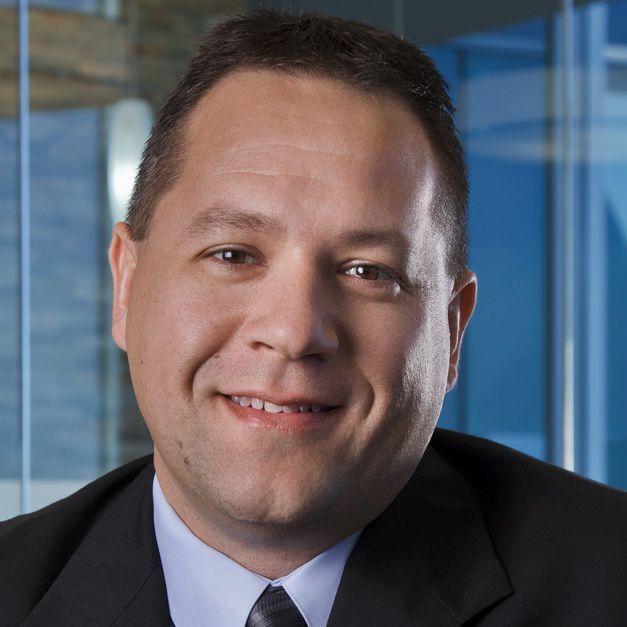 "If we were getting a percentage of a higher-cost product, we may not be incentivized as the pharmacy to move people to the generic as quickly," he said.
Started with ETF
Navitus was started in 2003 by Dean Health Plan and an insurance company owned by ThedaCare, of Appleton. Its first client was the Wisconsin Department of Employee Trust Funds, or ETF.
In 2007, Dean bought out its partners. St. Louis-based SSM Health, which owns St. Mary's Hospital in Madison, acquired Dean in 2013.
Navitus now has about 950 employees, including more than 600 in Appleton, its operations center, and more than 200 in Madison. About 50 each are in Phoenix and Austin, Texas.
The company has more than 750 clients, managing nearly $6 billion in annual drug spending for about 7.3 million people, with contracts expected to add more than 1 million people within the next year or two.
That's up from a total of about 80 clients and 1 million people in 2010.
Wisconsin clients, in addition to ETF, include Alliant Energy, Group Health Cooperative of South Central Wisconsin, Kwik Trip, Johnsonville, Land's End, Marquette University, MercyCare Health Plans and Trek Bicycle.
More changes likely will be coming, Fields said.
"We have an exceptionally aggressive growth goal," he said. "We are not looking to acquire market share. What we're looking to do is acquire capabilities."
[Editor's note: This story has been updated to correct the amount of annual drug spending managed by Nativus Health Solutions. The amount is $6 billion.]