Months after she had a stroke, Mariana Weinhold underwent a sleep study that revealed a breathing disorder for which a doctor ordered a sleep therapy machine.
When Weinhold and her husband called to get the machine, they were told it might take more than a month.
Then Carol Wittenberg called, using a polite but firm voice and enough medical jargon to let the providers know she understands the health care system. "Could you please mark it as urgent?" she said.
The next business day, the Weinholds got a call back with an appointment to pick up the machine — known as continuous positive airway pressure, or CPAP — for sleep apnea.
Wittenberg, a nurse, works for Patient Care Partners, a patient advocate business in Madison that is part of a national trend. As health care becomes more complicated — and as patients pay a larger share of their bills and adult children take care of a growing elderly population, often from far away — private patient advocates are helping people manage the system. Advocates are becoming a valid part of the system through training programs, certification exams and a professional association.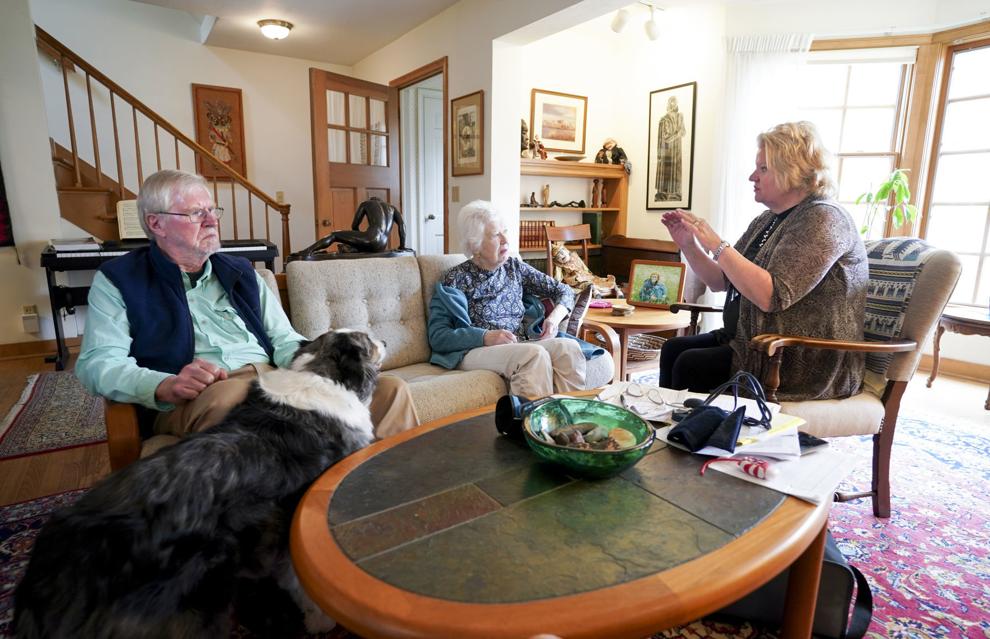 For Weinhold, 78, a retired accountant from Shorewood Hills whose stroke in October left her tired and sometimes confused, Wittenberg's support has helped her stay in her home. Weinhold's daughter, who lives in London, arranged the service, which costs $75 to $100 an hour.
"When you feel like I do, you're happy to have these problems resolved," said Weinhold, who has had dizziness from fluctuating blood pressure. "You just don't want to deal with them."
Many health care organizations, insurance companies and government agencies employ patient representatives or navigators to handle complaints or answer questions. Private patient advocates, who are independent, coach clients before clinic visits, accompany them to visits, explain what doctors said, help find home caregivers, sort through medication lists, examine bills and identify programs that might pay for services, among other types of assistance.
Debby Deutsch, founder and principal advocate at Patient Care Partners, said it's similar to hiring an accountant for tax preparation.
"It's taking on these problems that are very overwhelming and can be very complex," said Deutsch, who started her business in 2016. "We are working solely for the people who hire us. We have no allegiance to a health care system, an insurance company, a community support or a federal or state program."
Hundreds of patient advocates
A former chaplain at UnityPoint Health-Meriter and UW Hospital who also worked at Agrace Hospice and Palliative Care in Fitchburg, Deutsch trained to be a patient advocate at UW-Madison's Center for Patient Partnerships.
The center, which teaches doctors, pharmacists, social workers and others to be more aware of patient needs, has had a program to train patient advocates for 10 years, said director Meg Gaines.
"A good advocate helps clients calm the anxiety, organize the challenges, throw away the things that aren't challenges, prioritize the needs and help people express their needs and get them met," Gaines said.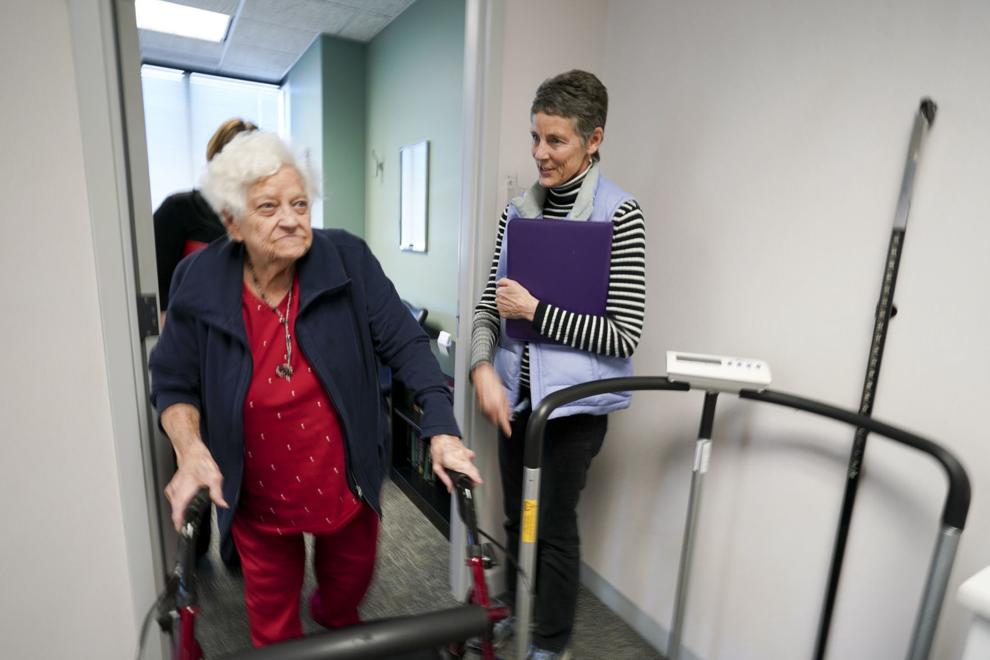 The health care system "is designed to get health care widgets at a profit, not to get health," she said. "It's not so intuitive. It requires more people to get help."
Jesi Hirsch, a nurse who has worked in a variety of settings, including at senior living communities and home care agencies, started a patient advocate business in Madison three years ago. She was trained at the RN Patient Advocates program in Tucson, Arizona, but hasn't sought certification.
"I've always advocated for my patients," Hirsch said. "It's just natural, really."
A weight is lifted
Deutsch and Hirsch formed a cohort, called Wisconsin Patient Advocates, in 2017. It now includes six patient advocate proprietors in the Madison area with different backgrounds and areas of expertise.
The group is trying to get hospitals to put them on their discharge planner list and otherwise attract attention from health systems and from insurers, which don't cover their services.
Hirsch, who works by herself, charges $75 an hour. Deutsch, who works with an insurance actuary, a social worker and Wittenberg, the nurse, charges $75 an hour and $100 if nursing help is involved.
Not everyone can afford the services, Deutsch and Hirsch acknowledged. They refer those who can't to agencies such as the Aging and Disability Resource Center of Dane County or nonprofits including ABC for Health and, for cancer patients, Gilda's Club Madison.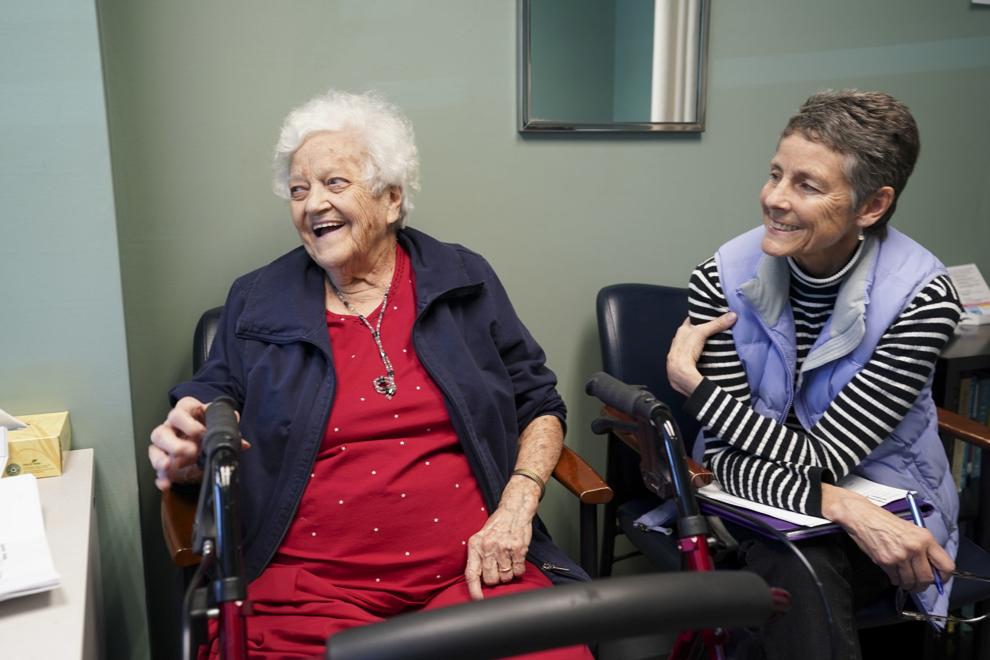 For Fareed Guyot, of Madison, a pilot who is out of state at least two or three days a week, Deutsch's paid assistance in helping his aging parents "is immensely valuable."
Guyot, 45, a father of two young children, and his sister Samira, who lived in Detroit until recently returning to Madison, hired caregivers for their parents, Richard and Judith, who have early-stage dementia. The adult children tried to manage the paperwork necessary to bill their parents' long-term care insurance plan.
But juggling the bills and assembling a care team became taxing. With aid from Patient Care Partners, "the weights are being lifted from me," Guyot said.
Long-distance need
Lizz Kleemeier, who with her brother manages finances and health care for their aunt Dorothy Bechtel, hired Hirsch to assist. Kleemeier lives in Maryland, her brother lives in Atlanta and Bechtel, 98, is in independent living at Coventry Village in Madison.
Hirsch manages the caregivers who assist Bechtel. When Bechtel goes to the emergency room, Hirsch shows up and gives doctors background information to help guide their decisions.
In April, after Bechtel had fallen a couple of times in the middle of the night, Hirsch stayed overnight at her apartment to observe. Afterward, she rearranged a bedside commode and supplies, and hired someone to stay with Bechtel each night.
Hirsch "is great at fulfilling all of those non-nursing functions," said Kleemeier, 64. "You need somebody who's overseeing the caregiver services, especially when it's long distance."
Hirsch recently accompanied client Elinor Mulligan to a doctor visit. Mulligan, 96, who is in assisted living at All Saints Neighborhood in Madison, has started taking insulin for diabetes.
Hirsch helped Mulligan tell Dr. Jennifer Everton that Mulligan would like to receive her insulin earlier in the evening. After Hirsch mentioned a skin lesion on the back of Mulligan's leg, Everton examined the spot and prescribed an ointment.
With Weinhold, the Shorewood Hills resident who had a stroke, Deutsch helped set up a home alert system and Wittenberg has joined Weinhold at doctor visits, taking notes and going over the information afterward.
"She has more time than the doctor. She can explain things better," Weinhold said.
The arrangement brings peace of mind to Diana Weinhold, 54, Mariana's daughter, an economics professor in London.
"The health care system in the U.S. is very complicated," Diana Weinhold said. "Now my parents have someone they can call who will coordinate or respond."