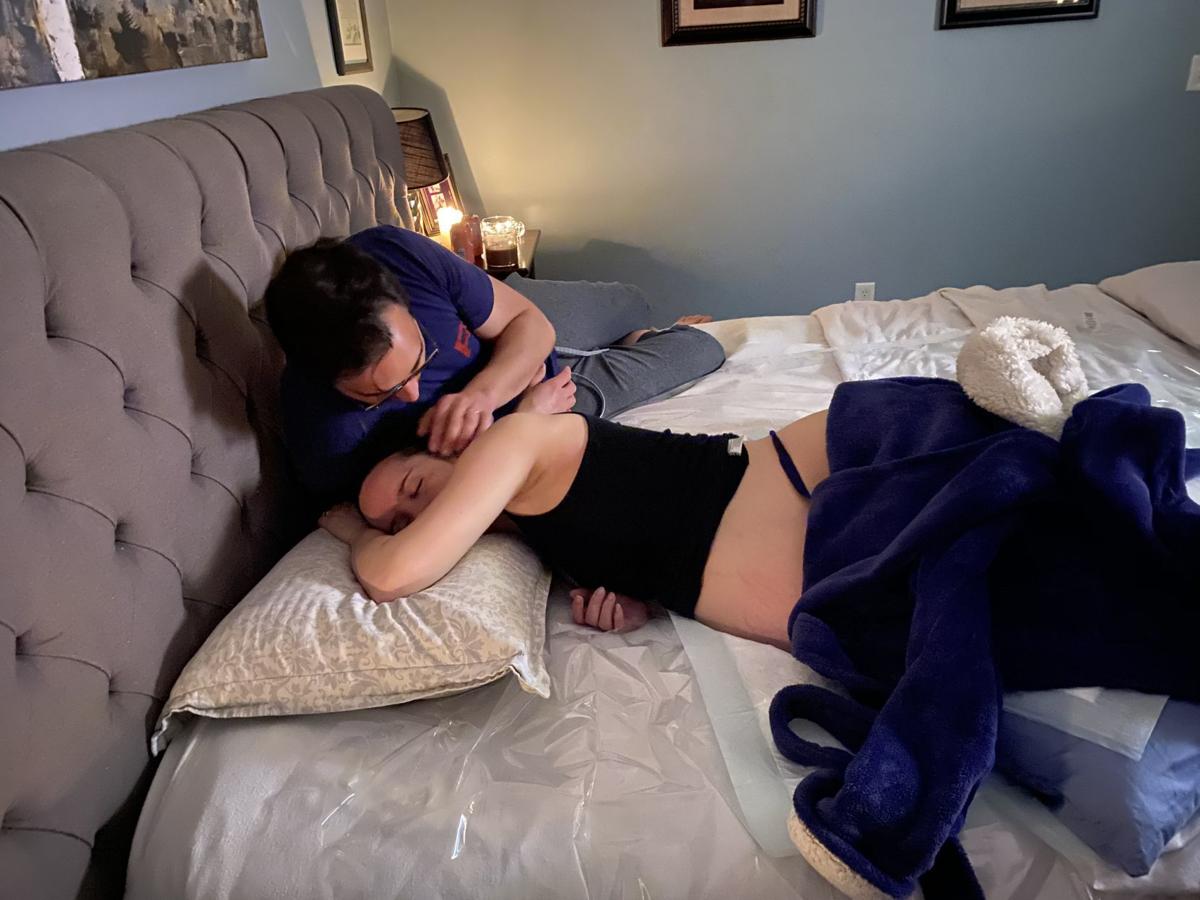 Local midwives say they are seeing a substantial increase in the number of people interested in giving birth at home instead of in a hospital during the COVID-19 crisis.
Ingrid Andersson, a nurse midwife who runs Community Midwives, said all 10 of the Madison-area home-birth midwives have seen a surge in requests for home births.
"'Safer at home' is an apt description for the way many more pregnant people are feeling right now," Andersson said, noting that the increase in interest comes from newly pregnant women and those wishing to change course from a hospital birth plan.
"As always, if a true need for hospital care arises, wonderful hospital midwives and physicians remain available for collaboration and transfer," Andersson said.
Midwife Raquel Shoemaker, who runs Blissful Midwifery in Madison, said the local home-birth community is doing everything it can to support the volume of new clients.
"Community midwives reduce the spread of the COVID-19 virus through social distancing while preserving hospitals for lifesaving care for COVID-19 patients," Shoemaker said.
She said some midwife practices were already booked, while others had room to grow. Her practice is small, and she said she saw her numbers double through the fall.
Andersson said she's seen a 60 percent increase, which she called a "more than a full-time practice." Full-time practice as a home-birth midwife is three or four clients per month, she said, noting that each midwife will cap her practice at the number "that feels safe and doable for her."
The increase in home births won't be reflected until one to eight months after the initial contact, depending on the pregnant woman's gestation, Andersson said, adding that a home birth plan doesn't always mean the birth will take place at home due to unforeseen circumstances.
A better measure for Andersson is the number of new prenatal clients or requests. She said she's gone from her usual three per month to five per month. Other midwives in her group have seen greater increases, she said.
At the start of the COVID-19 crisis, around the time Gov. Tony Evers' "safer at home" order went into effect on March 25, Andersson said she and her colleagues were getting four to six home birth requests each day.
"That has lessened now to about one each day, for me — which is still much higher than normal," she said. "I am now fully booked through December. It would be fair to say that this is the trend for us all."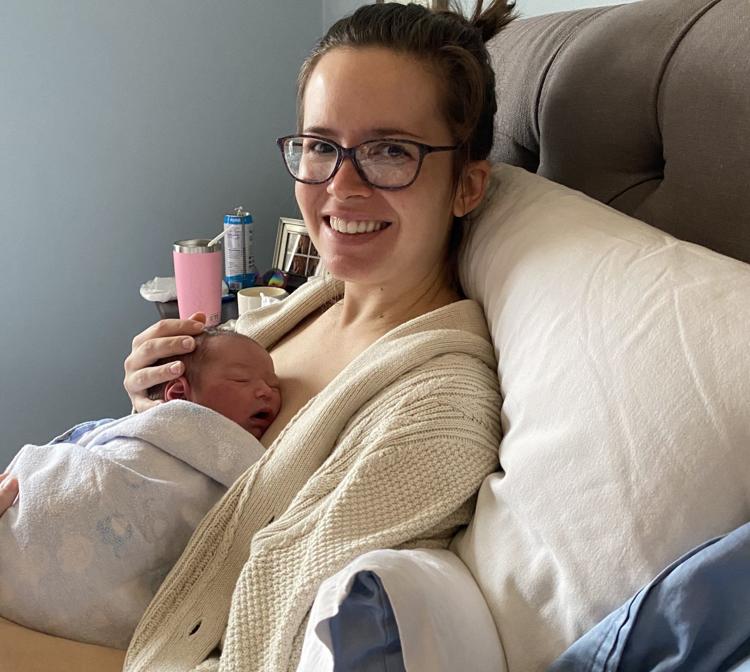 Lydia and Nick Portzen, of Verona, had their son, Samuel, at home on March 31. The couple had their first child, Alaina, through a home birth in 2017.
"I chose home birth from the beginning because I wanted a safe, empowered birth experience where I knew my vision for my birth, my body, and my baby would be respected," said Portzen, a fifth-grade teacher. "I feel lucky to have chosen home birth for both my births. The fact that home birth meant I didn't have to visit a hospital or clinic during a global pandemic turned out to be a cherry on top."
Andersson said home birth care is comprehensive for the childbearing year, including all prenatal care: calls, labs, assessments, teaching, labor, birth, postpartum and newborn care through six weeks after birth.
She said she's suspended water birth during the COVID-19 pandemic because of "possible asymptomatic viral shedding" and potential exposure through water.
Dr. Susan Davidson, a retired perinatologist at St. Mary's Hospital, said she wouldn't advocate for or against home births.
"I'm sure the hospitals are very careful, and each individual woman has their own values about what's important to them," she said.
Davidson said that for some women the safety of a hospital environment is more important but acknowledged that people are probably less likely to get COVID-19 at home.
"On the other hand," she said, "the midwives are seeing multiple clients also, so that is not a guarantee — unless you're in full protective gear, which is not in the spirit of midwifery care."
Dr. J. Igor Iruretagoyena, medical director of maternal-fetal medicine for UW Health and Meriter, reiterated in a statement Thursday that hospitals remain the safest places for delivering babies.
"Hospitals are the only place that can provide immediate access to medical care and specialists, like neonatology and anesthesia, should complications arise during delivery," he said.
Davidson said she wouldn't encourage people one way or the other. "I'd say do what you're planning on doing that you feel comfortable with."