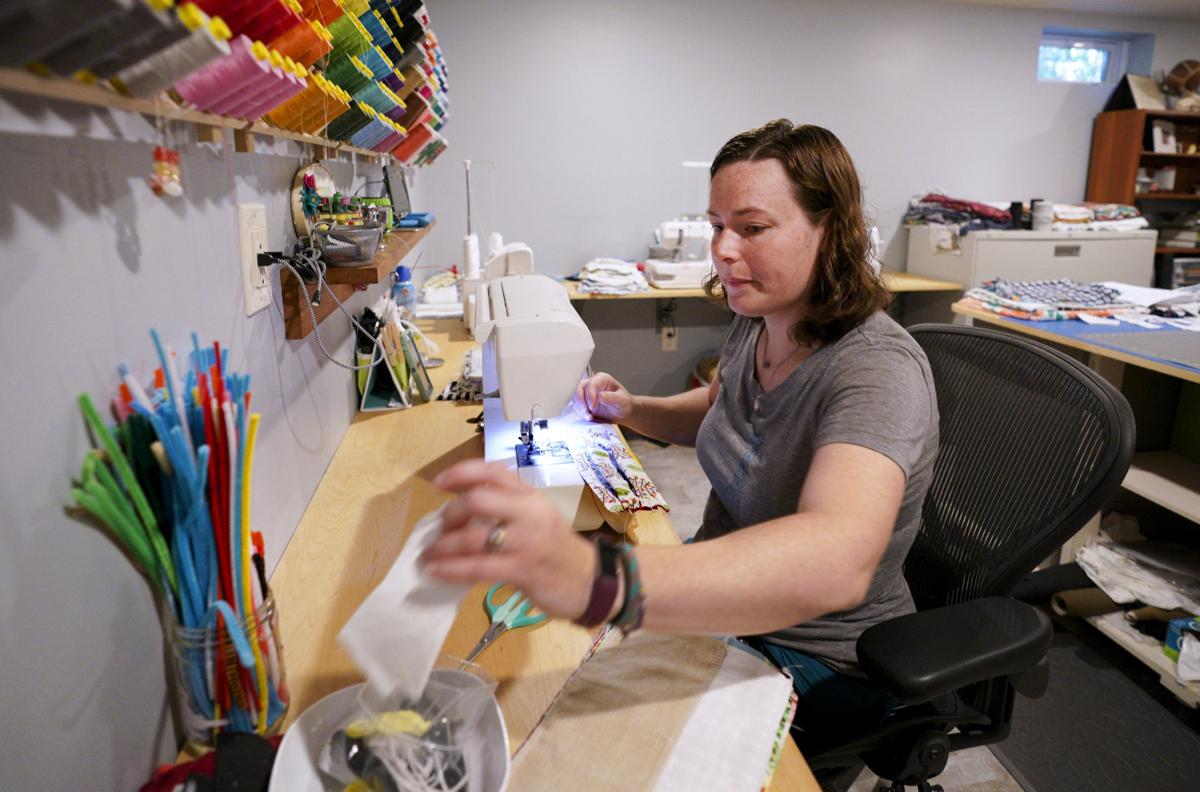 In response to high demand for face masks amid the COVID-19 pandemic, a coalition of volunteers called Dane County Mask Makers has been working tirelessly to help by hand-making masks for those in need.
With more than 250 volunteers, in four months the group has made and distributed more than 19,000 free masks to community members. Since Monday, when Dane County began a mask mandate requiring people to wear masks in all buildings except their own homes, the group has received 7,500 new mask requests.
Spearheading the effort are Erin Eckberg, Megan Syverson, Joanie Meier-Stayner, Marie Andrae, Sheela Campbell, Kristine Zickuhr and NicoleMarie Hall — a mix of retirees and moms who met through the Facebook group Wisconsin Facemask Warriors in March, when the pandemic struck.
At the time, face masks were in short supply, and the group popped up as a way for "sewists" — creators of sewn works of art — across the state to connect and share strategies to help meet the demand. Dane County Mask Makers was established to do more local outreach after the original Facebook group disbanded.
"We've never met in person, but we all have been meeting weekly and work together so wonderfully," Syverson said about the leadership team. "It's been really magical and a highlight of the pandemic for me."
"We all have never known each other, and now all of a sudden, we're really close via Zoom," said Meier, who is retired and serves as the sewing lead for the western part of Dane County.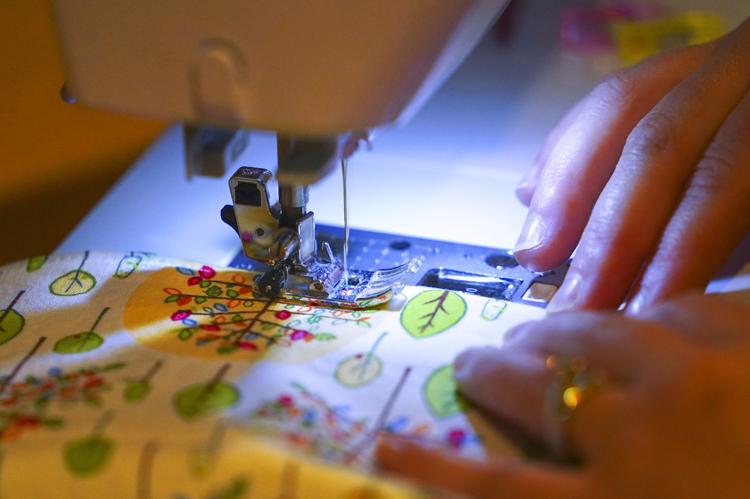 In the past week, Dane County Emergency Management has relieved the group's task load a bit by ordering 100,000 free masks for the community, 65,000 of which have already been distributed, according to County Executive Joe Parisi's office. But the need is clear, as the volunteers get dozens more requests for masks a day.
"We were starting to think that we were winding down until two weeks ago, to be very honest. We were thinking everyone could start relaxing," said Syverson, a mom who serves as the group's communications lead. "Dane County Emergency Management is stepping in to be able to supply community organizations with masks, but before last week, it was us."
In the past eight weeks, the group has fulfilled requests for members of the essential workforce in contact with some of the highest-risk members of the community, including medical providers, home health care workers, food banks, child care providers, homeless shelters and more.
In an April post to the Dane County Mask Makers Facebook group, Rob Hustad, a nurse at St. Mary's Hospital, expressed his gratitude to the mask makers.
"I shared 20 of the 100 masks I received with our physicians at St. Mary's, they are very appreciative to the Dane County Mask Makers," Hustad wrote. "They requested more for their housekeepers who do not even get issued masks, so I gave them 20 more from our nurses pile. Thank you all for your efforts!"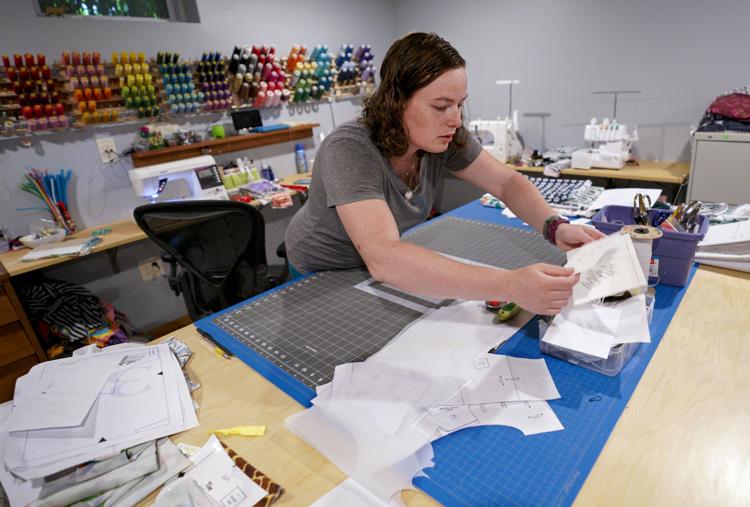 At the time, those organizations had nowhere else to go, Syverson said.
"Everyone thought that this would just be short term — (filling) the gap until the government could step in or until private businesses would step in. And yet, the more the word got out, the more requests we received on our website."
To Syverson, one of the most fulfilling moments was delivering masks to a family shelter, where the residents couldn't leave their individual rooms unless they had masks on.
"And nobody had masks," Syverson said. "I got a glimpse into how much harder this pandemic is if you are a person for whom life is not going really smoothly right now — and something as simple as bringing them all masks made such a difference."
In the last week, more than 70 childcare providers have requested more than 5,000 masks, as they scramble to ensure children ages 5 and up have masks to comply with the mask mandate.
"Parents may not be on board to buy masks or may not have masks — and how many masks do kids need during the day because they're messy children," Syverson said.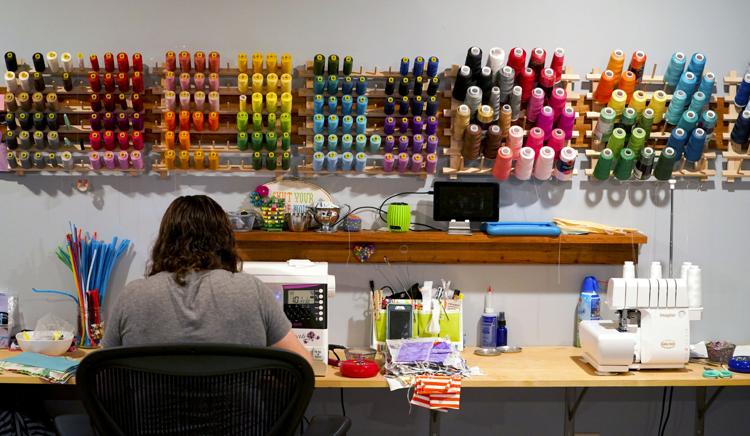 All of the materials used to make the masks come from community donations or out of the volunteers' pockets. Organizations such as Boomer Naturals, the Boys & Girls Club of Dane County and the Schenk-Atwood-Starkweather-Yahara Neighborhood Association have contributed to the effort, and Sector 67, a nonprofit collaborative space, also has joined in to help produce masks for the group.
According to Syverson, between the experienced and novice sewists, it takes an average of about 28 minutes to finish one mask, and the materials for one mask cost $2. She estimated the value of time spent making a mask and cost of materials gives each mask a value of about $16 — making their 19,000 masks a contribution of $304,000 to the community.
To make the work more fun, the leadership team has set up incentives for the volunteers such as contests to win gift cards.
"Even though the need is huge, we're trying to keep it light and keep people motivated," Syverson said. "We're just here to pivot and respond to the need of the moment, I think probably for the long haul."
Though the demand can be stressful, the sense of community keeps them inspired.
"I think this has been a point of sanity in the midst of all of this," Syverson said. "When everything else in life feels like it's on hold, we've been able to feel like we can do something and make a difference and help in our own small way and just be connected with something positive."
None of them ever expected the group to blossom into what it is today, and they noted that it has become like a full-time job for them.
For now, the group is focused on the task at hand, but in the back of their minds, they can't wait for the day they get to finally meet in person and celebrate their accomplishments.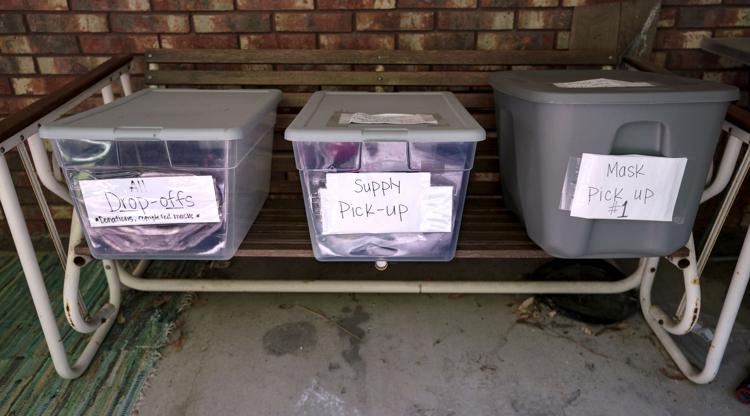 "We need to celebrate this. We have done an awesome job," Meier said. "People love our masks because we take the time to make them almost perfect."
Reopening Salons 052620 01-05262020101439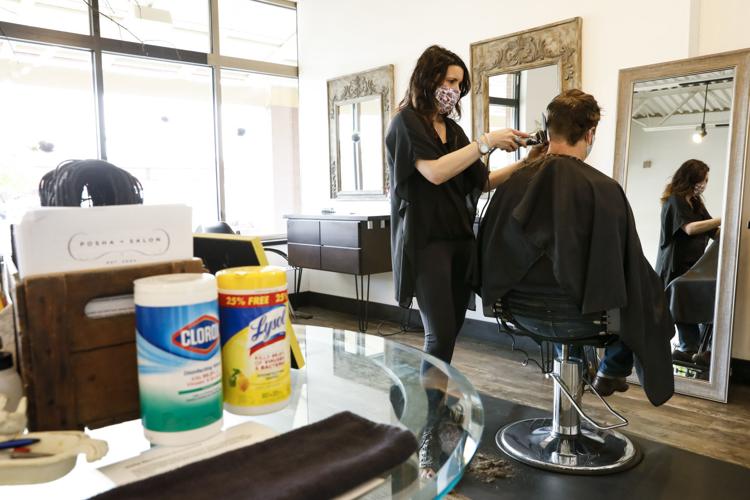 Reopening Salons 052620 03-05262020101439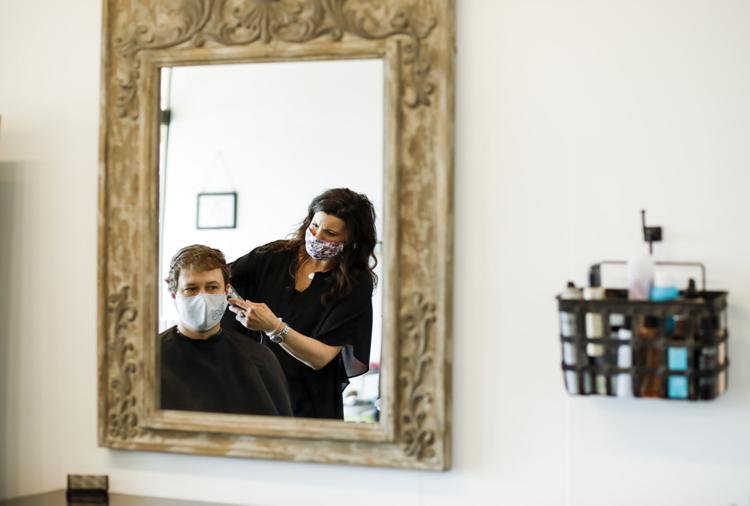 Reopening Salons 052620 06-05262020101439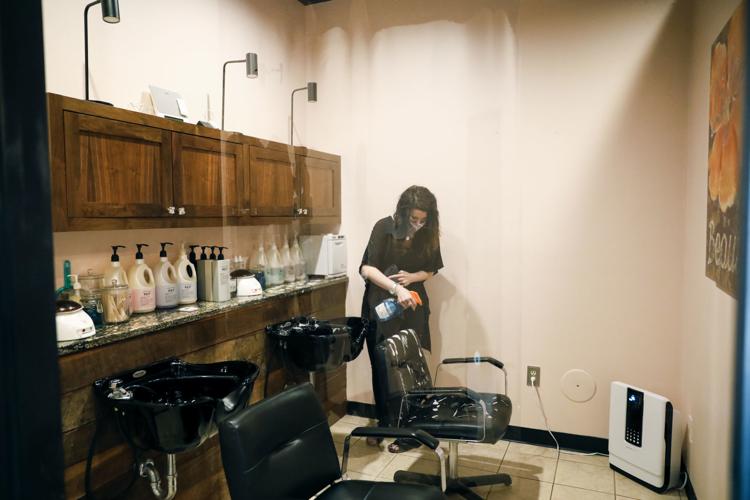 Reopening Salons 052620 07-05262020101439
Reopening Salons 052620 04-05262020101439
Reopening Salons 052620 08-05262020101439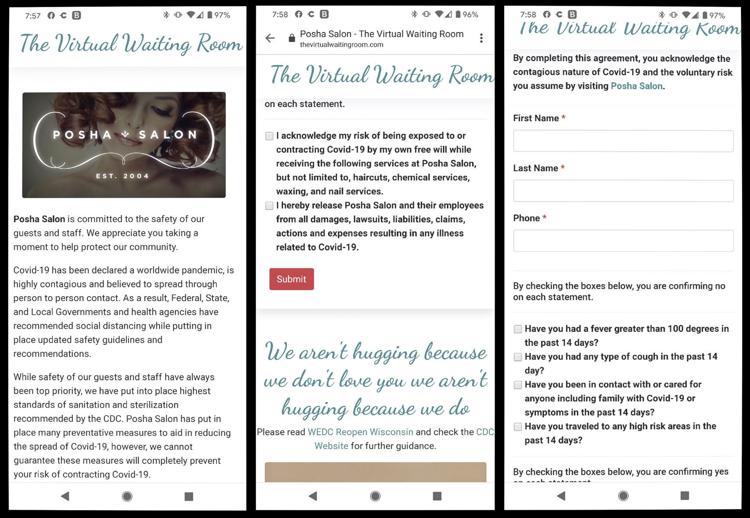 Reopening Salons 052620 02-05262020101439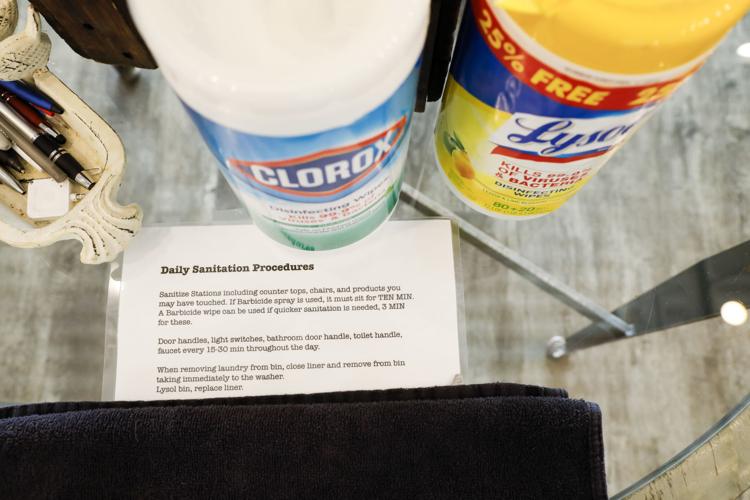 Reopening Salons 052620 05-05262020101439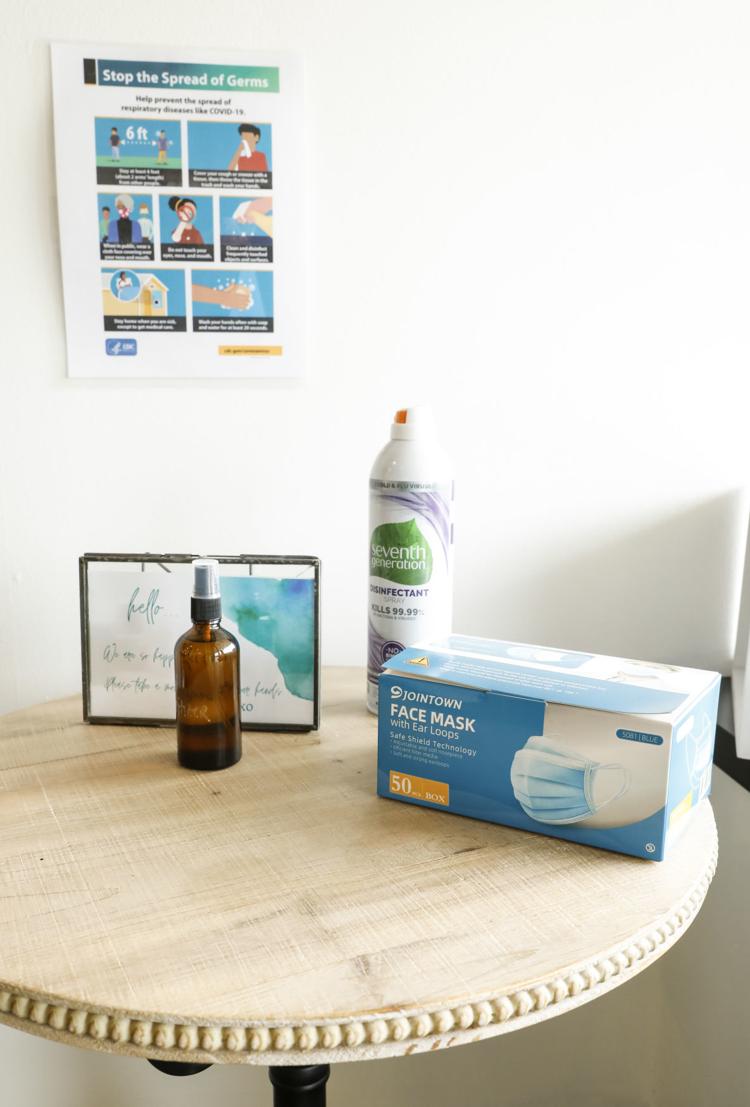 Reopening Salons 052620 15-05262020103848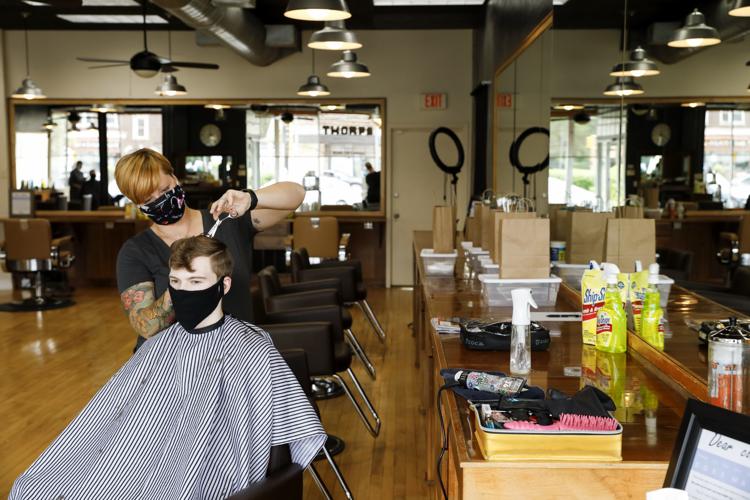 Reopening Salons 052620 11-05262020103848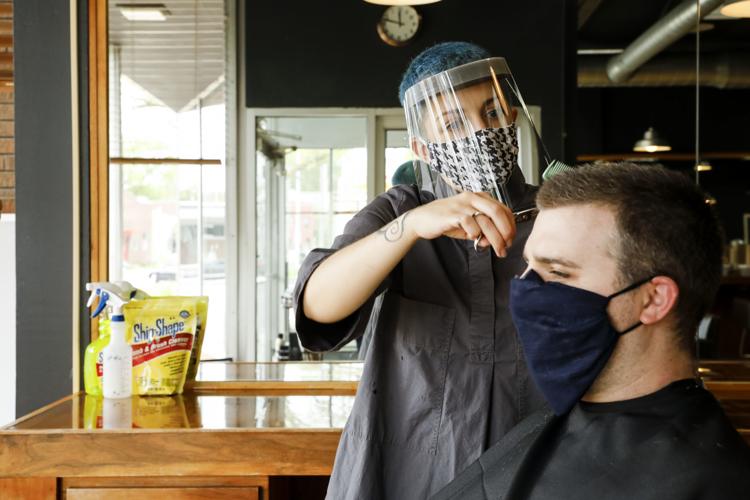 Reopening Salons 052620 13-05262020103848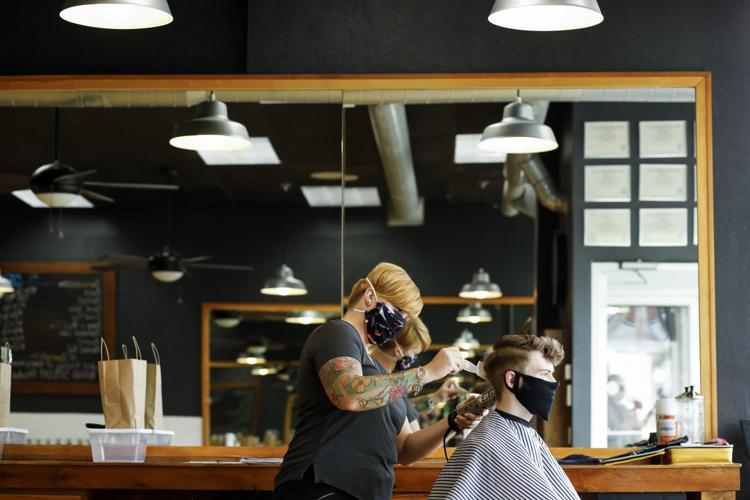 Reopening Salons 052620 14-05262020103848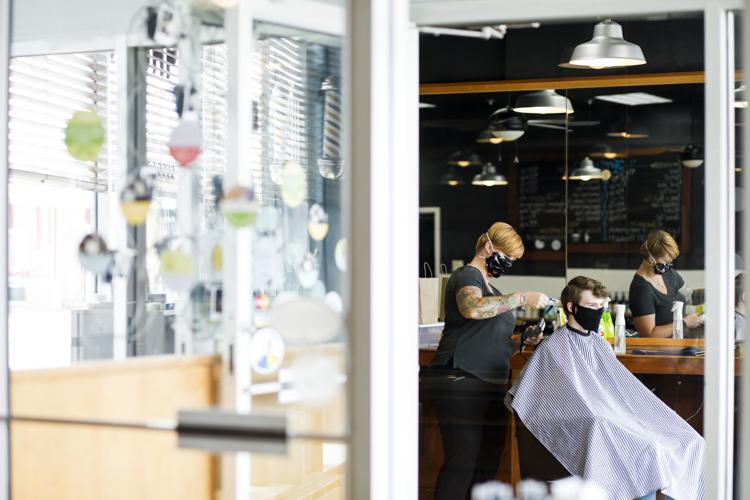 Reopening Salons 052620 19-05262020104324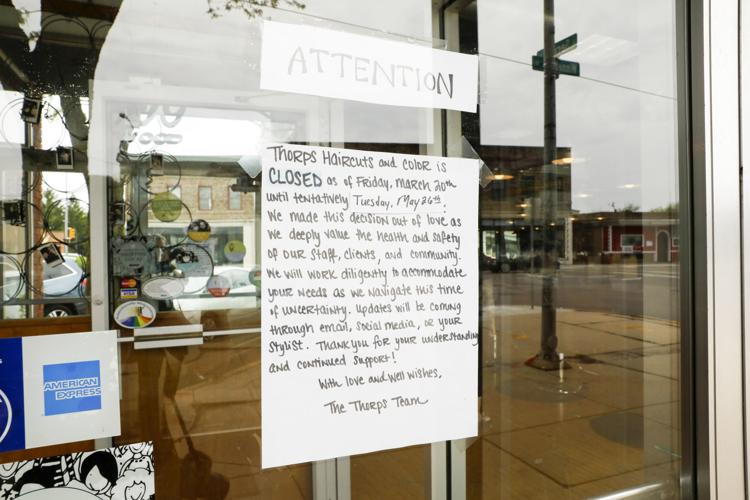 Reopening Salons 052620 09-05262020103848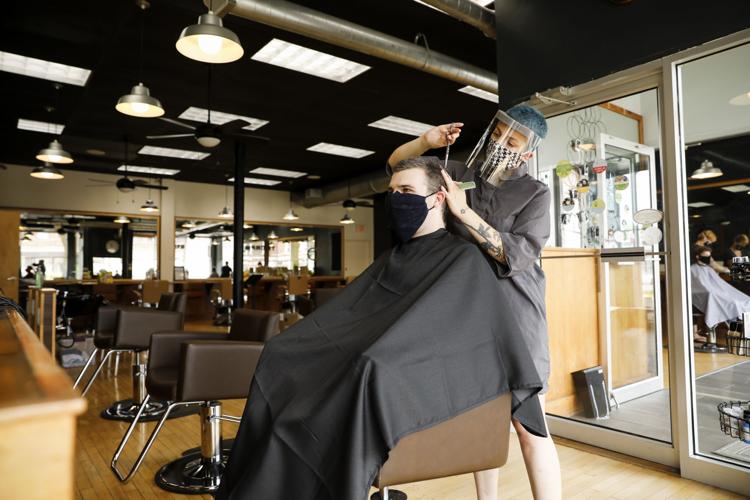 Reopening Salons 052620 10-05262020103848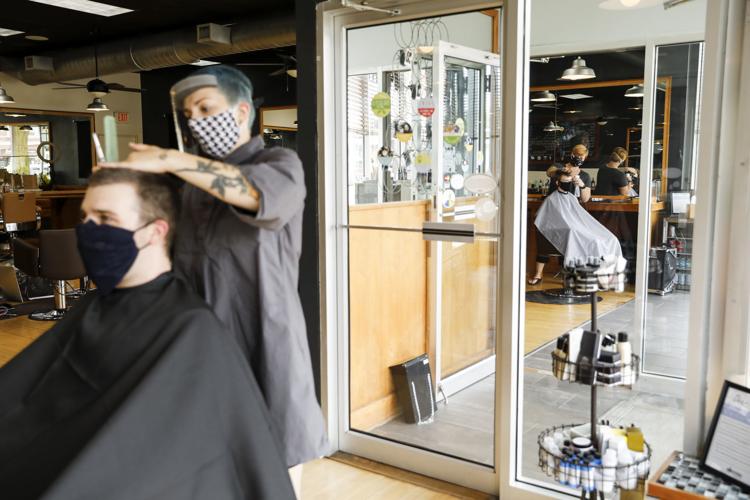 Reopening Salons 052620 18-05262020104324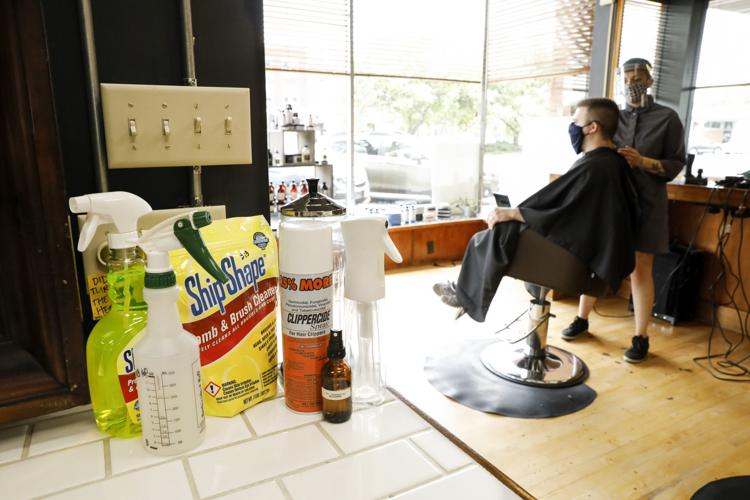 Reopening Salons 052620 12-05262020103848