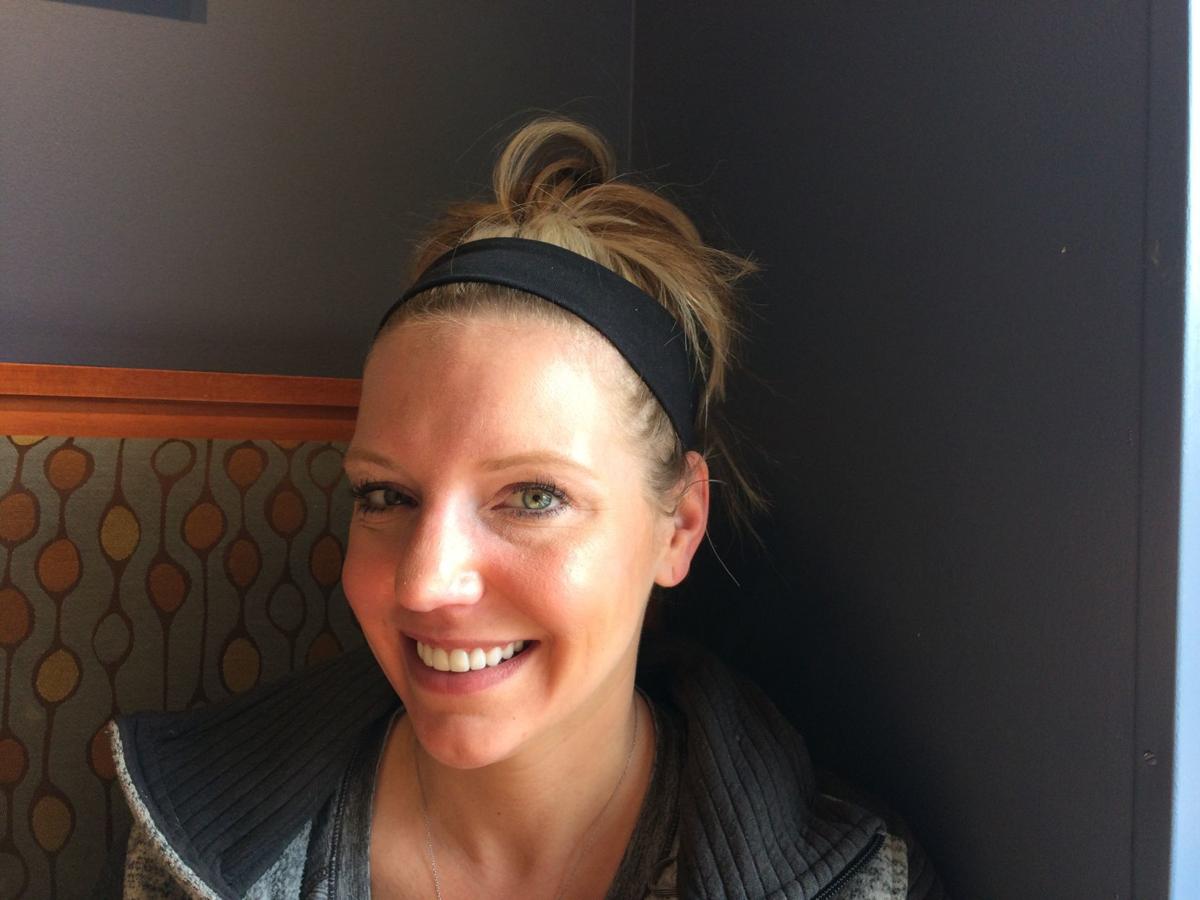 Alexa Case, a recovering alcoholic, works as a recovery coach for pregnant women addicted to opioids through Safe Communities of Madison-Dane County.
Case, 31, of Sun Prairie, has two boys: Soren, 5, and Sloan, 3. She is one of eight recovery coaches who work part-time at Madison hospitals with pregnant women or emergency room patients struggling with addiction.
Case hasn't experienced opioid addiction. But she has Ehlers-Danlos syndrome, a connective tissue disorder that has led to surgeries. Doctors often prescribe pain medication, with which she must be very careful, she said.
How and why did you become a recovery coach?
I struggled through two pregnancies trying to stay sober. The first time, I had a relapse at eight months. I experienced so much shame from the ultrasound technician and the doctor at the hospital I went to, out of state. If I had had a recovery coach there, it would have helped me tremendously. Luckily, I was far enough along that my son was just fine. This is how I give back, helping others going through the same thing.
How have you recovered from your addiction?
I have struggled with anorexia and bulimia. ... I assumed every woman felt that way about themselves — the body dysmorphia and all the social stuff around being tiny.
When I was 18 or 19, I started partying with an older boyfriend. After painful break-ups and health issues, I got depressed. I became an everyday binge drinker. I had two degrees, in nuclear medicine and in psychology, but I didn't have a job. I had a few visits to the emergency room. One time, my blood alcohol level was 0.354.
My dad said, "You have a problem. Let us help you fix it." I went to Hazelden, a rehab center in Minnesota. I came home and got pregnant. I made it until the relapse. After Soren was born, postpartum depression set in, and I was back to binge drinking. I went to Rogers Memorial Hospital in Oconomowoc. After I got out, about every 45 days, I would relapse.
I left Soren with my parents and went to California for 90 days, to Safe Harbor, a treatment center in Costa Mesa. A nutritionist there said, "If you don't get over your eating disorder, you'll never get sober." That was a moment of clarity.
When I came back to Wisconsin, things were better. But I had three surgeries within four months. I got pregnant again. Sloan was born 11 weeks early and weighed 2 pounds 8 ounces. I maintained my recovery for two years. But I started to gain weight, and everything started to recur. I relapsed in September 2016.
I didn't go back to treatment, but I formed a recovery network here. I have regular meetings and a sponsor, and I've been sober more than a year and a half.
As a recovery coach, how do you help others with addiction?
If patients are interested, we meet them and talk with them. They can be at any phase of pregnancy, and we can work with them a while after the baby is born. Often the baby is born addicted, and they have to go through withdrawal, which is so hard on the mom.
We can meet with them regularly, check in every day, go to appointments, be there for labor and delivery. We can go to meetings together or take walks. We can help with resources for housing or baby stuff, whatever they need — anything to relieve some of their stress.
How many people have you worked with?
I've worked with three so far. Some people start and don't want to keep going. The one I'm working with now is about to have her baby, so that's really exciting.
What does the public misunderstand most about addiction?
The biggest misconception about recovery is that it's not rewarding and it's not fun. Looking back, the thought of removing alcohol from my life was like, "I might as well be dead." But life in recovery is the most amazing thing. I remember my first belly laugh, in treatment. I had been numbing myself and hadn't felt that for so long.
— Interview by David Wahlberg