With a new leader, new headquarters, new name, new programs and an expansion outside of Dane County, Journey Mental Health Center is embarking on a new journey.
"More people need our services," said Ron Lampert, who became president and CEO in April, replacing William Greer, who retired after being CEO since 2005. "We're going to expand and grow."
Journey, the county's safety net provider of mental health and substance abuse services, is seeking funding changes from the county and the state as it adapts to a changing health-care environment, Lampert said.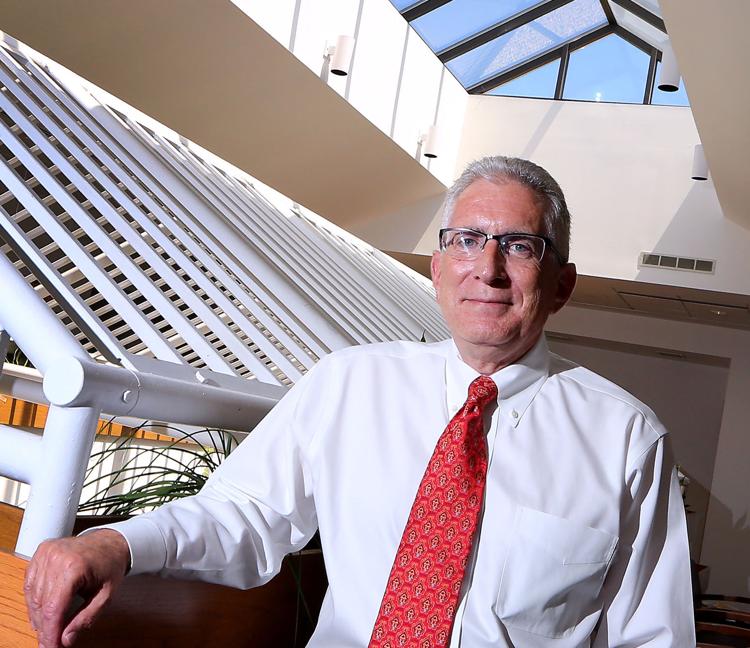 "When you are the mental health local entity, you take everybody. Well, you can't do that today," he said. "You have to have some business acumen to say, 'We can do so much, and absorb so much, and still be solid.'"
Lampert — who previously was a vice president at Thresholds, a mental health agency in Chicago — said he will pursue mergers with nonprofits that provide related services, such as job support or home health care, and potentially develop a multi-state organization.
"Journey is positioned very well to take off like that," he said.
How Journey evolves could have a big impact on mental health services for the underserved in the Madison area, said Lindsay Wallace, executive director of the National Alliance on Mental Illness chapter in Dane County.
"Their role is really integral," Wallace said. "If you don't have insurance, that is where you're going to go to get access to mental health services."
Journey, which started in 1948, offers a variety of services at 10 locations, from a Suboxone clinic for substance abuse addicts and treatment for released jail inmates to a mental illness clubhouse called Yahara House, and Kajsiab House, which offers mental health support for Hmong elders.
It served 12,210 patients last year, up from 8,585 in 2012.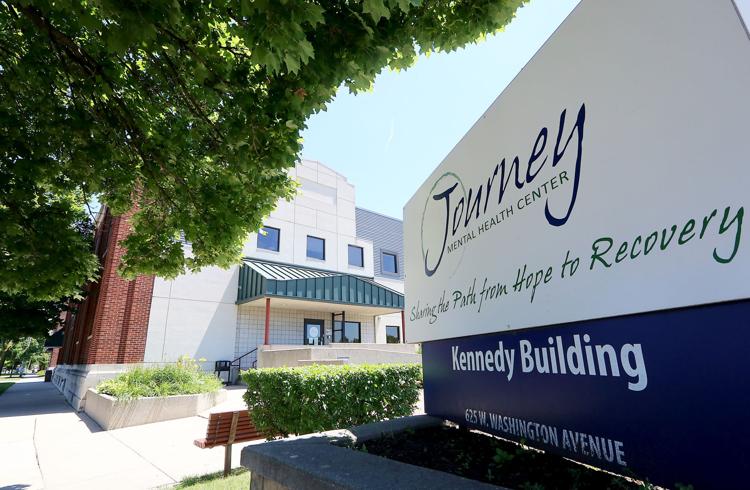 The agency will move its Downtown Madison headquarters to the West Side in early August, when it will change its name to Journey Health Wellness Recovery. Until 2011, it was known as the Mental Health Center of Dane County.
The new headquarters, at 25, 37 and 49 Kessel Court, has twice as much space and nearly five times as many parking spaces as Journey's main building now, at 625 W. Washington Ave. between Bedford and Proudfit streets.
You have free articles remaining.
Transportation services are being arranged for people who need help getting to the new location, Lampert said.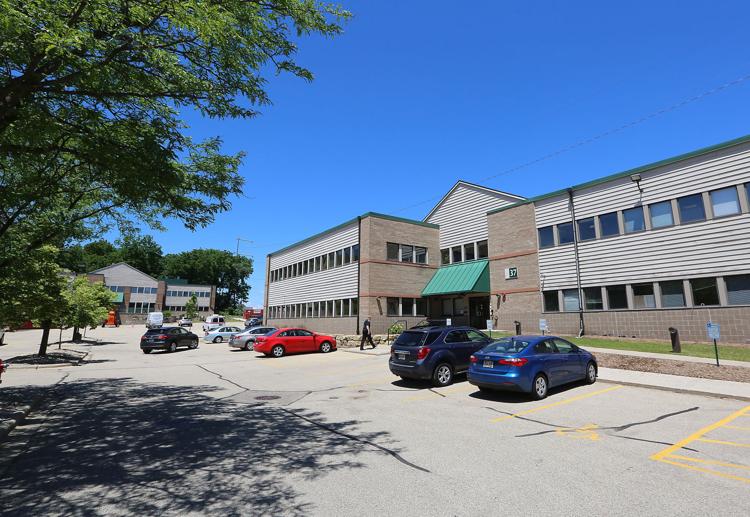 The reason for the name change is illustrated, in part, by a $1.6 million federal grant Journey received in October to start offering primary care services. Providers from UnityPoint Health-Meriter and Group Health Cooperative of South Central Wisconsin are working with some Journey mental health patients to improve their chronic medical conditions.
"Our consumers were dying of treatable illness — cardiovascular disease, diabetes, lung disease," said Dr. Karen Milner, Journey's medical director. "A portion of that had to do with the fact that they weren't getting primary care treatment in a timely fashion."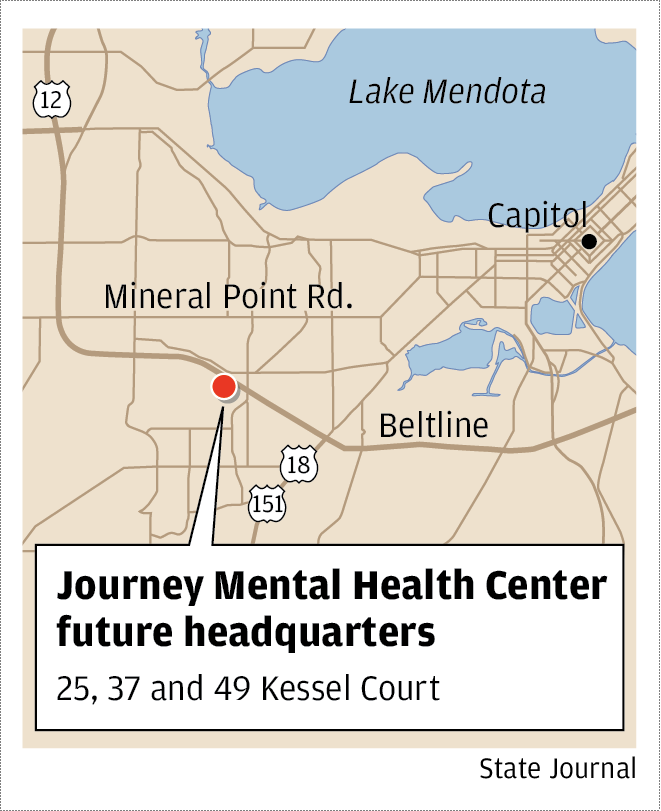 Another new program is Promoting Recovery from Onset of Psychosis, or PROPs. It is for people between 15 and 25 who are experiencing early symptoms of psychosis, such as seeing things others are not.
Starting in September, Journey will provide mental health services for Columbia County, replacing the Pauquette Center for Psychological Services. Lampert said he'd like to expand into additional counties.
In Dane County, Journey hopes to establish a new payment system that combines services into one rate per person per month, Lampert said. Lynn Green, director of the county's Department of Human Services, said she has been considering such a model. The county provides 68 percent of Journey's funding.
Journey is also eyeing an expansion of its crisis services.
It operates Bayside, one of the county's two mental health crisis centers; the other is run by Tellurian. A routine request for proposals to operate the program this spring resulted in competitive bids, Green said. A decision is expected by August.
"We're proposing that we take the whole thing," Lampert said.
Journey, which had budget deficits for three years before seeing surpluses in 2014 and 2015, stopped taking new Medicaid fee-for-service patients this month, though it continues to accept new BadgerCare managed care patients.
Lampert said he hopes to persuade the state to pay higher rates for Medicaid patients, which make up 17 percent of Journey's patients. "We can't take any more; we'll go out of business," he said.
Wallace, of NAMI, said some mental health consumers complain about long waits for assessments and psychiatrist appointments at Journey. "They don't have enough staff or funding," she said.
Mike Wiltse, spokesman for Journey, said a shortage of psychiatrists is a nationwide problem. Patients can schedule intake appointments within 10 days or use a walk-in clinic Tuesdays through Fridays, he said.
Once assessments are completed, patients are referred to therapists within 30 days, Wiltse said. A new prescribing model to be implemented at the new headquarters will allow patients to get medications more quickly, he said.