WILLIAMS BAY — Braiya Nolan's spring track season is likely to be scrapped, prom is off, Badger Girls State and a national oratory competition she planned to attend have both been canceled.
The 17-year-old junior misses the daily routines at Williams Bay High School, is staying away from her boyfriend who has asthma, and is hunkered down with her parents, a younger sister and two rambunctious dogs, Maggie and Teddy.
But amid the disappointments and boredom caused by the COVID-19 coronavirus, Nolan is also recognizing and recording the history of the moment that may well turn into months.
"This life is crazy. As someone who craves yes or no, black or white, it's hard to live in a world plagued by uncertainty," Nolan wrote in her journal on March 27. "My life is upside down but it's much worse for others."
Nolan is one of more than 800 people of all ages writing daily journals, taking photos, creating videos and even art work for the COVID-19 Journal Project. The collective public effort has been launched by the Wisconsin Historical Society and is designed to preserve the firsthand stories of those living in this surreal snapshot in time.
The project is modeled after a similar initiative during the Civil War when some Wisconsin troops were issued journals and asked to document their war-time experience. Some of those journals are now part of the vast archives at the society, which was founded in 1846 in Madison.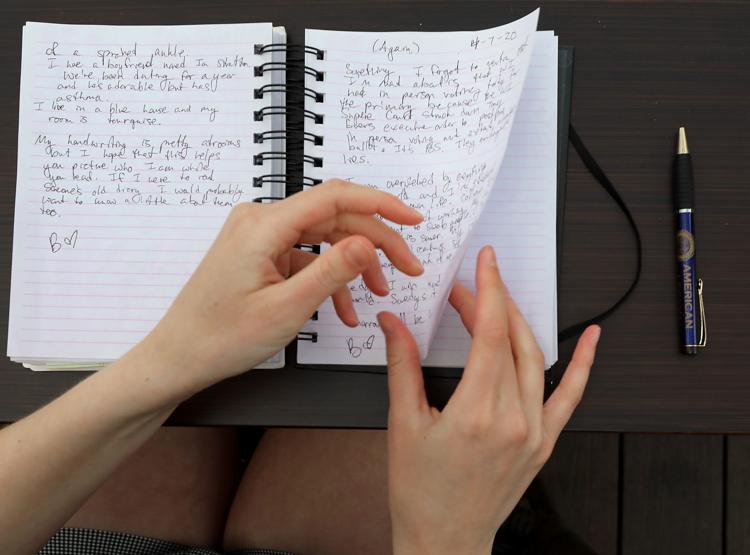 At some point, maybe this fall, perhaps next year, the historical society will begin collecting and preserving the COVID-19 journals, digital media and objects related to the event so future generations can better understand the pandemic's effect on everyday life. In Wisconsin, there are more than 3,200 confirmed cases and more than 135 deaths. But daily and mundane routines — from getting a cup of coffee and being on time for the school bus to grocery shopping and taking a walk — have been severely upended for the state's 5.8 million residents.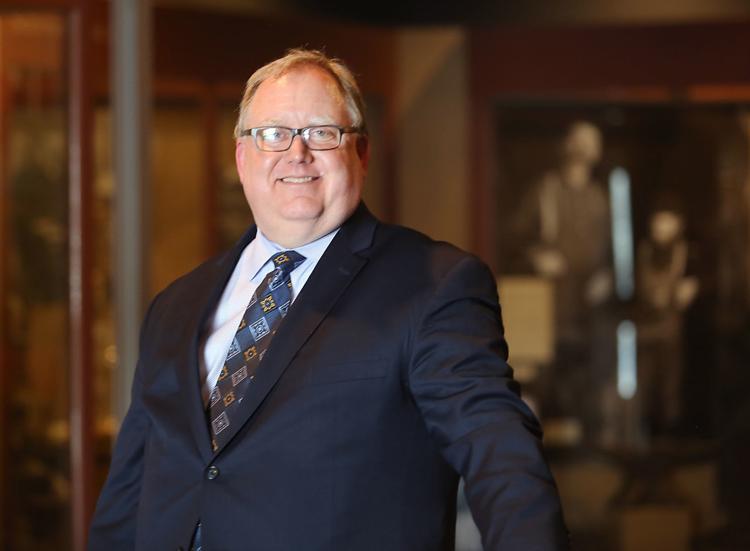 And it's those inconveniences, disappointments and life-altering experiences that the Historical Society is hoping to collect.
"Our organization, the Wisconsin Historical Society, has always been a bit of a maverick in terms of a history organization not just documenting what happened in the way past but trying to capture the moments we're living in and documenting them for the future," said Christian Overland, the society's director and CEO. "We look at this as a transformative moment."
Pandemics of the past
The Wisconsin Historical Society over the decades has chronicled epidemics and pandemics that have hit North America during the past 400 years.
The society's archives delve into diseases that in the late 1500s killed 90 percent of the native Americans living in the middle Mississippi Valley. Archaeologists speculate that measles or smallpox may have swept through Indian communities in Wisconsin long before Jean Nicolet arrived in 1634.
The archives also tell the stories of malaria in 1830 at Fort Crawford in Prairie du Chien and cholera and typhoid in Milwaukee in the 1800s.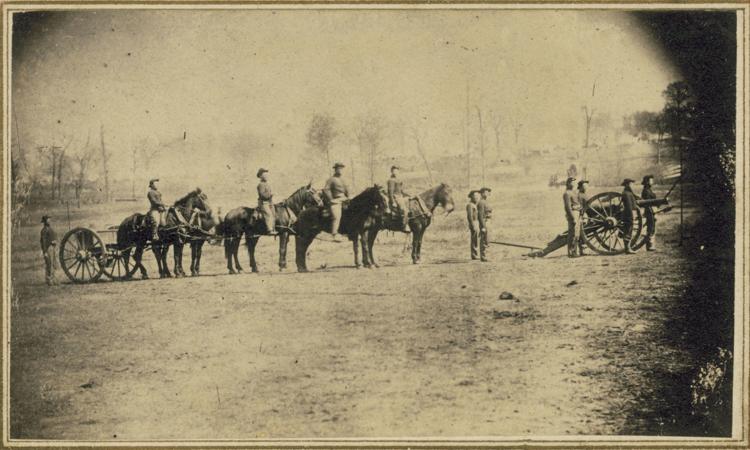 The Spanish flu, which came to Wisconsin in fall of 1918, killed more than 8,400 state residents in eight months and infected more than 100,000 at a time when the population was half what it is today.
The society's collection touches on virtually every aspect of life in the state and the nation, but it also has one of the largest collections in the country of documents, letters and other material from the Civil Rights Movement of the 1960s. The society sent people from Wisconsin to the South to collect history as it was happening and built relationships and trust with organizations and individuals in the movement, who then sent existing records back to the society.
Civil War roots
But the COVID-19 Journal Project is most like the Civil War journaling effort that began in 1861. That's when Lyman Draper, who founded the society, walked the grounds of Camp Randall and handed out journals and pencils to assembled Wisconsin troops before they headed into battle.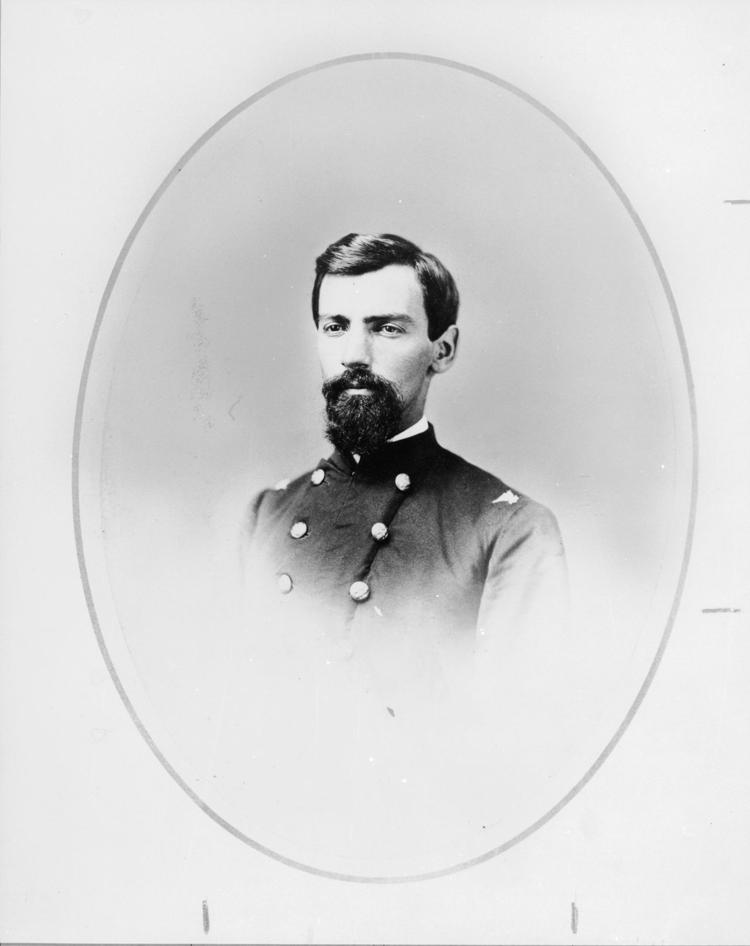 One of those who chronicled his time on the battlefield was Lt. Col. Rufas Dawes of Mauston. He recruited a volunteer company of lumberjacks from Juneau County, known as the Lemonweir Minute Men, after the river that winds through the county, and were mustered into service at Camp Randall as Co. K, 6th Wisconsin Infantry, according to Wisconsin Historical Society documents.
Dawes gradually became an important leader in the famous Iron Brigade and was able to use his journal to provide detailed accounts of battles at South Mountain, Antietam, Second Bull Run and, in July 1863, Gettysburg.
"Corporal James Kelley of Company B shot through the heart and mortally wounded," Dawes wrote. "Asked (me) to tell his folks he died a soldier."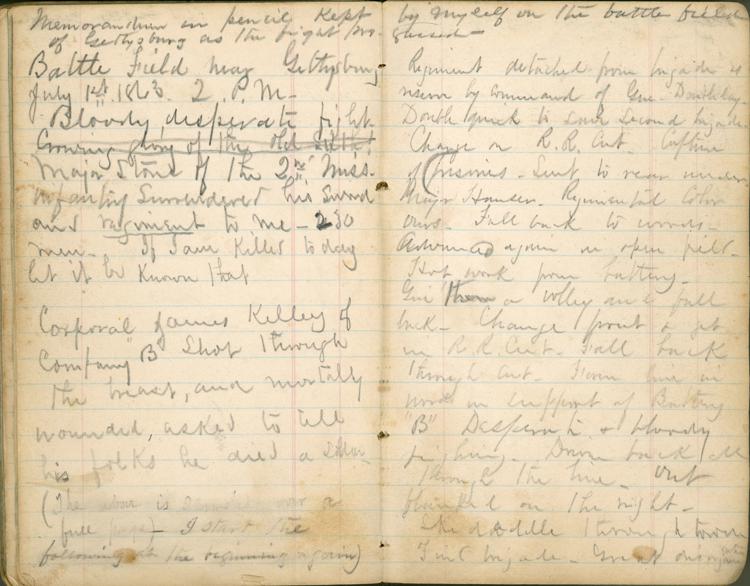 He also recorded his feelings and moods, included details about daily camp life and individual soldiers and kept a tally of the dead and wounded. In all, about 12,000 of the 91,000 men from Wisconsin who served in the Civil War died or were reported missing in action.
Recording today
The COVID-19 pandemic in Wisconsin isn't as violent or deadly as the Civil War, but the journal project is hoping to gather as much detail as possible.
Entries on this day, for example, could include stories of limited family gatherings, public Easter eggs hunts that are nowhere to be found and Easter services streamed over the internet instead of in front of those who normally pack church pews. Even a hike in a state park in southern and southeastern Wisconsin is off the table after Gov. Tony Evers closed 40 parks and state natural areas last week due to large crowds, litter and vandalism.
In the days and weeks to come, the citizen journalists will likely write of missed birthday gatherings, graduations and weddings. There will be stories of canceled youth sporting events, school theater performances and concerts along with scuttled family vacations and unused tickets for Milwaukee Brewers baseball games at Miller Park.
"All of this feels surreal. Corona, getting old and not going to school," Nolan wrote on April 5. "I'm having a difficult time grappling with it."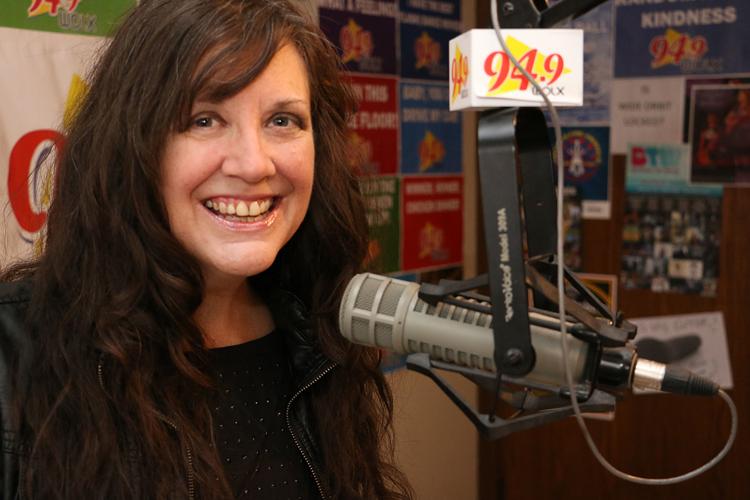 Teri Barr of Madison, one of the morning hosts on WOLX-FM, has been keeping a journal about the pandemic for about 10 days but has kept a personal journal off and on over the years. Her COVID-19 journal, however, is more detailed and with purpose.
"Where before it was just flat out details, I'm now trying to take note of emotions. Not just from me but from people around me," said Barr, who includes interactions with listeners. "They obviously want to talk so they'll call and share their stories and I'll take notes on that. The emotions change day by day, and I think that's what's been so interesting about this."
Personal stories that have made Barr's longhand-written journal include a trip to a gas station where it was crowded and everything seemed "business as usual," trying to support local restaurants and taking a photo last week of a hand-painted sign outside of Helbach's Cafe on D'onofrio Drive that read "Coffee is Essential."
"I just thought it was kind of catchy. It was drawn on a big piece of cardboard so it was nothing fancy," said Barr, who is in her early 50s. "I just don't know that you would have seen anything like that before this or after this."
"We've had some pretty incredible pieces of history that we've been a part of," Barr said of national tragedies such as the explosions of space shuttles and Sept. 11, 2001, and the Great Recession. "This just feels so, so different."
More than journals
The historical society not only wants journals and other media but plans to collect other items related to the pandemic. They could include masks, face shields and other protective items made in the state, the plexiglass barriers used at polling places, newspaper stories and television footage. The society is also collecting documents from state government. They can include executive orders, legislative notes and other financial records detailing the economic toll of the pandemic.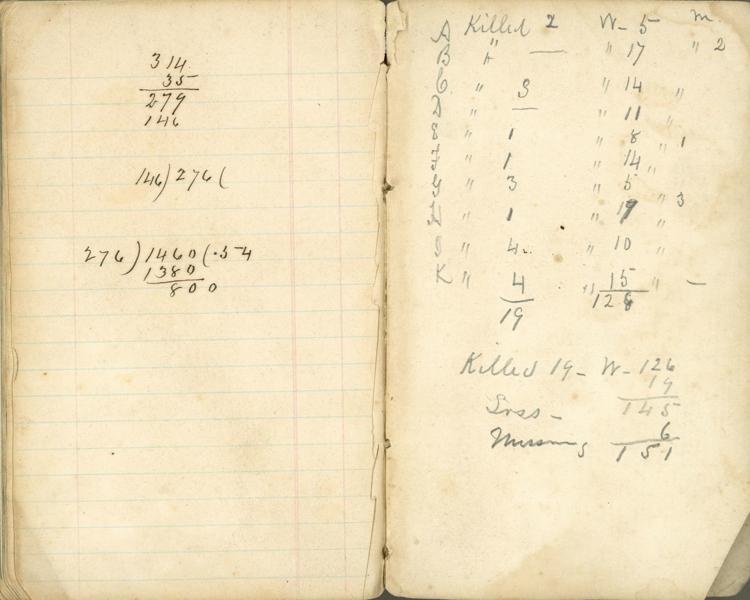 "All of that will eventually go into our archive," said Overland, who in April 2018 officially opened the $46.7 million, 188,000-square-foot State Archive Preservation Facility on Madison's East Side. "Our people are going to be ready, when all this is done, to receive it."
While some of the submissions could be in the form of video or audio blogs, Nolan is going old school, using a pen gifted her by the American Legion to create a hand-written, spiral-bound paper journal. She typically makes entries first thing in the morning and reflects on the previous day.
She knows she has her senior year on the horizon but is considering Vanderbilt and Princeton for college. She has no idea what the summer holds and what high school will look like come the fall.
"Sometimes this is all too much. It's overwhelming" Nolan wrote on April 7. "I wanted to save the beautiful tulips Ian gave me but my mom threw them out. I don't know why but that made me cry. I'm just so tired of all of this."
Concerned about COVID-19?
Sign up now to get the most recent coronavirus headlines and other important local and national news sent to your email inbox daily.