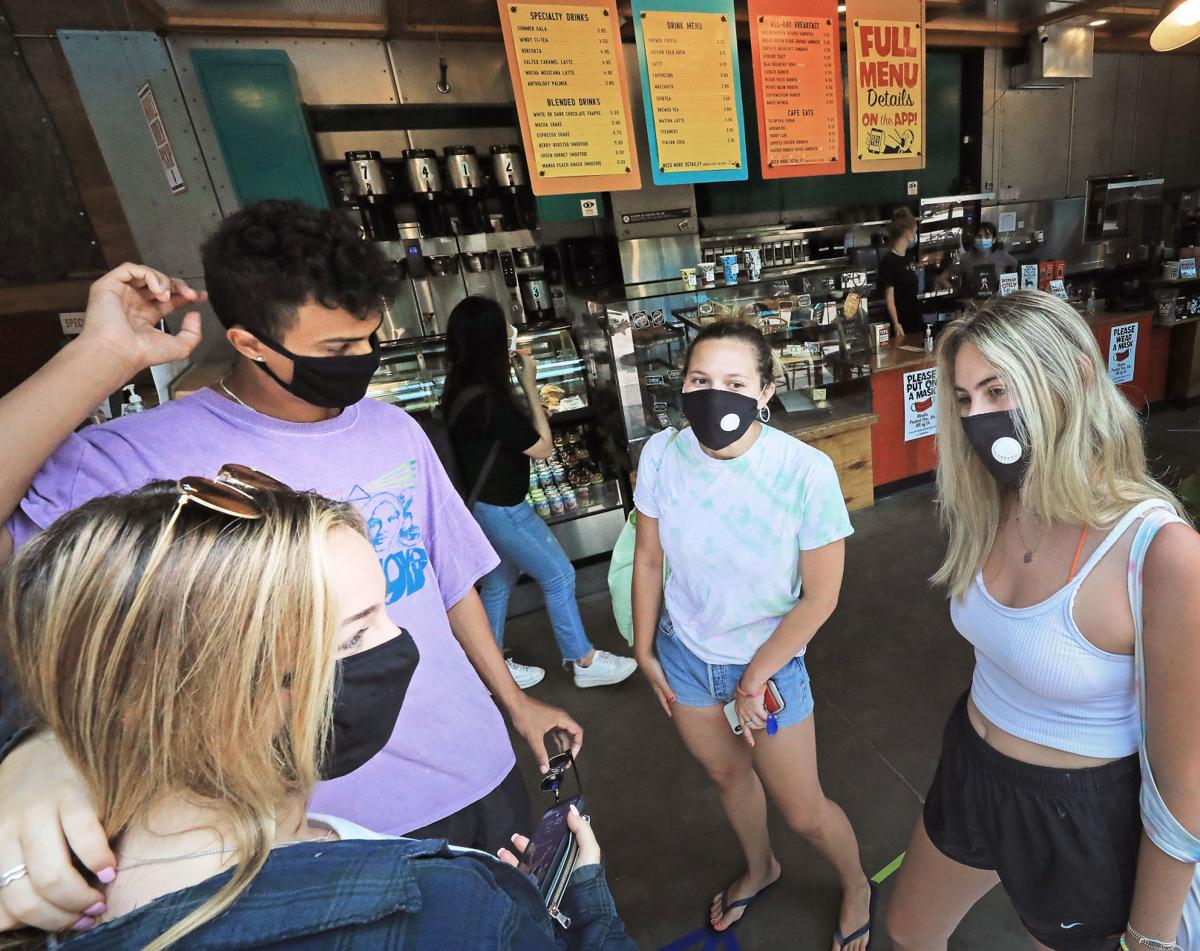 Face masks will be required indoors except at home in Dane County starting Monday, officials said Tuesday, announcing Wisconsin's first mask mandate in response to a recent increase in COVID-19 cases especially among young adults and those who have attended large gatherings.
An order from Public Health Madison and Dane County, starting at 8 a.m. Monday, will require everyone age 5 and older to wear a face covering or mask in any enclosed building where other people could be present — except in a person's own home or living unit.
The order applies to businesses, health care settings, waiting in line, public transportation and even visits to other people's homes. Some people with conditions that prevent them from wearing masks are exempt, as are certain activities, such as eating at a restaurant. But physical distancing of 6 feet is required for such activities.
"Public health research now shows that face coverings are critical to slowing the spread of COVID-19," Janel Heinrich, director of Public Health Madison and Dane County, said in a statement. "Given the current number of COVID-19 infections in our county, we need to all be wearing face coverings every time we leave the house."
The indoor mask requirement comes after the city-county health department on Thursday issued new restrictions similar to those in place in previous months by reducing indoor dining at restaurants from 50% of capacity to 25% and limiting the interior of bars to take-out service. Indoor gatherings are now limited to 10 people or fewer and outdoor gatherings to 25 people or fewer, not including employees.
From June 20 to July 3, the county had more than 1,200 new cases of COVID-19, or an average of 90 cases a day, well above a reopening goal of four cases per day. As recently as mid-June, the county's daily average was 17 cases. The county, which each morning provides data from the previous day, reported 20 new cases Tuesday and 67 Monday.
Among the recent cases, 57% were people ages 18 to 25 and 43% of those interviewed reported attending a gathering with people outside their household. Some 24% were associated with a cluster: 239 cases from bars and restaurants, 18 from college-aged housing, 20 from other workplaces, eight from gyms, six from congregate facilities and six from day care centers or preschools.
About 13% of those testing positive in the past two weeks in the county have had no symptoms, Madison Mayor Satya Rhodes-Conway said. "Even if a person is feeling fine, they could still pass the virus to their parents, to their grandparents and others in our community who are at a higher risk of getting seriously ill and being hospitalized," she said. "Wearing a mask is an act of caring."
Discrimination concern
In announcing the mask mandate, Heinrich cautioned against racial discrimination that could come from mask wearing. "People should assume that everyone wearing a mask is doing it to protect you and themselves," she said. "If someone is not wearing a mask, assume they are genuinely not able to do so."
Some Asian Americans have been harassed for wearing masks and some Black people have been perceived as threats while wearing them, including in Dane County, Heinrich said.
A group of Wisconsin residents in May sued Dane County, Heinrich and other Wisconsin officials, seeking to invalidate local COVID-19 orders. The case, filed in U.S. District Court for the Eastern District of Wisconsin, is still in its early stages, with a motion for injunction filed by the plaintiffs last week against recently added restrictions.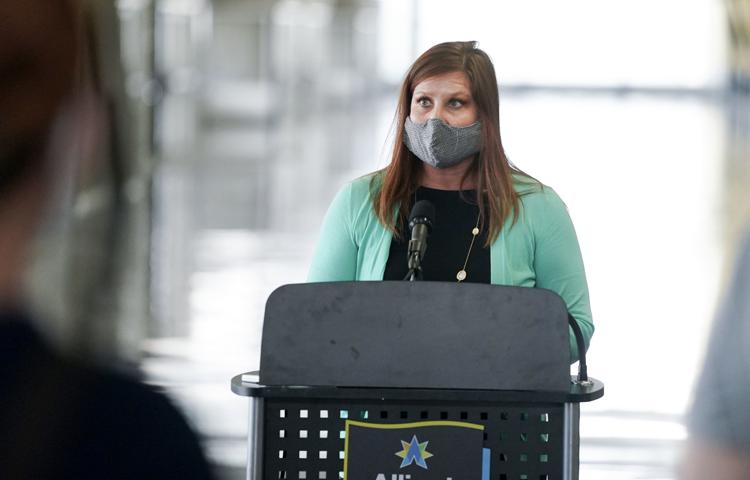 Attorney Joseph W. Voiland, of Veterans Liberty Law, who is representing the plaintiffs, said Tuesday the group continues to oppose restrictions issued by Heinrich and other unelected officials. "Their orders have no end date, are subject to review by no one, and they themselves are subject to no action by the voters," he said in a statement.
Heinrich said the mask mandate will be enforced by responding to complaints with education and outreach, and with citations issued only as a last resort. Citations would be $376 in Madison and $263.50 elsewhere in the county.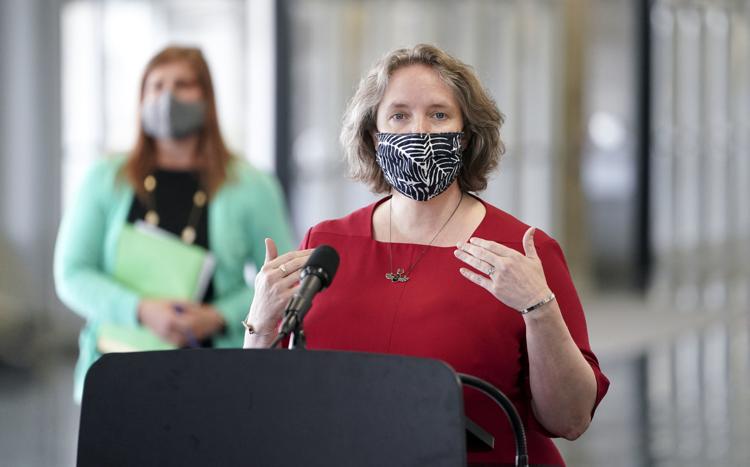 Marci Paulsen, a Madison assistant city attorney, said "we are currently researching" whether the order applies to UW-Madison or state government buildings, such as the Capitol.
UW-Madison Chancellor Rebecca Blank on Tuesday tweeted: "UW-Madison supports this order — it is consistent with guidance we have provided and will continue to share with our students, faculty and staff."
Types of masks
Local health officials said if someone can't wear a mask in a business due to a condition or disability, people should ask that business for reasonable accommodation, like a curbside pickup or delivery option. Children ages 2 through 4 are highly encouraged to wear masks in public, while those 5 and older are required to wear masks.
"If your child is not able to wear a mask, only bring them to places where it is necessary they be so that your child does not get or spread COVID-19 to others," a statement from the health department said.
A variety of face coverings can comply with the order, including bandanas or scarves worn around the nose and mouth, and homemade masks that are sewn or made using a no-sew method. Medical-grade surgical masks or N95 respirators are not required or necessary, officials said.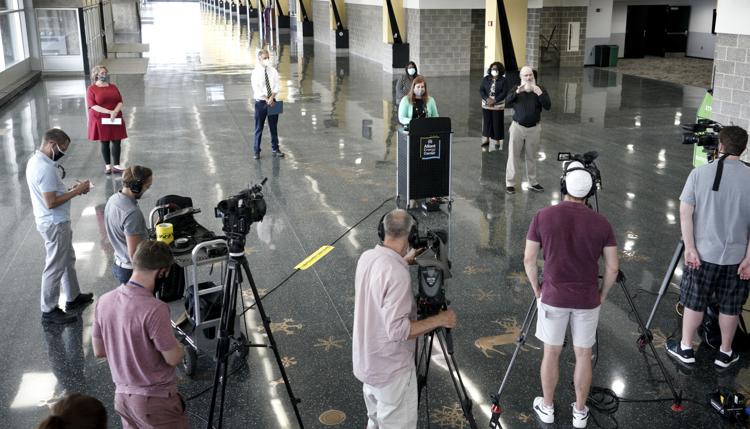 Thousands in store
Dane County Executive Joe Parisi said the county has 20,000 masks on hand and has ordered 50,000 more. In the coming days, the county will work with community centers, churches, food pantries, libraries and other organizations to distribute masks to those who need them, he said.
"Given the recent rapid increases in cases in our county — that happened even before school and university classes resume this fall — it's imperative we take this step now to try and slow the march of COVID through our community," Parisi said.
Despite the recent jump in COVID-19 cases in Dane County and Wisconsin, hospitalizations have remained considerably lower than the peak levels of early April. Deaths have also been relatively low, with no deaths from the coronavirus reported statewide Saturday through Monday but nine reported Tuesday.
Young adults are less likely to become seriously ill from COVID-19, but can spread the respiratory disease to those who are vulnerable, though it may take a few weeks to see how much that is happening, health officials say.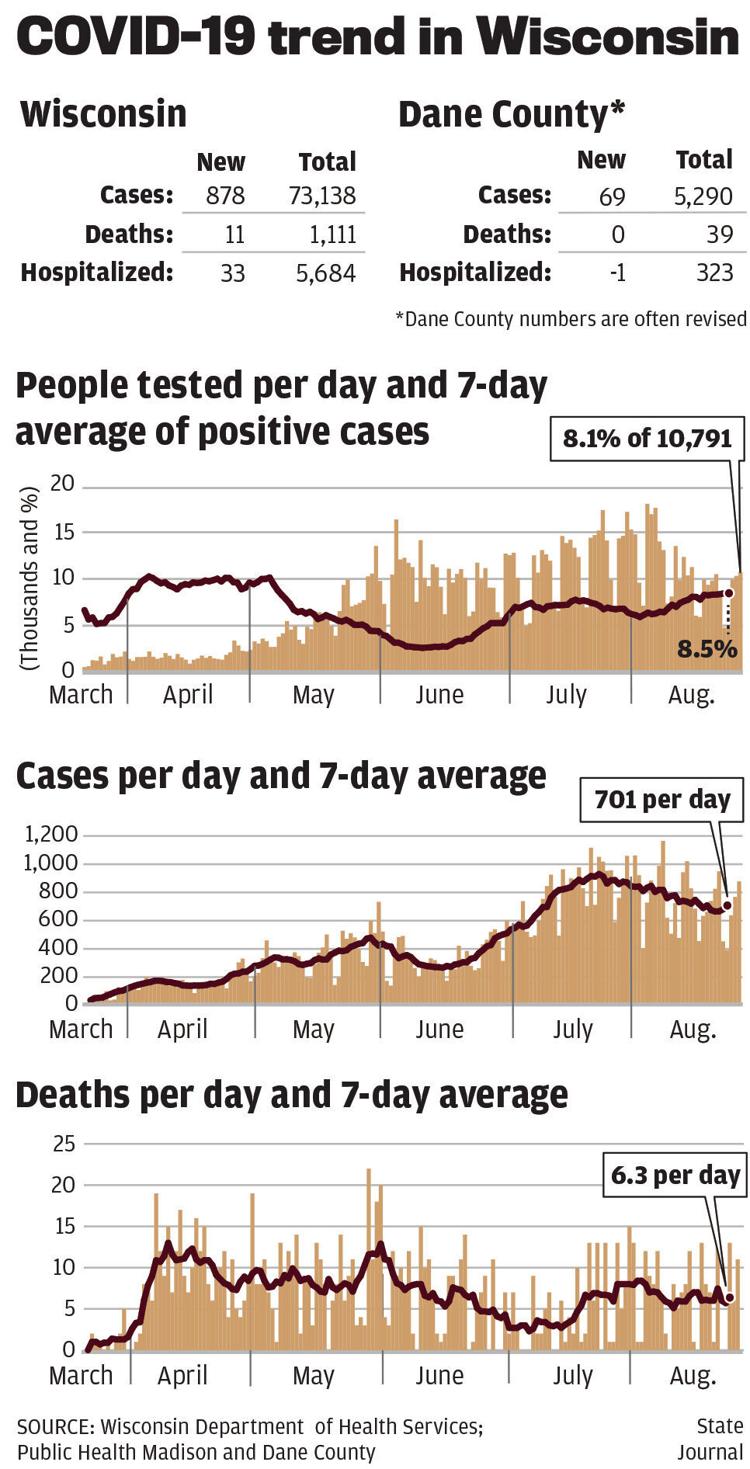 Other guidance
In addition to wearing a mask, the city-county health department said people should:
Stay home if you're sick or feel "off." A number of new cases occurred in people who reported going out despite having symptoms.
Stay home if you don't need to go out. Working from home, virtual gatherings and using curbside or delivery ordering are still the safest and best options to protect yourself and others.
Stay at least 6 feet from other people. Respiratory droplets are in the air when people cough, sneeze, talk and breathe.
Assume you have come in contact with COVID-19 if you go out. Watch for symptoms like fever, cough, shortness of breath, fatigue, body aches, headache, new loss of taste or smell, sore throat, congestion or runny nose, nausea or vomiting, and diarrhea. If you have these symptoms, call your doctor to be tested or visit a community testing site.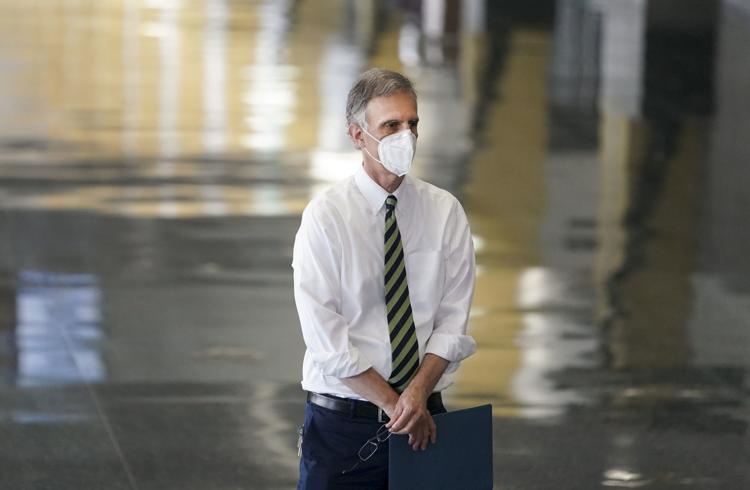 ---
COVID-19 in photos: How Wisconsin is managing the pandemic
Bus Shields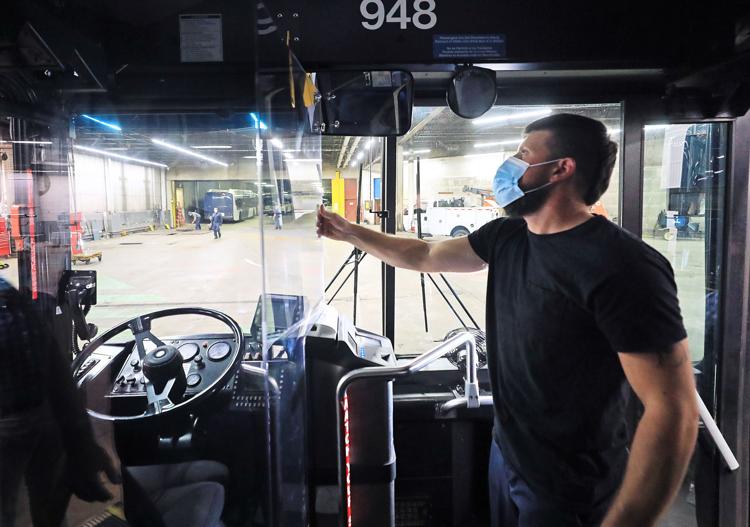 UWClasses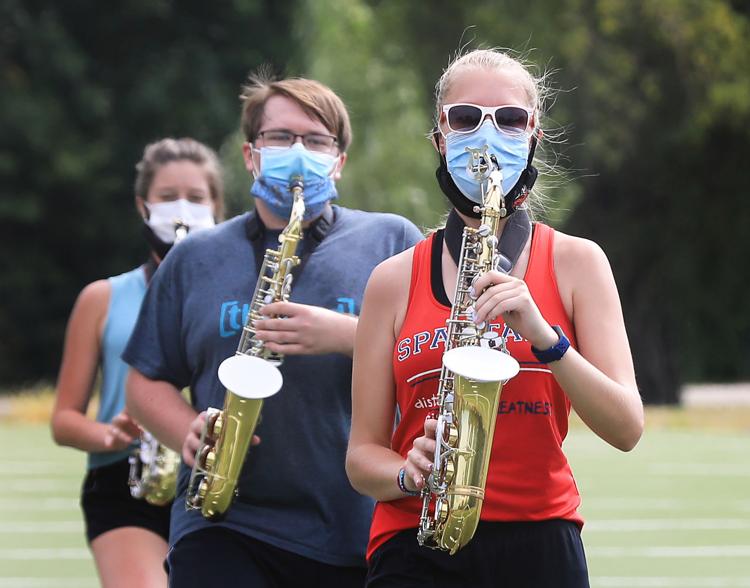 Virtual Learning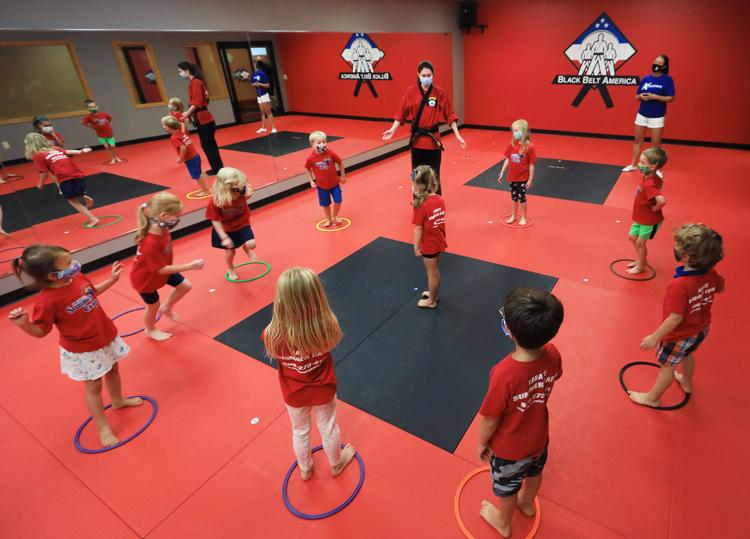 UW Opening Covid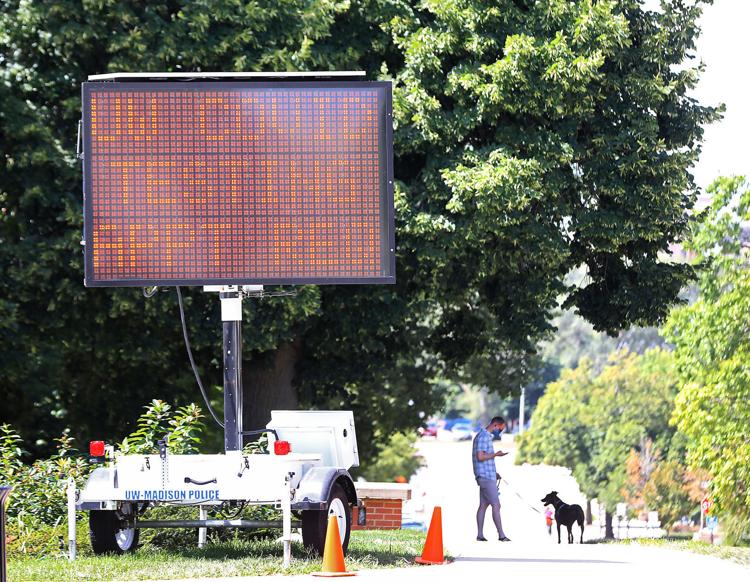 UW Move In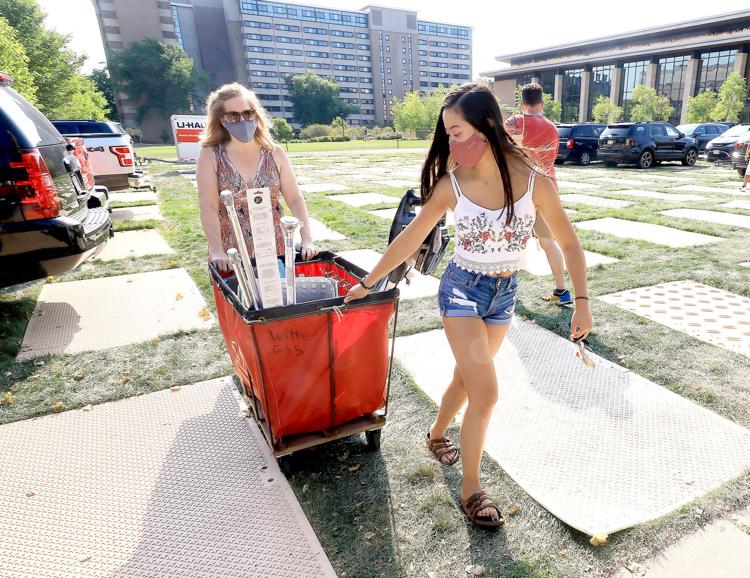 UWClasses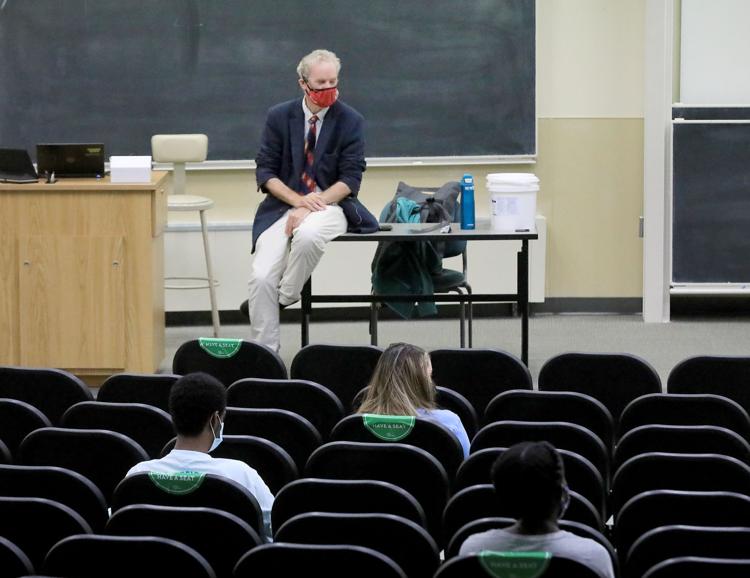 UWClasses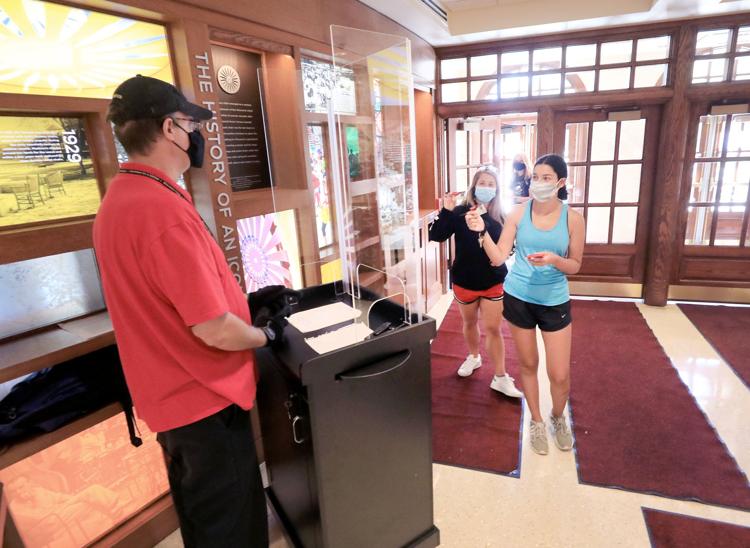 UWClasses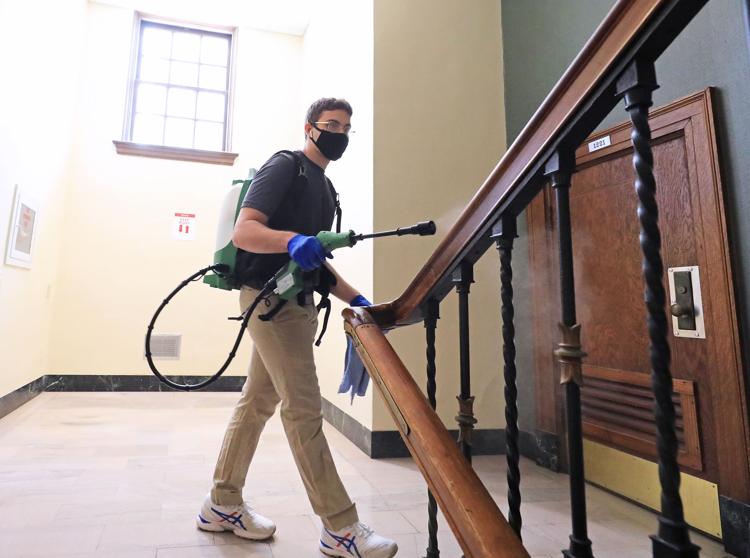 UWClasses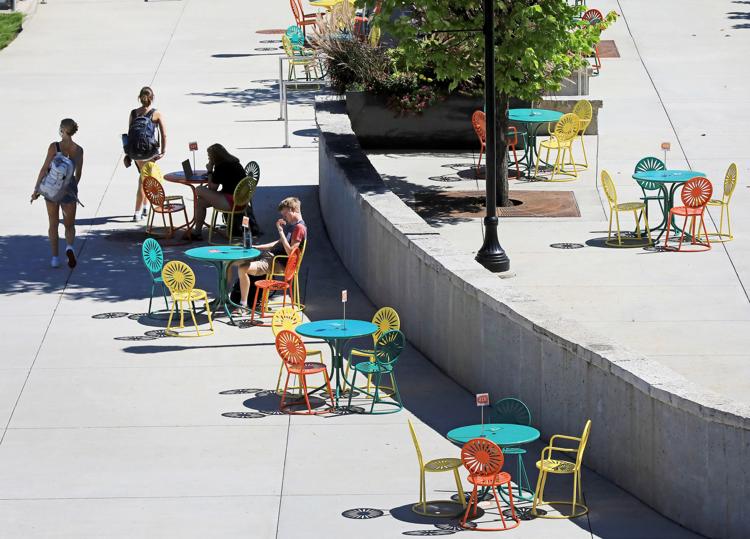 Trucks Feature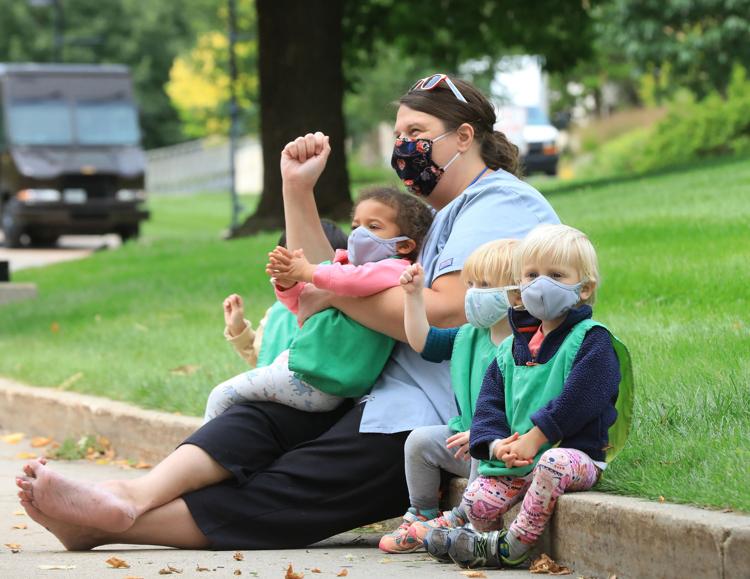 Playtech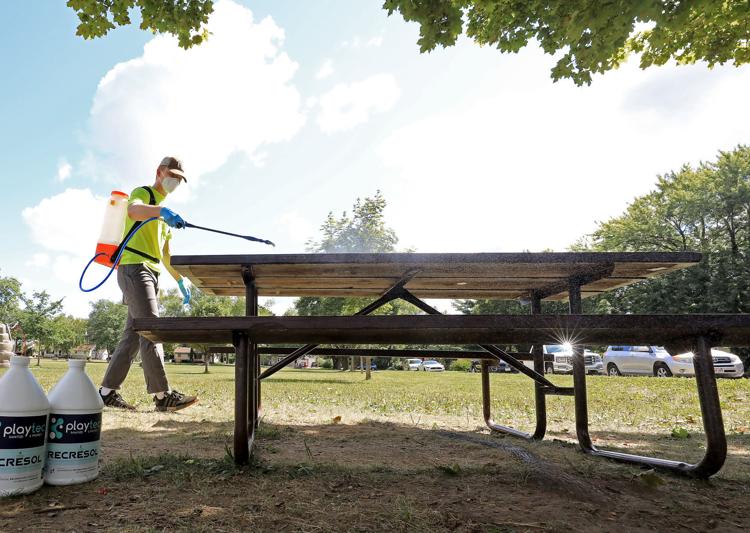 Covid Dental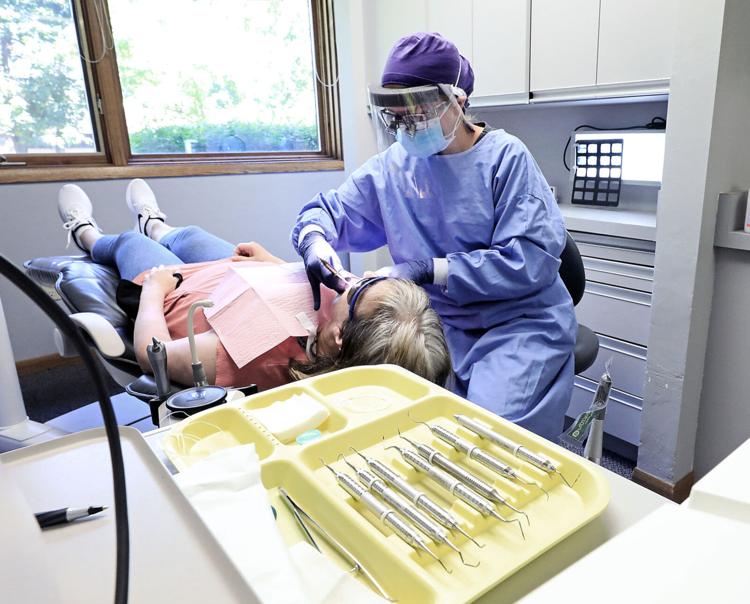 DaytoRemember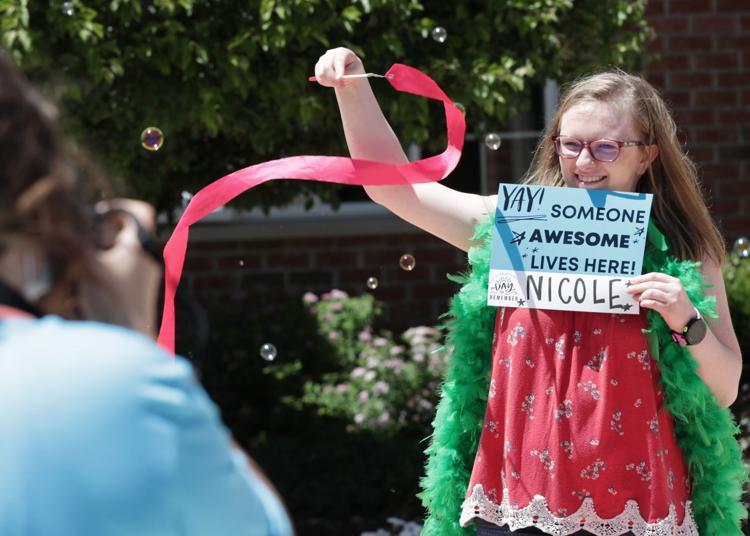 VilasZoo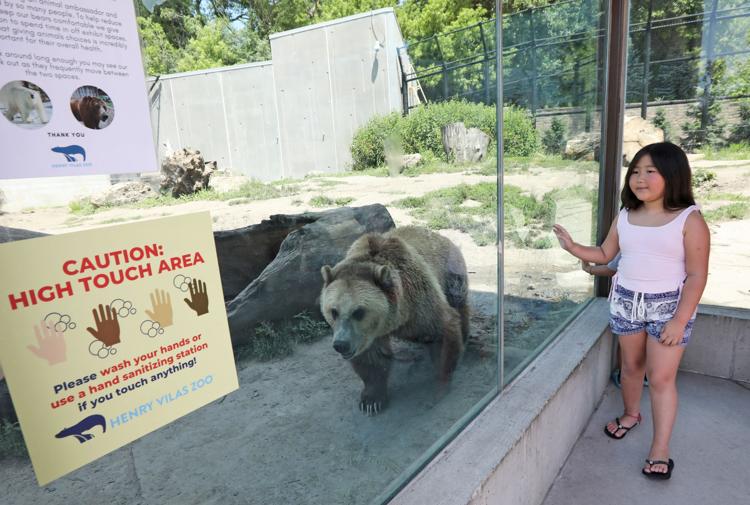 RoshHashanah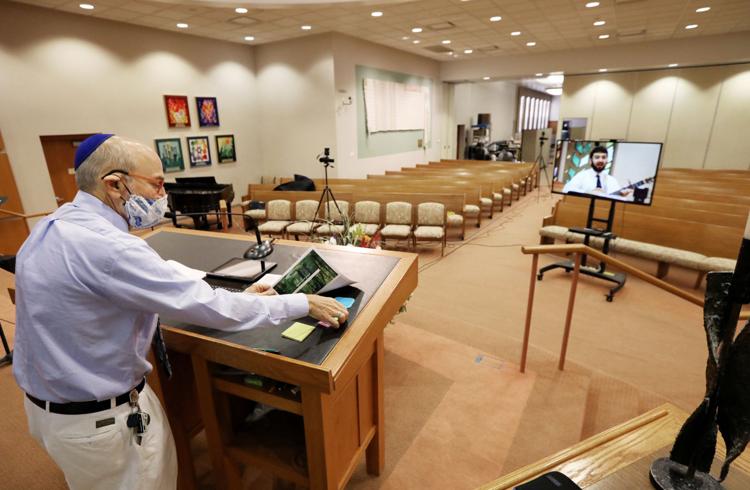 Requiring masks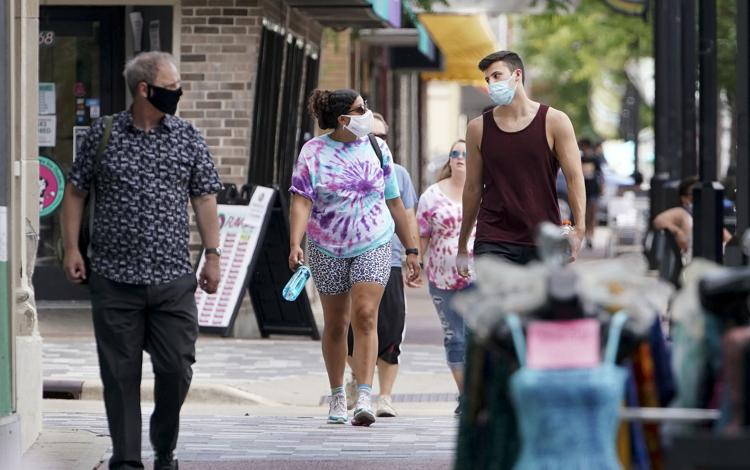 In-person absentee voting begins
Middleton High drive-up graduation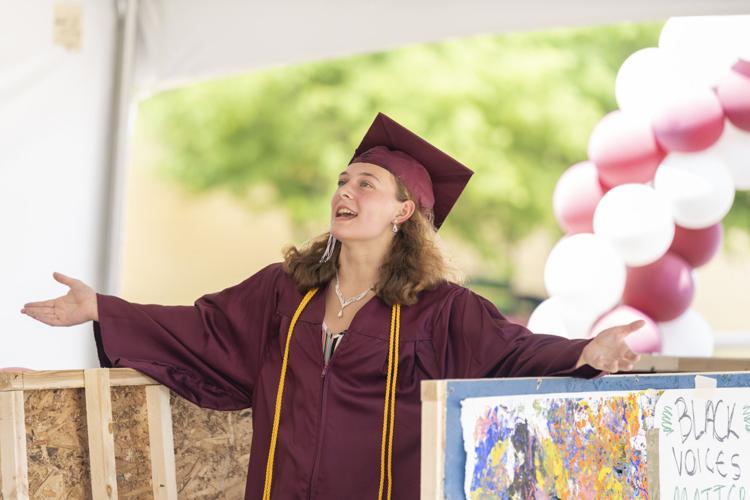 Anti-mask protest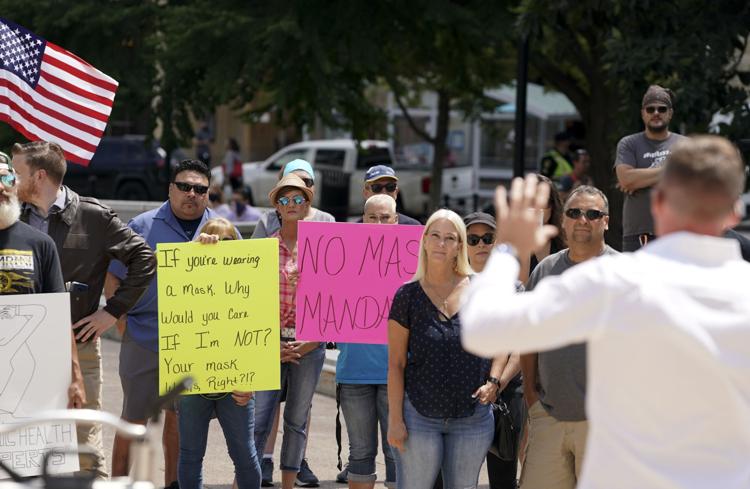 Making COVID-19 masks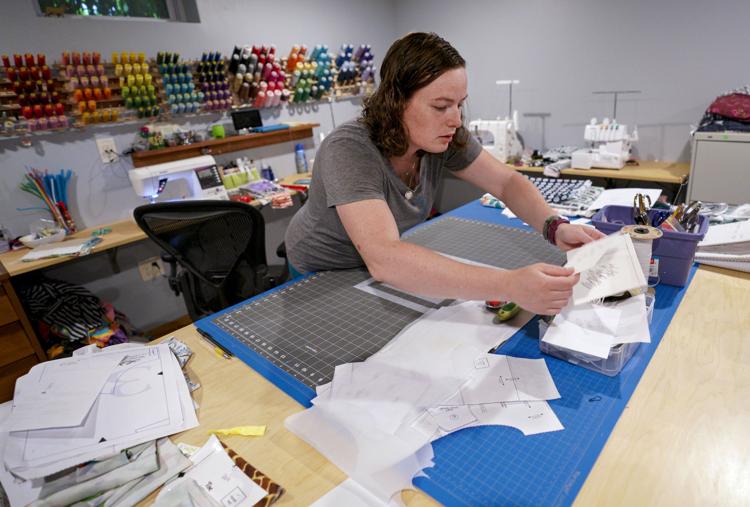 Shortage of coins
Goodman Pool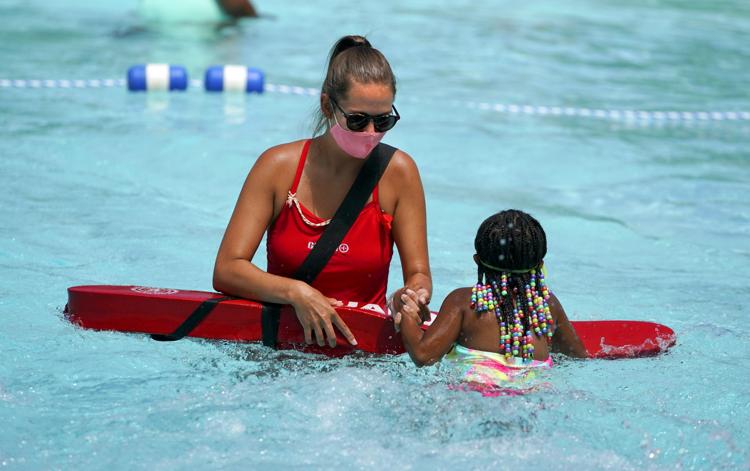 Goodman Pool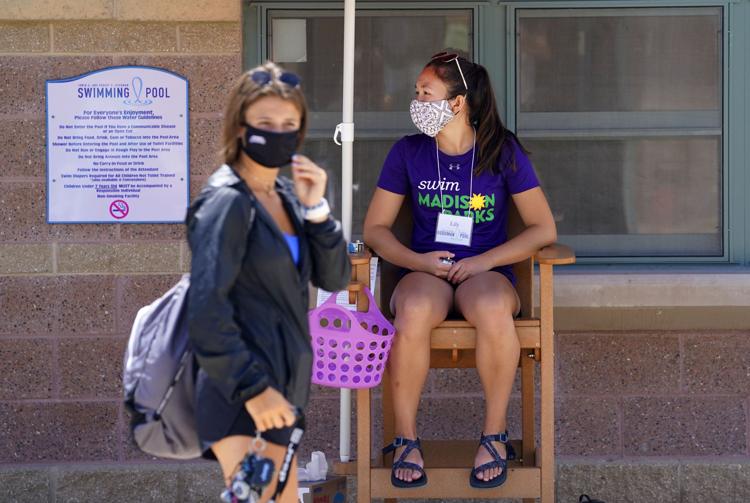 YMCA summer camp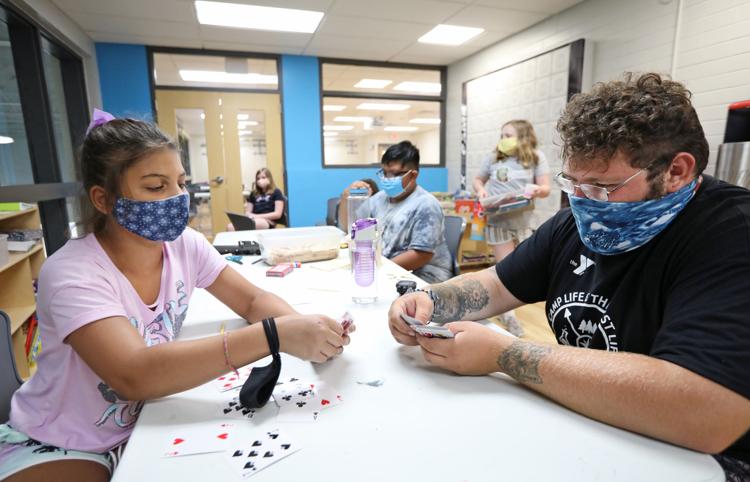 100,000 masks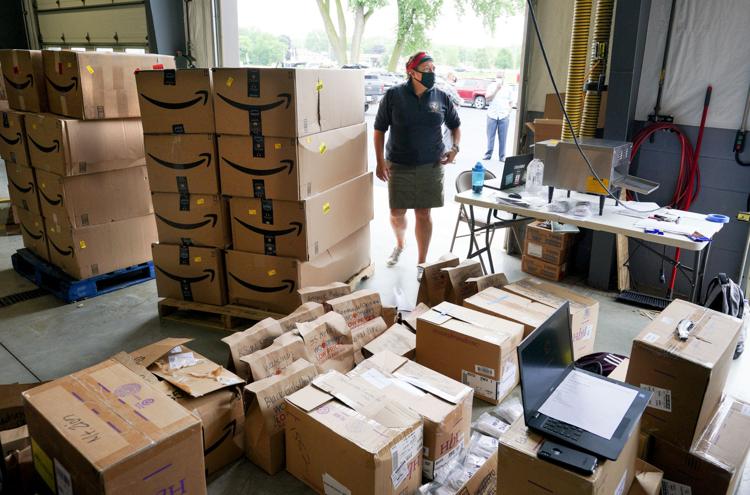 Contact tracing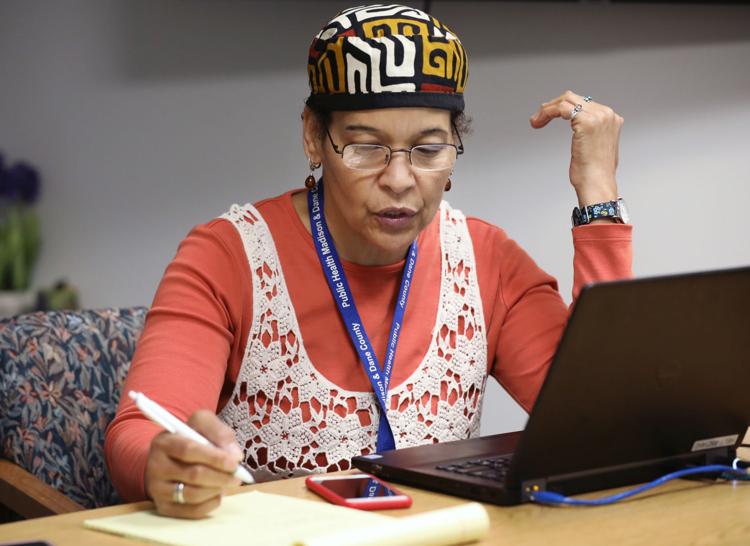 Doctor talking to patient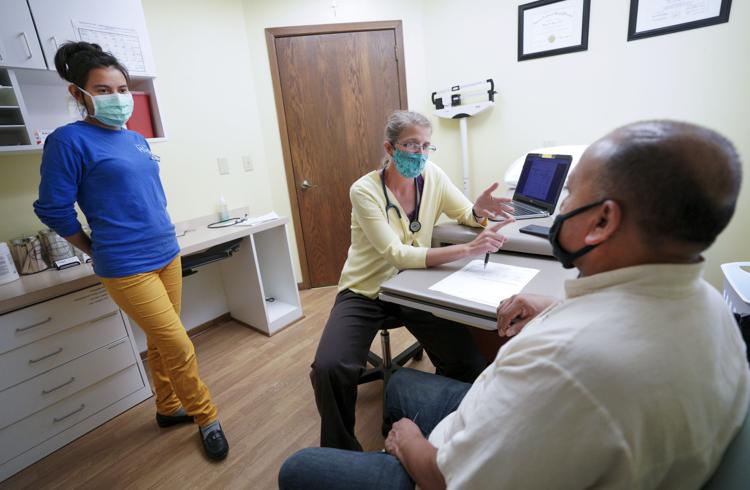 Outdoor class at Pinnacle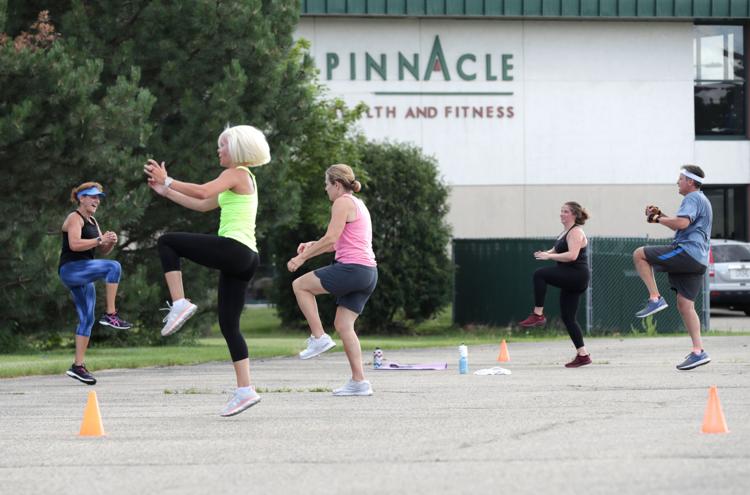 Punching bag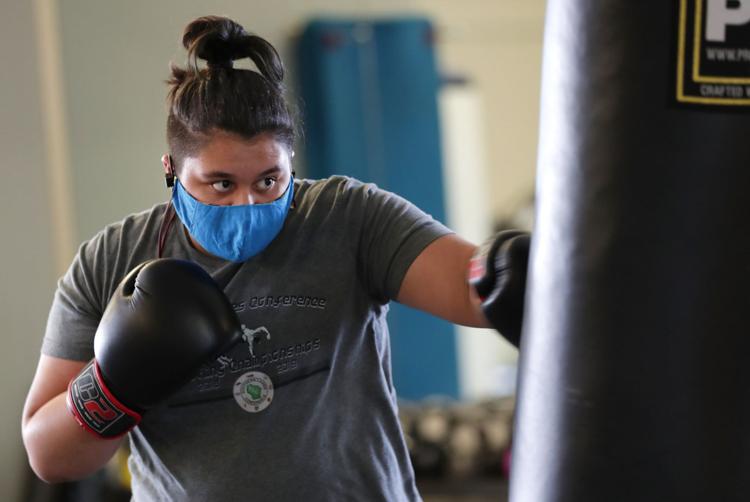 Starlite 14 drive-in theater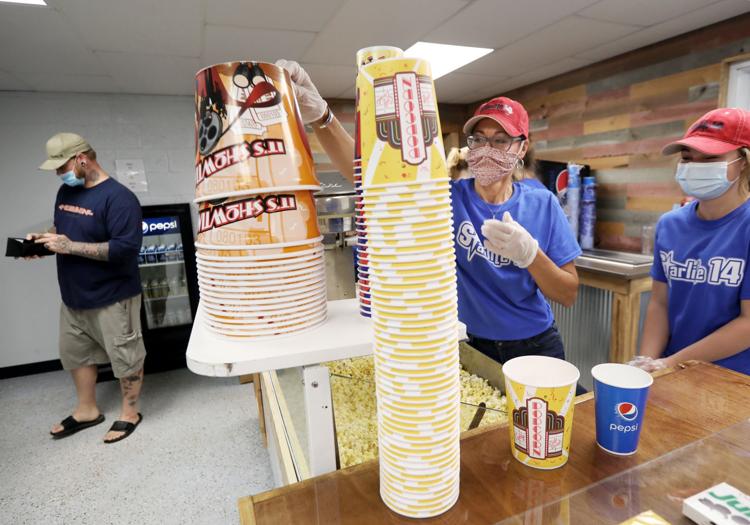 Starlite 14 drive-in theater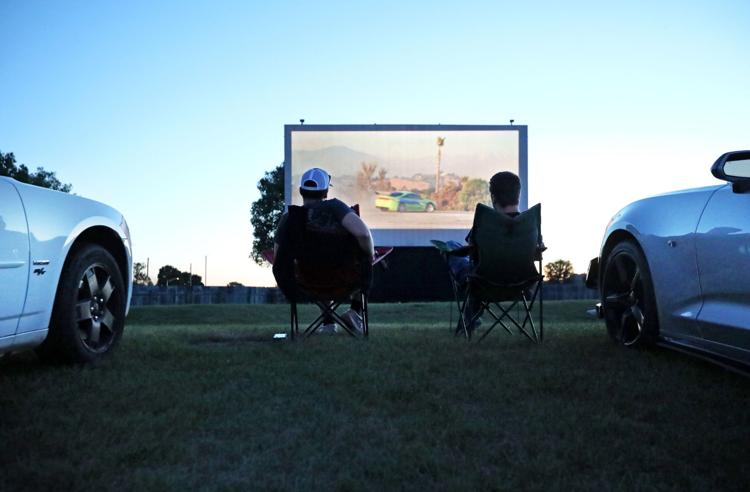 Masks to be required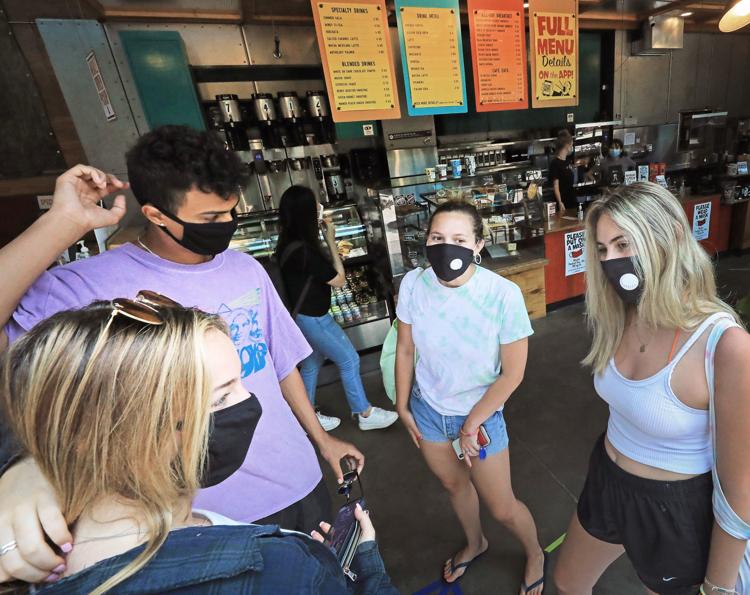 News conference on masks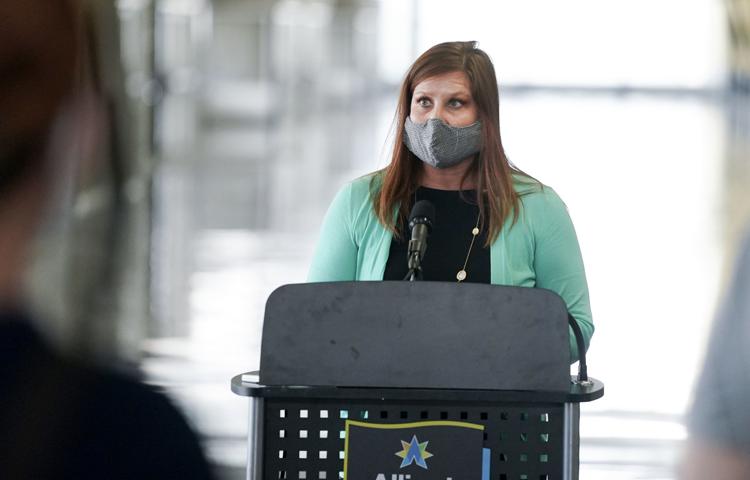 Covid cleaning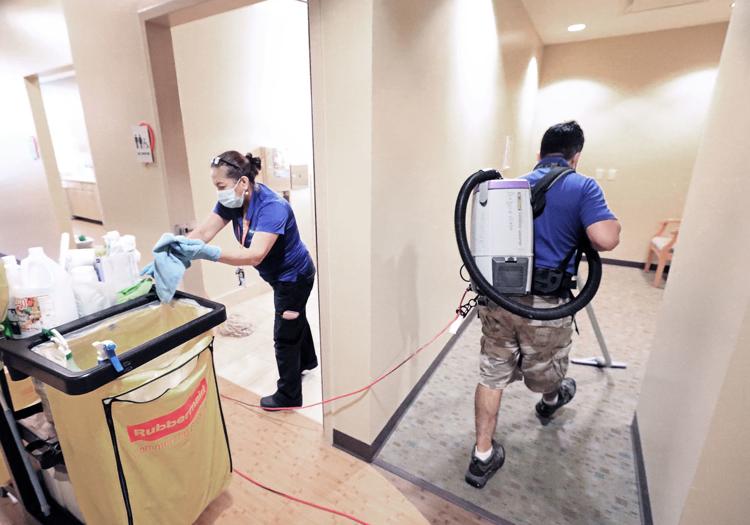 Bar closings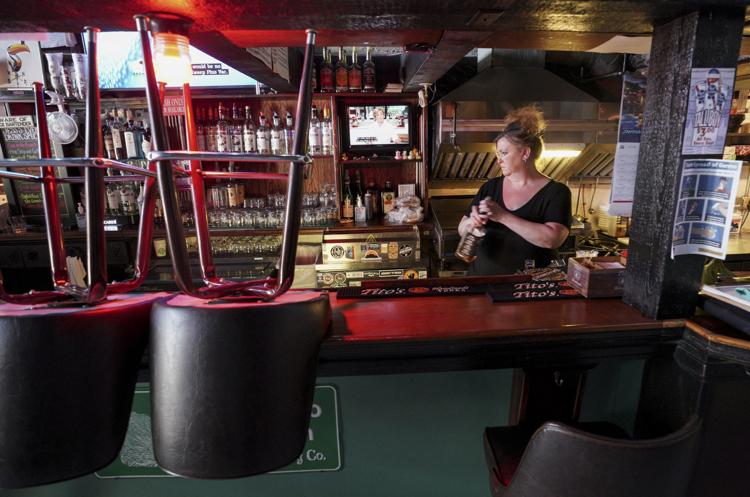 Homeless camps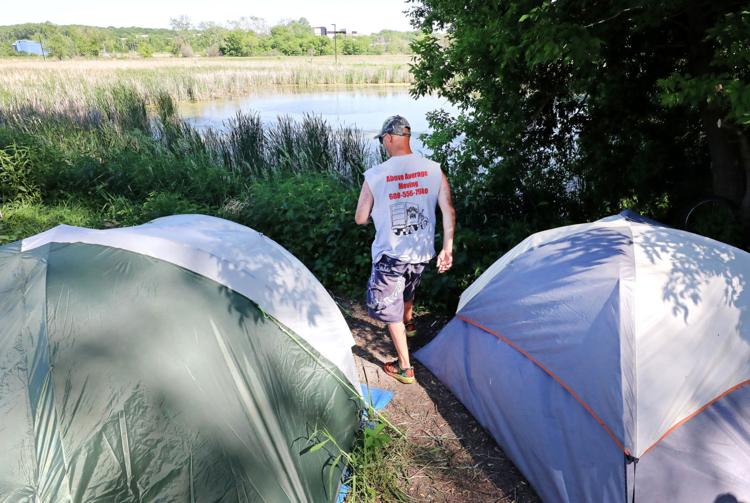 Homeless camps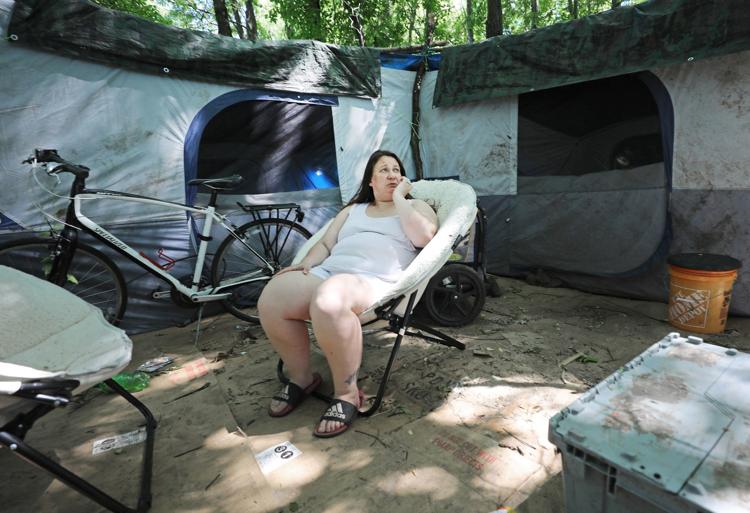 Testing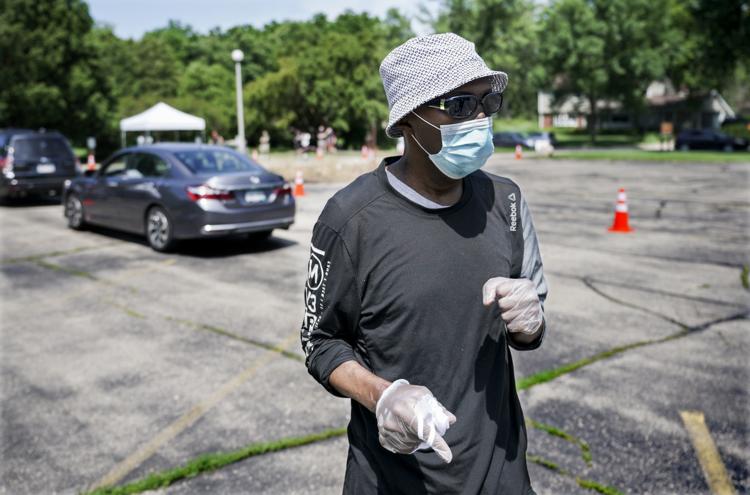 Testing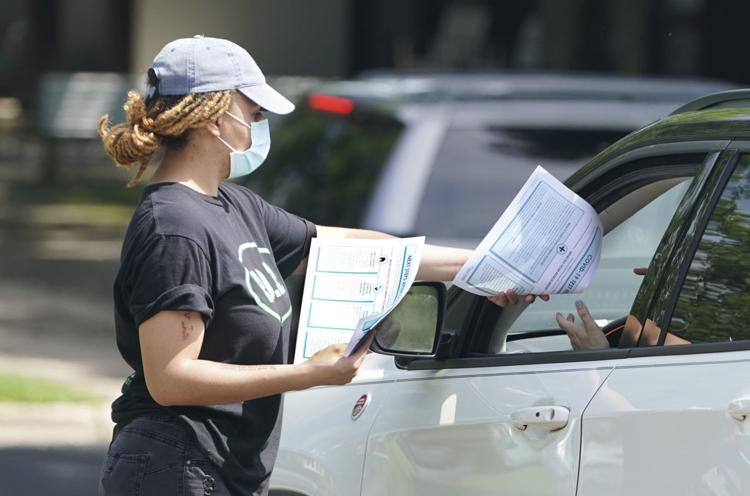 Virus testing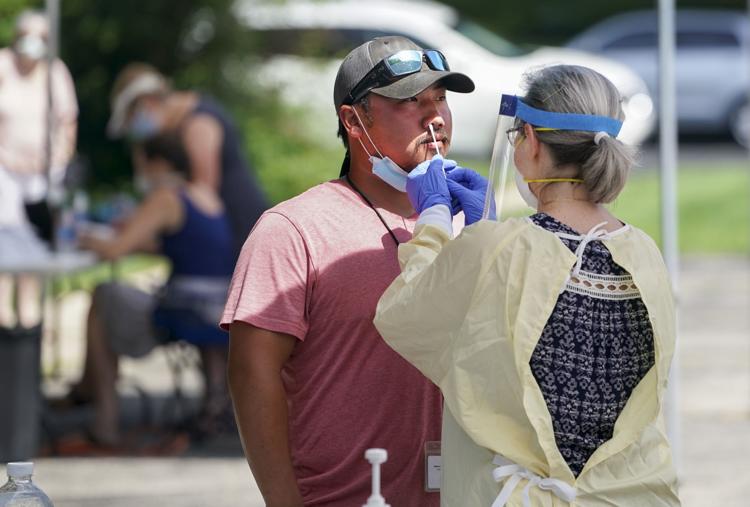 Henry Vilas Zoo reopens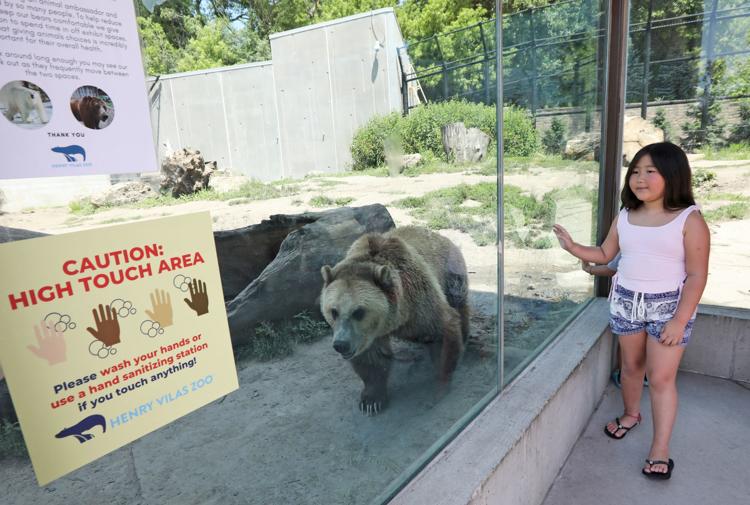 Union Terrace reopening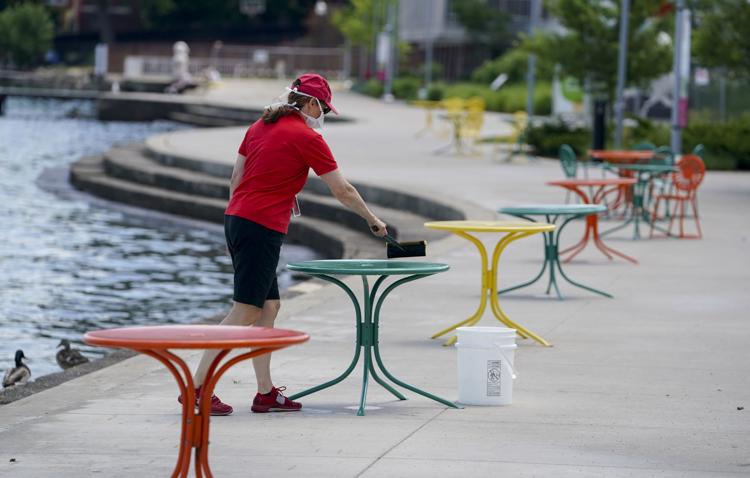 A Day to Remember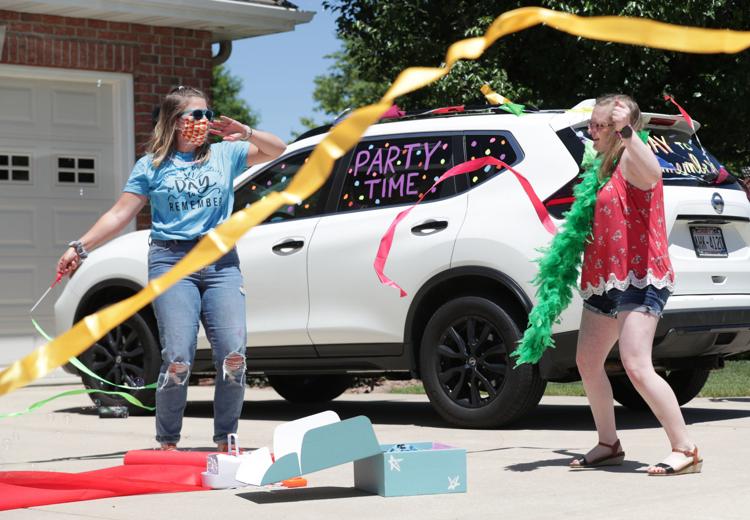 West High grads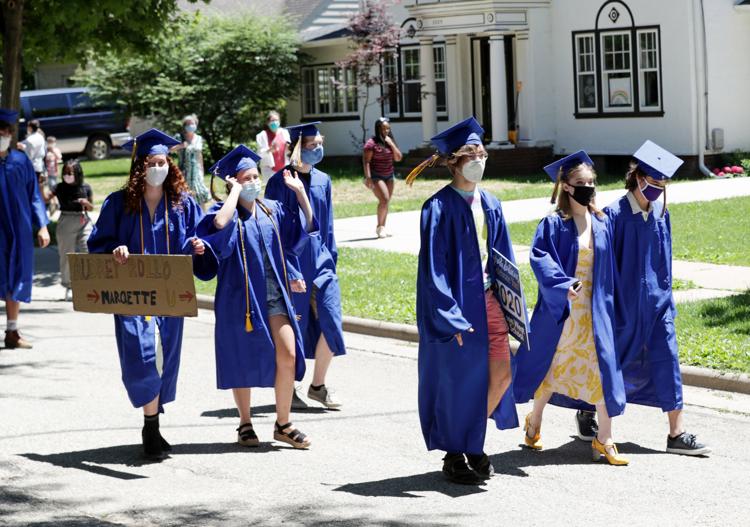 Pool openings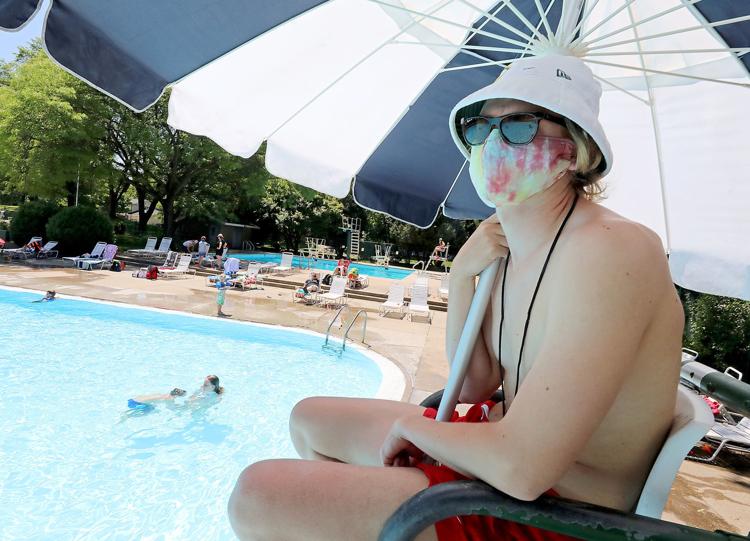 Grads on the Yahara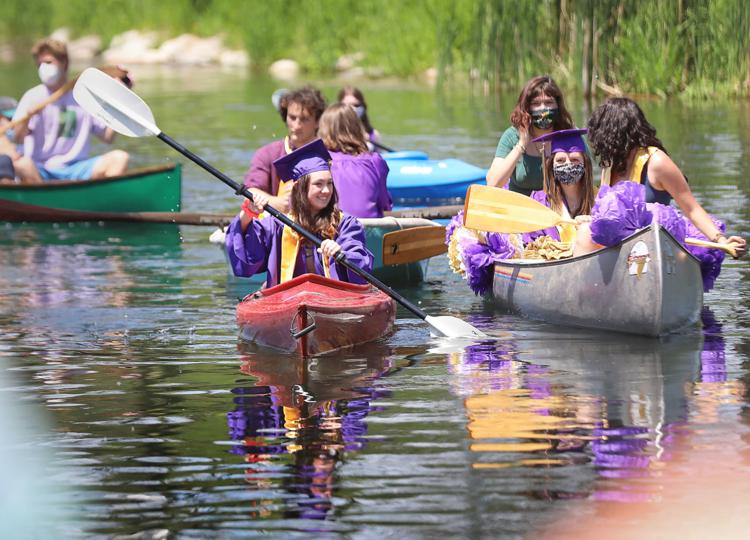 Fifth-grade graduation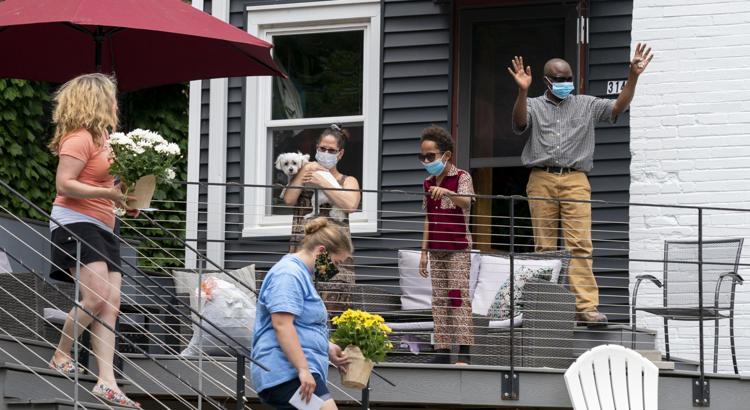 Tribes battling steep losses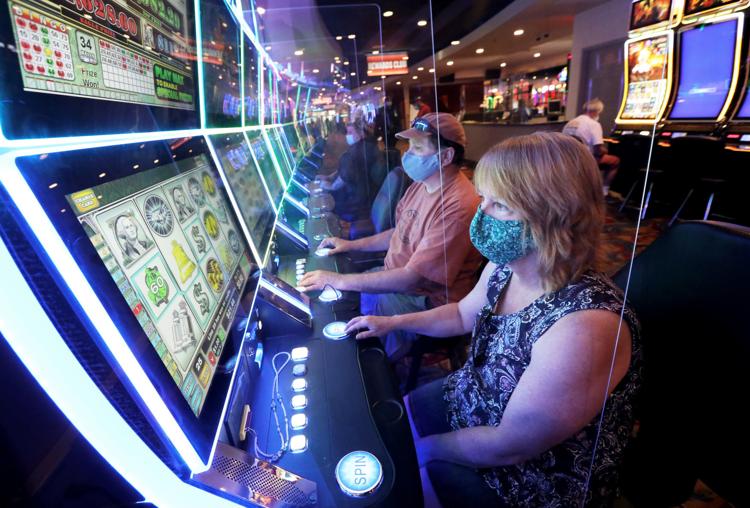 COVID-19 openings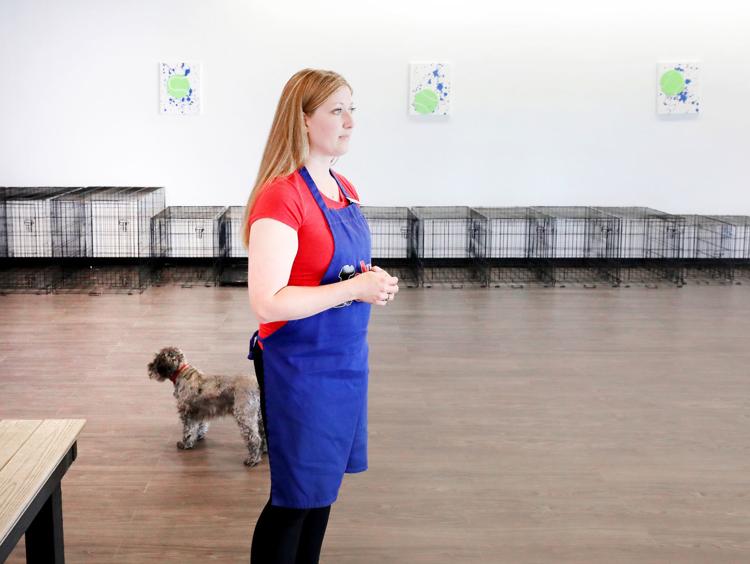 Picking up belongings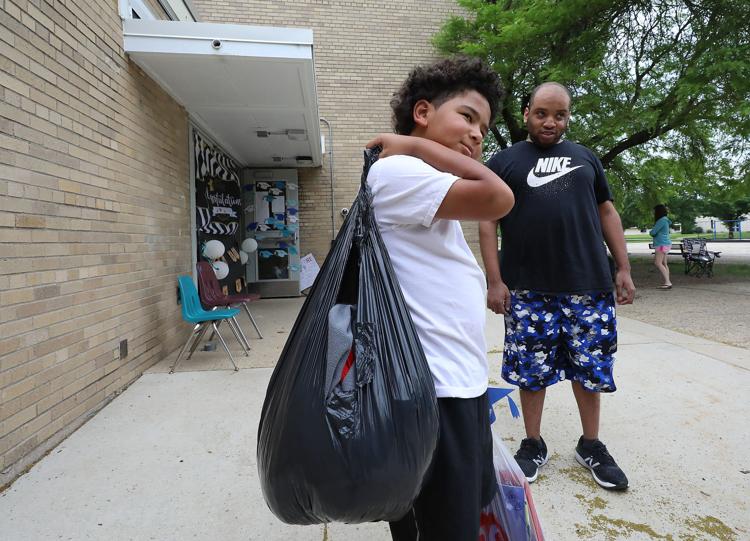 Downtown Businesses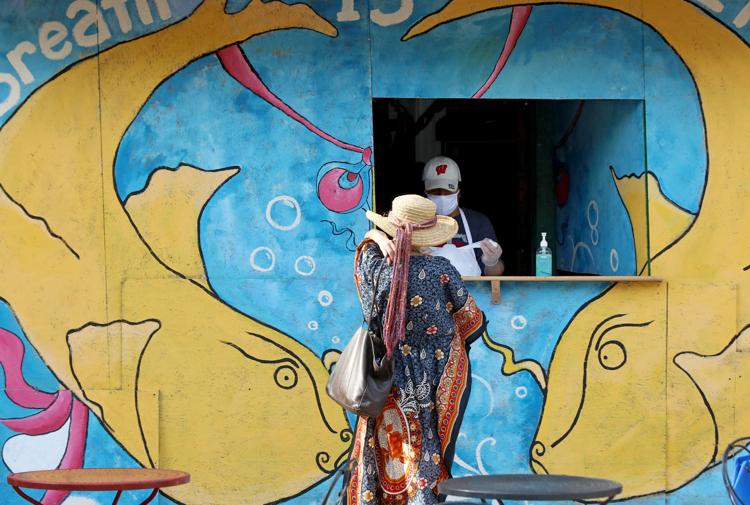 Covid transportation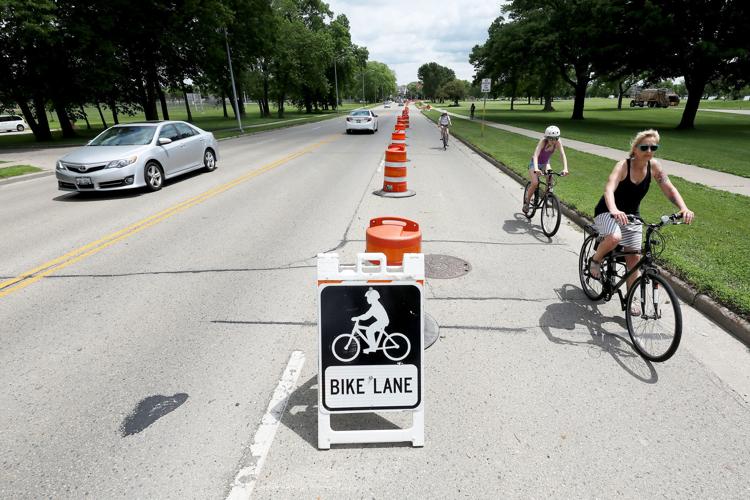 Church capacities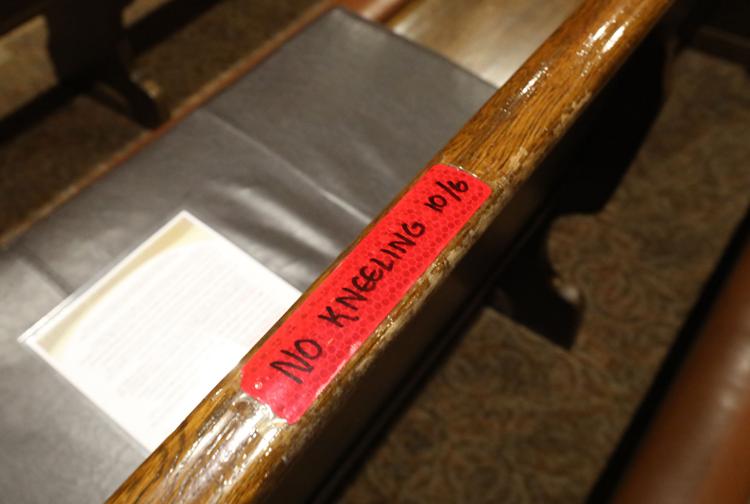 Church capacities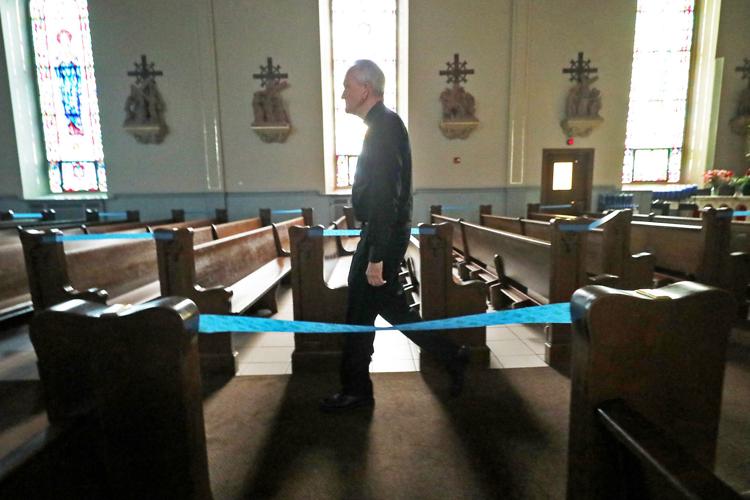 Prepping for reopening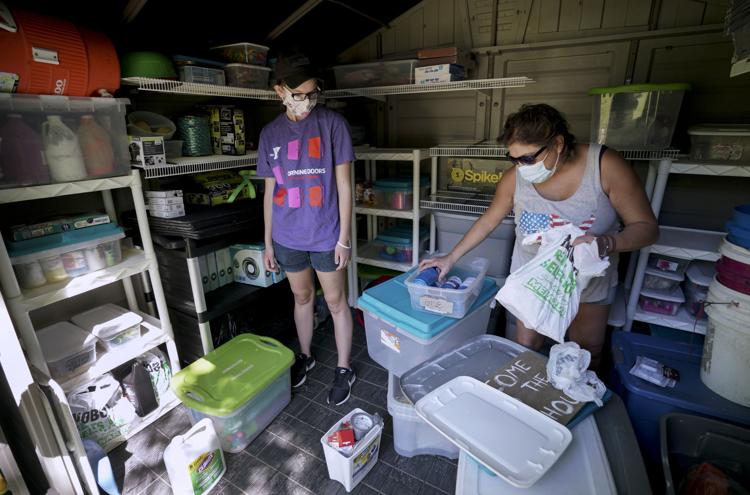 Warner Park - screening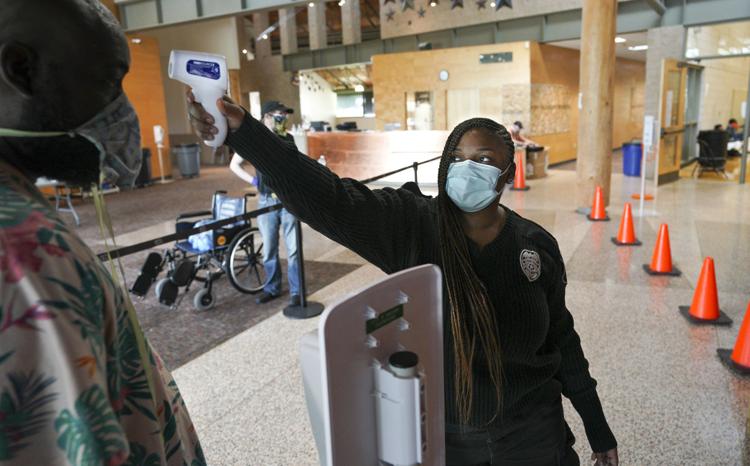 Outdoor Dining East Main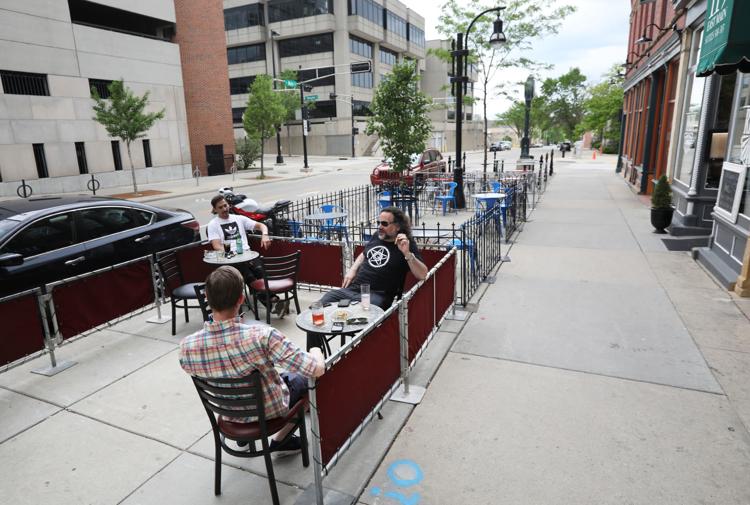 Spacing out customers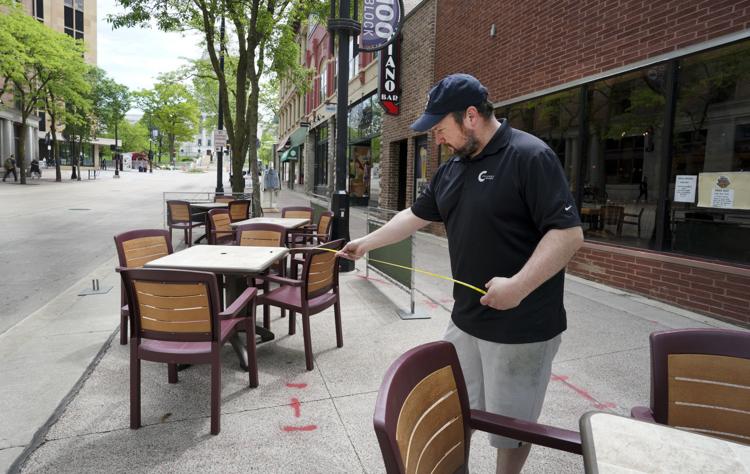 Getting a tattoo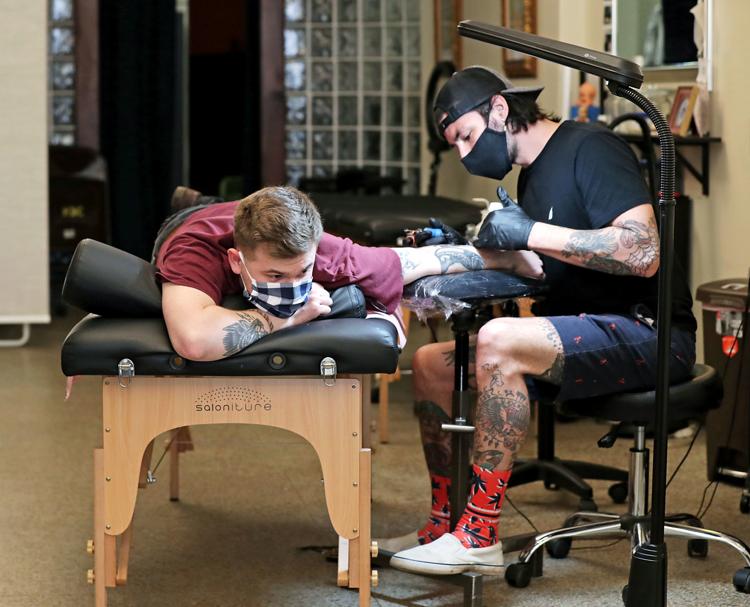 Memorial Day ceremony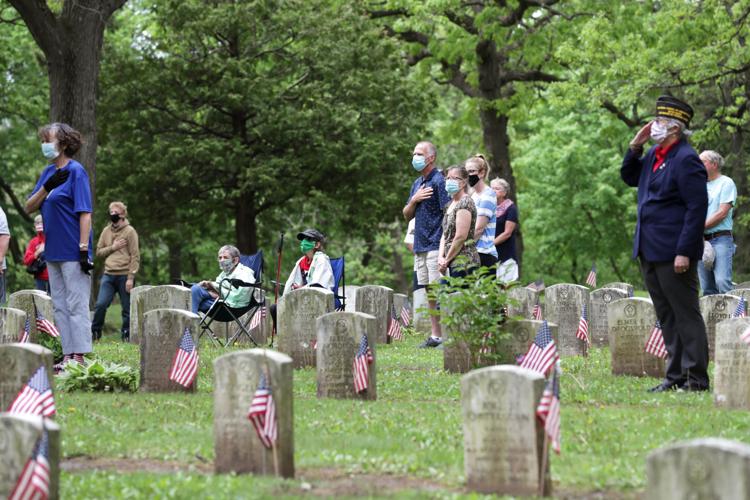 Memorial Day weekend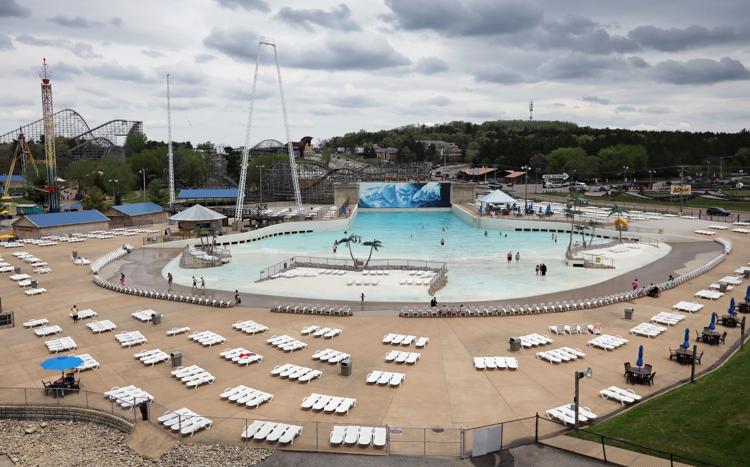 Tom Diehl, Tommy Bartlett Show not opening 2020, State Journal photo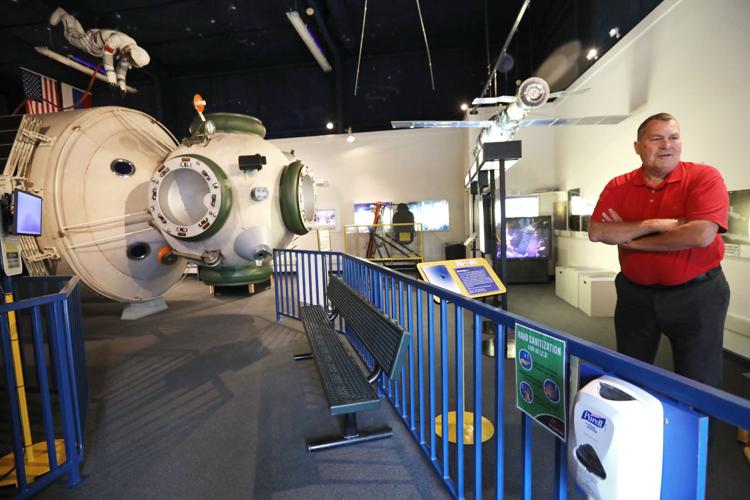 Salons Opening
Fitness openings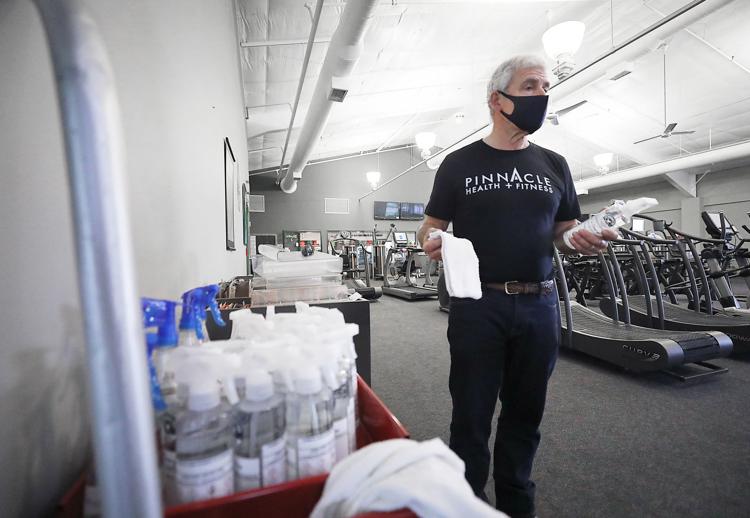 Duck Pond Drive-In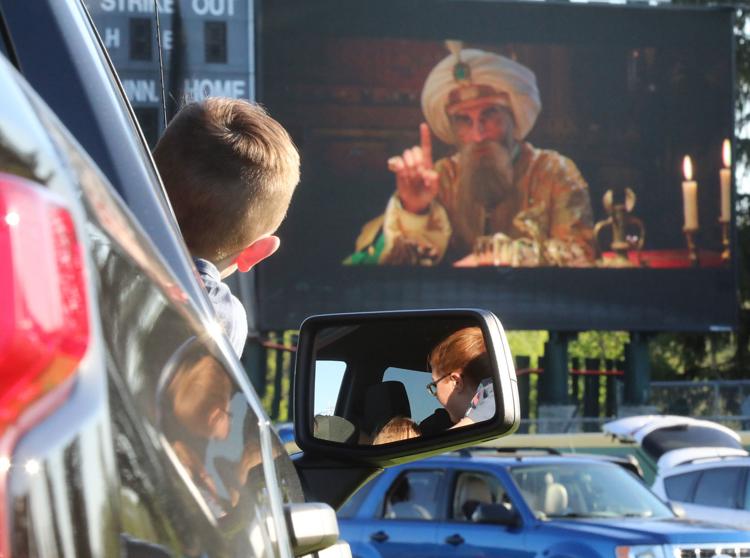 Memorial Union crowd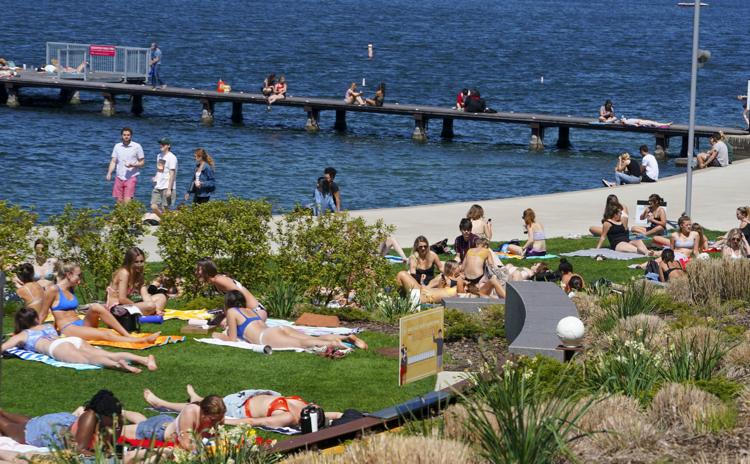 Child care at YMCA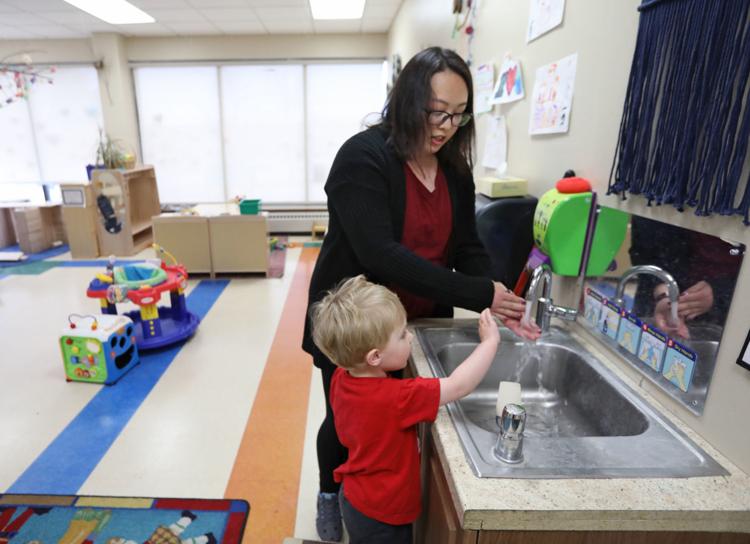 Bikers on Arboretum Drive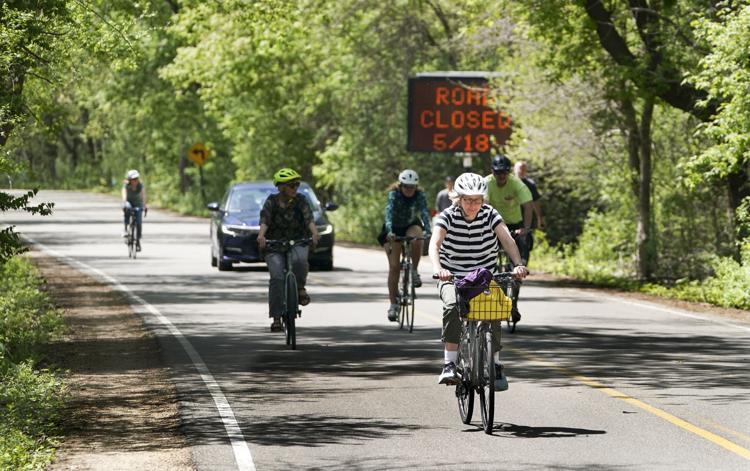 Brittingham Boats
Restaurant open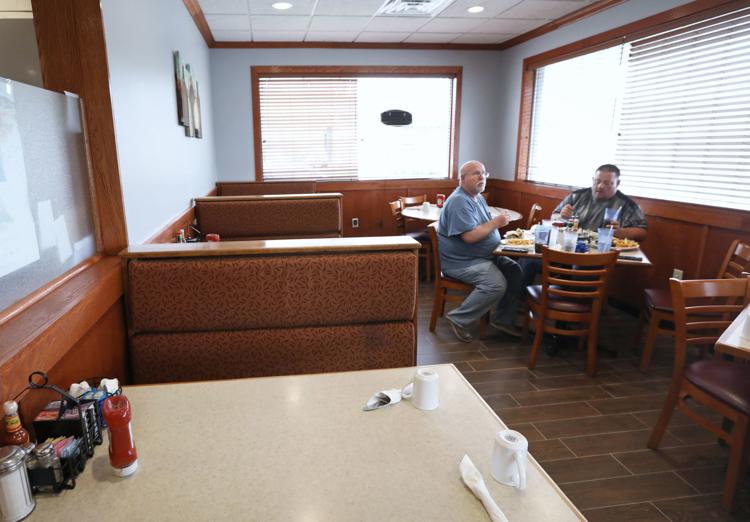 COVID-19 businesses reopen
Restaurant, bars reopen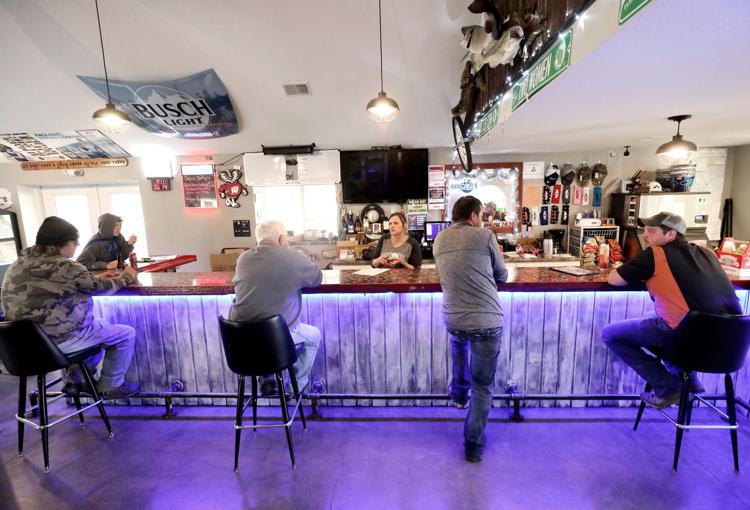 Dentist with patient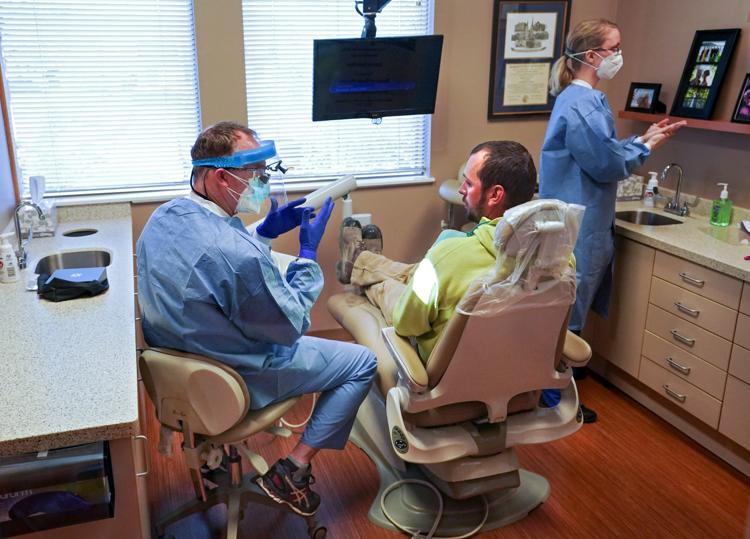 Dane County institutes order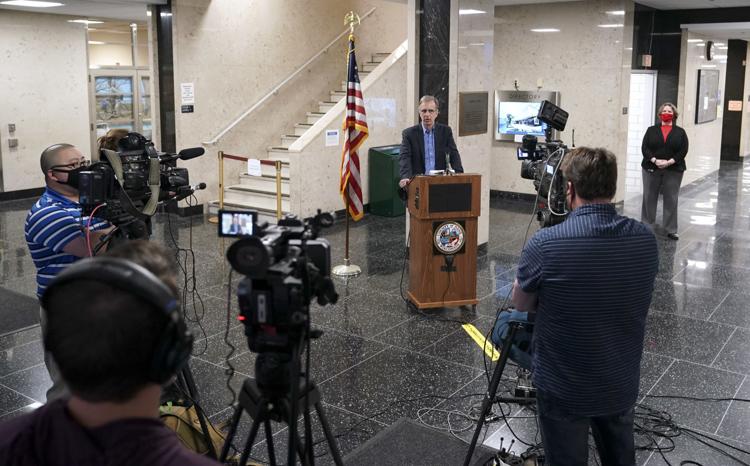 Carry-out food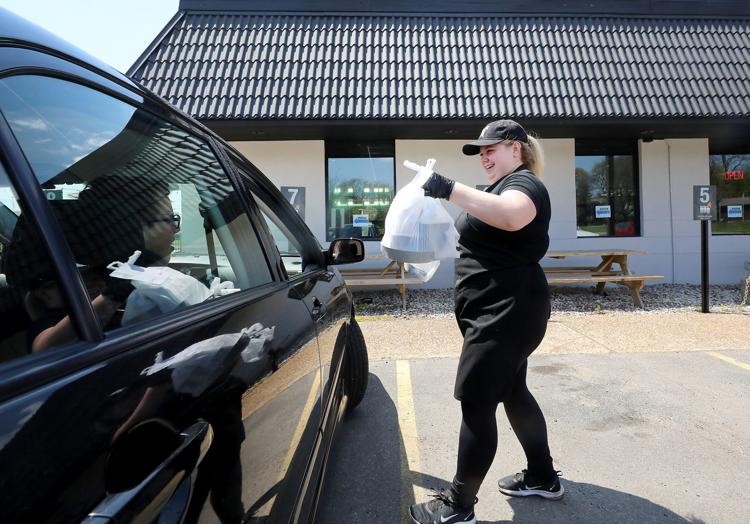 Small retailers reopening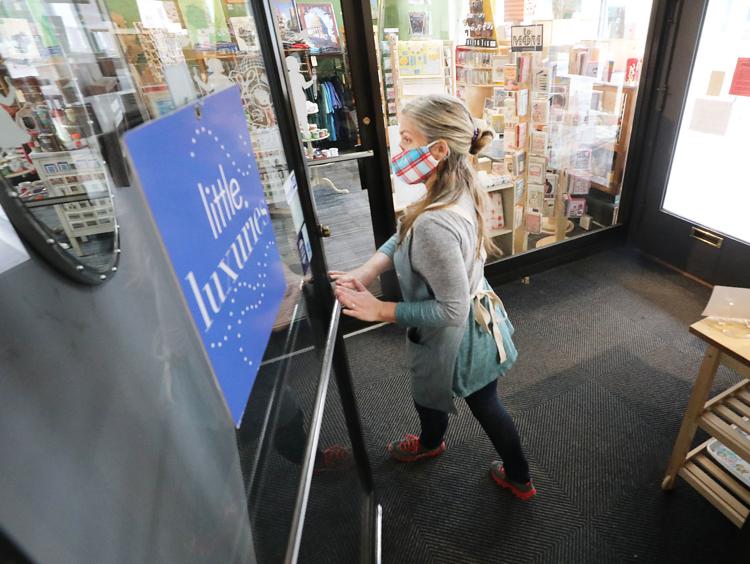 Shoe store reopening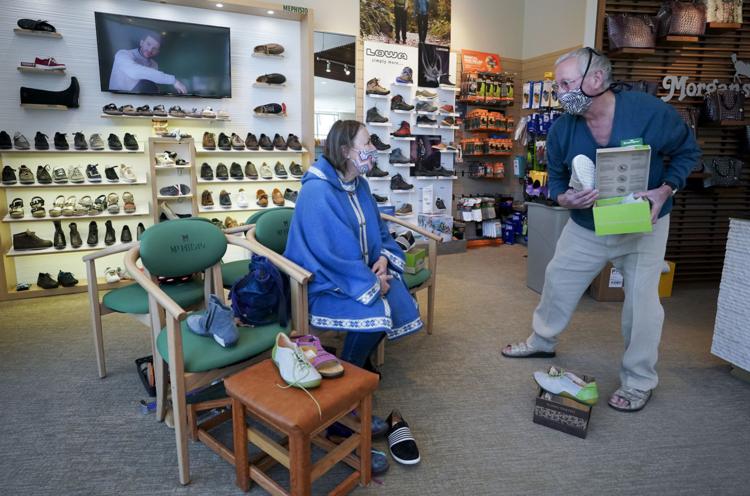 COVID 19 testing site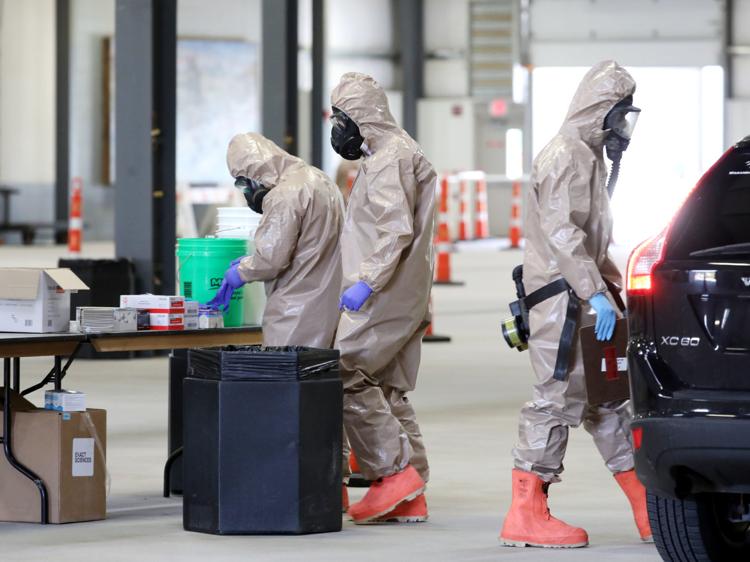 COVID 19 testing site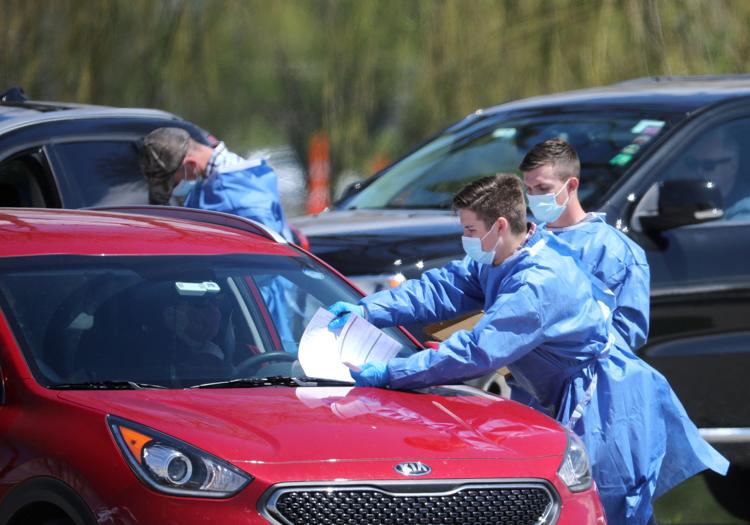 UW-Madison virtual graduation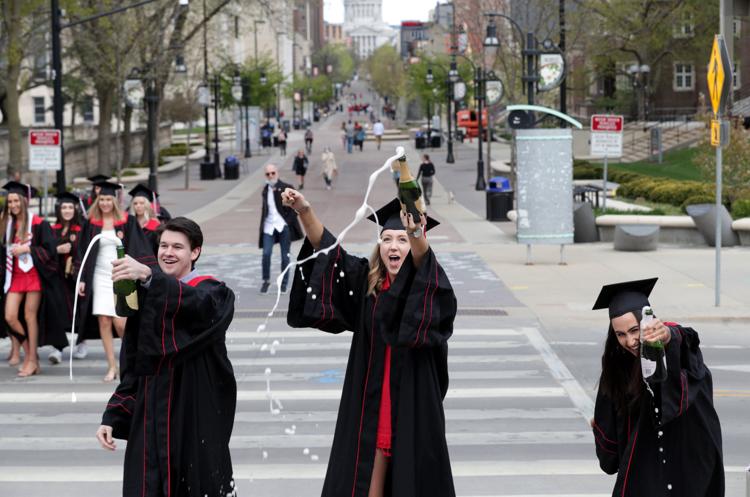 Monona Library Curbside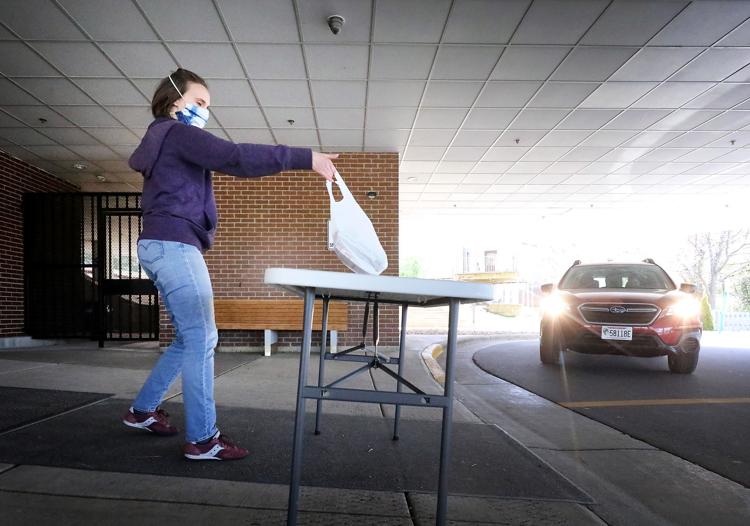 COVID-19 meat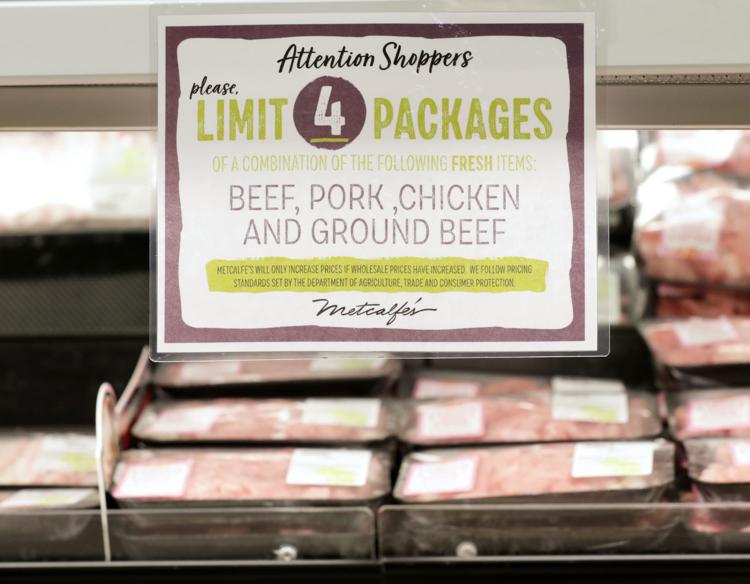 Homeless in parks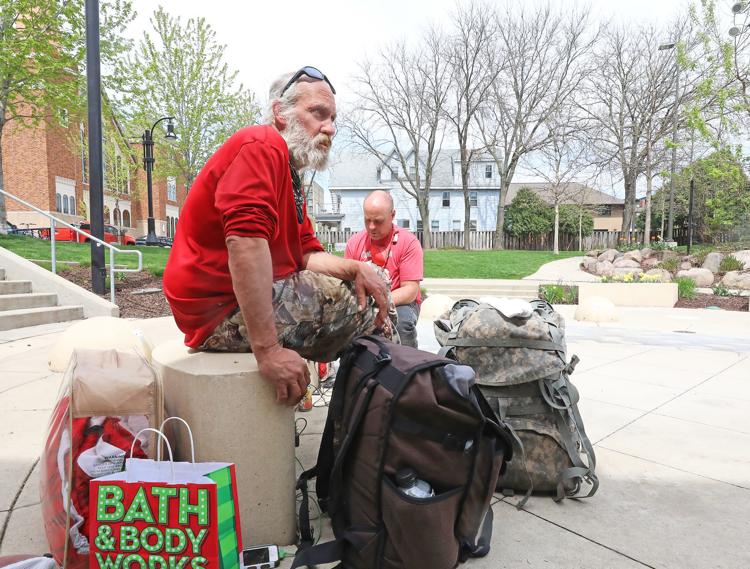 UW Commencement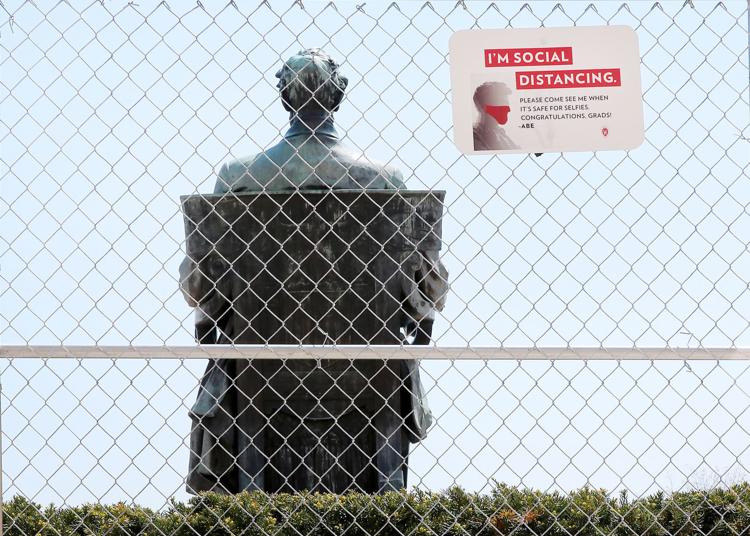 River Food Pantry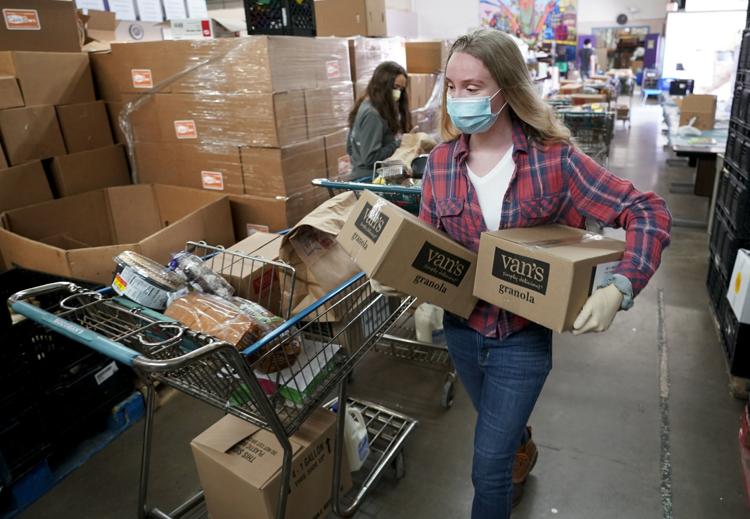 Dane County tourism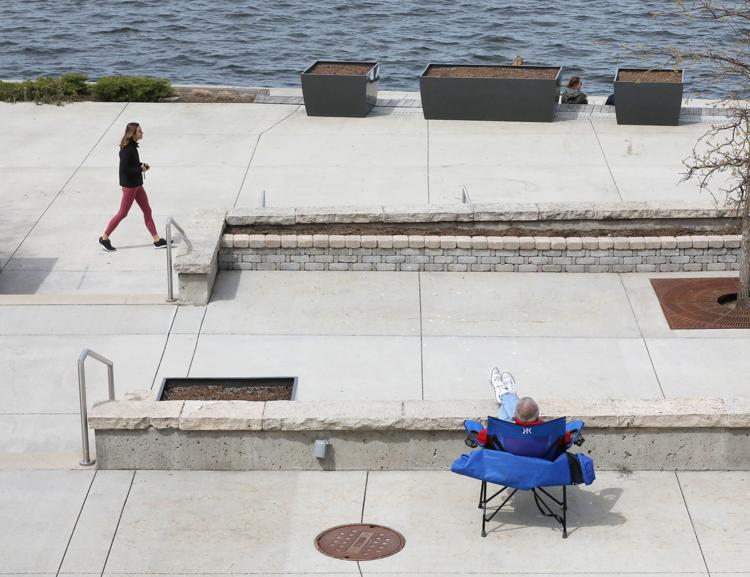 "Outside Looking In: A Drive-Thru Exhibition"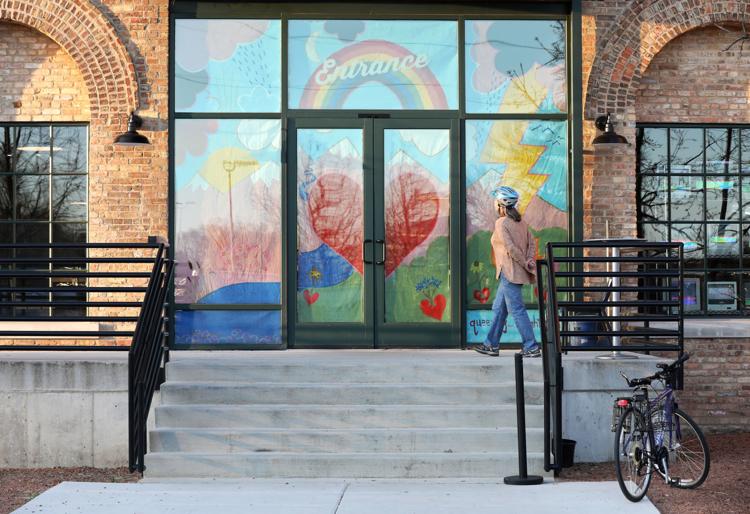 COVID-19 Menards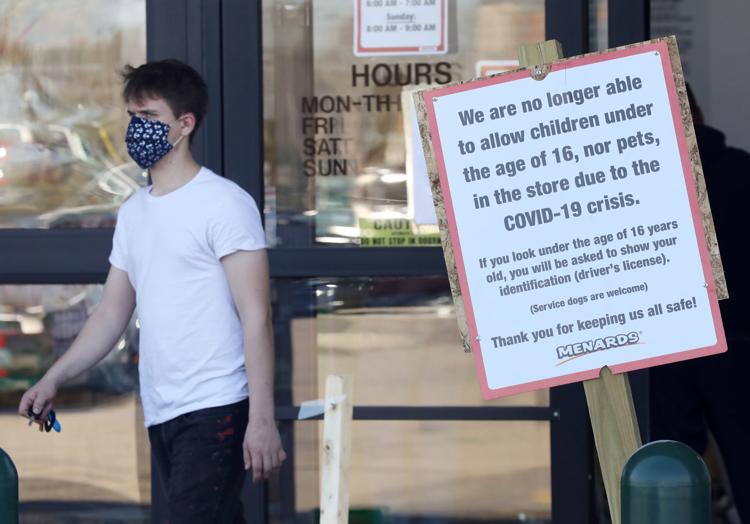 Covid Assembly Hearing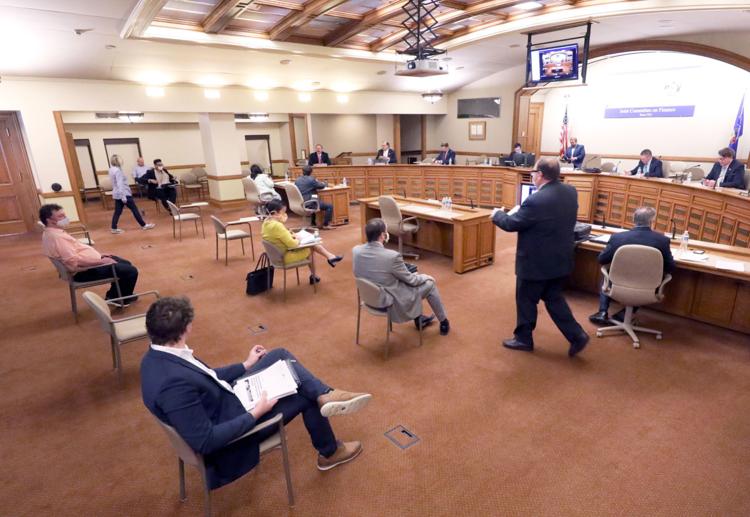 UW furloughs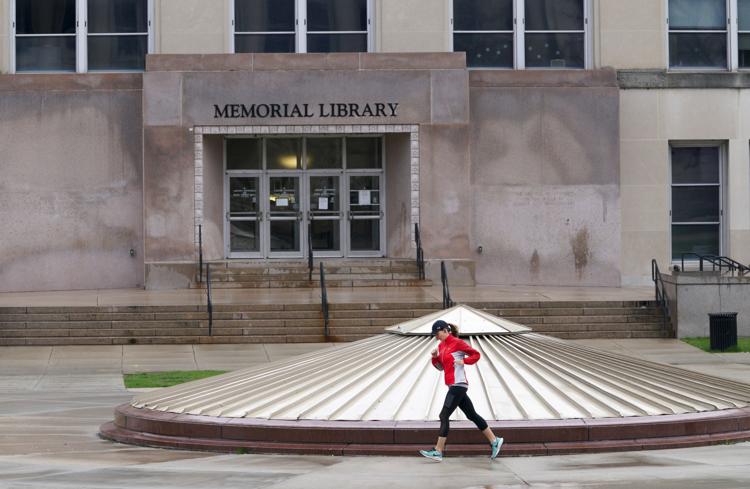 Stay safe, Badgers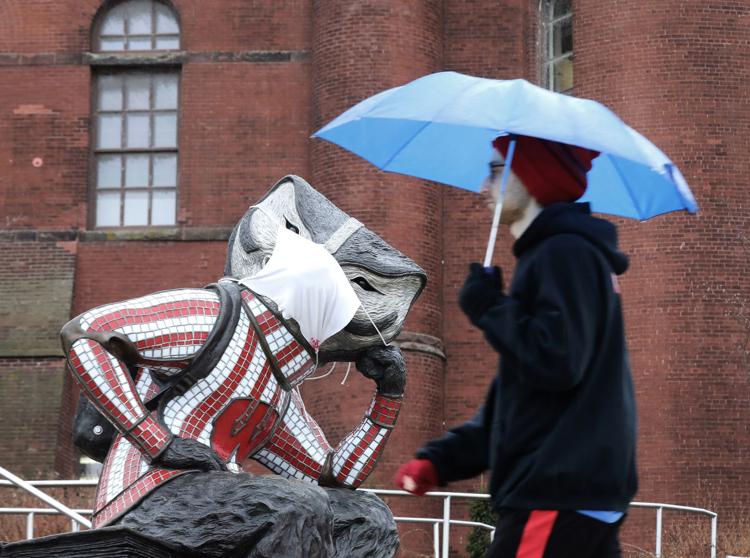 Celebrating 103 - From a distance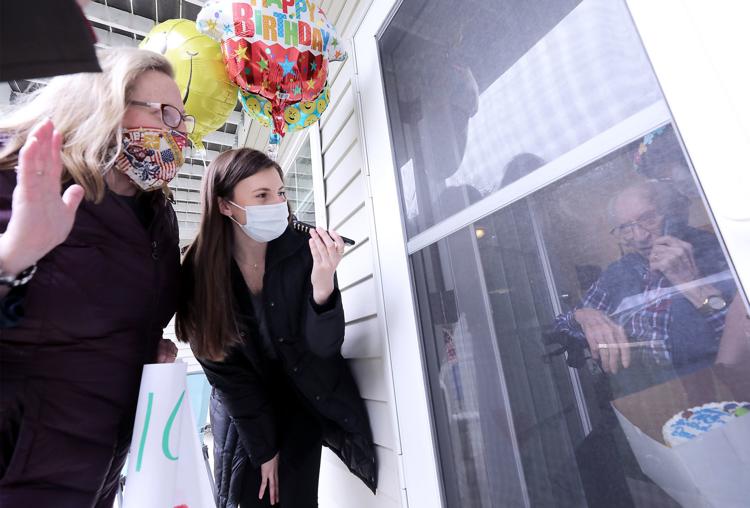 COVID-19 protest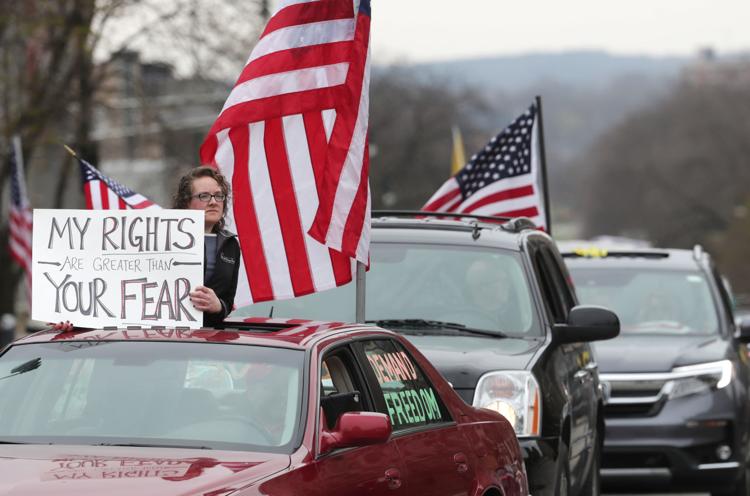 COVID-19 candle installation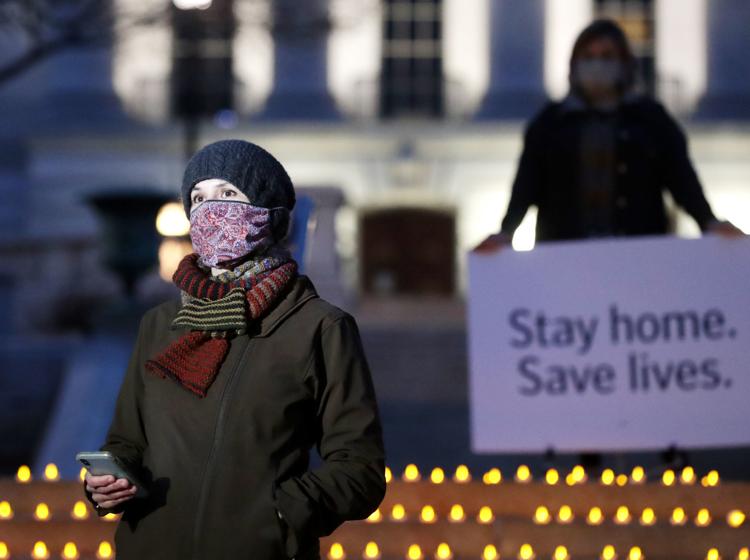 COVID-19 candle installation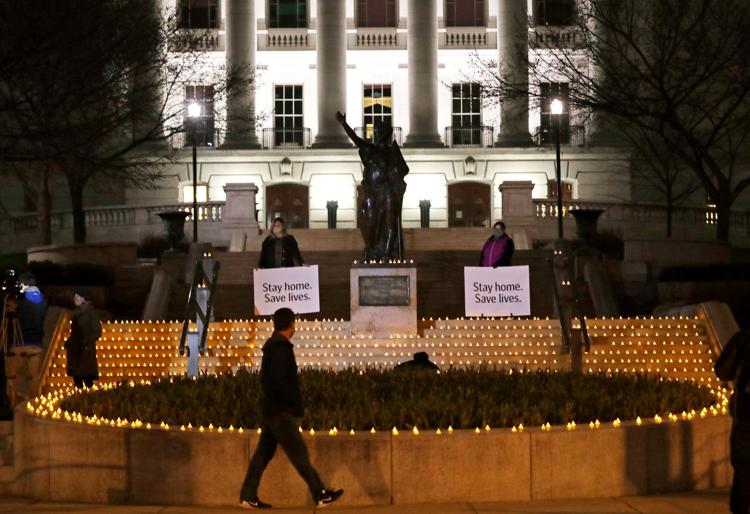 A fishing opener amid COVID-19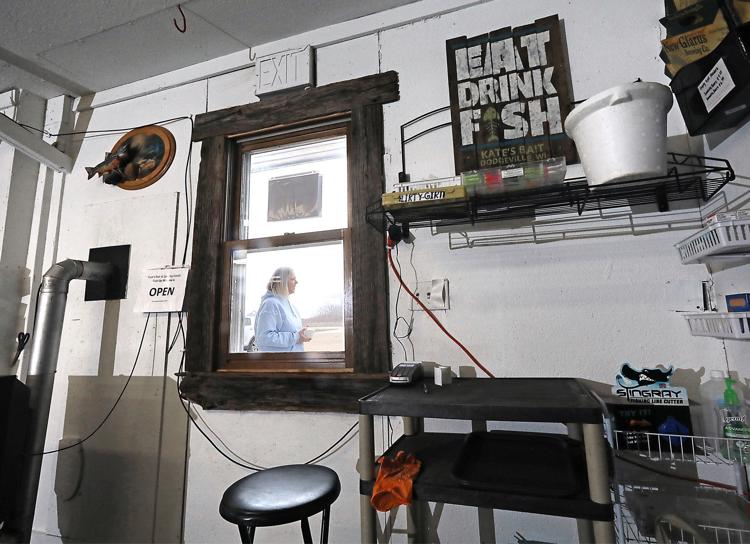 COVID-19 UW-Madison students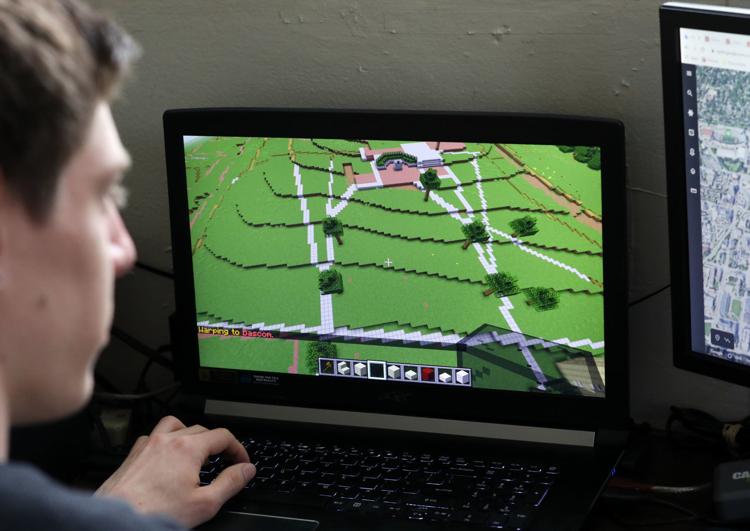 Covid Public Employees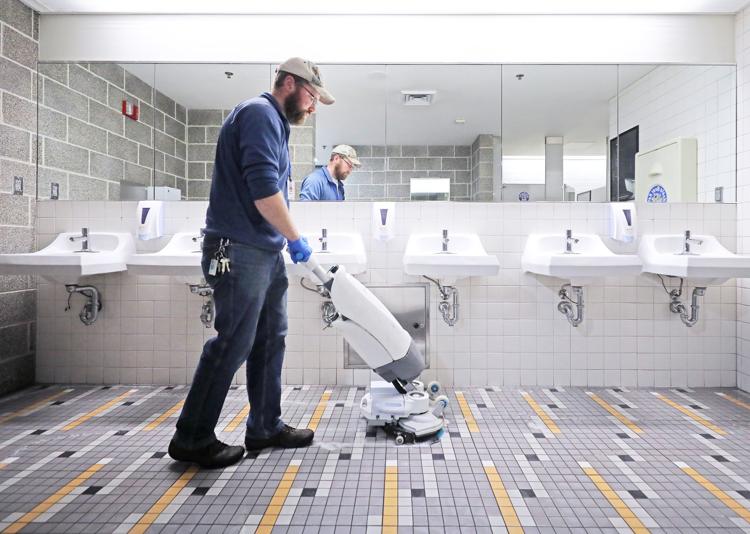 Act of Appreciation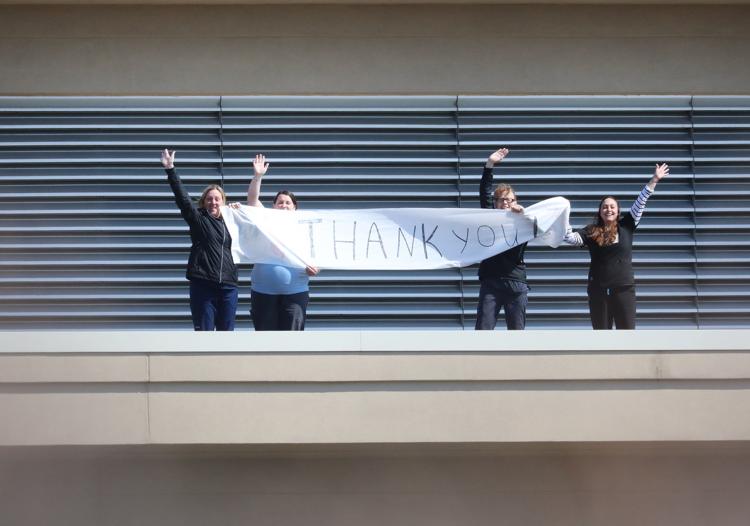 Brazelton with video screen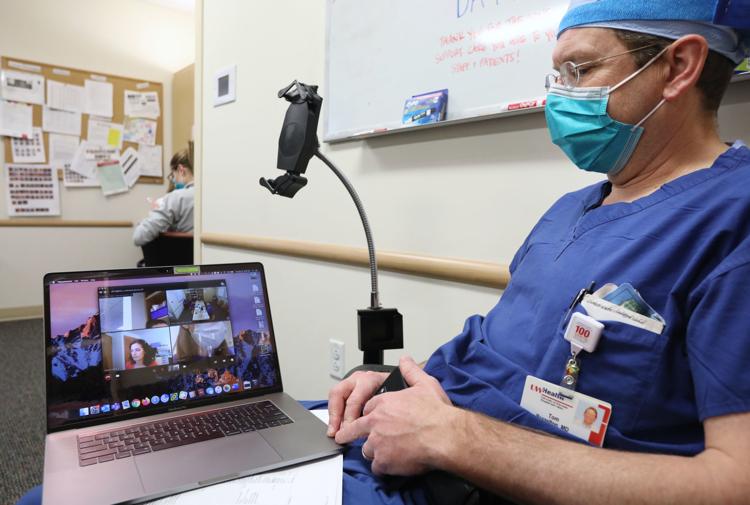 Saris stays busy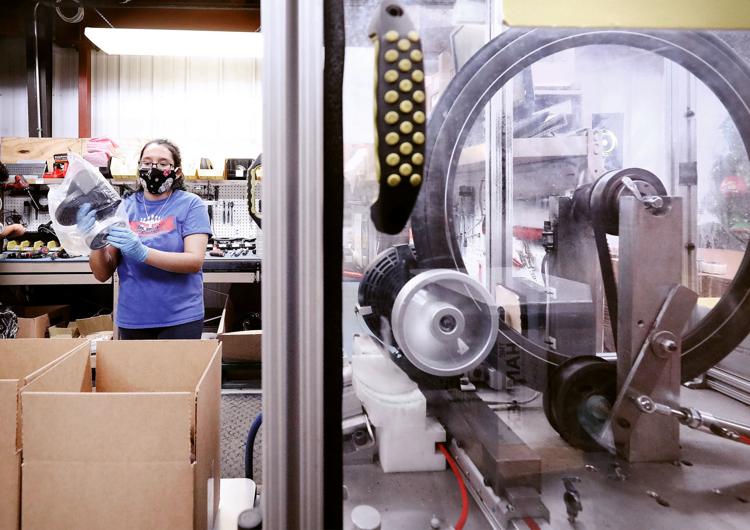 Absentee ballots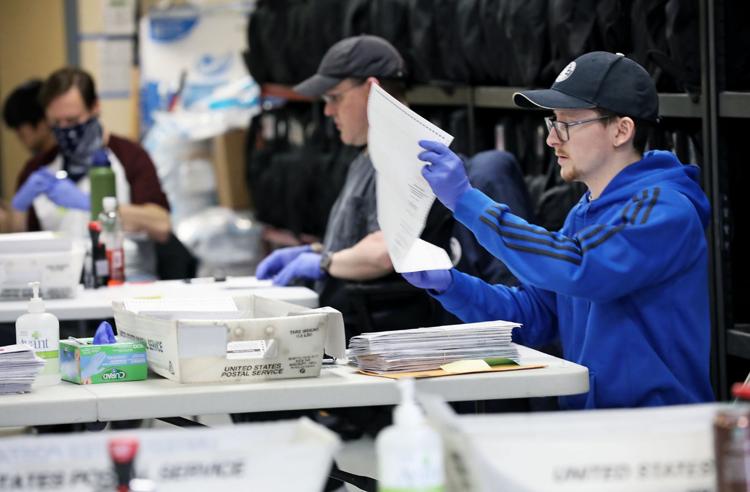 UW Covid Testing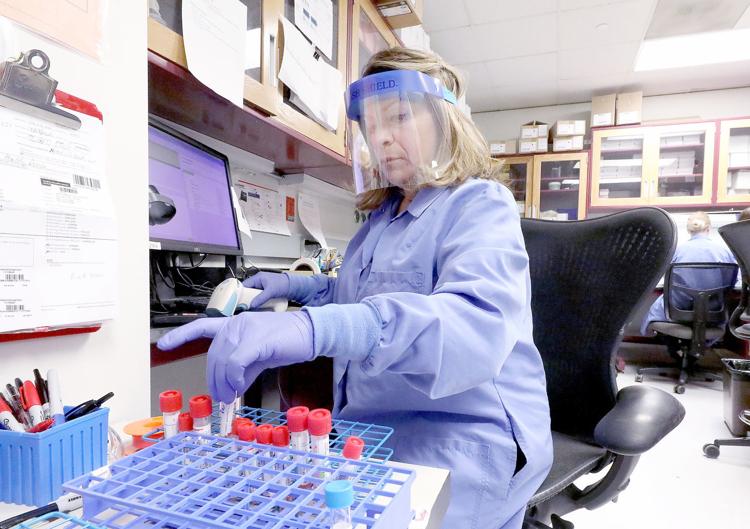 Covid State Parks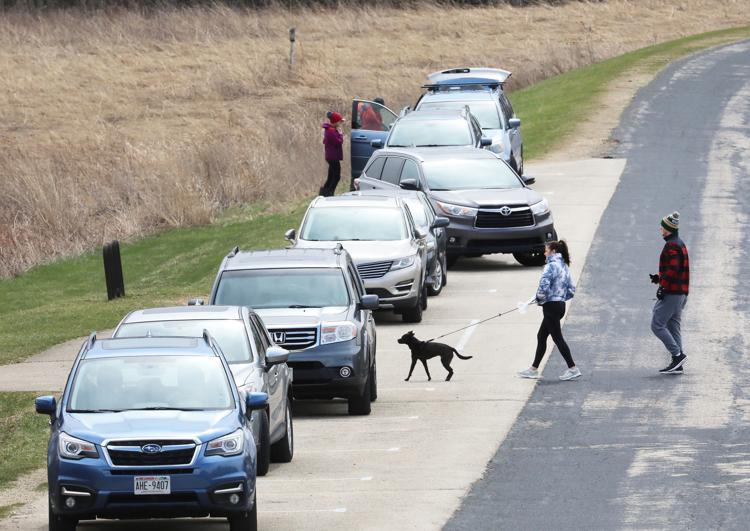 Easter baskets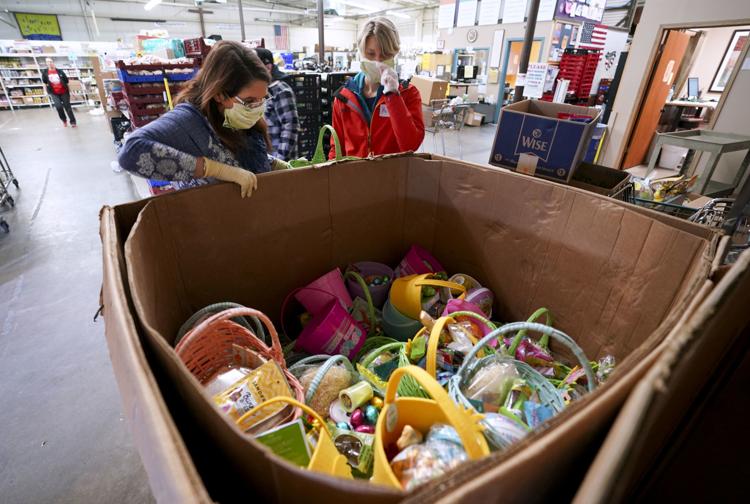 As social distancing progressed into an official order to stay in our homes, Madison has started to look more like an empty shell rather than …
Election Day with COVID-19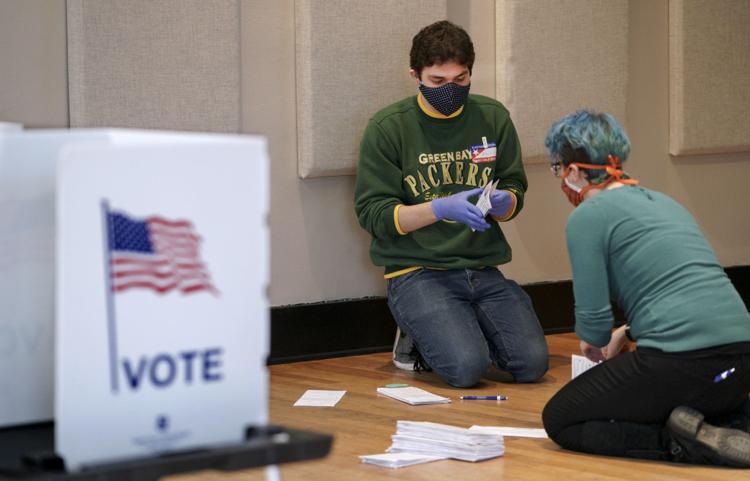 COVID-19 Journaling Project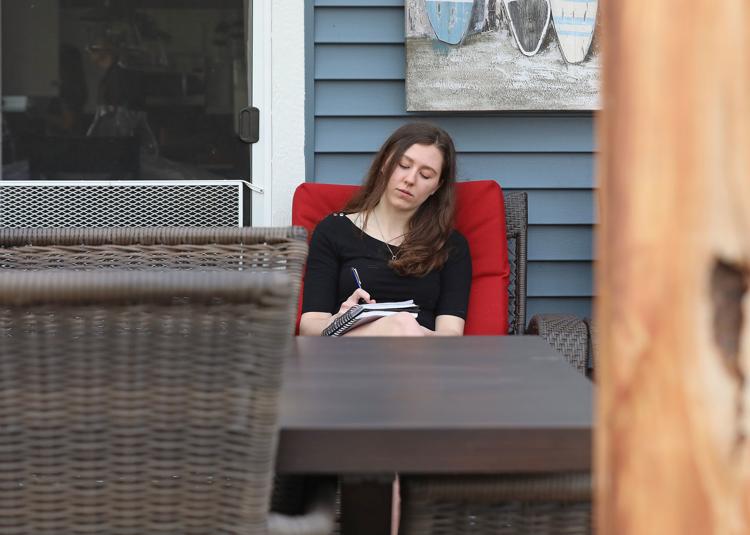 Election Day protest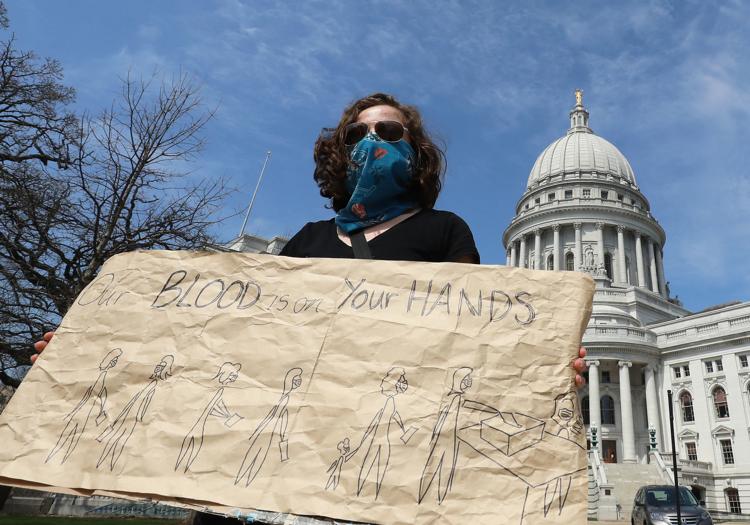 Election Day with COVID-19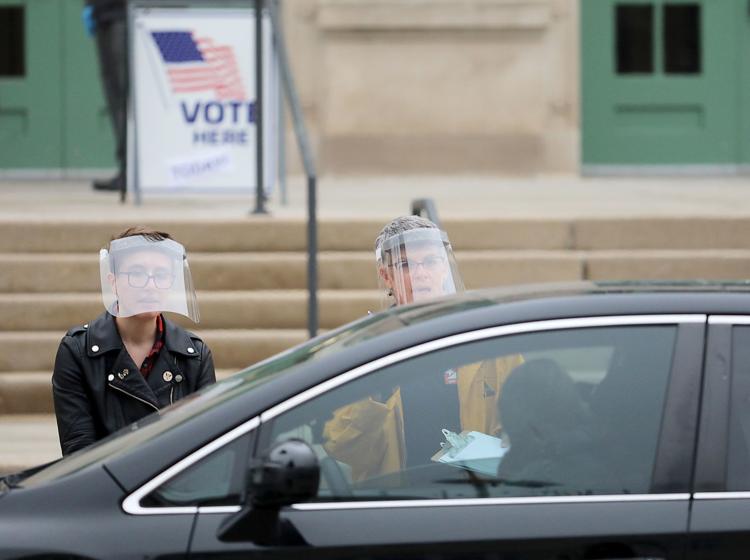 Honoring Essential Workers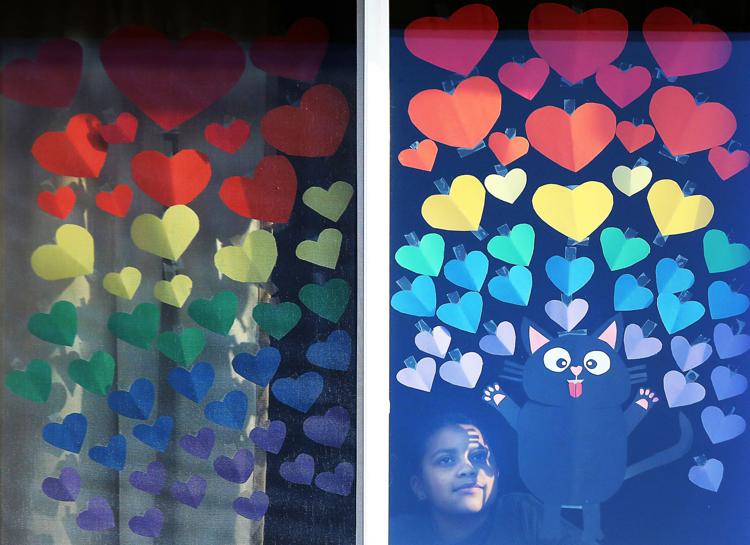 Metro Transit Butler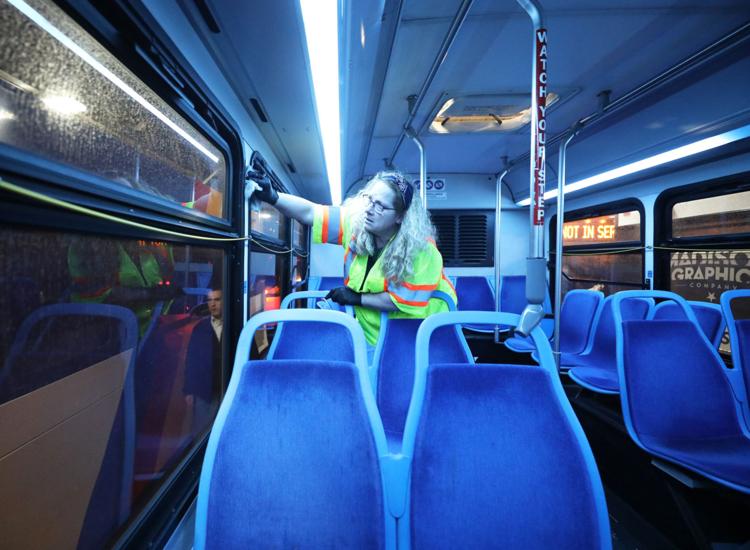 Election set for Tuesday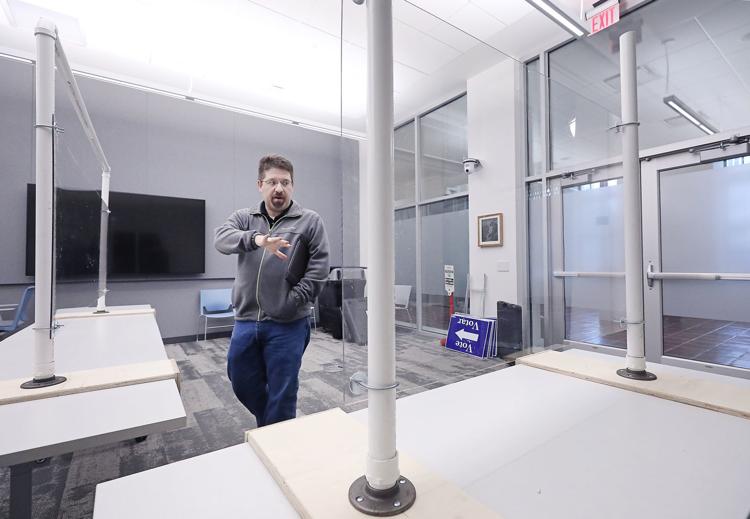 Robots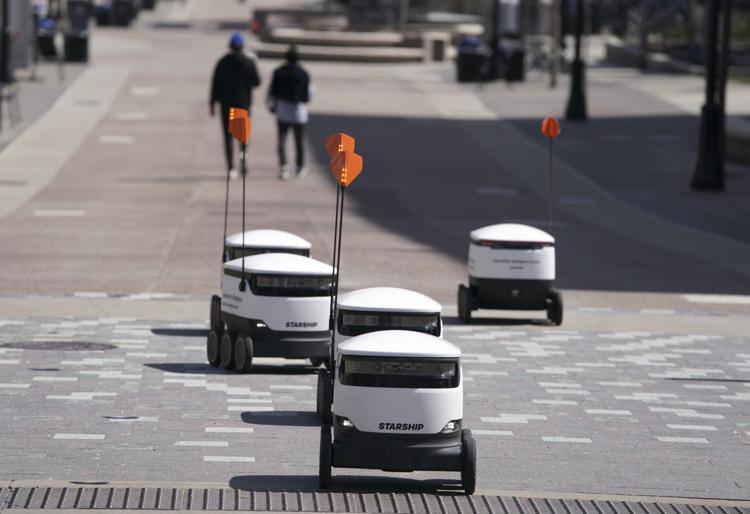 Nolan family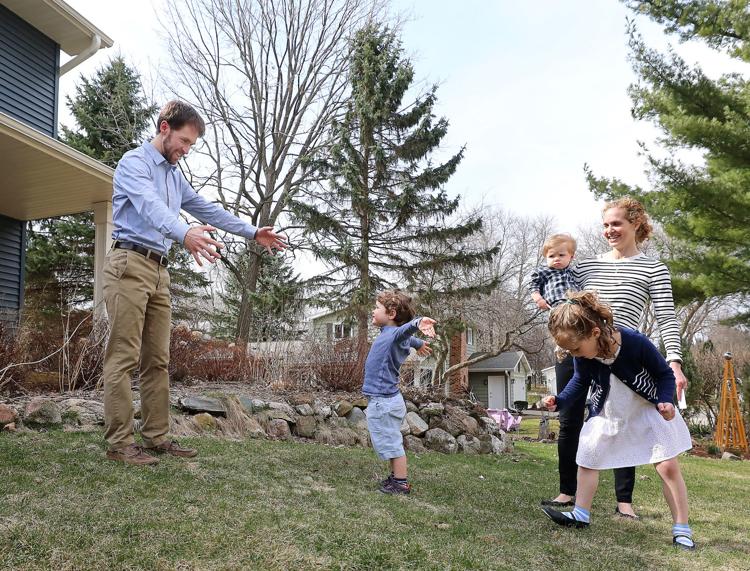 Stressed over closure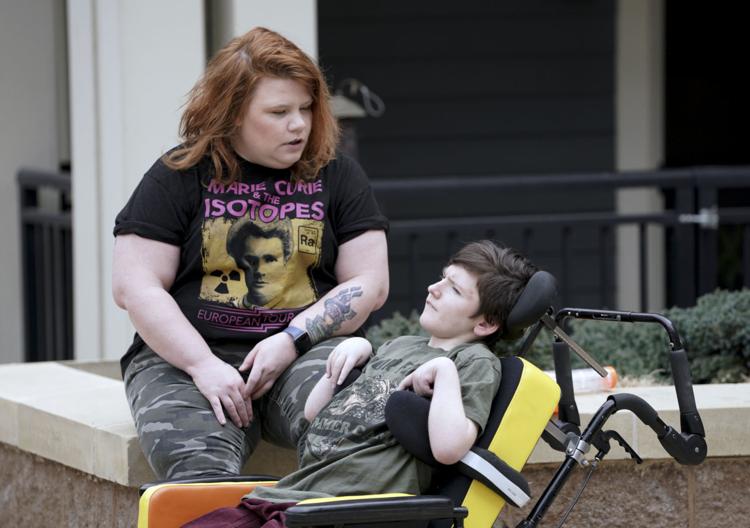 Amy Shircel, former COVID-19 patient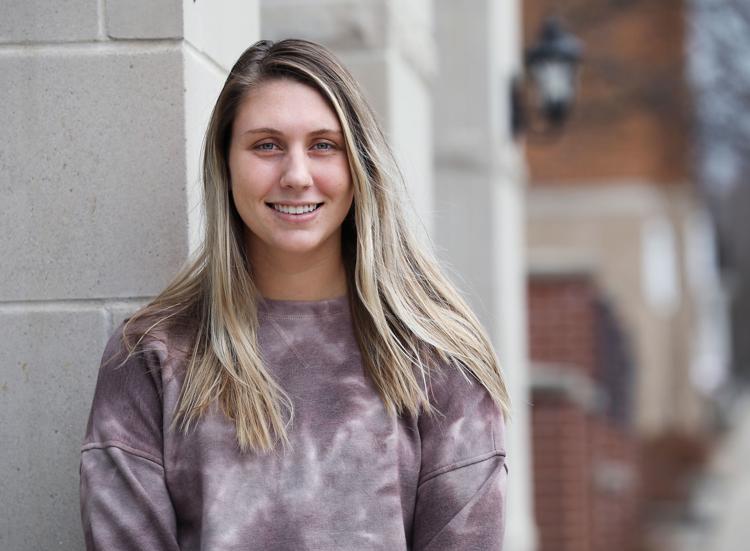 COVID-19 retail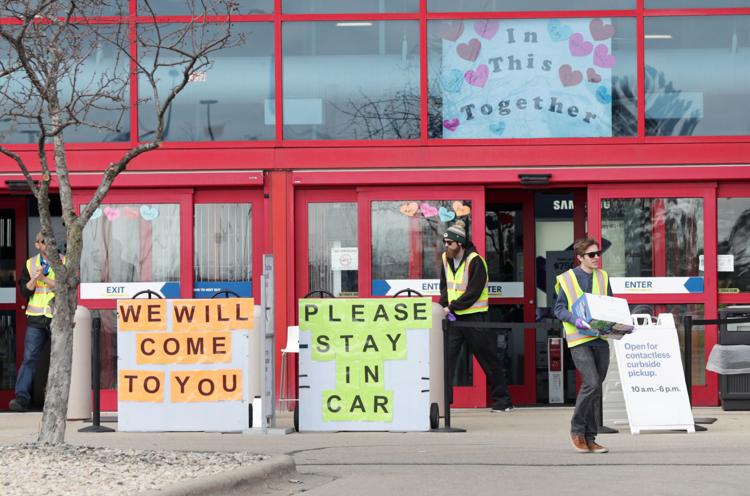 Playground closed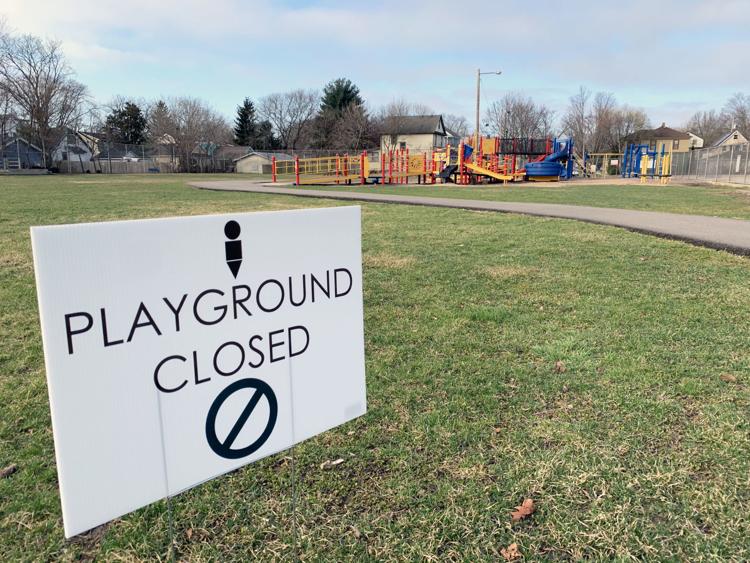 Little Library closed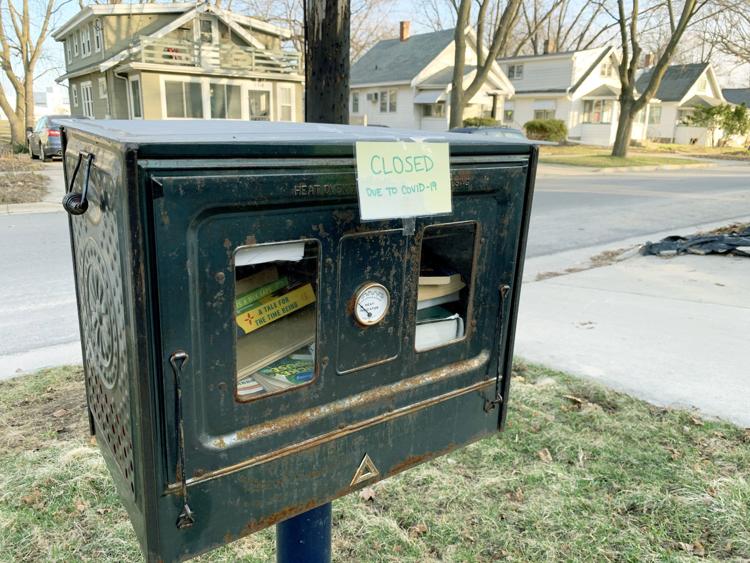 Entryway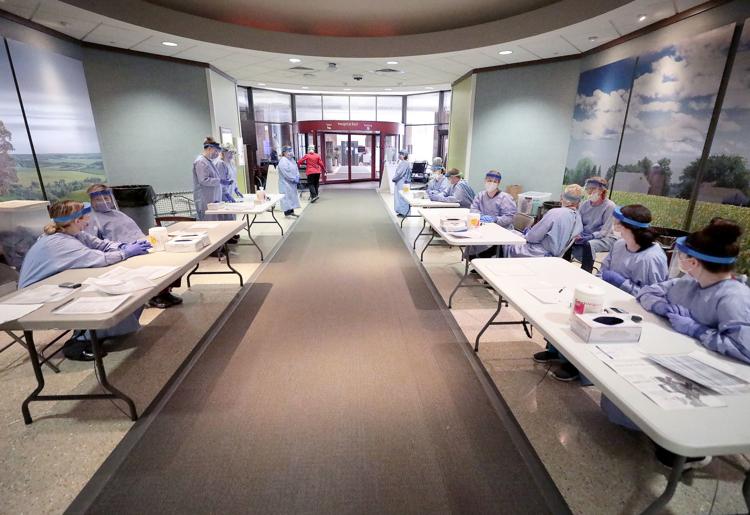 Face shields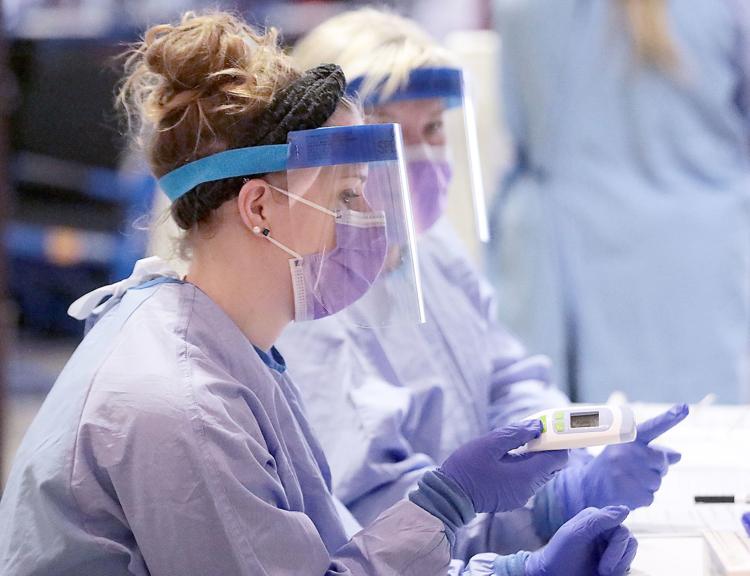 Carwash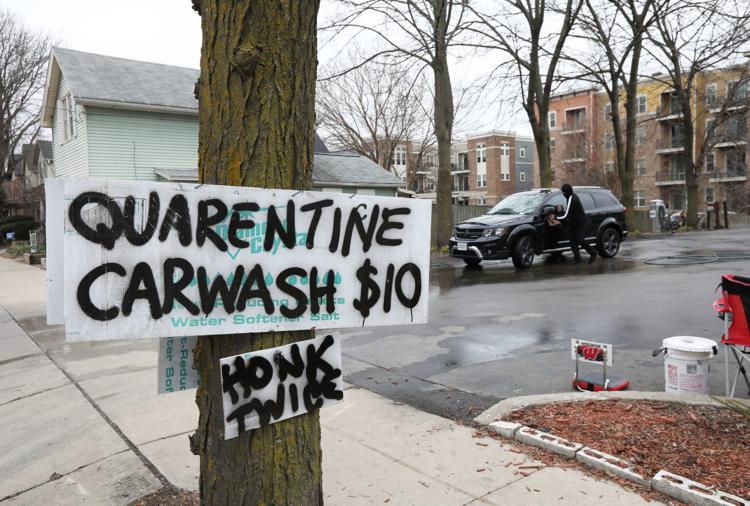 Rent strike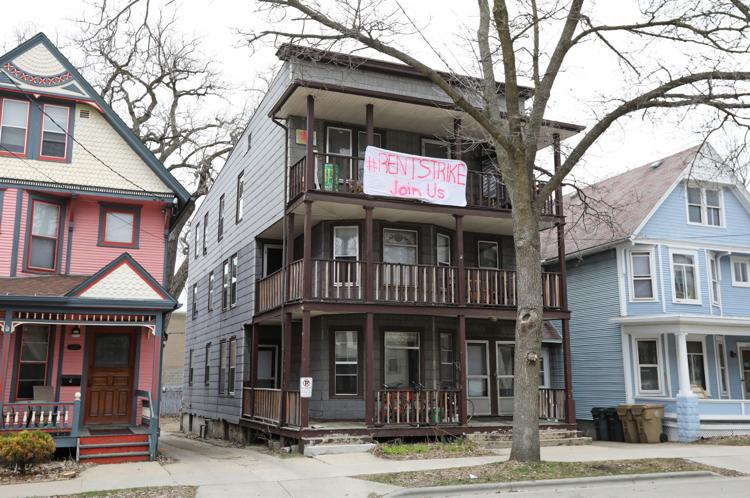 Election COVID-19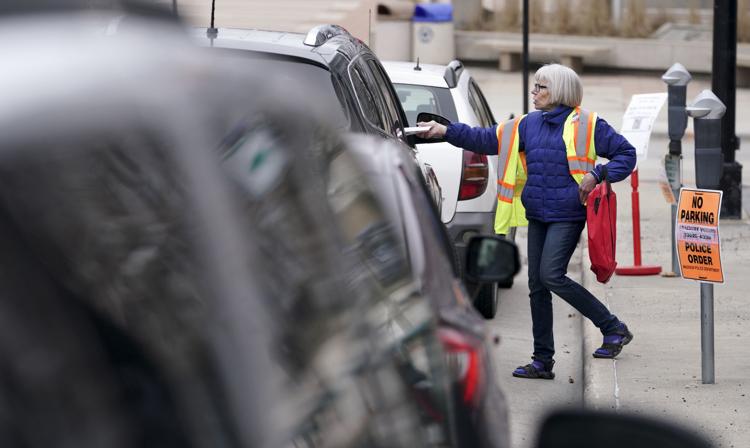 Precious Cargo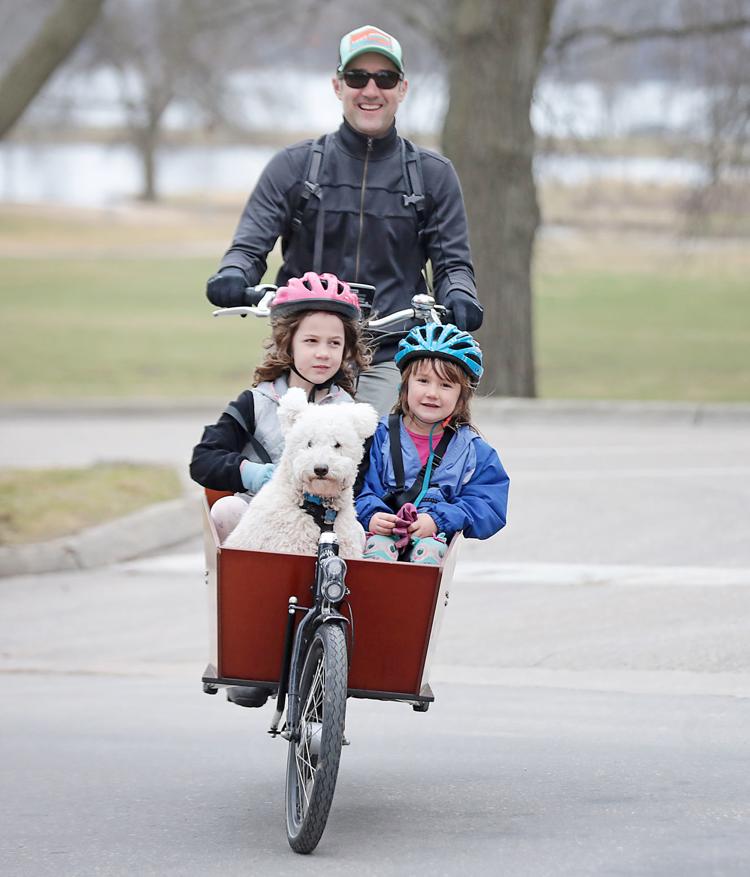 Chad Backes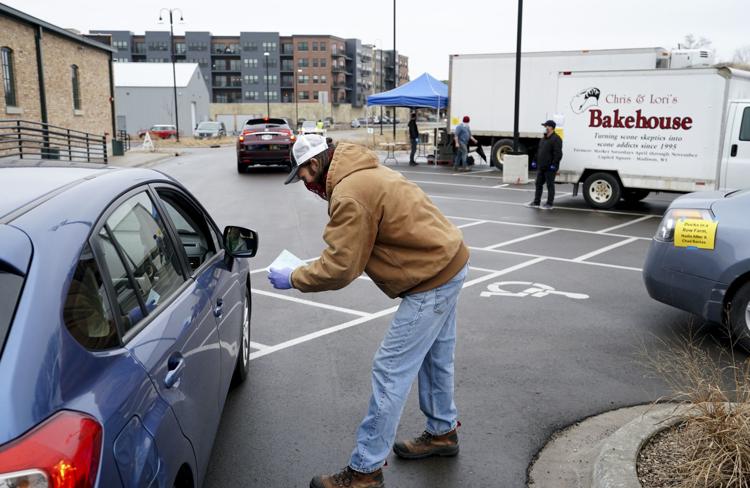 Lori and Chris Robson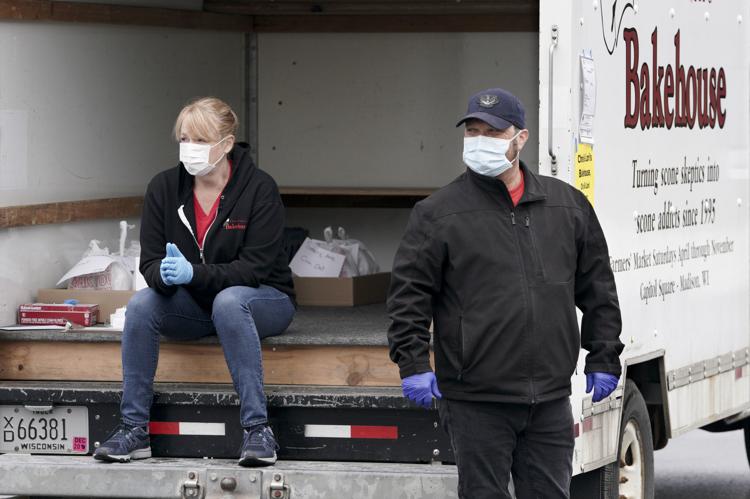 Tourism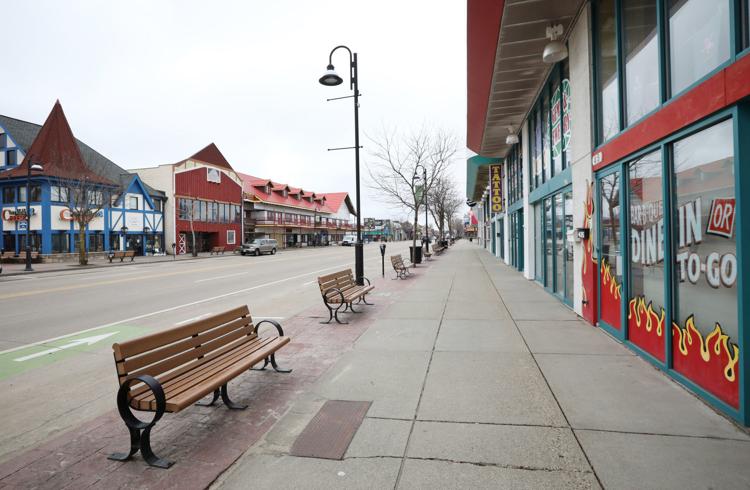 Tourism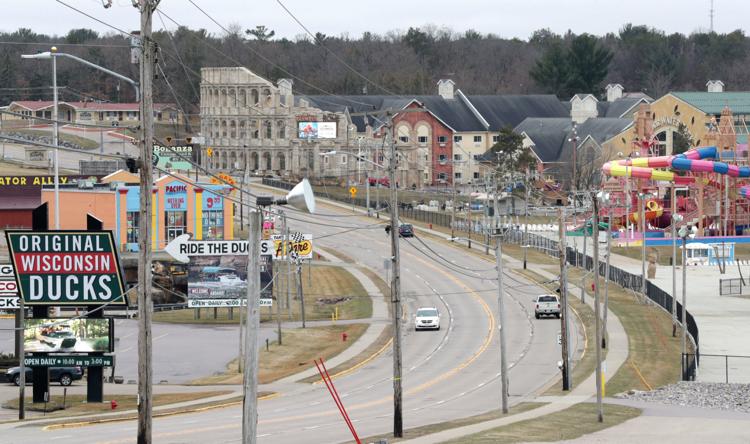 City Church live stream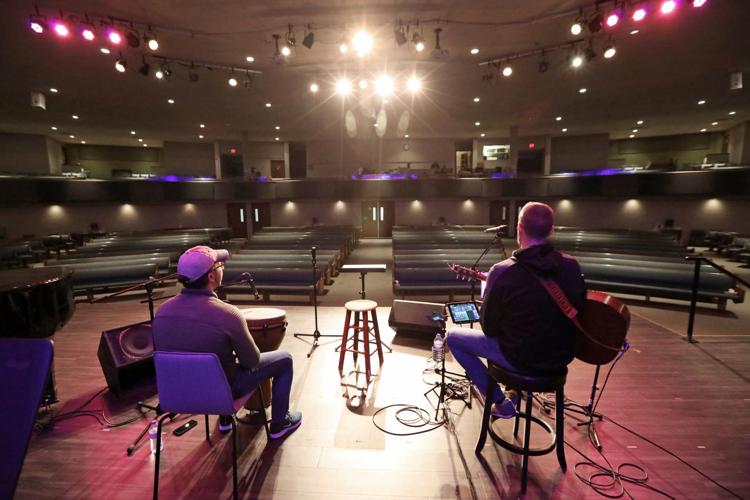 Covid Funerals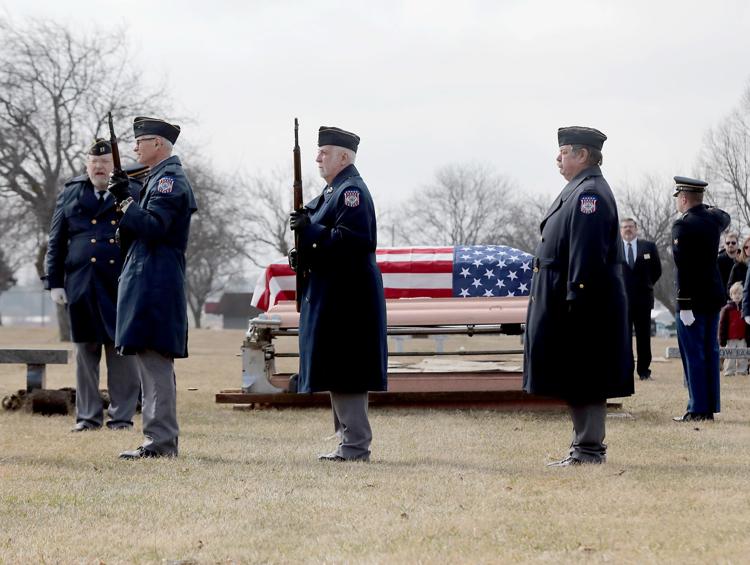 Covid Funerals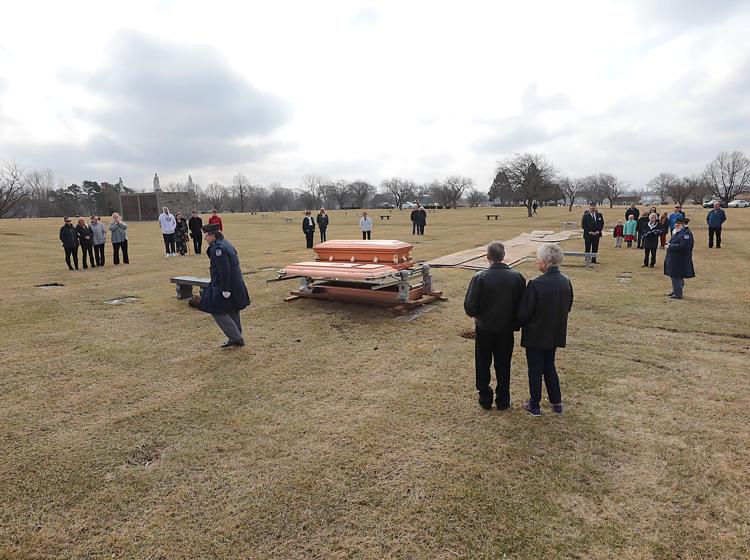 COVID-19 Sewn Masks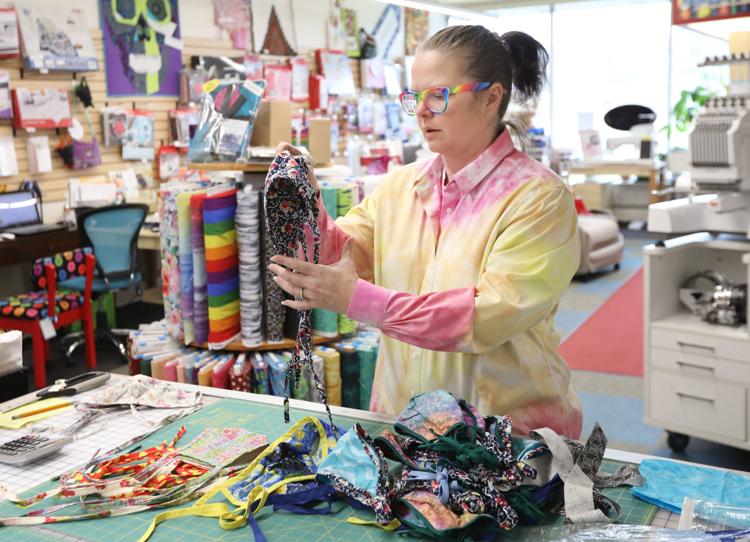 Traffic changes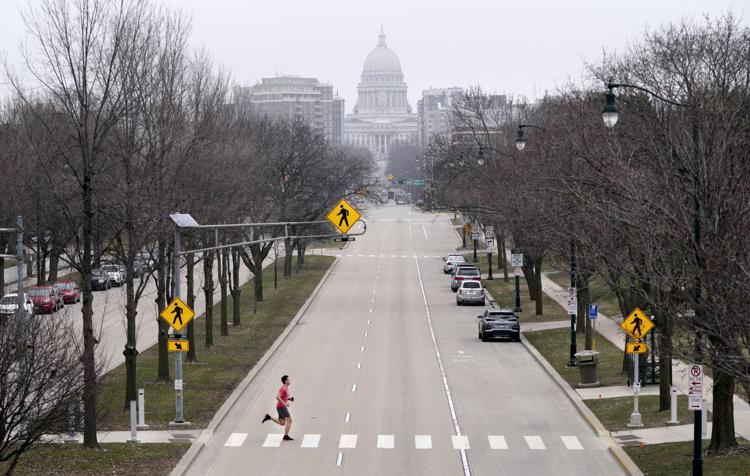 John Hicks getting a meal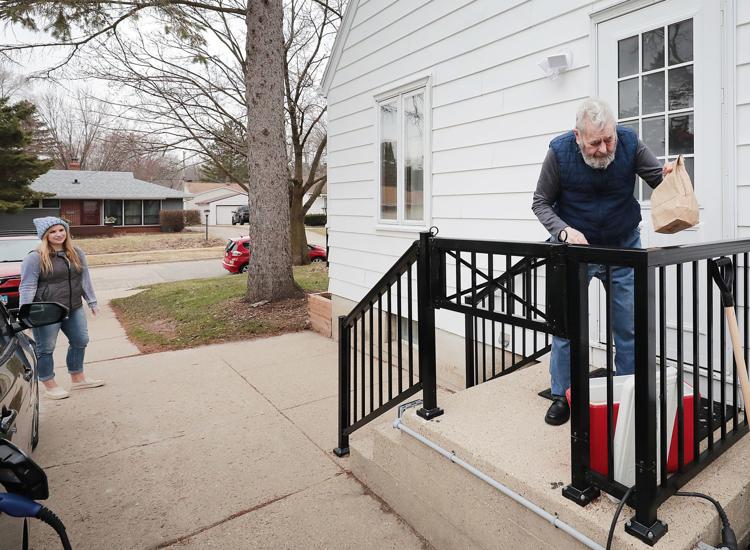 Rachel putting food in cooler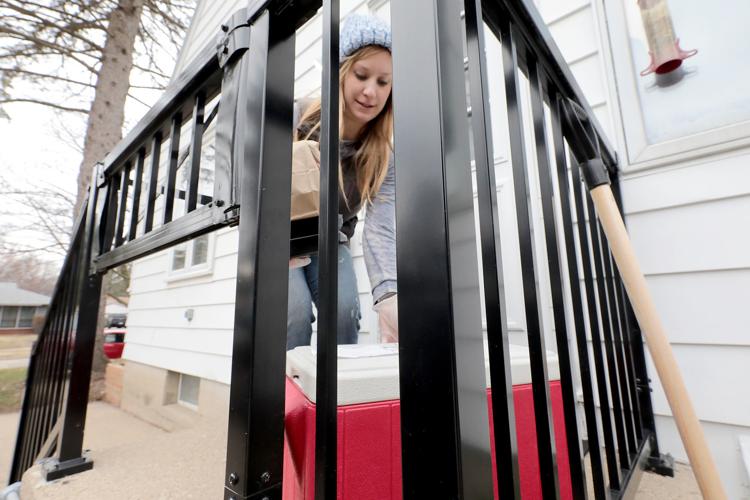 Mock Senate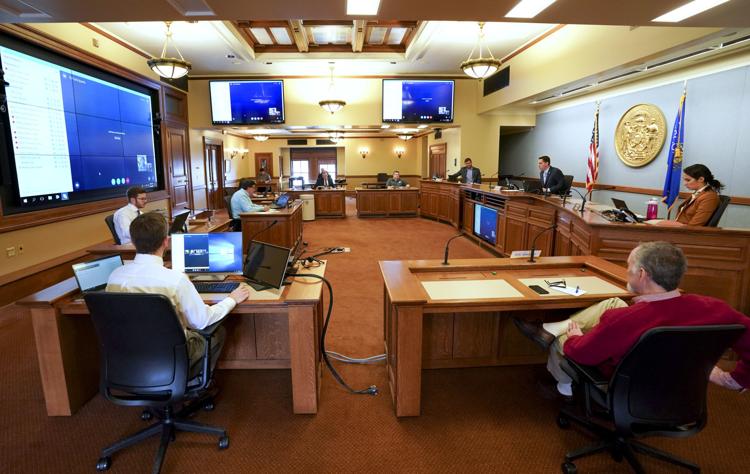 COVID-19 Ventilators 1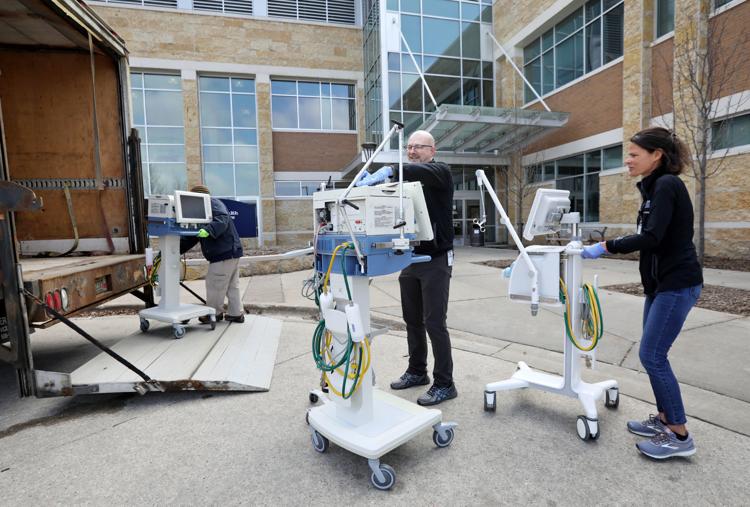 Covid Golf Courses 1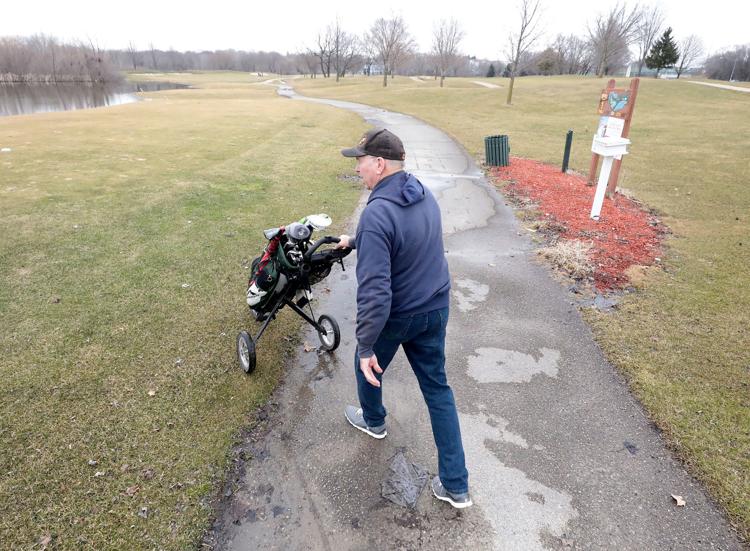 Tony Evers to order nonessential businesses to close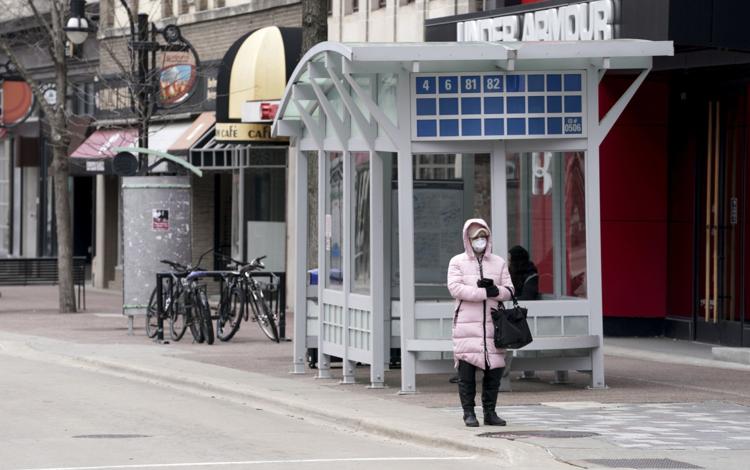 Tony Evers to order businesses to shut down to battle COVID-19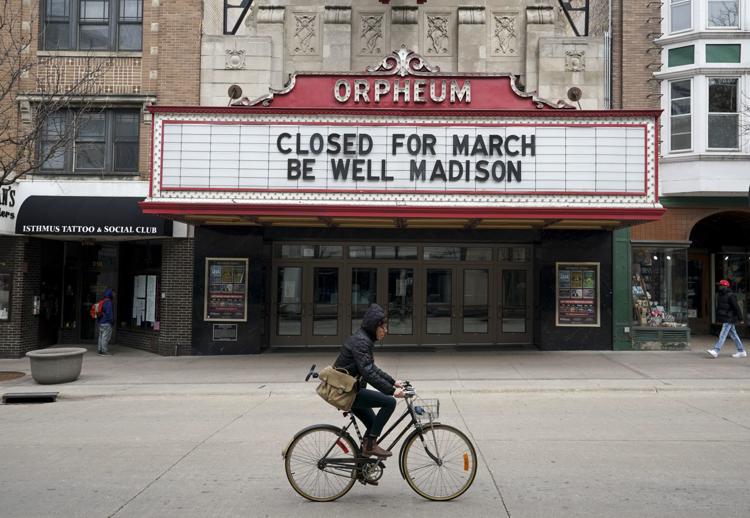 COVID-19-Bars and Restaurants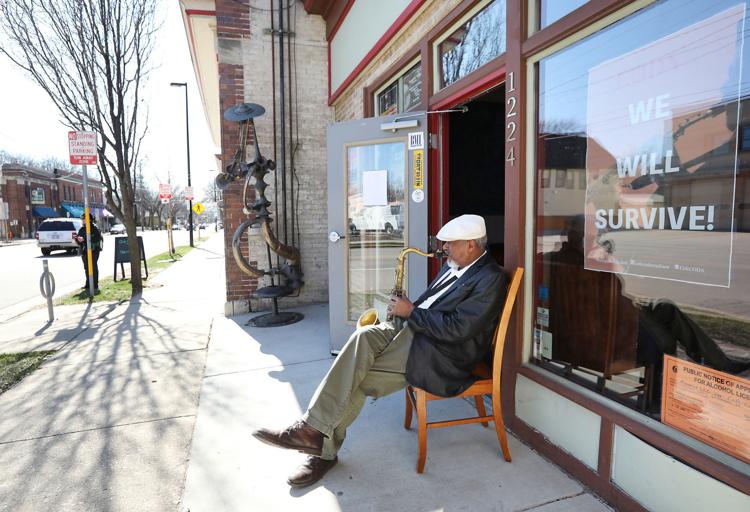 COVID-19 UW Virtual Match Day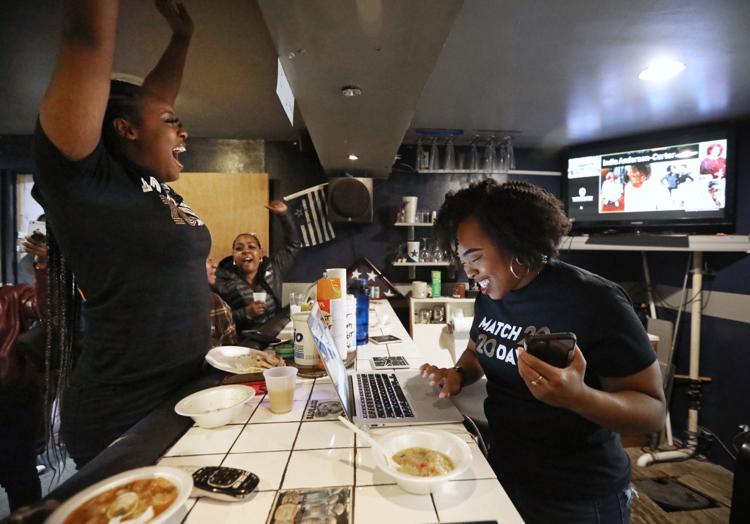 Covid State Street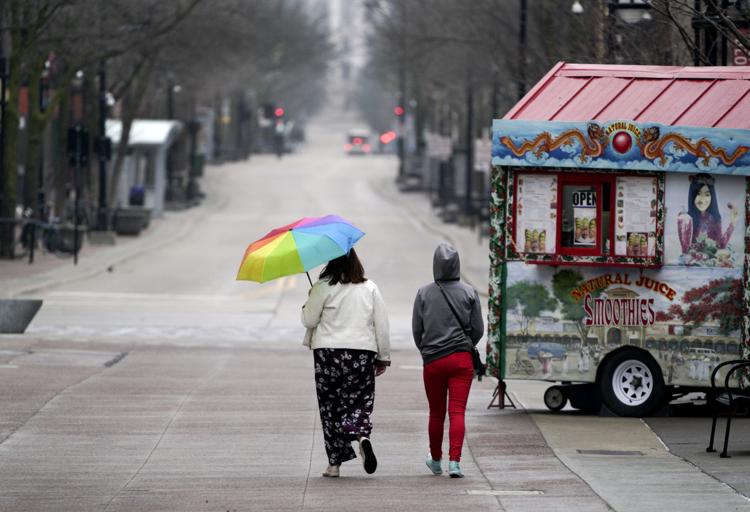 COVID-19 daycare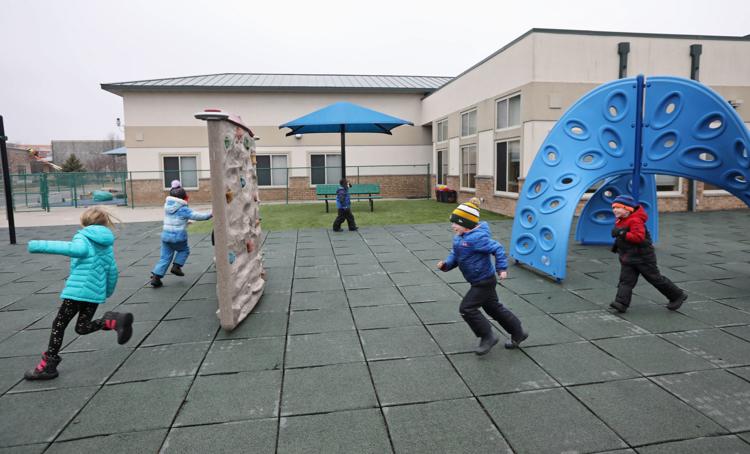 COVID-19 daycare
Barber Sherman Plaza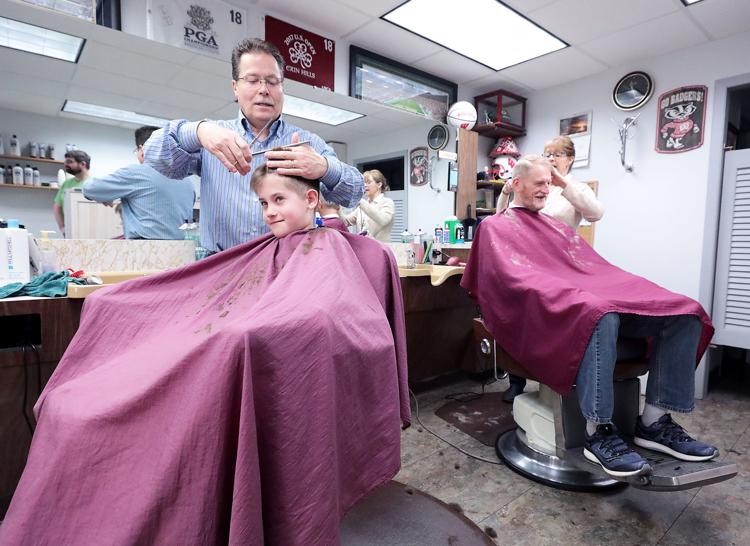 COVID-19 schools
COVID-19 schools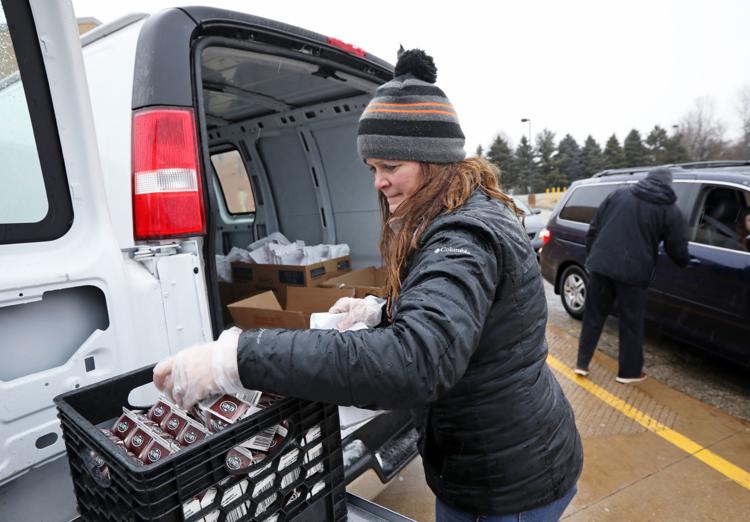 UW Moving to Online Only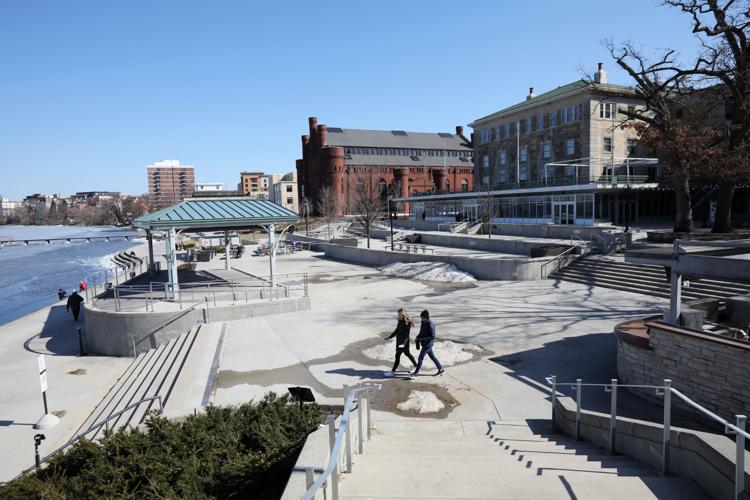 UW Moving to Online Only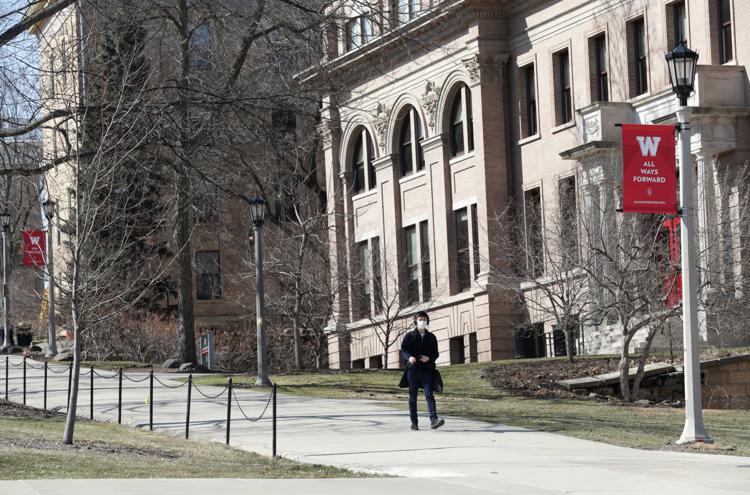 Covid Outdoors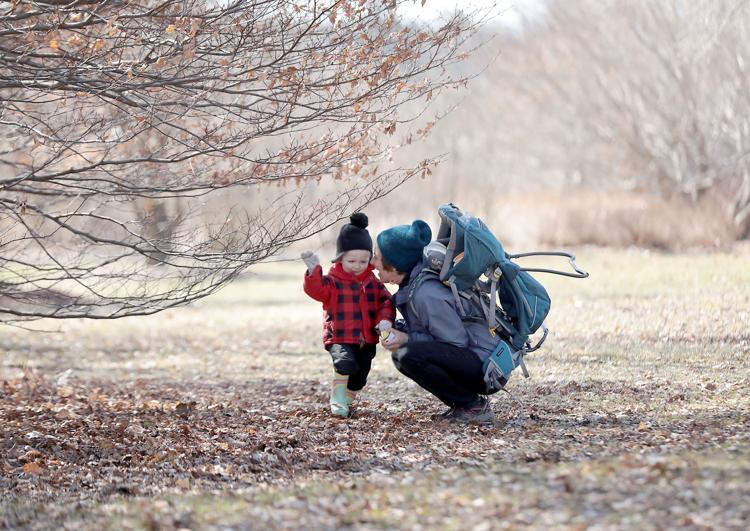 Covid Outdoors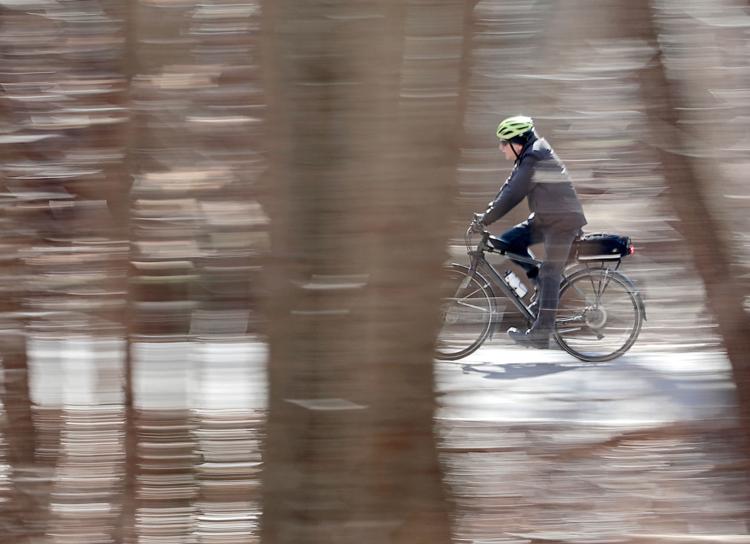 Stocking bags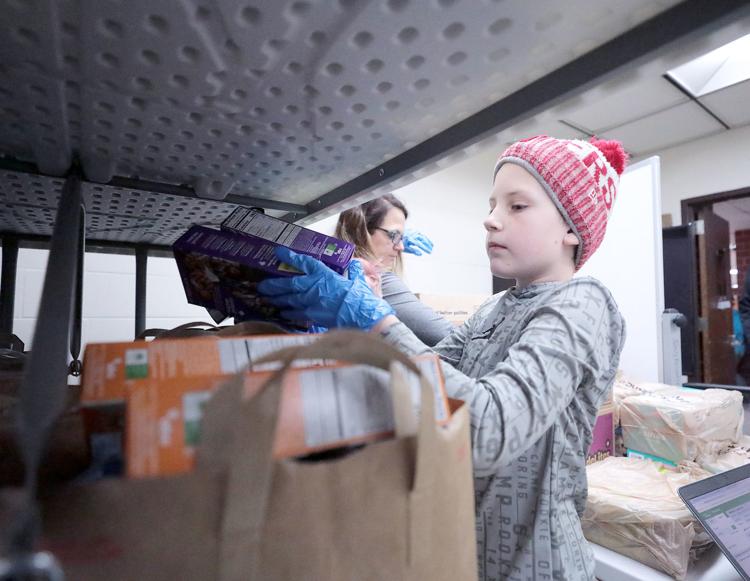 Madison school meals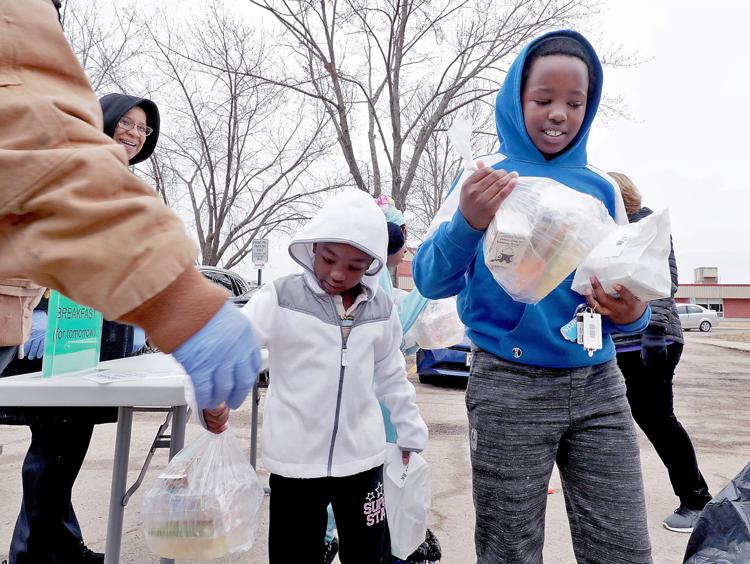 Hawk's Bar & Grill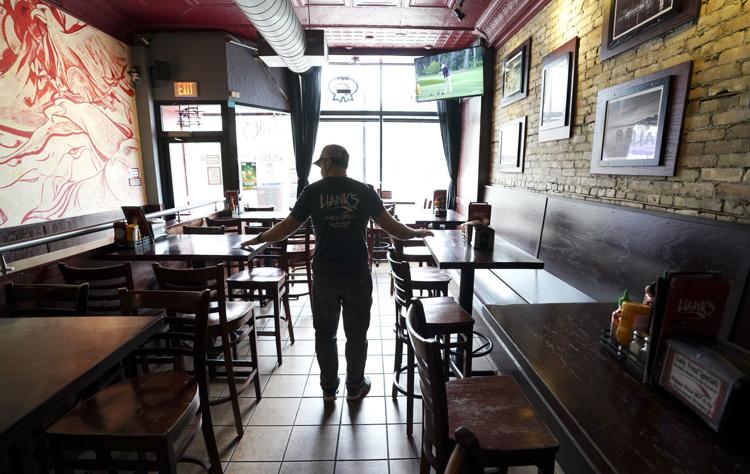 State Street -- Coronavirus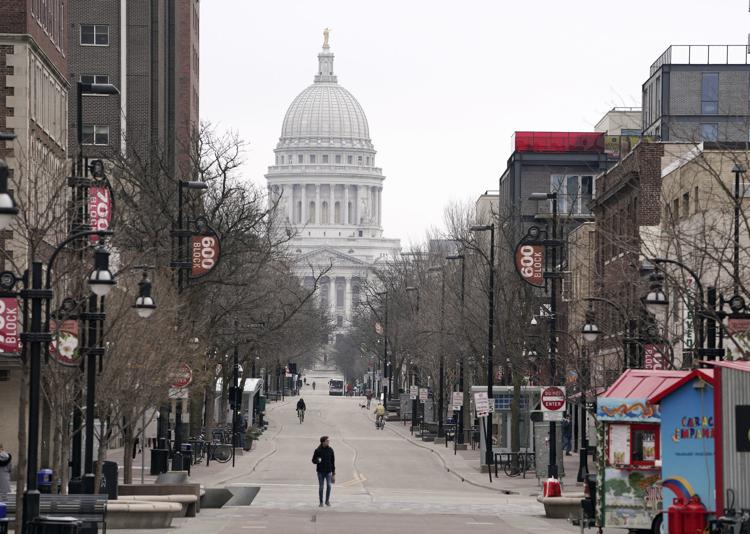 Speaking to changes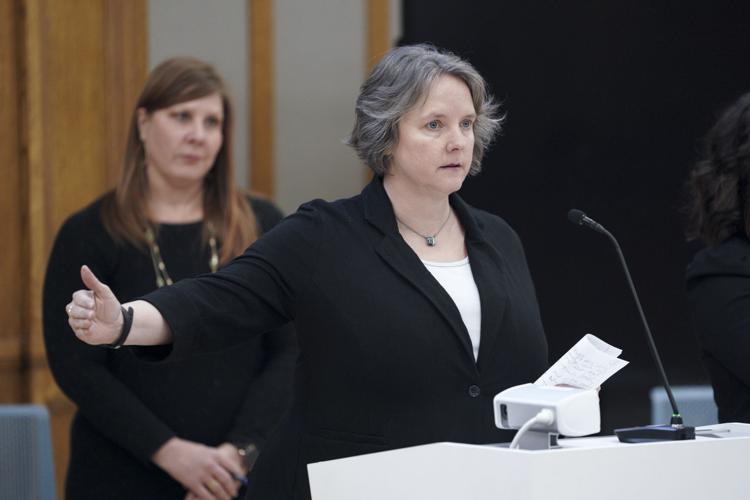 Jenifer Street Market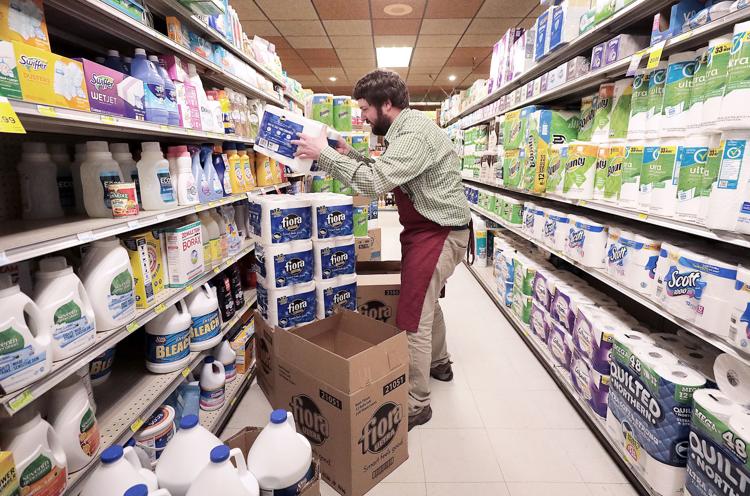 COVID-19 coronavirus UW-Madison campus dorm move-out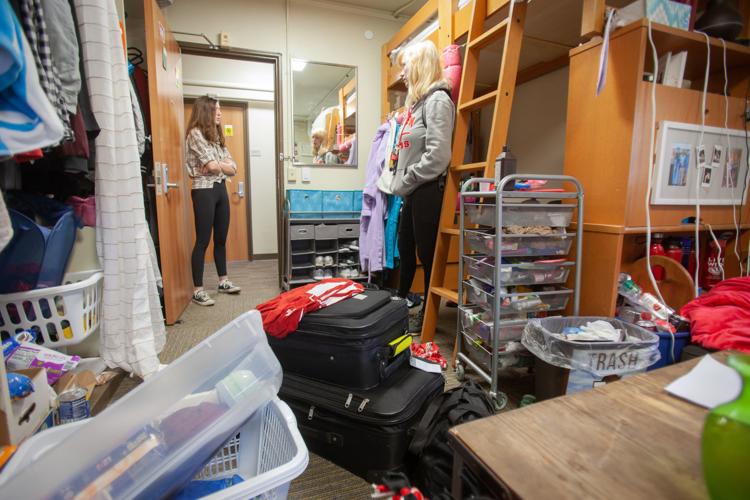 School closure news conference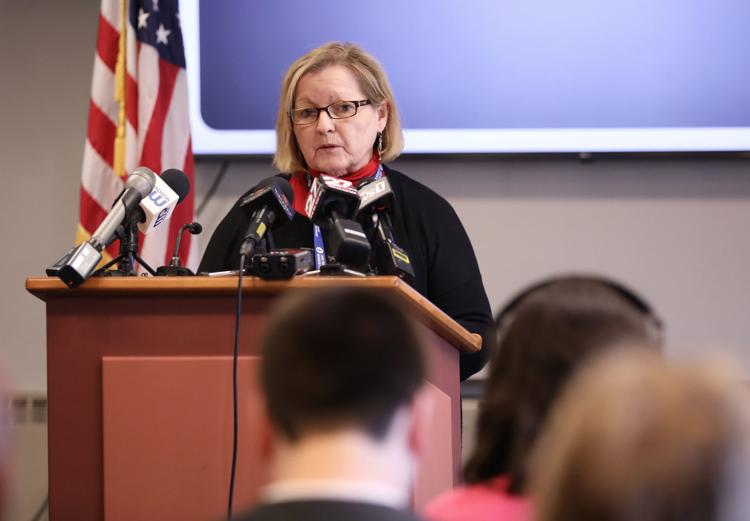 Coronavirus cleaning at UW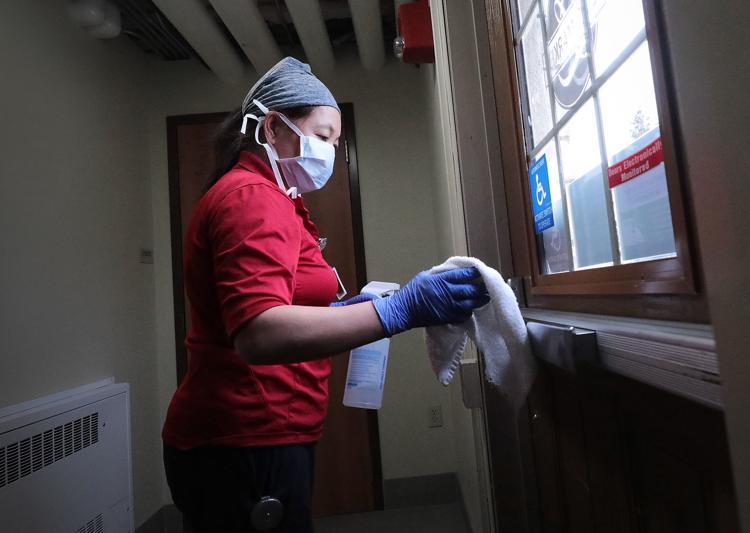 UW Spring Break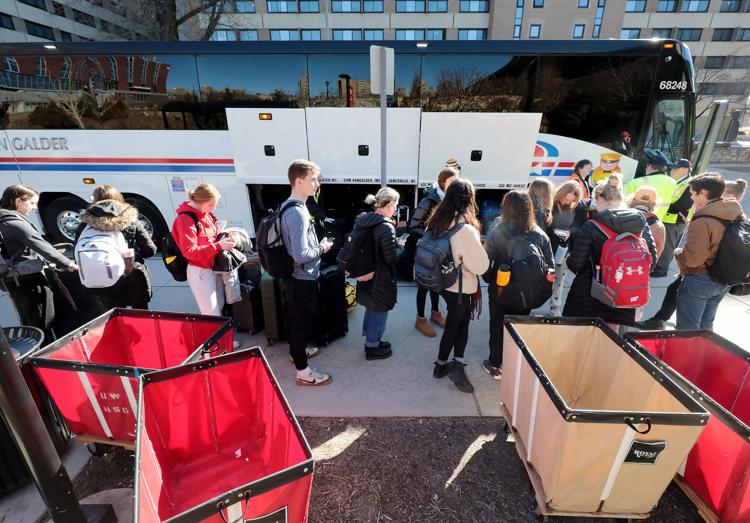 UW COVID-19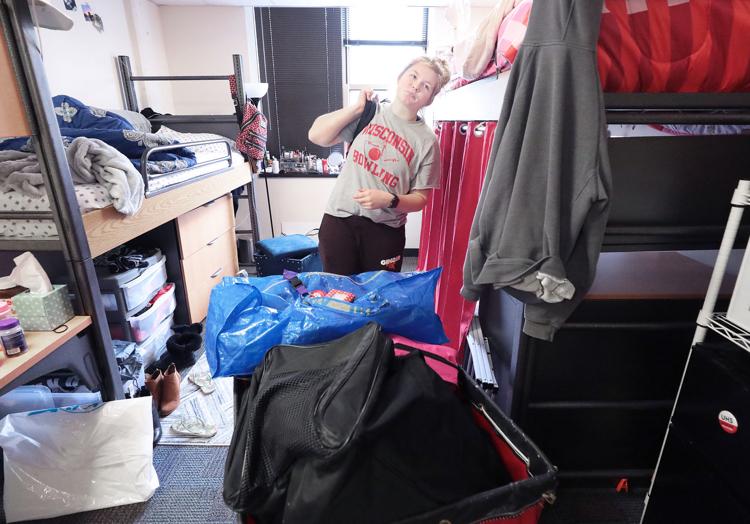 UW COVID-19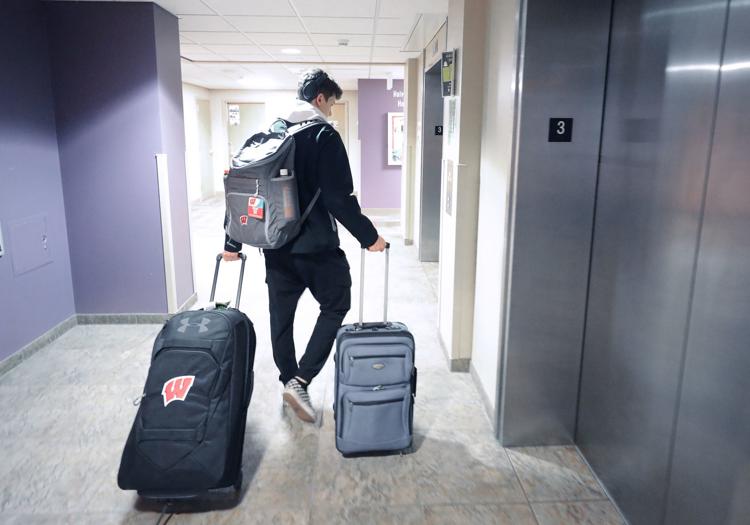 Evers news conference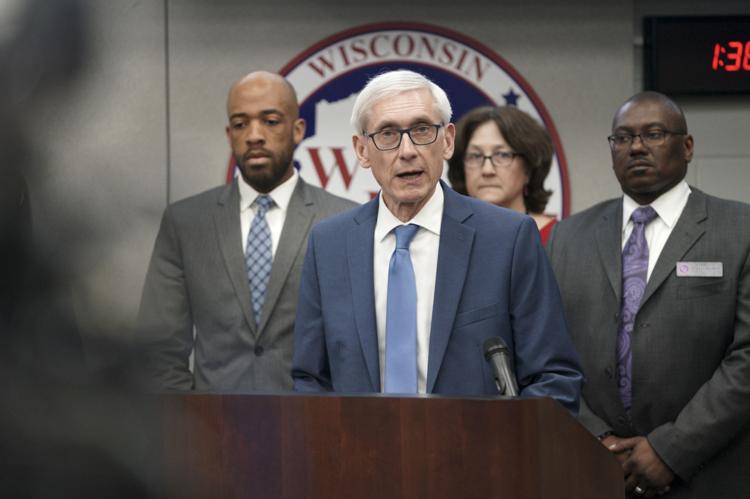 UW Covid-19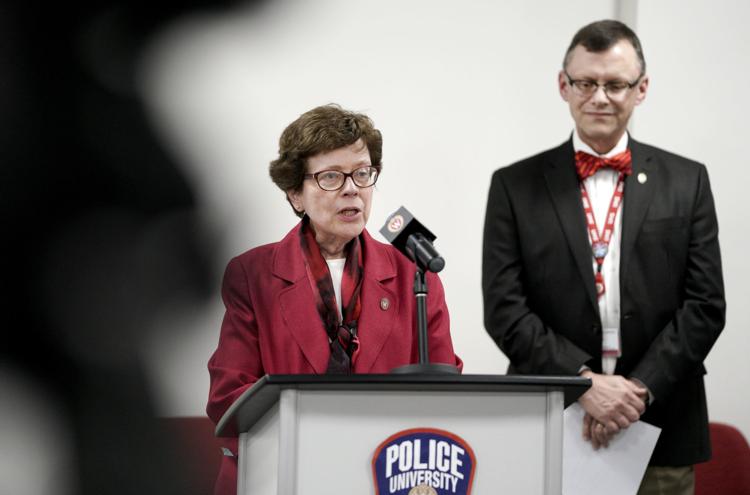 COVID-19 News conference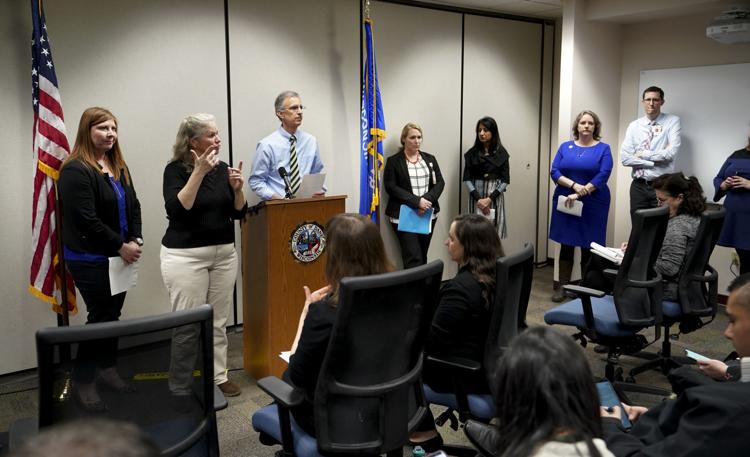 Safdar, Rhodes-Conway and Parisi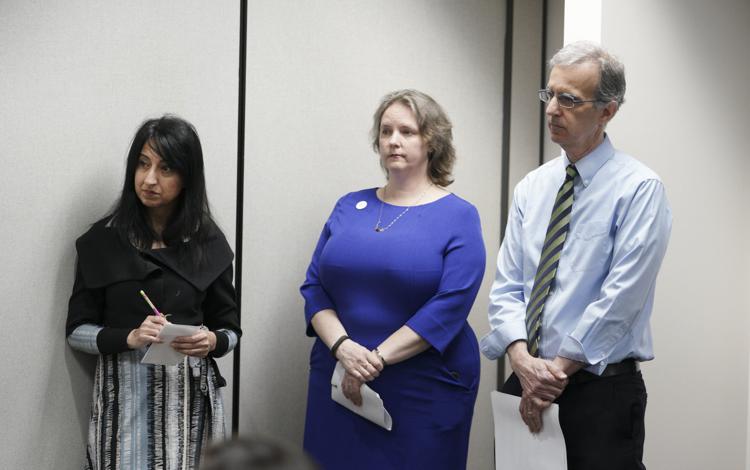 Concerned about COVID-19?
Sign up now to get the most recent coronavirus headlines and other important local and national news sent to your email inbox daily.