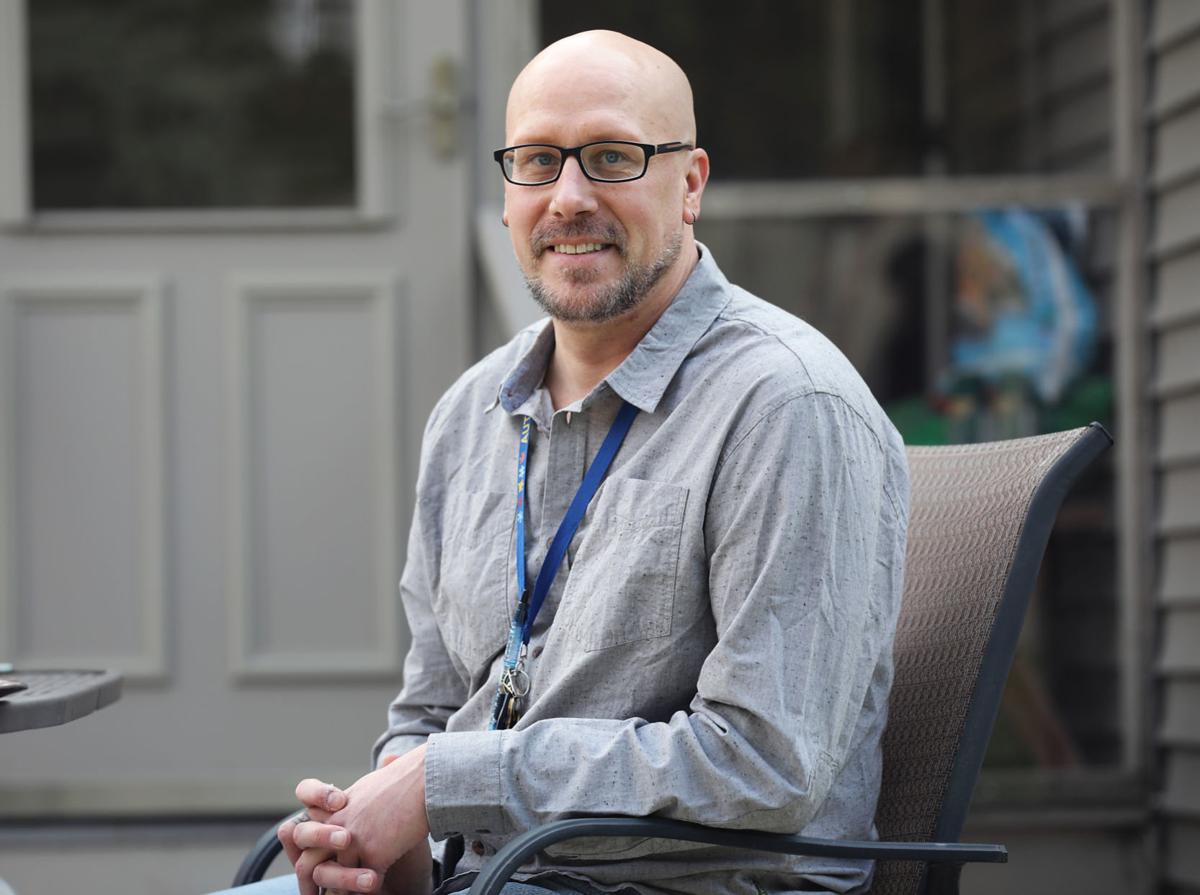 Editor's note: As the number of coronavirus infections — and COVID-19 deaths — rise, there are some people for whom "safer at home" is not an option.
From certified nursing assistants and grocery store stockers to bus drivers and those who work with the disabled, they aren't the highest-paid of workers, but they are among the most crucial to keeping the rest of us fed, safe and mobile.
Today, the Wisconsin State Journal is launching an occasional series featuring people doing jobs deemed "essential" in the coronavirus era.
---
One of the tasks keeping Ace Guenther out in the community probably wouldn't seem all that essential to the public health officials telling us to limit our travel to only the most essential of excursions.
He's going on cigarette runs — and not even for himself.
As a group home manager with Goodwill of South Central Wisconsin, Guenther oversees the welfare of adults with mental health problems, histories of homelessness or both, and they're populations that are far more likely to smoke.
To reduce the number of people in the group home going out into the community and potentially exposing themselves to the coronavirus, Guenther has offered to make the purchases for them and get repaid later.
In the absence of the COVID-19 coronavirus pandemic, Guenther would be doing much more to help residents of the West Side Madison group home — one of three operated by Goodwill in the Madison area — reintegrate back into society.
Outings can include movies, a park, the UW-Madison Arboretum, the Warner Park community center or a heart-to-heart at a local coffee shop. Now it's games and puzzles, going on walks around the neighborhood, throwing a Frisbee in the backyard.
"Typically, what we want them to do is get back into society, to be comfortable being around people, to get their own place eventually," he said. "At this point, we are not able to do that so it's a little rough because we all are cooped up in the house. So there are some more struggles right now that we're going through because of that."
The "safer at home" dictate can wear on people without mental health challenges. Guenther said residents — currently seven men from their early 20s to their early 60s — adjusted well at first, but "the more time goes, it's getting tougher."
"Now you can see a bit of cabin fever setting in and some anxieties that are happening," he said. "I don't think they know the severity of it as much as the typical person might. They still are going out and we're having to bring them back in and say, 'hey, look. ...' So that's a daily struggle at this time."
Like many workplaces, Goodwill's group homes have implemented procedures to try to ensure staff and residents stay coronavirus-free — or detect it early if someone gets infected. Staff take their temperatures when they come in for their shifts. Everyone is required to monitor themselves for a list of symptoms.
Because of social distancing requirements, case managers aren't seeing residents in person, so there are limits to how much mental health support they can provide. And some of the residents who would be getting injections to treat mental illness are getting alternate treatments. Guenther worries that some of his residents might regress.
Guenther's been with Goodwill for a little more than two years. It's his first time working with adults. Prior to that he worked with children on the autism spectrum and teens involved in the criminal justice system in Alabama, where he earned a master's degree in social work.
Social workers aren't always thought of as front-line health workers in the same way nurses and physicians are, but they frequently appear in health care settings and are often the first contacts for society's most vulnerable.
"We're needed more than anything right now," Guenther said. "Social workers are on the front lines more than most people are right now."