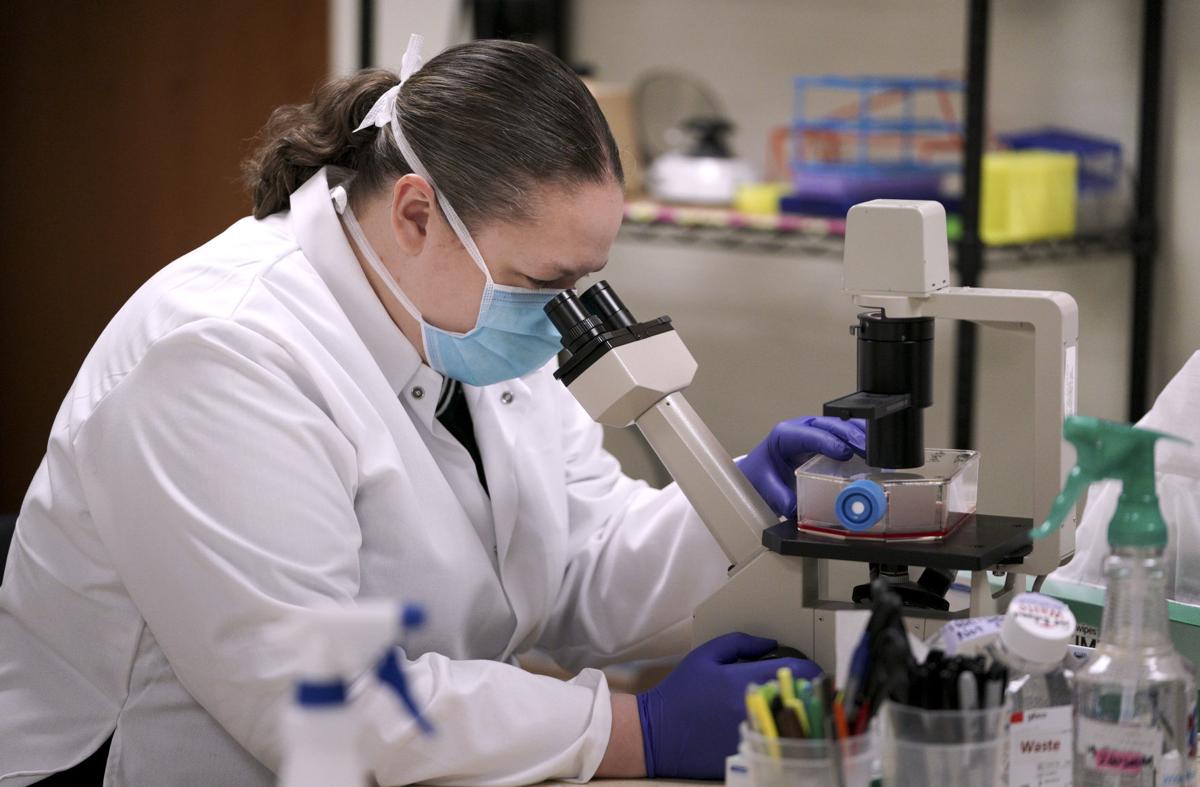 By inserting gene sequences from the new coronavirus into its experimental influenza vaccine, Madison-based FluGen hopes to develop a vaccine for COVID-19 that also might protect against flu.
The company's coronavirus immunization candidate, CoroFlu, is one of roughly 100 or more competitors in a global race to produce a safe and effective vaccine against the virus, which health officials say could be the surest way to end the pandemic. Another Madison company, Pan Genome Systems, is also working on a COVID-19 vaccine.
Unlike most contenders, CoroFlu would be a nasal spray, potentially triggering two types of immunity. "We're coming at it from a different angle," FluGen CEO Paul Radspinner said.
A handful of vaccine candidates using a variety of approaches have reached tests in humans, with a clinical trial of CoroFlu possible by August. No inoculations are expected to be approved for at least a year, but even that would be record speed.
"That is incredibly accelerated when you consider most vaccines have been in development 10 to 15 years before they come to market," said Dr. Jonathan Temte, a family medicine professor and associate dean at the UW School of Medicine and Public Health.
Temte is on the newly formed COVID-19 vaccine work group of the Advisory Committee on Immunization Practices, which makes vaccine recommendations for the federal government. A previous chair of the committee, Temte said more than one vaccine may be needed against the coronavirus.
"It's very likely there will be a number of these used across the world," he said. "This may be the game changer that allows life to get back to normal."
Human trials begin
Since the new coronavirus emerged in China in December and hit the United States early this year, the only way to control the outbreak has been public health measures such as physical distancing and school and business closures, health officials say.
Antiviral drugs such as remdesivir, approved Friday for emergency use in patients with severe COVID-19, are showing some promise as treatments. But experts like Dr. Anthony Fauci, head of infectious diseases at the National Institutes of Health, say the real solution is a vaccine to prevent the disease.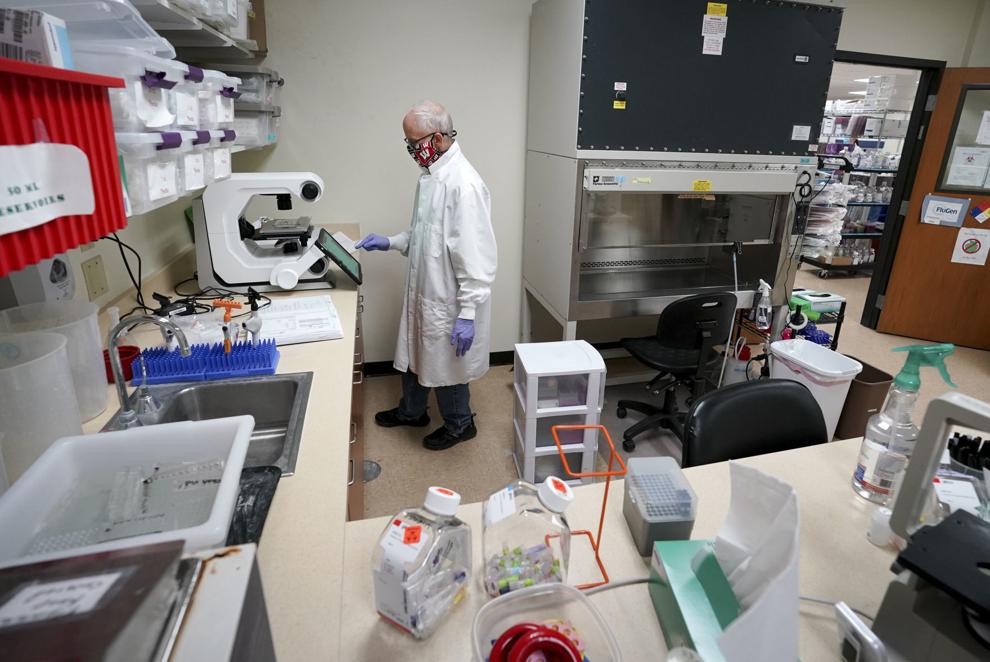 Chinese scientists published the genome of the new virus in January, a month after the first case was detected, jump-starting vaccine efforts. But it will take at least a year to 18 months to approve a vaccine, Fauci has said. Recently he indicated one could come as early as "mid- to late winter of next season." The Trump administration is reportedly organizing the "Operation Warp Speed" project to speed up development.
COVID-19 has killed more than 240,000 people worldwide, including more than 65,000 in the U.S., figures believed to an undercount. The federal government, the Gates Foundation and other groups, companies and countries are spending hundreds of millions of dollars on vaccine development.
A leading candidate is at Oxford University, with manufacturing by Massachusetts-based MilliporeSigma. Oxford's Jenner Institute is conducting a trial involving 1,100 people, with plans for a larger study soon. Its immunization uses a weakened form of a common cold virus, genetically engineered to produce coronavirus proteins in the body.
A similar viral vector vaccine by China-based CanSino Biologics is being tested in people in China.
Pennsylvania-based Inovio Pharmaceuticals is testing a similar vaccine, using DNA. Two other efforts are in clinical trials in China, using different inactivated forms of the virus, a more traditional approach.
Challenges abound
Which of those candidates — or of dozens of others in animal studies or earlier stages of development, including CoroFlu — emerge as winners depends on many factors, Temte said. Chief among them are safety, degree of immune response and amount of clinical benefit.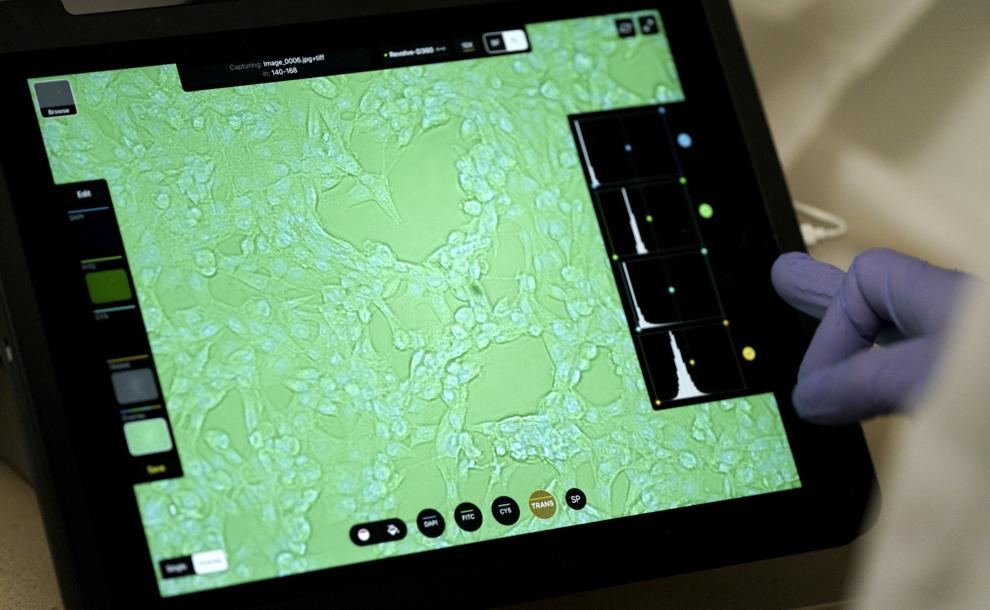 Phase 1 trials, looking at safety and initial response, involve dozens of people. If they're successful, Phase 2 trials test vaccines in a few hundred people, typically comparing doses. Phase 3 trials required for approval can have a few thousand or more participants, looking at whether those who get the inoculation have fewer infections or symptoms than those who get a fake vaccine; the studies also look for rarer side effects.
Each phase can take a few months or more.
"Then you start asking, if it works in a 24-year-old healthy individual, how is it going to work in a 67-year-old person with hypertension, diabetes and prostate cancer?" Temte said. "Those are the nuances that plague vaccine development."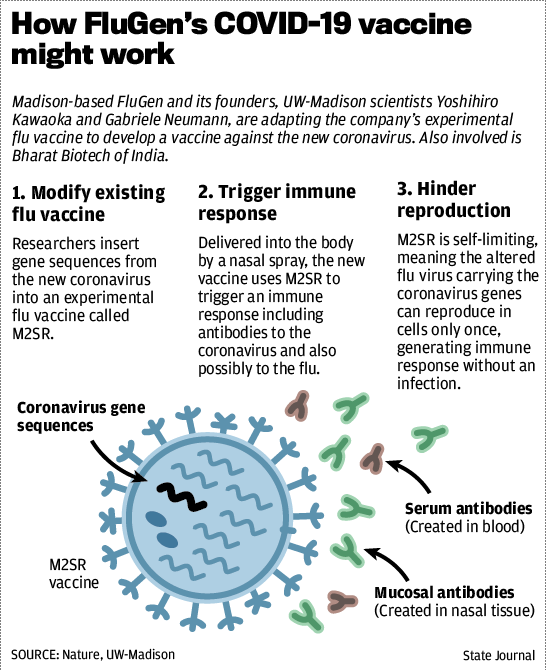 A particular challenge with the new coronavirus, he said, is that it's unclear how much lasting immunity people develop from natural infections — or might get from immunization.
In surveillance studies at clinics and schools during cold and flu season in Wisconsin, Temte has tracked two other coronaviruses in the same subgroup as the one that causes COVID-19. "We simply don't become immune to these," he said. "We have short-term immunity, but an individual can come down with this over and over again."
Coronavirus vaccines might have to be given repeatedly, perhaps like yearly flu shots, he said.
Another challenge: If spread of the new coronavirus declines in coming months, it might be hard to tell whether study volunteers who get real vaccines are infected less than those who receive placebos. In trials for some vaccines, participants are purposely infected with the targeted viruses after inoculation. With the new coronavirus, that is considered unethical because no treatments exist, Temte said.
For any vaccine, production can be a hurdle. Several companies make the roughly 150 million doses of flu vaccine in the U.S. each year. Protecting nearly 8 billion people worldwide from COVID-19 would involve a level of manufacturing and distribution never seen before.
Scientists estimate that 55% to 70% of populations would need persistent immunity to the new coronavirus to prevent dangerous outbreaks, Temte said.
FluGen research
FluGen, which is working with the Indian vaccine company Bharat Biotech on CoroFlu, faces long odds but welcomes the competition, Radspinner said.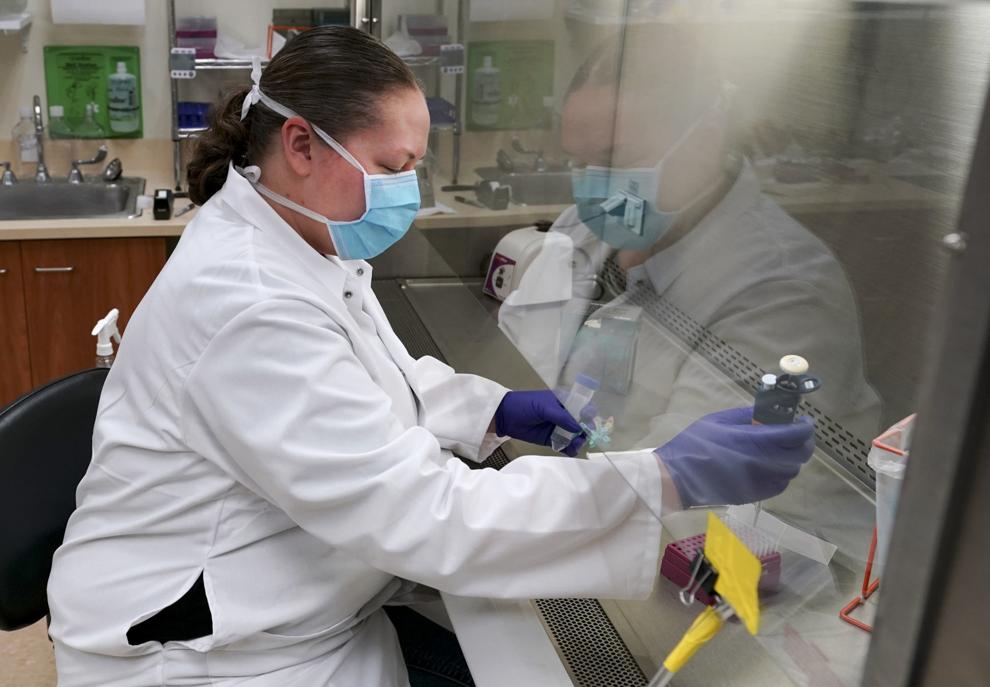 "I hope somebody beats us because that would mean we get a vaccine done quicker," he said.
Radspinner said it's good several methods are in the mix, including the nasal spray design of CoroFlu, which could activate the body's mucosal and systemic immunity. "It could provide a better immunological profile," he said.
Adel Talaat, a UW-Madison microbiology professor, is also working on a nasal spray vaccine for the new coronavirus through his Madison startup, Pan Genome Systems. Now in early studies in mice, the vaccine candidate is adapted from an experimental DNA-based immunization Talaat developed for another coronavirus that infects chickens.
CoroFlu is based on research by UW-Madison scientists Yoshihiro Kawaoka and Gabriele Neumann, co-founders of FluGen.
Their flu vaccine, called M2SR, deletes a flu gene, M2, from the virus but adds back its corresponding protein. M2 helps the flu virus enter and exit human cells.
"So, in essence it tricks the body into thinking it's infected with flu, which triggers a full immune response," Radspinner said in a university statement. "But since it can't replicate further, you don't get sick."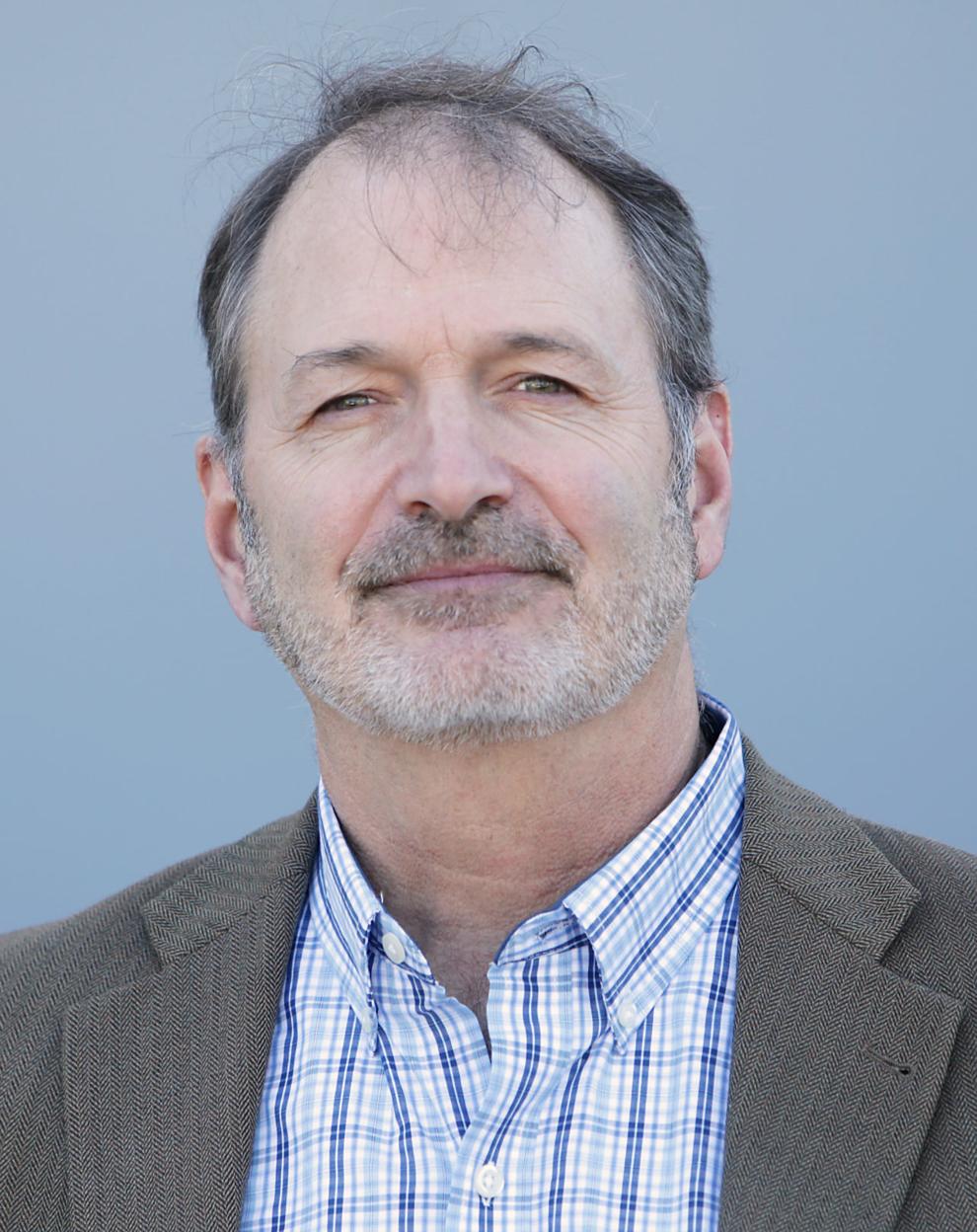 Phase 1 and Phase 2 clinical trials involving hundreds of subjects have shown the M2SR flu vaccine to be safe and well tolerated, with an immune response to influenza, Radspinner said.
Adapting flu vaccine
Now, Kawaoka, Neumann and their colleagues are inserting gene sequences from the new coronavirus into the M2SR vaccine to develop CoroFlu. They have created a few constructs, which soon will be tested in animals, studies that are expected to take three to six months, Radspinner said.
Bharat Biotech, in Hyderabad, India, will use the FluGen constructs to produce vaccine for clinical trials. The company — founded by Krishna Ella, who got his Ph.D. at UW-Madison — has commercialized 16 vaccines, including one against the H1N1 flu, which caused the 2009 pandemic.
An initial trial in people could start as early as August in India, Radspinner said. If successful, later trials could be in the U.S. or Europe.
CoroFlu could offer protection against COVID-19 and the flu, though it's not yet known whether the body can produce robust immunity to both viruses at the same time, Radspinner said.
FluGen's 12 employees are working on two vaccines while trying to maintain physical distancing because of COVID-19. To do so, Radspinner said they are literally working around the clock.
"We've got four shifts now to keep our scientists separated, and the amount of work has increased," he said.
Photos: A look at how COVID-19 is affecting Wisconsin
COVID-19 in photos: How Wisconsin is managing the pandemic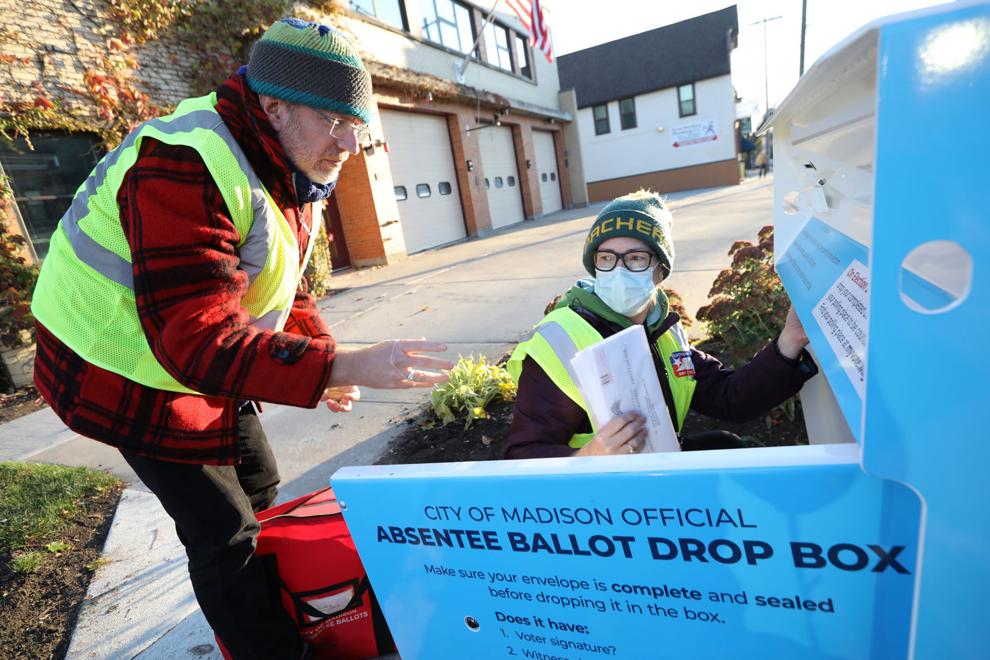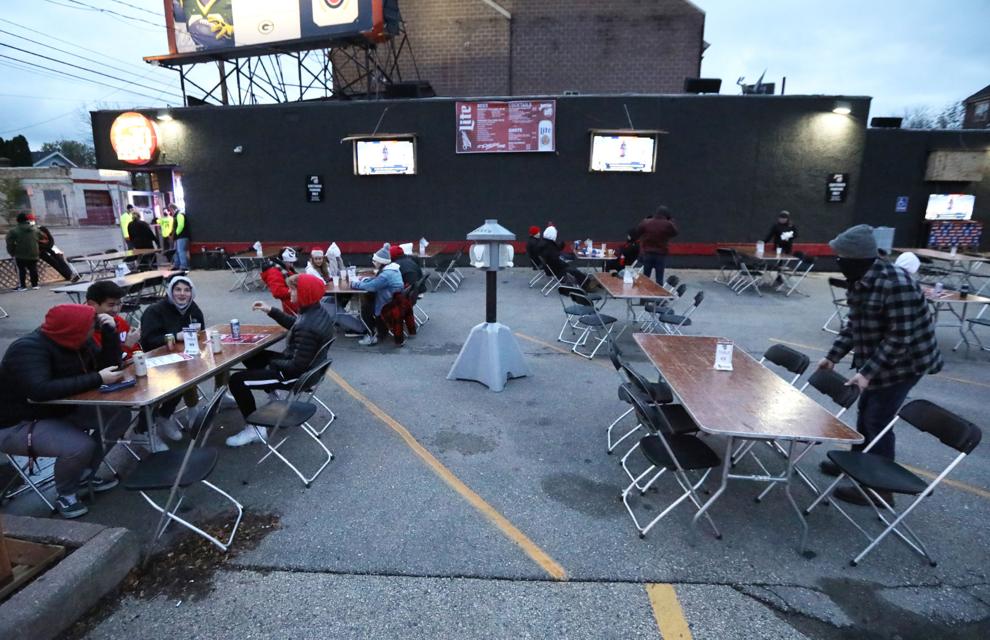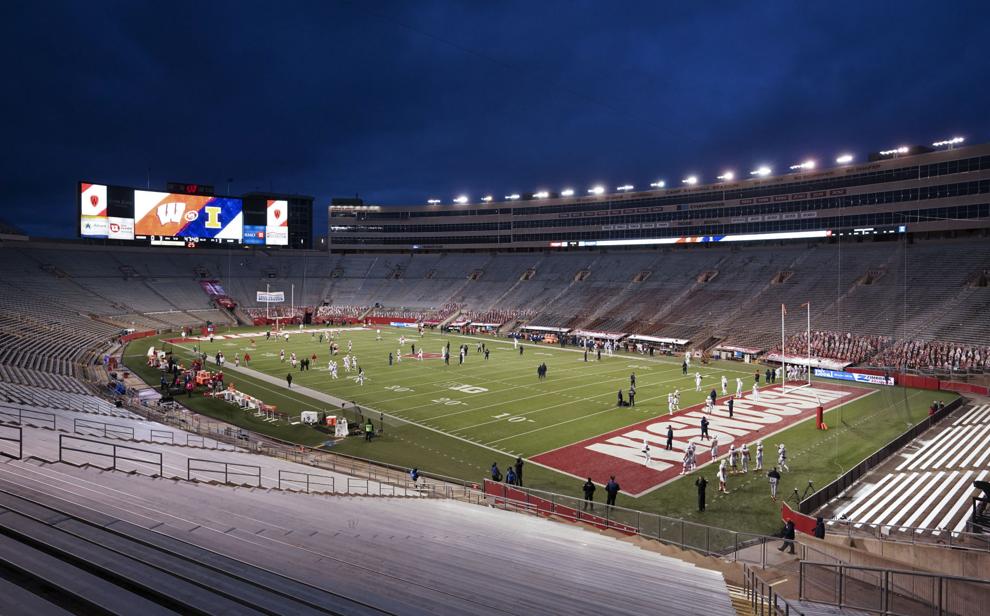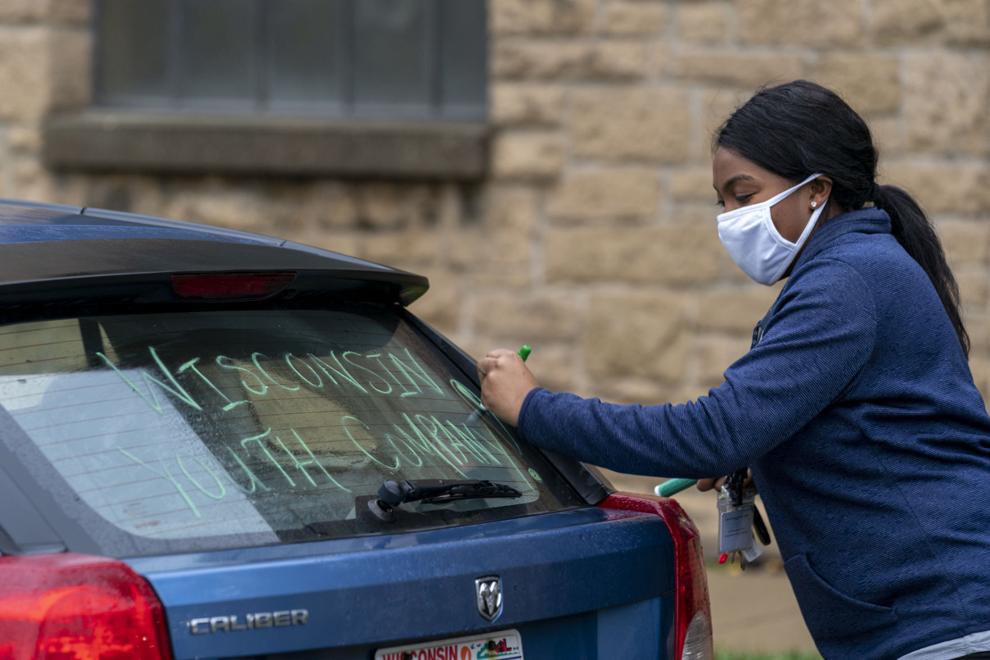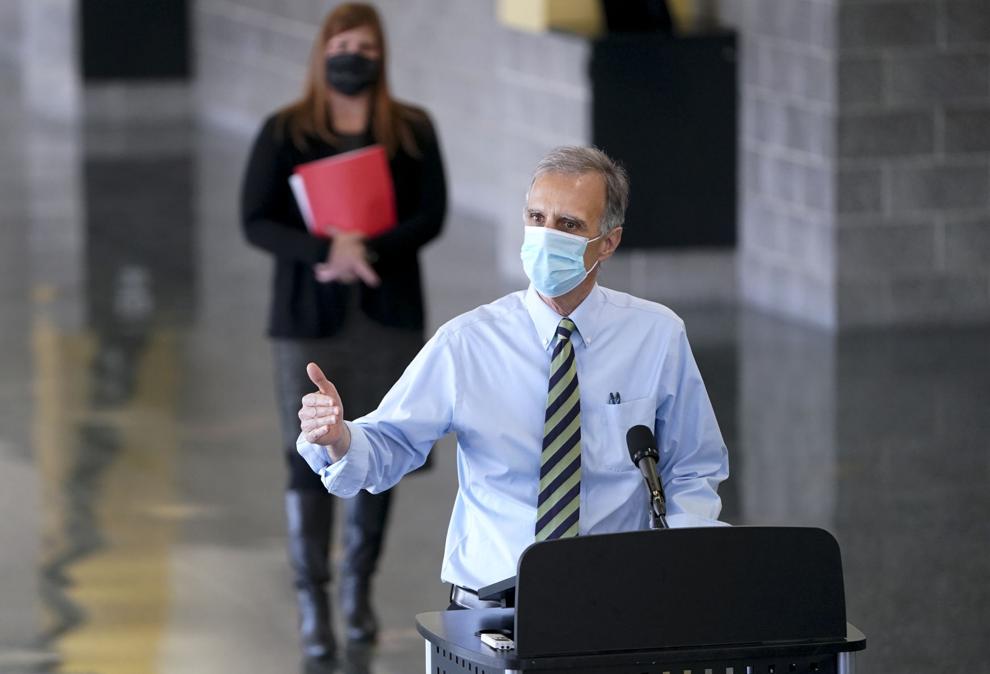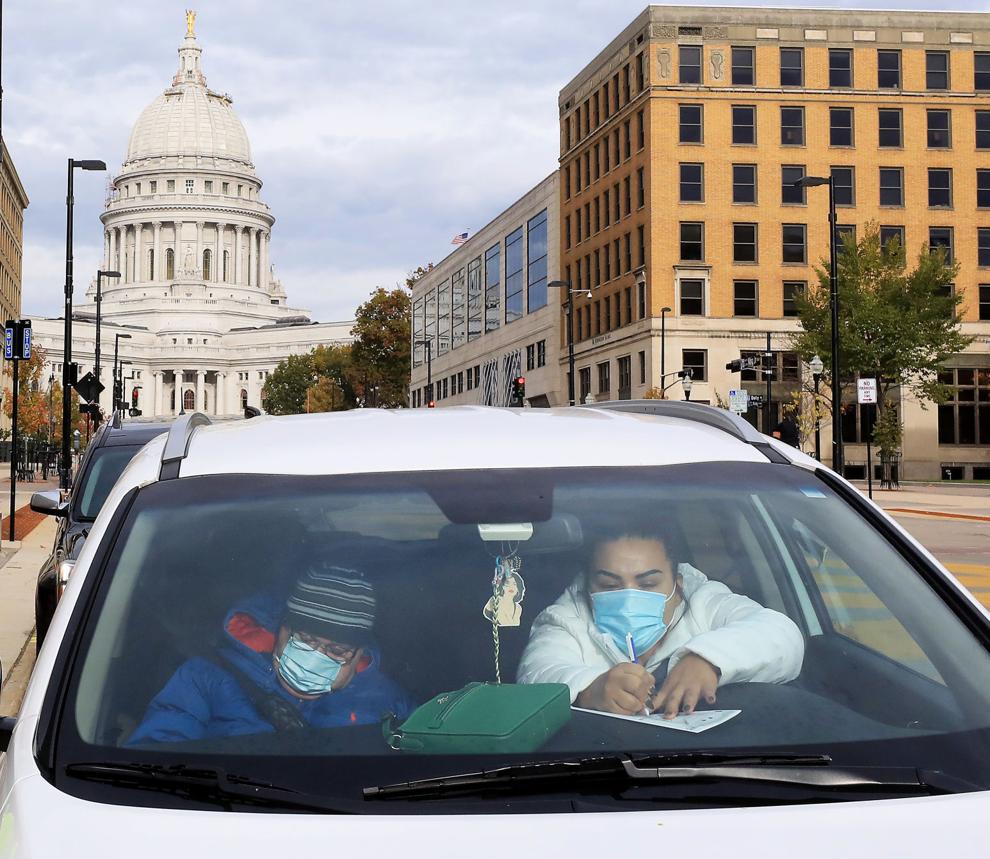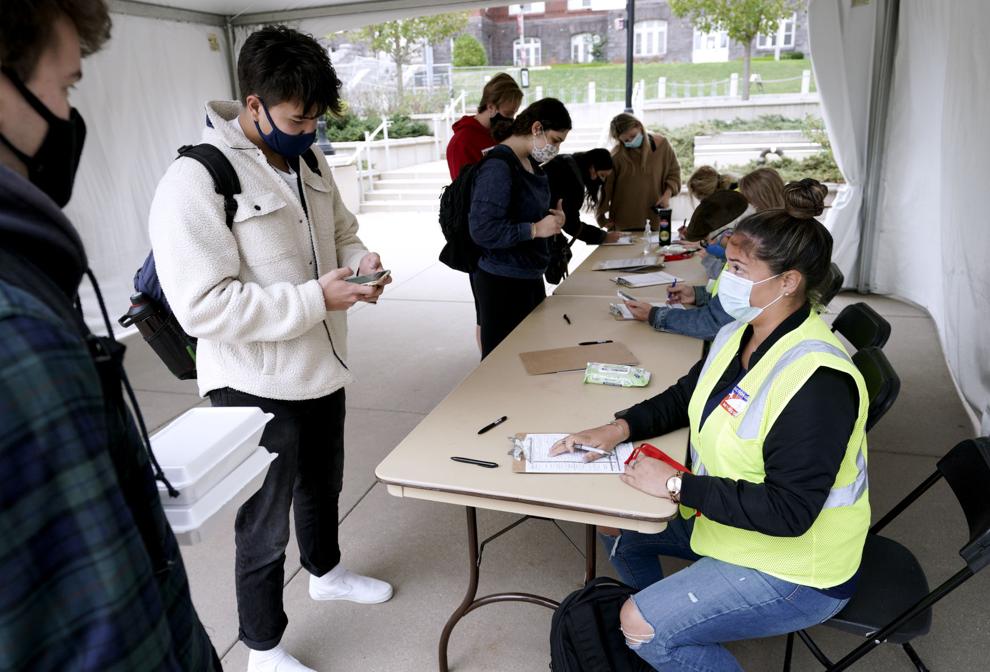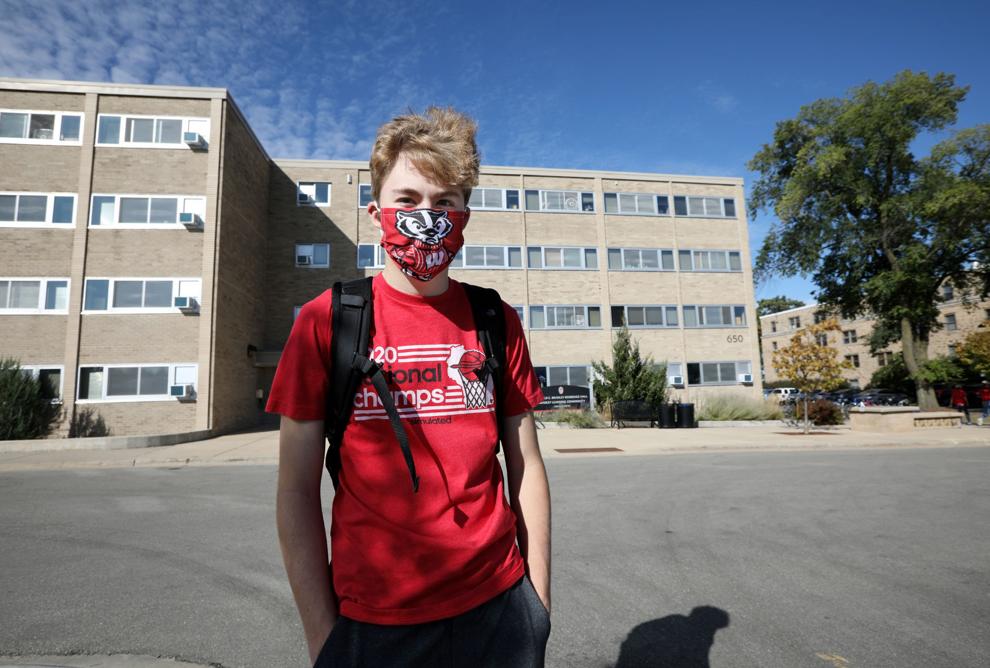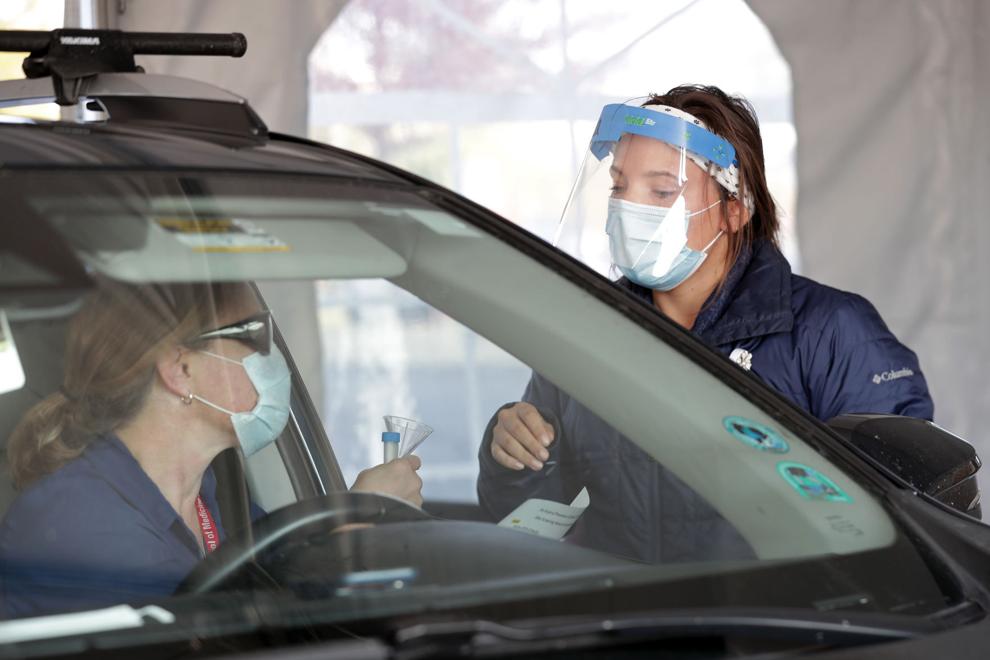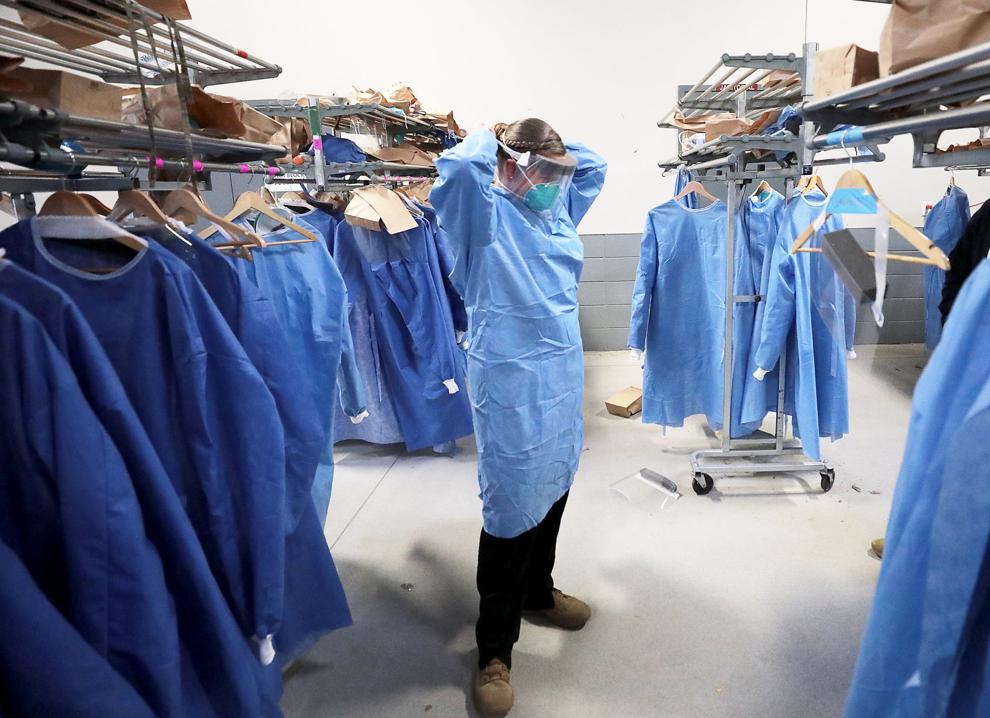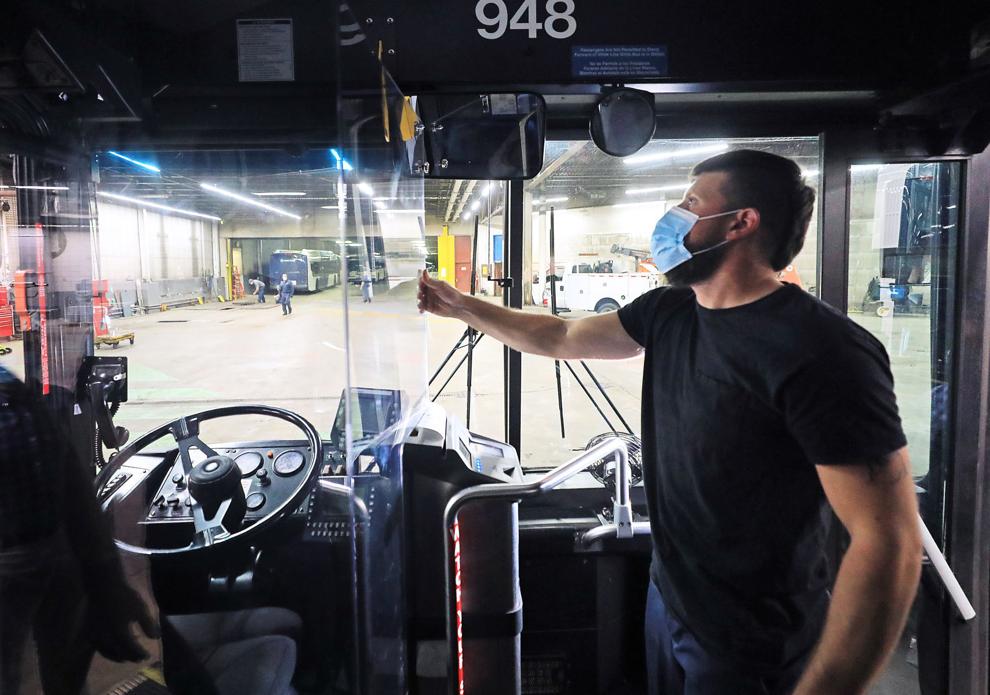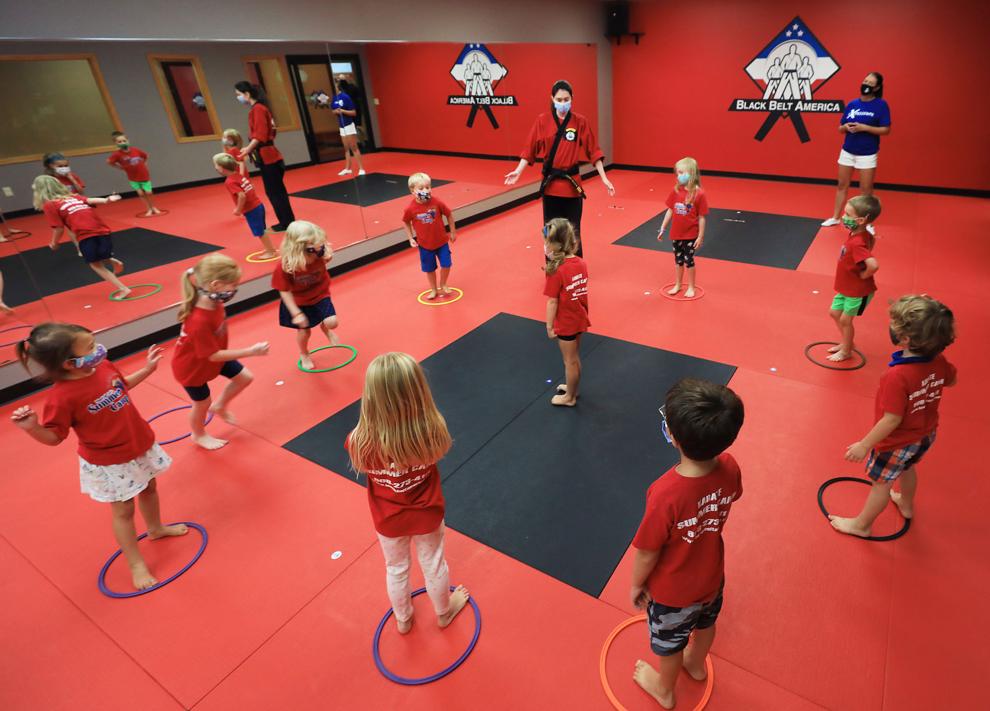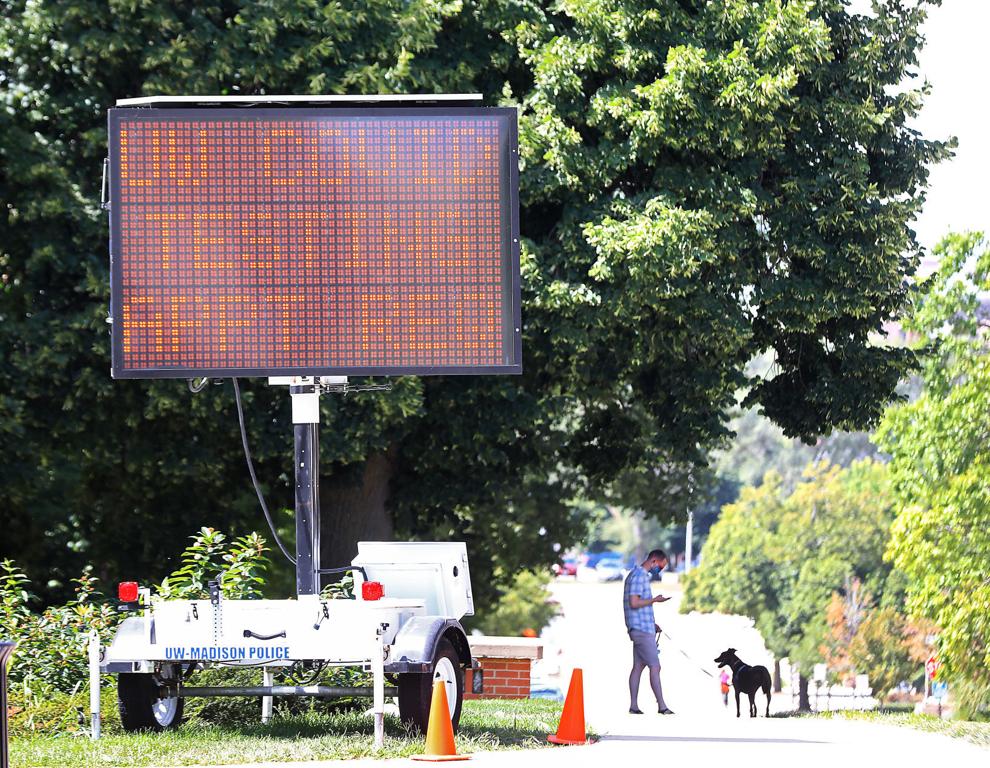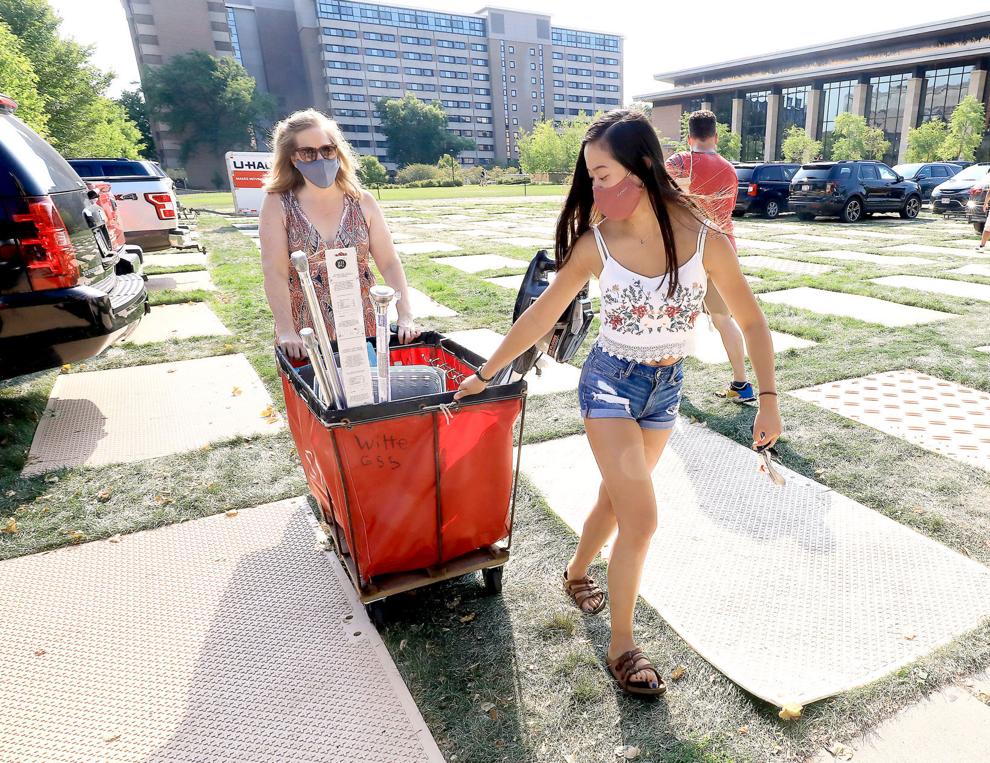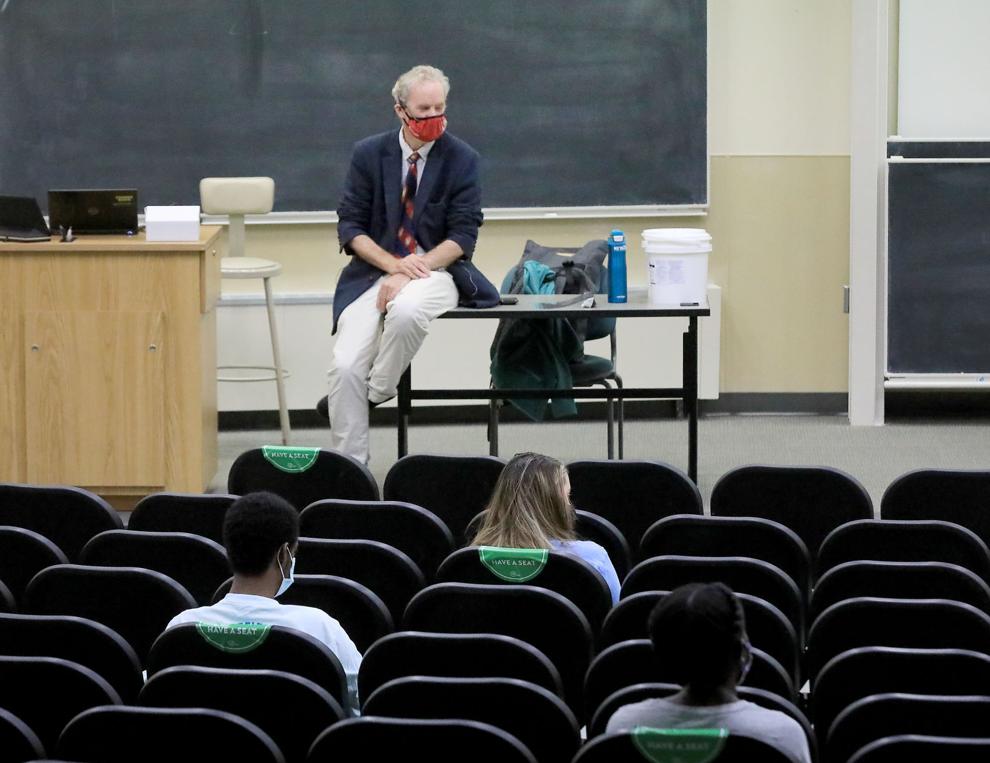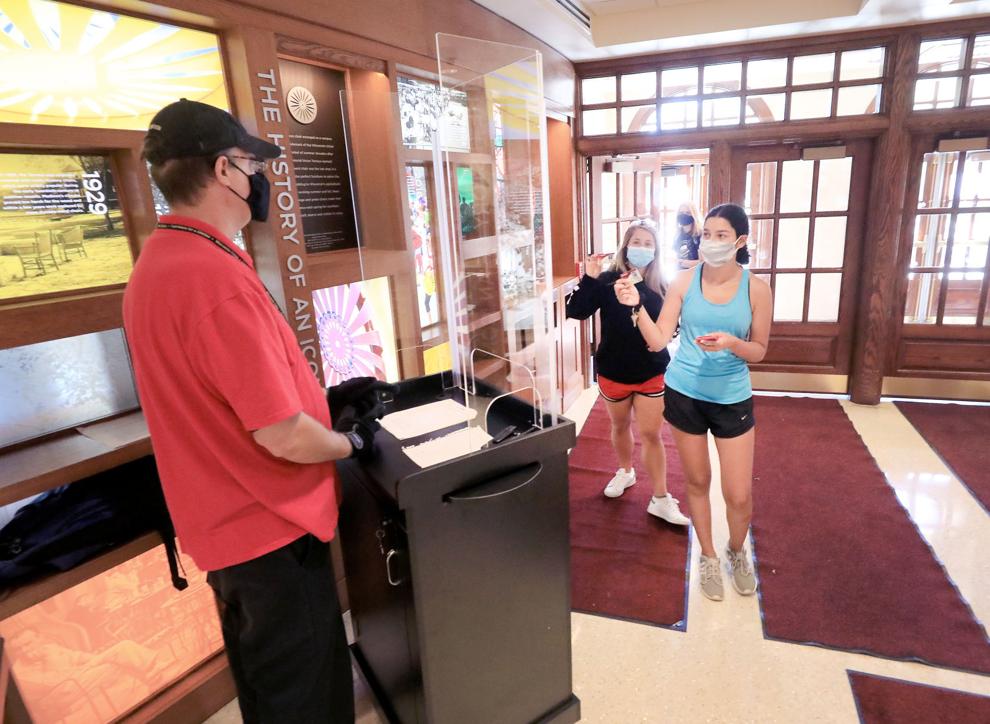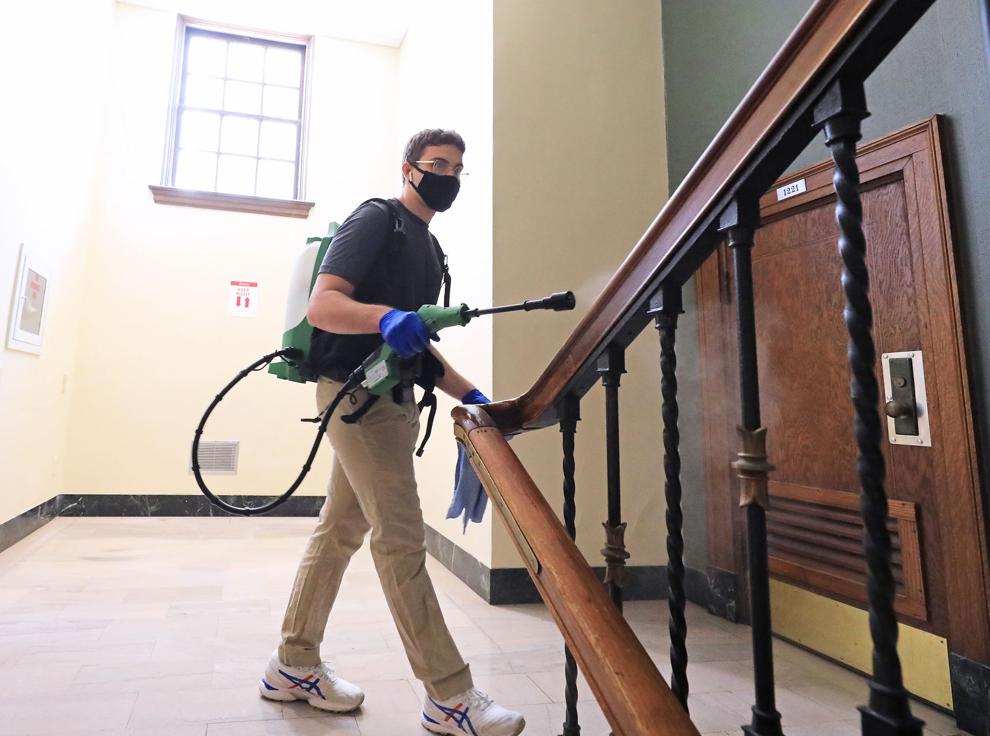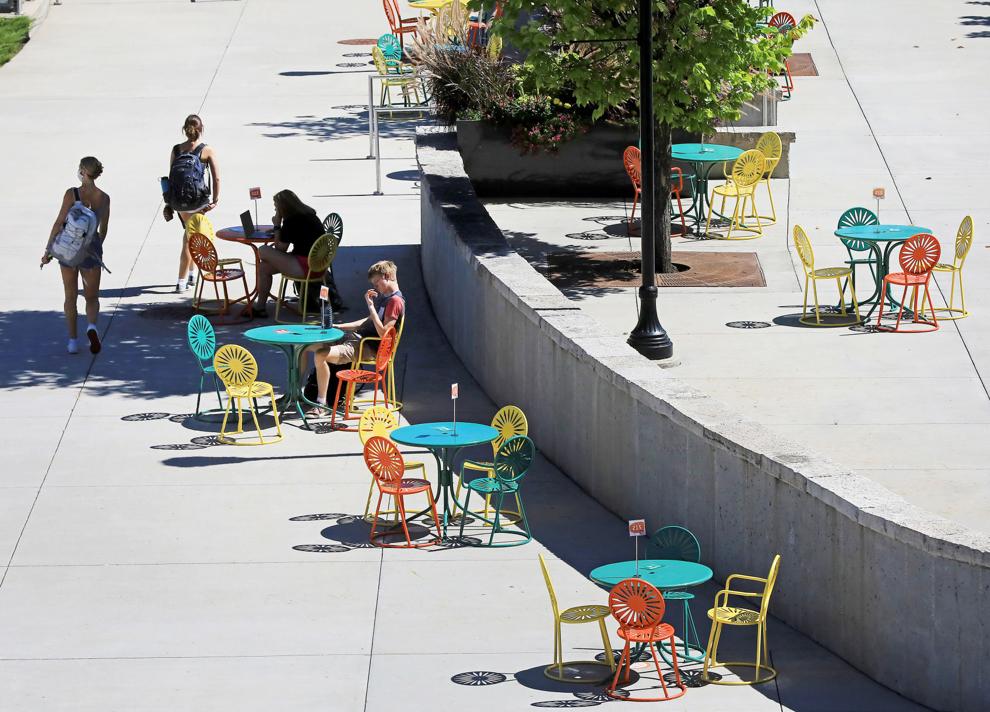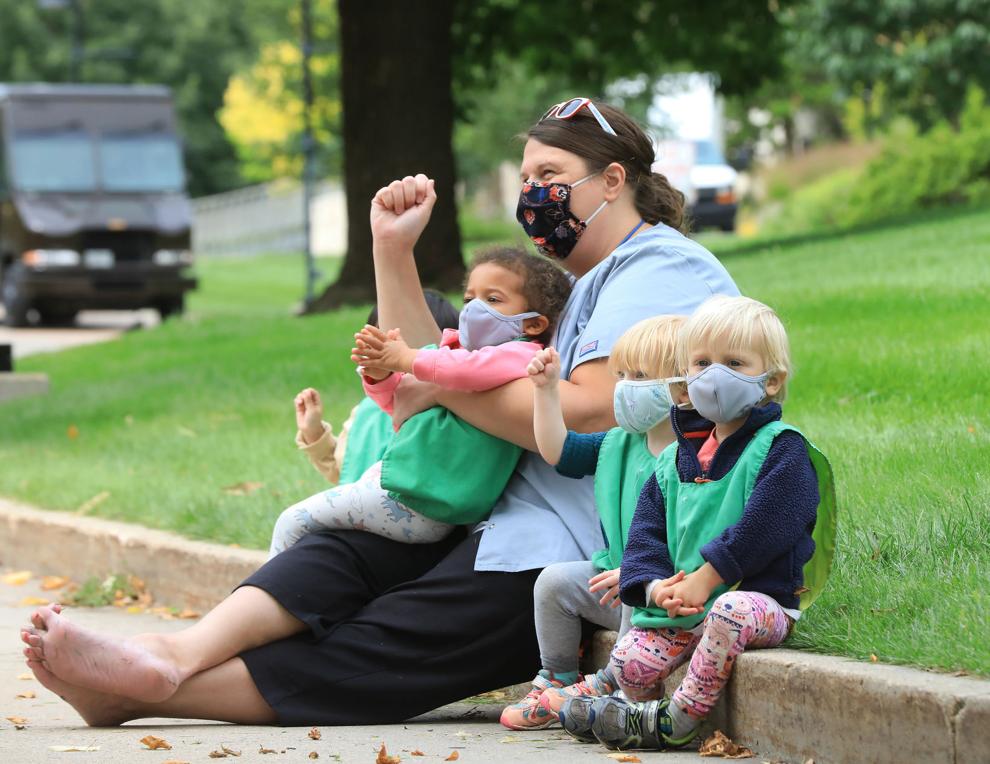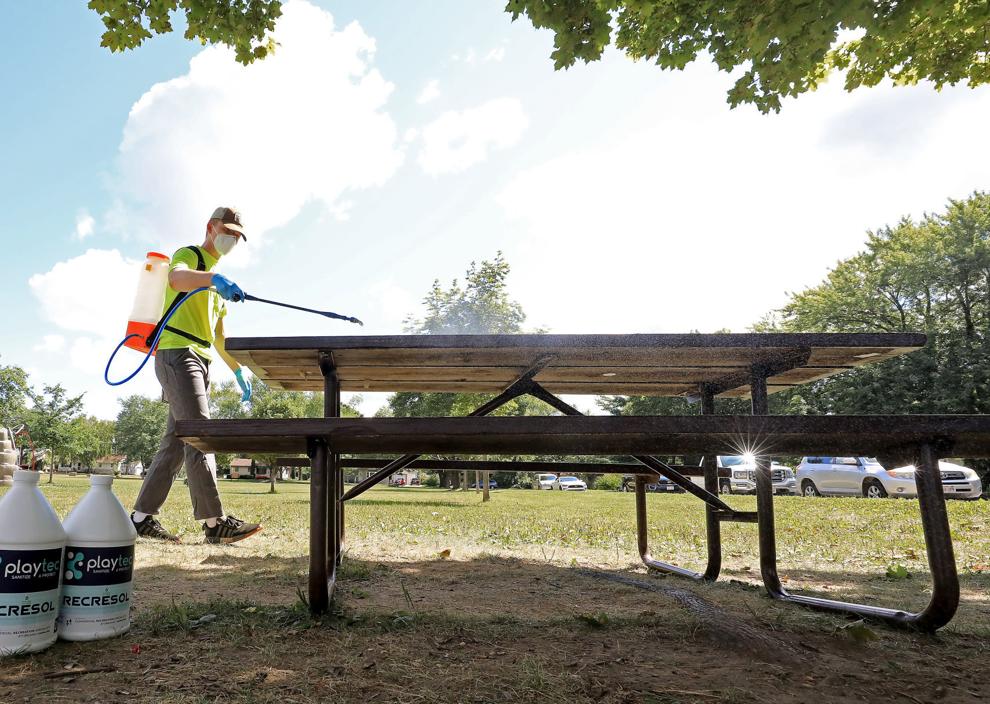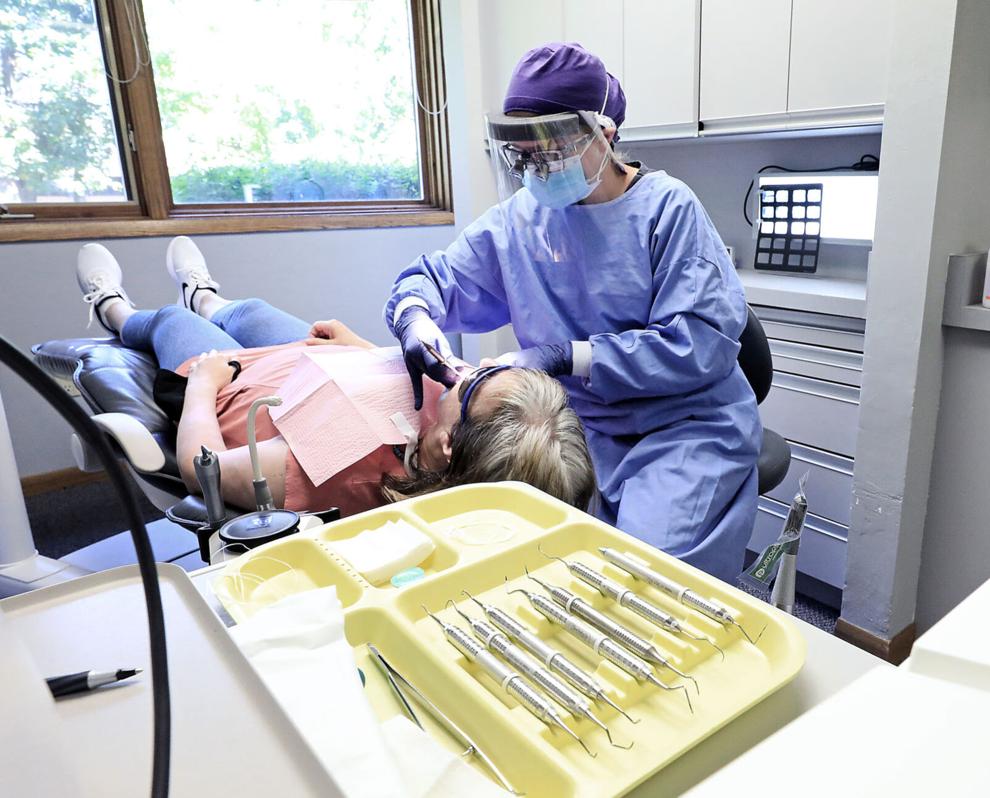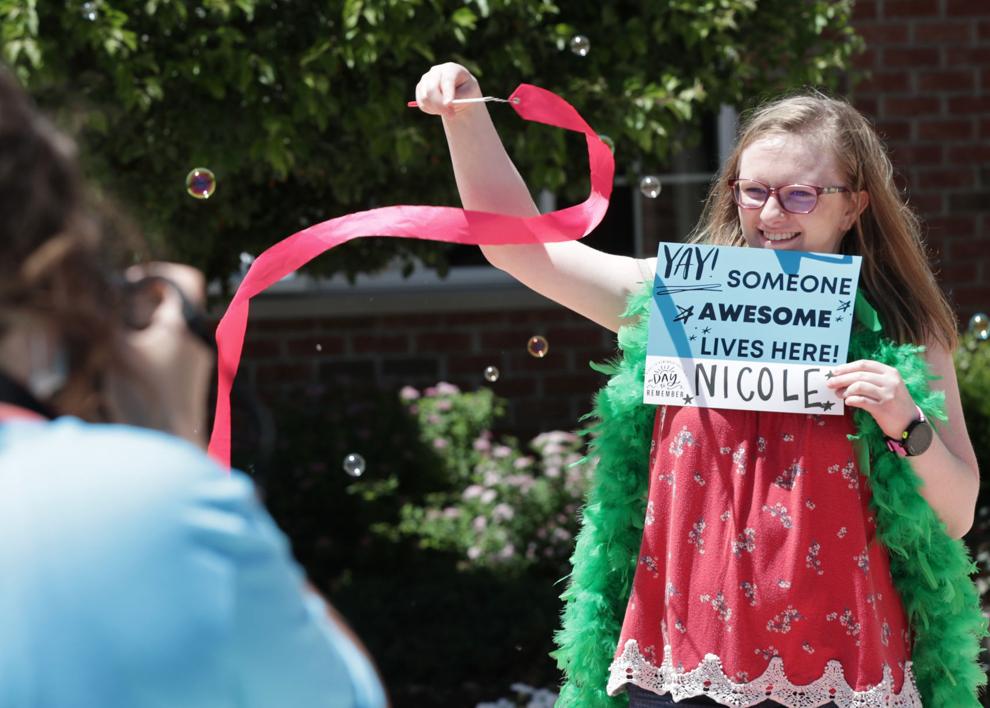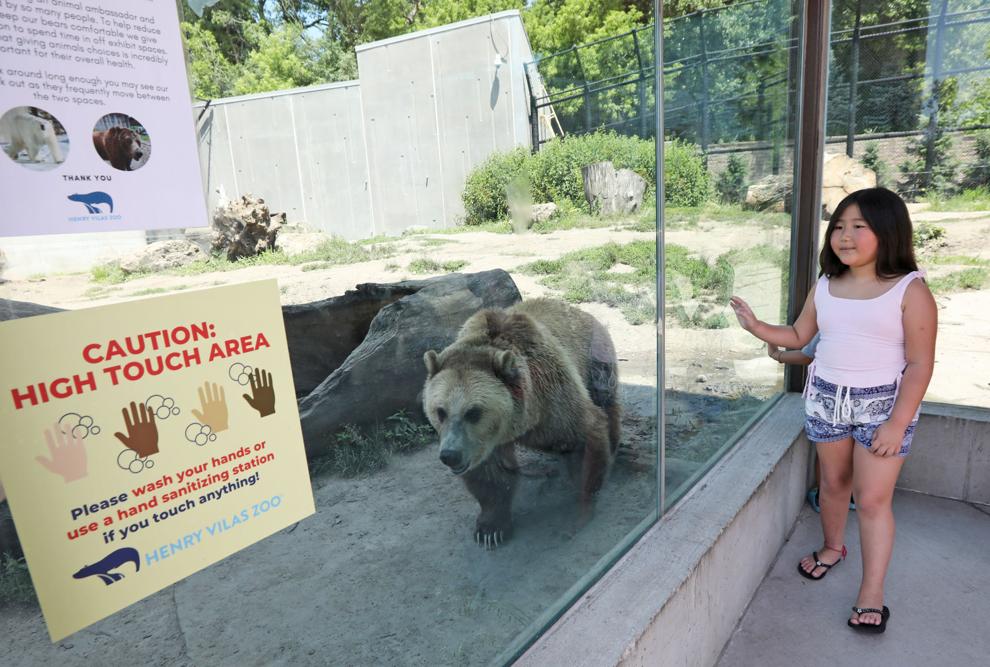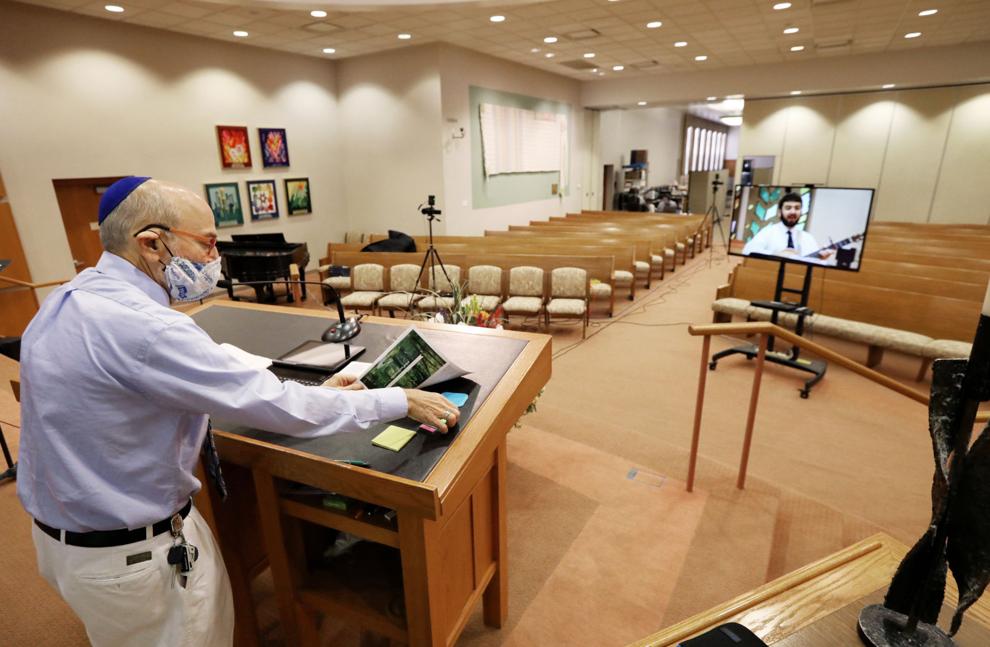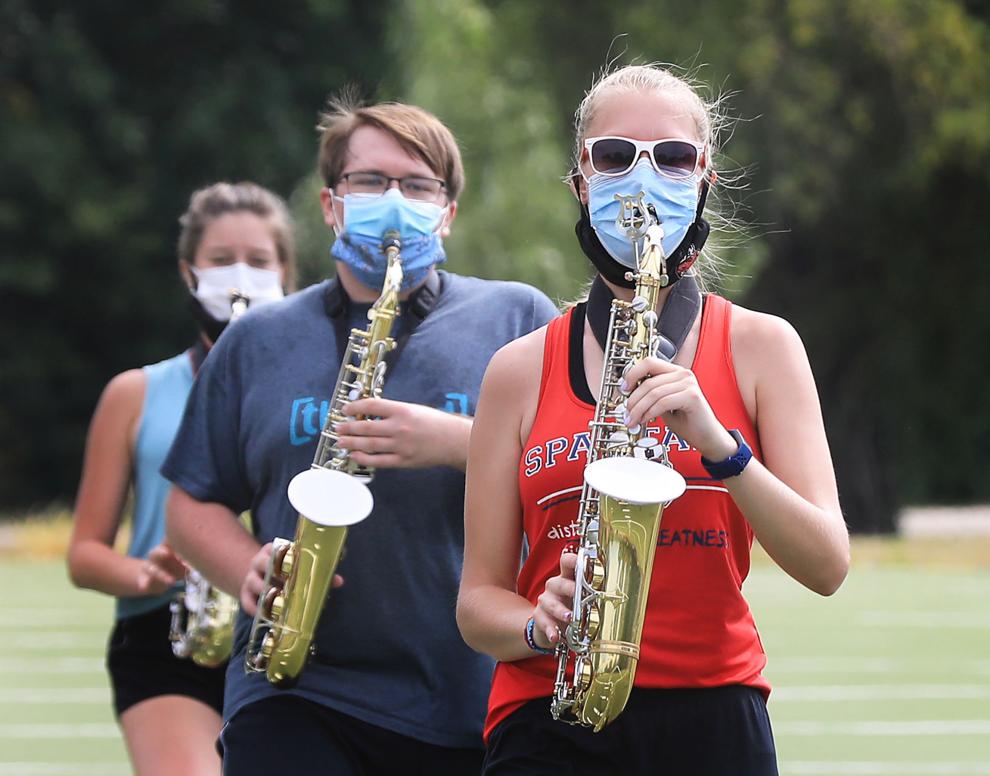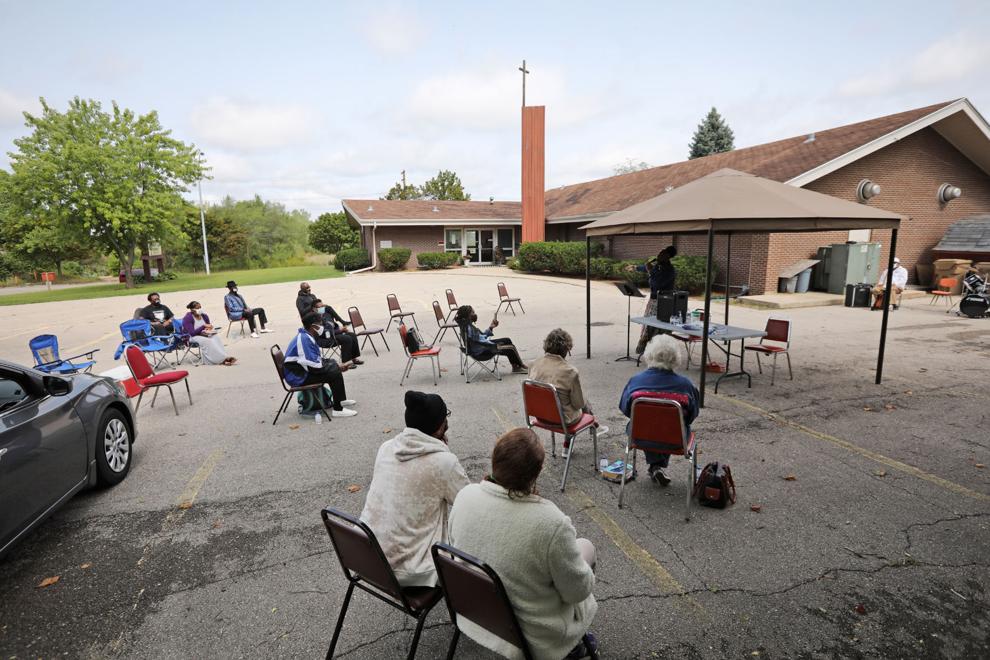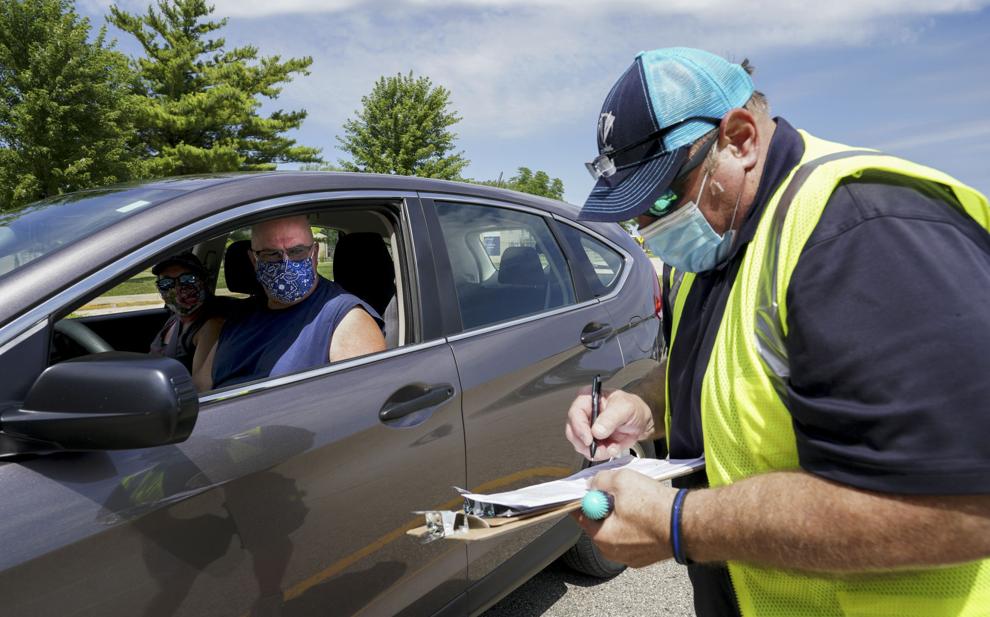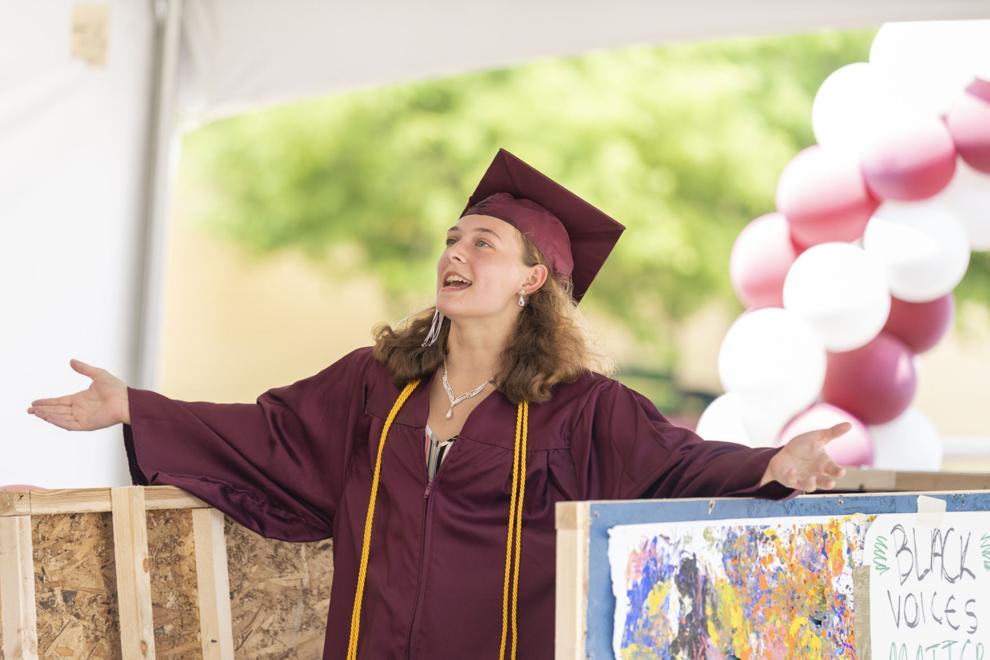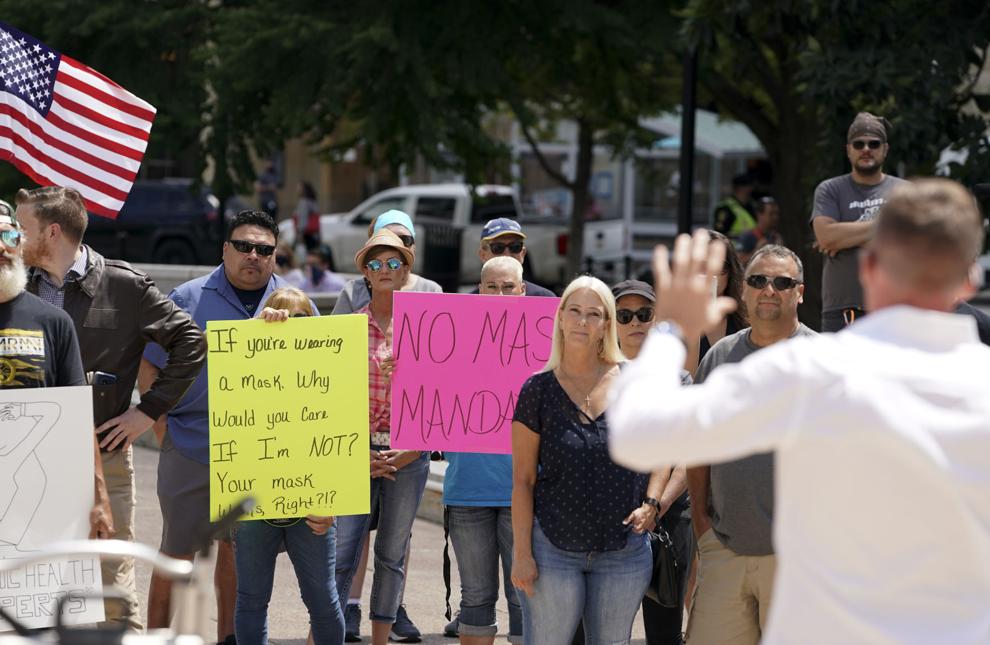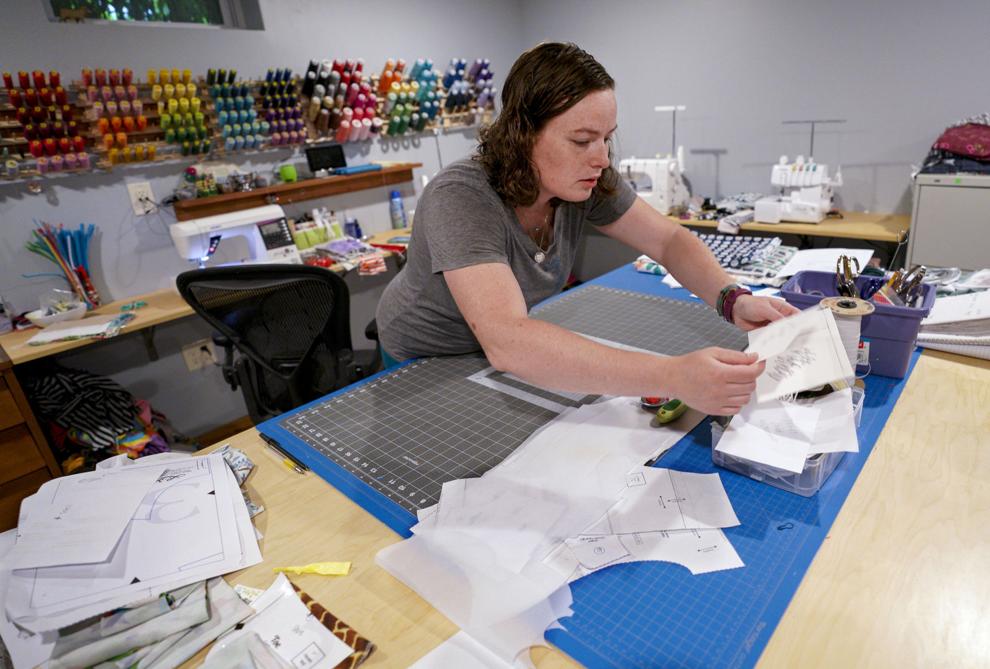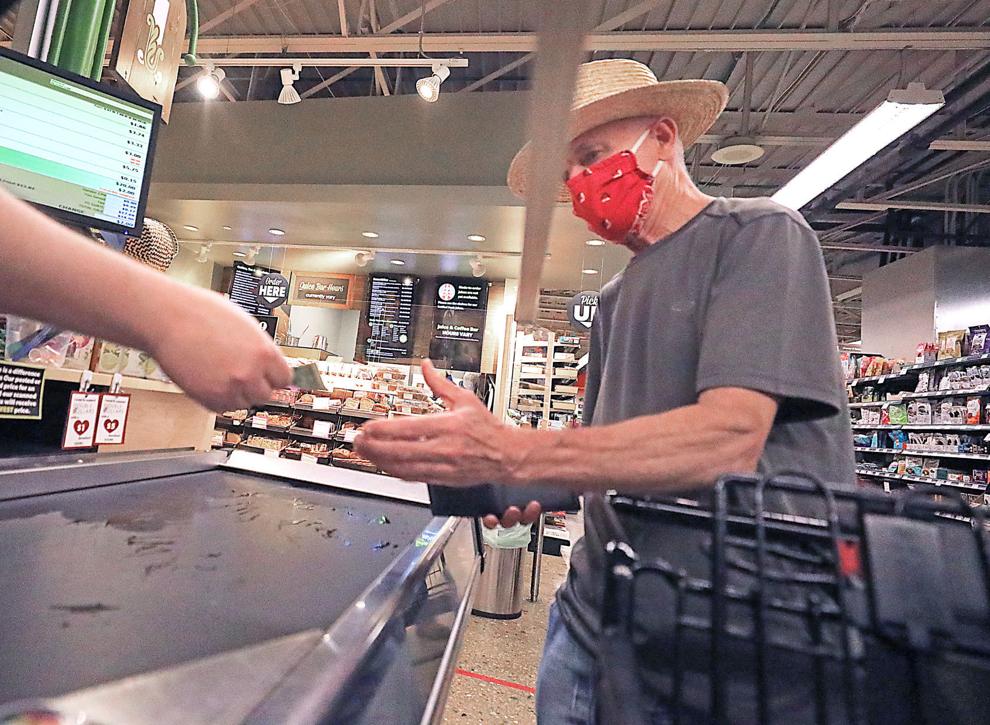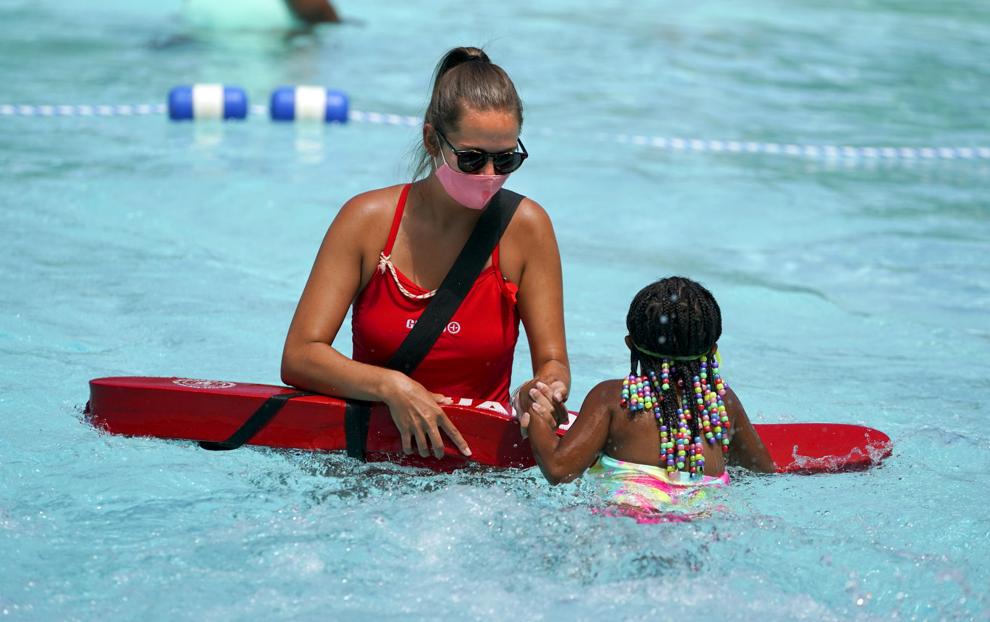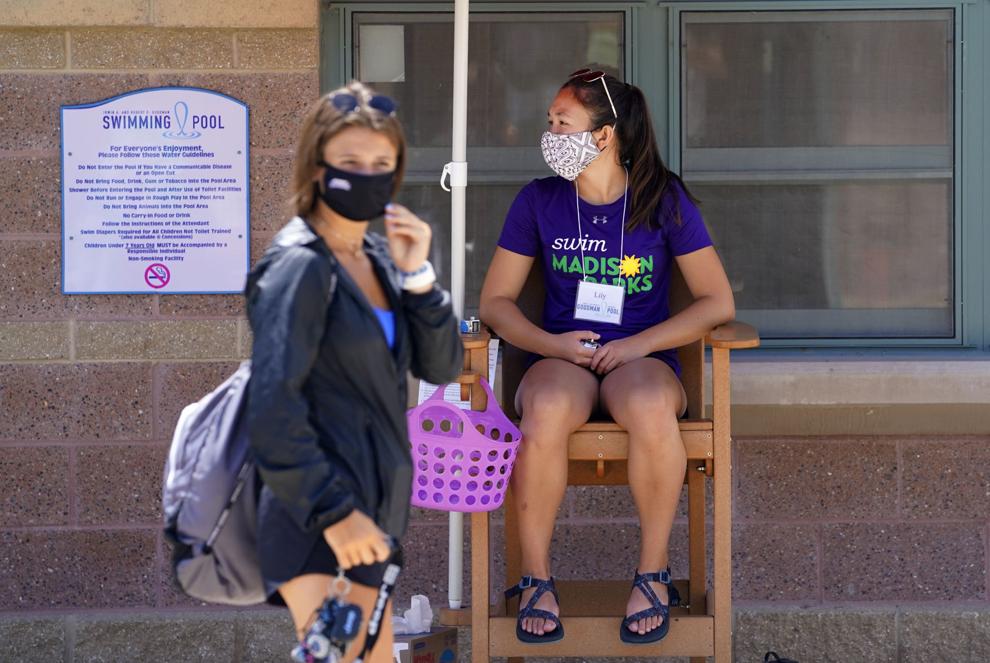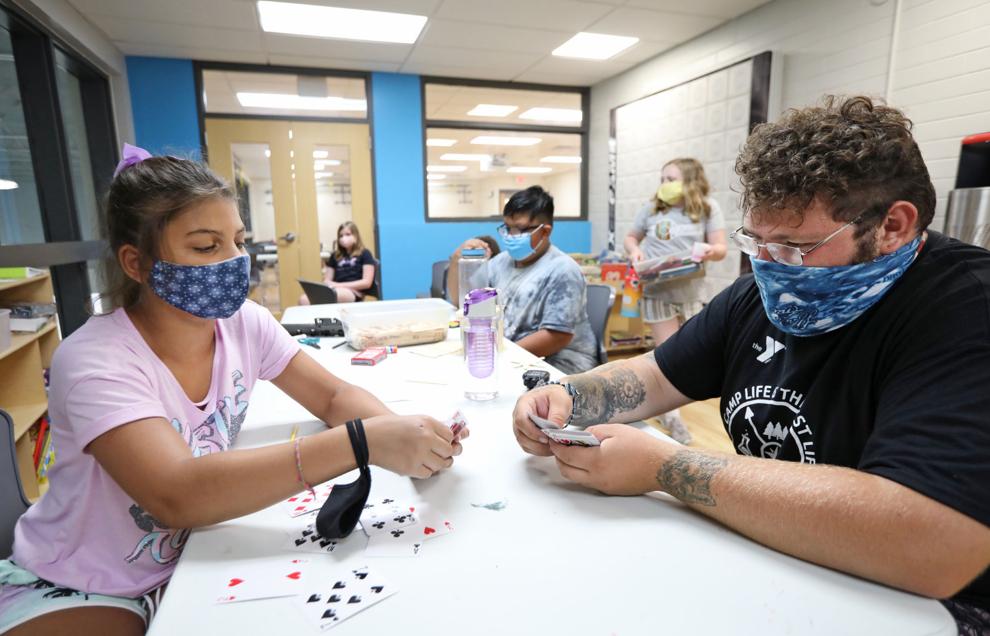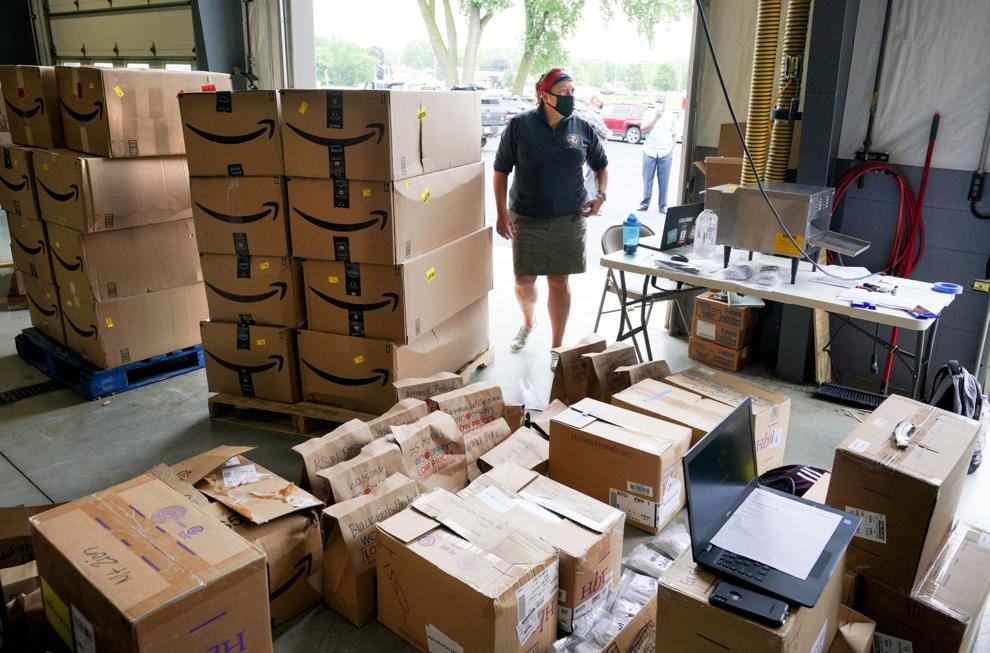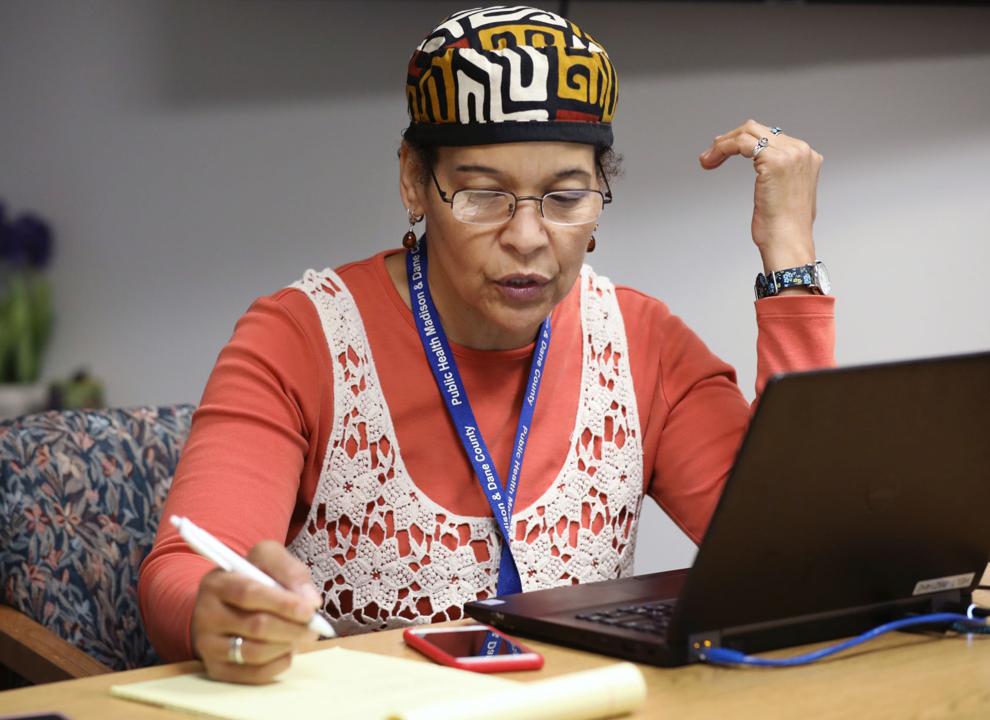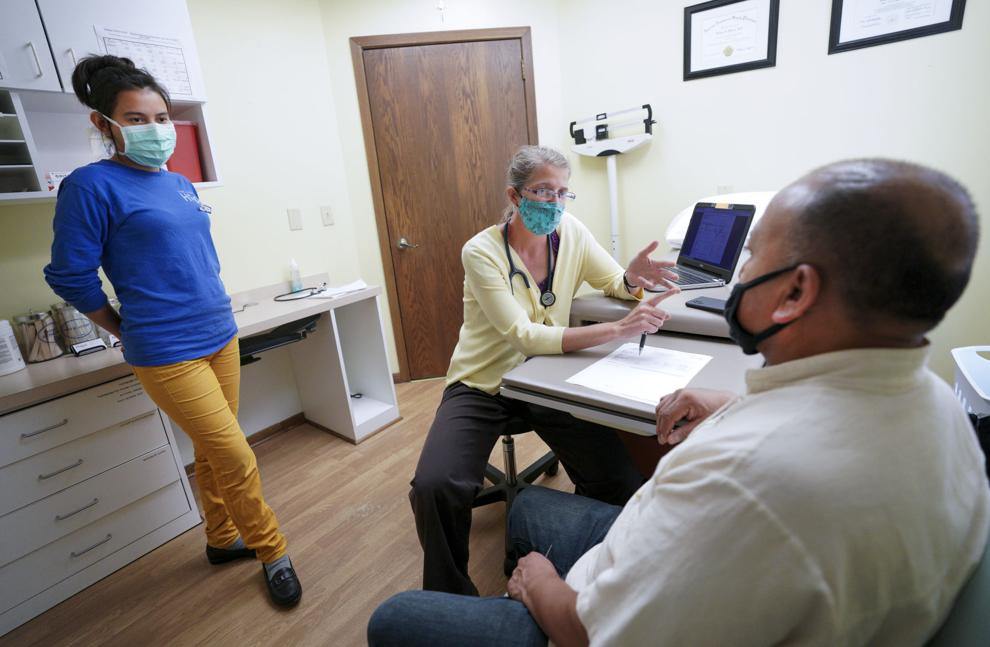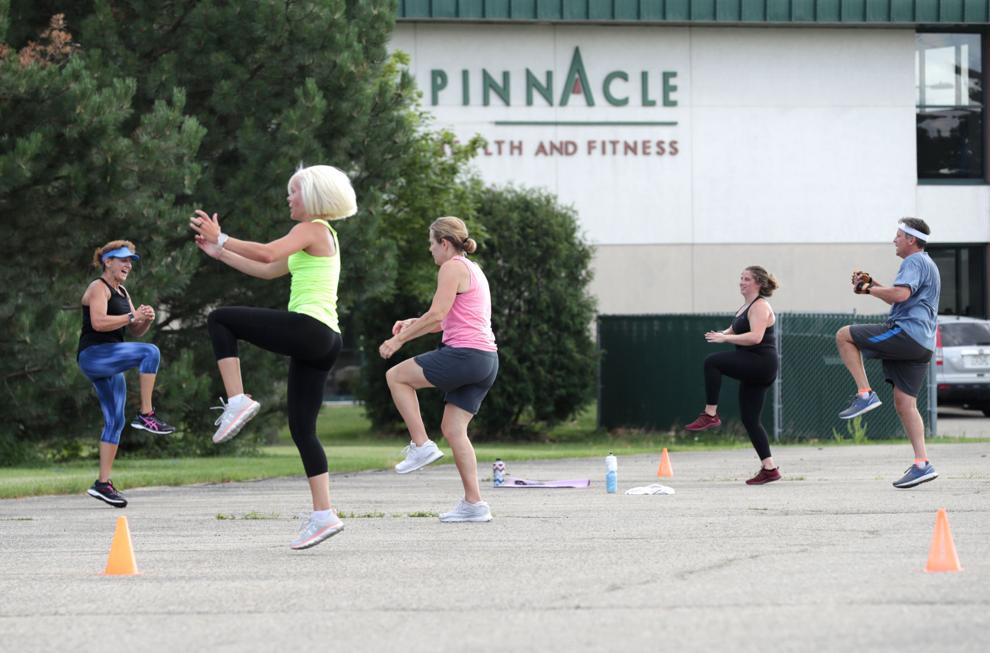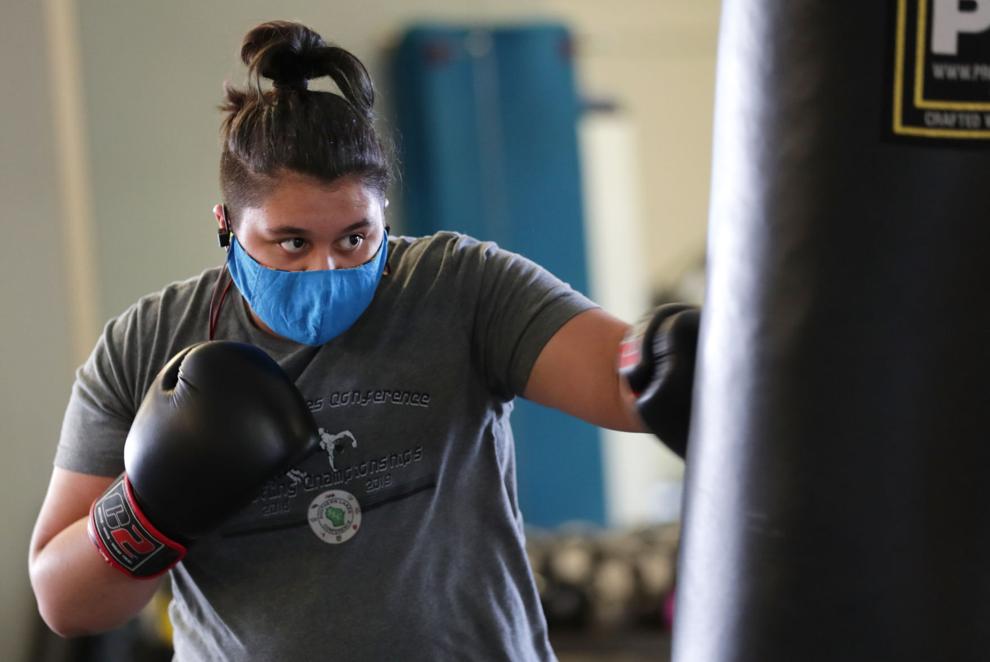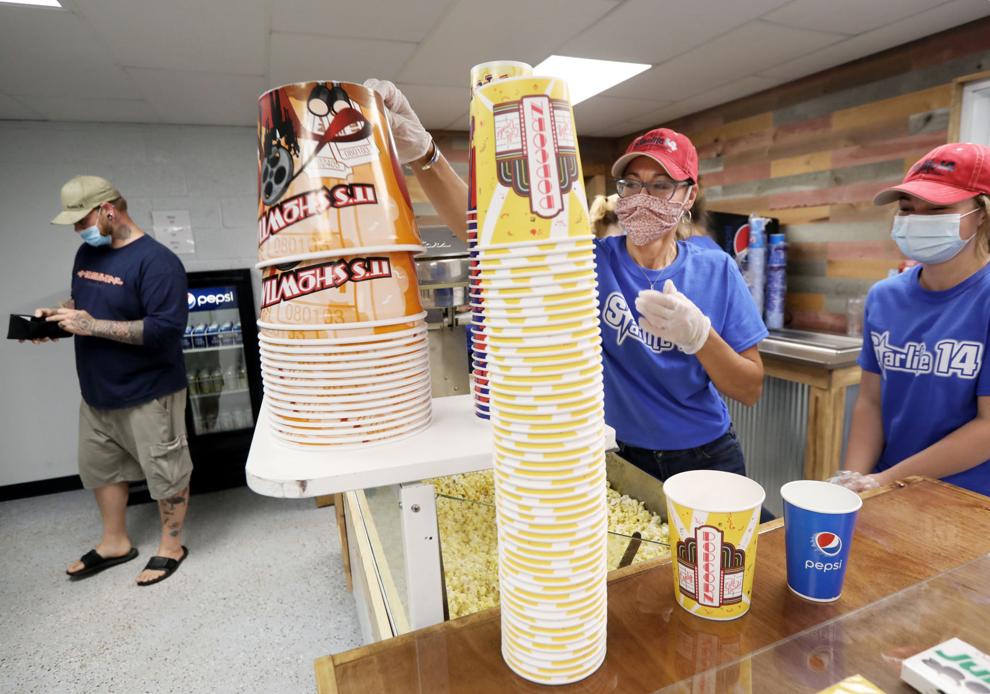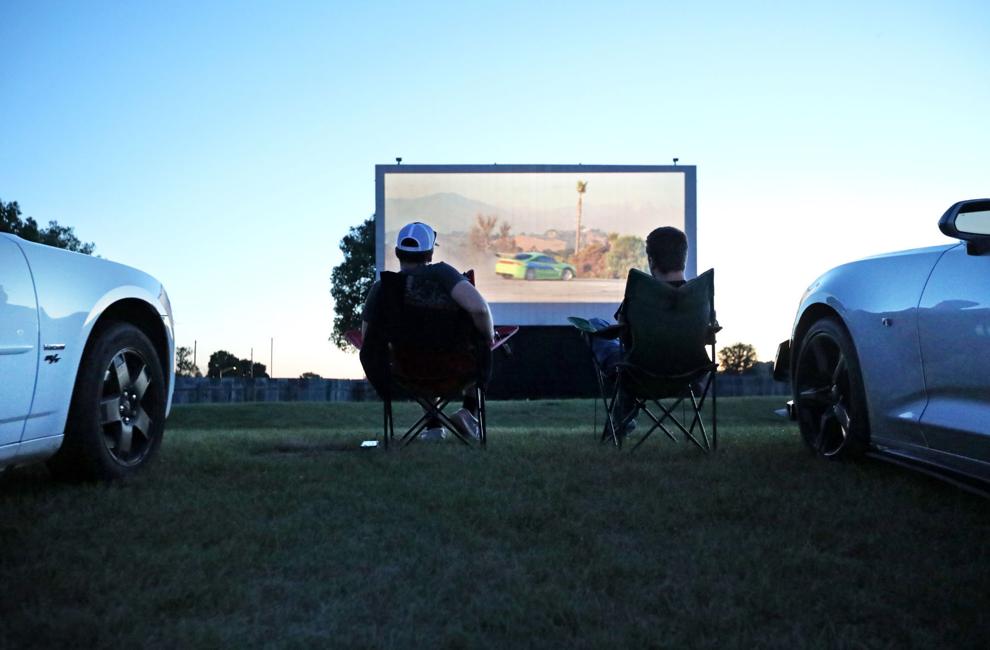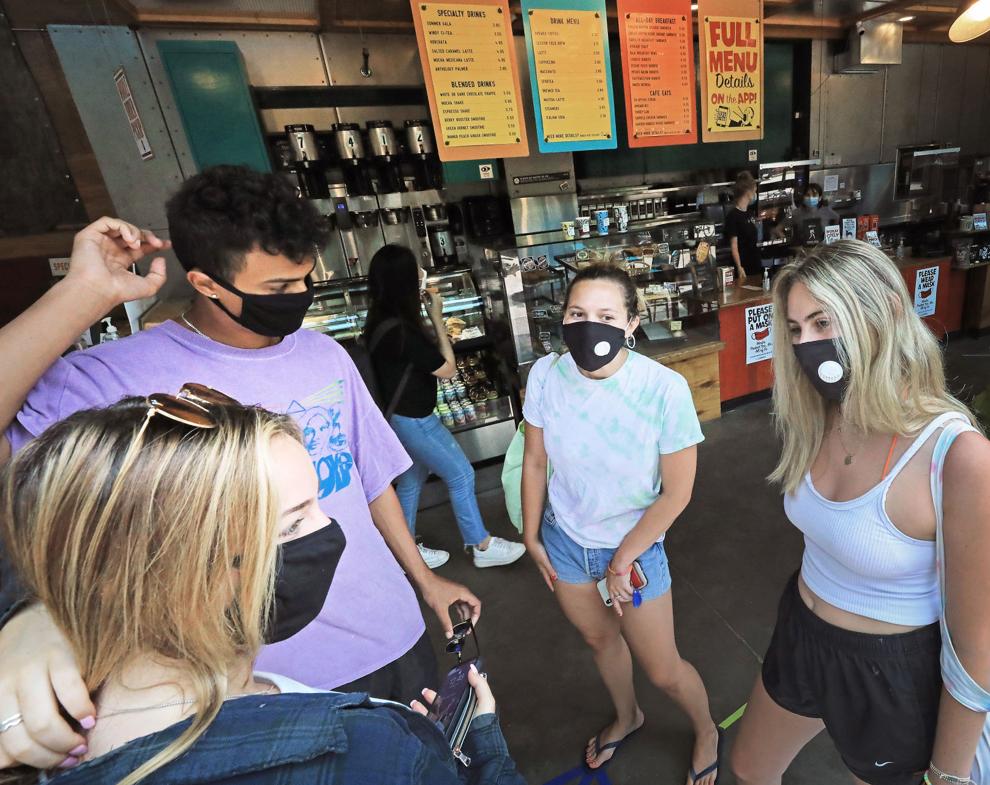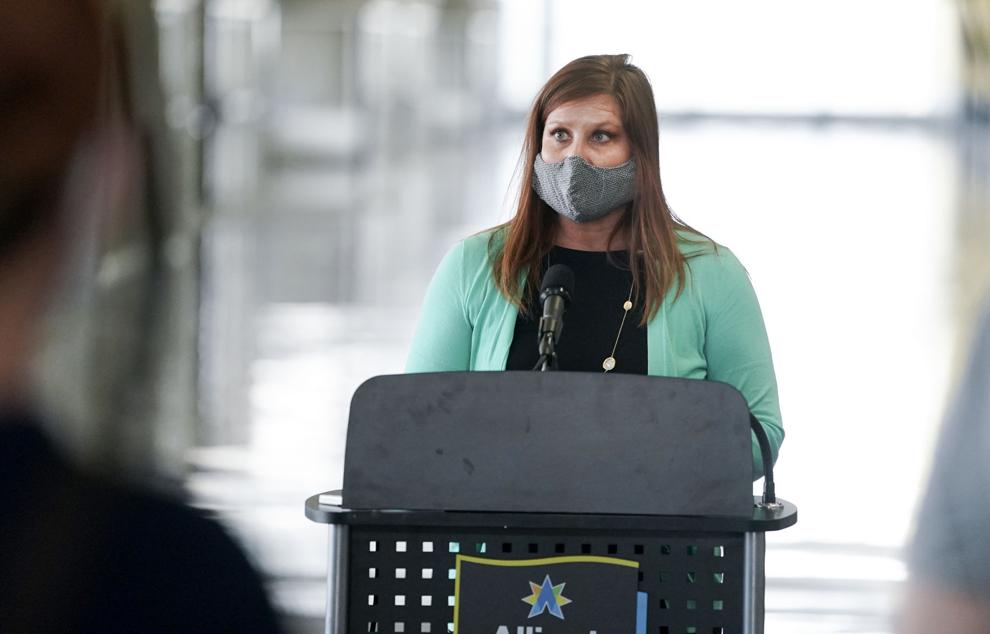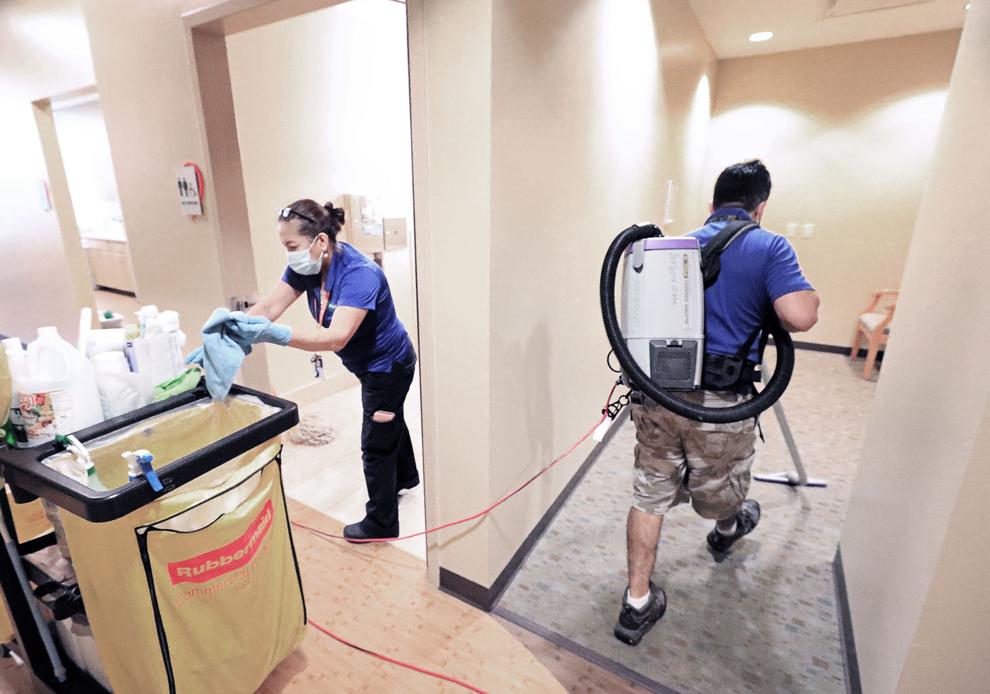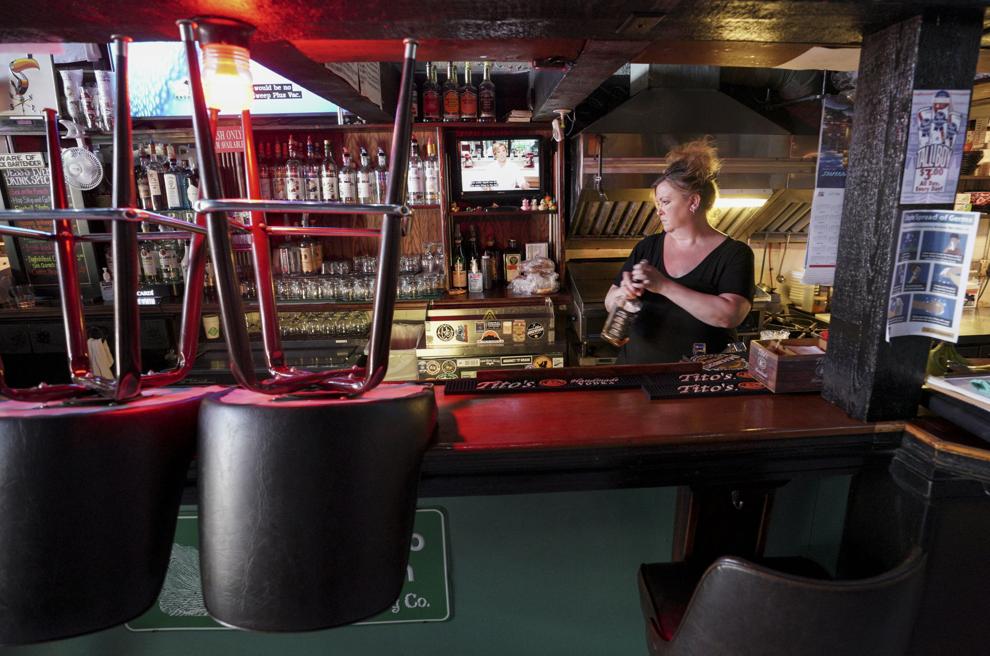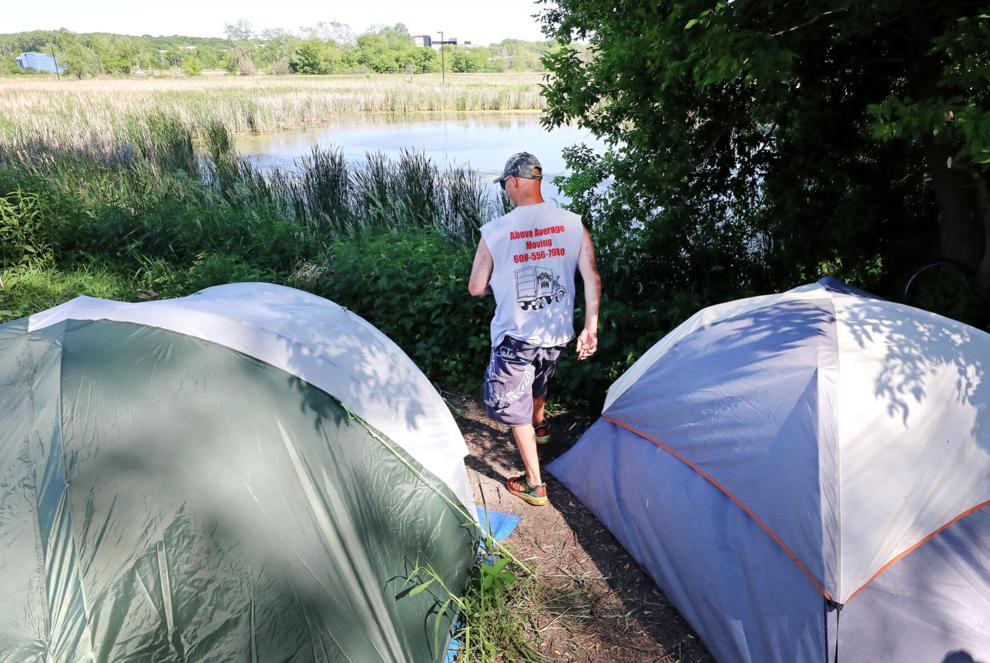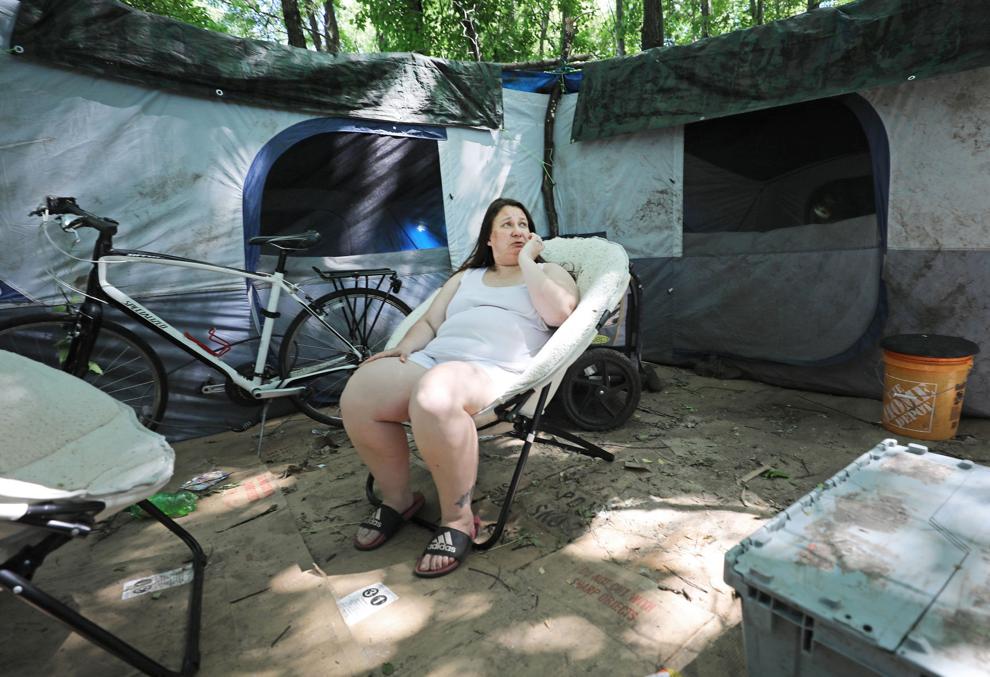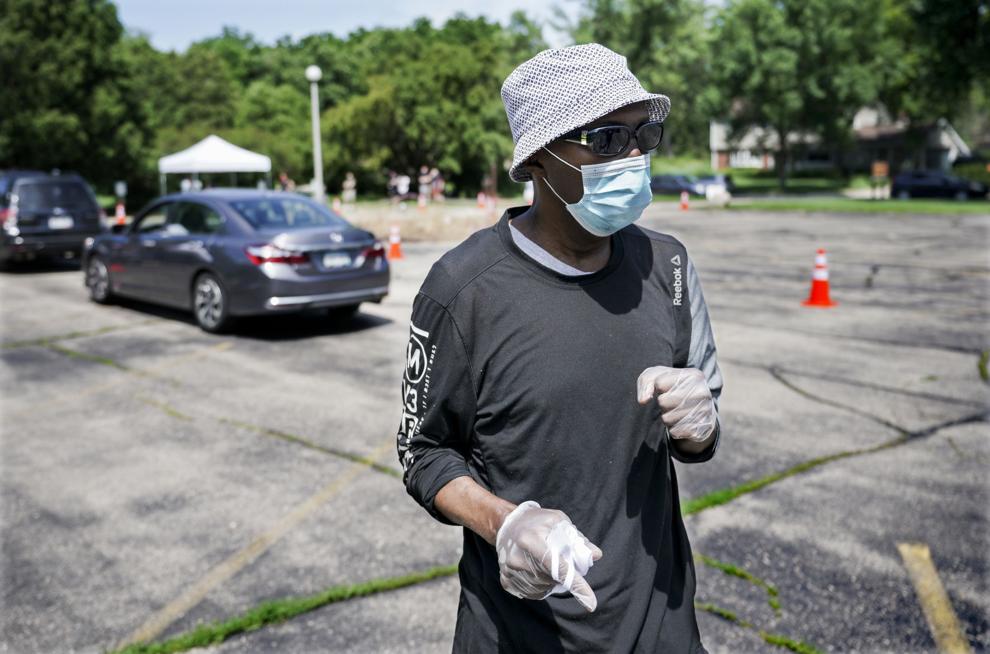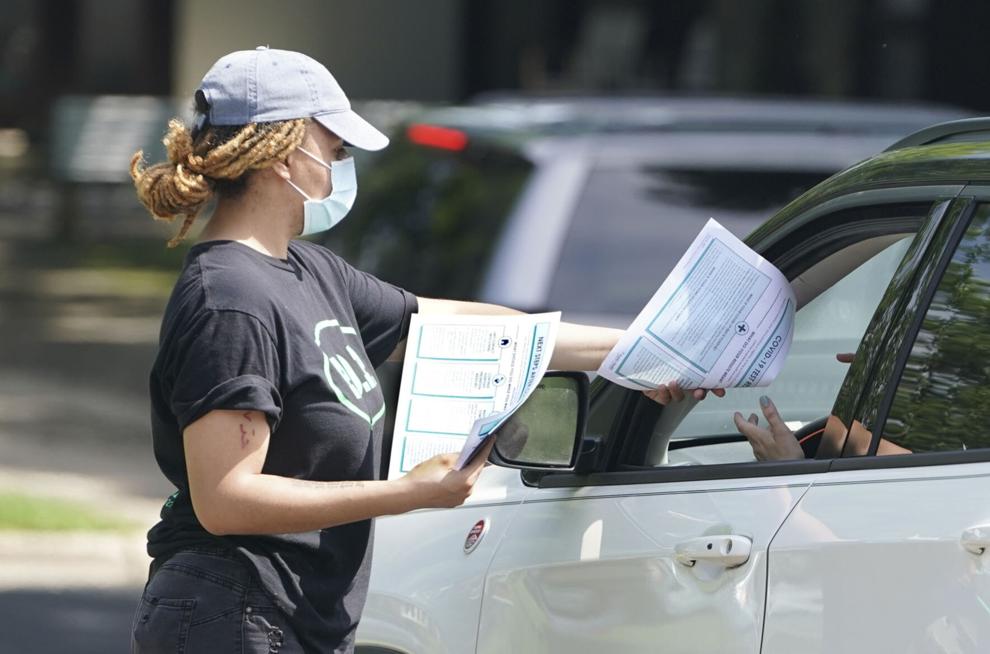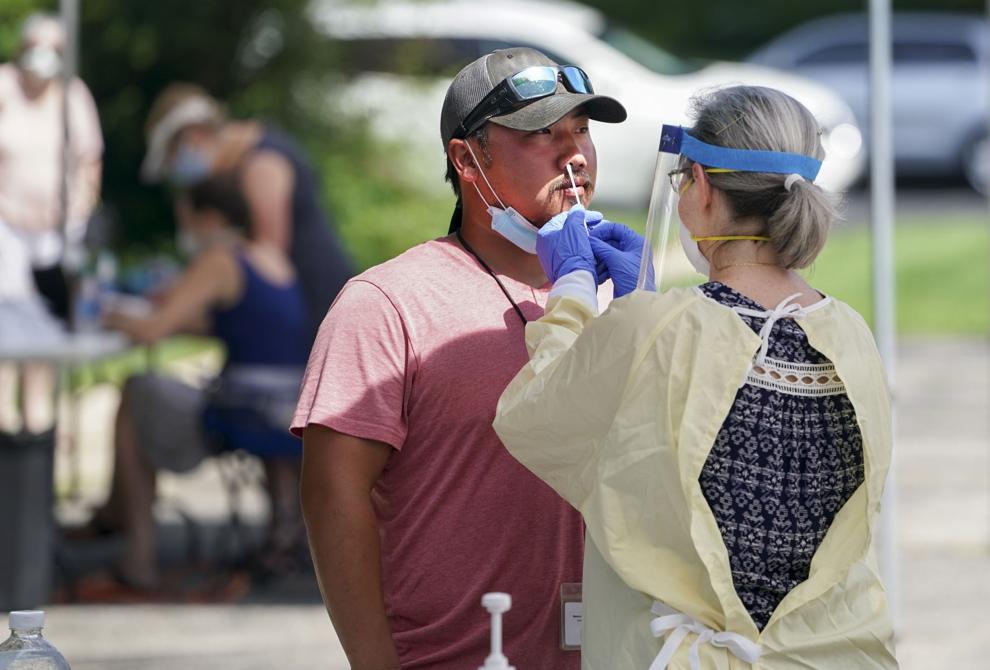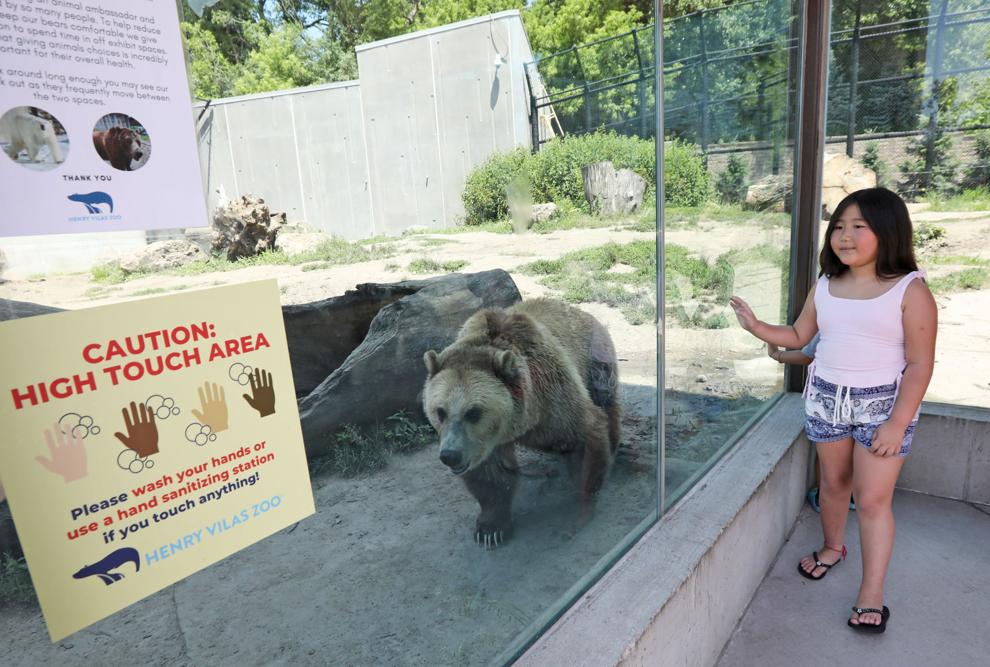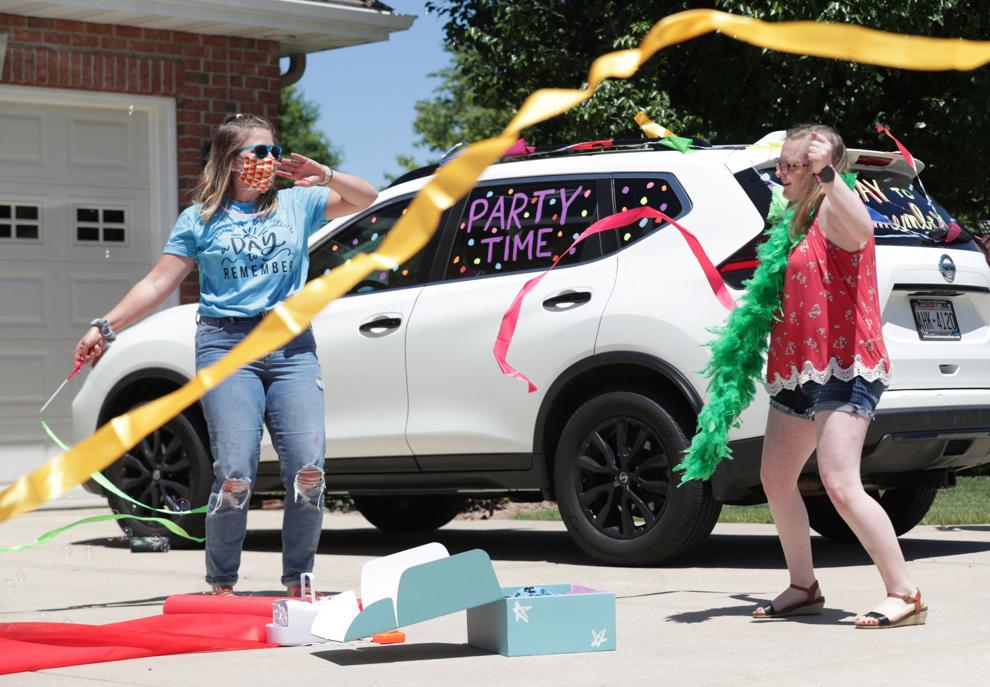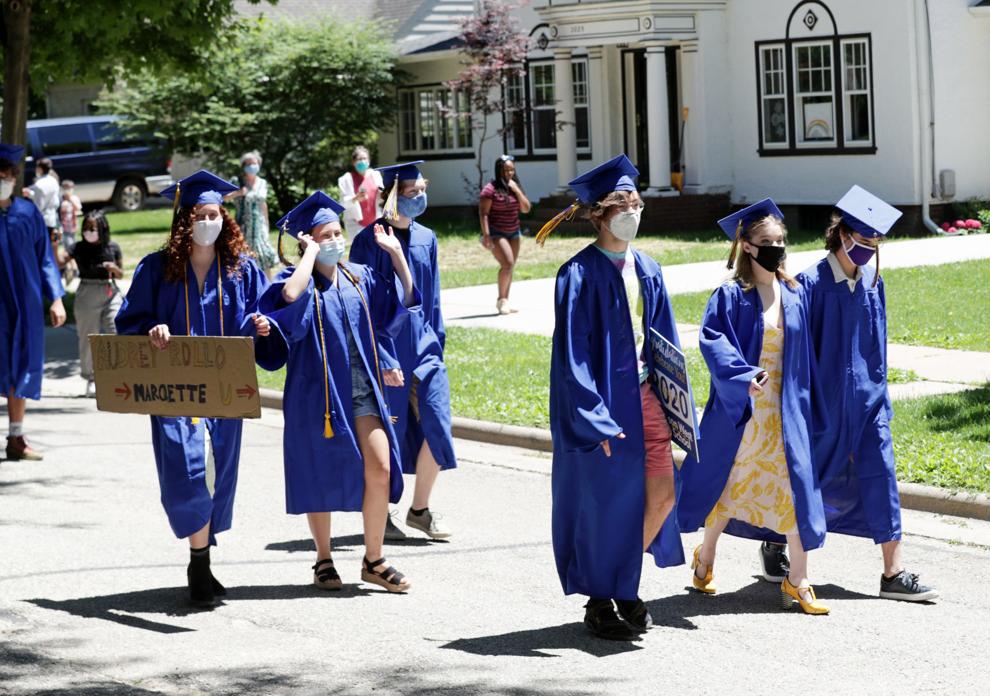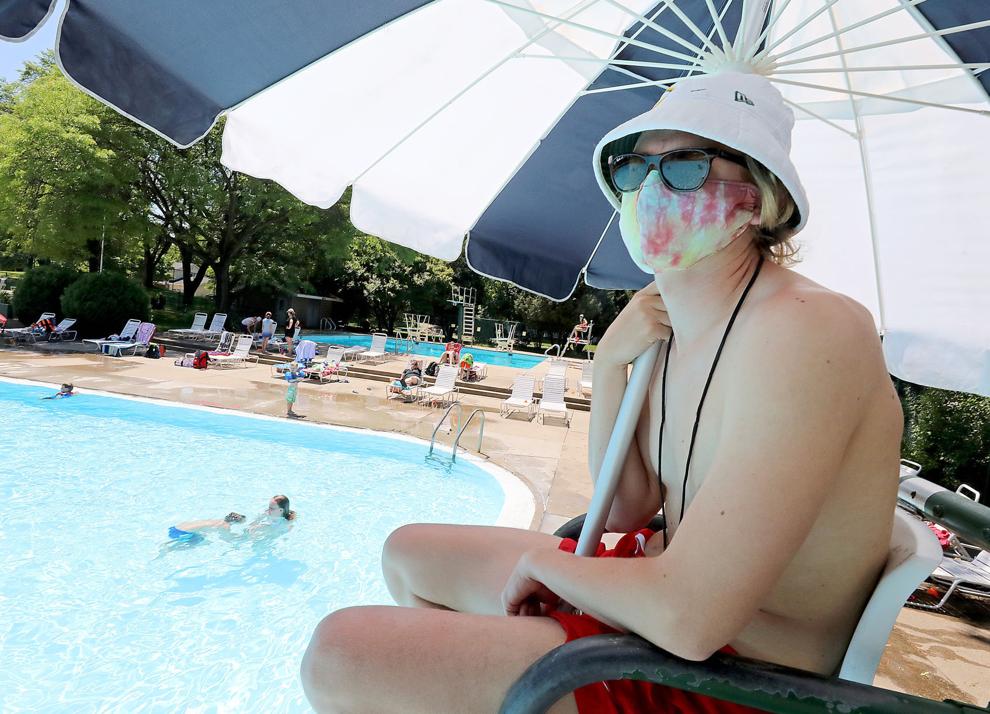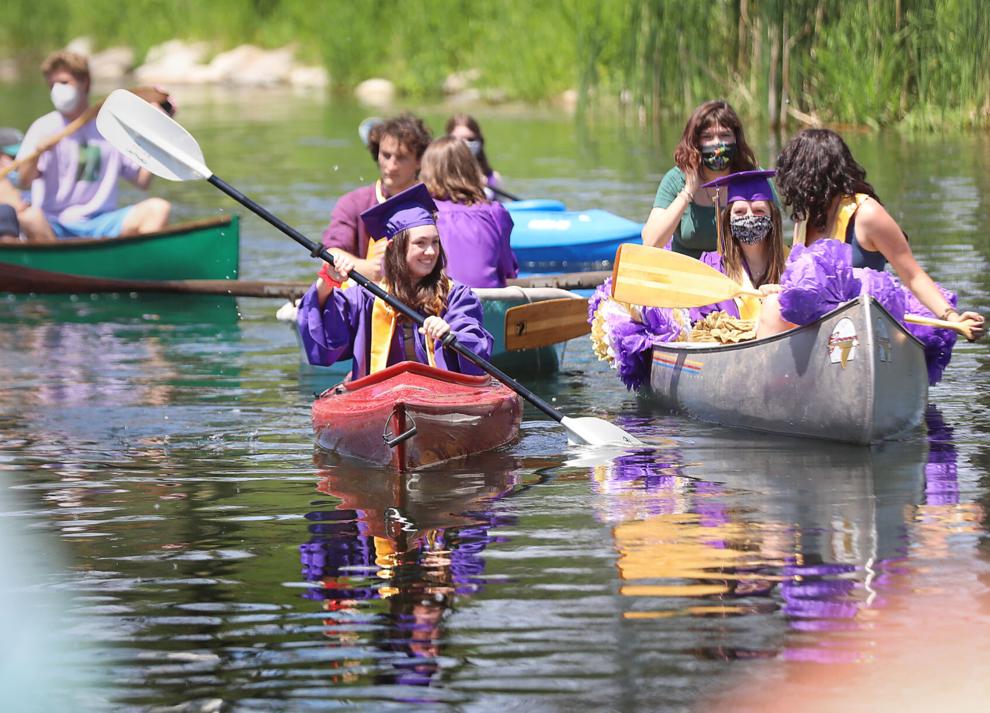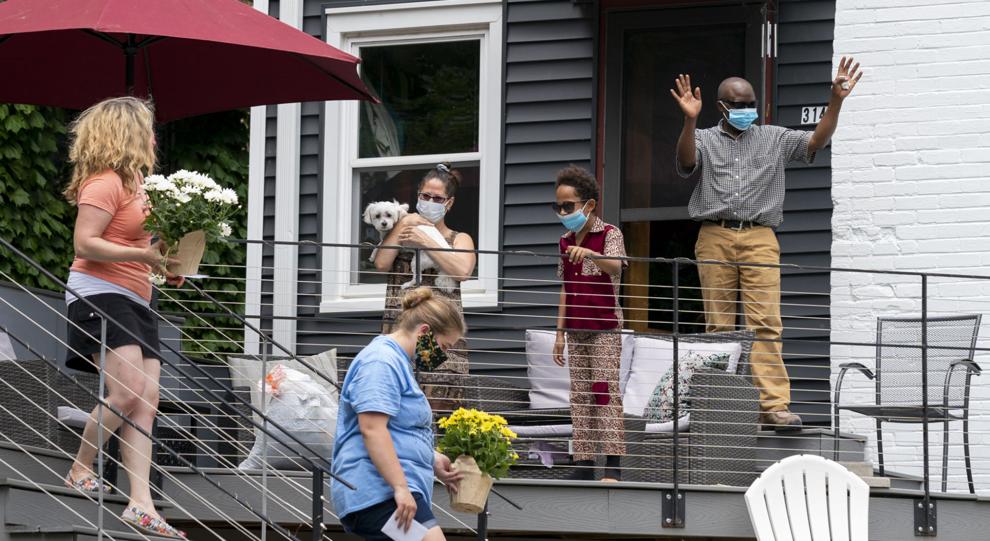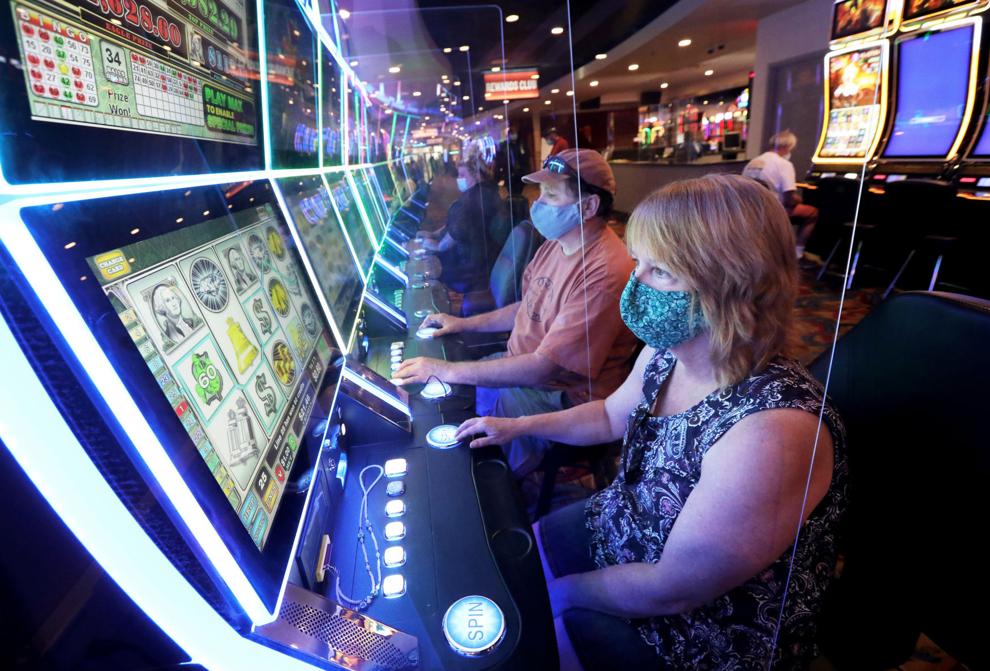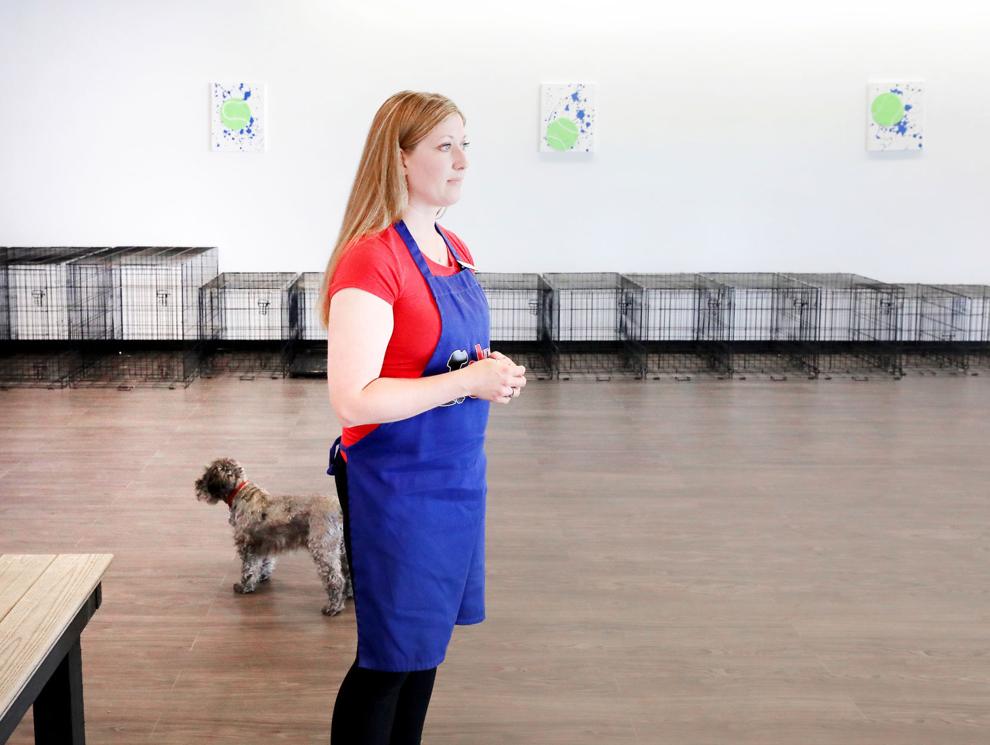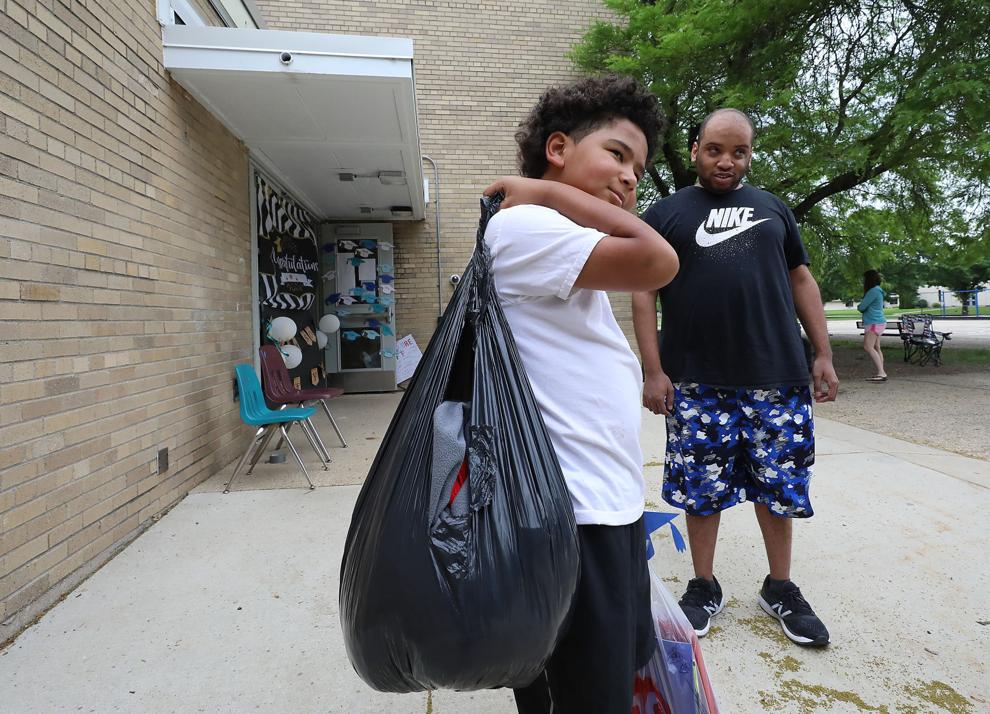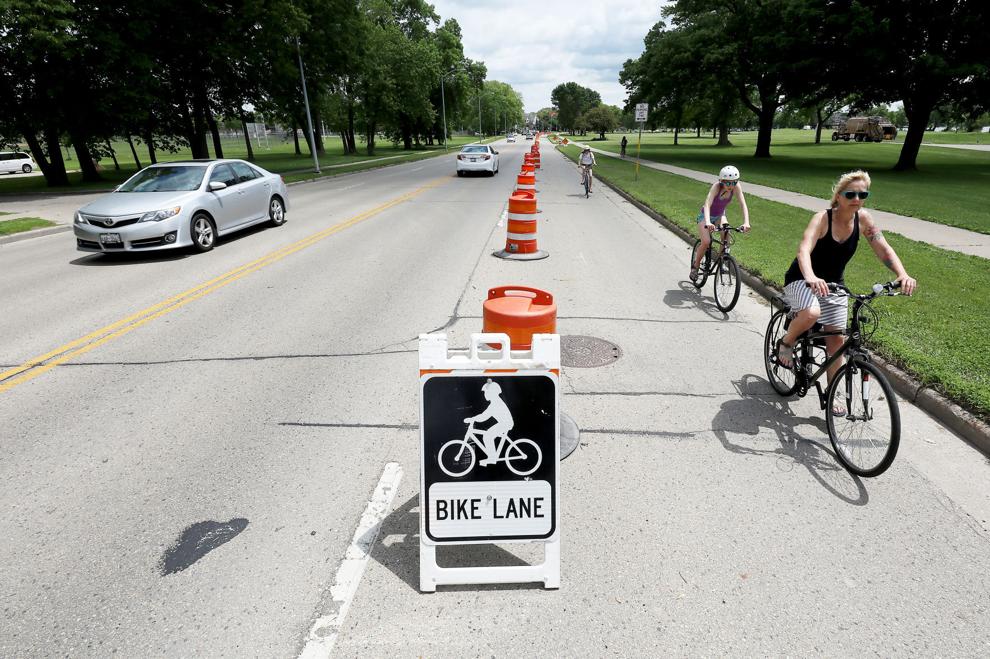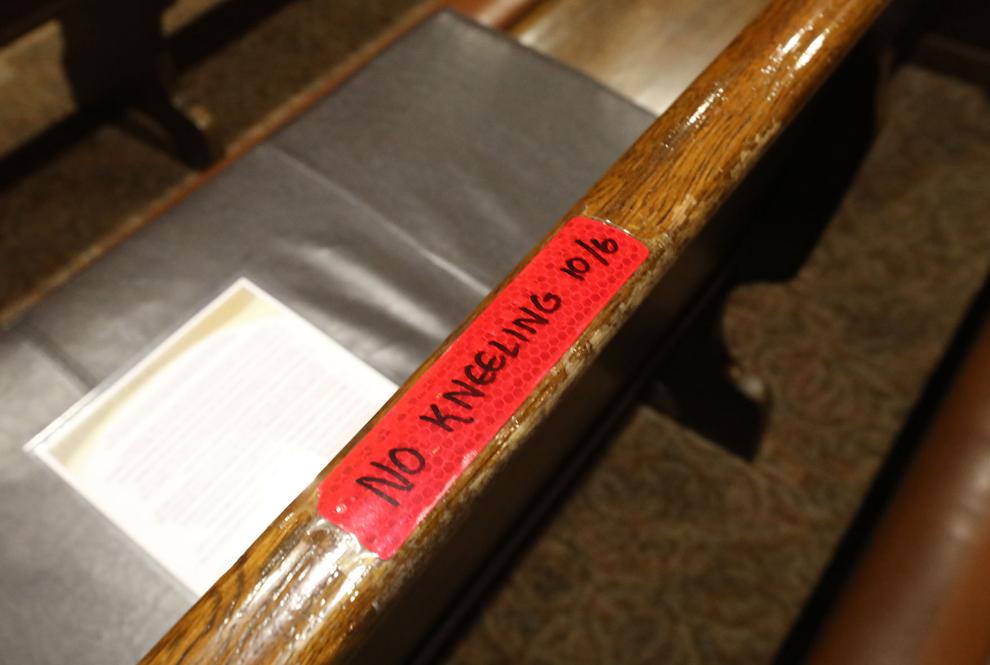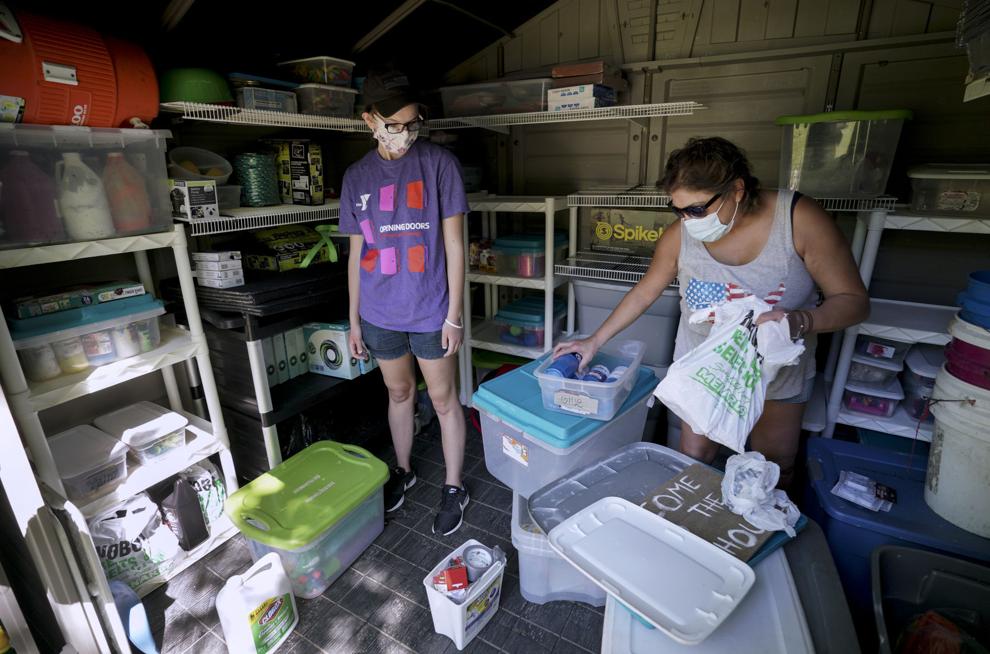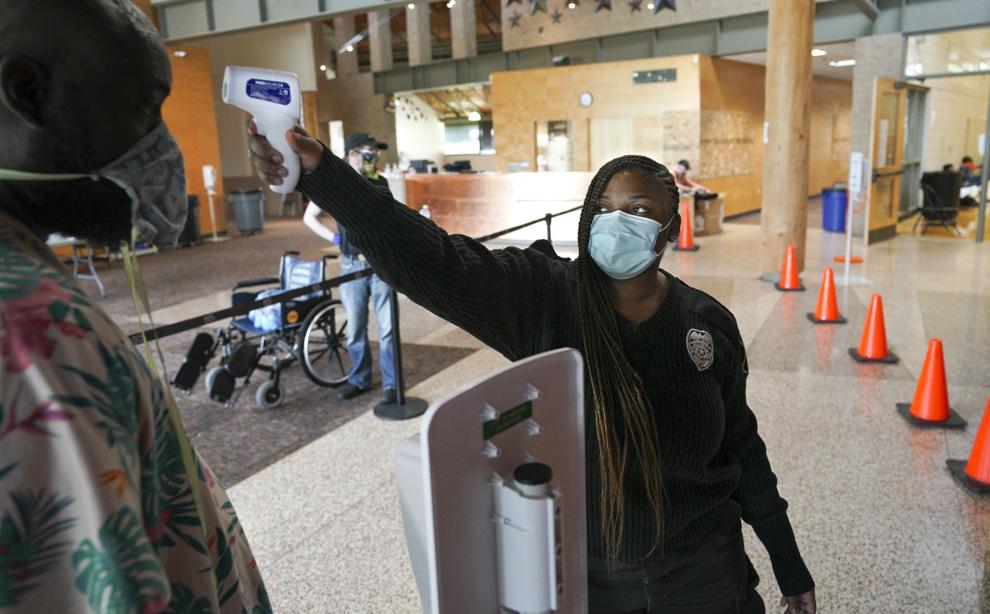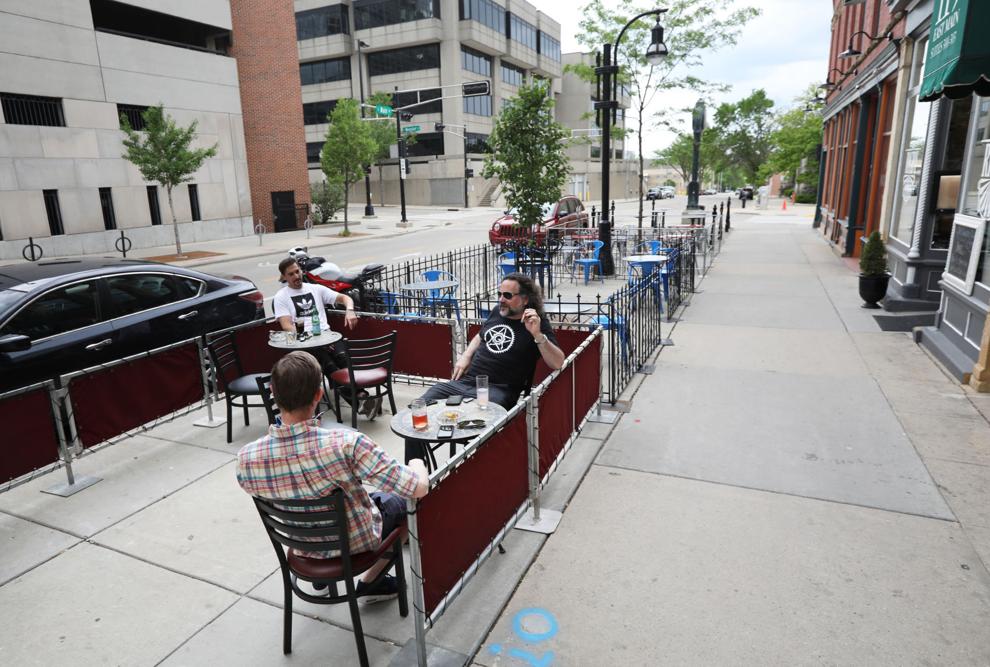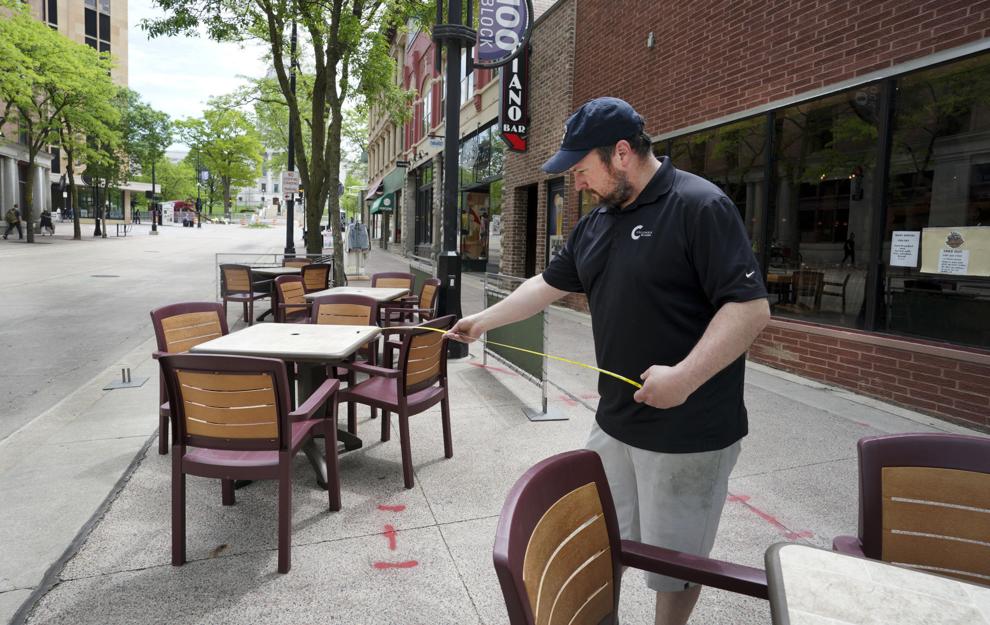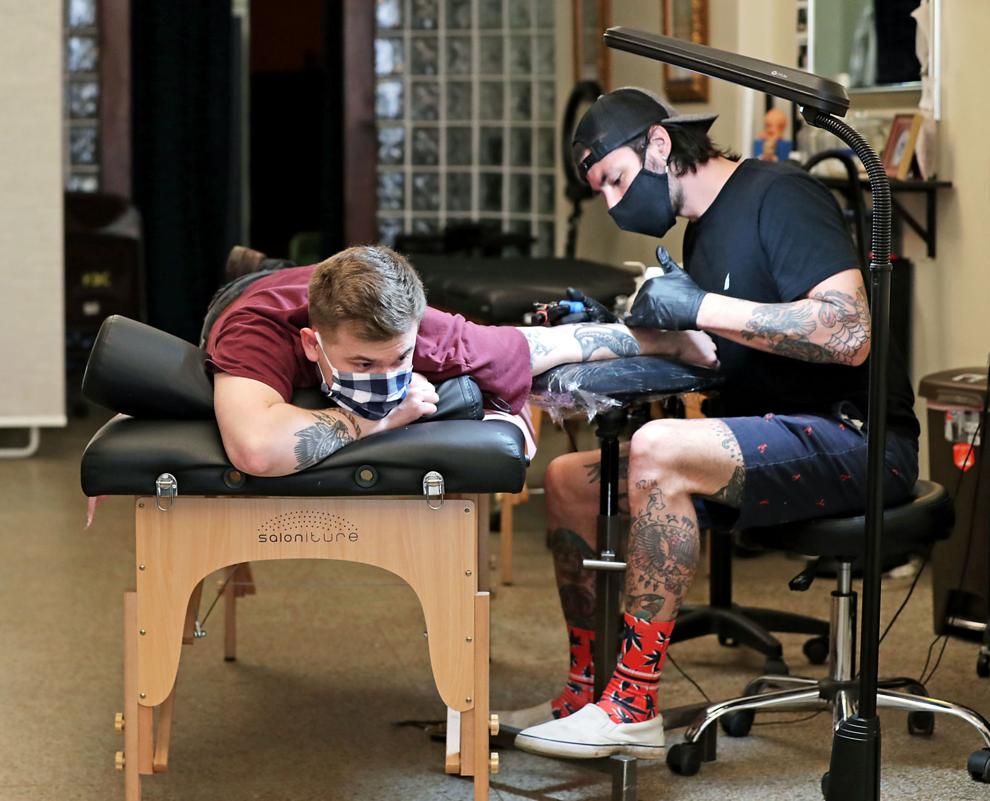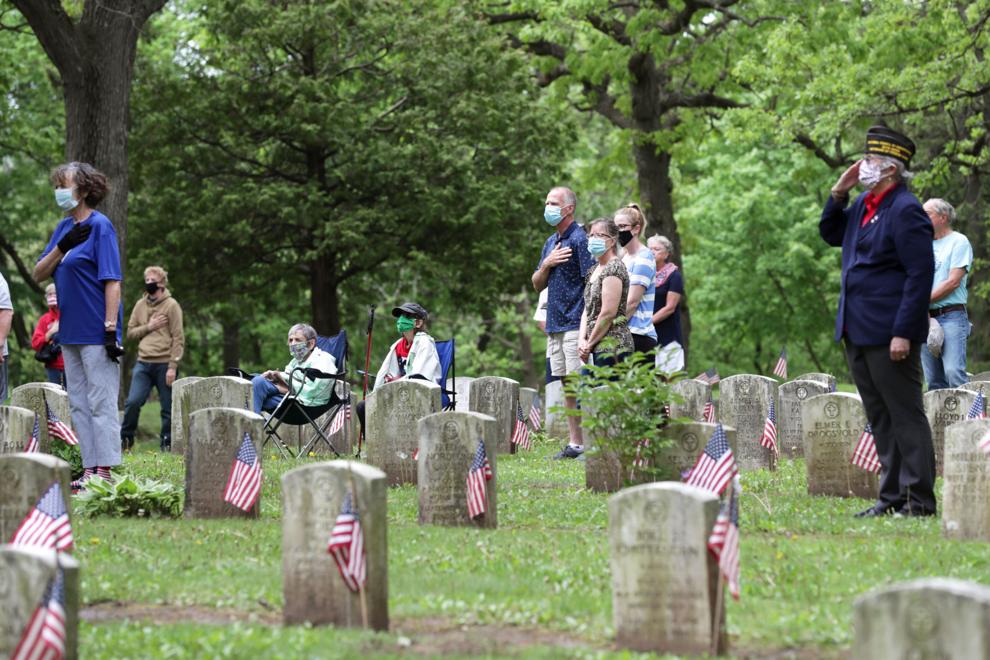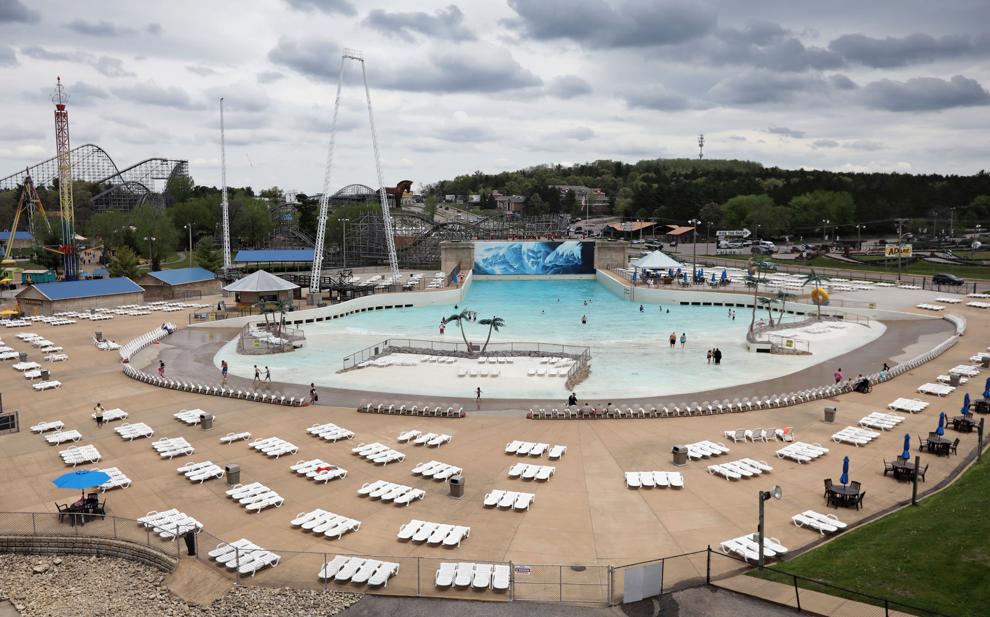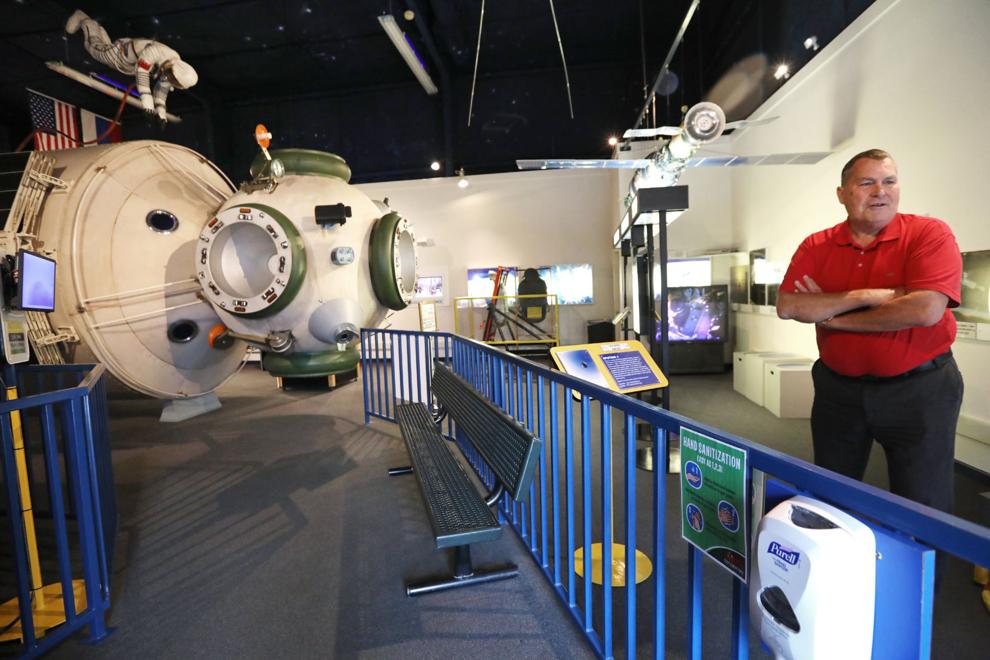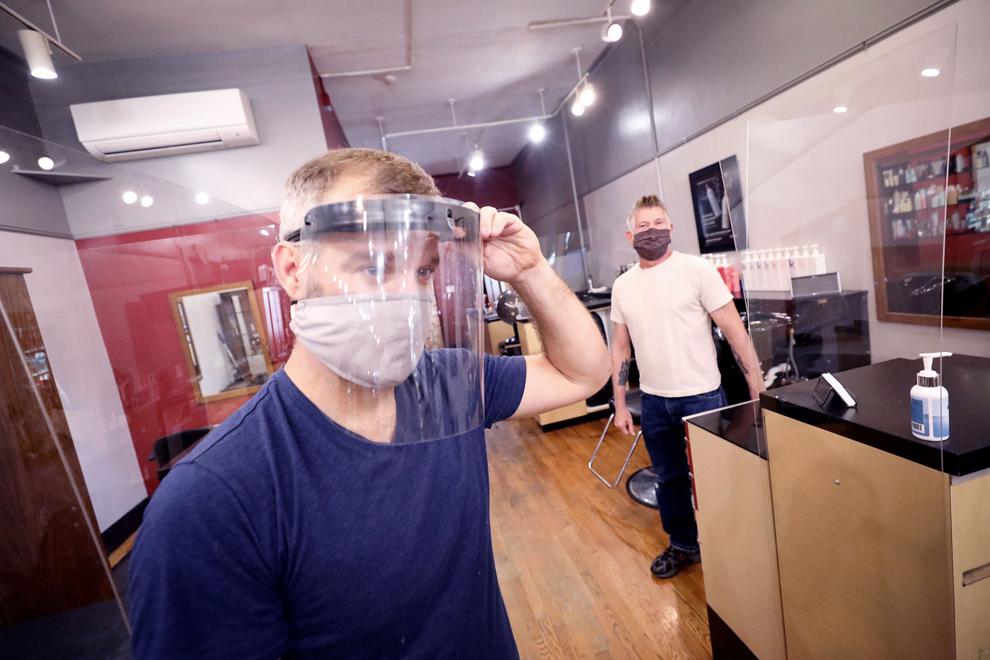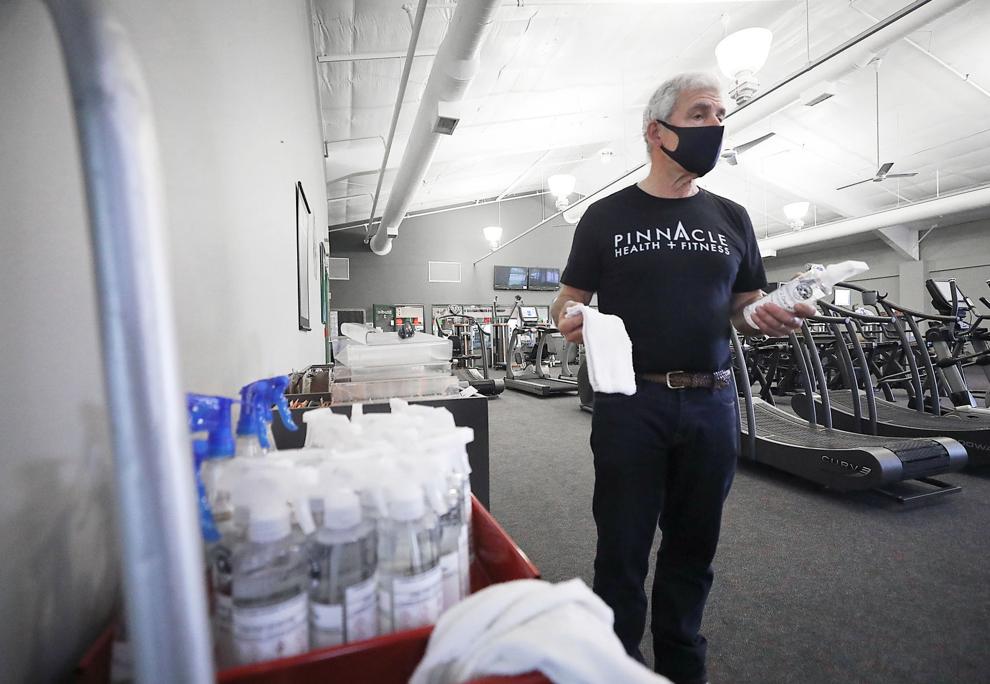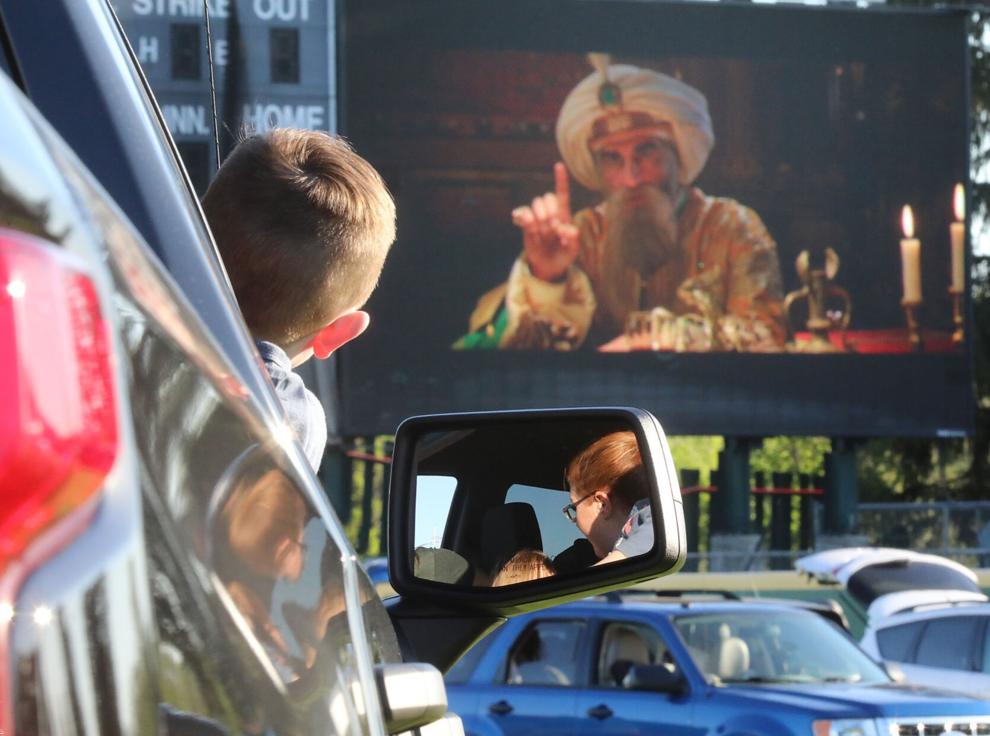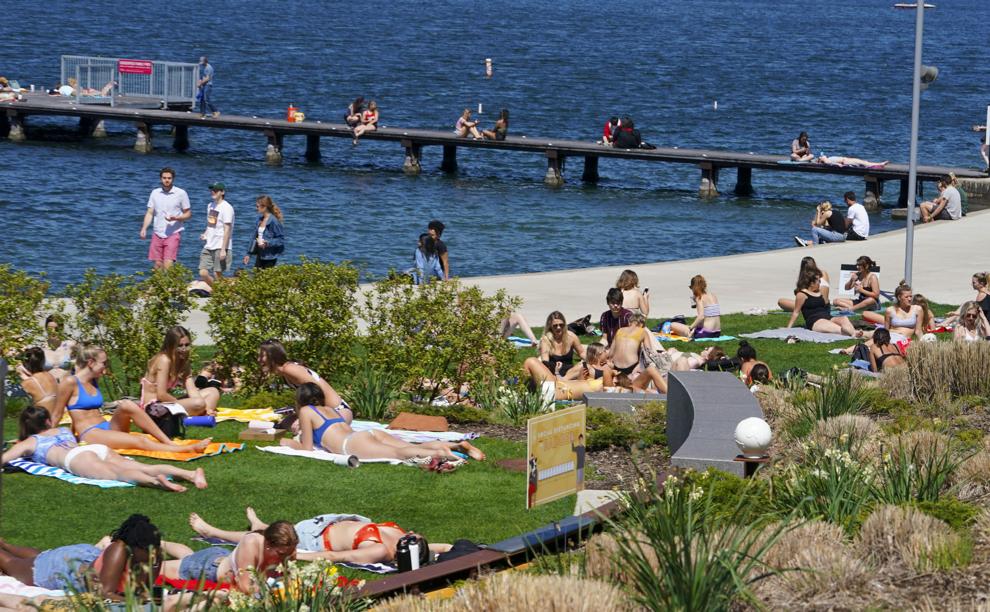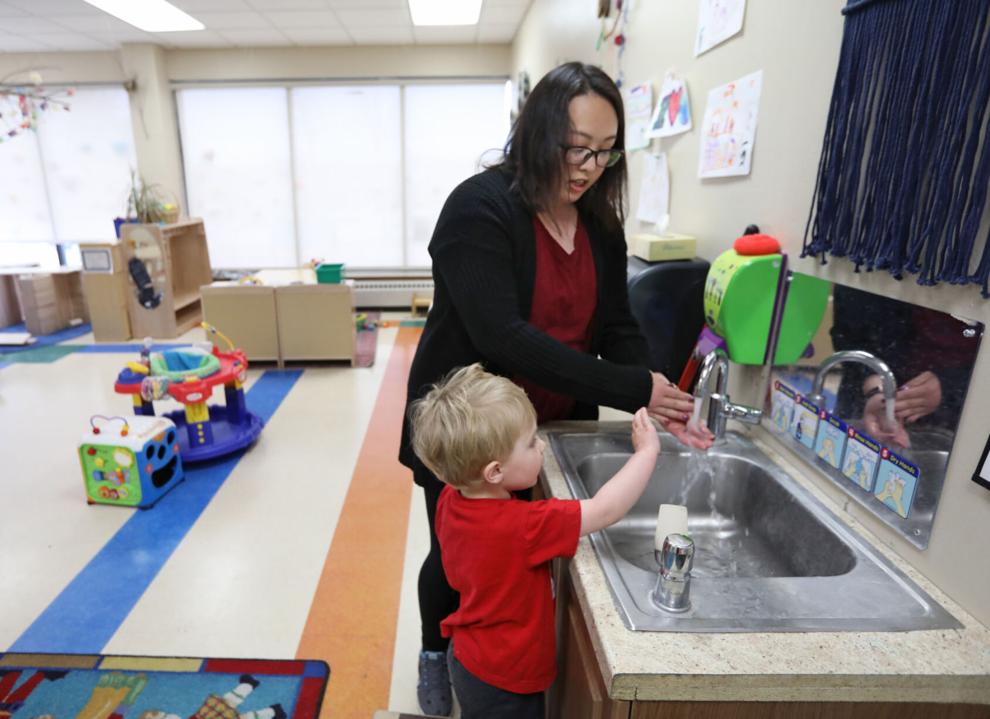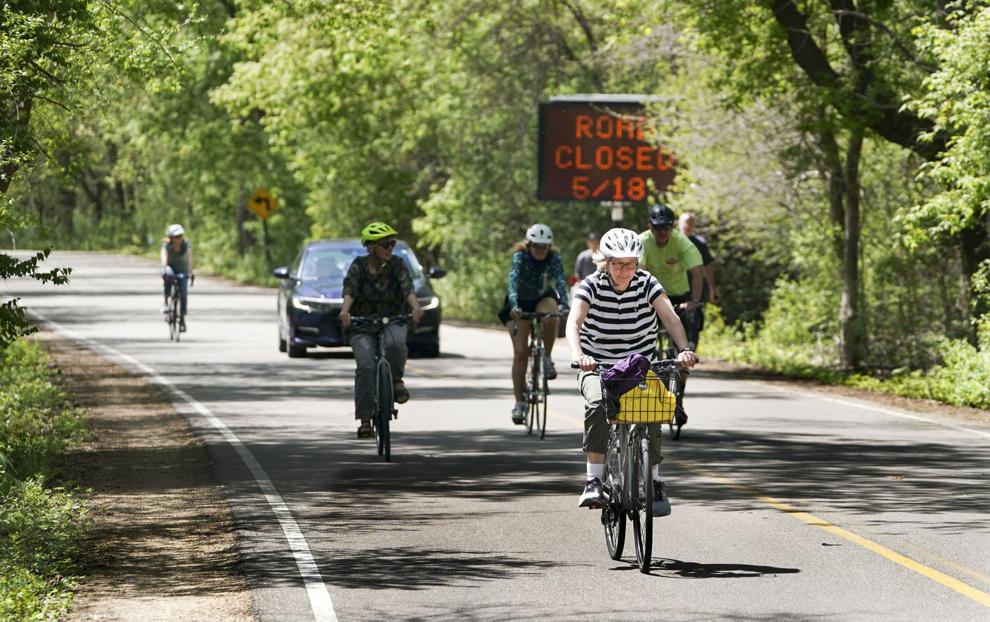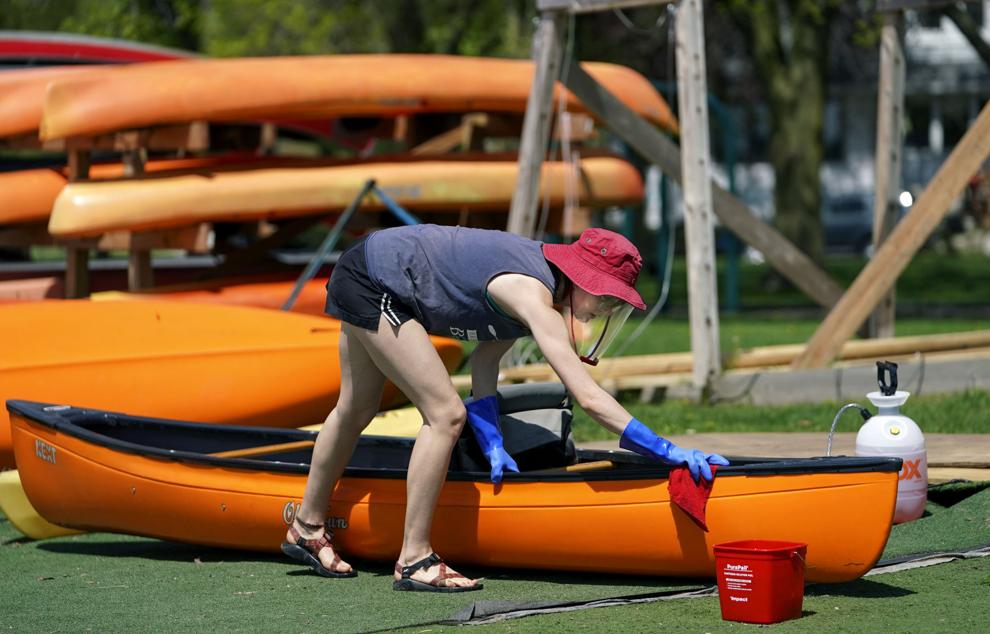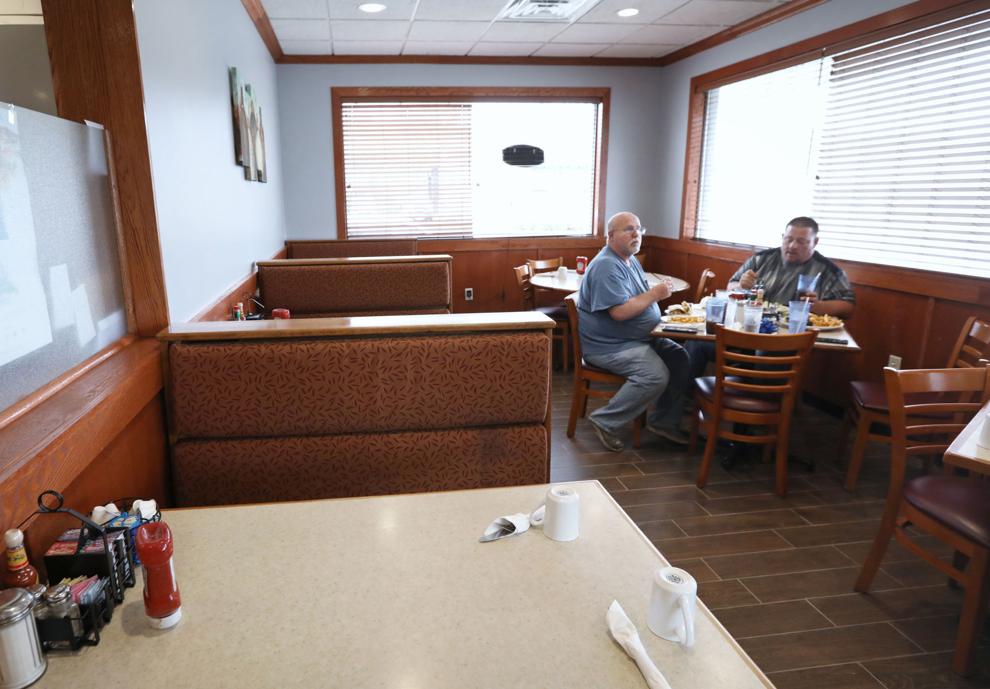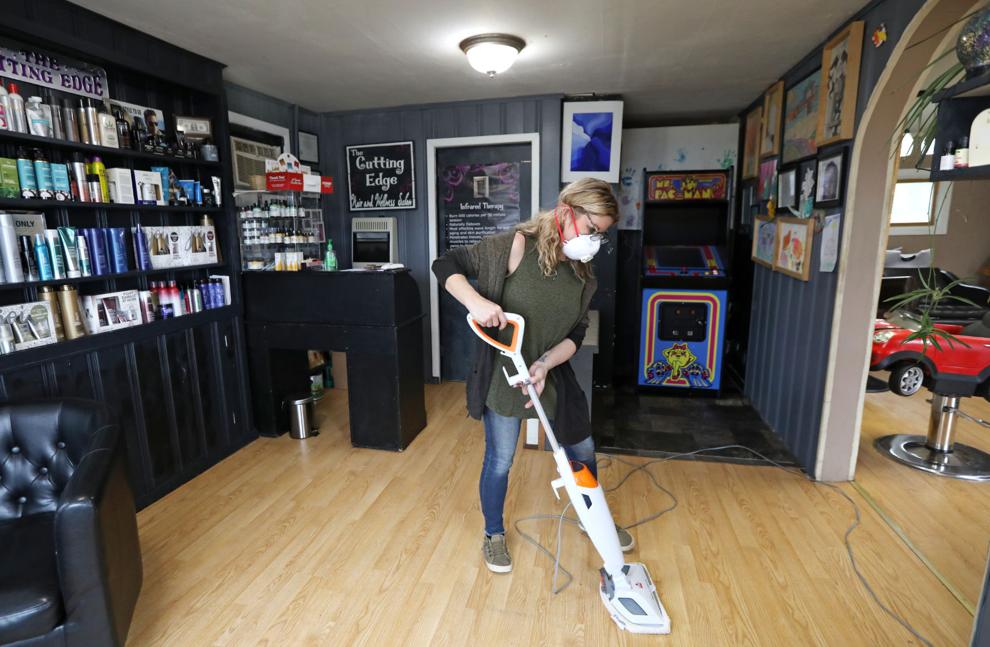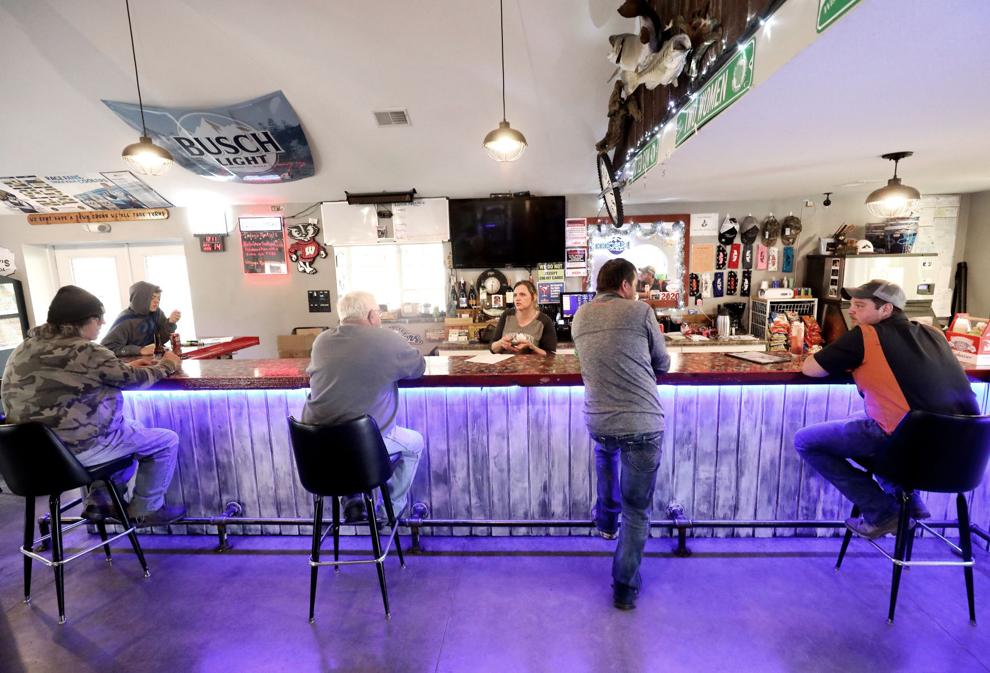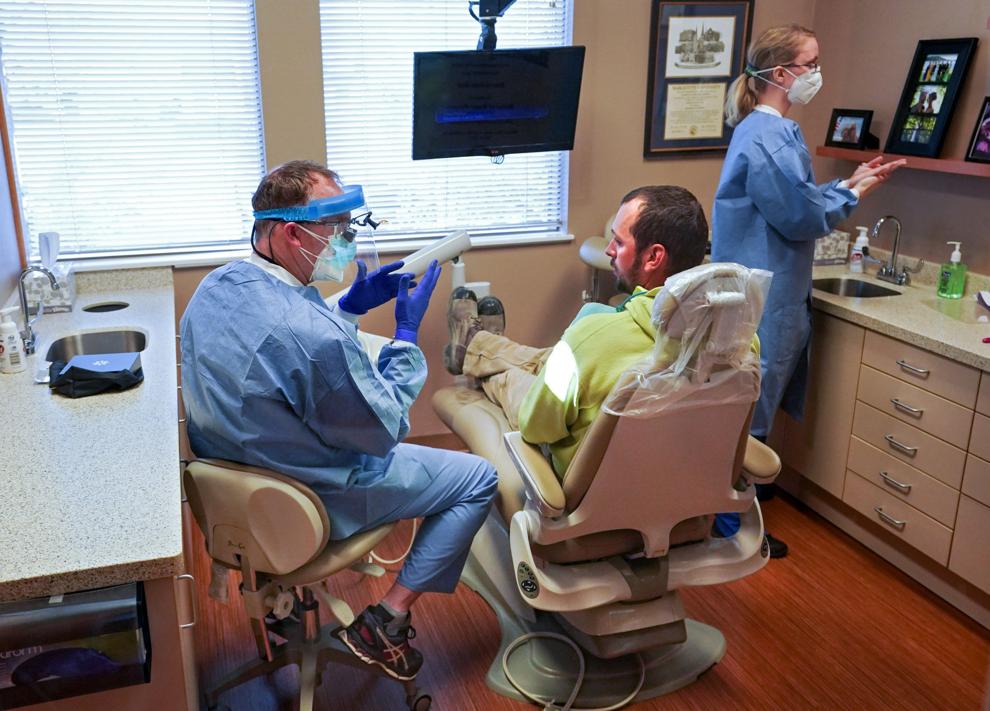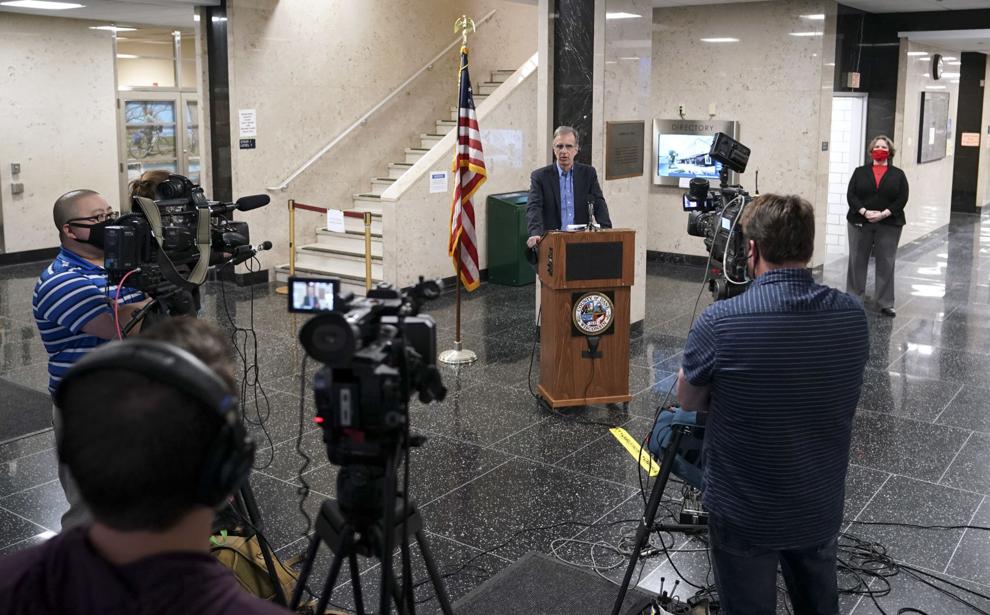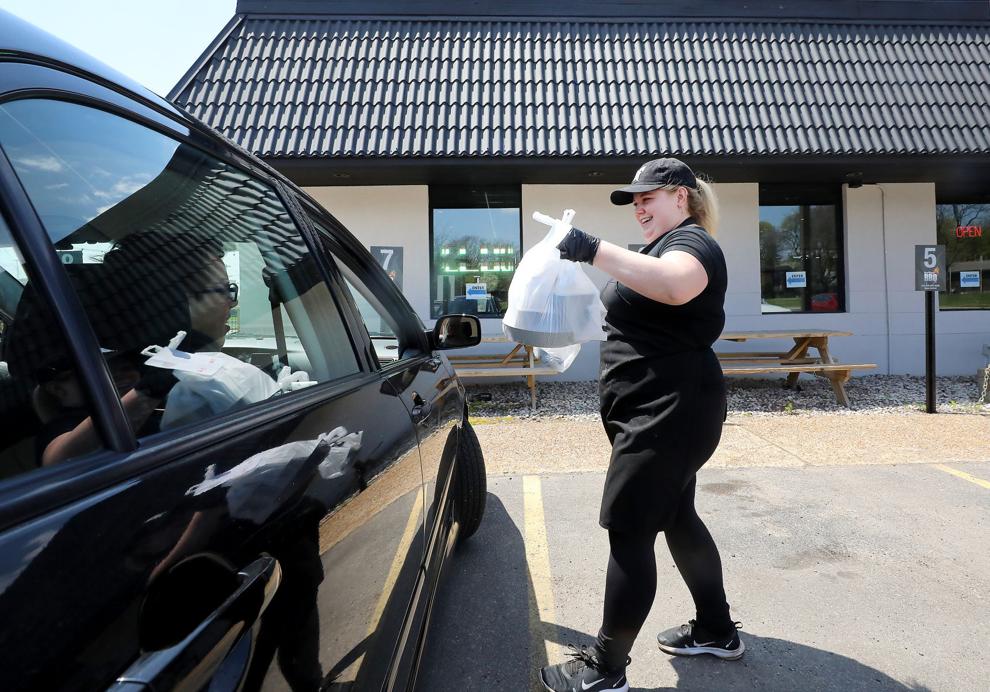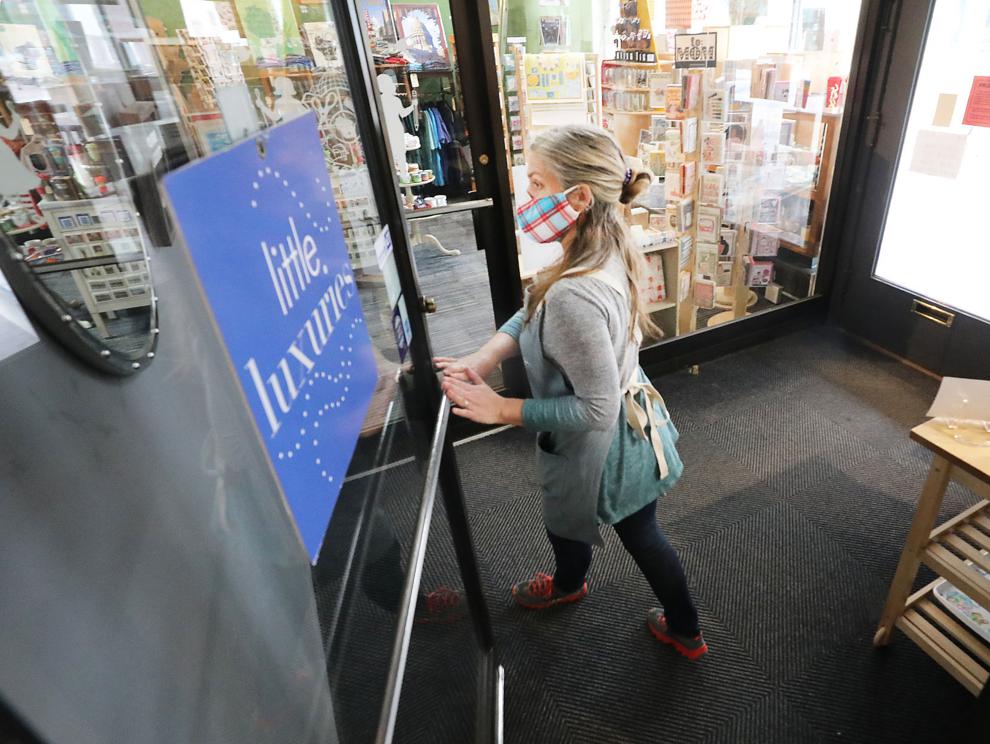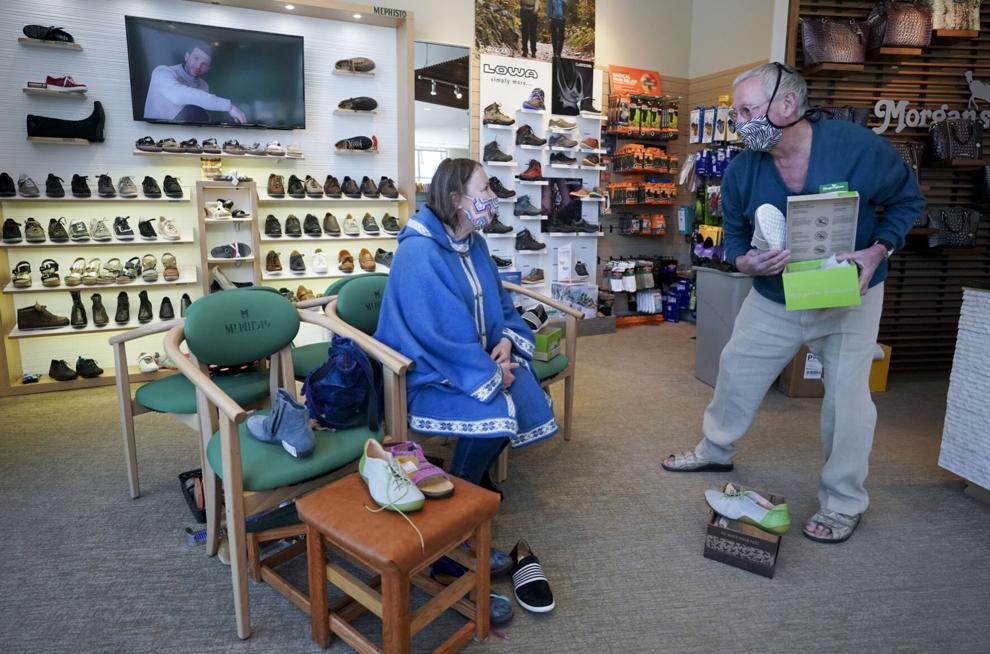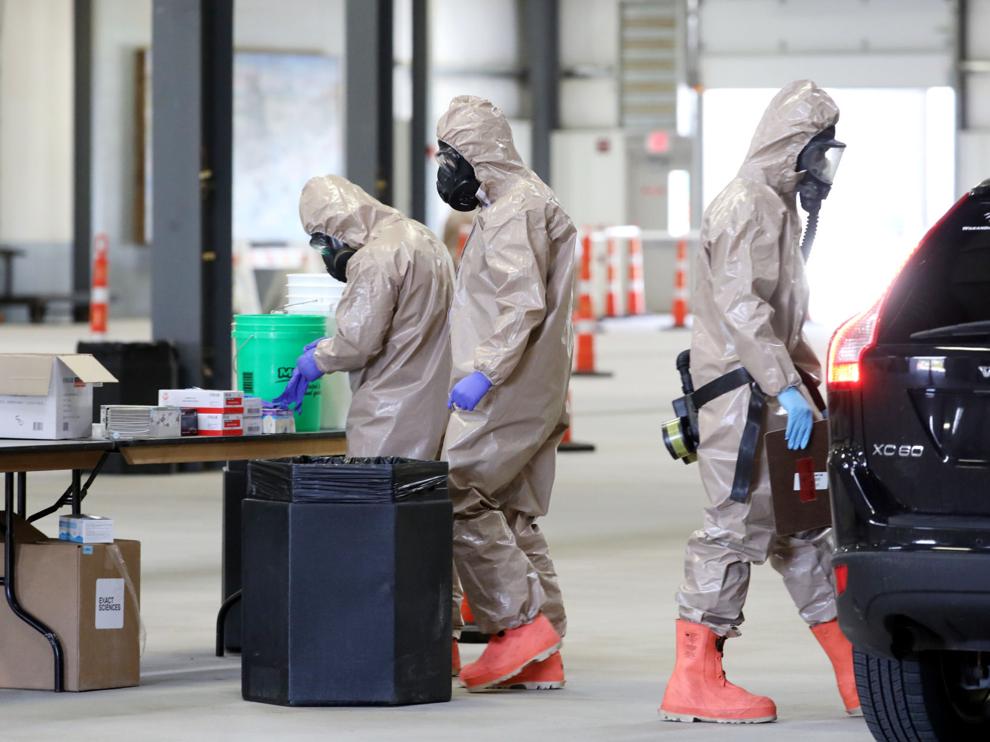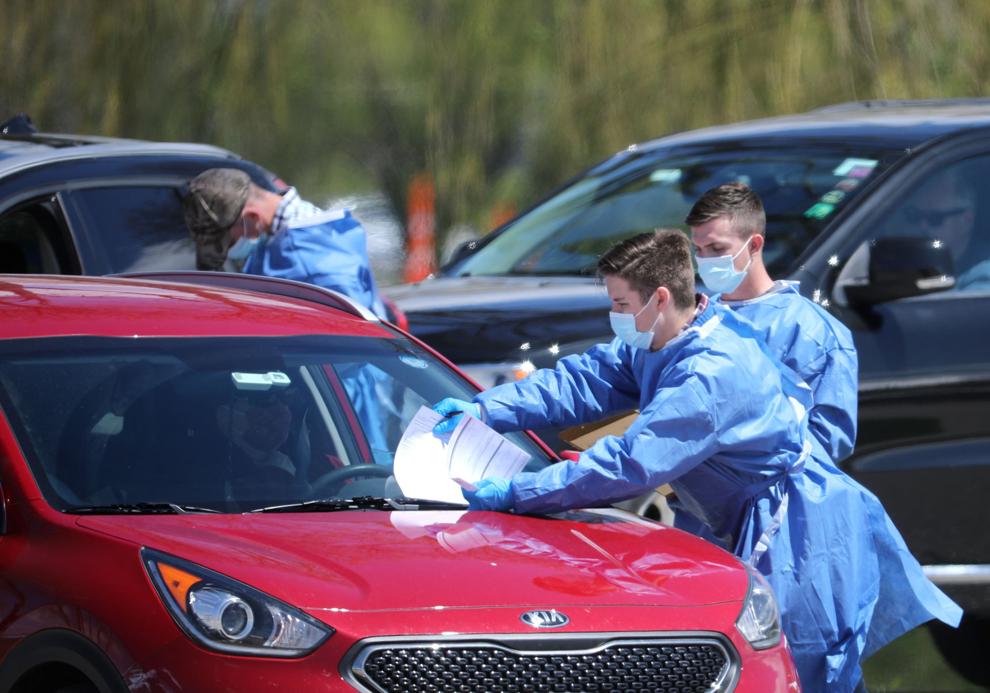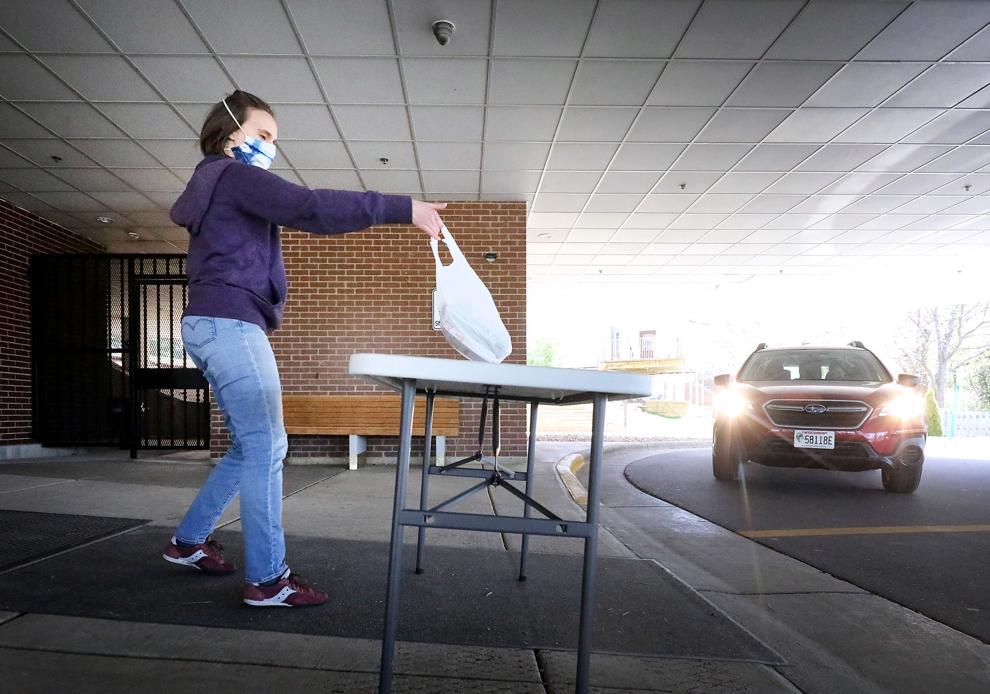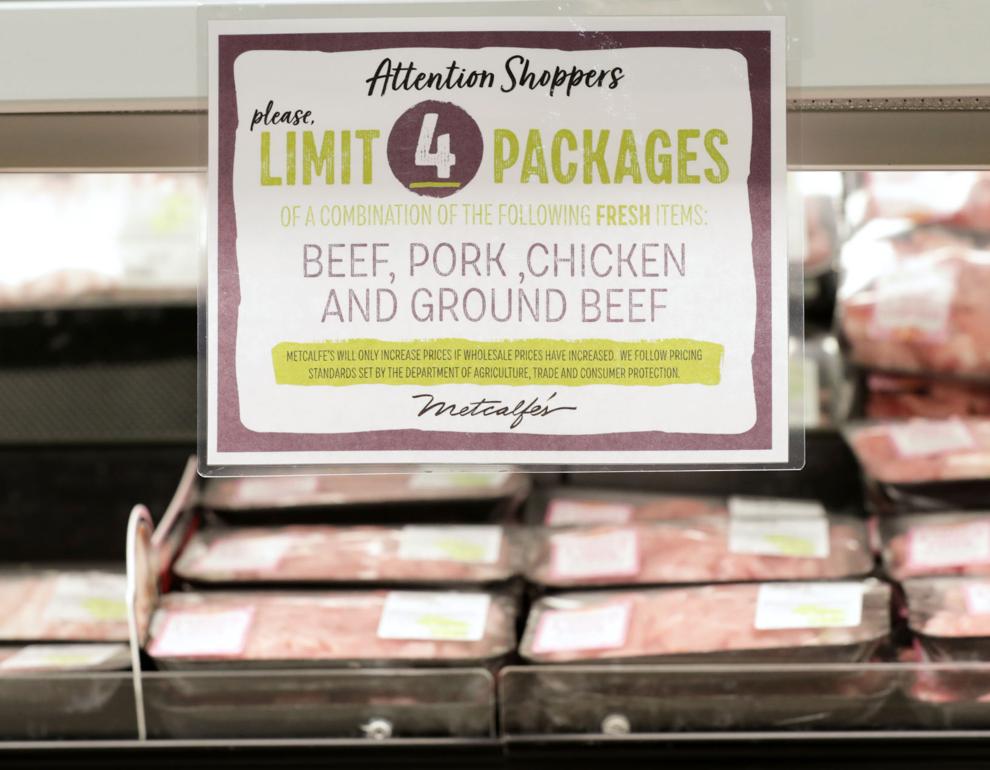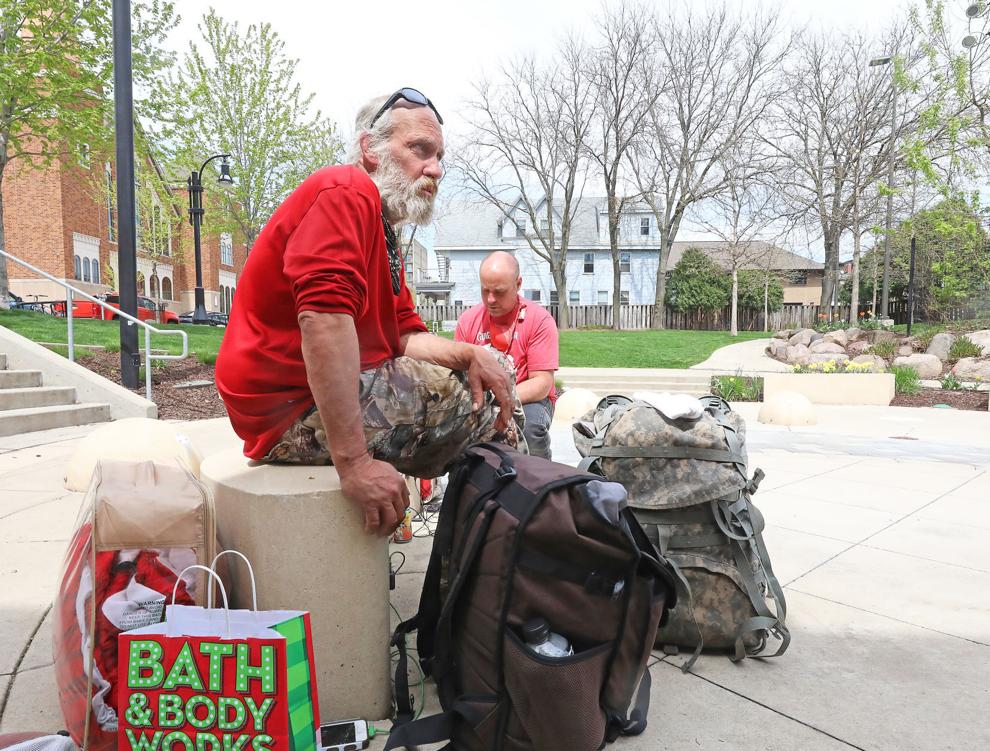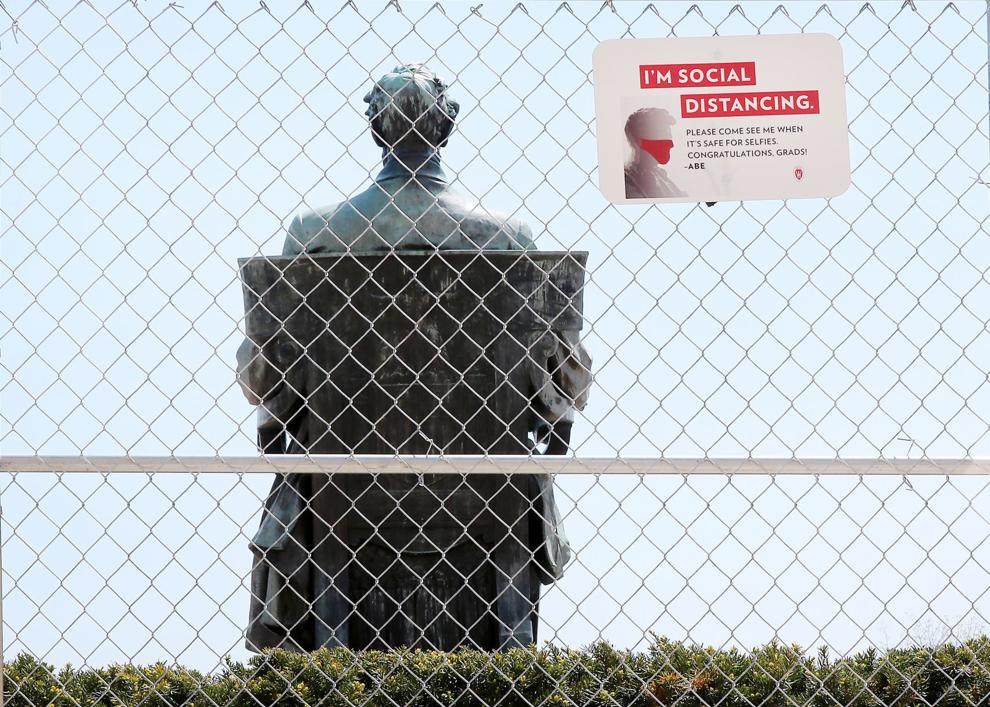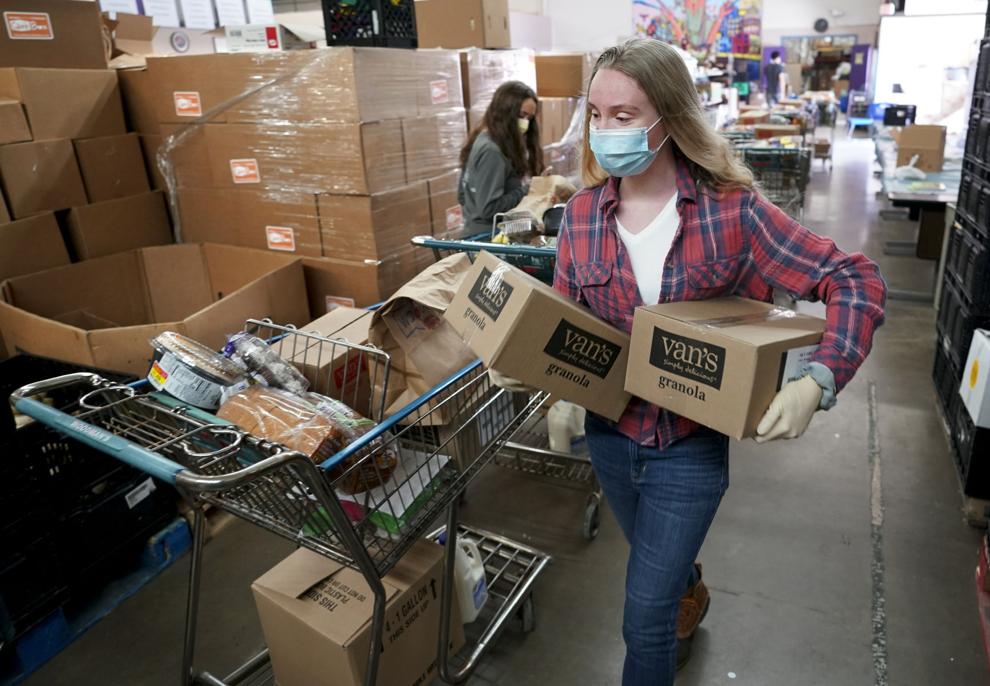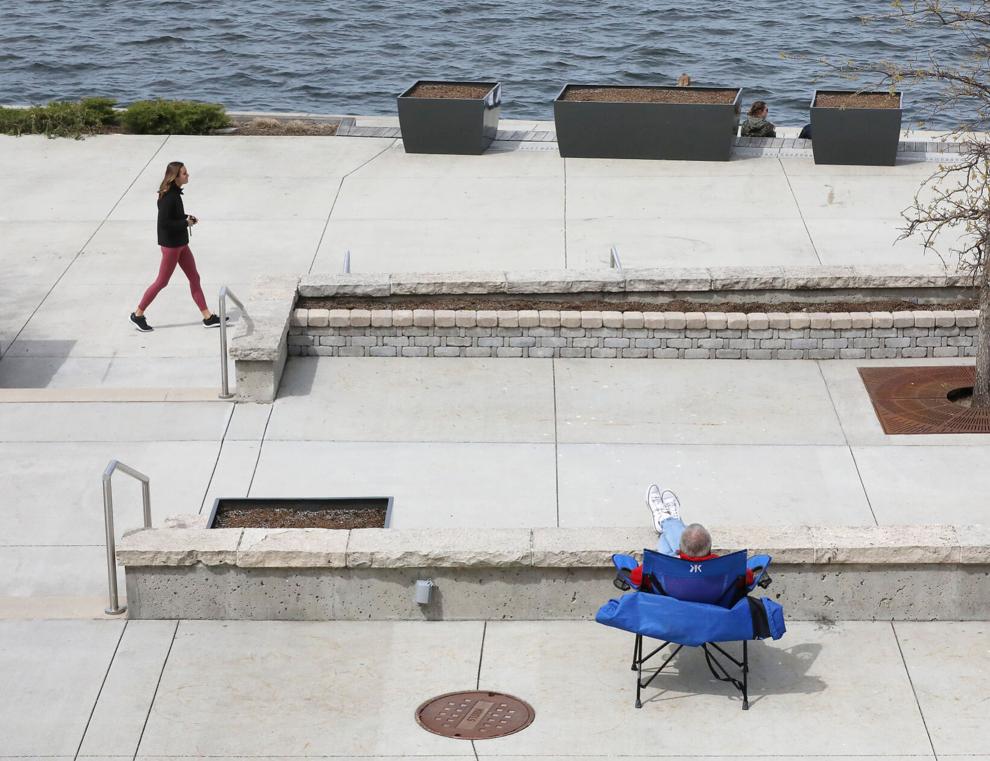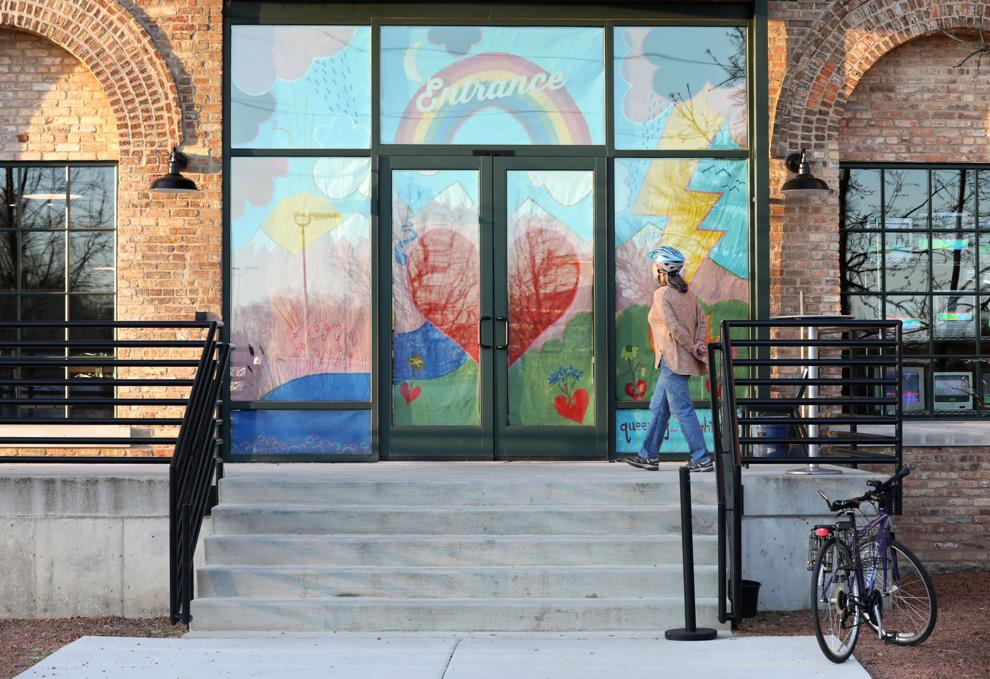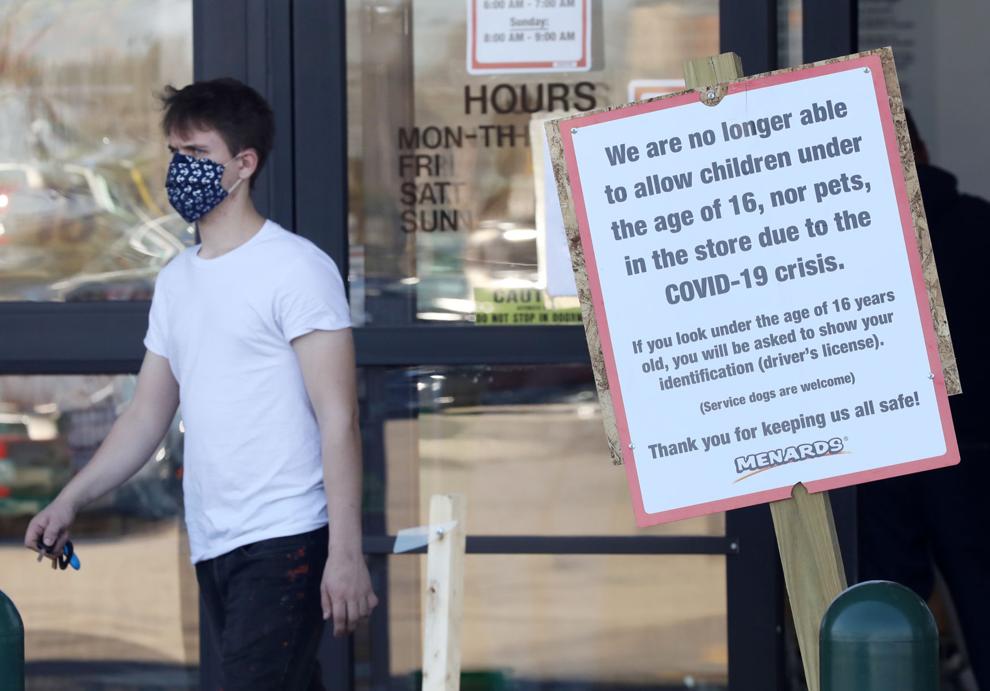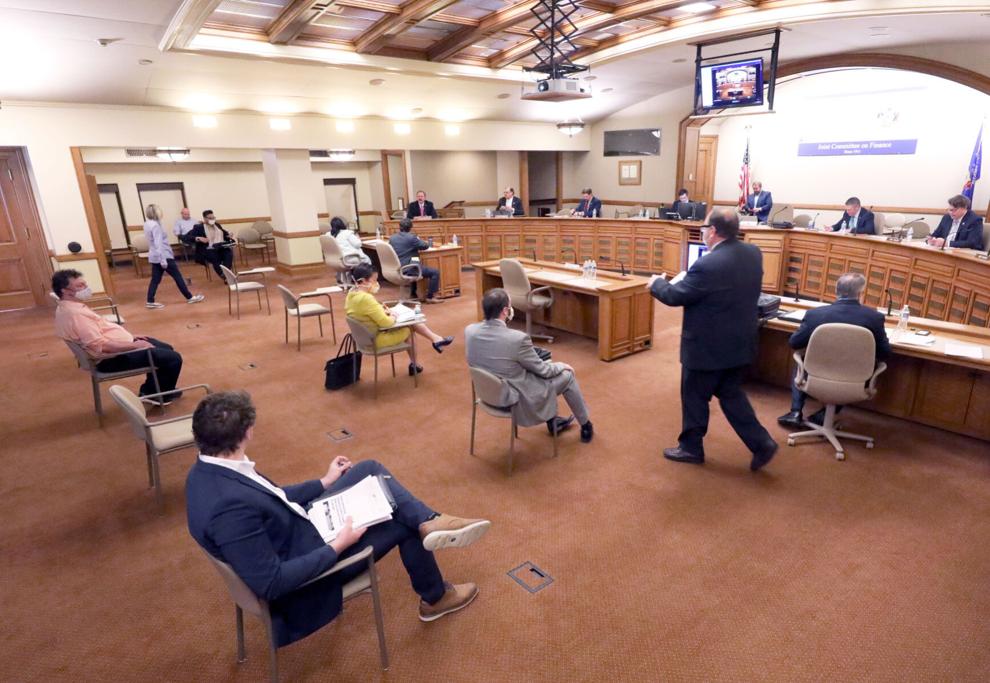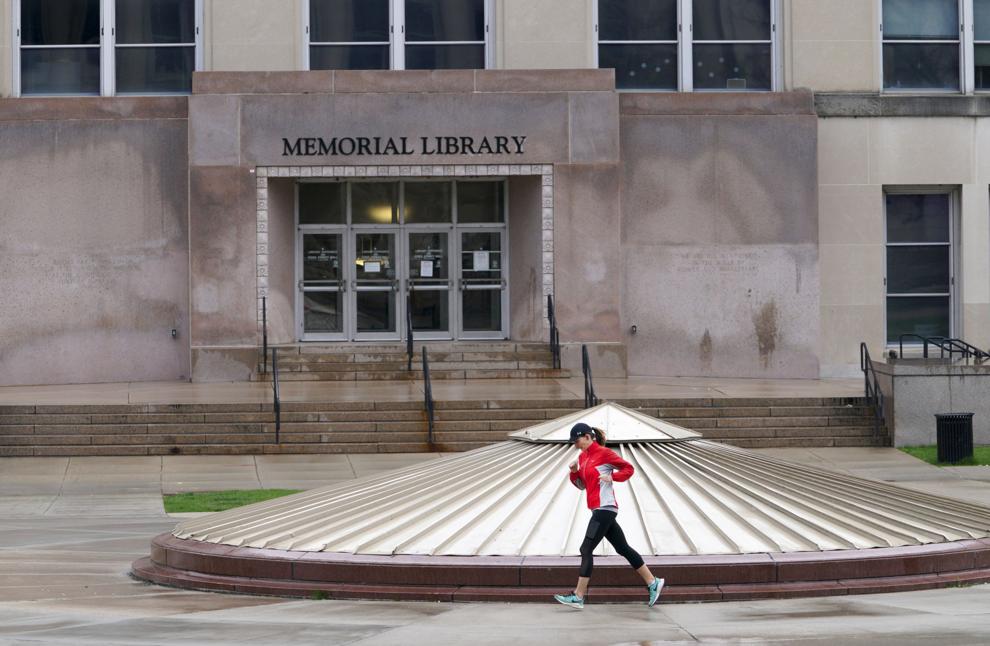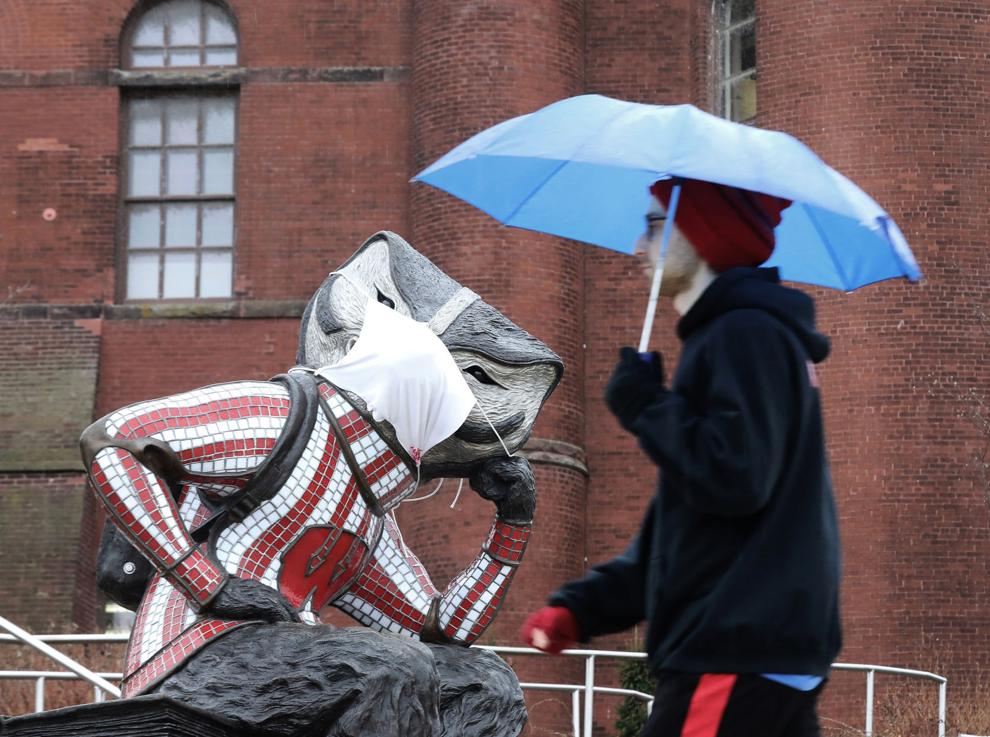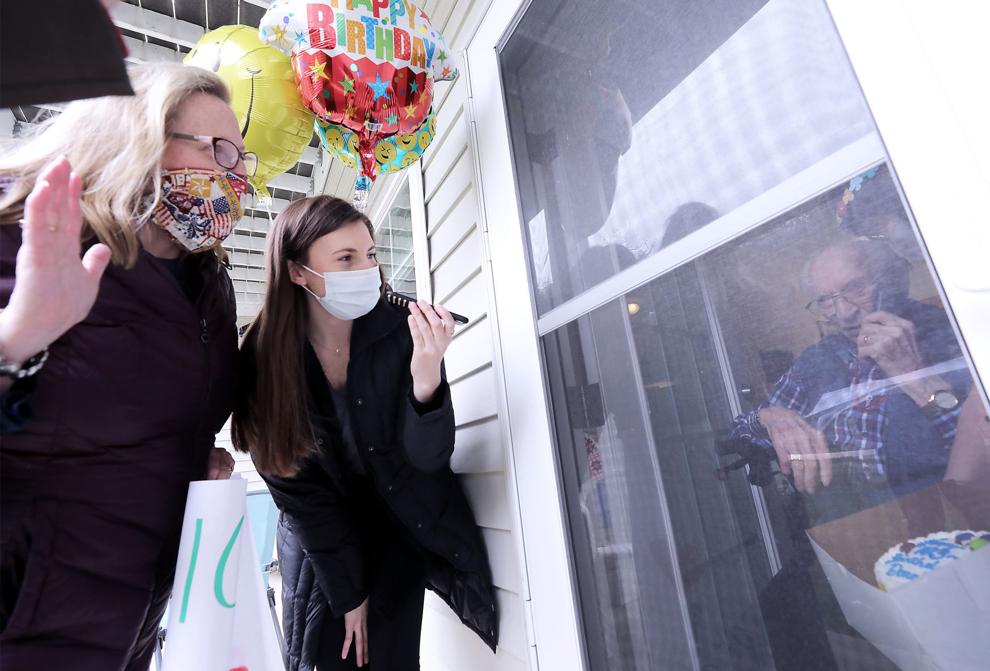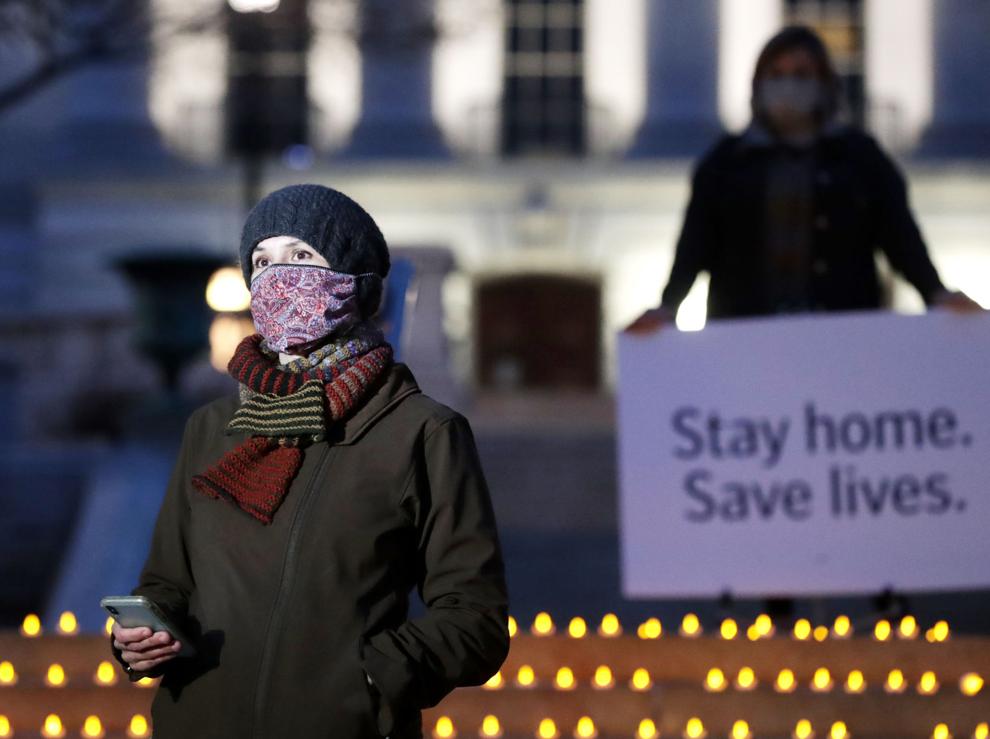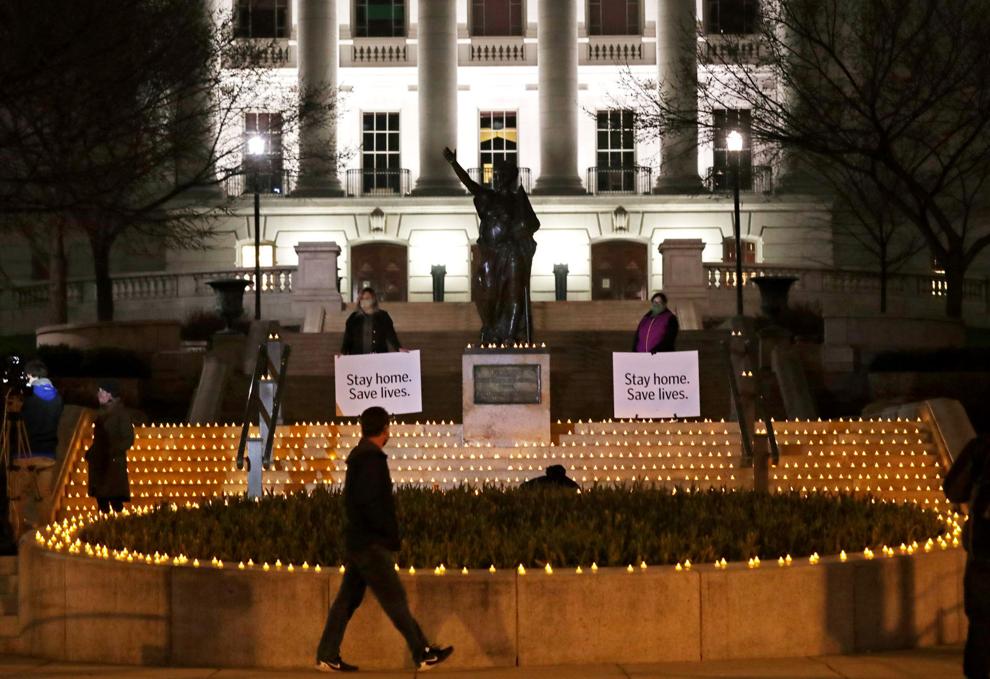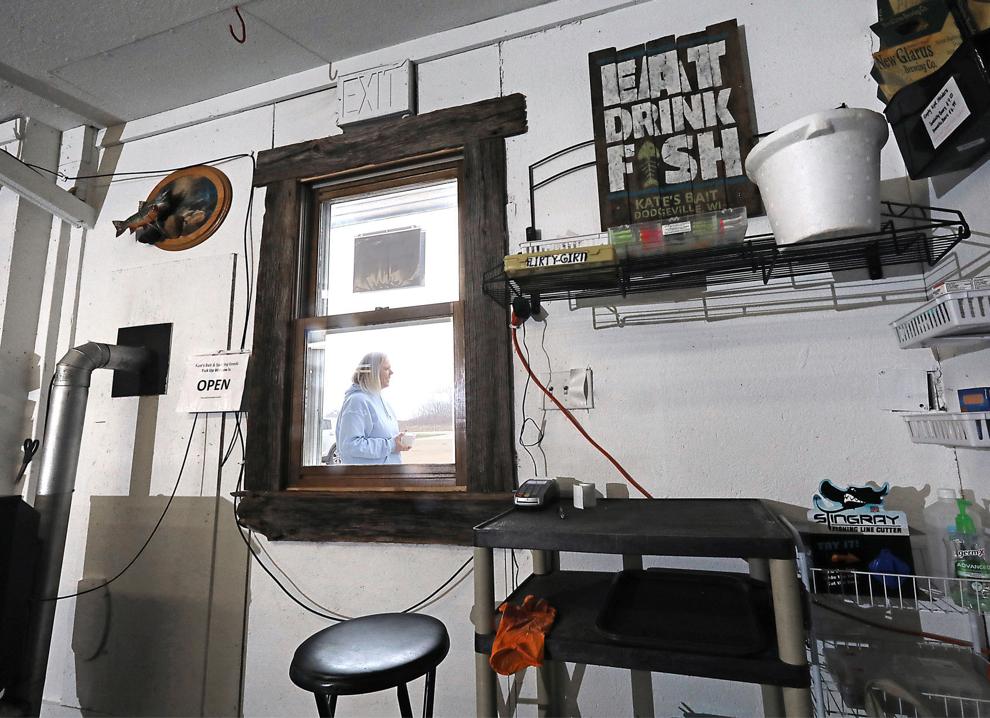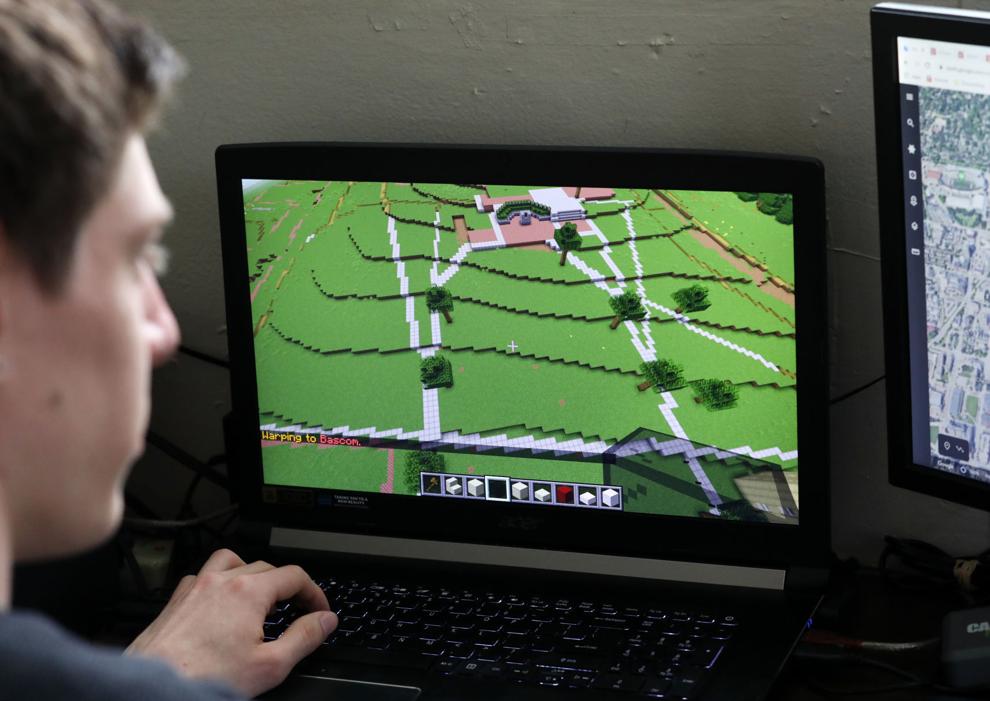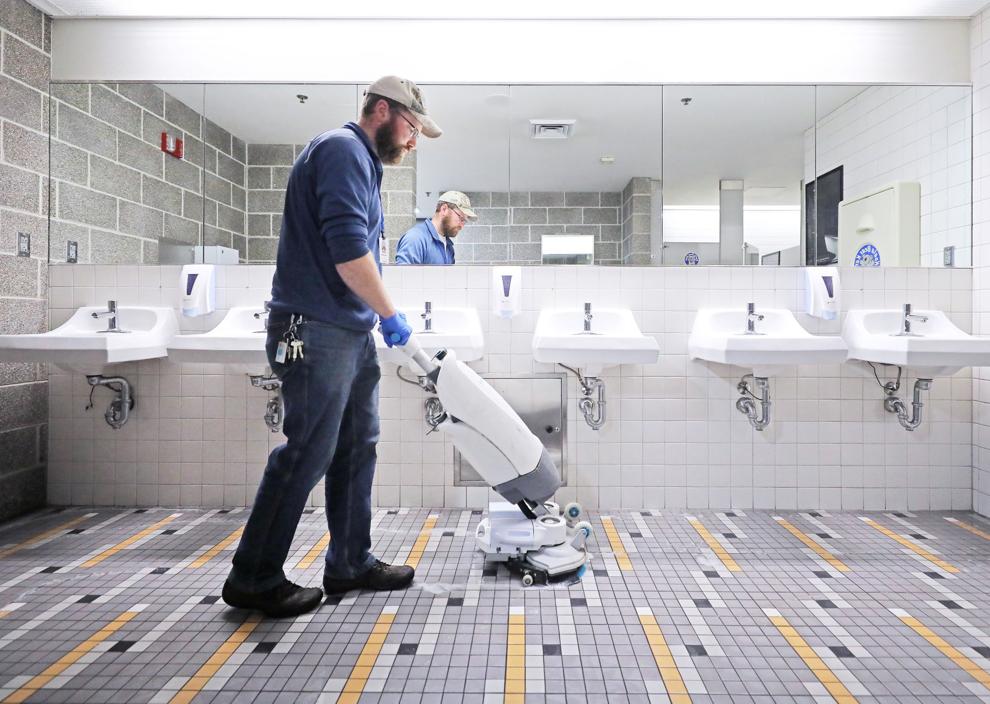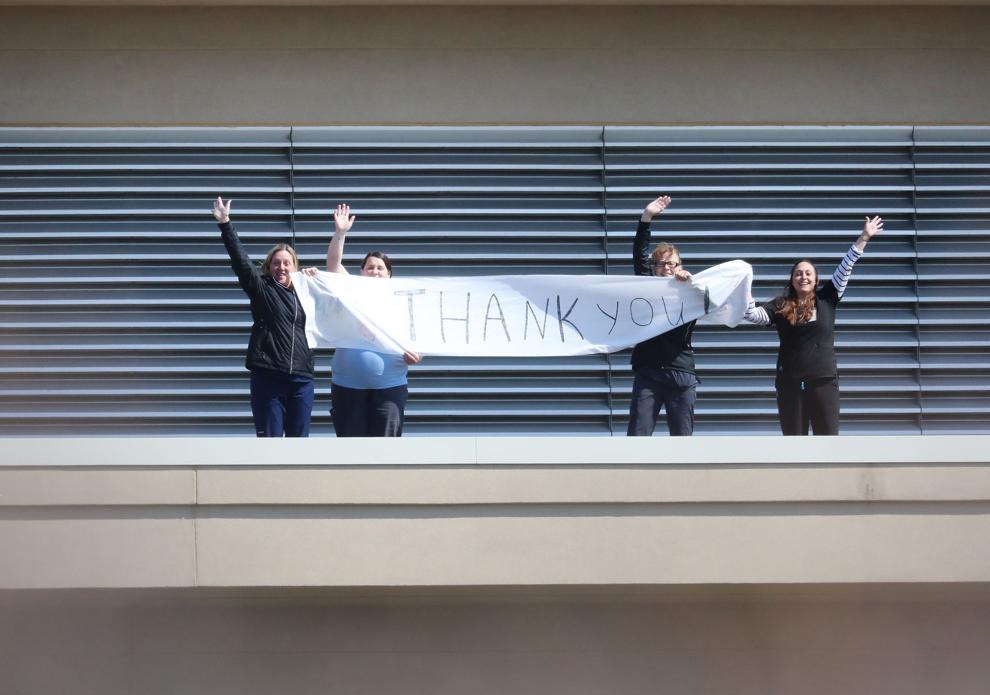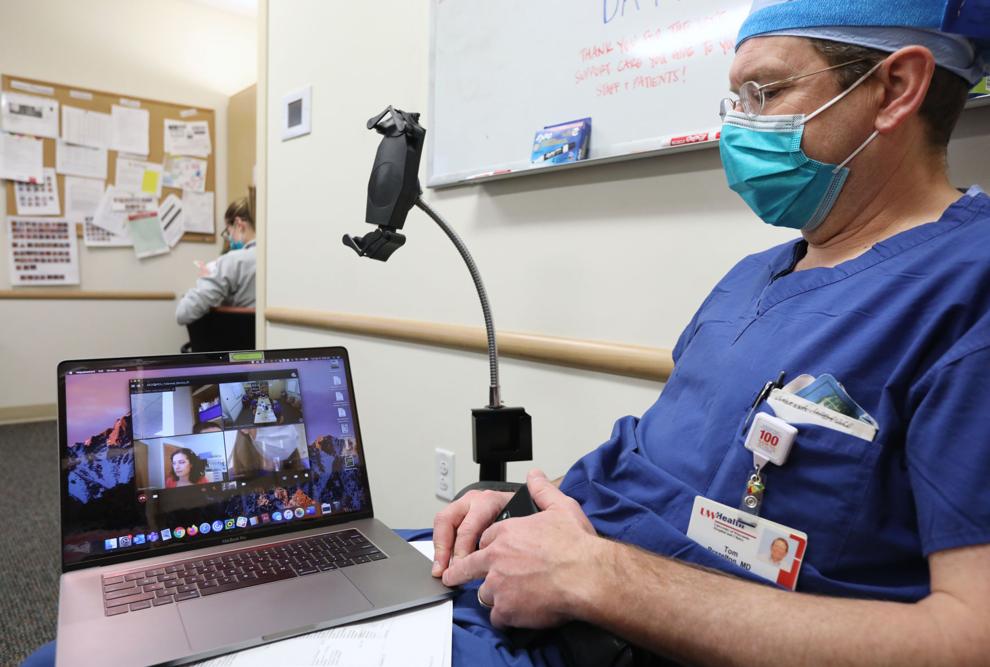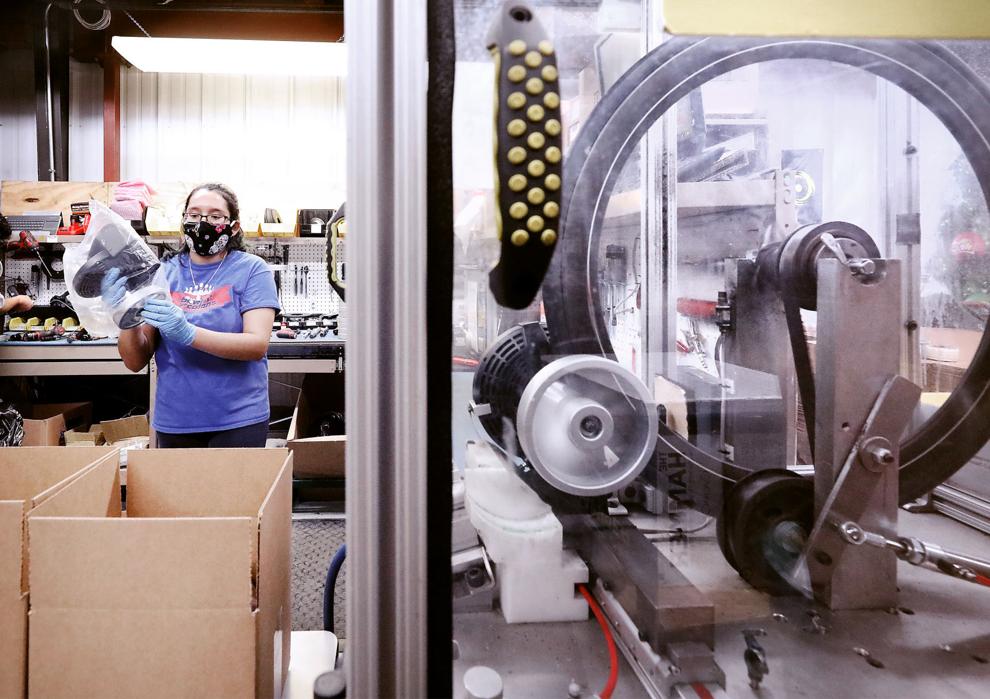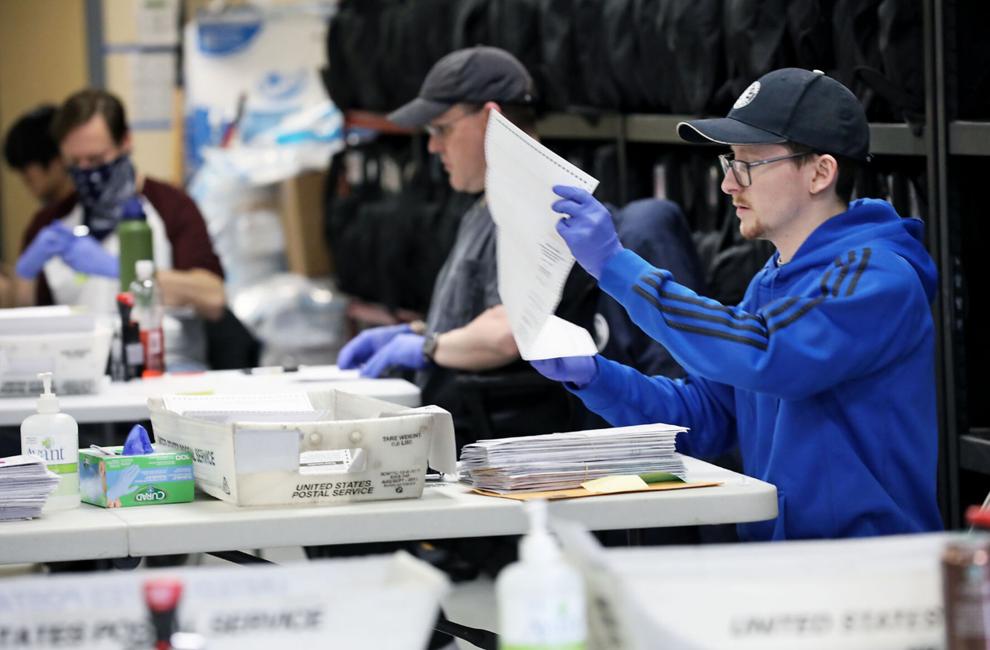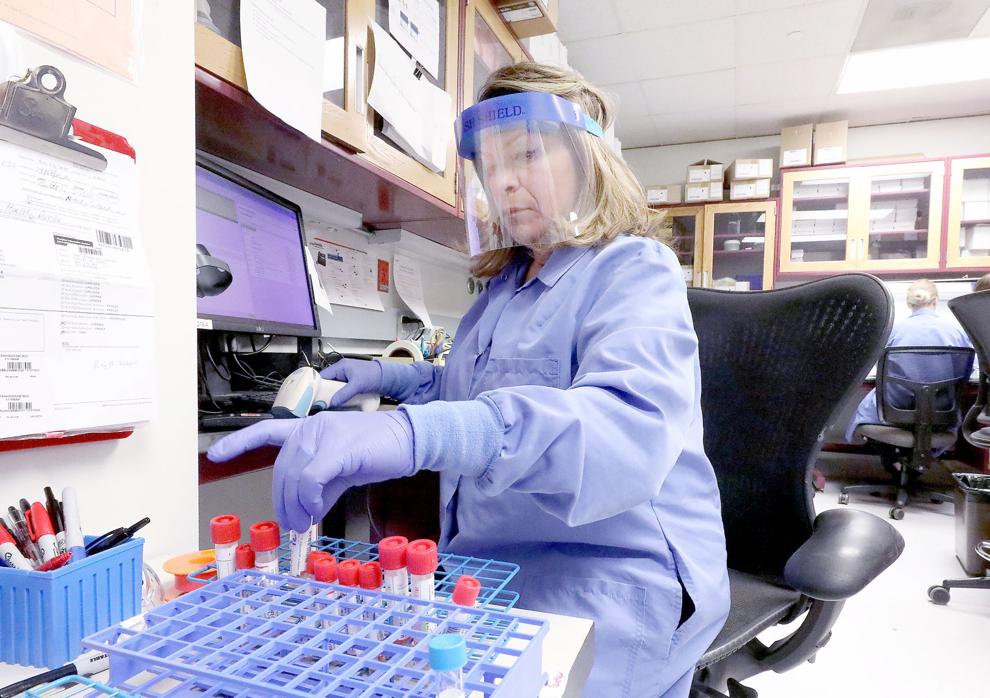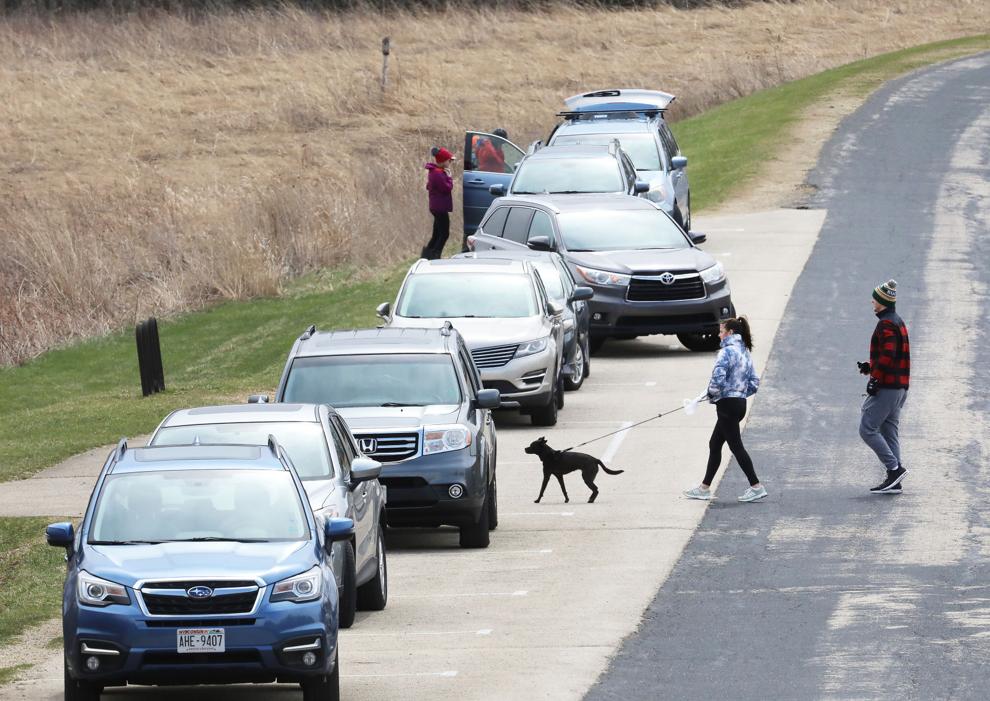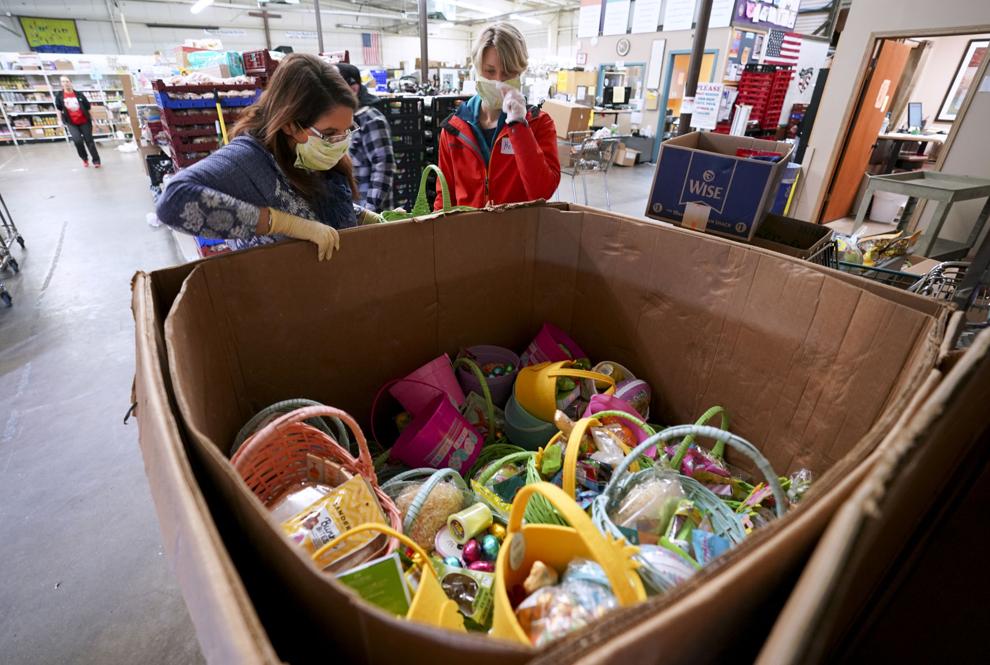 As social distancing progressed into an official order to stay in our homes, Madison has started to look more like an empty shell rather than …