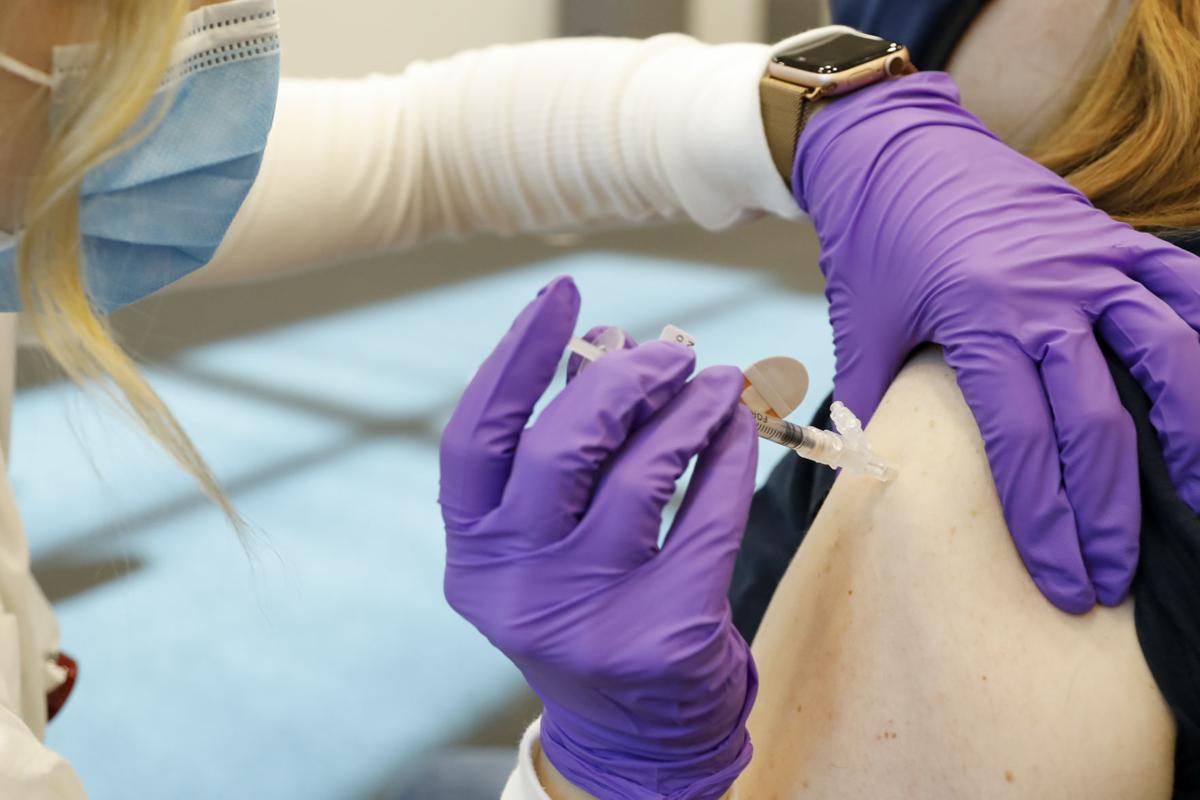 State-run COVID-19 vaccination clinics will open within two months in La Crosse, Marathon and Racine counties, with another clinic split between Barron and Douglas counties in the rural northwest part of the state, officials said Tuesday.
A federally run clinic planned for Milwaukee could open "within the next few weeks," using the state's allocation of vaccine and not a separate federal supply as initially hoped, said Julie Willems Van Dijk, deputy secretary of the state Department of Health Services.
Dane County has sought a federal vaccination clinic at Alliant Energy Center and had a site visit this month.
The new clinics come as a central registry for COVID-19 vaccinations in Wisconsin is expected to start by Monday, and an online map later this week will show where vaccinators are available. Monday is when teachers and child care workers will become eligible for immunization, adding another 225,000 people to the more than 1 million residents who can now seek shots.
"These community-based sites are going to be critical to our work making sure that Wisconsinites can get vaccinated so we can put this pandemic behind us," Gov. Tony Evers said in a statement.
State officials said the new clinics are a collaboration with AMI Expeditionary Healthcare, the University of Wisconsin System and local public health departments. People currently eligible for the vaccine, regardless of where they live, will be able to schedule appointments.
Meanwhile, health care systems and local health departments continue vaccinating many people, primarily those 65 and older. The state is getting 115,000 first doses of vaccine from the federal government weekly starting this week, up from about 70,000 doses a week a month ago.
Teachers, other K-12 staff, child care workers and higher education instructors who have direct contact with students will be prioritized before other groups to be added Monday to the state's phase 1b of vaccination. The other groups include people in Medicaid long-term care programs, including those with disabilities; workers in public transit and food sectors; and residents in congregate living settings, including group homes, prisons and jails.
Public Health Madison and Dane County has said it hopes to vaccinate many K-12 teachers and staff at the Alliant Energy Center in early March. The department has requested 7,000 doses of vaccine each of the first two weeks of March for such immunizations, but it's not clear how many doses it will get.
"They'll receive some," Willems Van Dijk said Tuesday. "Nobody's getting all the vaccine they've asked for."
So far in Wisconsin, eligible groups are frontline health care workers, nursing home and assisted-living residents, police officers, firefighters, correctional workers and residents 65 and older. The general public should become eligible by late spring or summer, Willems Van Dijk said.
As of Tuesday, 815,516 people in Wisconsin, or 14% of the population, had received at least one dose of COVID-19 vaccine. Some 366,096 people, or 6.3%, had received two doses, meaning they are fully immunized.
The state reported 33 deaths Tuesday after reporting none Sunday and Monday, while new cases and hospitalizations generally continue to decline. But with a daily average of 604 new cases, Wisconsin is well above the low level of activity needed in order for life to return more to normal, said Dr. Ryan Westergaard, a chief medical officer for the state health department.
A low level would be 10 cases per 100,000 people over two weeks, Westergaard said. The state is now at 200 cases per 100,000 people over two weeks, with six cases of a more contagious coronavirus variant recently identified.
"We're still not where we want to be," he said. "This virus is continuing to circulate in communities at a level that is too high."