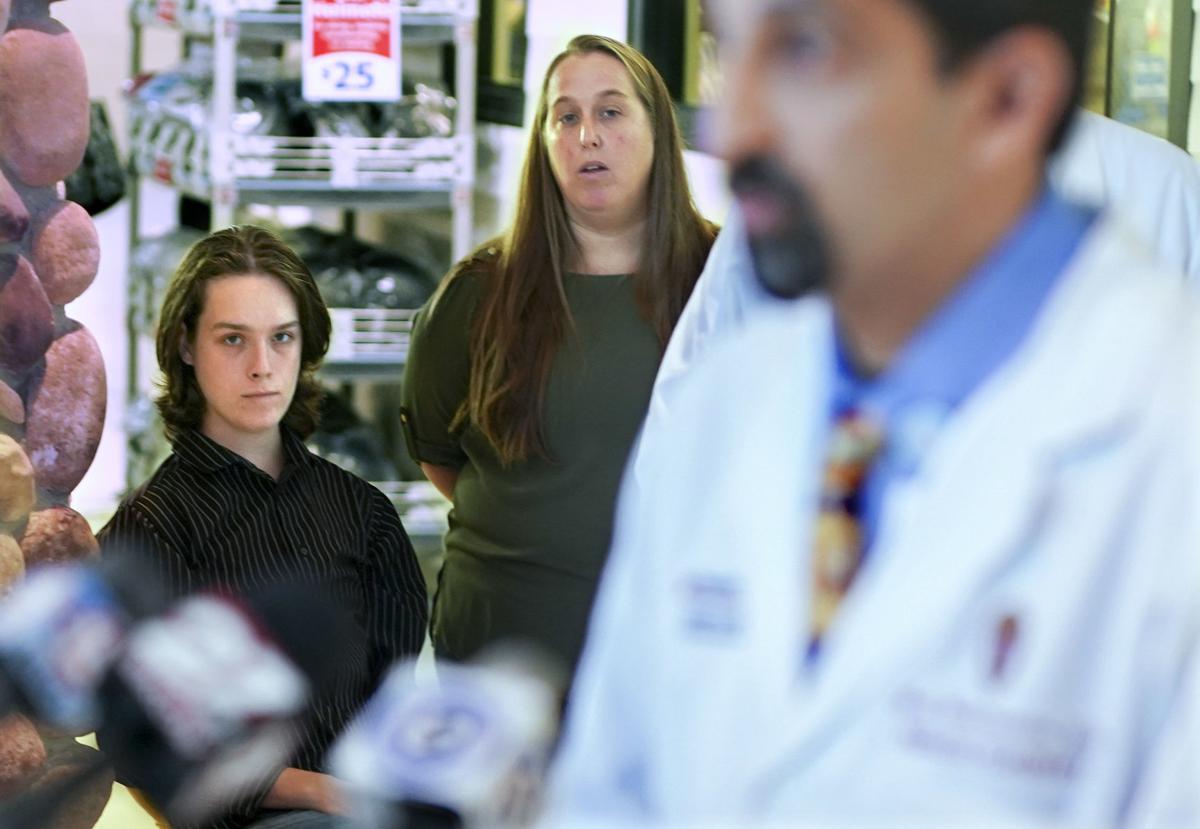 A 16-year-old from Fort Atkinson, who developed chemical pneumonia from vaping and required a machine to help him breathe, has a message for others using e-cigarettes: Stop.
"I came very close to dying, and I have suffered lifelong damage to my lungs," Logan Krahn said Thursday, struggling at times to talk and breathe. "While quitting might seem really difficult, going through this is far worse."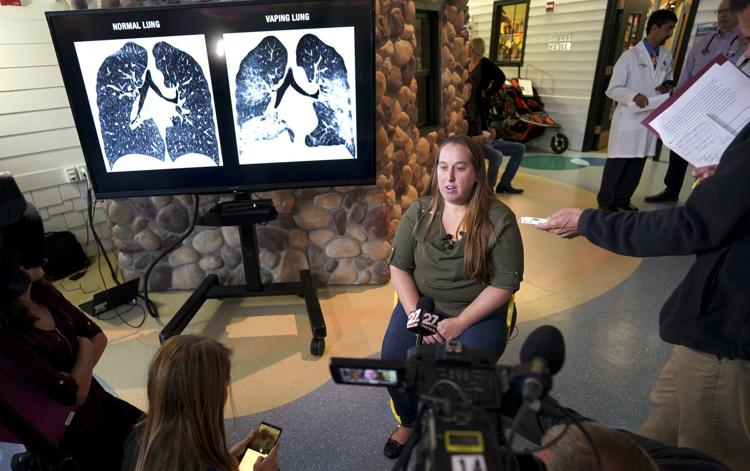 Krahn, a junior at Fort Atkinson High School, spoke to reporters at UW Health's American Family Children's Hospital in Madison, where he was treated. He is one of at least 10 teens or young adults with vaping-related lung injuries seen at UW Health in the past two months, doctors said.
As many as 10 other patients have required surgery in the past few years for burns from exploding vaping devices, UW doctors said.
About three-fourths of patients have said they vaped THC, the ingredient in marijuana that causes a high, sometimes along with nicotine, according to the Centers for Disease Control and Prevention.
Substances used with vaping liquids, such as thickeners, could be connected to the problem, health officials say.
Ongoing lung injury
Dr. Vivek Balasubramaniam, a pediatric pulmonologist at UW Health, said some previous cases of pneumonia treated in Madison also likely stemmed from vaping. Most patients recover after receiving steroids, but damage can be permanent and impede a person's maximum lung function, which typically peaks at age 25, he said.
Balasubramaniam said chemical pneumonia, like what Krahn had, is rare in children and typically seen after inhaling toxic vapors or ingesting oil — a characterization similar to what Mayo Clinic researchers reported this week after examining lung tissue from 17 patients nationally.
"Unfortunately, they continue to have signs of ongoing lung injury, with shortness of breath and exercise intolerance," Balasubramaniam said.
Nicotine can also harm brain development, which continues into a person's mid-20s, he said. Vaping can cause nicotine addiction and lead to smoking of regular cigarettes, he said.
Parents of middle school and high school students should talk to their children about the risks of vaping, and lawmakers should ban sales of vaping devices and cigarettes to anyone under age 21, he said.
"This is a public health crisis," Balasubramaniam said.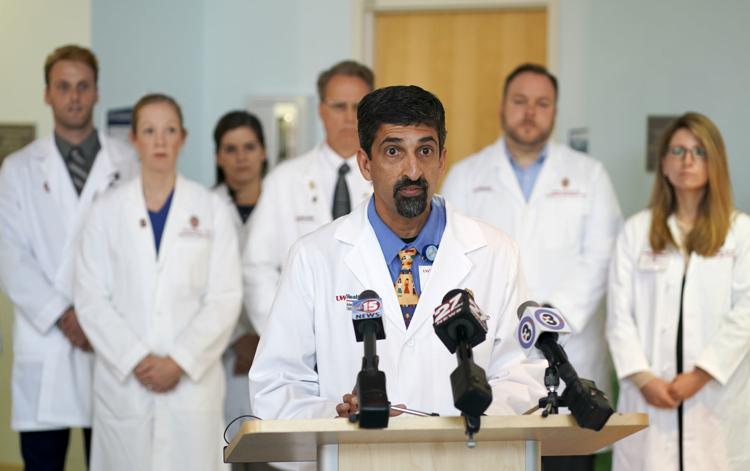 Vaping — sometimes called "Juuling," from the name of the leading e-cigarette brand — has been touted as a way for adults who smoke regular cigarettes, which contain cancer-causing byproducts of burning tobacco, to quit.
Dr. Michael Fiore, director of the UW Center for Tobacco Research and Intervention, said it's better for smokers to try other cessation methods, including counseling, medications such as Chantix and nicotine gum, patches or lozenges.
Adults who vape in an attempt to quit smoking should use e-cigarettes for only a short time "as a bridge" to using neither, Fiore said.
"Do not buy products off the street," he said. "Do not add to the pods, THC or oils or anything else."
Among younger people, "nobody should be vaping," he said.
"It's not a joke"
Krahn said he "thought that Juuling was safer than smoking regular cigarettes," but "I was wrong."
He mostly vaped nicotine, using Juul devices, but sometimes inhaled THC, he said.
He was admitted to Fort Healthcare two weeks ago for dehydration. When his lungs kept filling up with fluid, he was transferred to the children's hospital in Madison, where he required intensive care.
"I have a long recovery ahead of me, and this experience has changed my life tremendously," he said.
His mother, Rebecca Krahn, said her son started vaping about a year and a half ago but she wasn't aware of it until recently. Last month, he started coughing more, and vomiting and diarrhea led to an emergency room visit and hospitalization.
"I was scared, very scared ... not knowing if your son is going to make it or not," she said.
Her son remains weak, and his long-term prognosis is uncertain. But he convinced two of his close friends to quit vaping and was eager to alert the public to the danger.
"He wants the other kids his age to know that it's not a joke," she said. "It's serious."
Be the first to know
Get local news delivered to your inbox!