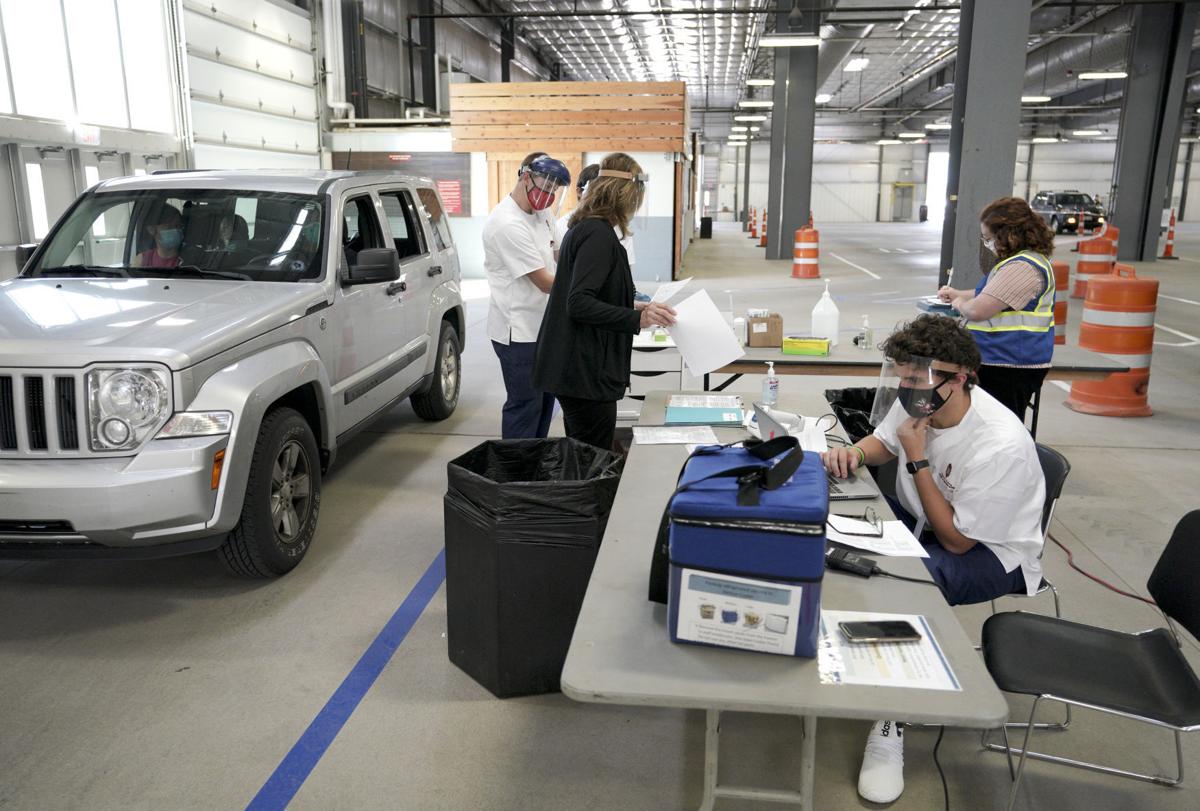 A free drive-through clinic for flu shots opened Tuesday at the Alliant Energy Center for Dane County residents without health insurance and children on BadgerCare, as health officials urged everyone to get immunized against influenza soon.
"We're concerned that the current (COVID-19) pandemic, overlapping with the upcoming flu season, has the potential to cause a 'twindemic,' which could result in severe illness and an overwhelmed health care system," said Sarah Hughes, immunization coordinator for Public Health Madison and Dane County.
The clinic, open Tuesday through Saturday until Nov. 21 or when its 6,000 doses of vaccine run out, is operated by the city-county health department, UW School of Nursing and Edgewood School of Nursing.
People with insurance are asked to call their provider or get a flu shot from a pharmacy. Flu shots are recommended for everyone 6 months and older except people with severe allergies to the shots or those who have had a paralyzing condition called Guillain-Barré Syndrome.
Flu typically picks up in November or December and peaks in January or February, while continuing to circulate until spring. Flu activity was relatively mild this summer in the Southern Hemisphere, which could mean a mild season this winter in the U.S. But the last two flu seasons in the U.S. were heavier than normal — until shutdowns in March spurred by COVID-19 dampened last season's flu activity.
"There's no guarantee of what our flu season will look like this year, so we're really encouraging everyone to get their flu shot," Hughes said.
It takes about two weeks for flu shots to develop protection in the body.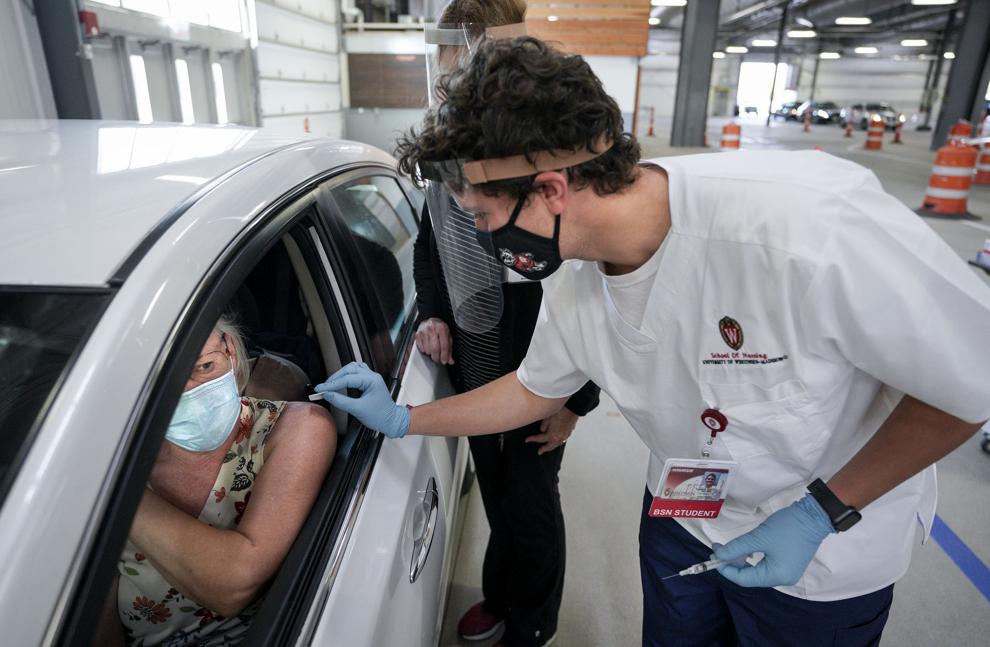 Flu makes people more susceptible to other illnesses, including COVID-19, Hughes said.
"If you're worried about that virus, you should be worried about the flu as well," she said.
Flu shots are especially advised for people disproportionately affected by COVID-19, she said, which includes older people, those with medical conditions and Blacks and Latinos.
COVID-19 testing at Alliant, which started in May, continues Tuesday through Saturday. But people won't be able to get a test to see if they're infected with the coronavirus on the same day they get a flu shot, Hughes said. Flu shots should be postponed for anyone with a positive COVID-19 test in the past two weeks, people waiting for test results who have been told to isolate or quarantine, and those with possible symptoms, she said.
The annual flu shot is normally 20% to 60% effective in preventing flu outright, but even when it's not a perfect match it can reduce the severity of the disease, health officials say.