A doctor who was fired from Dean Clinic for alleged inappropriate contact with female patients has won a $2.2 million award after a jury said the clinic's investigation of him was unfair.
The case involving Dr. Don Bukstein is unusual because actions resulting from internal investigations by clinics and hospitals generally are immune from lawsuits, said Lester Pines, a Madison attorney who represented Bukstein.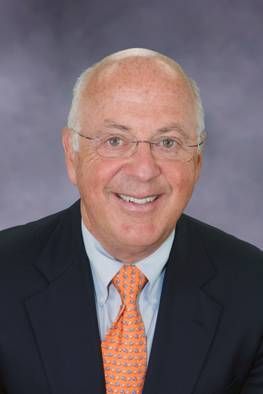 Bukstein argued that Dean was subject to litigation because its investigation was deficient and violated his employment contract. He said the clinic didn't let him review details of complaints against him from three women, cross-examine the patients, argue the evidence against him or bring a lawyer to meetings.
After a weeklong trial in February in Dane County Circuit Court, the jury said Dean breached its contact with Bukstein, an allergist who worked at Dean from 1981 until he was fired in 2012.
"Dr. Bukstein, like every other physician at Dean, should have had an opportunity to give a full response during this investigative process, which he was not allowed to do," Pines said. "He was railroaded out of his job."
Dean appealed the ruling Monday. "While we respect the legal process, we were disappointed with the recent verdict," Dean spokeswoman Kim Sveum said.
Bukstein, 66, has been working part time since 2014 at an allergy practice in Greenfield and Fitchburg, where he lives.
"I feel vindicated," Bukstein said. "What happened to me was very wrong on lots of different levels. It destroyed a career I had spent 30 years building."
St. Mary's Hospital investigated the complaints from the three women and decided not to terminate Bukstein's privileges, though the hospital required him to have a chaperone for exams of female patients.
The state Department of Safety and Professional Services also investigated the complaints and took no action against Bukstein's license, saying there was no evidence his contact was inappropriate or involved sexual gratification.
The women said Bukstein pressed his genitals against their knee or leg during physical exams.
The first complaint was in October 2010, and the other two were in March 2012. One of the latter complaints involved an incident in 1989, for which the woman filed a report at the time with Madison police, who didn't pursue charges.
In March 2012, Dean put Bukstein on unpaid leave, telling him in a letter the next month that he "caused offensive and inappropriate contact with patients." In July 2012, he was fired.
Bukstein told investigators that 70 percent of his patients were children. The pediatric exam table in his room was short and extended across a wall, meaning he had to examine patients from the front.
That sometimes caused his genital area to touch patients unintentionally, he said.
St. Mary's investigators agreed that the contact could have been inadvertent and said the woman's complaint in 2012 about the 1989 incident might have been impacted by "recall bias."
Dean reported Bukstein's alleged misconduct to the National Practitioner Data Bank, which has made it difficult for Bukstein to get privileges at some hospitals and be eligible for coverage under some insurance plans, he said.
According to court records, Bukstein frequently clashed with administrators at Dean, which was acquired in 2013 by SSM Health Care, owner of St. Mary's.
Of his $2.2 million jury award, $1.08 million is for SSM's purchase of his share of ownership of Madison-based Dean, which has more than 60 clinics in southern Wisconsin. He hadn't previously qualified for that payment because he was fired the year before the SSM purchase.