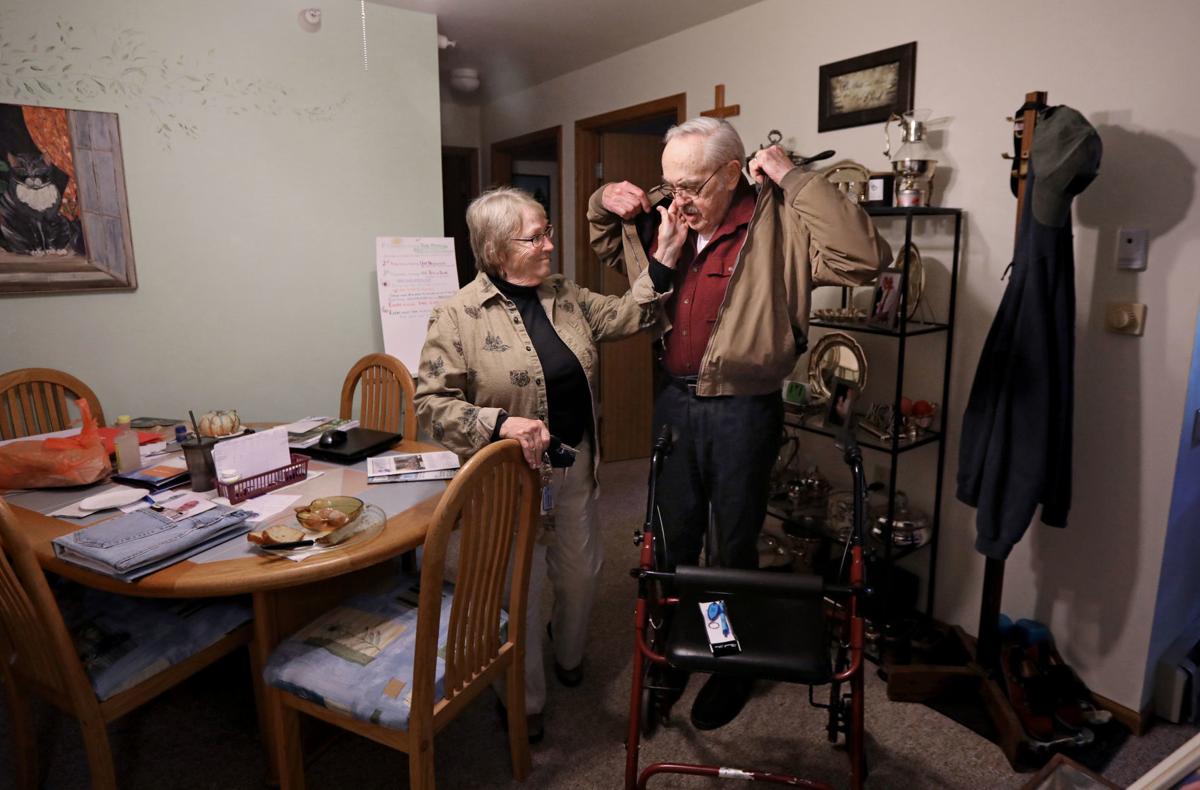 As a phone company lobbyist in Madison and Washington, D.C., and a Russian language specialist in the Air Force, Don Moran had a quick wit and a sharp mind.
Now the 85-year-old from Cottage Grove, who has early-stage dementia, struggles to recall words and recognize faces. Sometimes he can't even remember his name.
"It's terrible," he said.
Mary Moran, 75, put together a photo album, with a name by each face, to help her husband of 44 years identify family members. She has to remind him to take his medication, drink water, bathe, get dressed and socialize — all while enduring his uncharacteristic insults and outbursts, which she blames on the dementia.
Her challenge escalated this fall when she was diagnosed with breast cancer, for which she had surgery this month. "I'm his anchor," she said. "If anything threatens me, he knows he's in danger, too."
Wisconsin faces a dementia crisis, officials and advocates say. Statewide, 17% of people are age 65 or older, higher than the national average of 16%. The state's population continues to age, especially in the rural north, where more than 25% of residents are 65 or older in nine counties.
About 120,000 residents have Alzheimer's disease or other forms of dementia, which involves a progressive loss of memory, attention, reasoning and the ability to carry out daily tasks. Within two decades, state officials say, the toll will double to 240,000.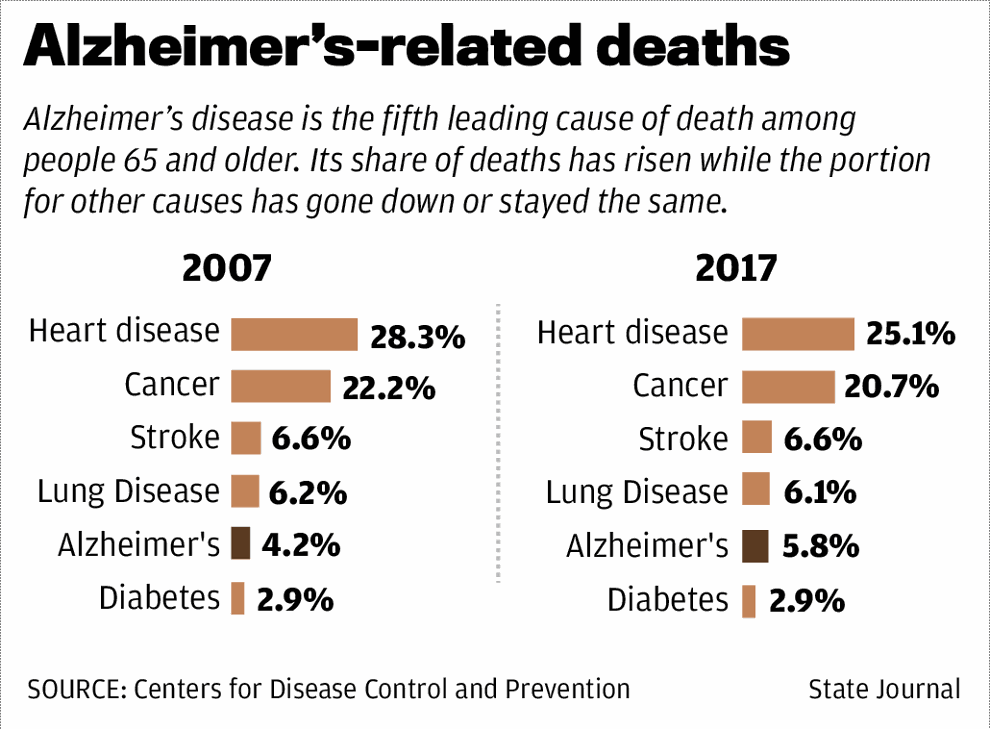 A shortage of paid caregivers is showing no sign of letting up. Unpaid family caregivers often struggle financially, at work, in managing their children or with their own health as they try to keep older loved ones with dementia comfortable and safe.
"It's a perfect storm," said Janet Zander, a lobbyist for the Greater Wisconsin Agency on Aging Resources. "If we don't start looking at the big picture crisis, we're going to come up with all these solutions to immediate, little problems that aren't really addressing the big problem."
Focus on caregiving
Gov. Tony Evers created a Task Force on Caregiving, which began meeting in September. The state Department of Health Services is embarking on a new five-year dementia plan, with focuses on enhancing support for family caregivers and improving crisis response for people with dementia.
The Legislature has expanded a program to give family caregivers short breaks, boosted Medicaid payments for nursing home workers and put dementia care specialists in more parts of the state. Bills seek to do more, such as giving tax credits to family caregivers, upgrading hospital discharge planning and increasing Medicaid rates for home health care.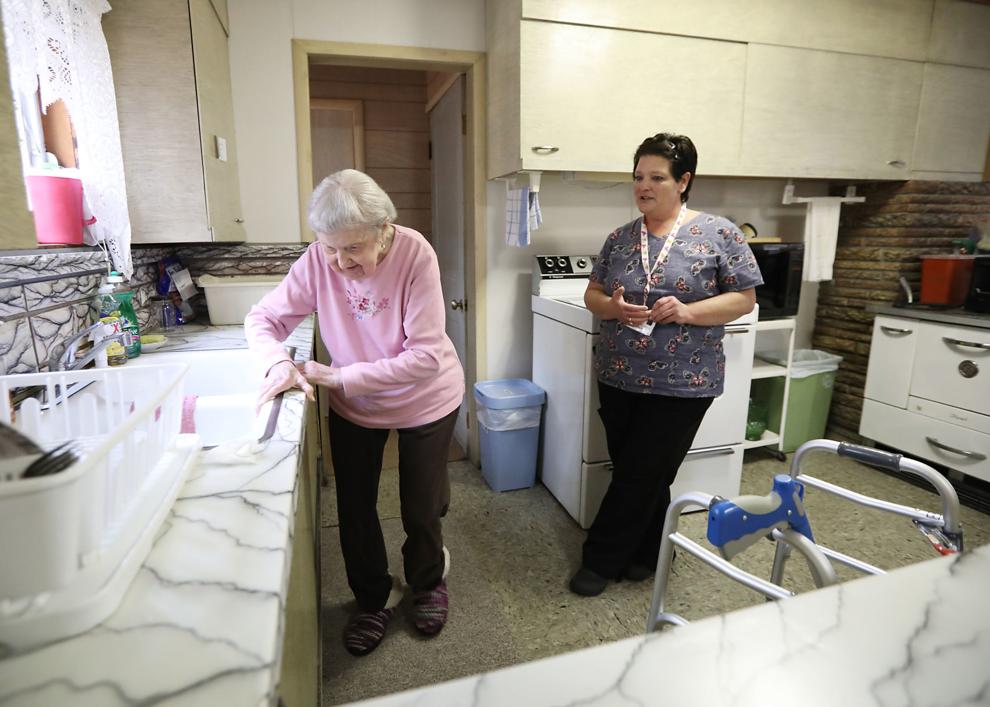 Evers, a Democrat, said caregiving agencies compete with McDonald's and other restaurants and retailers to find workers willing to take care of older people with dementia and other conditions. The pay for caregiving jobs often starts at about $12 an hour.
Caregiving "is a noble profession," Evers, who worked as a caregiver for elderly people decades ago as a student at UW-Madison, said in an interview. "We have to raise the pay. We have to raise the stature of it."
State Rep. Mike Rohrkaste, R-Neenah, agreed that funding needs to increase for paid caregivers, and for respite programs for unpaid caregivers. He led the Speaker's Task Force on Alzheimer's and Dementia in 2015-16 and this year became executive director of the Fox Valley Memory Project, a nonprofit in Menasha that tries to build dementia-friendly communities.
If support for caregivers doesn't increase, "it's going to continue to be a crisis," Rohrkaste said. "It's a great bipartisan issue for people to rally around."
Every day more difficult
Peter Ziegler, 76, of Madison, is worried about his finances, and his physical and mental health as he cares for his wife, Cheryl Ziegler, 78, who has Alzheimer's.
Her first signs of mental decline came three years ago, when she began forgetting their grandchildren's names. She kept asking what day it was and began doing laundry every day, even if there were hardly any dirty clothes.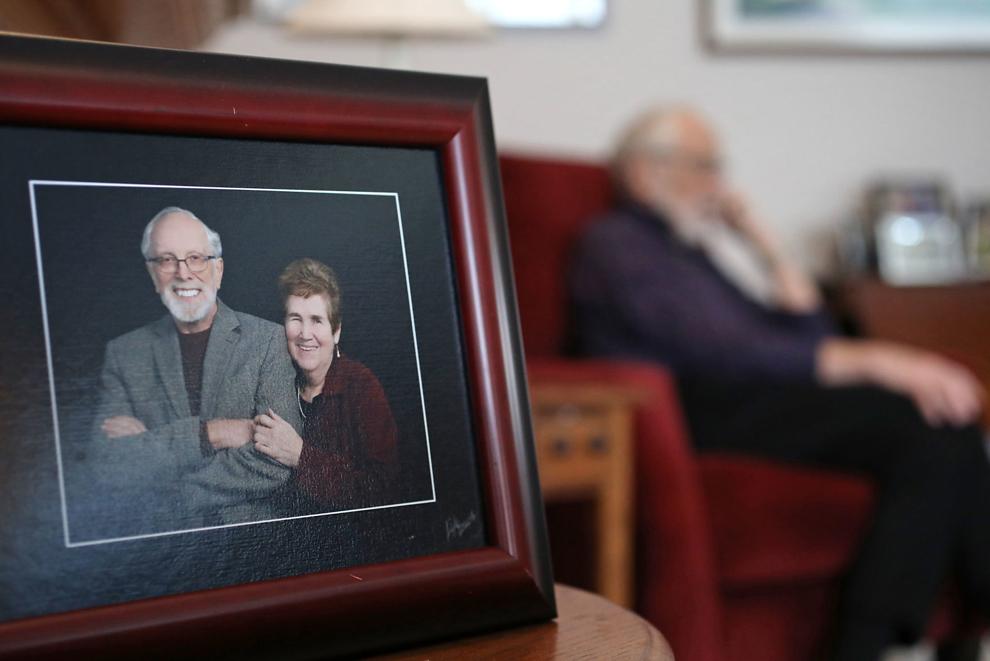 Now, she needs help getting dressed, thinks every day is Sunday and wakes up — even after a short nap — wanting to go to church. She can no longer cook, but gets upset when her husband prepares meals because the kitchen was her domain.
"Every day becomes more difficult," Peter said. "The challenges are just overwhelming to me."
The couple's son, in Milwaukee, and daughter, in North Carolina, help when they can but are raising children of their own.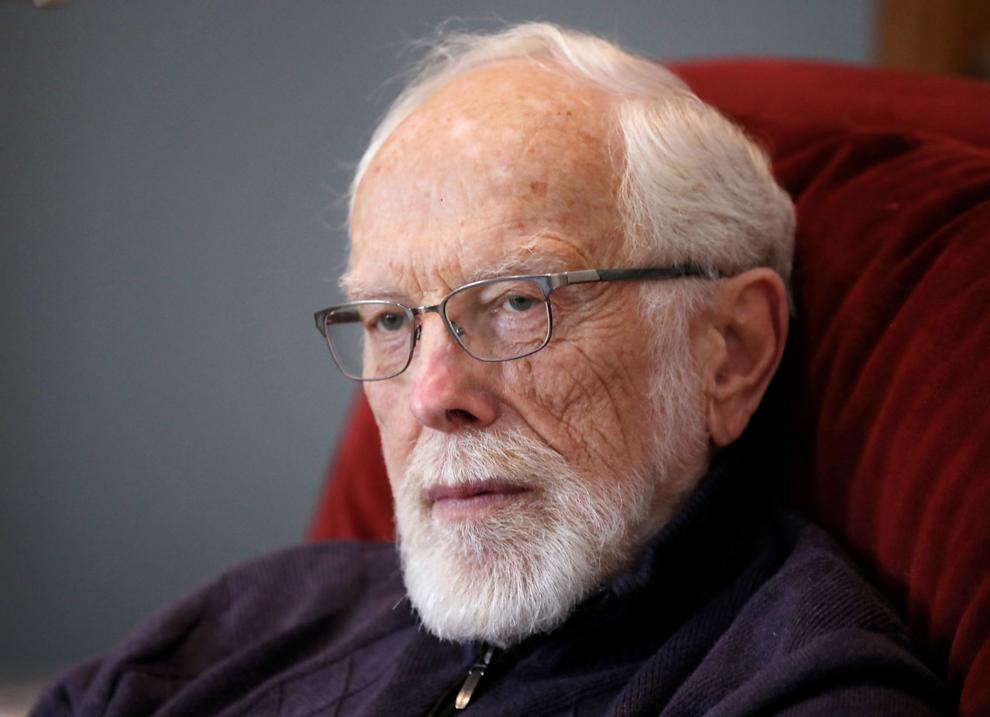 Peter takes Cheryl to adult day care two days a week, and recently put her in assisted living twice for a few days so he could go camping and sailing up north.
He's able to pay for the services with savings from the couple's careers in the Madison School District. He taught band and orchestra at Black Hawk Middle School, and she taught home economics at East High School.
But he has a slow-growing form of leukemia, for which he takes a drug that costs him nearly $600 a month. She may soon need to permanently move into an assisted-living memory care unit, which can cost $70,000 a year or more.
To make ends meet, he is looking to sell their Far East Side condo and move into a smaller apartment.
Breaking the budget
About 5.5 million Americans have Alzheimer's disease, which is the fifth-leading cause of death among older adults, according to the National Institute on Aging. The cost of caring for those with Alzheimer's and other types of dementia is $290 billion a year, the Alzheimer's Association says.
"This is going to be one of the major factors breaking the (federal) budget," William Hoagland, senior vice president of the Bipartisan Policy Center in Washington, D.C., told journalists earlier this year at a National Press Foundation seminar on dementia issues.
The prevalence of dementia among people 65 and older dropped from 11.6% in 2000 to 8.8% in 2012 — likely because of rising education levels and improved cardiovascular health, which are linked to brain health — said Dr. Ken Langa, associate director of the University of Michigan's Health and Retirement Study.
But the number of older Americans continues to grow, driving up Alzheimer's cases. Increases in diabetes and obesity, which are also linked to brain health, could propel the rate up again, Langa said.
In Wisconsin, where the cost of unpaid caregiving for dementia alone is estimated at $2.8 million a year, it's hard to find paid caregivers in many places.
"We just don't have enough staff to meet all the requests for service," said Paul McKenzie, general manager of Loving Touch Home Care in Rhinelander. "Good quality caregivers are simply not available."
The need for personal care aides and home care aides is expected to grow 30 percent in the next decade, Dennis Winters, chief economist for the state Department of Workforce Development, told the caregiver task force at its inaugural meeting.
"You're going to have a lot more people demanding services ... You're going to have a lot fewer people available to supply these services," Winters said.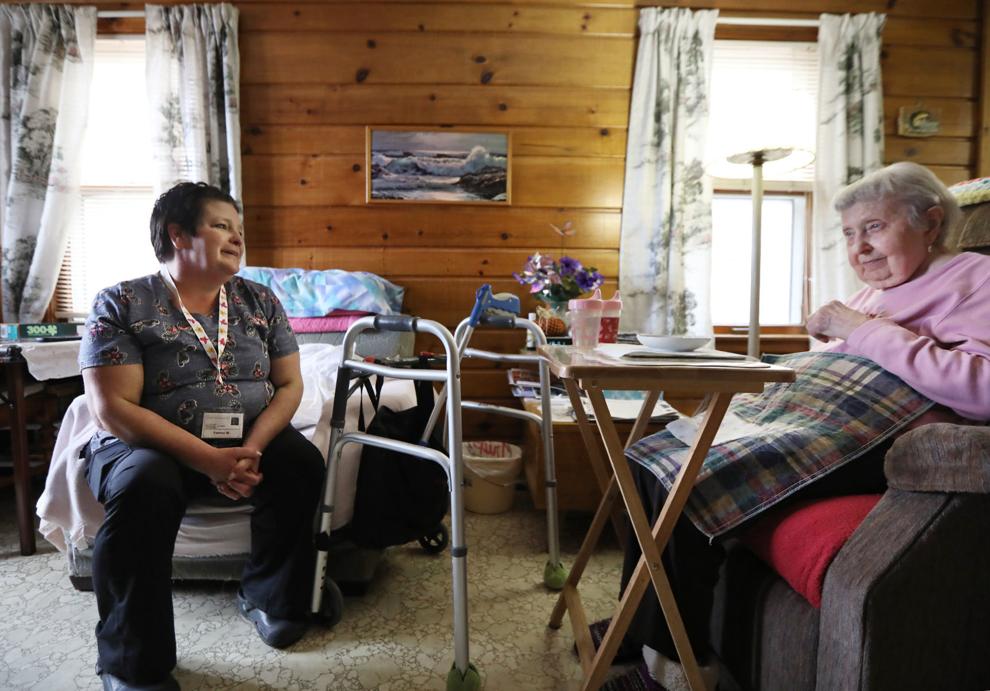 The biennial state budget adopted in July increased Medicaid payments to nursing homes and for some related services by $230 million, largely to boost the caregiver workforce.
Respite care
To help unpaid caregivers, the Legislature three years ago added $1 million to a state program that pays for respite care, or giving primary caregivers a break. Respite care can involve keeping a dementia patient in a facility for a few days or bringing a worker into a private home to watch over the patient temporarily.
The program, and a similar national one, can also pay for home modifications such as wheelchair ramps.
This year's state budget added $125,000 a year, for a total of $350,000, for a separate grant that goes to the Appleton-based Respite Care Association of Wisconsin. The organization offers additional financial support for respite, trains respite workers and maintains a list of available workers.
"We are really trying to recruit people to come in and get trained and listed on our registry," said Lisa Schneider, executive director of the association.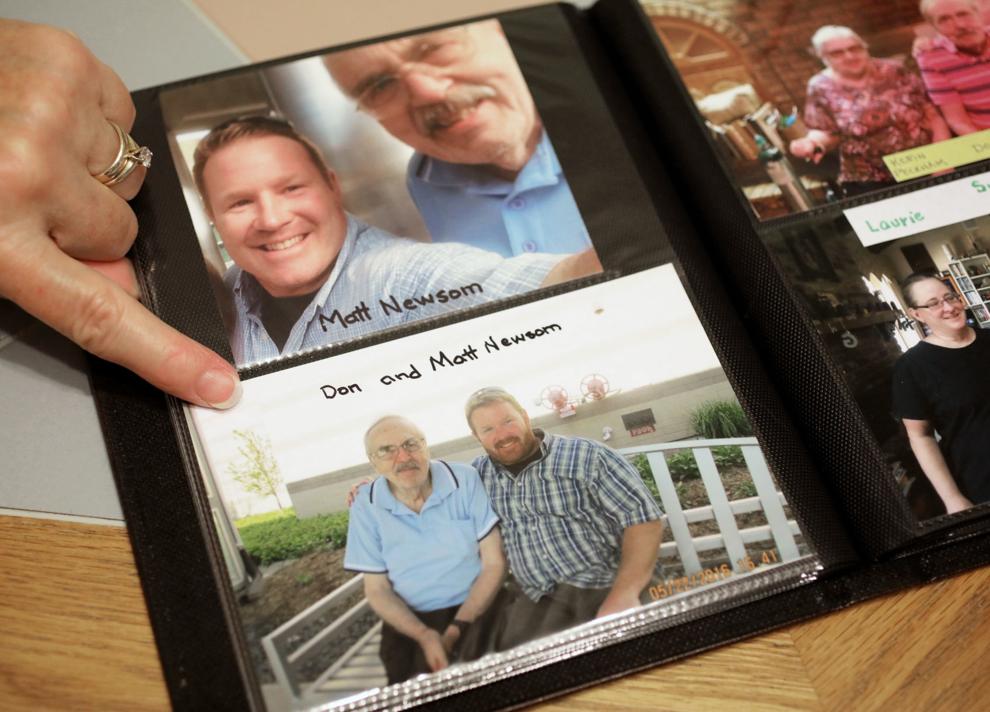 The 2019-2023 State Dementia Plan aims to improve crisis response for people with dementia, among other objectives.
Too often, when police or emergency room providers encounter agitated people with dementia, they're unfamiliar with them and don't know who to contact to better understand their situations, said Kristen Felten, the state health department's dementia specialist. The encounters can lead to traumatic placements in psychiatric units, Felten said.
State grants to counties have led to the creation of tools to deescalate such situations. Dane County, for example, developed an information sheet — listing emergency contacts, actions that upset or calm the person, best ways to communicate and more — that can be put in a File of Life held by a magnet on the refrigerator door.
Dane County plans to hire a dementia crisis program specialist by early next year to help keep dementia patients out of Mendota Mental Health Institute, said Beth Freeman, manager of the county's adult protective services.
Memory 'quit working'
Don Moran, who grew up on a dairy farm near Richland Center, became a lobbyist for Bell and AT&T. While working in Texas in the 1970s, he met Mary, who was born and raised in Dallas.
He was divorced, and she had lost her first husband to cancer. Both had children. In 1975, they married and blended their families.
They lived near Waukesha in the 1980s and 1990s before retiring in Missouri. Ten years ago, they moved to the Madison area to be close to their daughter and her children.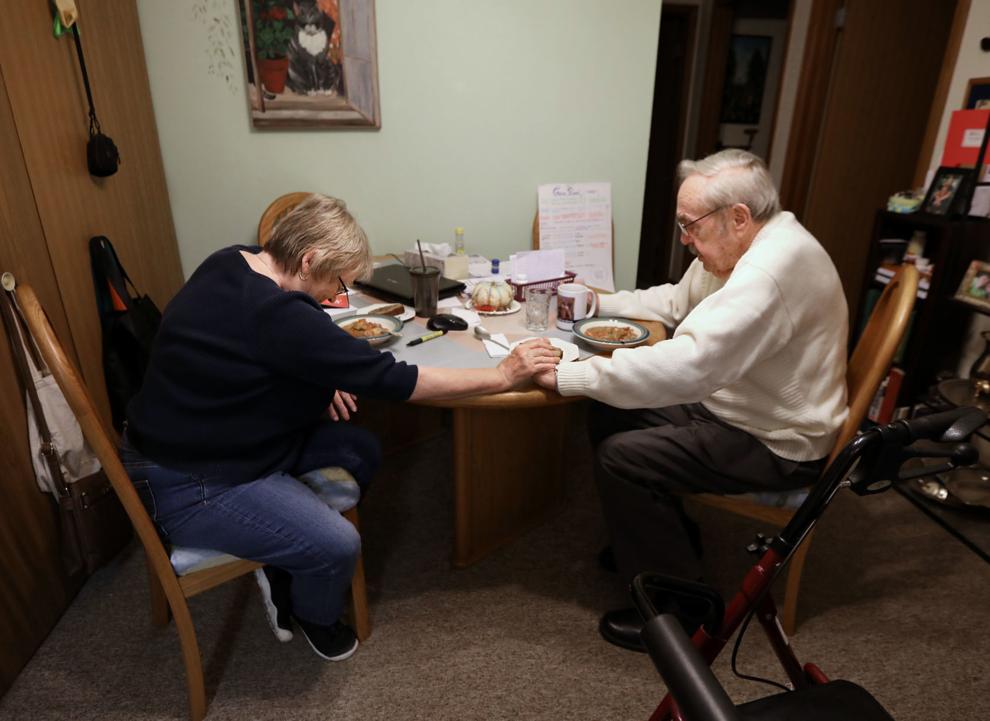 A few years later, Don started asking who some family members were. A natural storyteller, he began to lose his train of thought in the middle of a tale. On a trip to the Milwaukee County Zoo, he got out of the car and ran across the highway.
In 2015, on Don and Mary's 40th wedding anniversary, he was diagnosed with mild cognitive impairment, which can be a precursor to Alzheimer's. A couple of years ago, his doctors started calling it dementia.
"My memory has quit working for me," Don said. In regular conversation, "you are expected to respond with (a) noun, and you can't grab it. It's gone."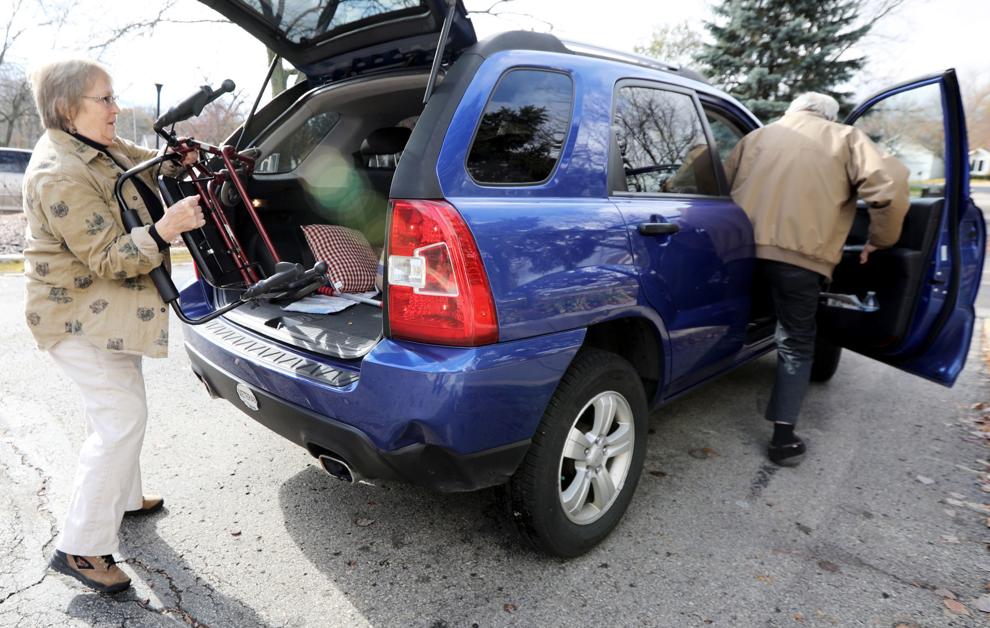 In October, he got up on stage at an Alzheimer's Association fundraiser walk in Madison and gave a short speech about living with dementia. He was conflicted about being in the spotlight.
"I don't want to be up there — 'Look at me, I'm stupid,'" he said. "But if you can do something for somebody else, do it."
'Labor of love'
As Don has come to rely more on Mary, she has embarked on her own struggle with breast cancer.
Two of their daughters live nearby and help when they can, but they work full-time and have children. The Morans' son flew in from California when Mary had surgery this month, and Mary arranged for Don to stay in assisted living while she recovers.
Such arrangements aren't the same as having a healthy spouse available. After Mary left Don at an assisted-living facility for a week two years ago so she could attend a class reunion in Dallas, he collapsed from dehydration and ended up in intensive care.
He frequently forgets to drink water, take his pills and keep clean, she said. She has created checklists and posterboards outlining daily tasks. In addition to having dementia, he has macular degeneration and hip pain.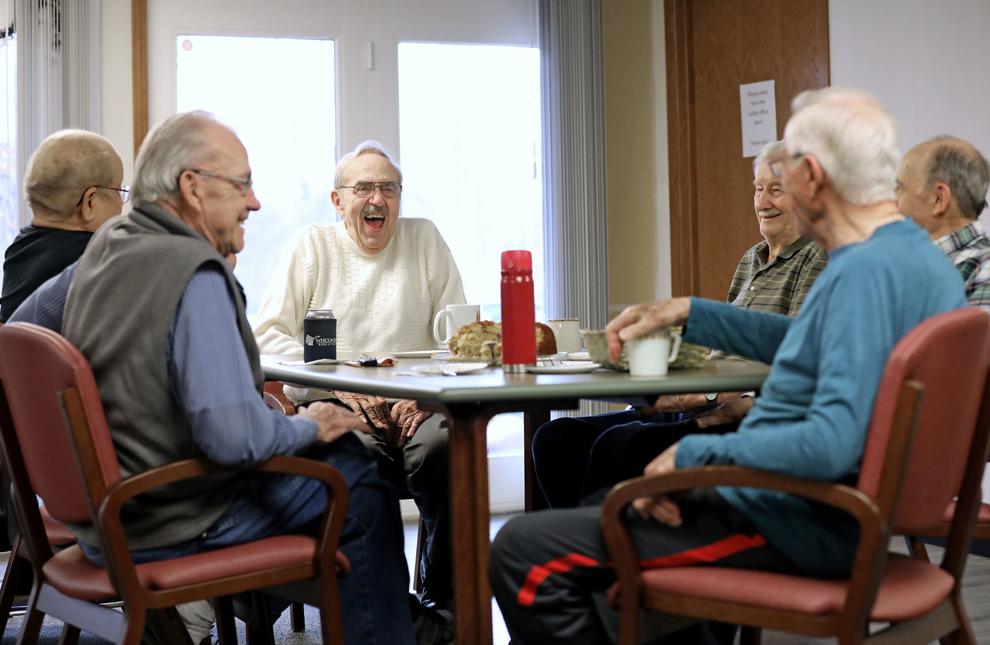 She's clearly devoted to him, but the daily burden takes a toll.
"I'm human. When I've said something 500 times, I get burned out," she said. "It's a labor of love, but it is labor."
Early this year, at Mary's urging, Don started a "boys' club" of men from their senior apartment complex who meet for coffee on Monday mornings.
At a recent gathering, Don looked like a former lobbyist, sitting at the head of the table and joking with six other men.
But when he tried to tell a story about dealing with dignitaries while at AT&T, the anecdote evaporated.
One of the men asked Don if he saw the Green Bay Packers game the day before.
"No, I was at ... " Don said with a long pause, before asking Mary what they had done that day.
"The hardest part," Mary said later, "is seeing the familiar things about the person I love slip away."
---
Photos from a Special Report | Fading away: Wisconsin's dementia crisis
The expected increase of people with dementia, coupled with a caregiver shortage hitting rural areas especially hard, presents a growing challenge in Wisconsin. Here are images from a Special Report | Fading Away: Wisconsin's dementia crisis. Check back Monday and Tuesday for more stories in this series.
Photos from a Special Report | Fading away: Wisconsin's dementia crisis
Martin Schreiber with Sun Prairie mayor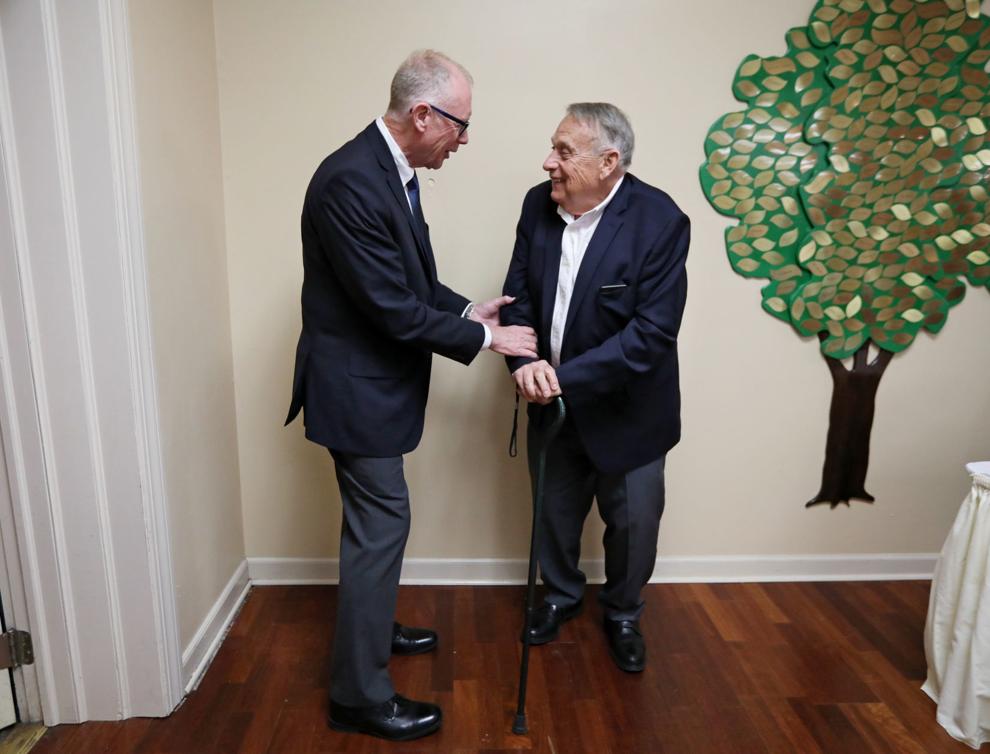 Mary and Don praying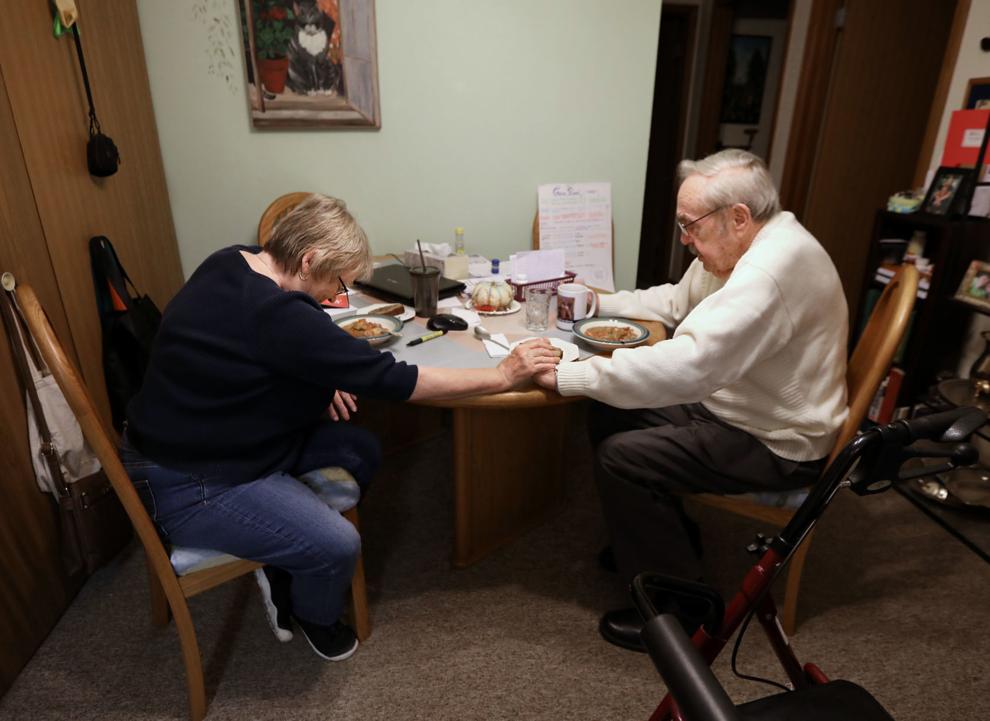 Mary and Don preparing to leave apartment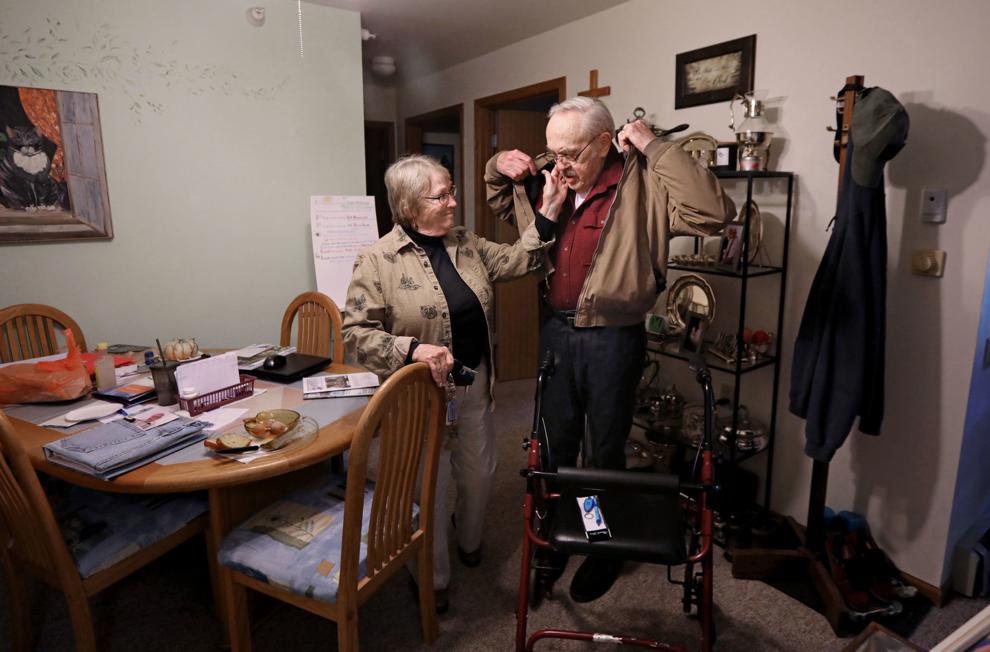 Mary loading Don's walker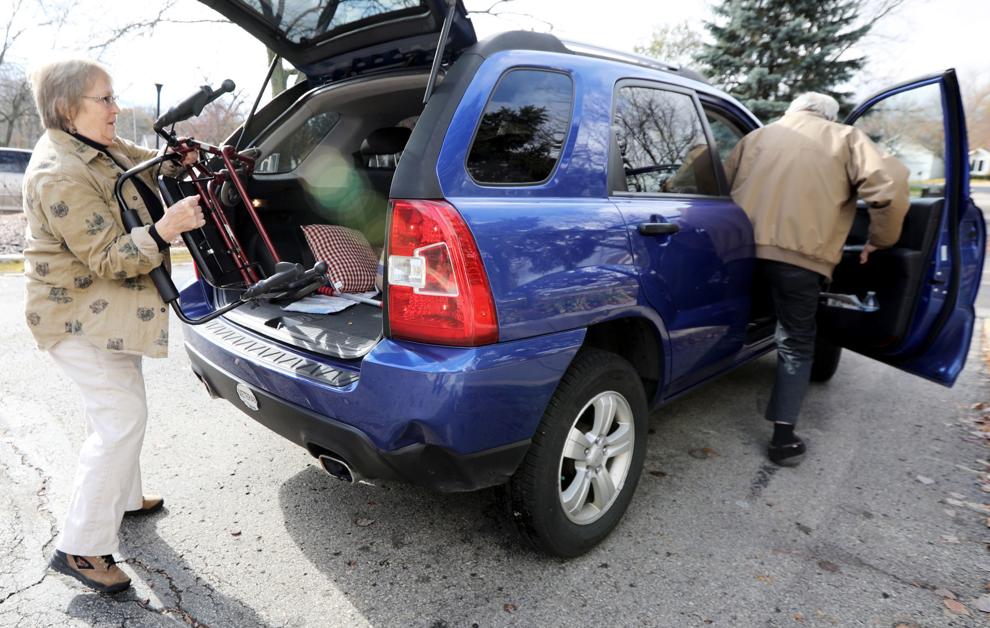 Mary and Don at pumpkin painting
Don's "boys' club"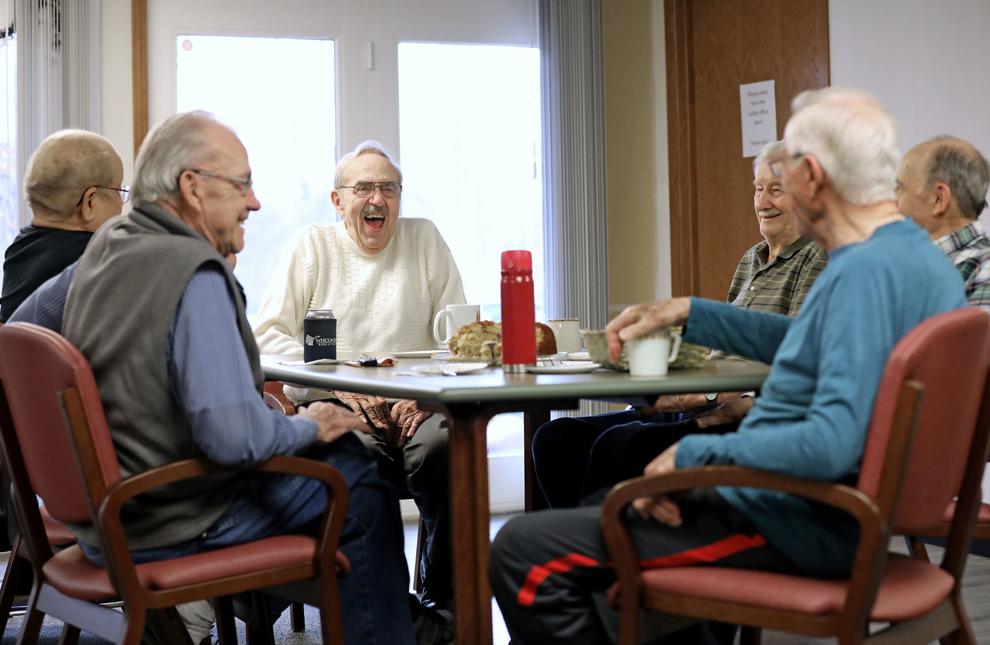 Photo album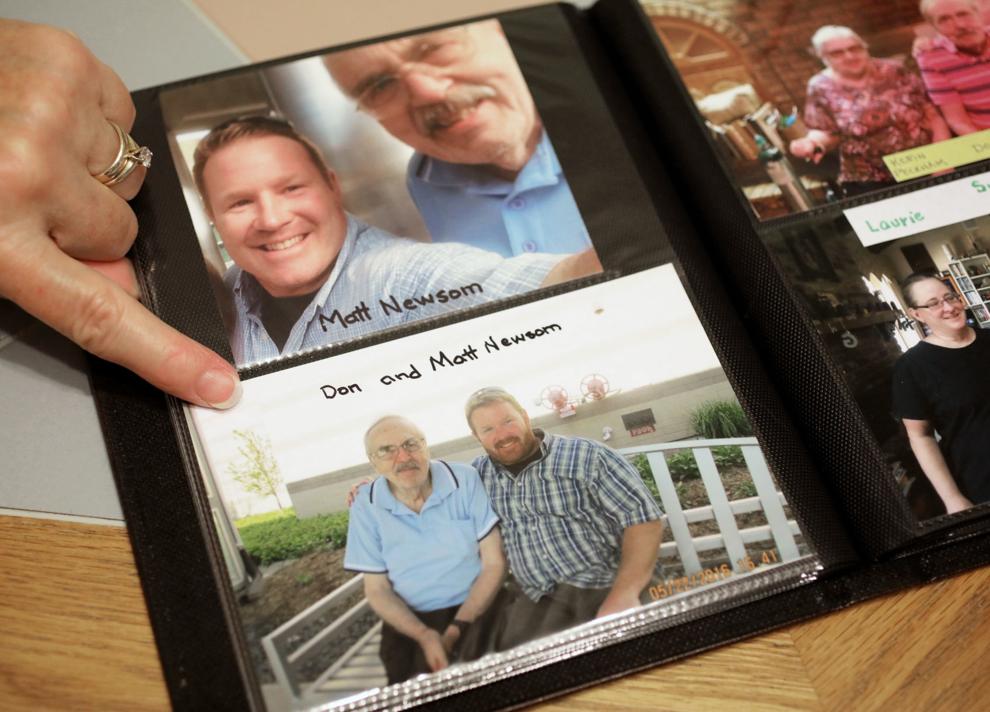 Peter and Cheryl Ziegler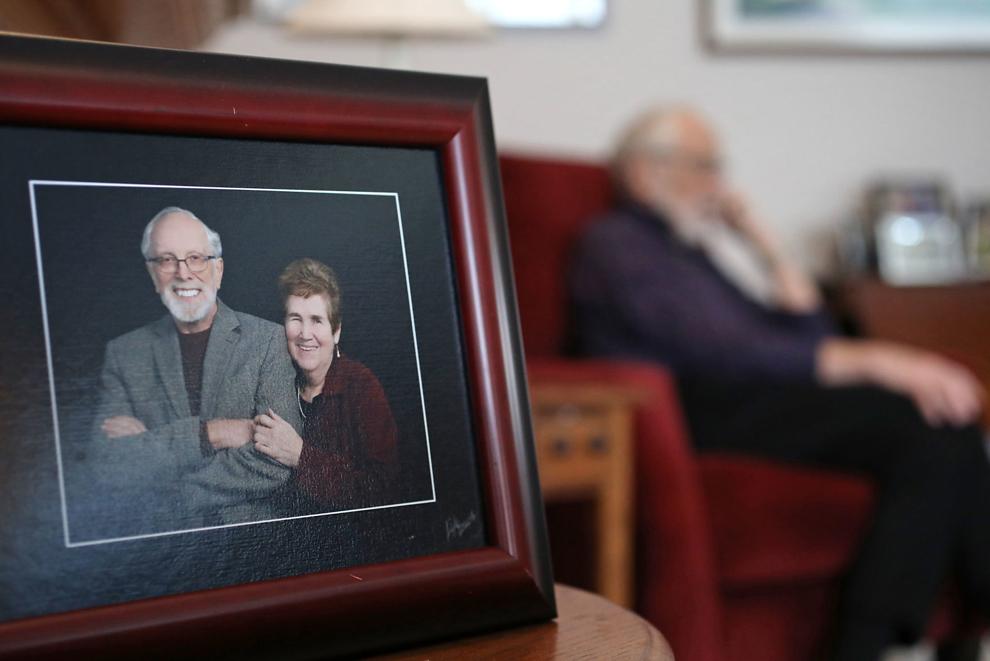 Peter Ziegler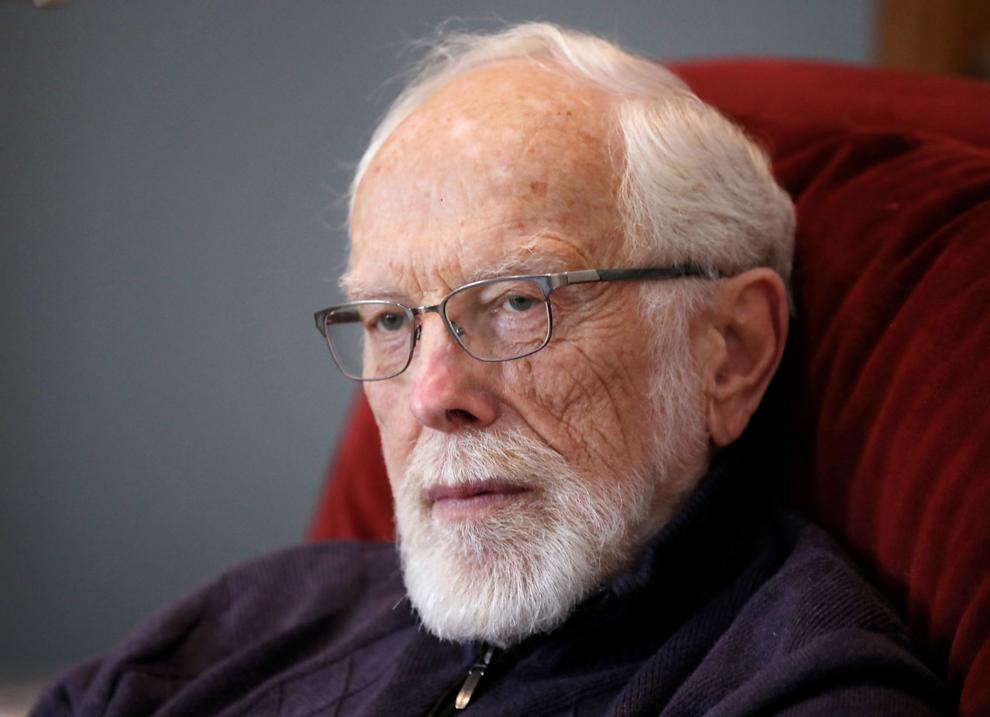 Bill brushing Jacqui's hair
Bill sorting Jacqui's meds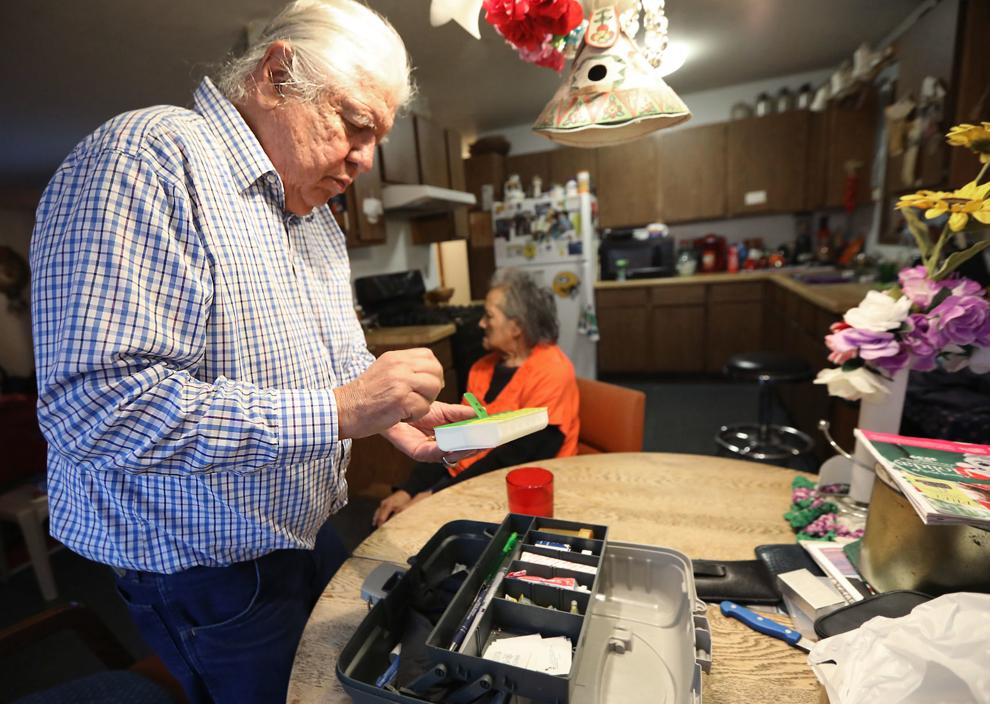 Cindy Dunbar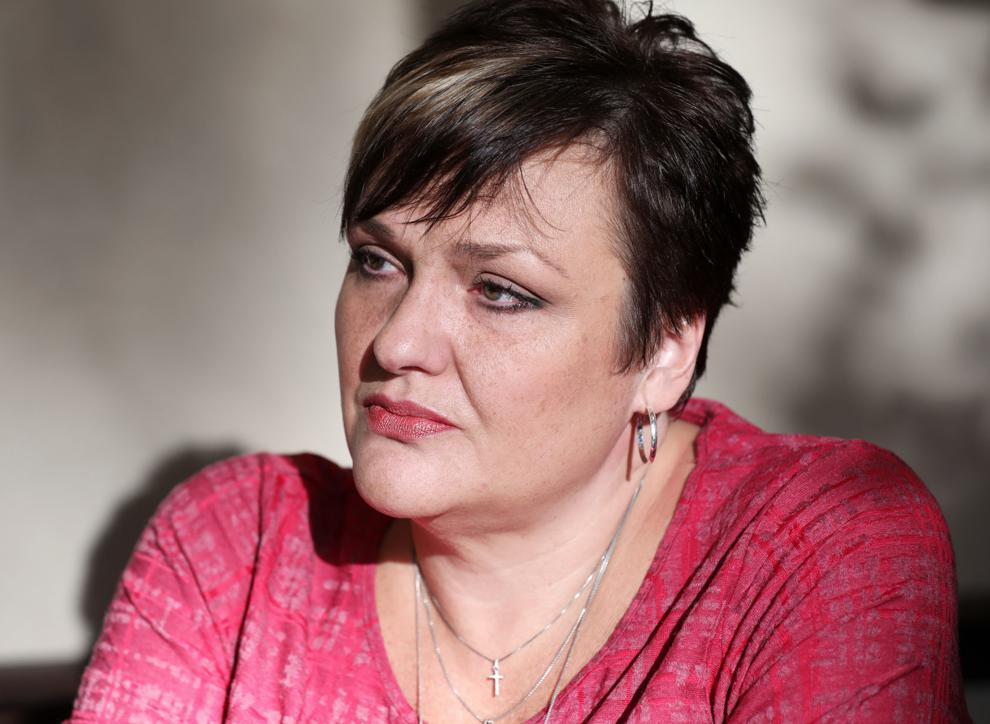 Bill and Jacqui outside of their home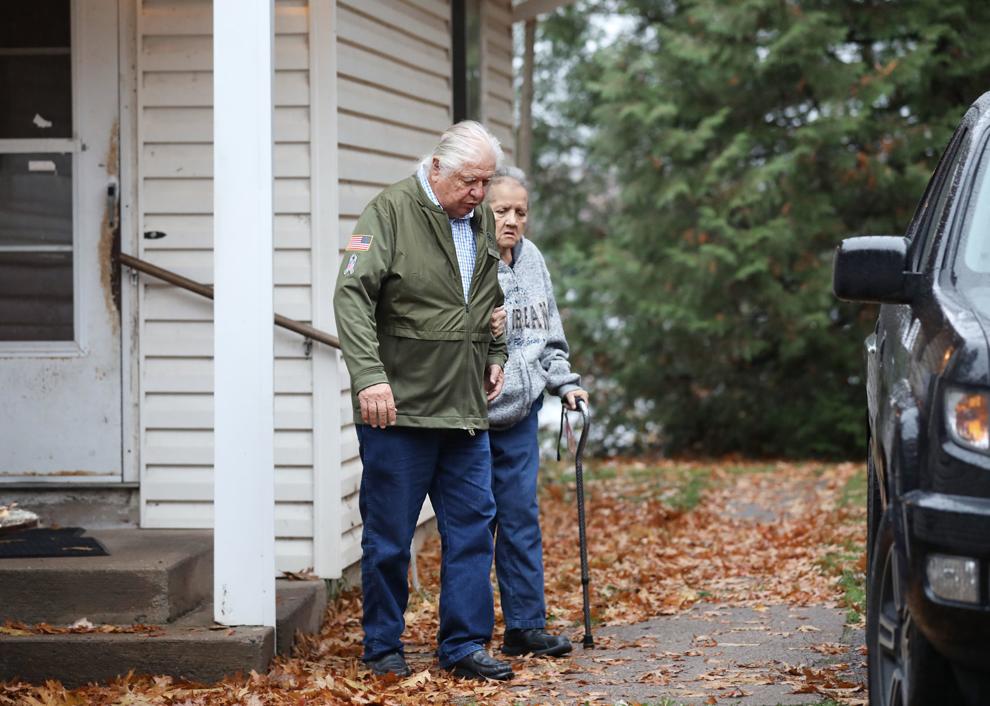 Jacqui and Bill at casino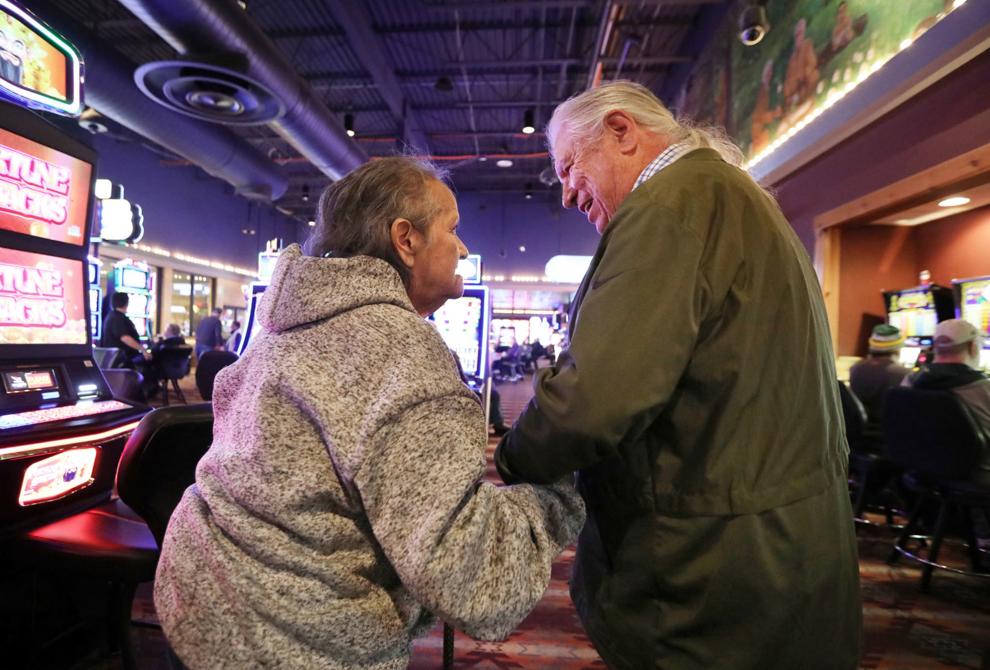 Randy and Wonaquance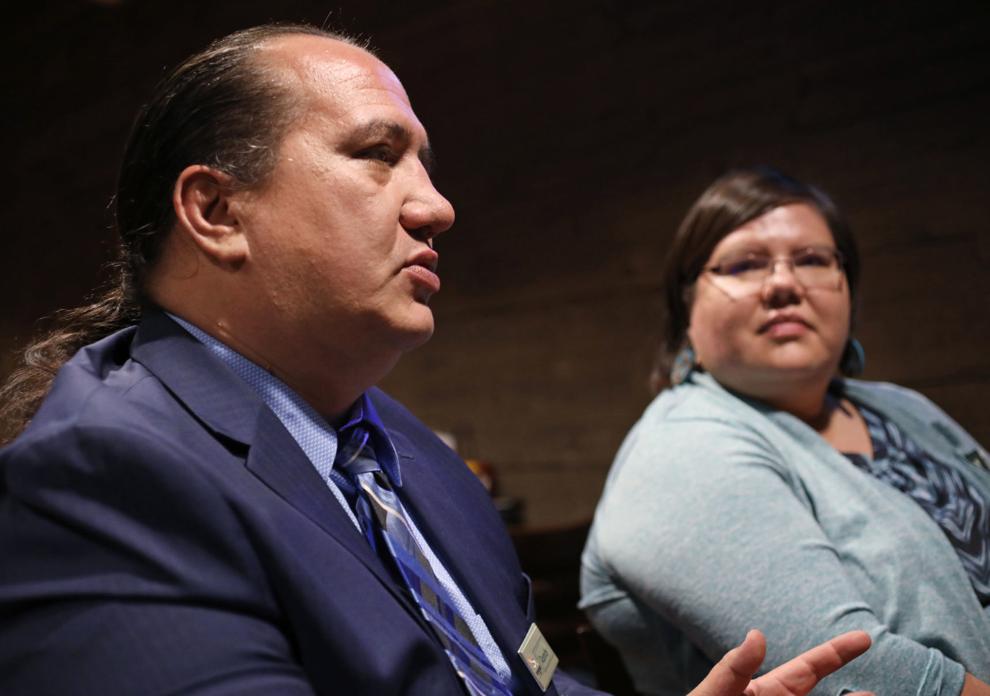 Jennifer and Jacqui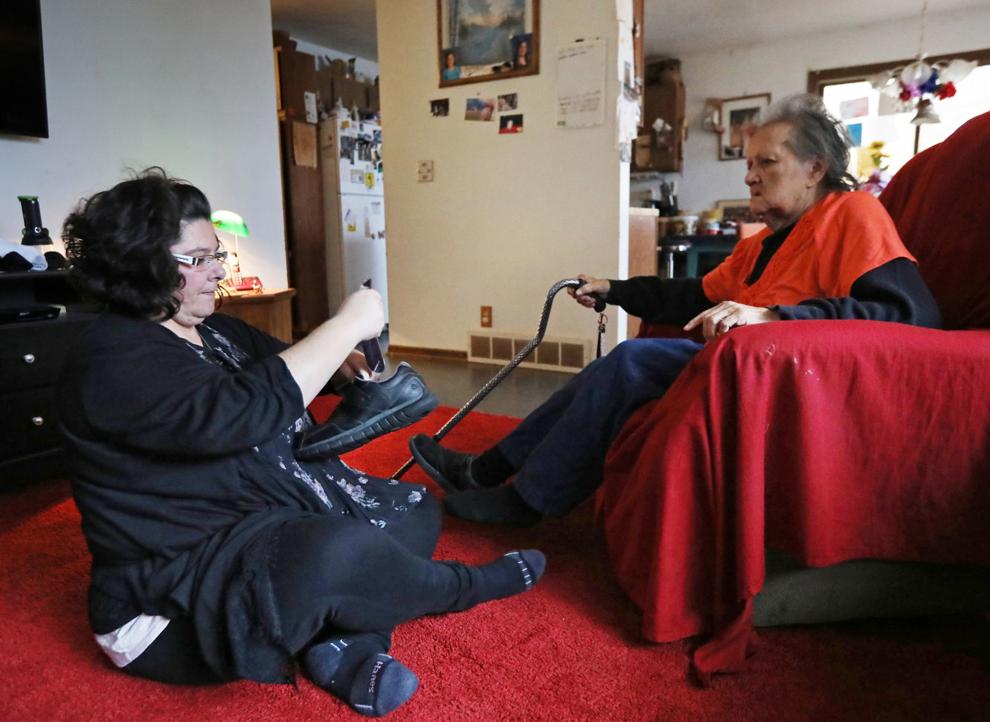 Tammy with Frances in Eagle River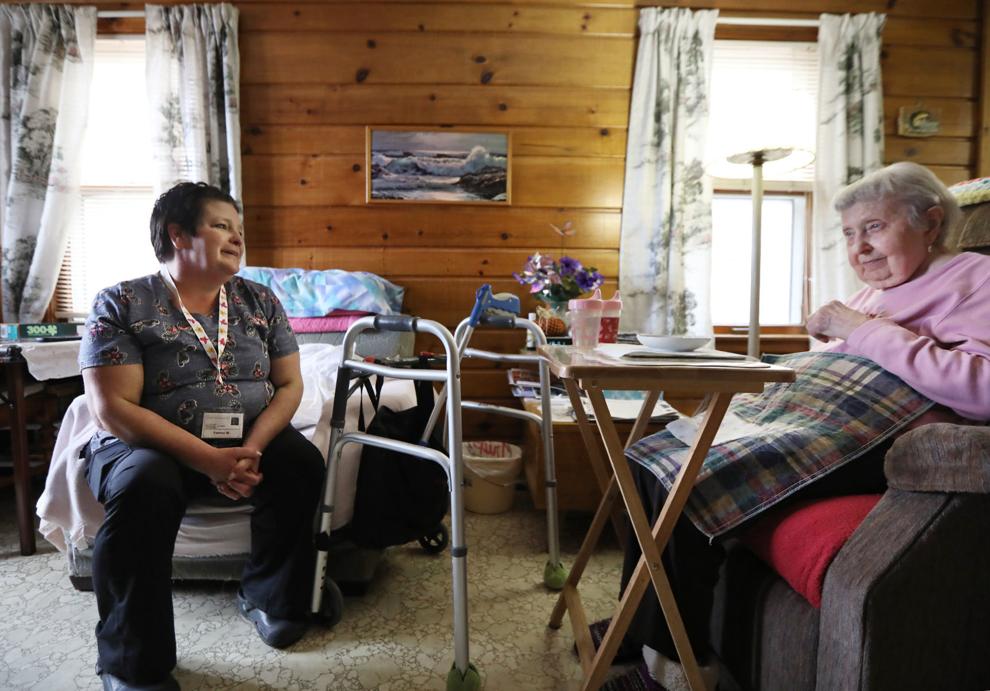 Frances doing exercises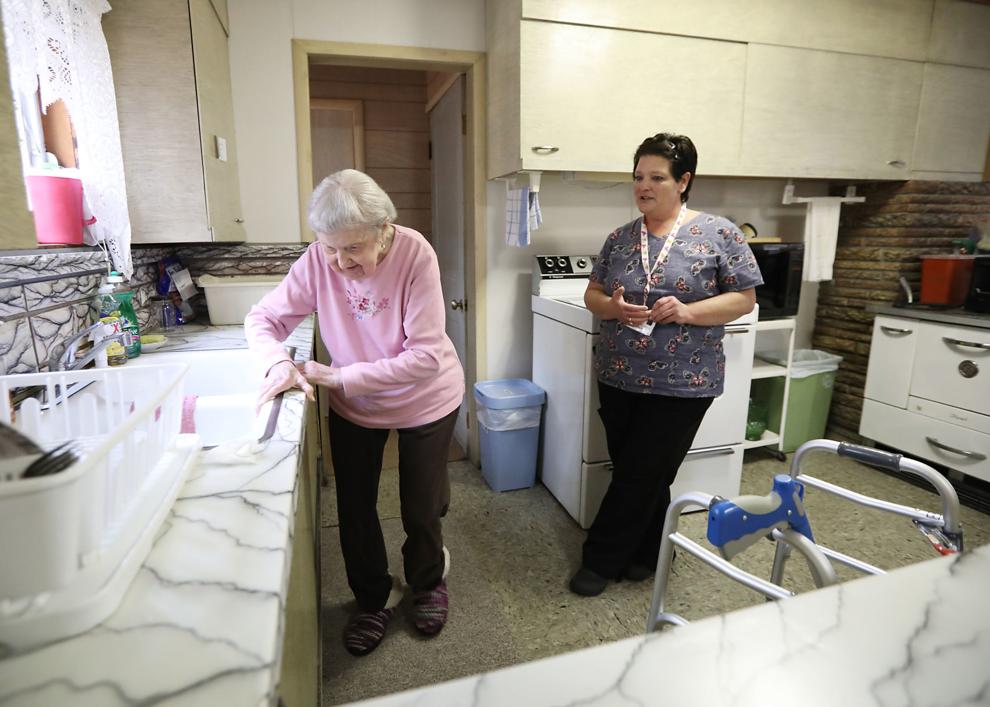 Doreen on phone with Lyle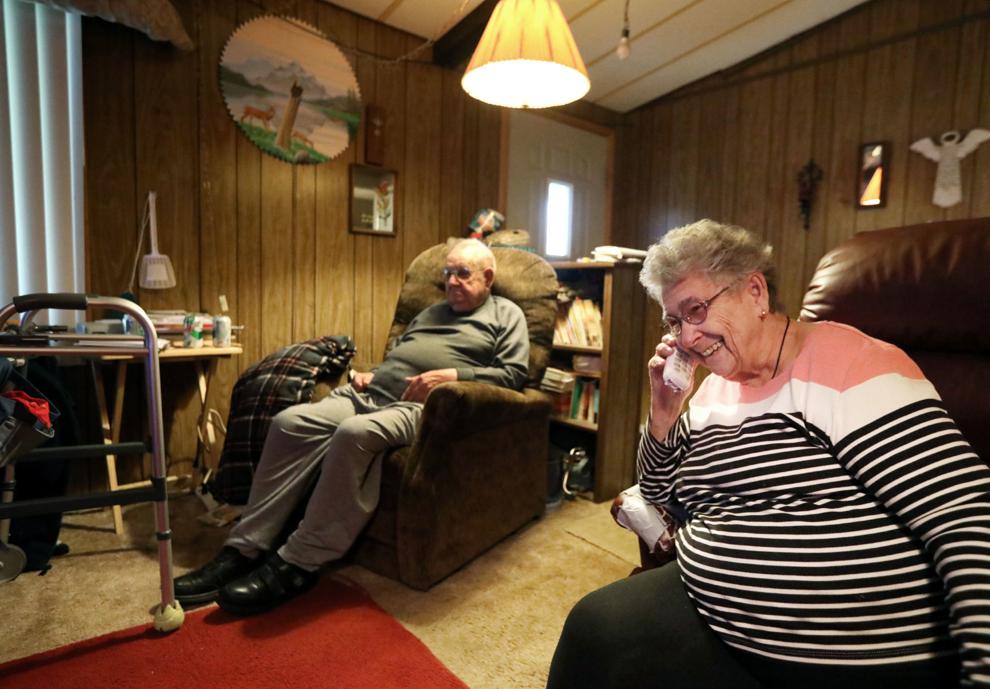 Doreen and Lyle holding hands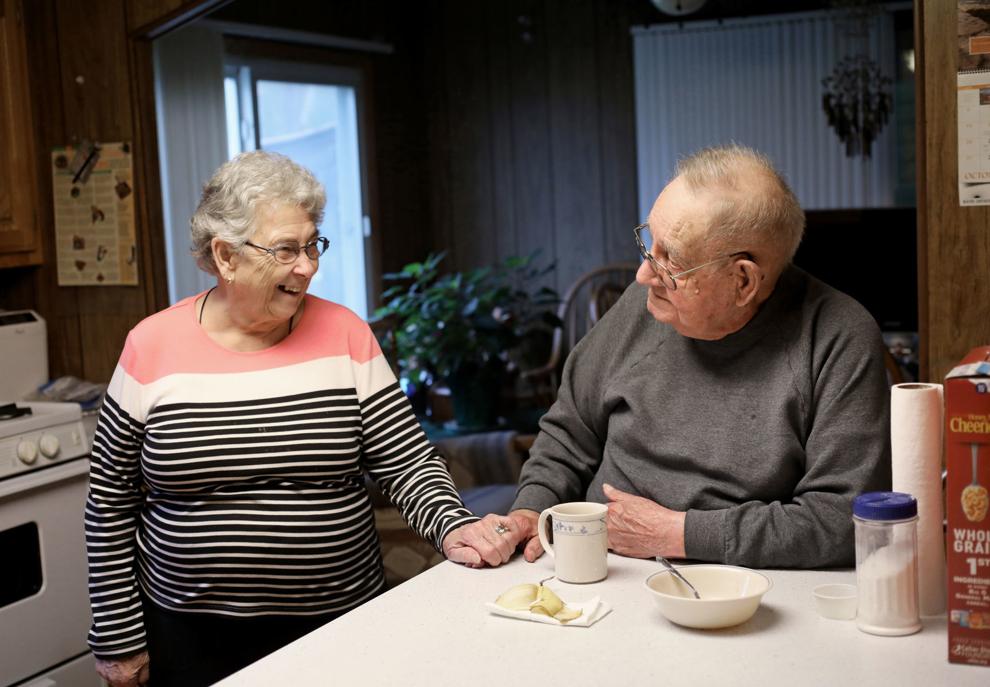 Friendship Village
Lori Kiefer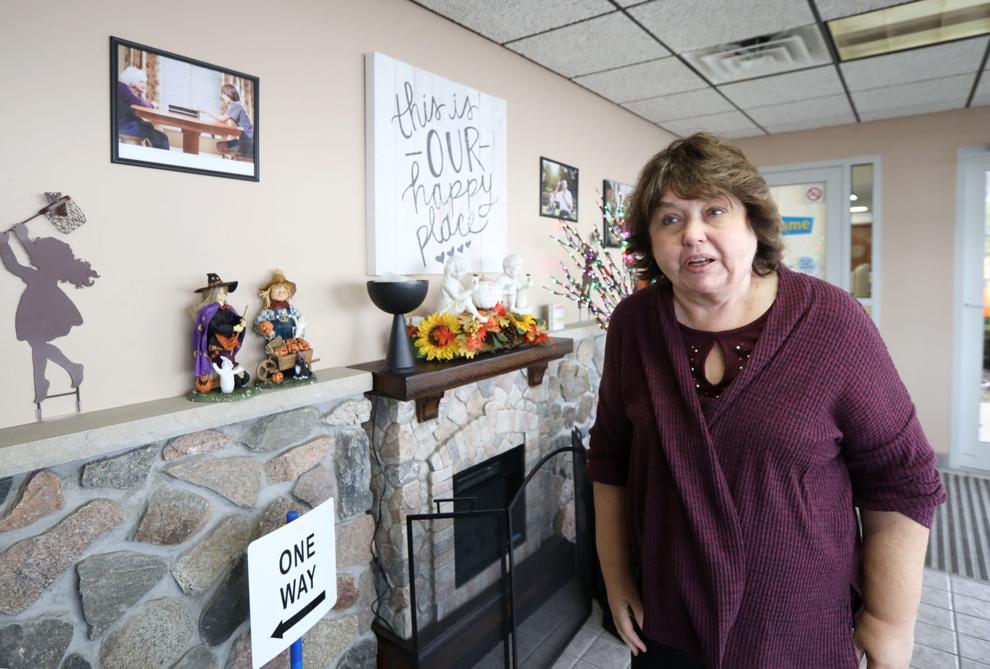 Cyclotron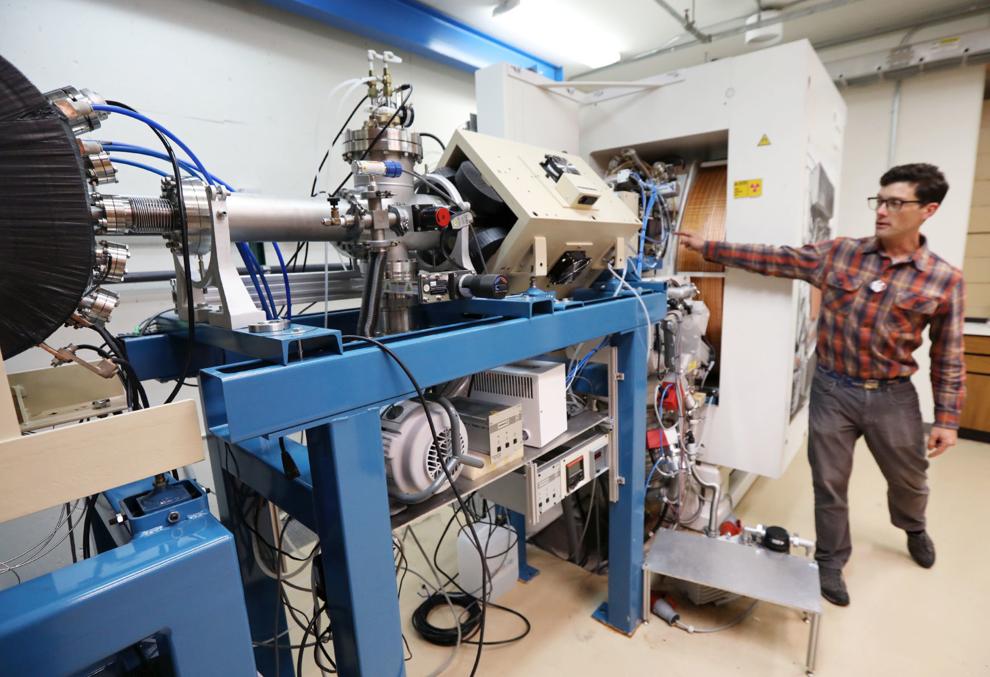 Sara Tirner doing yoga with others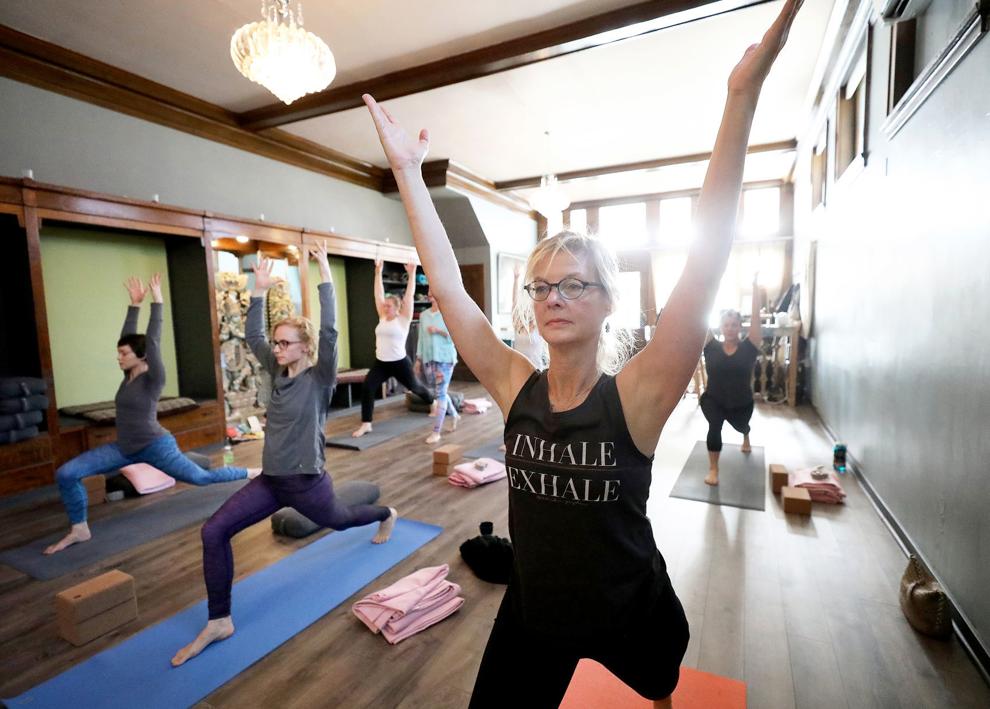 Tirner doing yoga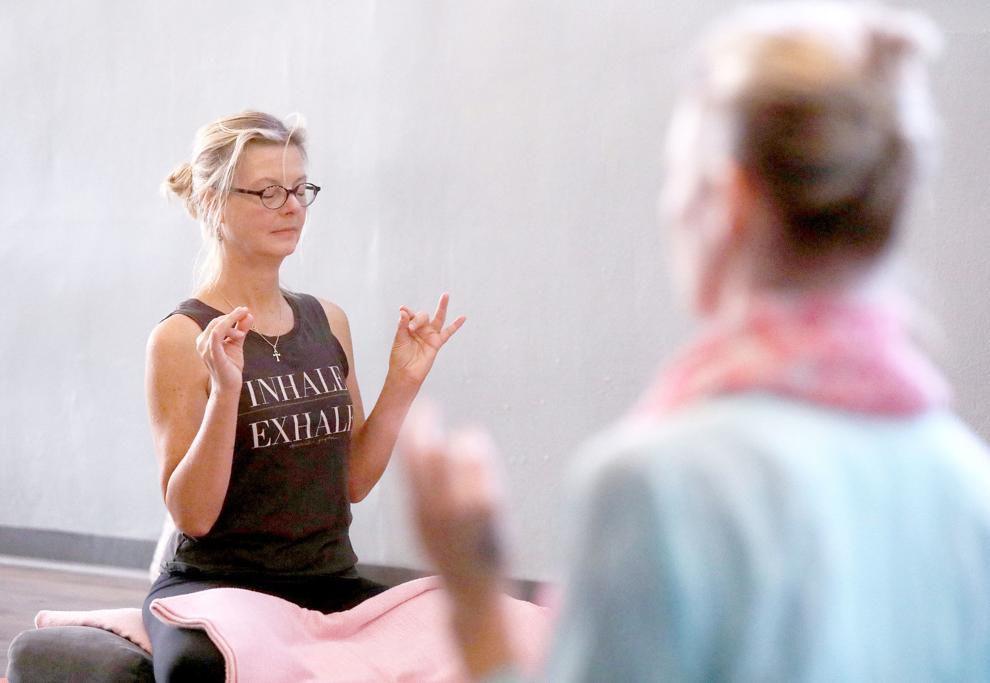 Karen and Barb before PET scan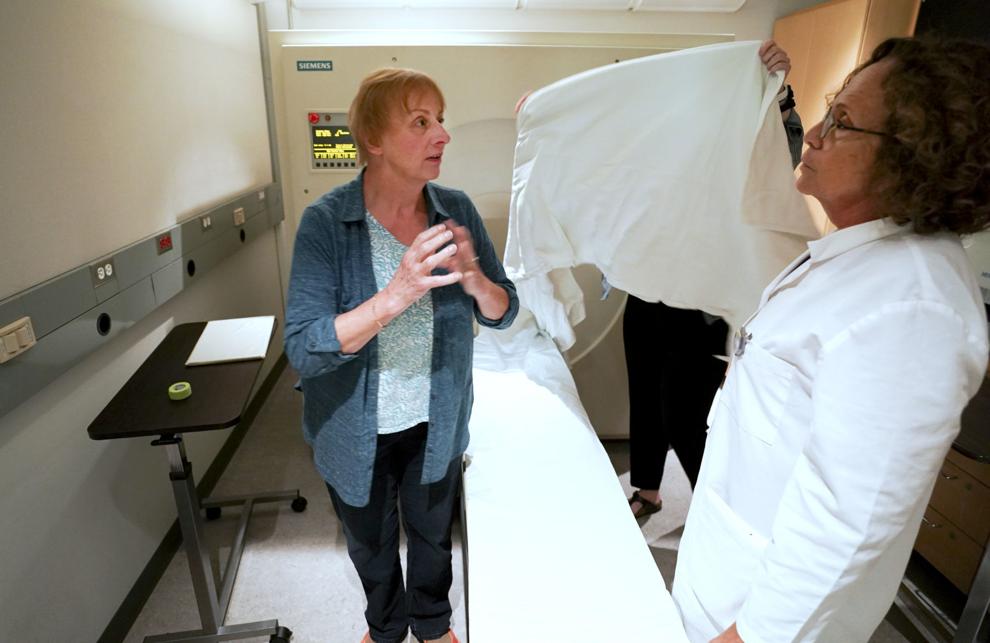 Karen getting PET scan