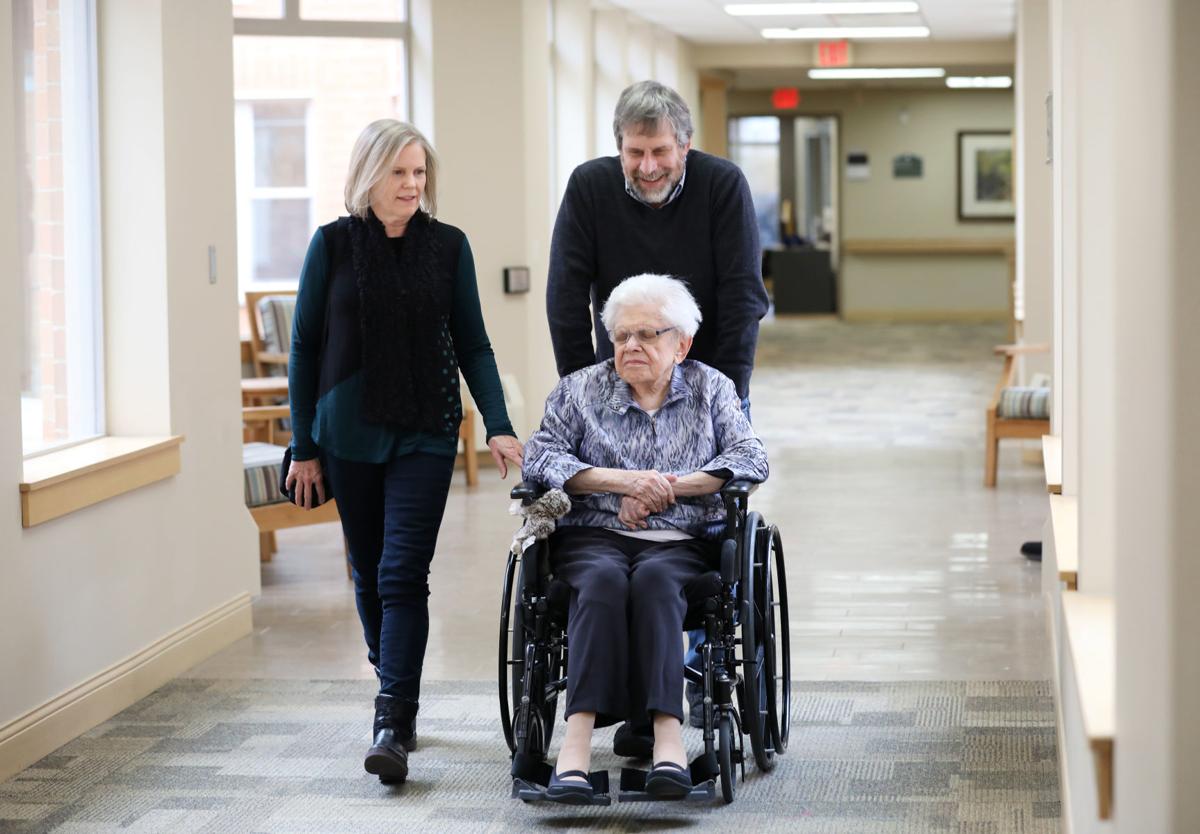 On an outing to a concert, Arlene Rotter fell and broke several ribs.
Her family moved her from a senior apartment to assisted living. Seven months later, she fell in a hallway and broke her hip.
While Rotter did rehab elsewhere after hip surgery, her family moved her to memory care, another part of assisted living. Two days after she arrived, she fell while trying to get up from a chair. She broke the other hip, requiring more surgery.

At least 27 percent of deadly falls among people 65 and older in Wisconsin, which has the nation's highest rate of such falls, occur in residential institutions such as assisted living facilities and nursing homes, according to state data from 2015 to 2017.
In Wisconsin, 19.6 percent of nursing home residents fell, compared to 17 percent nationally, in the most recent quarterly report available from the federal Centers for Medicare and Medicaid Services. Some 1,600 nursing home residents in the state, or 7.2 percent, had falls with injuries, compared to 6 percent nationally.
The state's nursing homes received 130 citations in a category often related to falls last year, including seven serious citations. That is slightly more citations per facility than average nationwide, according to Jim Robinson, a senior scientist at UW-Madison's Center for Health Systems Research and Analysis who analyzed the data for the Wisconsin State Journal.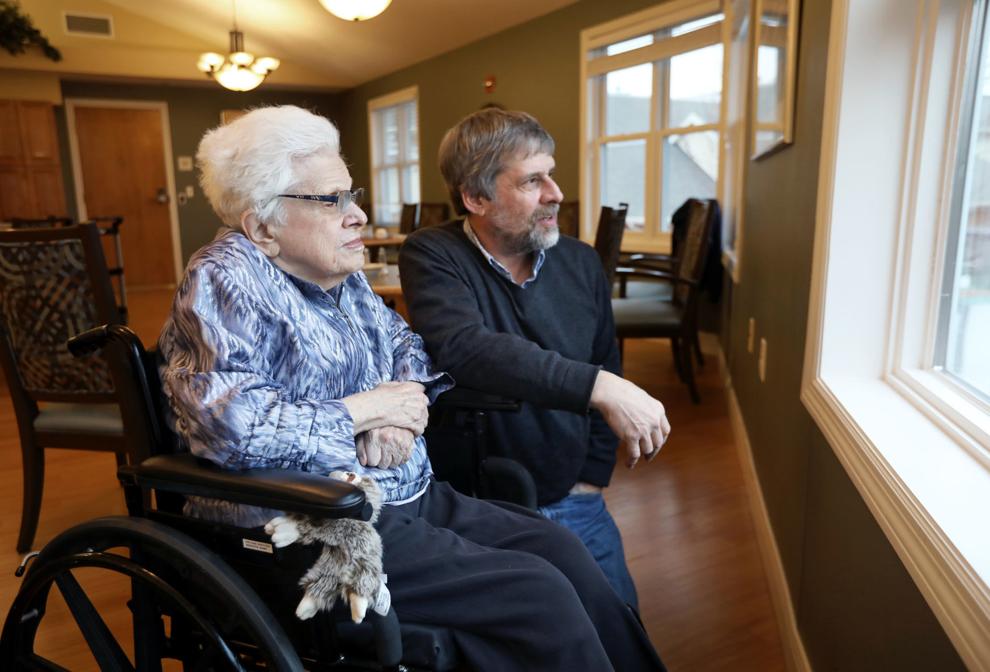 Assisted living facilities — which collectively have nearly twice as many beds as nursing homes in Wisconsin — reported 2,664 falls in 2017, most of them with injuries, according to the state Department of Health Services. That was up from 2,371 the previous year.
It's not possible to quantify falls-related citations against assisted living facilities because the citations have general categories, said health department spokeswoman Jennifer Miller.
Operators say there is a fine line between protecting residents' safety and their autonomy — especially in assisted living, which is designed for people who aren't as feeble as those in nursing homes and has fewer regulations. In assisted living, residents and their family members also share responsibility for avoiding falls, administrators say.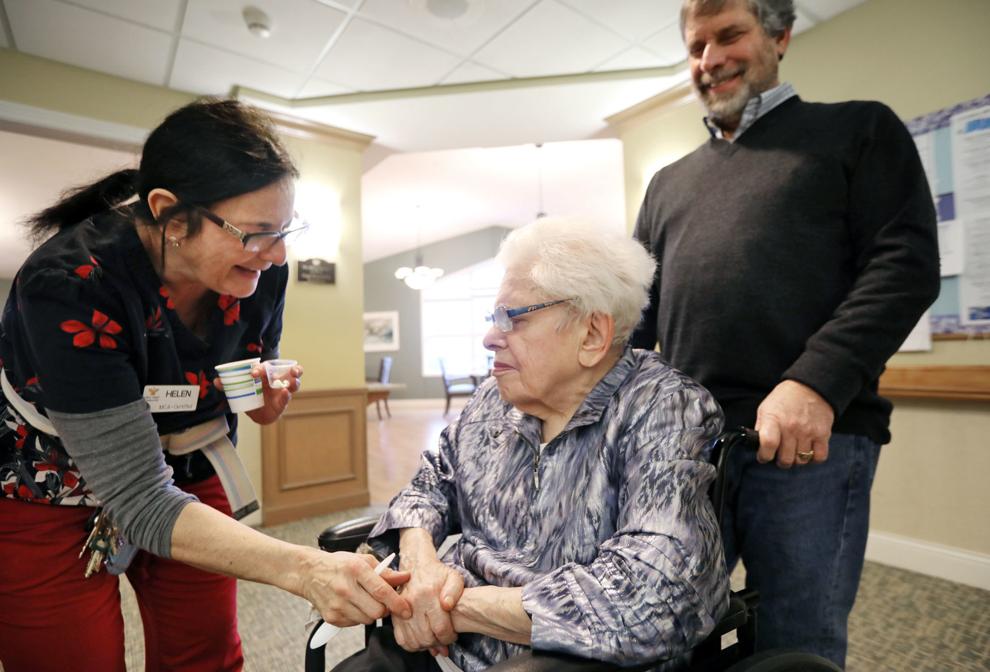 "It's an effort that involves resident cooperation and family involvement," said Tina Belongia, director of quality advancement and regulatory affairs for the Wisconsin Health Care Association, which represents assisted living facilities and nursing homes.
"If the resident doesn't want to use a walker, nobody can make him or her," said Janice Mashak, a vice president at LeadingAge Wisconsin, which also represents assisted living facilities and nursing homes. "We can educate them, but it's their right if they choose not to use it."
As for Rotter, 93, whose most recent hip fracture came a year ago at Attic Angel Community in Madison, her children visit frequently and staff check on her regularly. Rotter, a longtime volunteer and needlepoint artist, remains in the memory care portion of assisted living at Attic Angel, and now uses a wheelchair.
"Other than having someone with her 24 hours a day to catch her if she falls, I don't know what else could be done," said Cathy Rotter, of Madison, Arlene Rotter's daughter-in-law and a physical therapist.
Revoking a license
One assisted living facility recently cited by the state for falls is Faith Gardens in Sun Prairie. It received four citations and a $650 fine last year for violations that included not having appropriate falls prevention plans for two residents, including one who fell and later died.
Nursing homes and assisted living facilities are supposed to try to prevent falls. If falls occur, they are expected to report them, investigate the causes and take steps to reduce the chance of additional falls.
For residents at risk for falls, assisted living facilities should provide physical therapy, teach them how to use canes or walkers, adjust furniture and lighting or take other steps to the reduce the risk, according to the state health department.
But a state document says such approaches "are not mandatory." Rather, they "may be useful in helping your facility sustain compliance."
Falls rate not dropping
Less than half of assisted living facilities in Wisconsin used falls prevention programs in 2015, and one in nine didn't even track falls, according to a study published in 2017 by UW-Madison researchers.
The study looked only at some of the 11 percent of facilities in the Wisconsin Coalition for Collaborative Excellence in Assisted Living. The coalition, started a decade ago by the state health department, the university and the state's four assisted living associations, aims to improve the quality of care.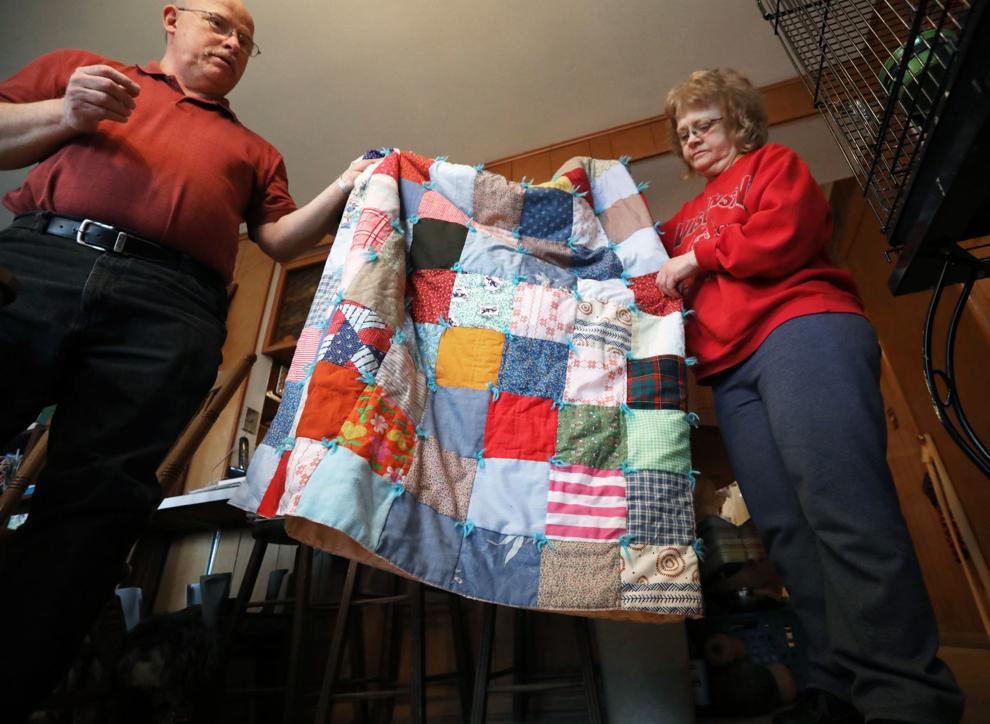 After the report came out, some facilities said they had prevention programs or tracked falls in ways not captured by the study, said James Ford, the lead researcher. Others started such efforts in response to the findings, Ford said.
Now, 92 percent of facilities in the coalition say they have falls prevention programs and 97 percent say they track falls, Ford said.
"The paper drove a lot of changes," he said.
Mashak, of LeadingAge Wisconsin, said assisted living managers share tips on reducing falls, such as bringing clothing from high shelves to residents who have fallen while reaching for clothing.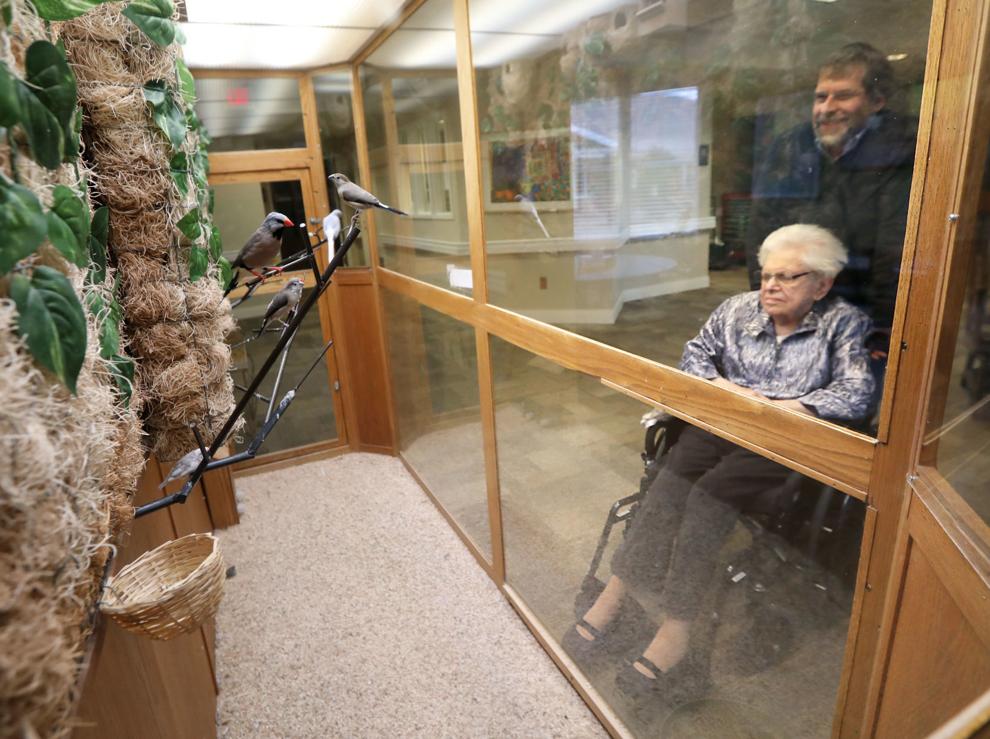 Shari Kellogg, who runs two assisted living facilities at Skaalen Retirement Services in Stoughton, a member of LeadingAge, said she does pre-admission assessments for new residents in their previous homes, not at Skaalen, to better understand their risk for falls.
"I can see how they're functioning before they get to us," Kellogg said.
Despite years of such efforts, the rate of falls among LeadingAge members has risen slightly, while falls with injuries have held steady, Mashak said. She attributes that to the increasing age and frailty of assisted living residents, and to the freedom they maintain.
"They have a right to live the way they want to live," she said.
Asking for assistance
Mary Susan Spoerl died a week before Christmas in 2015 after falling twice in one day in her bathroom at Madison Pointe Senior Living, an assisted living facility on the East Side.
The second fall resulted in a head injury that killed her two days later, said her son, Bob Spoerl, of Madison. She was 89.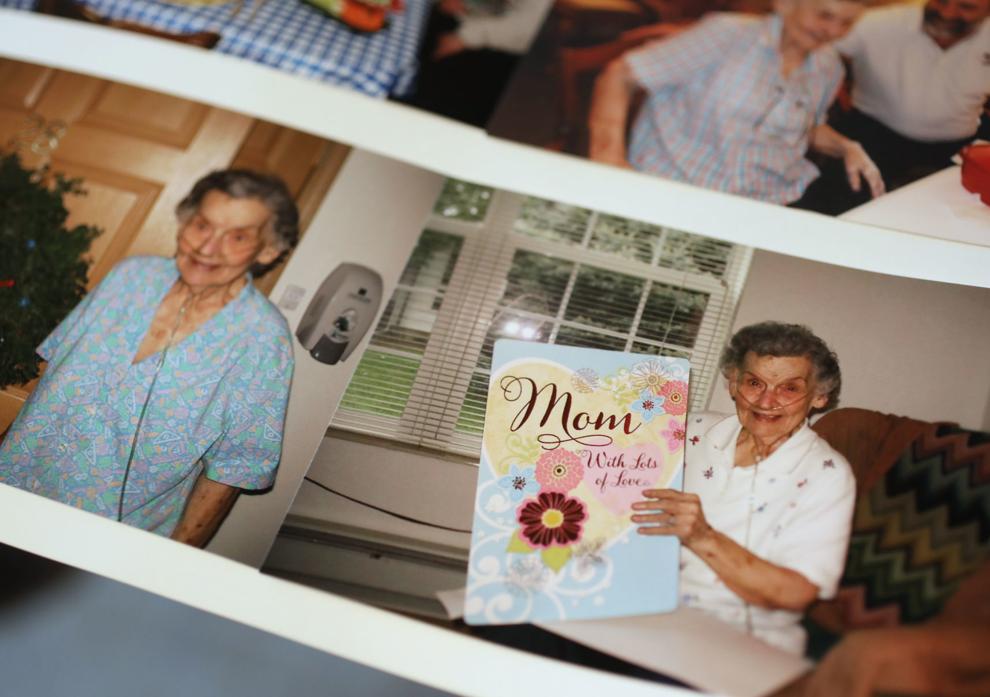 She had received five hip replacements and walked with a cane. She used oxygen because of heart disease. But she was lively and enjoyed visits with her two sons and their families.
Bob Spoerl said his mother didn't like to ask for assistance. "She had been told to request help when she wanted to go to the bathroom, and I reiterated that with her," he said.
He said Madison Pointe is a good facility and staff frequently checked on her. Roxanne Stahnke, executive director of the facility, said the safety and well-being of residents and staff is "our top priority."
Cathy and Ron Rotter said Attic Angel staff seem to do what they can to prevent Arlene Rotter, Ron's mother, from falling.
Attic Angel takes routine steps to prevent falls, such as removing throw rugs, evaluating medications and monitoring sleep-wake cycles, said Lisa McGlynn, director of nursing services. The facility also has distinctive offerings that she said might reduce falls: seated kick-boxing classes, full-spectrum light in the morning and aromatherapy at night.
The Rotter family now pays extra to have two workers handle Arlene Rotter. After her first hip fracture, they encouraged her to move more. After the second one, they decided on a different approach.
"Maybe she's better off being a wheelchair so she won't fall again," Cathy Rotter said.
This article was supported by a journalism fellowship from the Gerontological Society of America, Journalists Network on Generations and the John A. Hartford Foundation.