When Candy Ficht became an organ donor for her cousin at UW Hospital this year, she lost more than a kidney.
Ficht, 43, a single mother from Campbellsport, lost six weeks' pay from her construction job as she recovered, plus money for gas on six 160-mile round trips to Madison.
She picked up a part-time bartender job to help make ends meet, and a foundation covered her $500 rent for a month.
But donating a kidney still set her back more than $5,000, a cost she said she and other living donors shouldn't face.
"I agree with not getting paid for your kidney, but you should be compensated for what you're losing," Ficht said.
Transplant leaders, concerned about a decline of living organ donors — from a peak of 6,991 in 2004 to 5,819 last year — are pushing for reimbursement of donor expenses. The costs, including lost wages, transportation, lodging and child care, typically run about $5,000 to $6,000, reports say.
Some are going further, saying living donors should be paid — indirectly, by the government or private groups, in tax credits, retirement account contributions or tuition vouchers of about $50,000.
"Altruism isn't enough," said Dr. Sally Satel, a resident scholar at the American Enterprise Institute, a lecturer at Yale University and a kidney recipient.
"Why not reward someone?" Satel said. "This is really the only way to get a sizable number of people to be interested in donating while they're alive."
Paying donors, even indirectly, raises ethical concerns, said Dr. Art Derse, a bioethicist at the Medical College of Wisconsin. For example, would lower-income parents feel forced to part with a kidney to help their children go to college? "If you really need the money, it could be coercion," Derse said.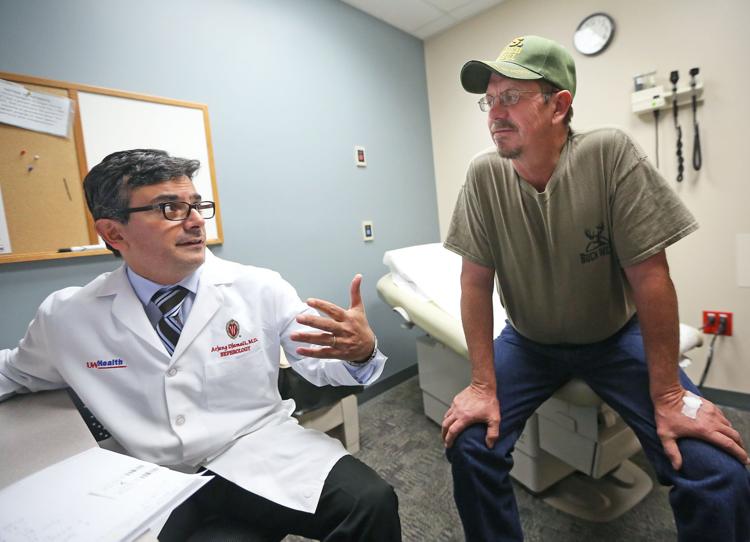 Tim Nagel, 52, of West Salem, near La Crosse, was off work from his farm tire repair job for nine weeks after donating a kidney to his sister, Rachael Breuer of Glen Haven, at UW Hospital last year.
A disability policy gave him partial wages, a government fund paid some travel costs and a grant covered his mortgage and truck payments for a month.
But Nagel still faced $6,000 in lost wages. He was prepared to sell his tractor, snowmobile and guns to make up for the deficit until family and friends held a benefit that raised roughly the same amount for him.
"That's the only way I got by," he said. "I think they should make it easier for people to donate."
Programs help some
The medical costs of living donation are typically covered by the recipient's health insurance. For non-medical costs, a patchwork of programs helps some donors.
Wisconsin was the first state, in 2004, to let living donors take a tax deduction of up to $10,000. Another 13 states offer tax deductions today, and three others — Idaho, Louisiana and Utah — offer tax credits of up to $5,000 or $10,000, according to the National Kidney Foundation.
Only people who itemize their taxes can take deductions, and the maximum savings is about $1,000. Ficht doesn't itemize and Nagel saved $400. Tax credits allow greater savings.
The National Living Donor Assistance Center, a government-funded program in Arlington, Virginia, covers up to $6,000 in travel costs for living donors if they and their recipients earn less than three times the federal poverty level.
The center's average reimbursement is $2,700, but less than 10 percent of donors participate because most don't qualify.
Ficht's cousin, Jennifer Van Airsdale of Madison, made too much money for Ficht to get help. Nagel got about $700 from the center for two trips to Madison, including a hotel room for his wife while he was in the hospital.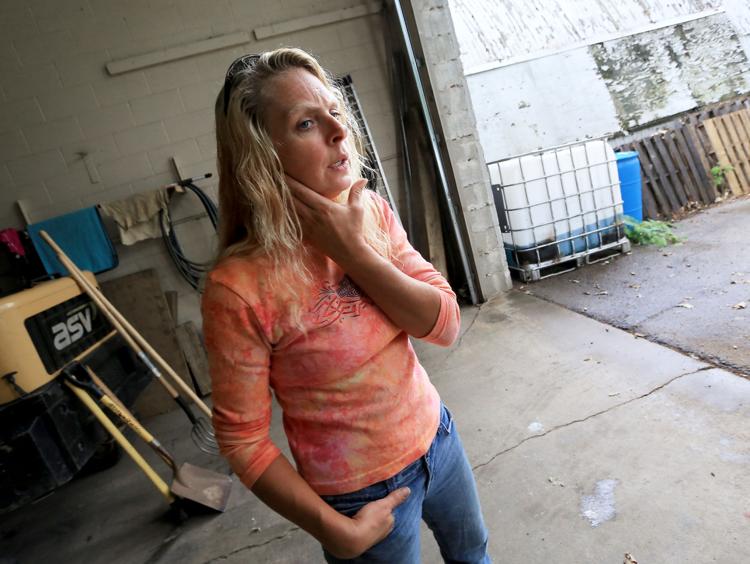 Private groups also help some donors. One is the American Transplant Foundation in Denver, which paid Ficht's rent and gave Nagel $830 for mortgage and truck payments.
Federal workers, along with state workers in Wisconsin and 23 other states, get paid leave, typically for 30 days, for serving as organ donors. Dane County, the city of Madison, UW Health and Meriter-UnityPoint Health have similar policies.
Transplant advocates hope to expand the National Living Donor Assistance Center to cover lost wages and give travel assistance to more donors, said Rebecca Hays, a transplant social worker at UW Hospital.
Advocates have also called for lifetime health insurance coverage for donors.
The Living Donor Protection Act, introduced last year by U.S. Reps. Jerrold Nadler, D-New York, and Michael Burgess, R-Texas, would address two other challenges some donors face: losing jobs while they are off work and finding affordable insurance afterward.
The bill would require the Family Medical Leave Act — which allows 12 weeks of unpaid, job-protected leave for medical reasons — to apply to living donors. Some employers say the law doesn't cover organ donation because it is a voluntary procedure.
The measure also would prohibit life, disability and long-term care insurance companies from denying coverage for donors or charging them higher rates.
Peter Atkinson, who donated a kidney to a friend at UW Hospital in 2008, said he was later denied life insurance from two companies. A third firm increased his rate after learning he had been an organ donor, though he was still in good health.
"We can be unjustly punished for donating," said Atkinson, 53, of Altoona, near Eau Claire.
Paying donors raises ethical concerns
Making living donation financially neutral would help people who already donate, but it wouldn't increase living donation enough to help the more than 100,000 people on the kidney waiting list, Satel said.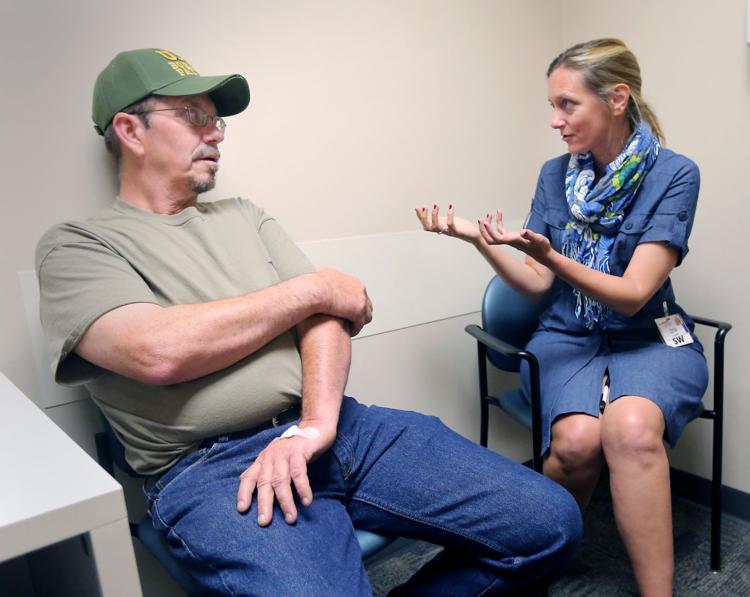 "Would it make a big enough dent in the need? I'm very skeptical," she said.
Satel and others, including Dr. David Cronin, a transplant surgeon at Froedtert Hospital in Milwaukee, call for giving donors incentives.
The move would likely require a change to the 1984 National Organ Transplant Act, which forbids paying for human organs. Currently, only Iran officially pays kidney donors.
People get paid to donate plasma, eggs and sperm, and there are no shortages of those, Satel and Cronin noted this year in the journal JAMA Internal Medicine.
They said organ donors should receive indirect payments, not cash.
A waiting period of six months to a year would prevent potential donors from making hasty decisions, Satel said in an interview.
"You don't want people who are desperate and acting impulsively," she said.
Paying living donors could reduce the international black market for kidneys and save Medicare money because transplants are cheaper than dialysis in the long run, Satel said.
A work group of the American Society of Transplantation and the American Society of Transplant Surgeons called this year for trials of incentives for living donors.
The group also raised the idea of covering funeral costs for families of deceased donors.
Derse, of the Medical College of Wisconsin, said giving donors indirect payments could have the unintended consequence of lowering donation rates.
"The people currently donating from altruism may look at that and say, 'Maybe I don't need to be a donor now,'" he said.
Also, people might start to view their kidneys as goods, undermining the human sense of bodily integrity, Derse said.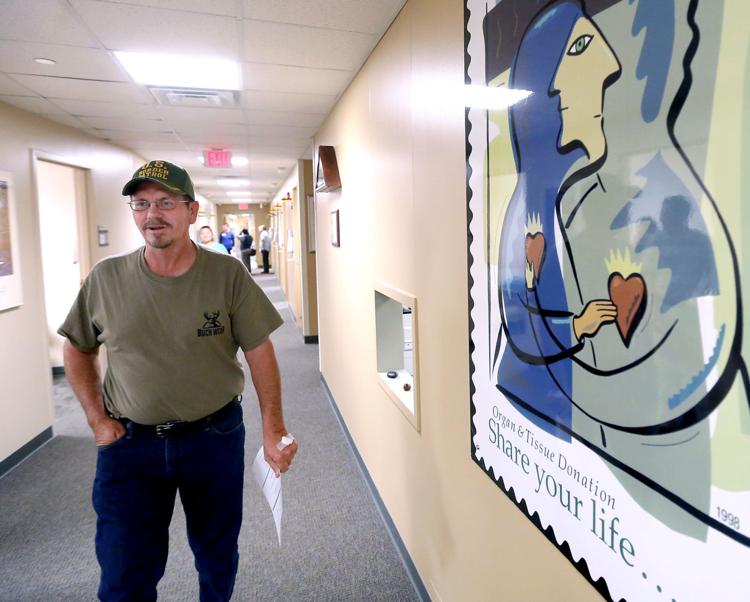 "If you know your kidney is worth $50,000 in tuition, that's a new way of thinking about your kidney," he said. "Suddenly, the kidney has a price tag."
More than 300 transplant leaders from the United States and other countries agreed with Derse in a letter last year to Sylvia Mathews Burwell, secretary of the U.S. Department of Health and Human Services.
They said living donor costs should be reimbursed. But they opposed paying donors, saying it would exploit the poor and cause people to treat organs as commodities.
Hays, of UW Hospital, said covering living donors' costs should come before considering incentives.
"There should be mechanisms in place to allow organ donors to end up financially whole," Hays said.
EDITOR'S NOTE: This story has been updated to correct the spelling of the last name of Dr. David Cronin.