Overweight and insecure in high school, Allen Nyberg found a community in partiers who drank beer, smoked pot and used opioids.
His Verona High School friends took opioids prescribed to them or others for sports injuries, burns or getting wisdom teeth pulled.
By the time Nyberg was 20 and working in tech support, he was addicted. When he tried cutting off the pills, he become jittery, a sign of withdrawal.
Soon his girlfriend of three years ended their relationship; Nyberg had grown distant while trying to hide his addiction from her, he said. He called in sick so often he lost his job. One time when he and a friend were high, the friend accidentally shot Nyberg in the leg. Nyberg was driving another friend home one night when he was arrested for intoxicated driving, possession of non-prescription opioids and having a drug pipe.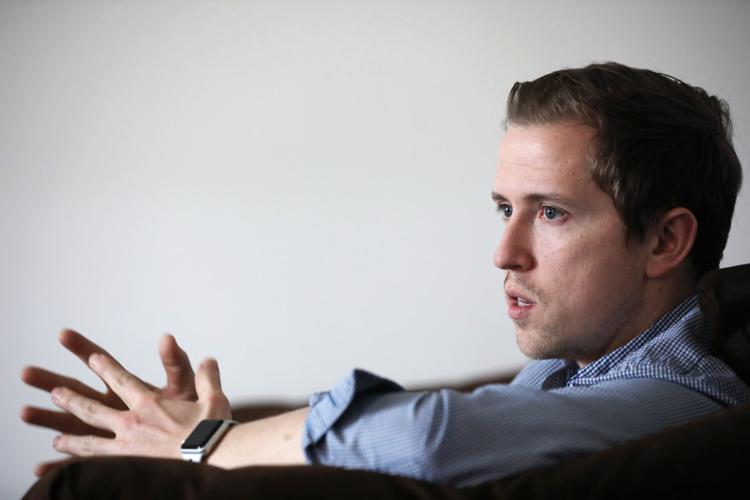 To clear the charges, he hoped to enter Dane County's Drug Court. To look good for the judge, he went to Connections Counseling in Madison.
While he didn't want convictions on his record, he was not enthusiastic about addiction treatment. "Using drugs was part of my identity," said Nyberg, 32, of Black Earth.
During two years of outpatient treatment and group counseling, he would become sober for a week or two, then relapse, a cycle he couldn't seem to break.
Drug court, which accepted his case, ordered him to do inpatient treatment at Hope Haven in Madison. He was kicked out for using drugs. But he returned, completed the program and stayed sober for five months, enough to fulfill his drug court obligations.
Then he relapsed again, this time mostly using benzodiazapines.
He went to a sober event sponsored by Connections at a penthouse apartment off Capitol Square. To his surprise, he found a group of people like him, grilling on the balcony and laughing, having fun without drugs. "I didn't think you could enjoy life while not using," he said.
Still in treatment at Connections and taking Suboxone, an addiction treatment medication, he set a sobriety date: April 17, 2011.
Three months later, he tapered off Suboxone, which "killed the sharpness of the withdrawal."
After becoming drug-free, he stayed at a sober living house in Madison and later served there as a mentor.
Today, Nyberg is a tech support manager at a company in Middleton. He sky dives and races motorcycles, fulfilling his urge to take risks in a new way.
He continues to have an "addictive personality," he said, and sometimes overdoes it with eating or gambling.
But he's in "second-stage recovery," he said. Not using drugs has become a "non-issue." The daily challenge now is broader.
"It's, 'How do I live life like a regular human and cope with stuff that I used to use drugs to cope with before?'"
"Using drugs was part of my identity."Allen Nyberg, of Black Earth