A $10 million, five-year effort at UW-Madison to curb obesity in Wisconsin, which ended in December, met a stark reality: The state's obesity rate, which is slightly higher than the national average, continued to go up.
Leaders of the Wisconsin Obesity Prevention Initiative, funded by the UW School of Medicine and Public Health's Wisconsin Partnership Program, said they focused on creating systemic changes — such as encouraging bike paths and healthier snacks for kids — that could slow or reverse the uptick in coming years.
The national obesity rate has been climbing for decades, underscoring the pervasiveness of contributing factors such as unhealthy foods often being cheaper than healthy foods, increasing screen time among children and adults, and a lack of safe spaces to walk or exercise in many neighborhoods, health officials say.
"We need to fix the built environment and make our communities healthier for everyone," said Dr. Vincent Cryns, a UW Health endocrinologist who led the obesity prevention initiative. Through the initiative, in Wisconsin, "we provided the infrastructure" to make such changes, he said.
Sara Lindberg, a UW-Madison researcher, works on the Wisconsin Health Atlas, a part of the initiative that continues to compile maps and track policies about obesity, neighborhood walkability, school wellness and other measures.
"It's not surprising that we haven't magically reversed the obesity trend with one initiative," Lindberg said. "It's going to take a lot of coordinated effort and a lot of initiatives to really try to stop the increase or to even reverse it."
Making healthy choice easier
Some 32% of Wisconsin adults were obese in 2018, up from 27.7% in 2011, according to a national survey that relies on self-reported height and weight.
Two Wisconsin studies — which use directly measured height and weight, believed to be more accurate — found about 41% of adults were obese in 2014-2016. Similar national data for 2015-16 found 39.6% of American adults to be obese, which increased to 42.4% in 2017-18.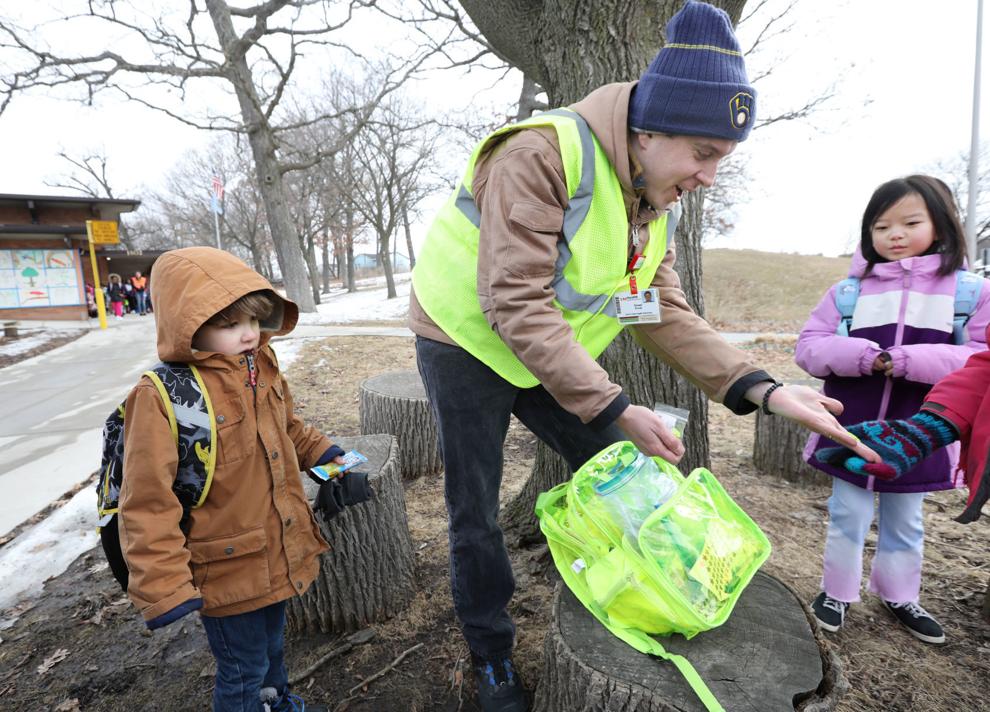 Obesity is defined as having a body mass index of 30 or more. For a person who is 5-foot-9, obesity is 203 pounds or more, with 125 pounds to 168 pounds considered a healthy weight.
Obesity can stem from societal factors, individual genetics and behaviors including dietary patterns, physical activity and medication use, according to the Centers for Disease Control and Prevention. It is associated with poorer mental health outcomes, and it increases the risk of diabetes, heart disease, stroke and some types of cancer, accounting for at least 112,000 deaths a year, the CDC says.
The Wisconsin Partnership Program was formed in 2004 with money from the conversion of nonprofit Blue Cross and Blue Shield United of Wisconsin to a for-profit company. In 2014, the program launched the obesity prevention initiative to battle the bulge through statewide collaborations, local programs and better data.
HealthTide, a statewide network that includes more than 3,000 partner organizations, has encouraged restaurants to provide healthier children's menus and helped child care providers offer fresh snacks from local farms and increase play time, said Amy Meinen, a director of HealthTide.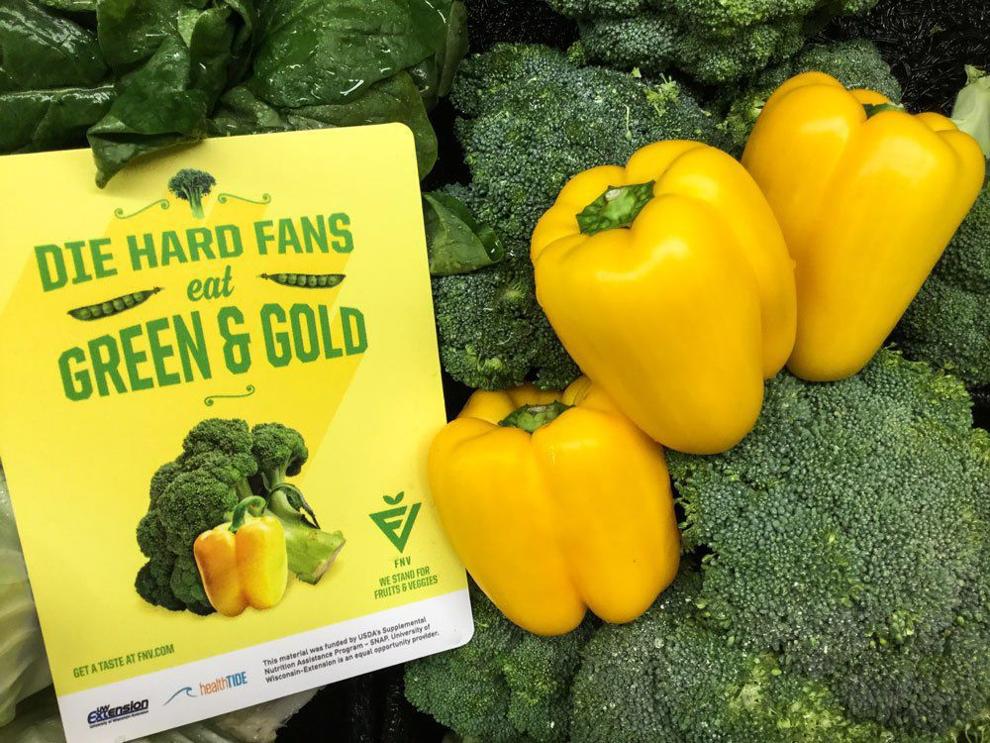 Among other efforts, the network worked with UW Extension on Team FNV, an ad campaign in Kwik Trip stores and other locations to make fruits and vegetables "cool."
"We're working to create a healthier environment so that the choice to be healthier is easier," Meinen said.
Walking to school
One HealthTide partner is the Healthy Kids Collaborative of Dane County, which started in 2011. It has worked with elementary schools to replace birthday treats with activities, schedule recess before lunch and offer breakfast to all students, not just those from low-income households.
The group's Safe Routes to School program includes "walking school buses," parades of children, accompanied by adults, who walk from apartment complexes and other homes to school as a group.
A variety of approaches is needed to counteract powerful forces such as food industry marketing to children, said Julia Stanley, program manager for the collaborative.
"It's such a big ball to push uphill," she said. "I feel like we've made some headway."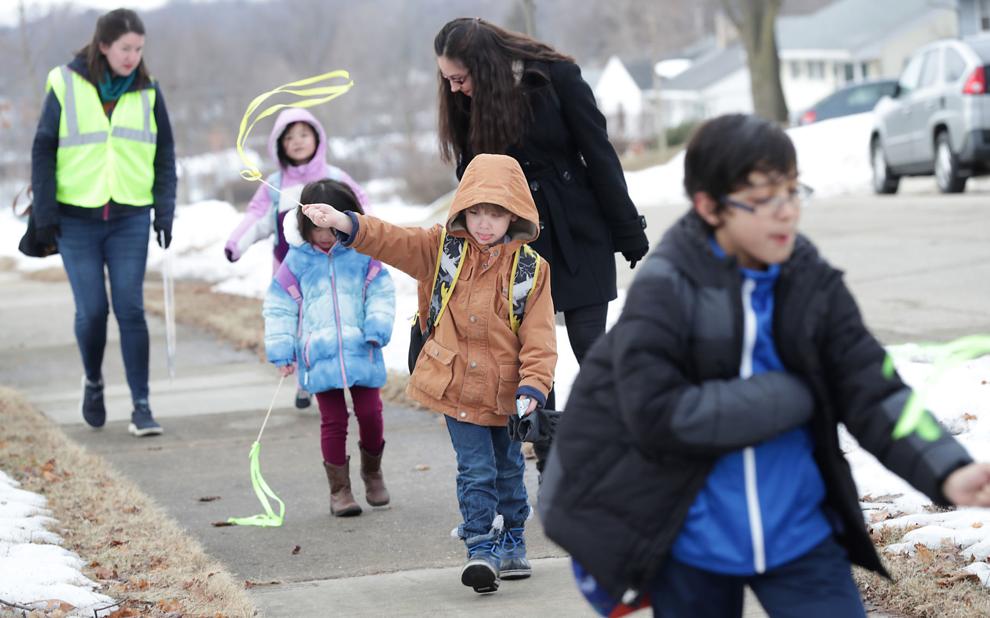 The obesity prevention initiative supported special projects in Marathon and Menominee counties.
In Wausau, officials painted more crosswalks, updated curb ramps and posted signs with arrows to encourage walking, such as: "It is a 4 minute walk to River's Edge Trial."
The Menominee Wellness Initiative dispersed seed packets to tribe members, held sessions about traditional herbs, and offered activities such as maple sugaring, wild ricing and a fishing derby.
Walkability maps
To set benchmarks on contributors to obesity and track progress, the Wisconsin Health Atlas is gathering many kinds of data.
The ZIP code with the lowest obesity rates for adults and children was 53726 — in Madison's Regent Neighborhood, east, north and south of West High School.
The highest rate for adults was 54232, in St. Nazianz, southwest of Manitowoc. For children, the highest rate was 54486, centered around Tigerton, between Wausau and Green Bay.
Ranking ZIP codes wasn't the main goal. The idea was to encourage local communities to assess their situations and adopt strategies to make it easier to make healthy choices, Lindberg said.
The health atlas also serves as a repository for policy changes that can make a difference, however small. It highlights success stories, such as the Middleton-Cross Plains School District offering yoga classes for staff after school and the Deerfield School District starting a running club for elementary students and family fitness nights.
"We've had a lot of impacts, but you might not see that show up on an obesity map just yet," Lindberg said. "It's over time that these kinds of changes cumulatively make a huge difference at the population level."