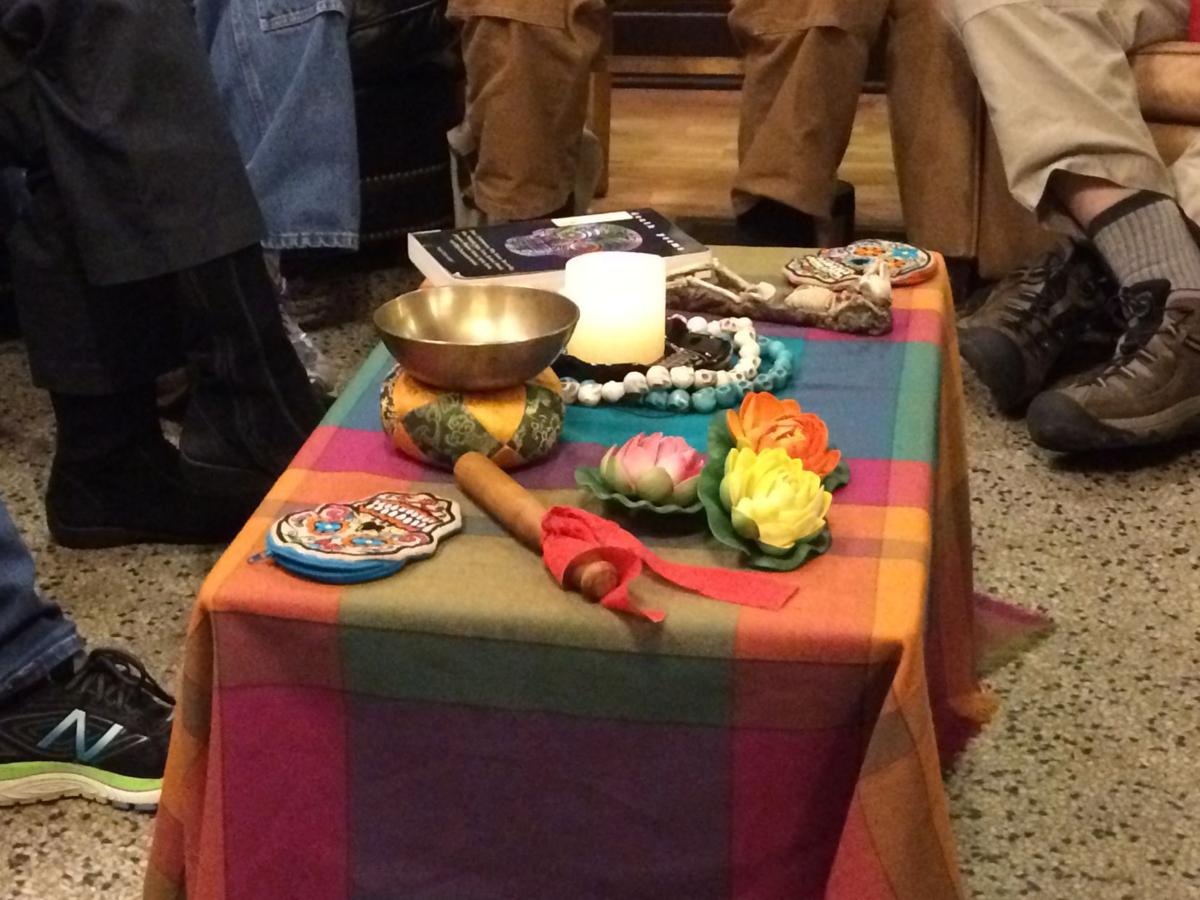 Two of them cared for their mothers who recently died. One is recovering from cancer treatment. Another wonders how to wish her aunt goodbye.
Fourteen people gathered at EVP Coffee on Madison's West Side last month to discuss a topic that often seems taboo: death.
A group called the Great Circle Collaborative has organized the monthly "death cafe" for five years. Anyone can come and talk about questions, fears, insights and tips — even humor — related to the end of life.
"I have been told I'll probably die; it's a family tradition," Roger Kasper said as he introduced himself, generating laughter from the others.
Later, Kasper, 56, a world traveler from Monona who has Parkinson's disease, became solemn as he recounted no longer being able to walk through an airport security gate without bumping into a wall. He must now ask for assistance, he said.
Whether it's letting go of physical abilities, wondering how to dispose of one's body after death or figuring out what to say to people who are dying, many people feel uneasy examining the subject, said Steven Spiro, a death café facilitator.
But deliberating death can bring more meaning to life, Spiro told the gatherers, seated in a circle around a table decorated with Day-of-the-Dead-style artifacts.
"To watch the Packer game is not an odd thing, but to sit around, drink tea and talk about death is somehow odd," he said. "I think it takes a certain amount of courage and a certain amount of thinking outside of the box."
Madeline Fisher, 52, of Madison, started coming to the death cafe two years ago after her father died. She returned last month, seven weeks after her mother died.
"It's a chance to have a real conversation about something that really means something," Fisher said.
Bev Balakhovsky, 74, of Madison, said she's heard dying people talk of learning what's important to them just before they die. She's trying to apply the lesson while she's healthy.
"I want to figure out what in my life is important now and do it now," Balakhovsky said, adding that mindfulness and tai chi are helping her appreciate basic things like clouds, flowers and people's smiles.
Gene Delcourt, 58, of Madison, said a bad experience with a funeral home led him to start a business, Humble Crossings, through which he makes metal-free caskets out of wood from a local tree service. When his father died, a funeral director made his family feel like they had to spend $6,000 on a casket, Delcourt said.
His spruce caskets cost $750, and hardwood varieties are $1,100. They are meant for green cemeteries but can be used anywhere.
"I want to feed the Earth," he told the group. "It's provided for me my whole life."
Delcourt's talk of environmentally friendly caskets led one participant to recall "The Hearse Song," an old tune that she said made people believe they need to be embalmed inside a vault. Some of the lyrics: "The worms crawl in, the worms crawl out; the worms play pinochle on your snout."
"That was the creepiest," the woman said.
Another woman said she wants to donate her body to a body farm, a forensic training ground for cadaver dogs.
Bob Cadigan, 75, of Madison, said being diagnosed with throat cancer last year made him think more deeply about death, even though his prognosis is good following chemotherapy and radiation.
Yet, death is no more of a reality now than at any other point in his life, Cadigan said.
"Something could always kill you tomorrow or a year from now," he said. "The only thing that changes are the probabilities."
Be the first to know
Get local news delivered to your inbox!