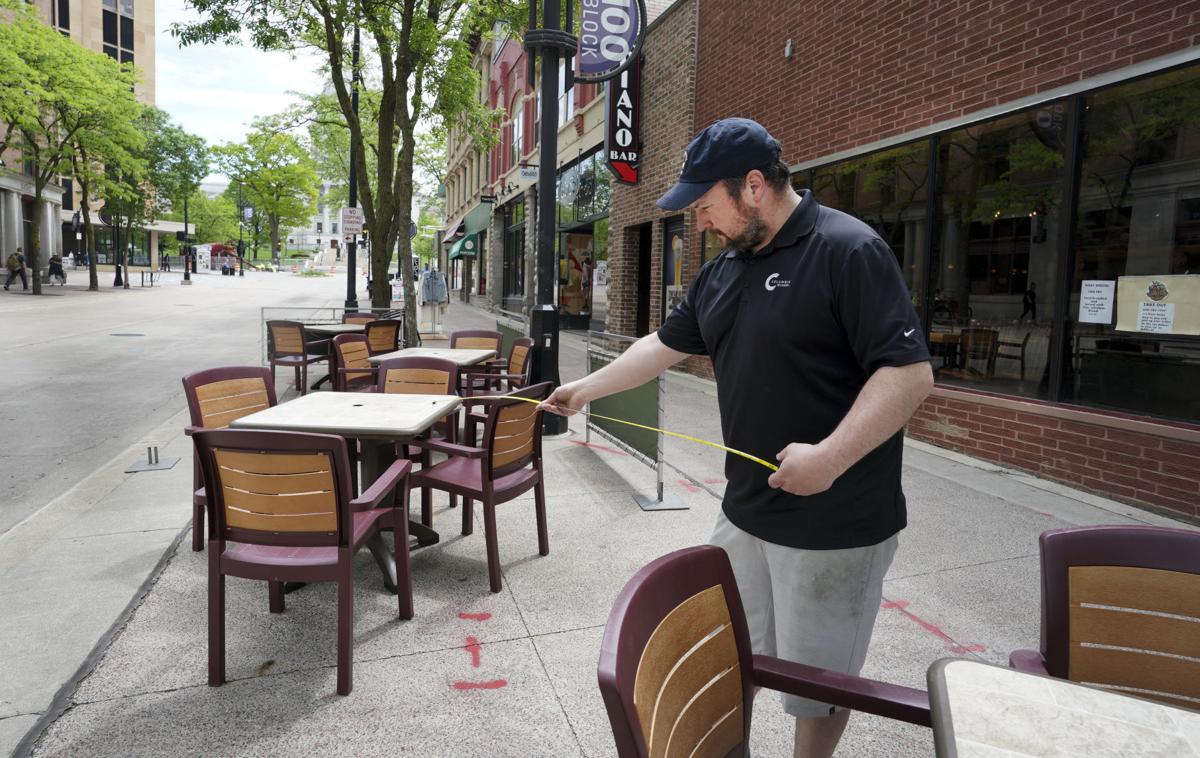 Dane County will move to Phase 2 of its COVID-19 order starting Monday, meaning many businesses will be able to operate at 50% capacity, up from 25% capacity now.
Public Health Madison and Dane County announced the move Friday, saying key coronavirus data is good enough to open up further. But officials warned that the pandemic is ongoing and urged caution, saying people should continue preventive measures.
"Businesses and workplaces are reopening with required measures to help contain the spread of disease, but COVID-19 is very much still in our community," Janel Heinrich, Public Health Madison and Dane County director, said in a statement. "We need our community to remain vigilant and careful as we move to new phases so we don't see a spike in cases."
As of 8 a.m. Monday, Phase 2 of the county's Forward Dane order will mean businesses that have faced restrictions — such as restaurants, gyms and retail establishments — can operate at 50% capacity with certain public health requirements and physical distancing.
Indoor gatherings of 50 people or fewer and outdoor gatherings of 100 or fewer people will be allowed, with physical distancing.
Meanwhile, under Phase 2, park courts and fields are open, but individuals must maintain physical distancing. Sports activities have updated requirements; playgrounds and splash pads are open, with physical distancing; and childcare, youth settings, and schools have updated requirements.
To move to Phase 2, the county needed two weeks of Phase 1 data, or from May 26 through June 9, the health department said. More than half of nine metrics needed to be green, and epidemiology criteria — percent positive tests and cases per day — could not be red. As of Friday, six measures are green and three are yellow.
Despite moving to Phase 2, the county since May 21 has seen an increase in average number of new cases per day, from eight to 16, the health department said. That's one of the yellow indicators; more than 20 cases a day would be red.
The other two yellow metrics are the proportion of recent cases who don't know where they got COVID-19 and the percentage of cases contacted quickly to allow for rapid isolation and quarantine.
As of Friday, 24% of people who tested positive didn't know where they could have been infected, indicating community spread of the virus. Less than 20% is green and more than 30% is red.
About 72% of cases were contacted within 48 hours of testing positive. Less than 70% is red and more than 85% is green. Earlier this week, that indicator had been red — largely because of delays involving a community testing site at the Alliant Energy Center. The site has significantly expanded the county's testing capacity in recent weeks.
As of Friday, Dane County has had 925 confirmed cases of COVID-19 and 30 deaths. Its rate is 175.5 cases per 100,000 people, less than half the statewide rate of 385 per 100,000. Some 3% of cases in the county and the state have resulted in deaths.
"With these trends, we're reminded that while the phase has changed, the virus still hasn't. The virus is still as infectious and dangerous as it has always been," Madison Mayor Satya Rhodes-Conway said. "We want to stress risk reduction: doing things to minimize your risk while we work back towards normalcy. Remember that the actions you take affect others."
There is no end date for Phase 2. It will last a minimum of two weeks but could be much longer, the health department said.
In order to move to Phase 3, which would allow capacity at many businesses to expand to 75%, the county needs two full weeks of data, June 15-28, and a few days afterward to compile the data. More than half of metrics must be green, and no metrics in Dane County and the surrounding area can be red.
Based on today's metrics, the county would not meet the criteria to move to Phase 3.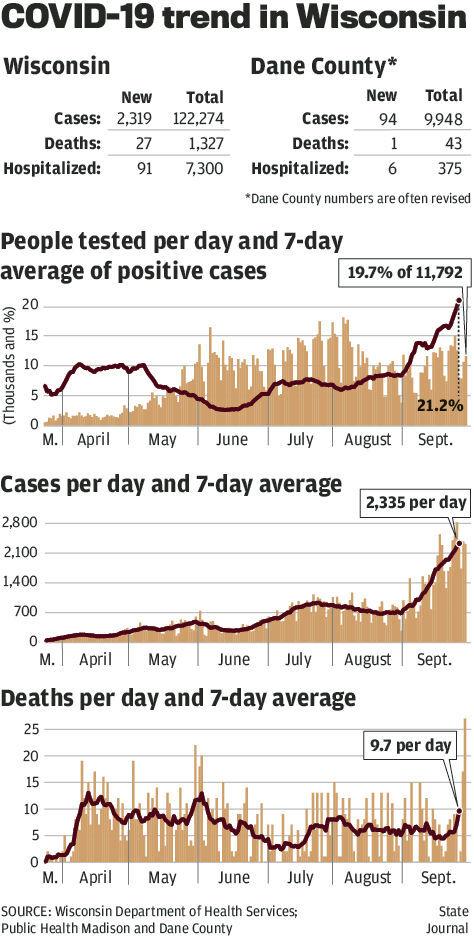 The health department advised several preventive measures:
Limiting your bubble. Consider how many people you are seeing day to day. The more people you socialize with, the greater the chance you will be exposed or will expose others. By limiting your social circle to fewer people, you will lower your risk and the risk of others.
Minimizing trips out. Plan ahead so you can get all the things you need at once. Use online ordering or curbside pickup for lower-risk options.
Gathering outside instead of inside. Don't forget to physically distance yourself and wear a cloth face covering, too.
Continuing to participate virtually. Work from home if possible and attend events, services and performances virtually.
Getting tested if you need it. The Alliant center site remains open Monday through Saturdays.
Continuing to maintain prevention measures. Stay home when you're sick or feel off, stay 6 feet from people you don't live with, wear a face covering when you can't maintain distance, cover coughs and sneezes with a tissue or your elbow, and wash your hands and use hand sanitizer often.
COVID-19 in photos: How Wisconsin is managing the pandemic
Bus Shields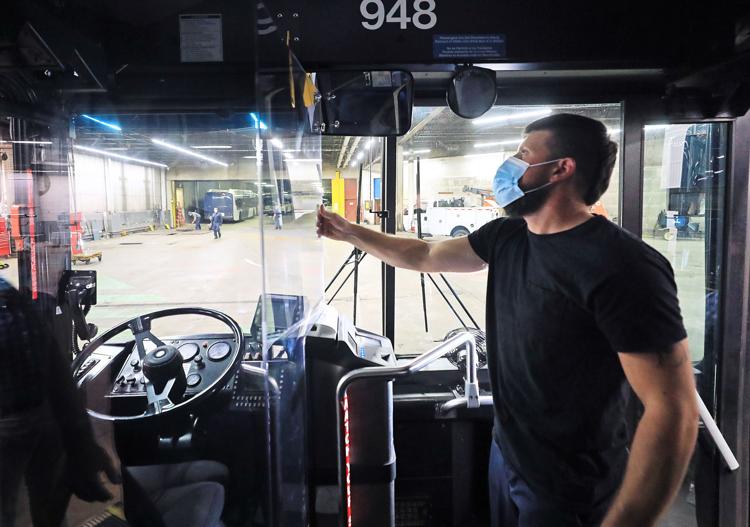 UWClasses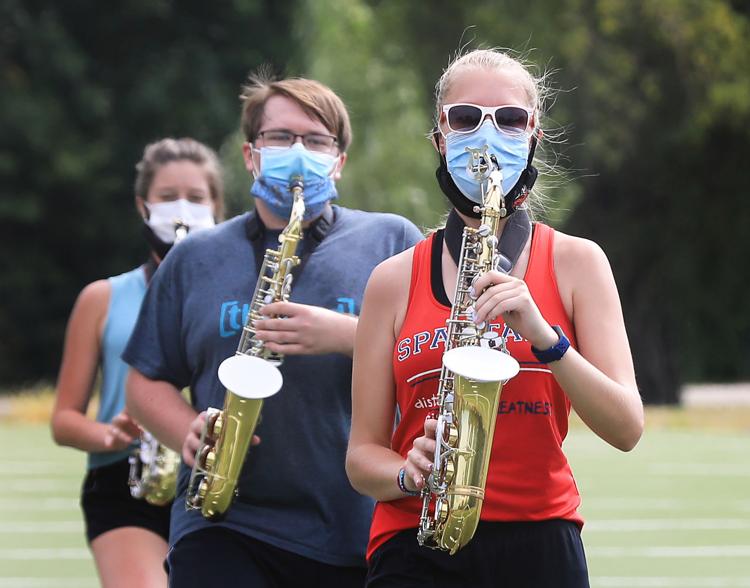 Virtual Learning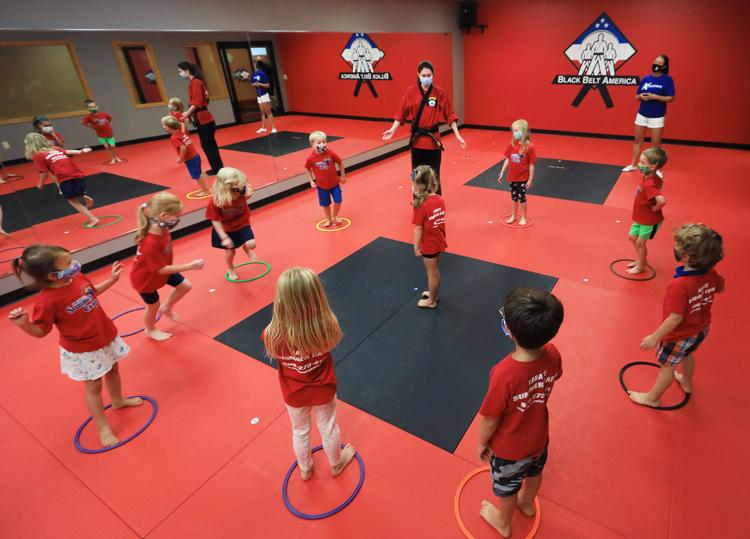 UW Opening Covid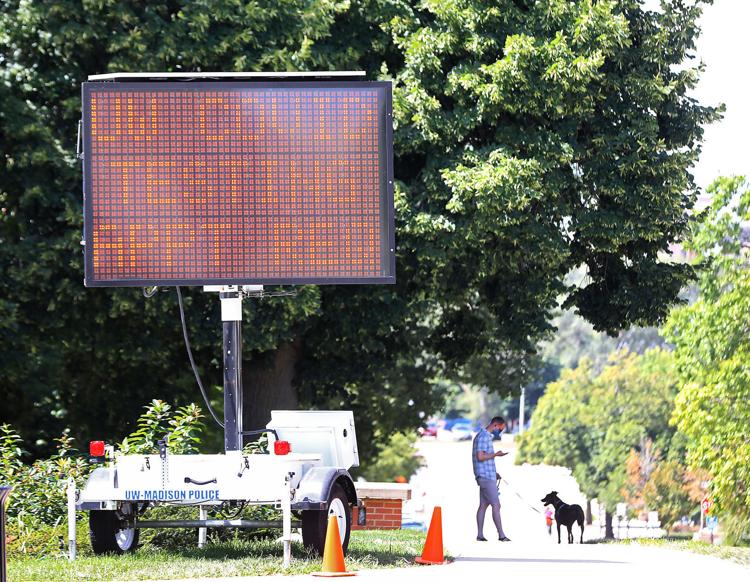 UW Move In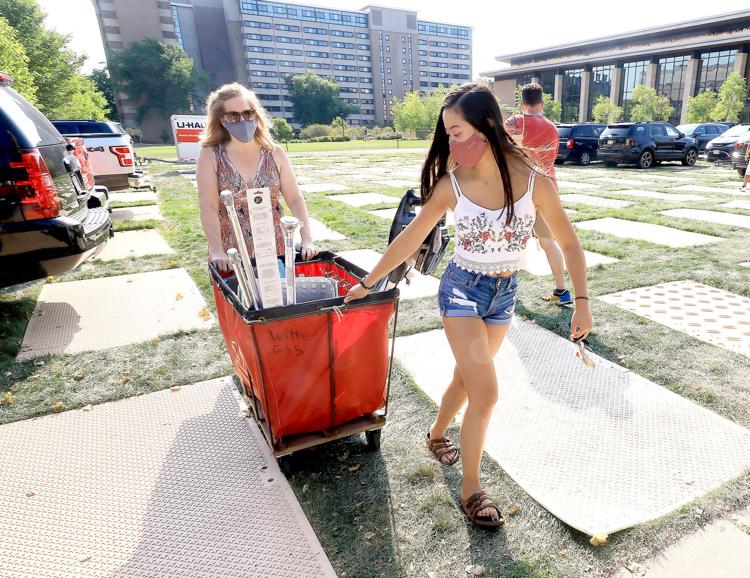 UWClasses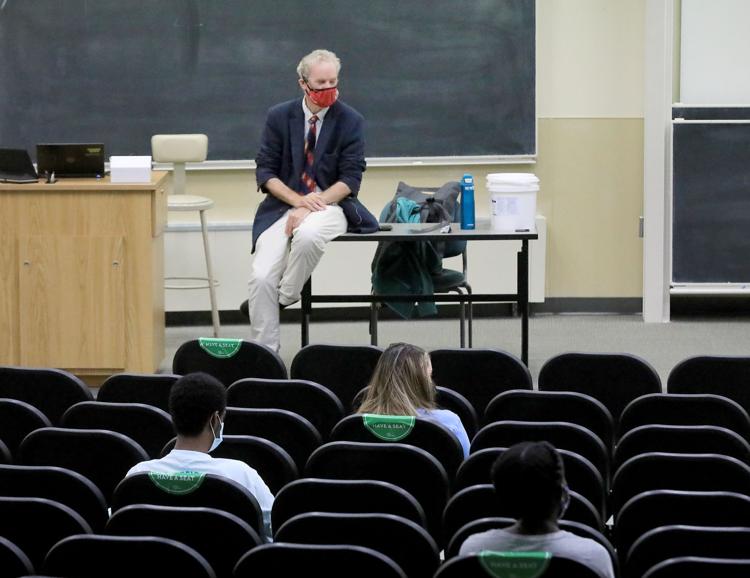 UWClasses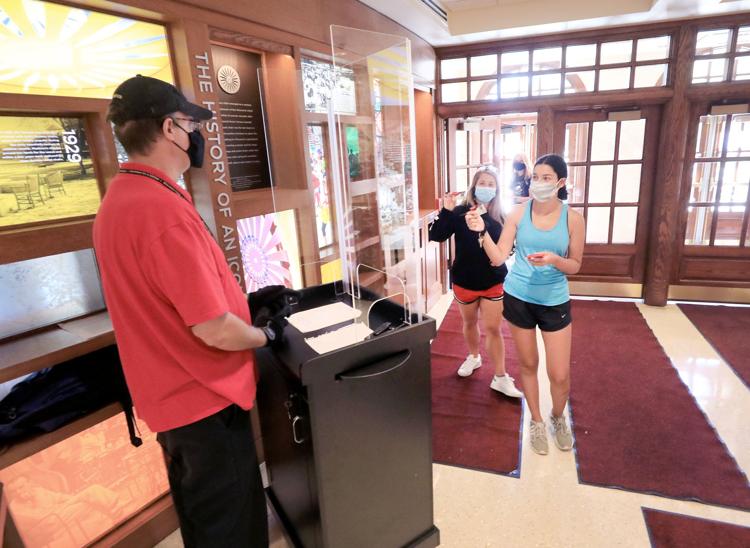 UWClasses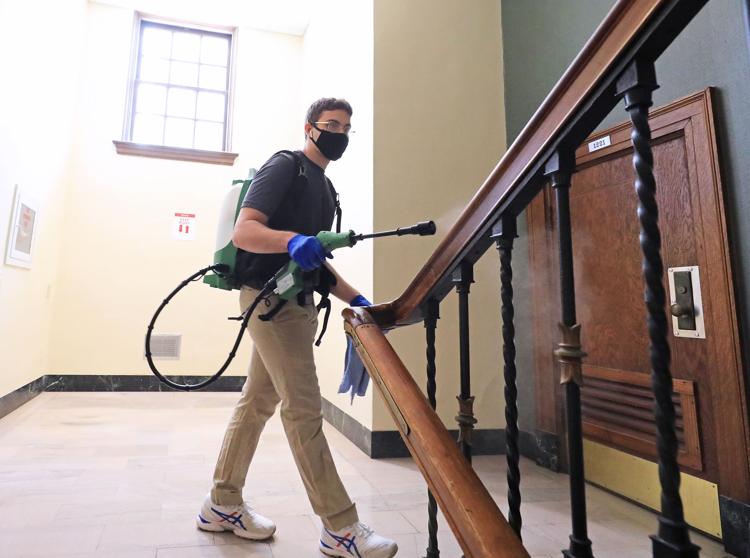 UWClasses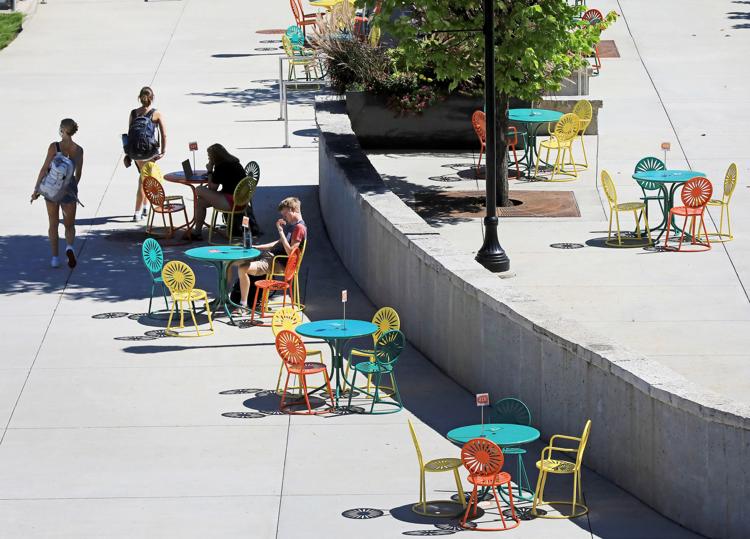 Trucks Feature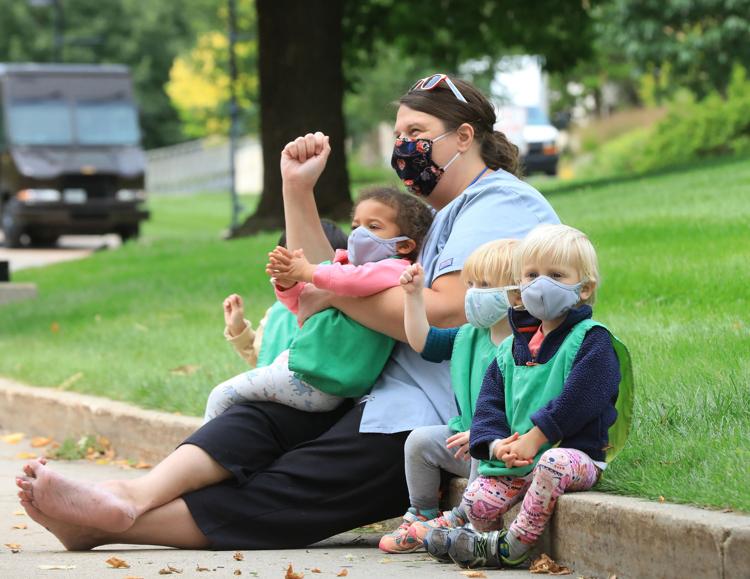 Playtech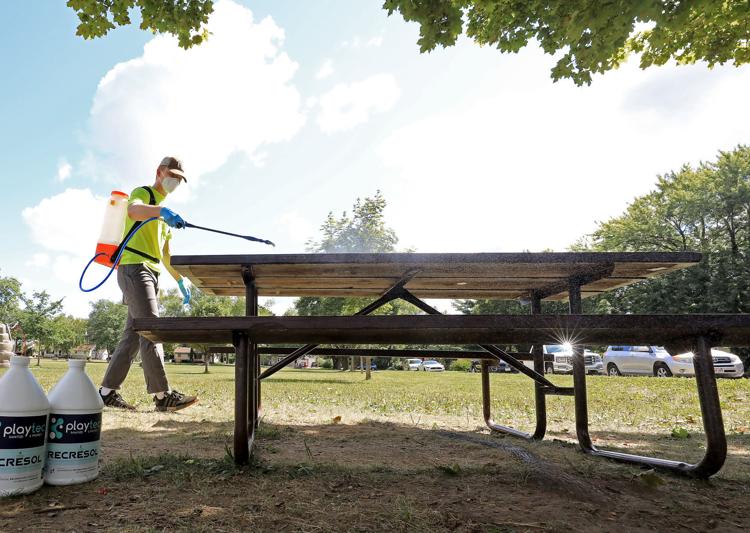 Covid Dental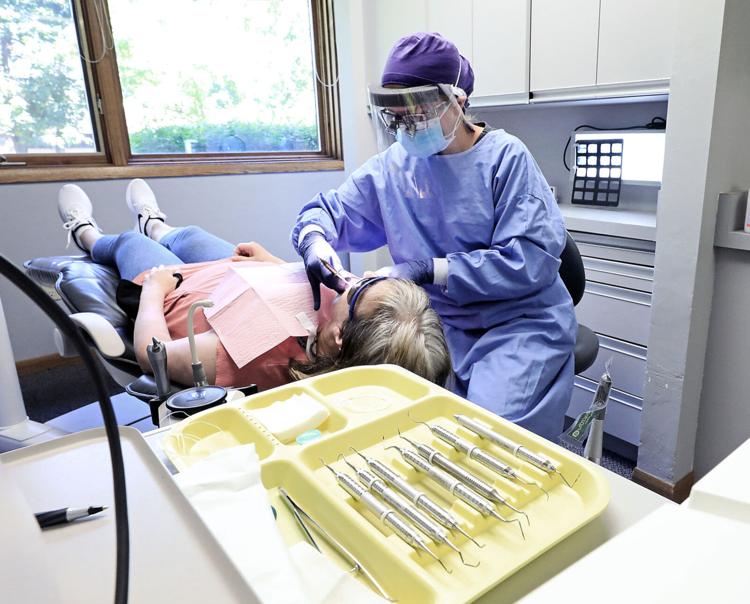 DaytoRemember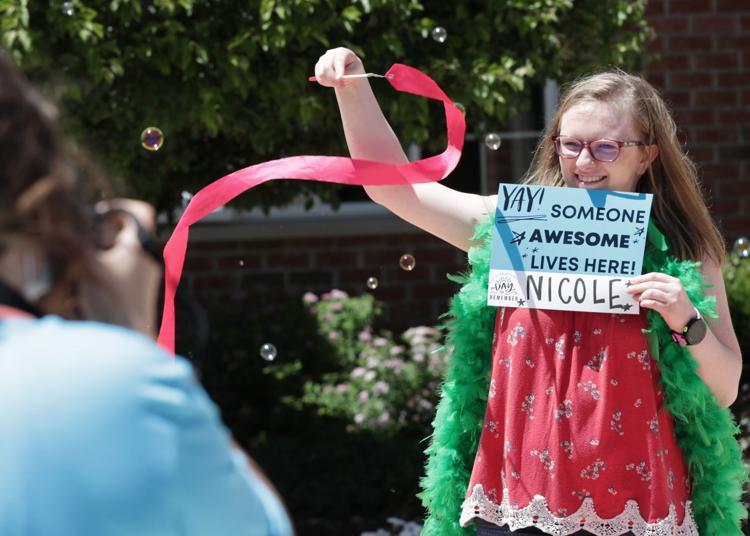 VilasZoo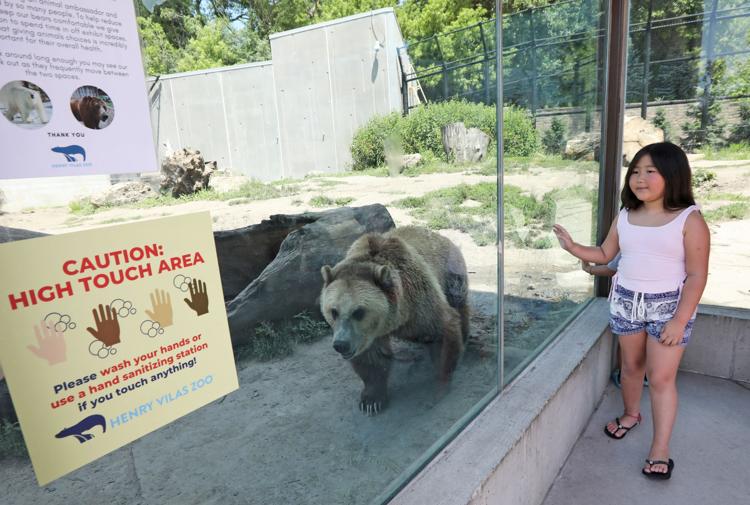 RoshHashanah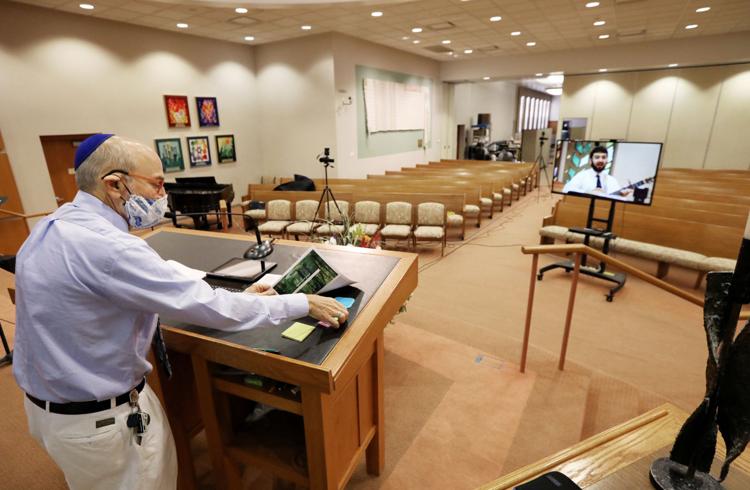 Requiring masks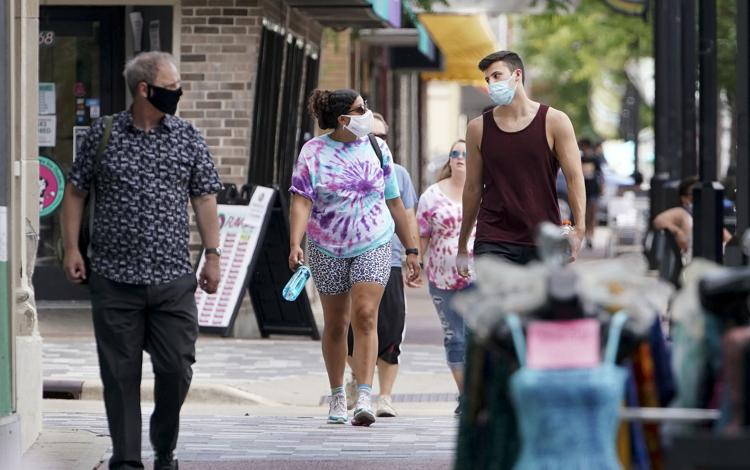 In-person absentee voting begins
Middleton High drive-up graduation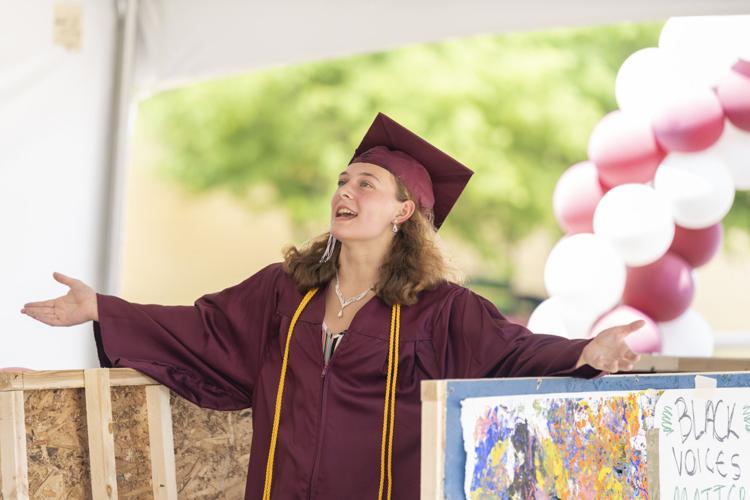 Anti-mask protest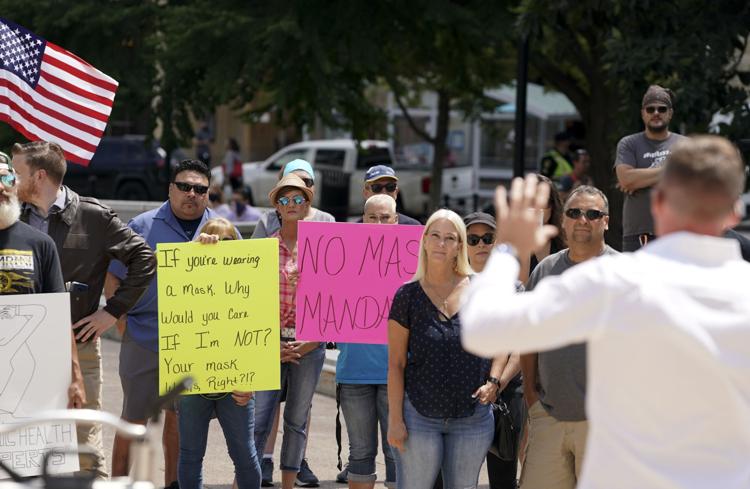 Making COVID-19 masks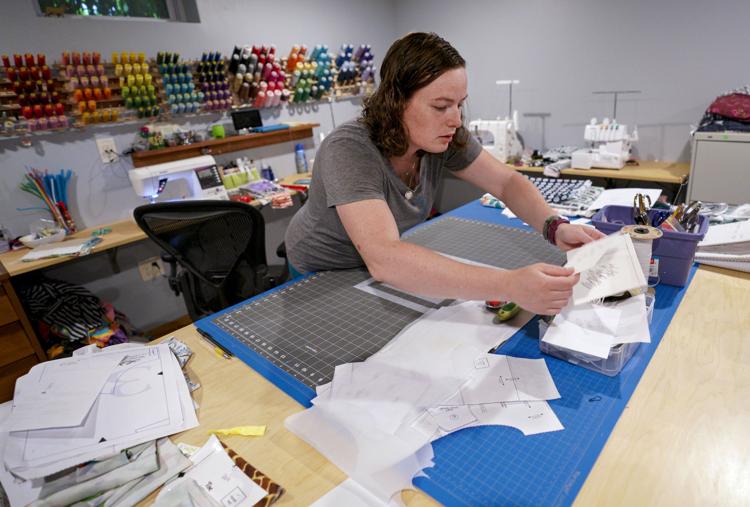 Shortage of coins
Goodman Pool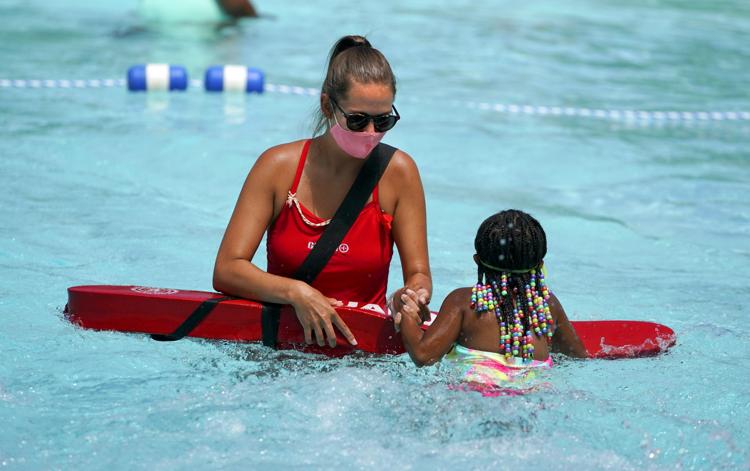 Goodman Pool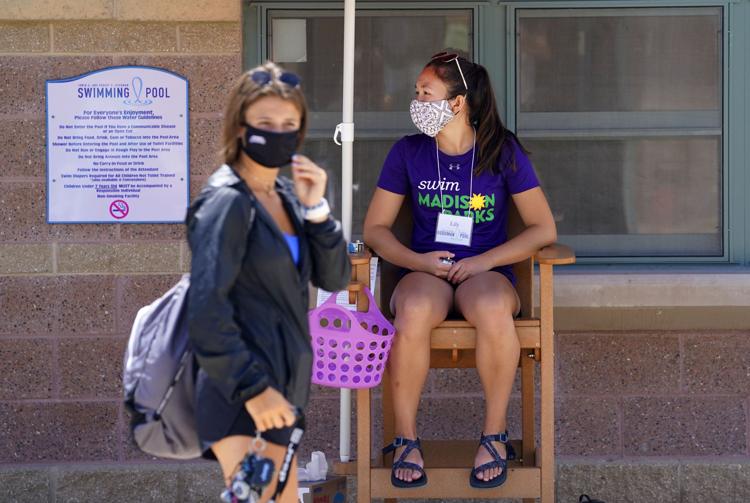 YMCA summer camp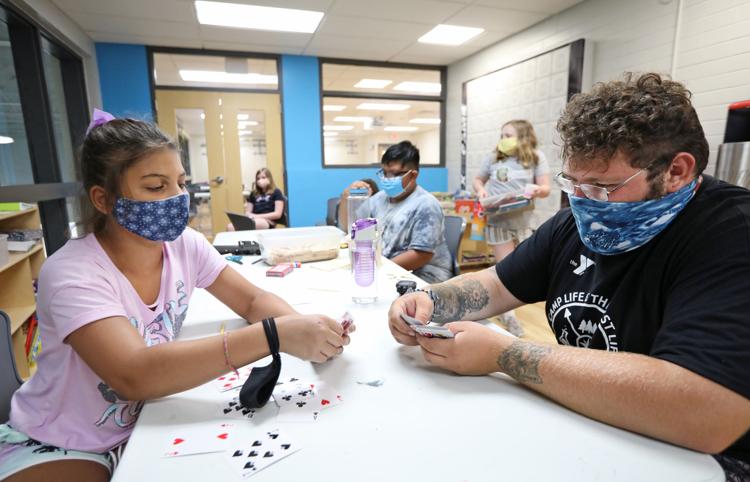 100,000 masks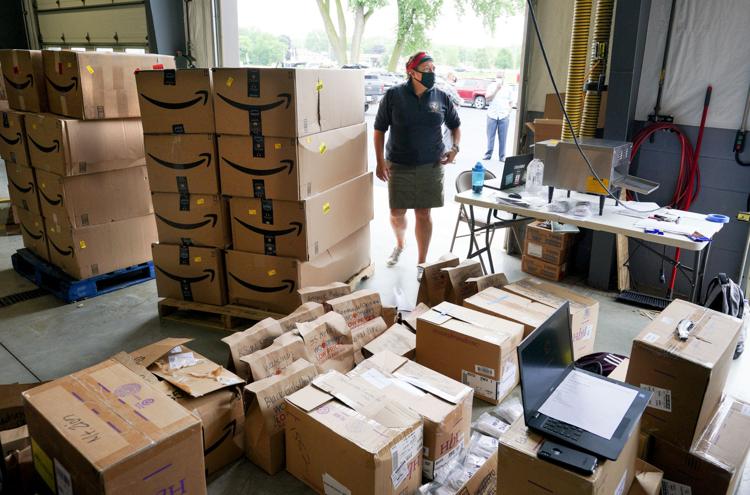 Contact tracing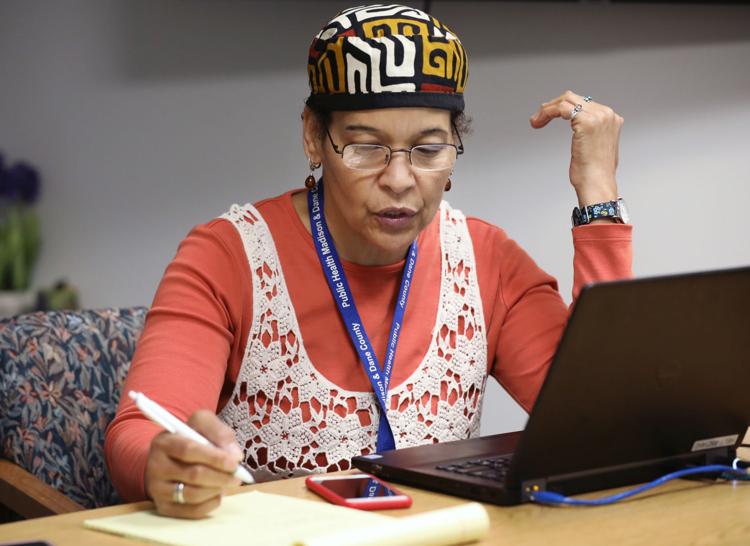 Doctor talking to patient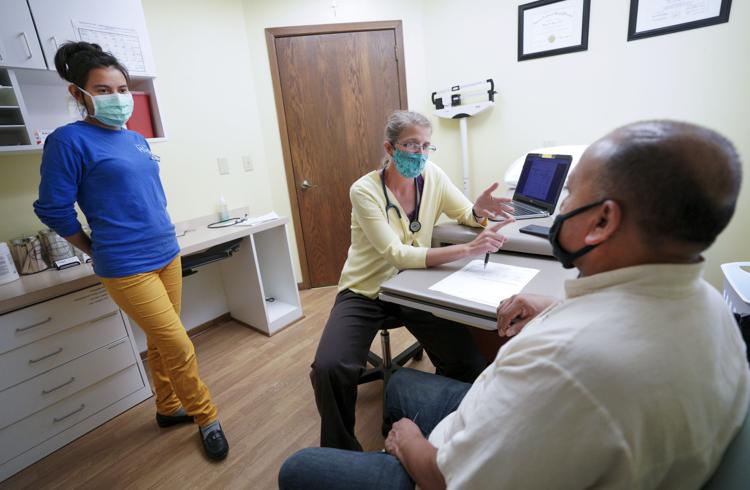 Outdoor class at Pinnacle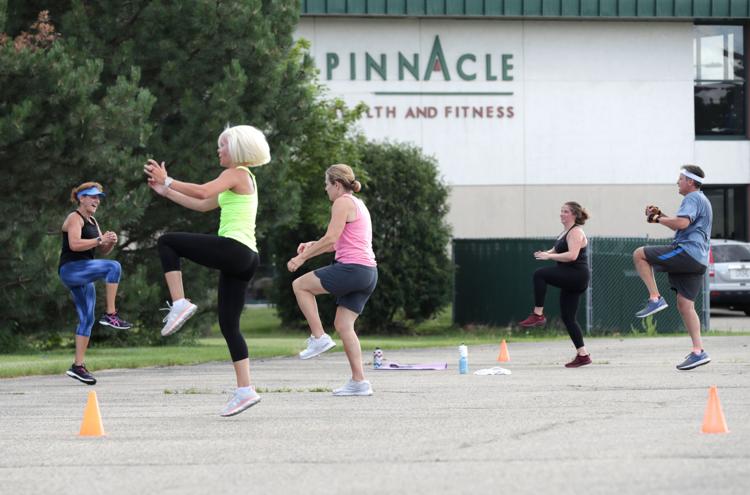 Punching bag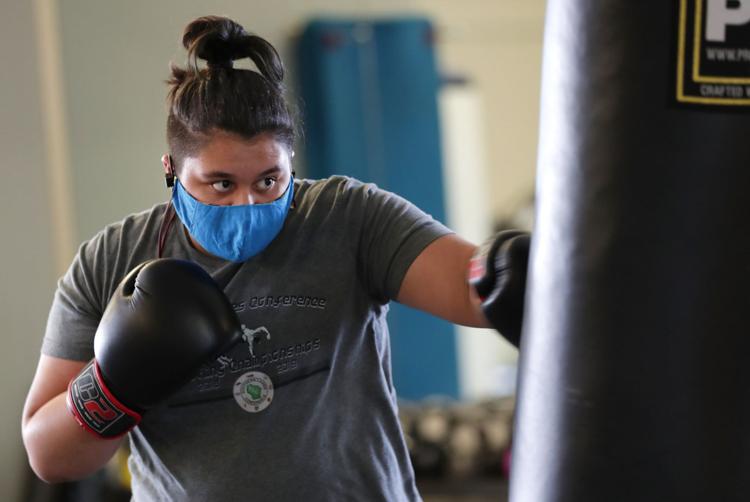 Starlite 14 drive-in theater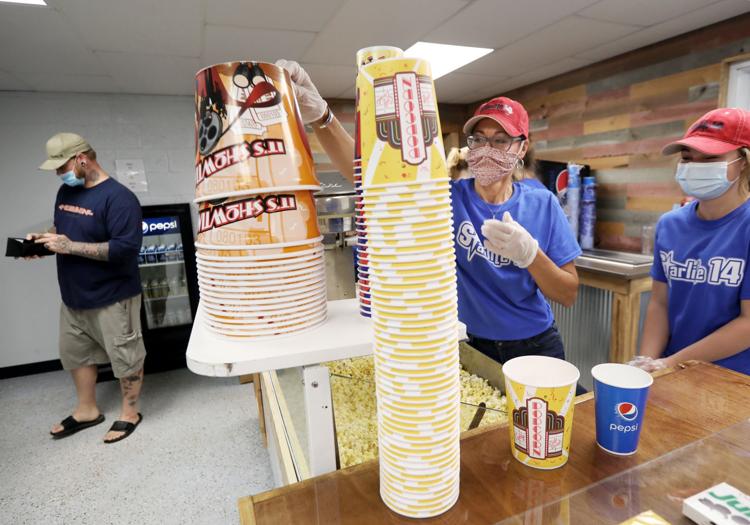 Starlite 14 drive-in theater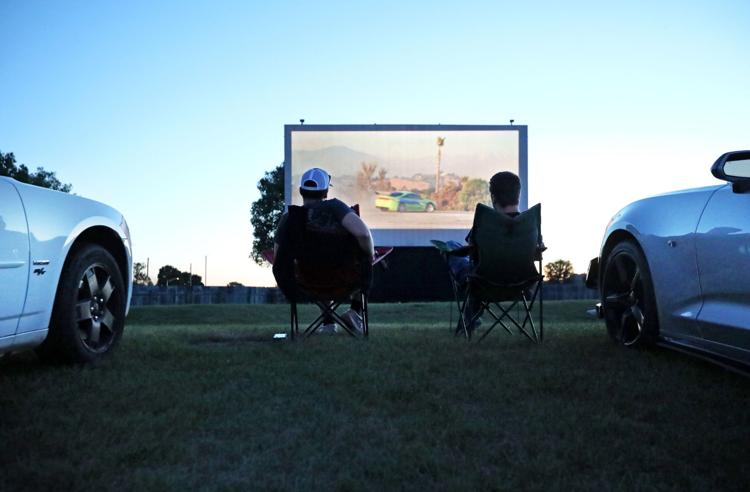 Masks to be required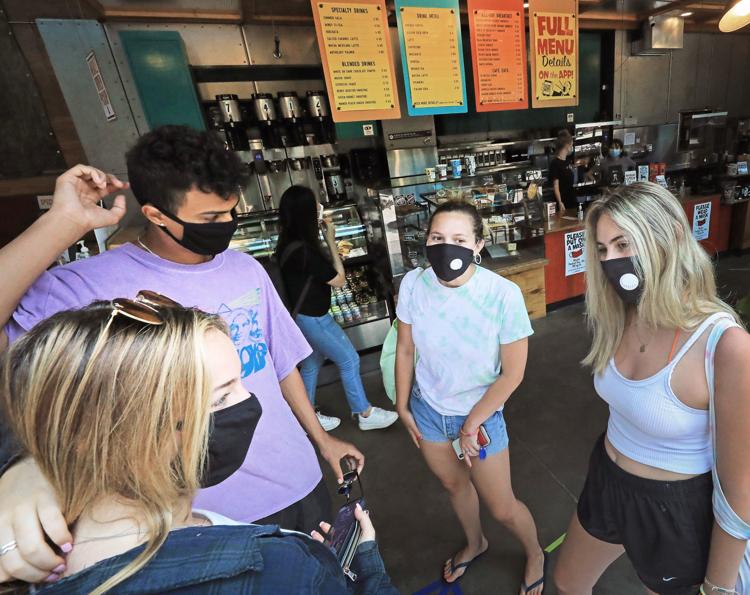 News conference on masks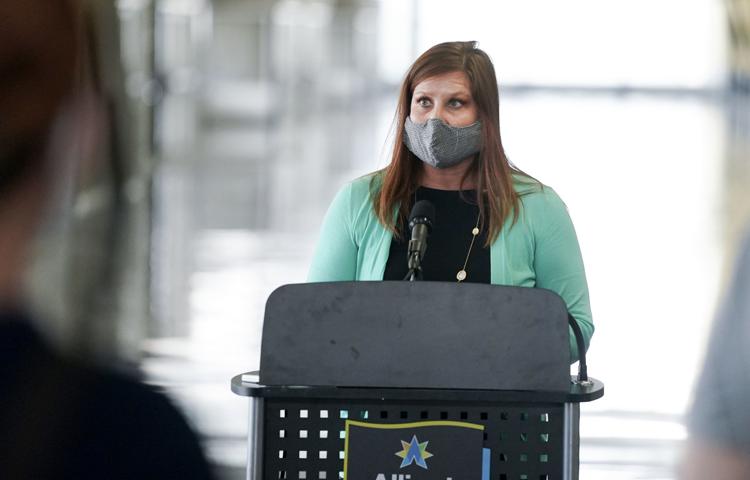 Covid cleaning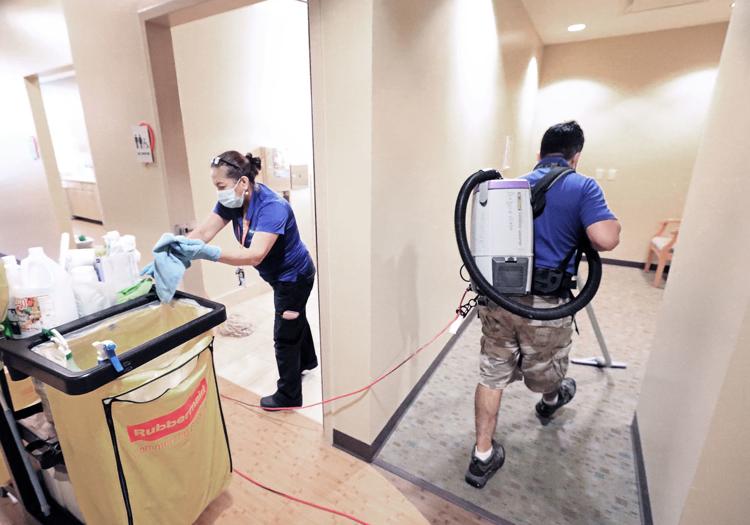 Bar closings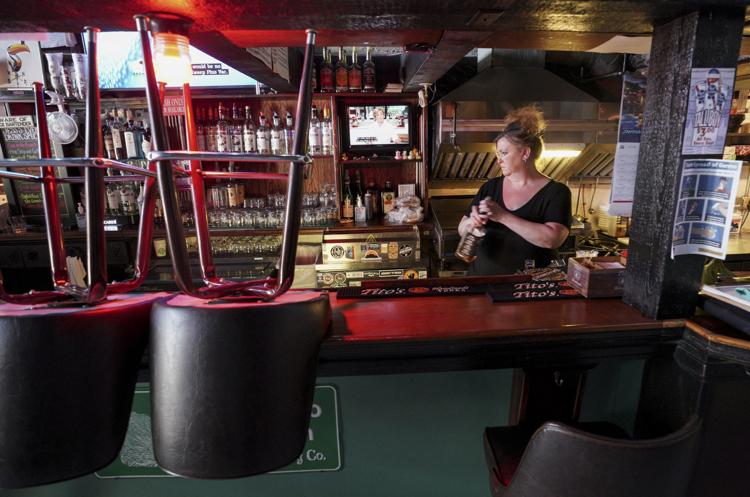 Homeless camps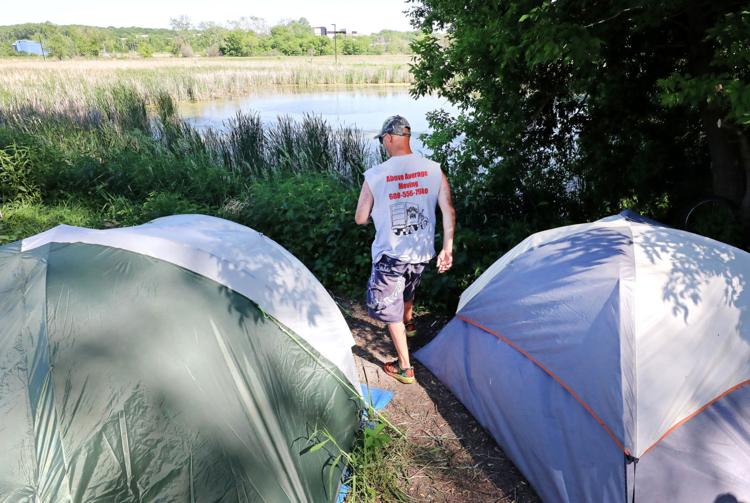 Homeless camps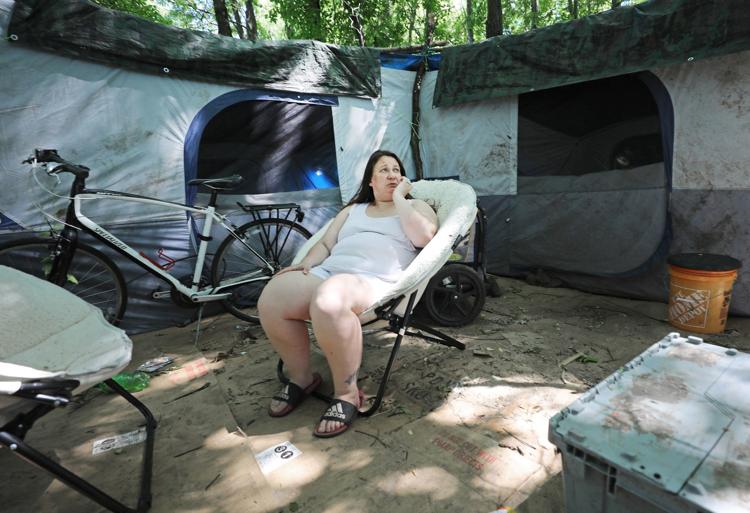 Testing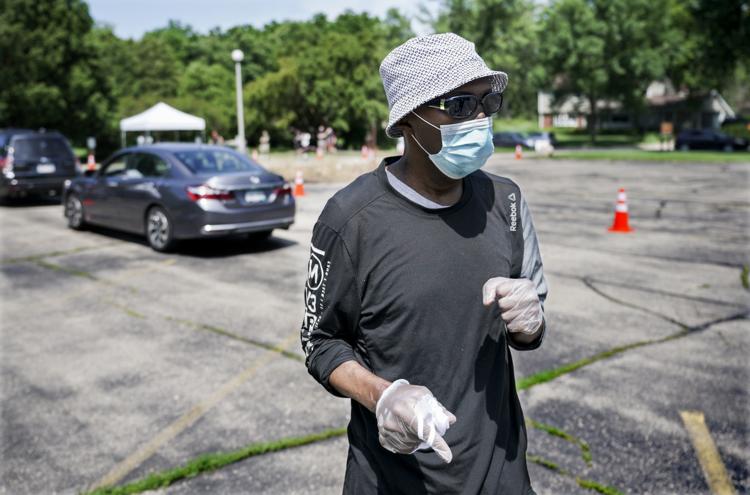 Testing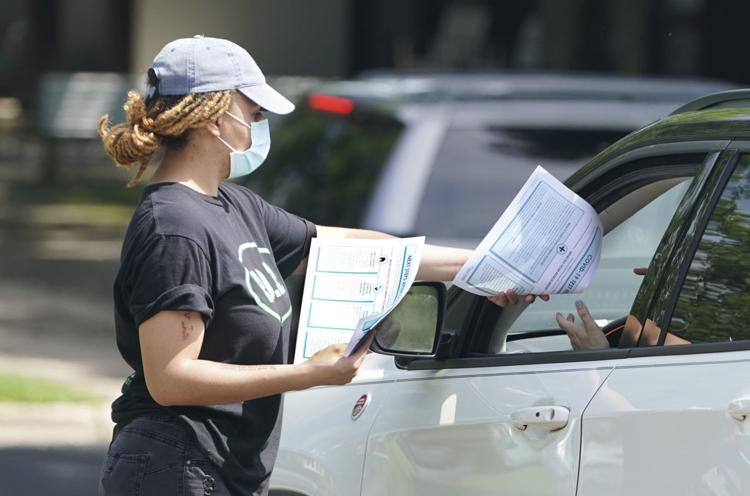 Virus testing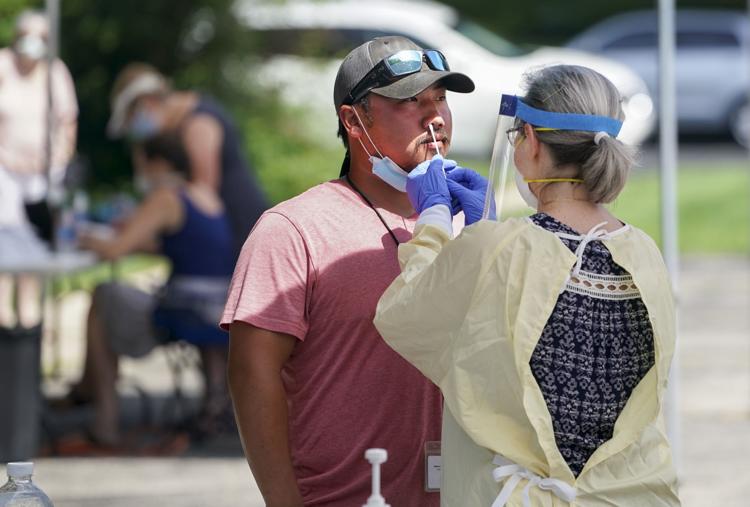 Henry Vilas Zoo reopens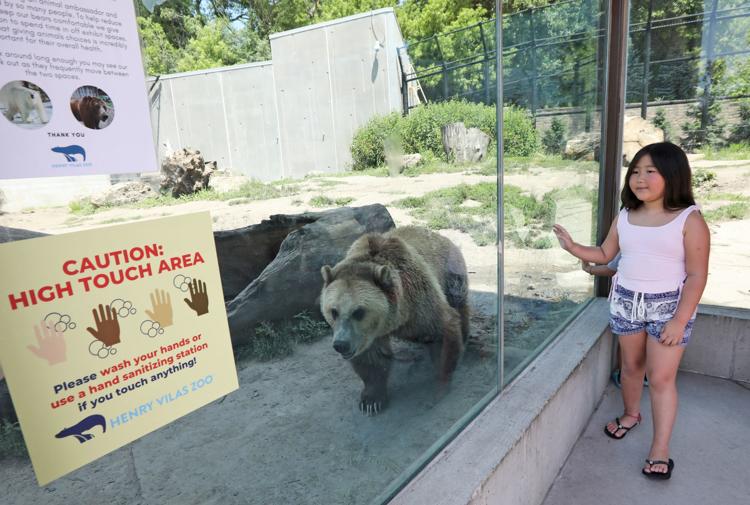 Union Terrace reopening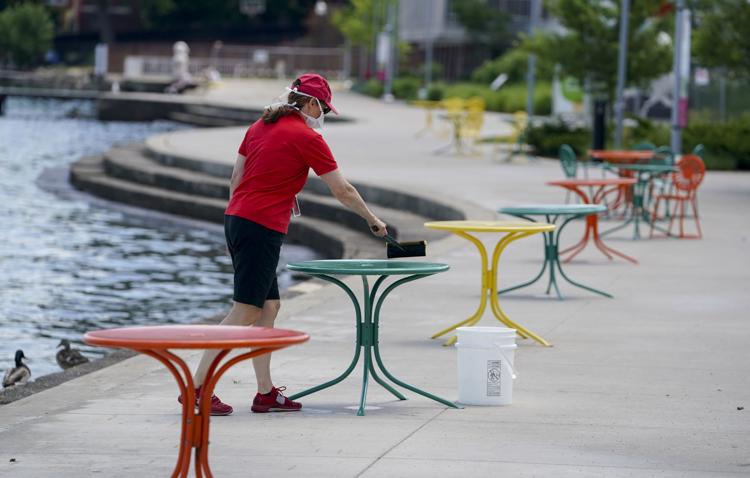 A Day to Remember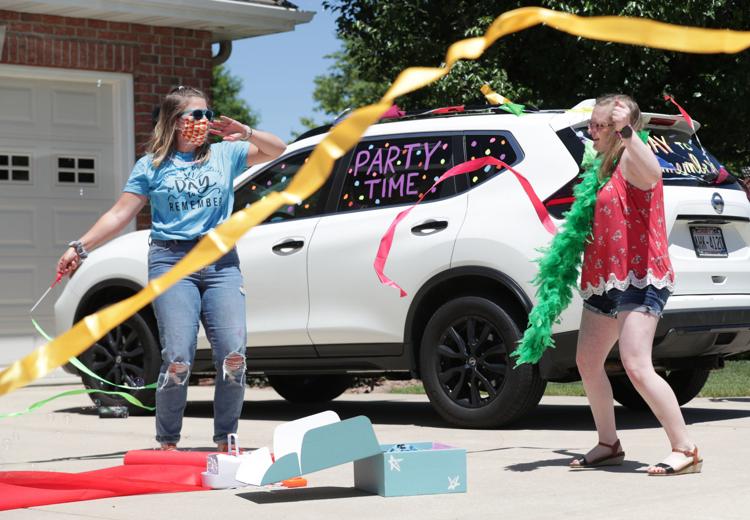 West High grads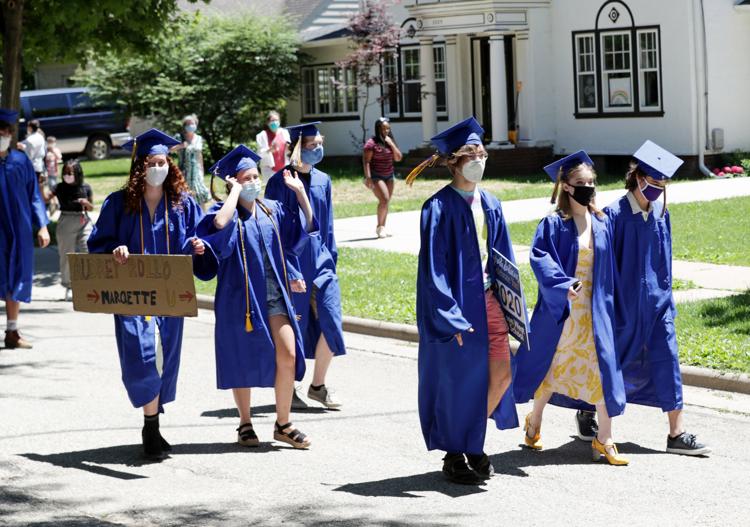 Pool openings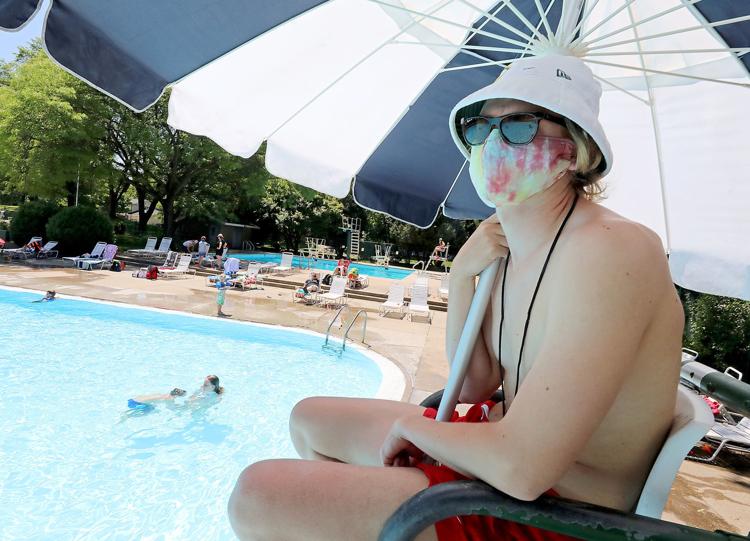 Grads on the Yahara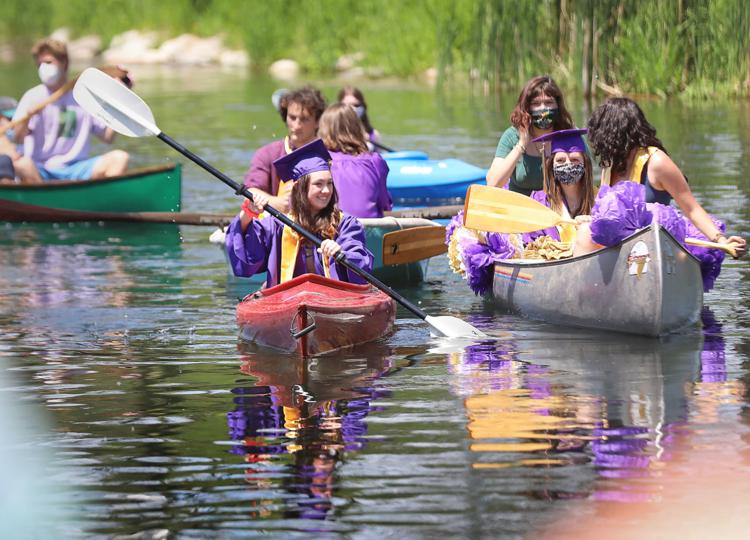 Fifth-grade graduation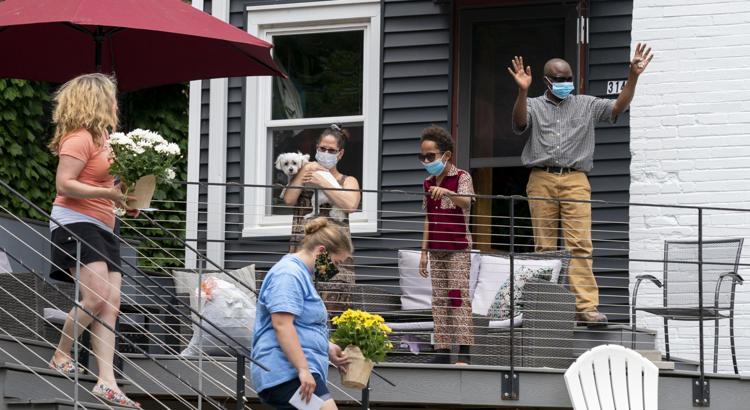 Tribes battling steep losses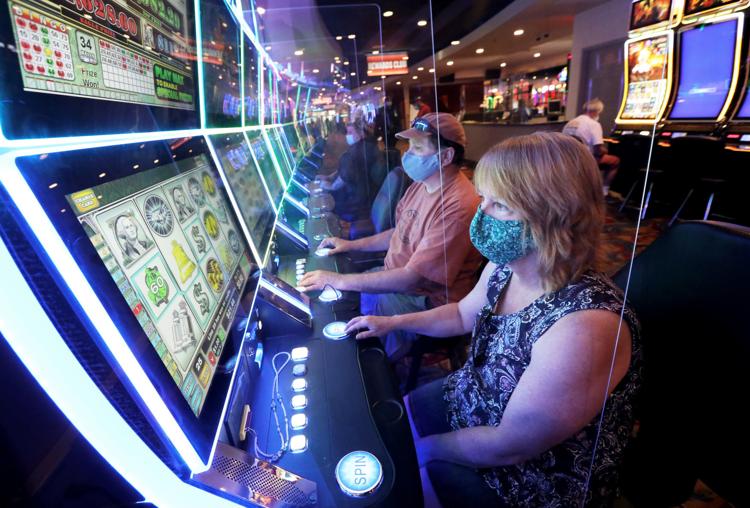 COVID-19 openings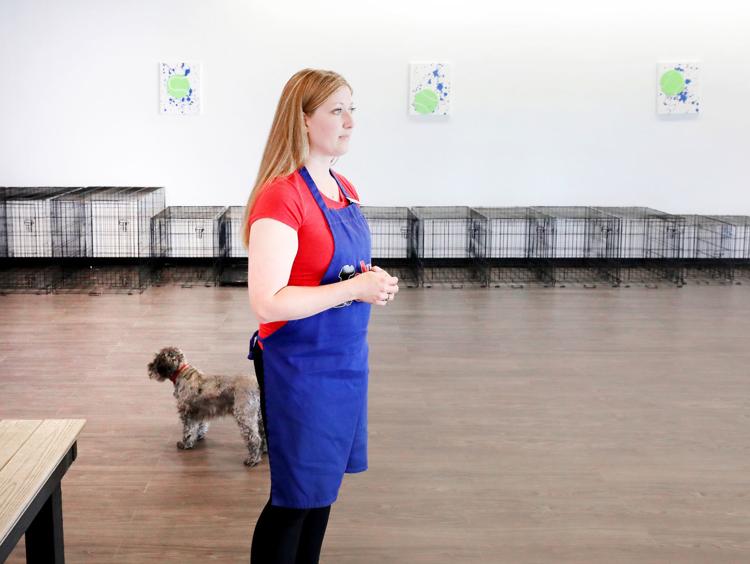 Picking up belongings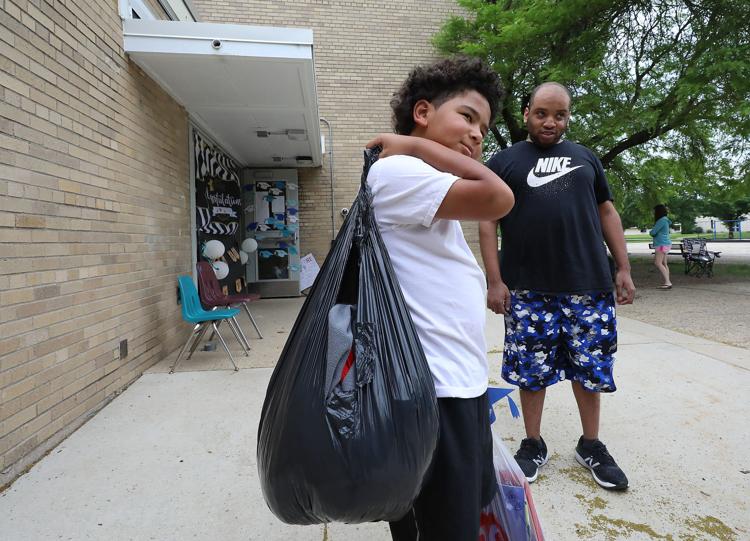 Downtown Businesses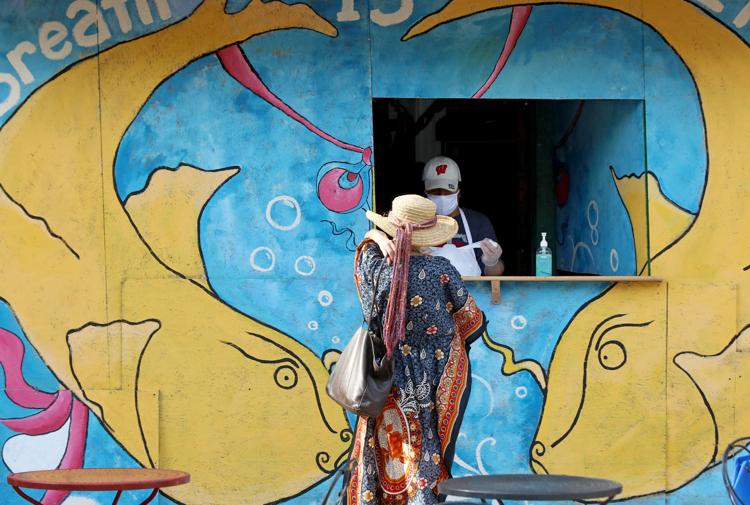 Covid transportation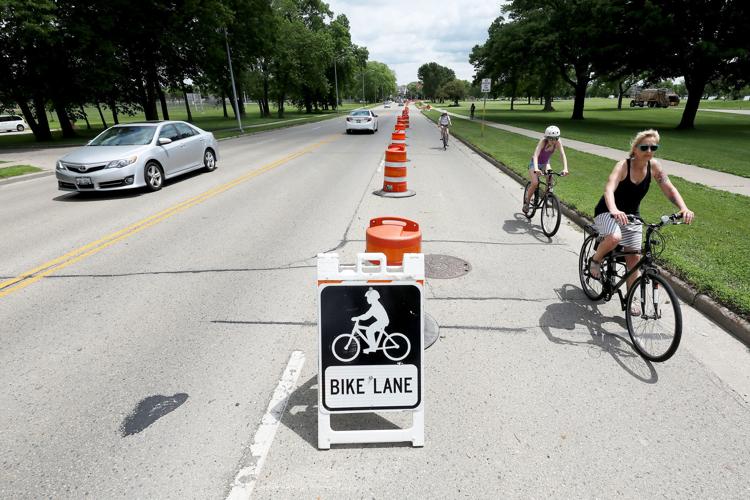 Church capacities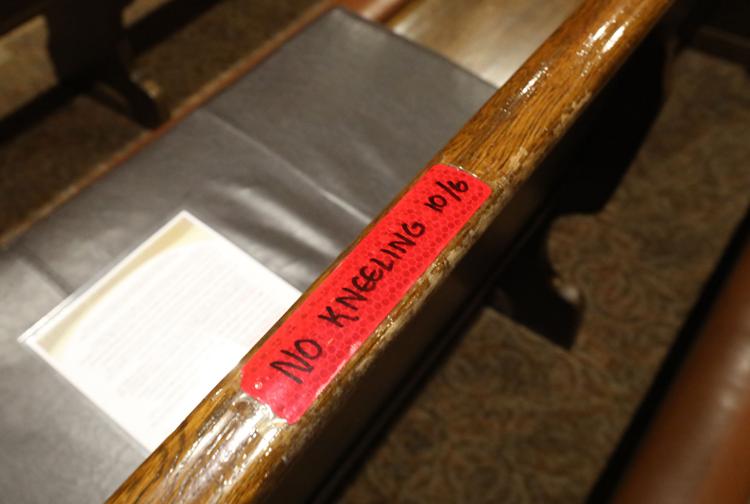 Church capacities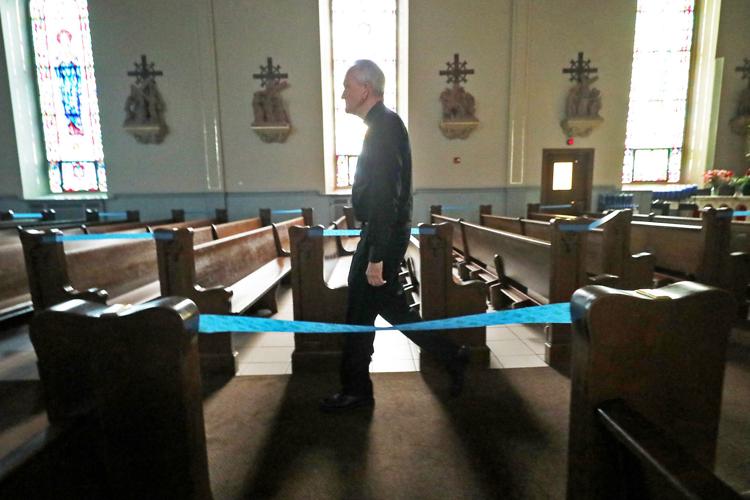 Prepping for reopening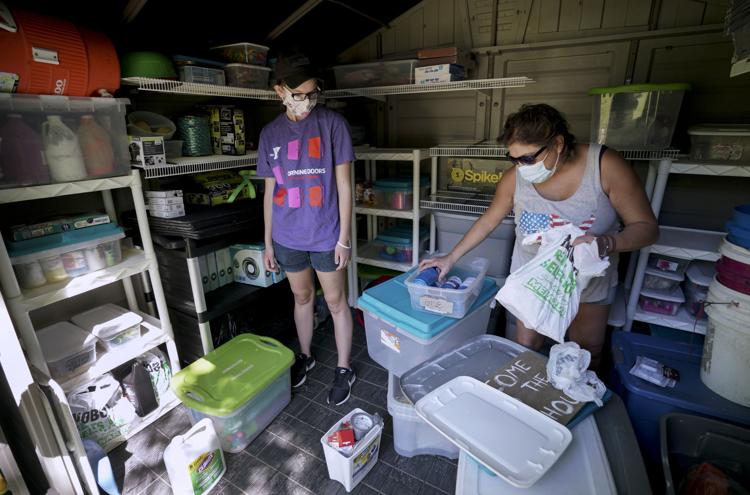 Warner Park - screening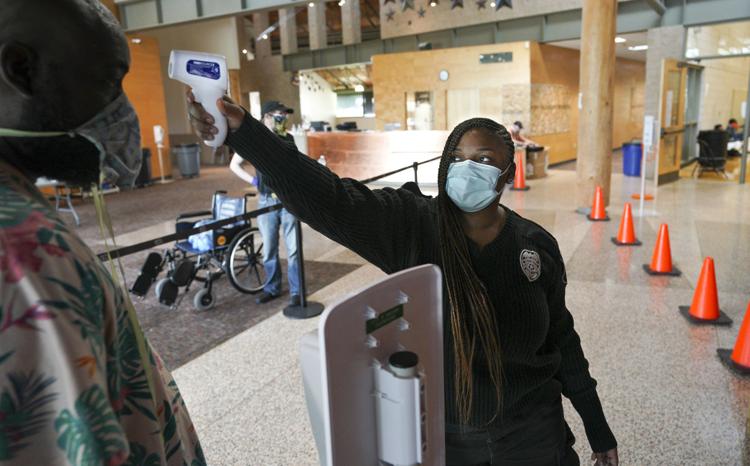 Outdoor Dining East Main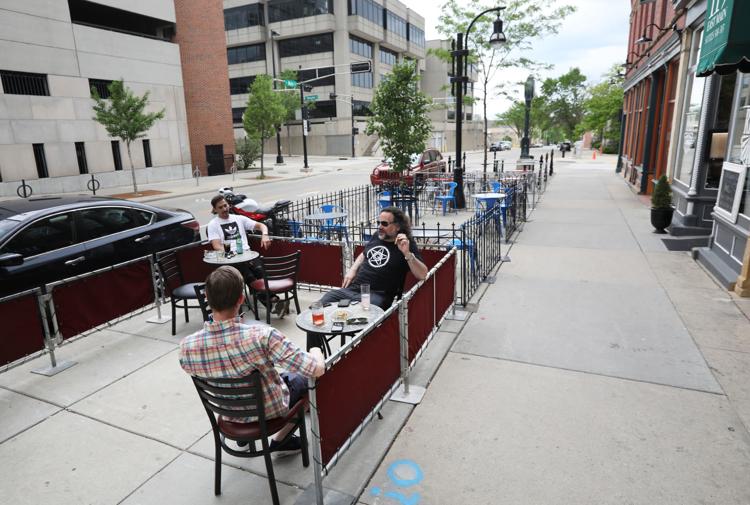 Spacing out customers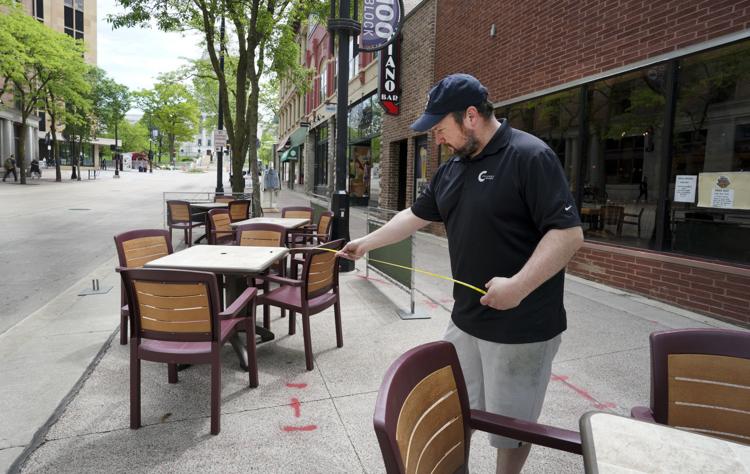 Getting a tattoo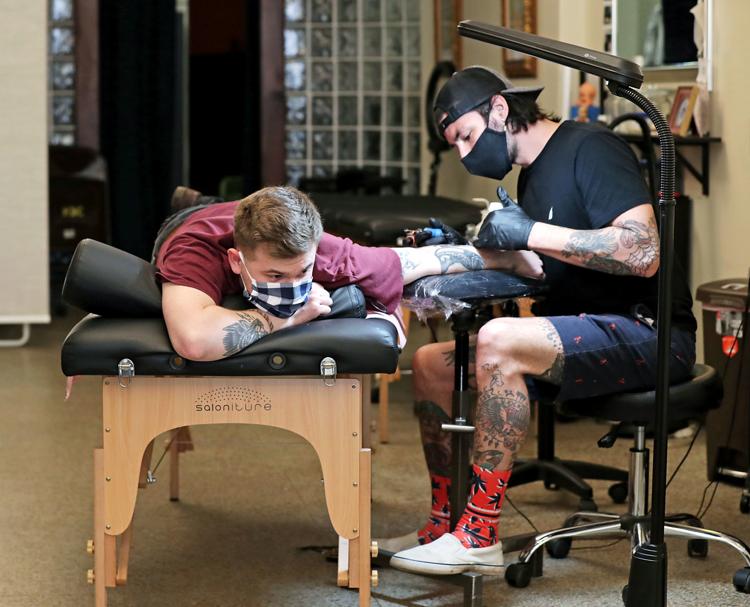 Memorial Day ceremony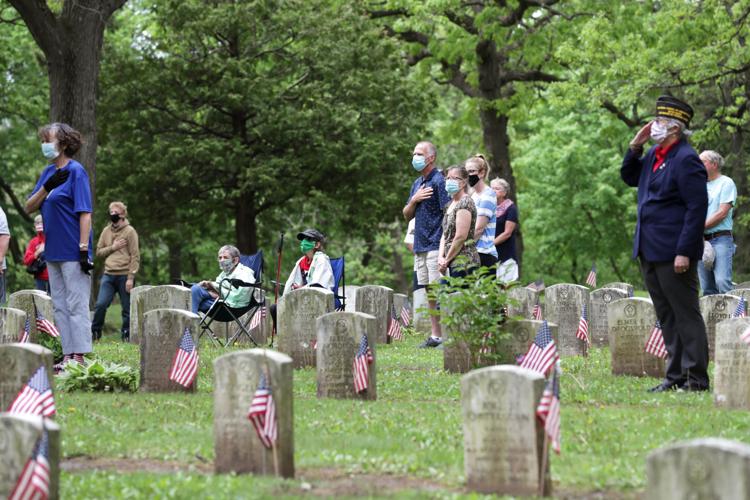 Memorial Day weekend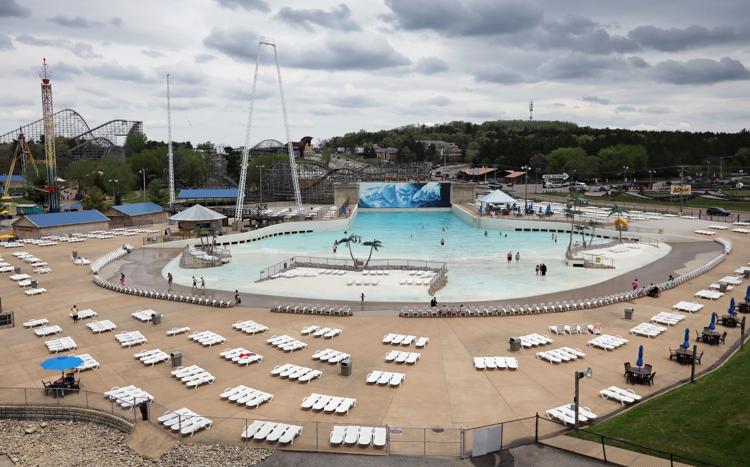 Tom Diehl, Tommy Bartlett Show not opening 2020, State Journal photo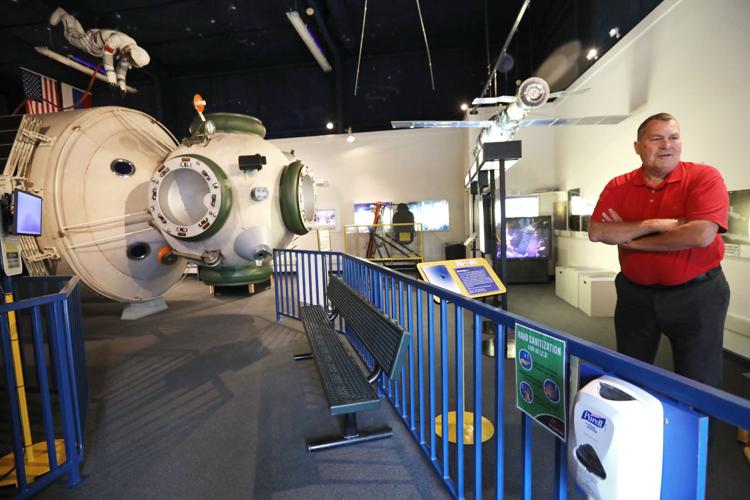 Salons Opening
Fitness openings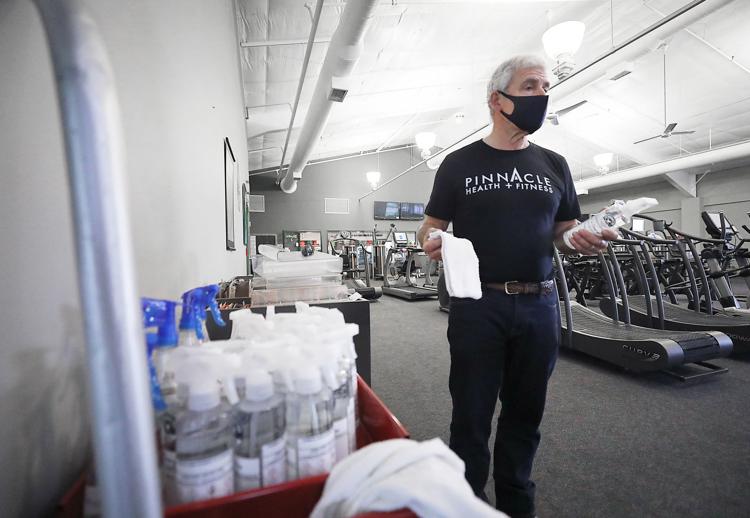 Duck Pond Drive-In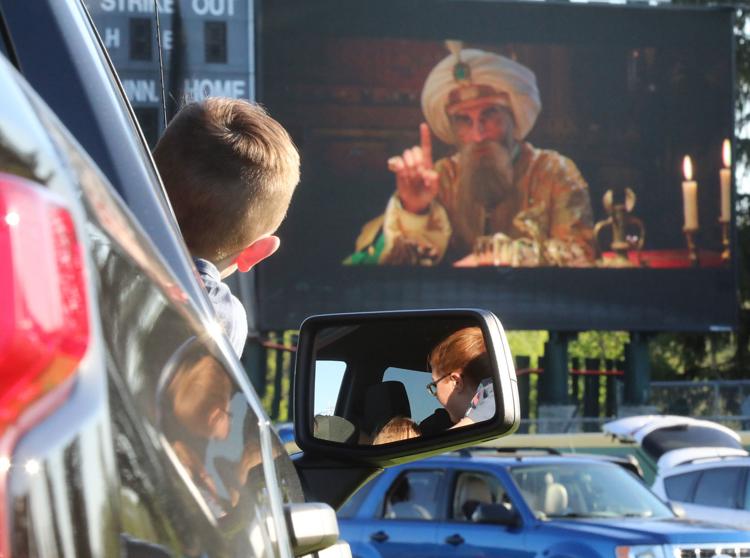 Memorial Union crowd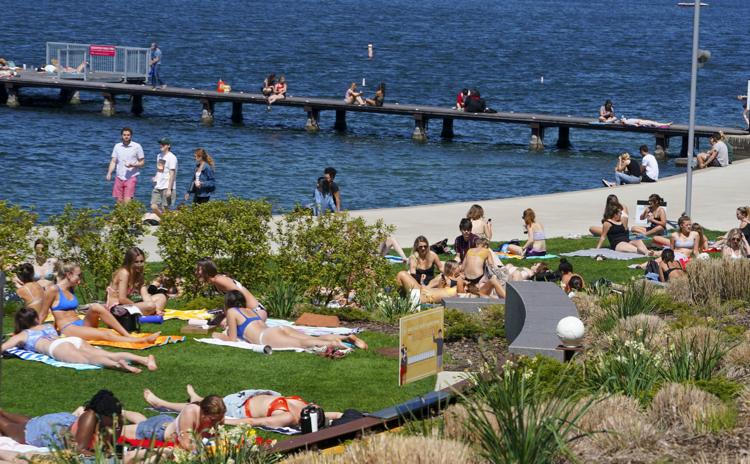 Child care at YMCA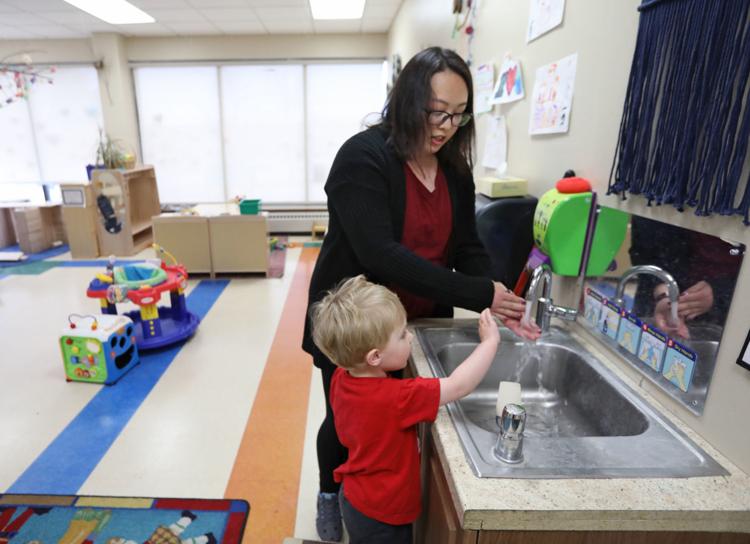 Bikers on Arboretum Drive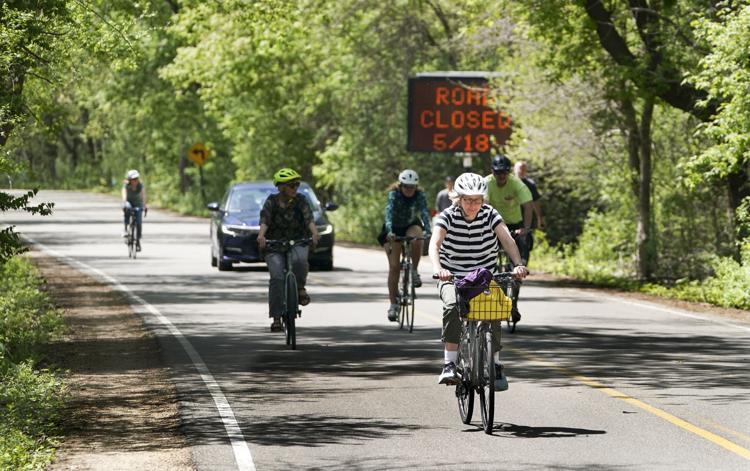 Brittingham Boats
Restaurant open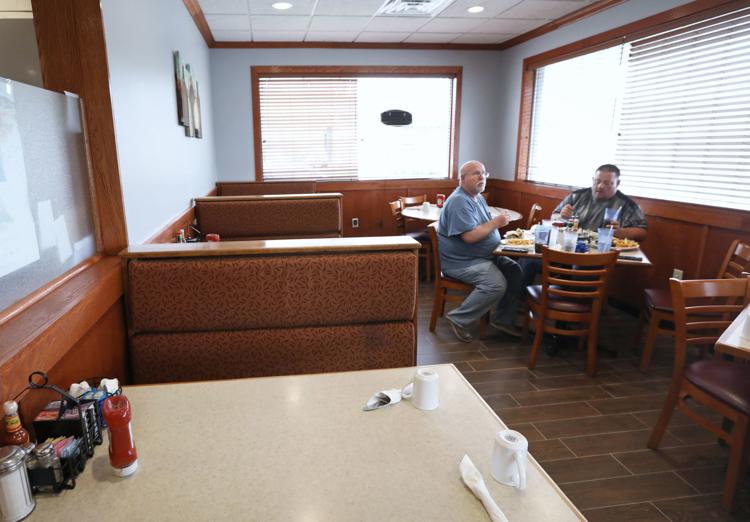 COVID-19 businesses reopen
Restaurant, bars reopen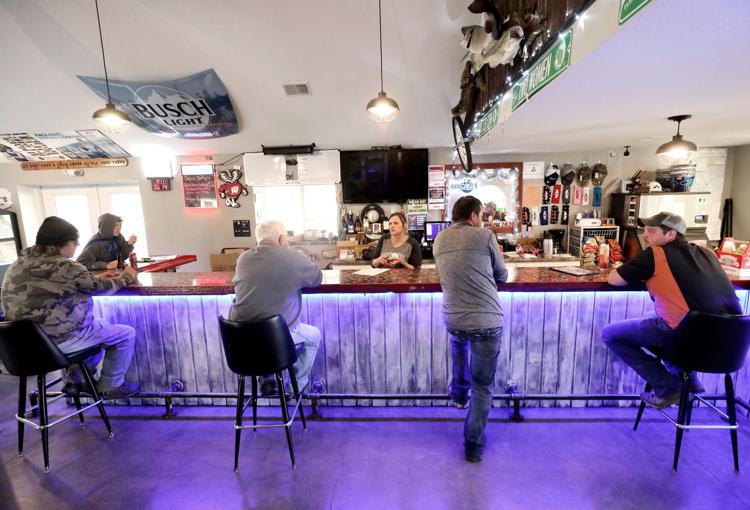 Dentist with patient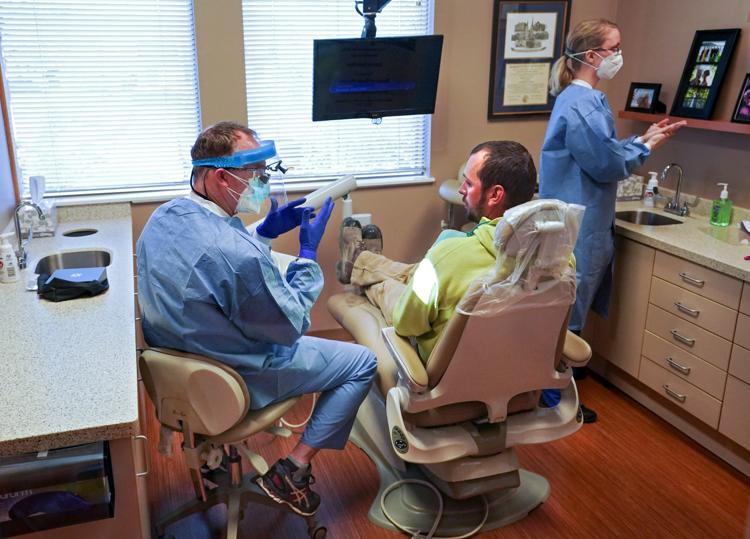 Dane County institutes order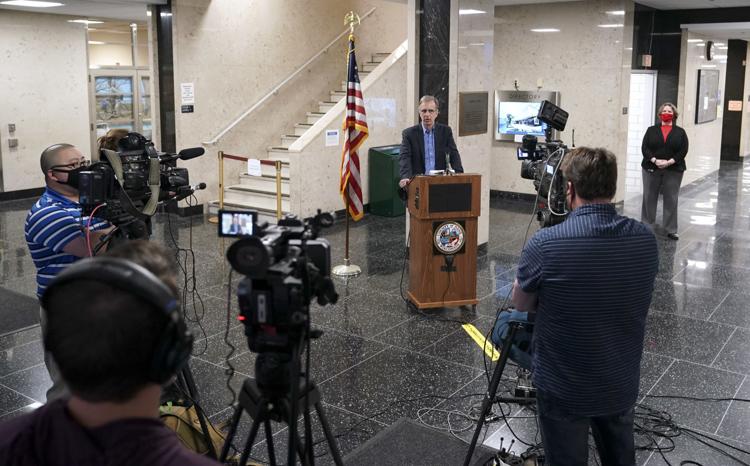 Carry-out food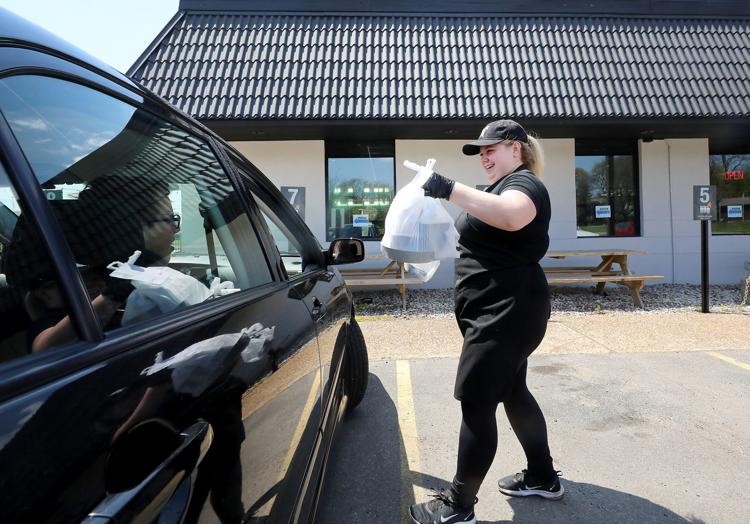 Small retailers reopening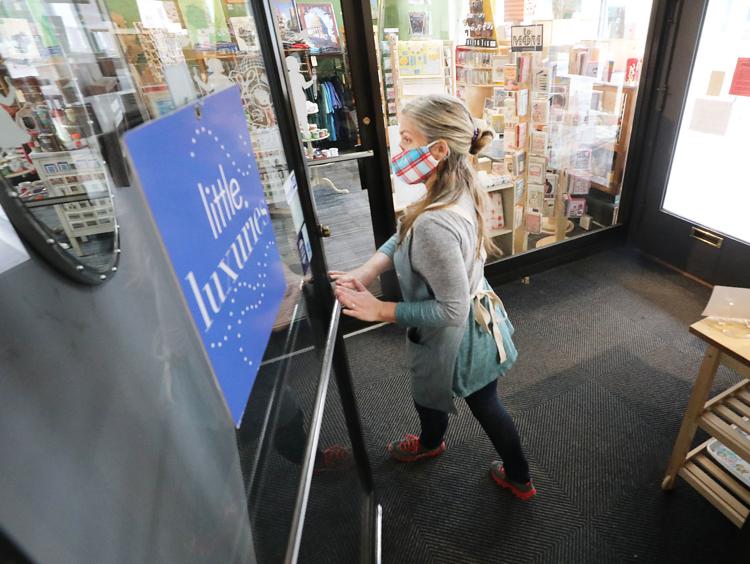 Shoe store reopening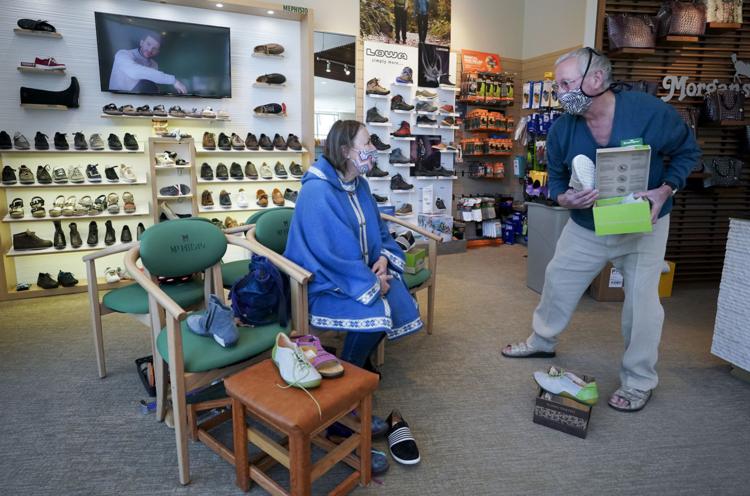 COVID 19 testing site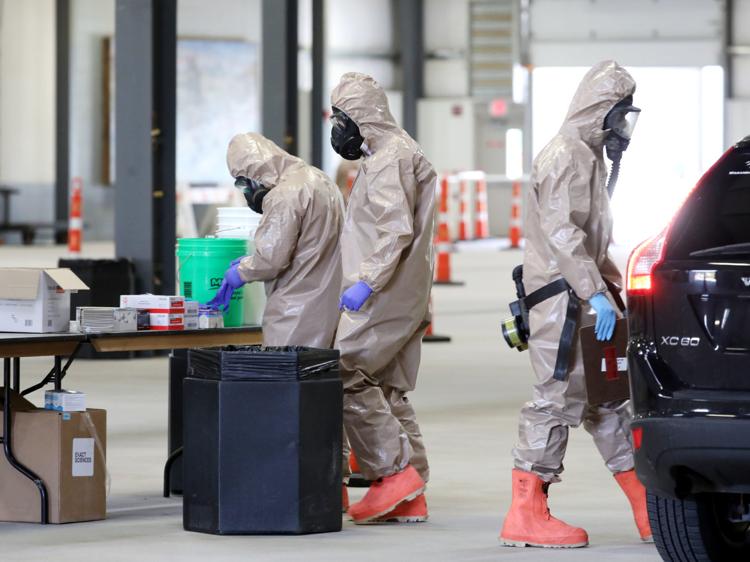 COVID 19 testing site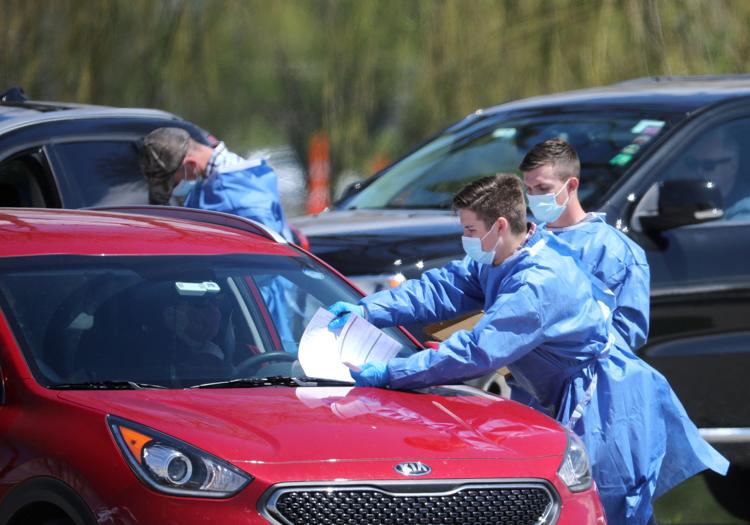 UW-Madison virtual graduation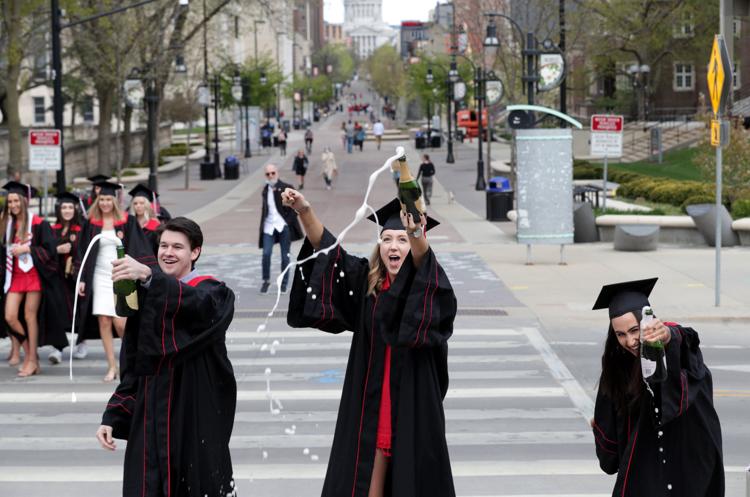 Monona Library Curbside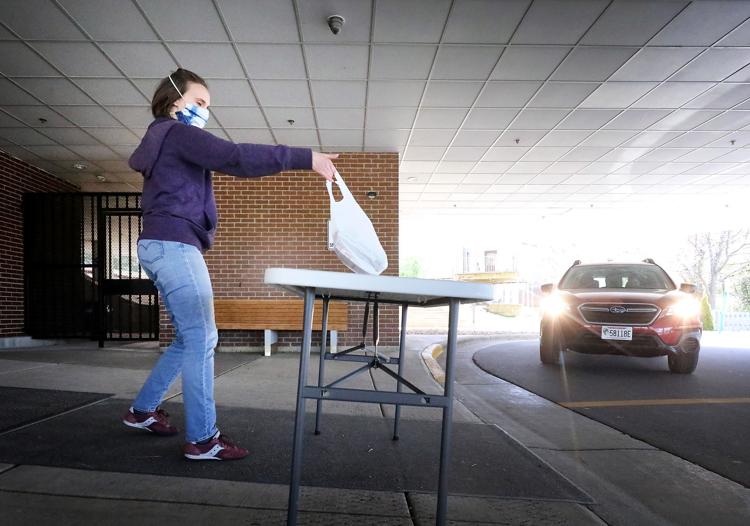 COVID-19 meat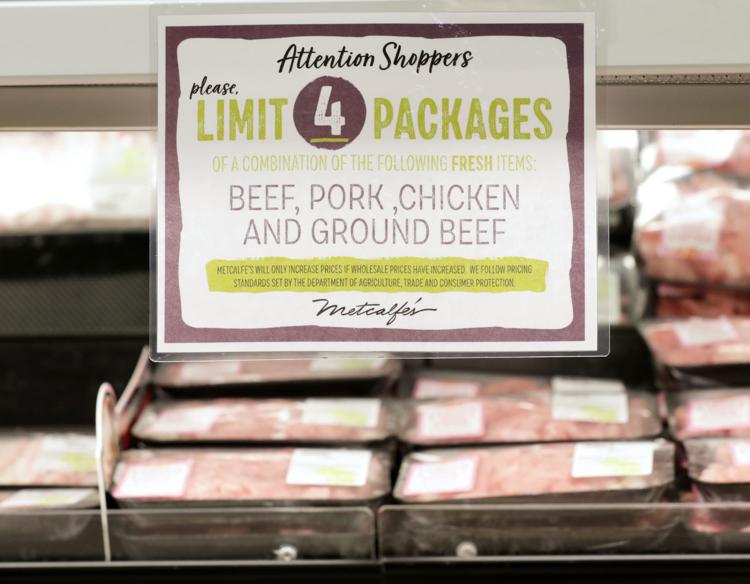 Homeless in parks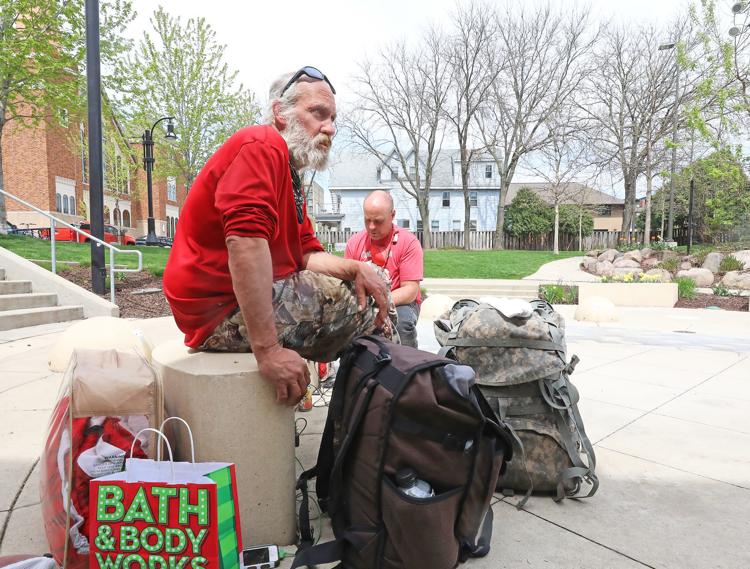 UW Commencement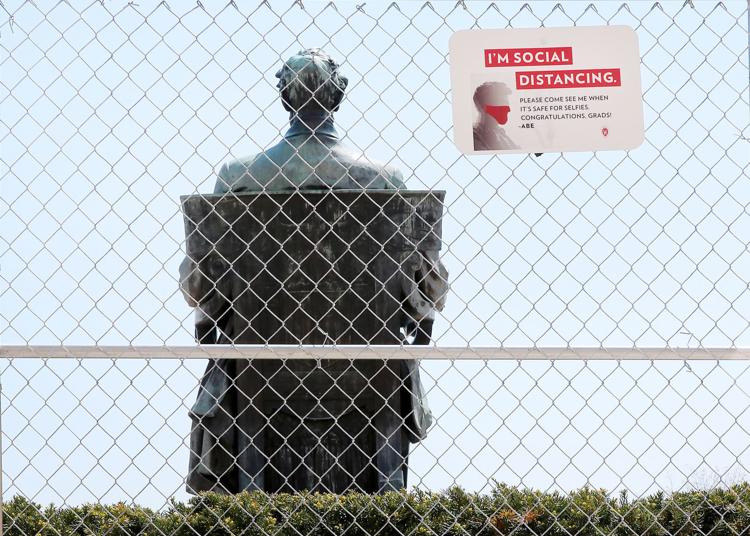 River Food Pantry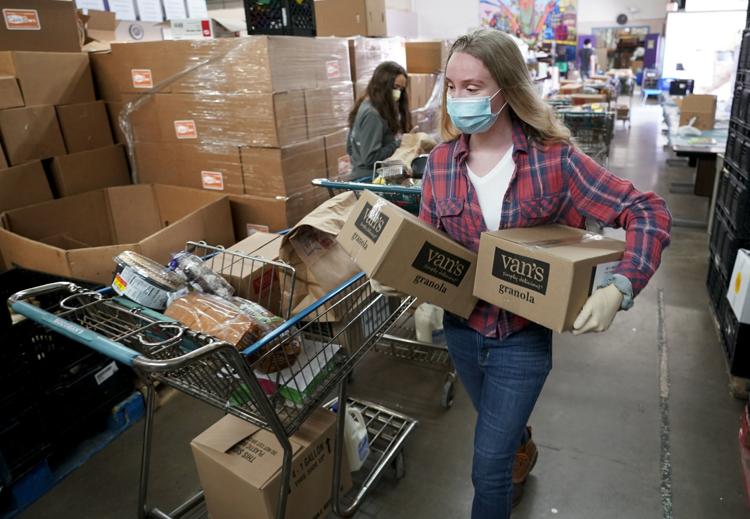 Dane County tourism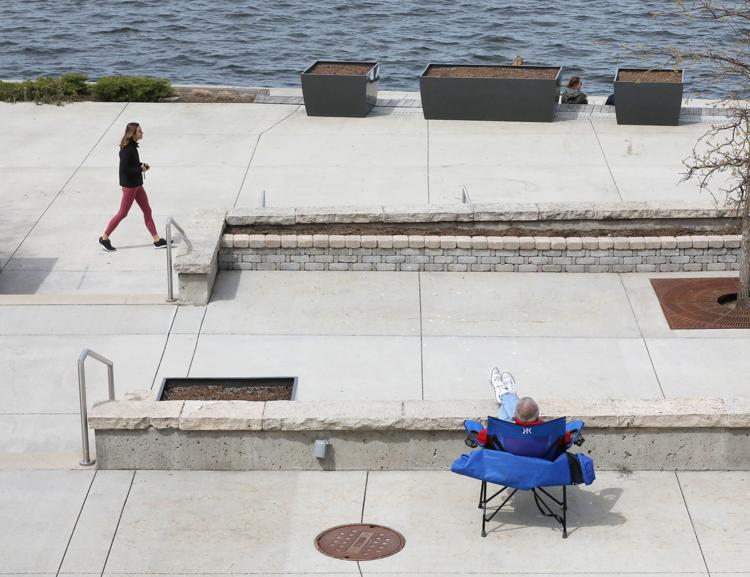 "Outside Looking In: A Drive-Thru Exhibition"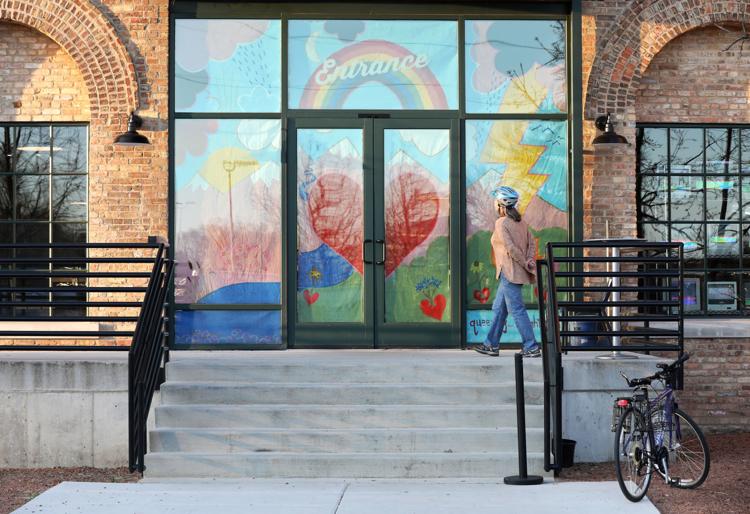 COVID-19 Menards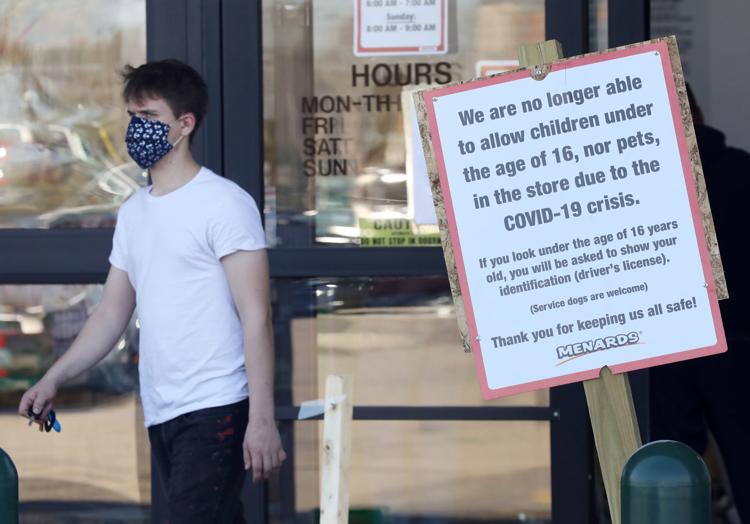 Covid Assembly Hearing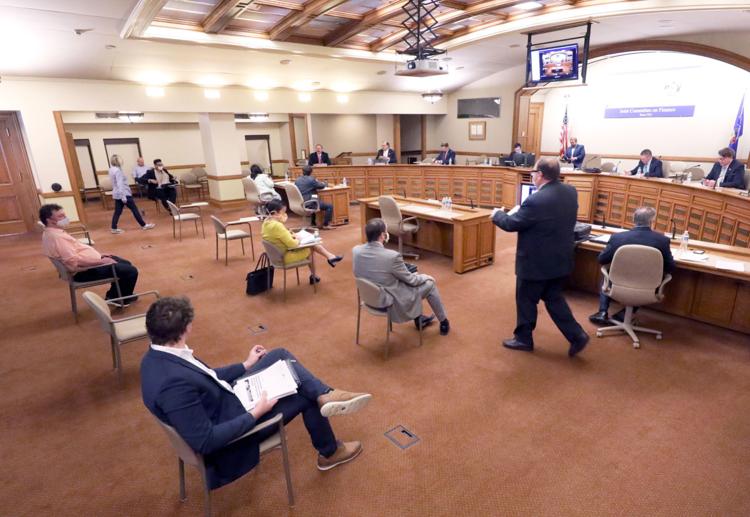 UW furloughs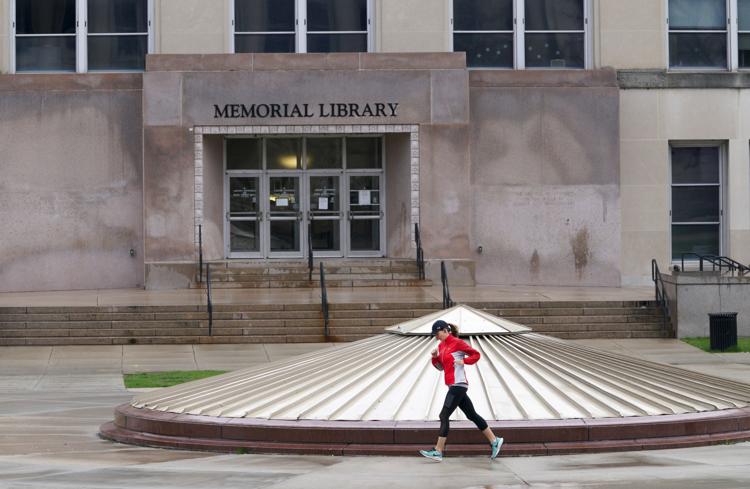 Stay safe, Badgers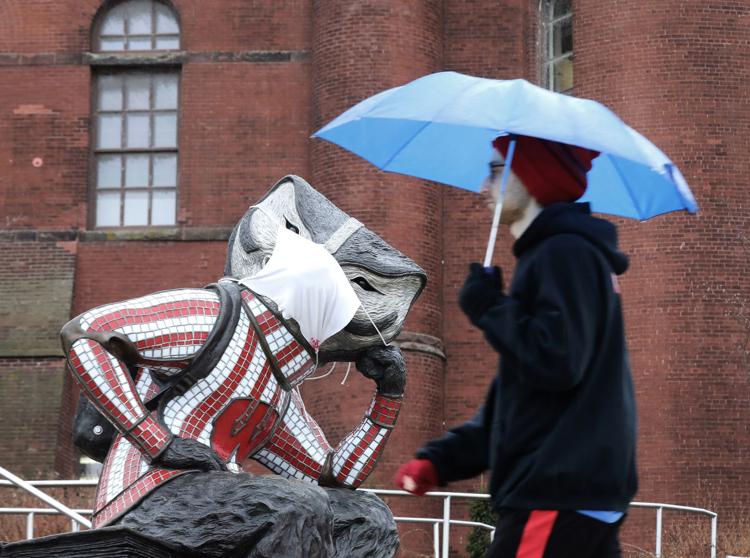 Celebrating 103 - From a distance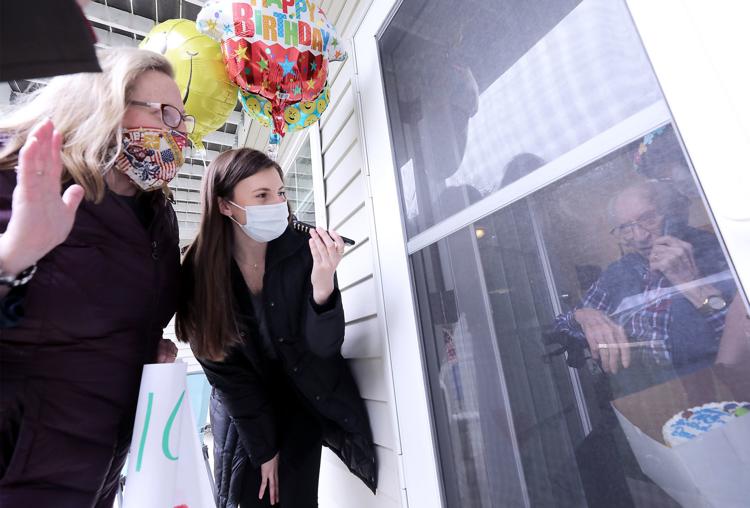 COVID-19 protest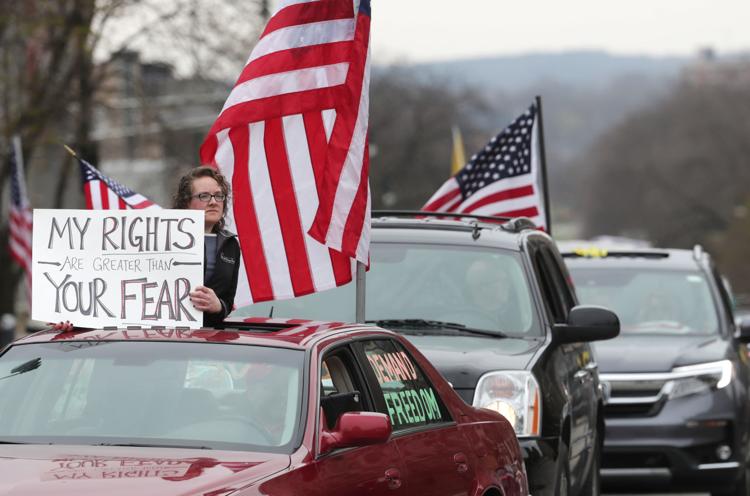 COVID-19 candle installation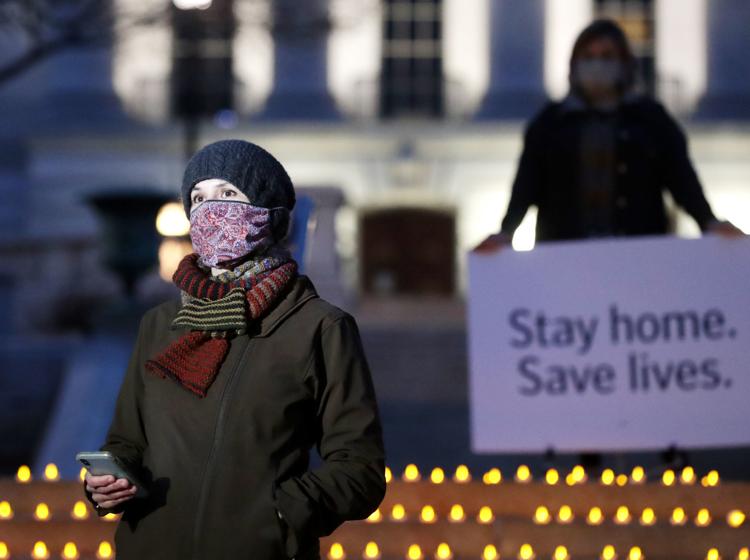 COVID-19 candle installation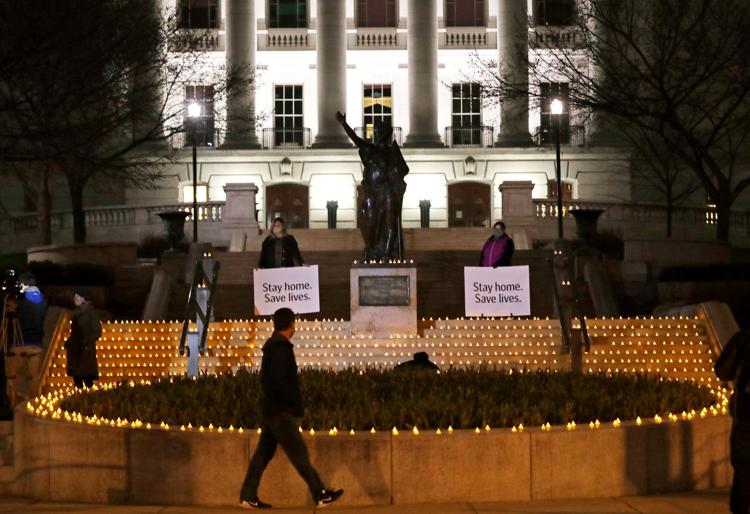 A fishing opener amid COVID-19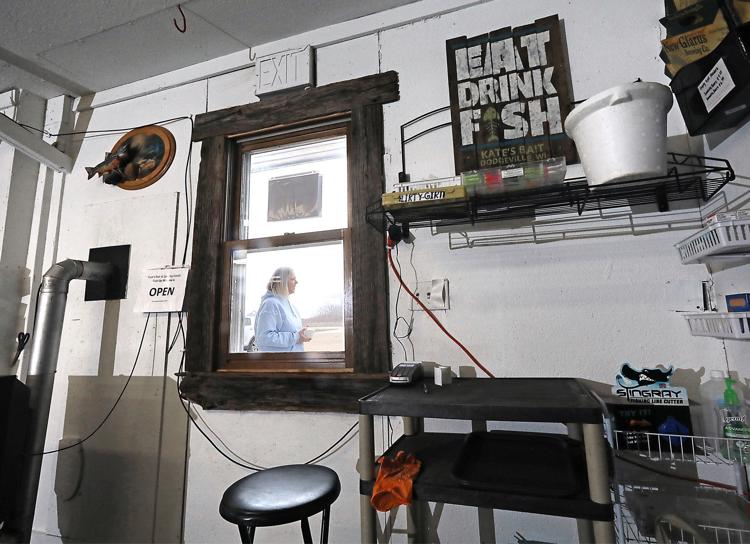 COVID-19 UW-Madison students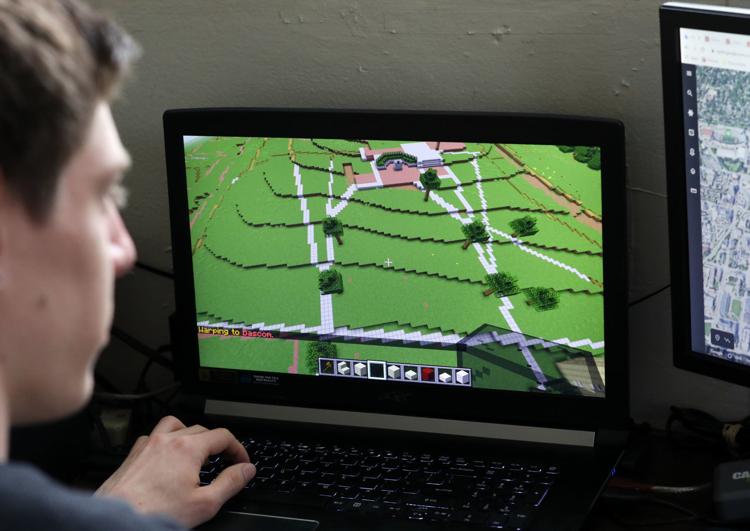 Covid Public Employees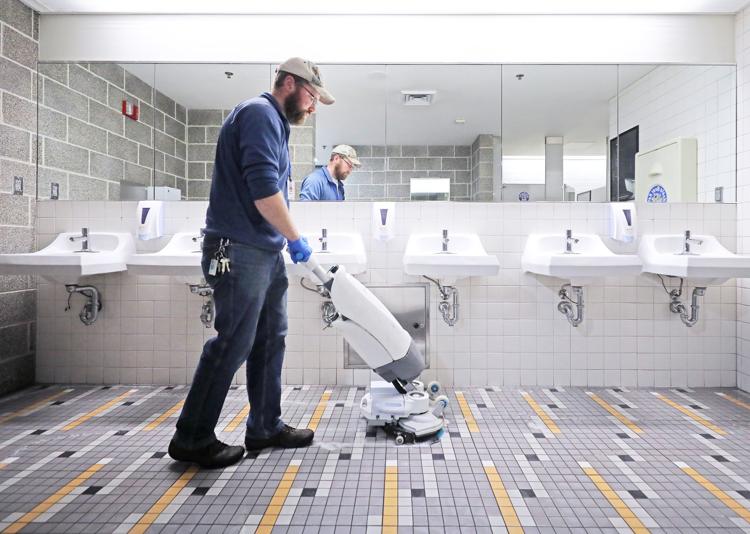 Act of Appreciation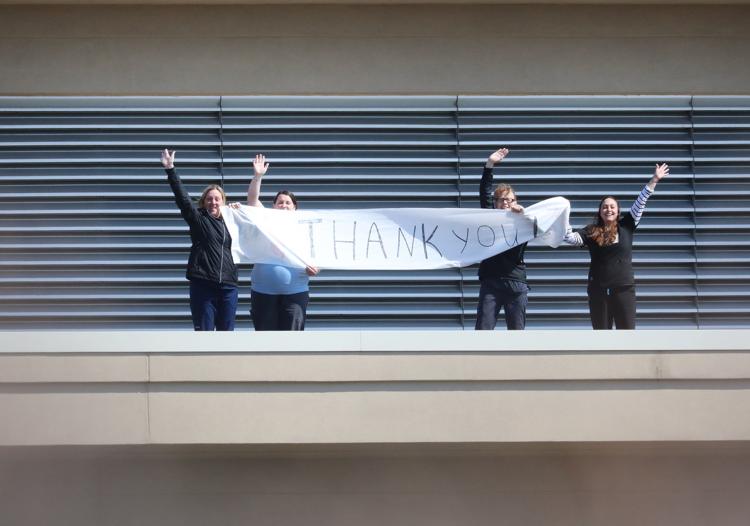 Brazelton with video screen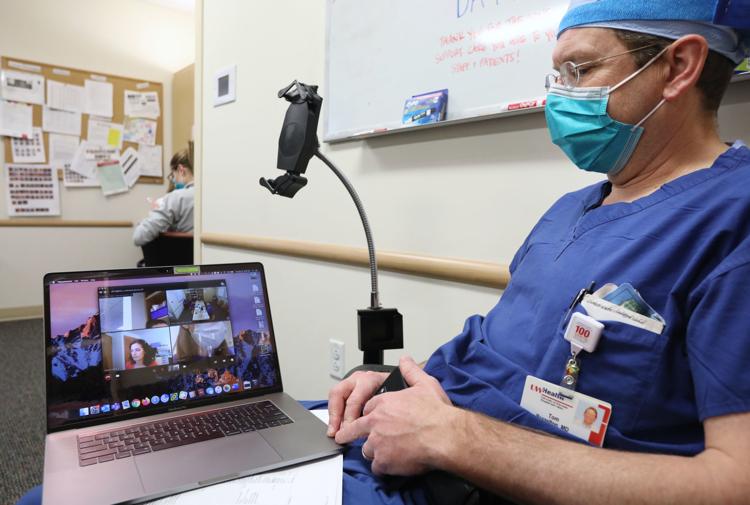 Saris stays busy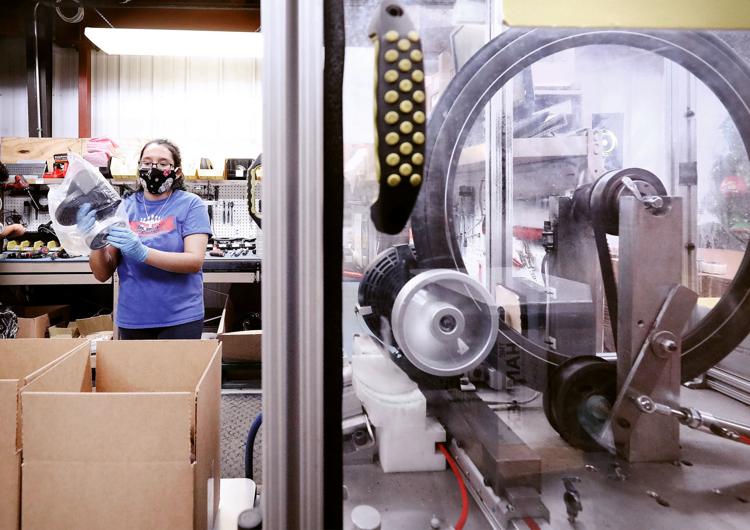 Absentee ballots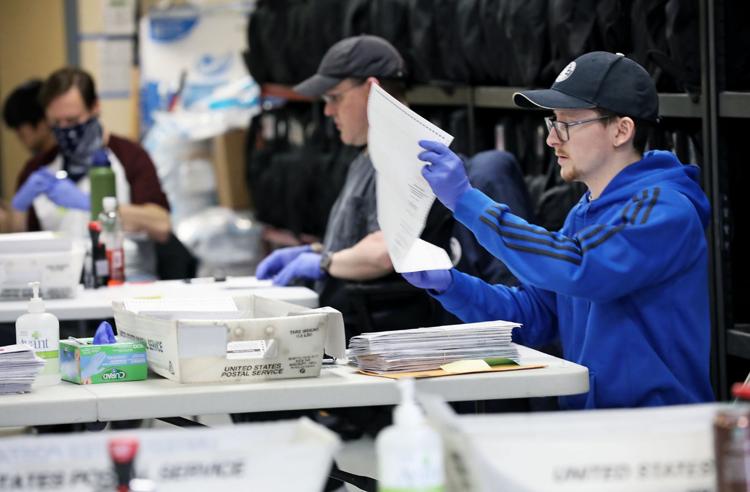 UW Covid Testing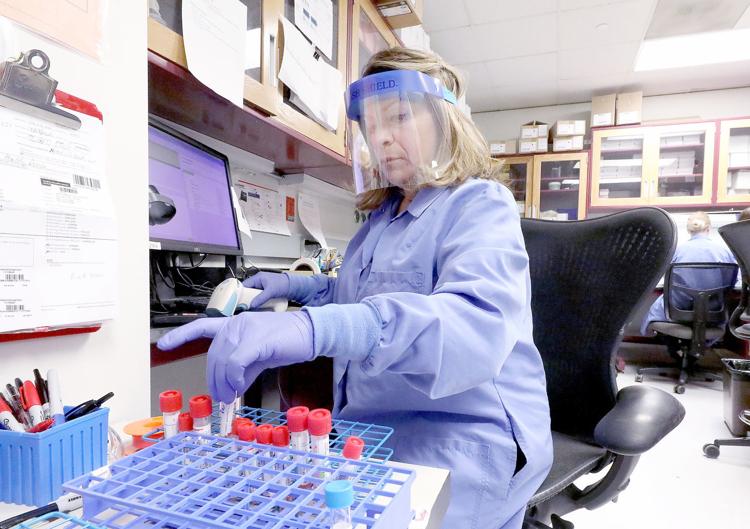 Covid State Parks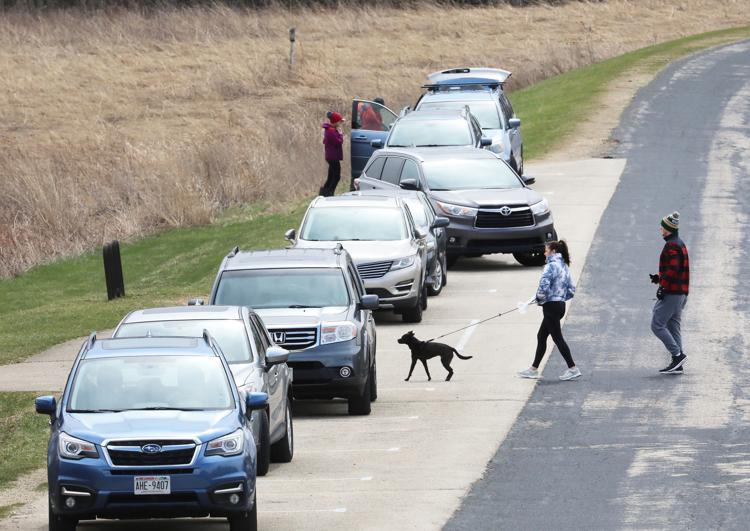 Easter baskets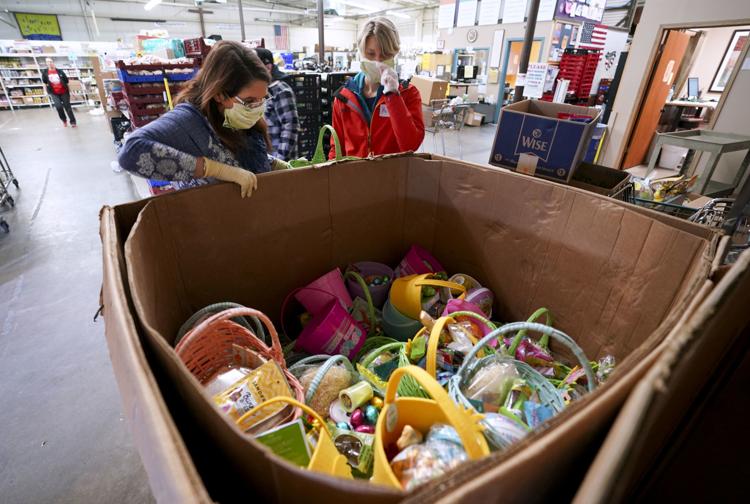 As social distancing progressed into an official order to stay in our homes, Madison has started to look more like an empty shell rather than …
Election Day with COVID-19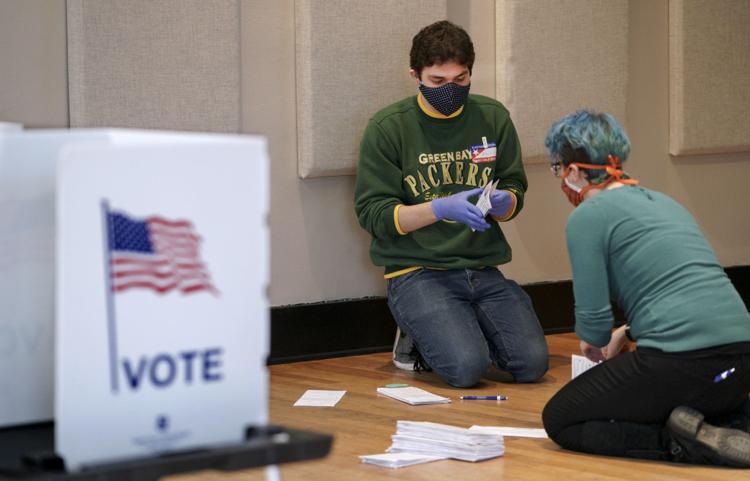 COVID-19 Journaling Project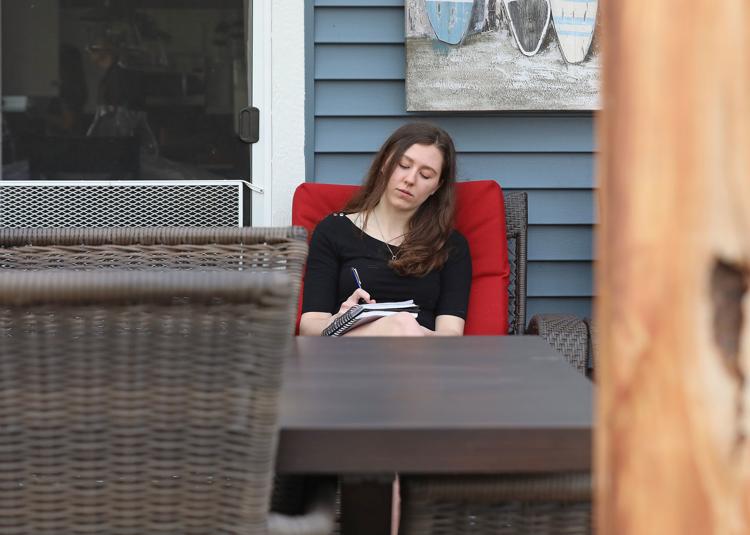 Election Day protest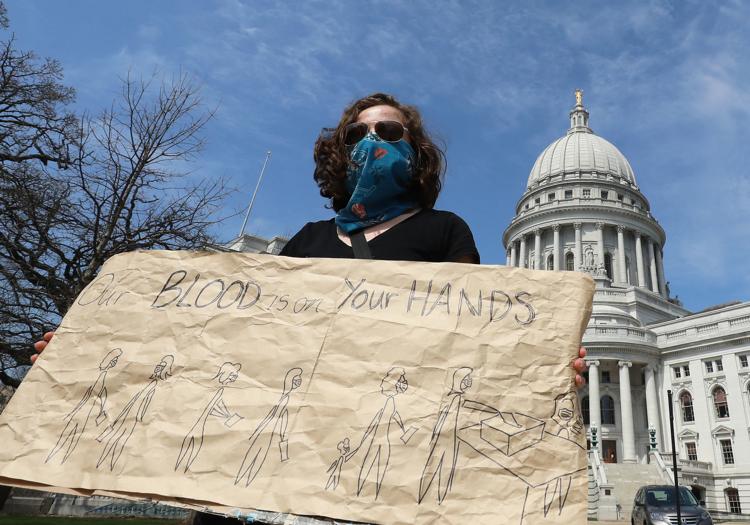 Election Day with COVID-19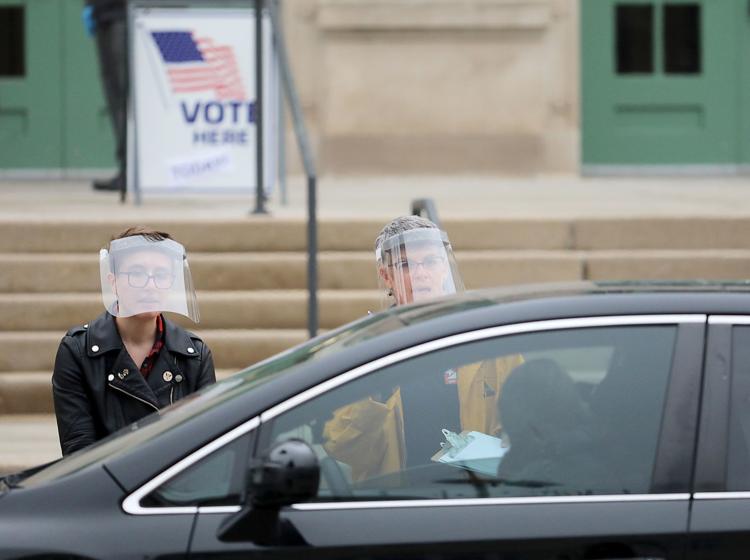 Honoring Essential Workers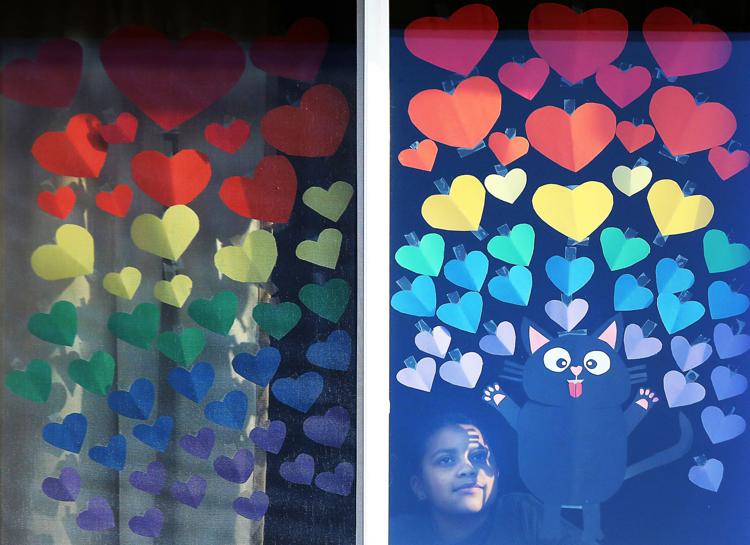 Metro Transit Butler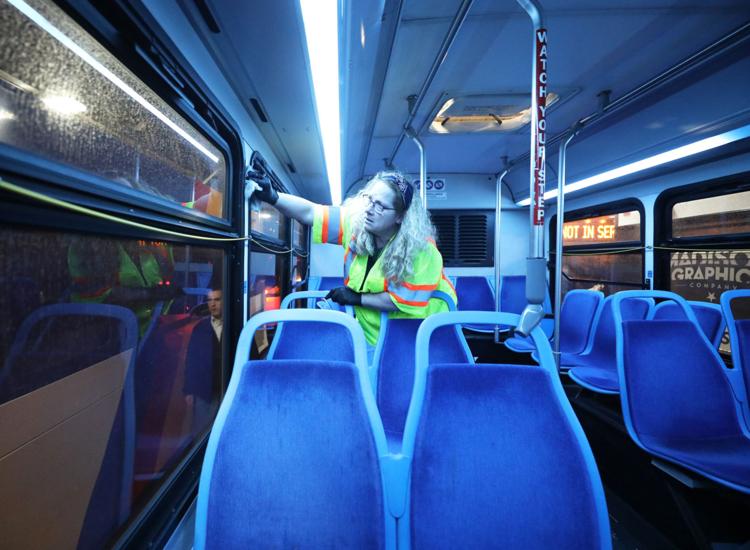 Election set for Tuesday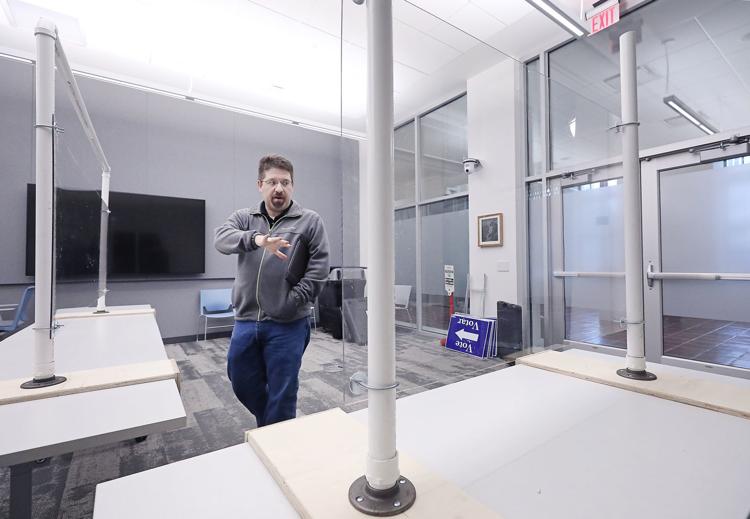 Robots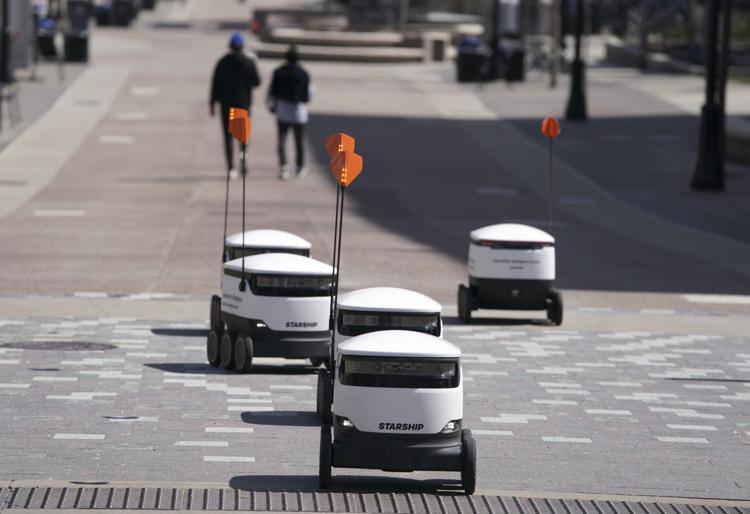 Nolan family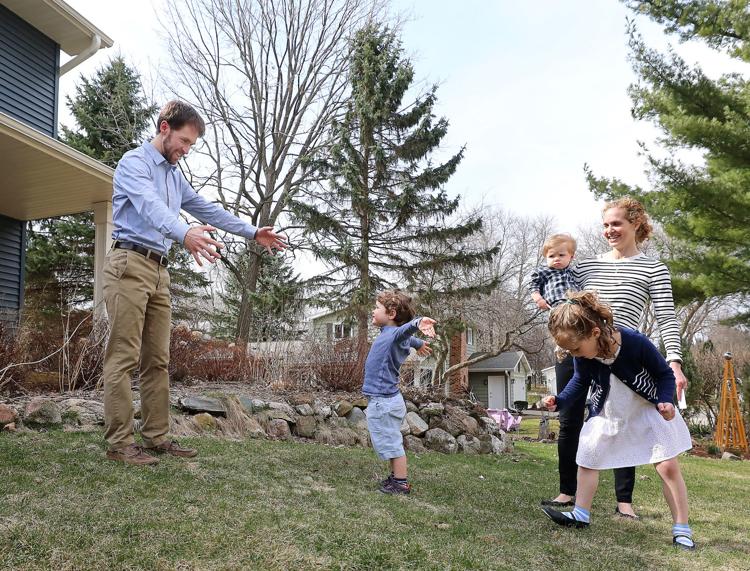 Stressed over closure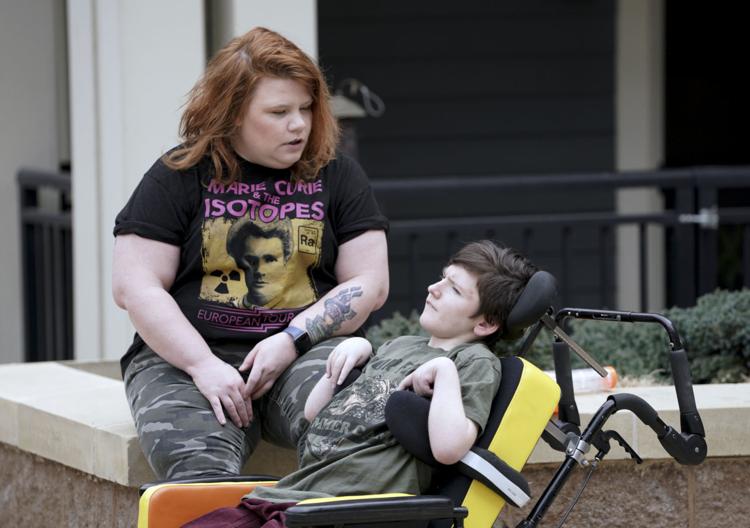 Amy Shircel, former COVID-19 patient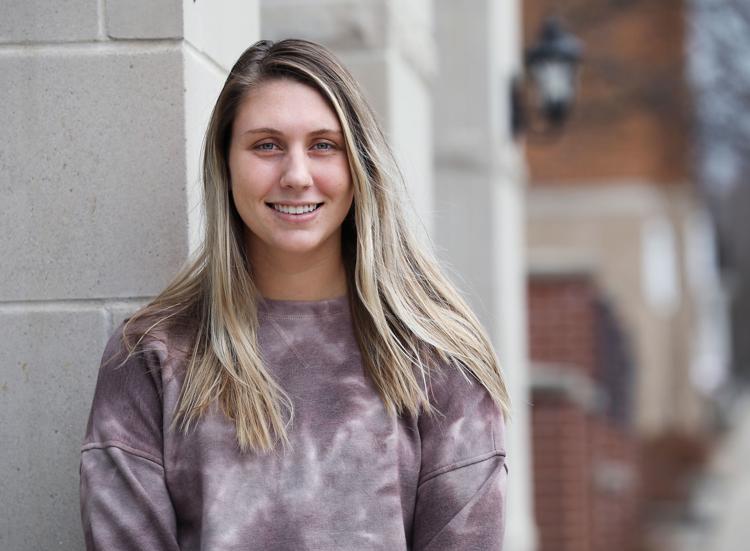 COVID-19 retail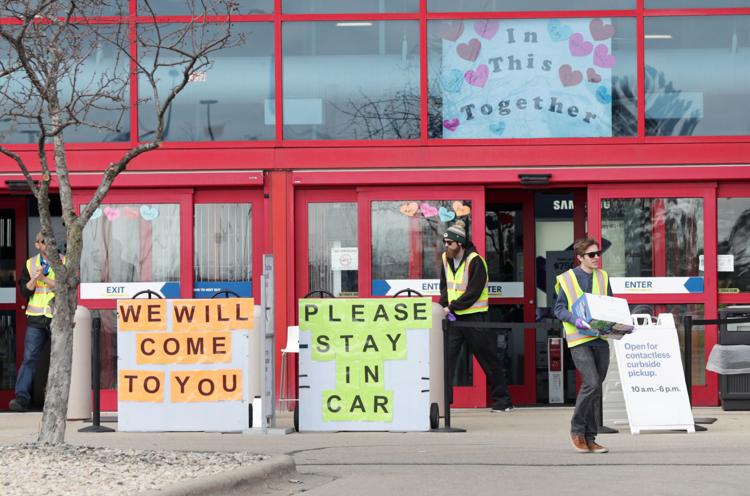 Playground closed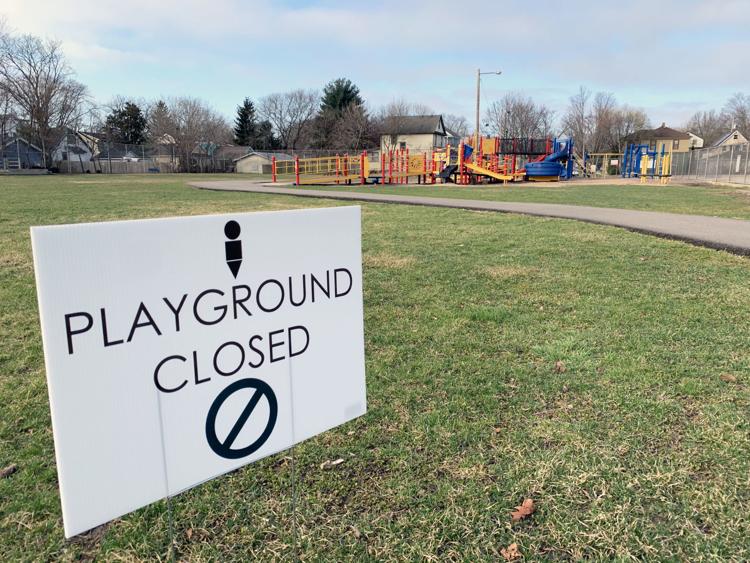 Little Library closed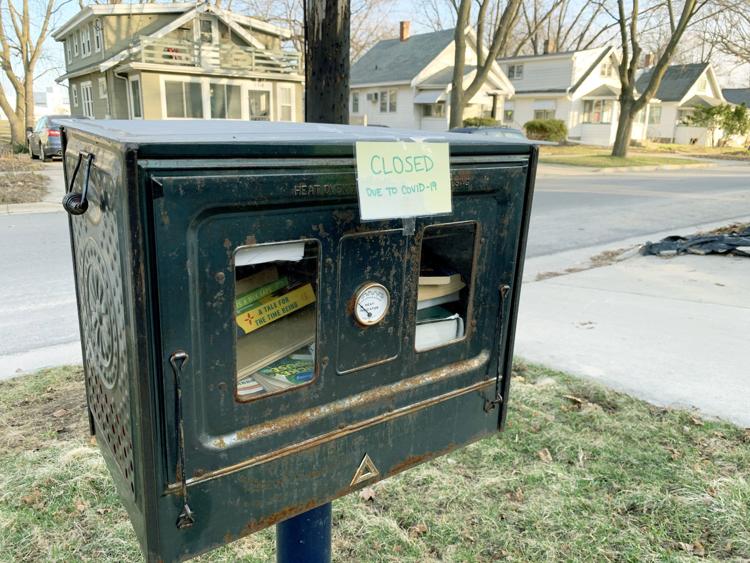 Entryway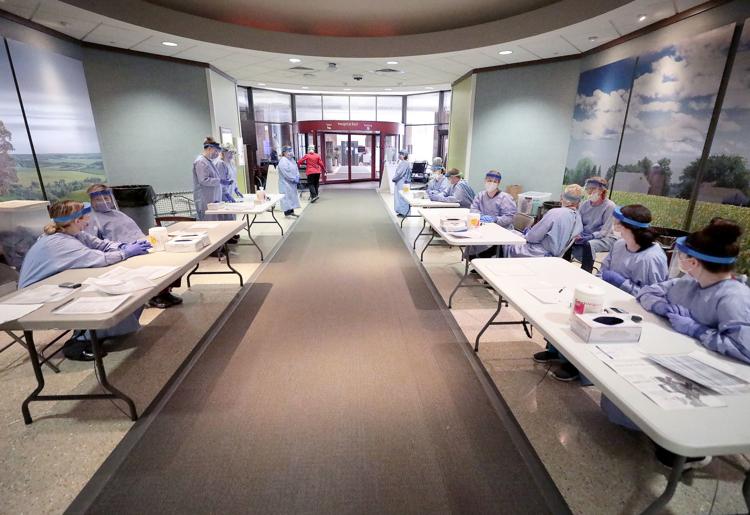 Face shields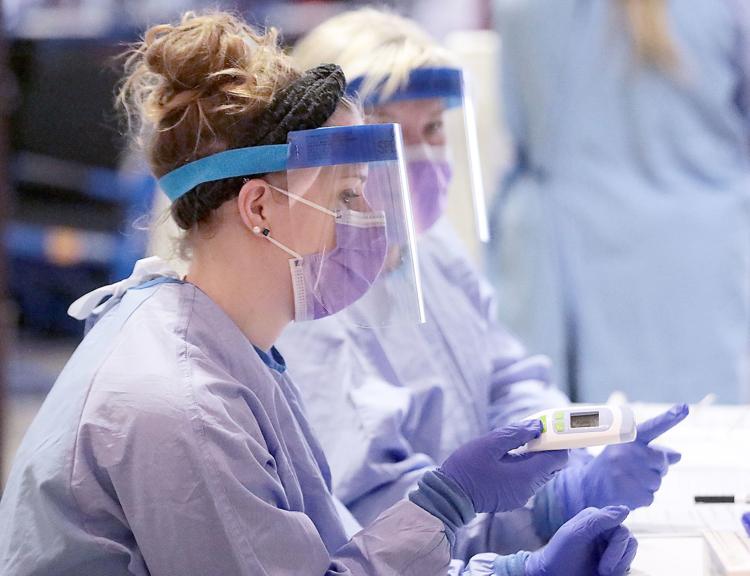 Carwash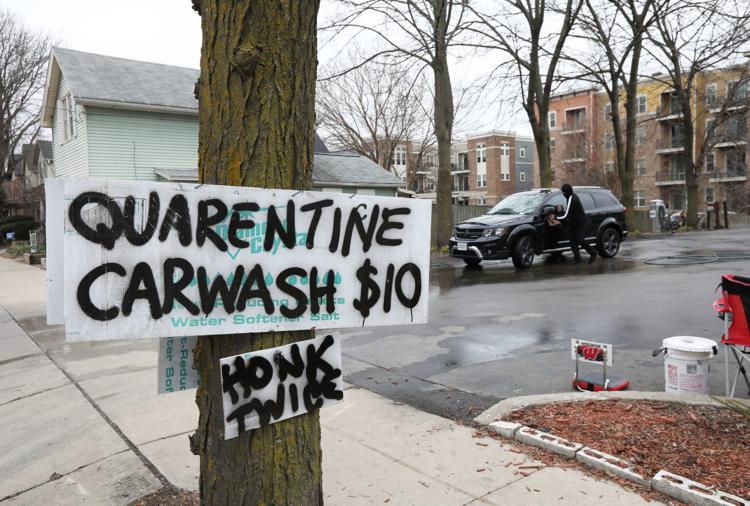 Rent strike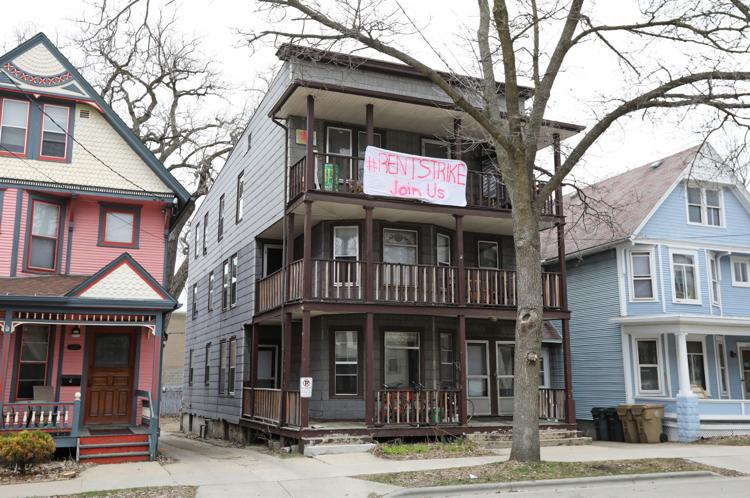 Election COVID-19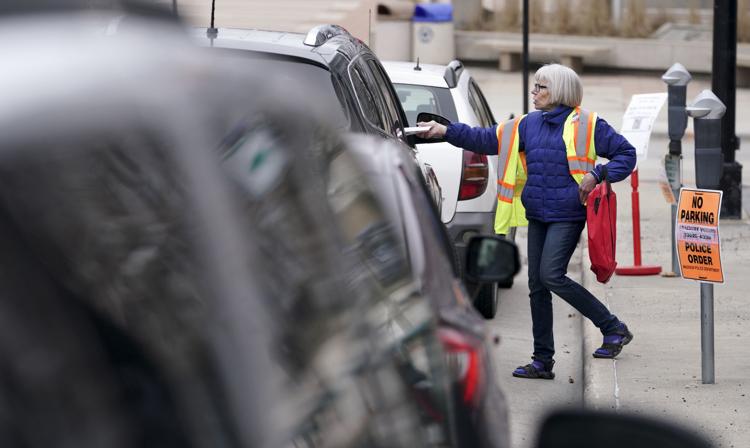 Precious Cargo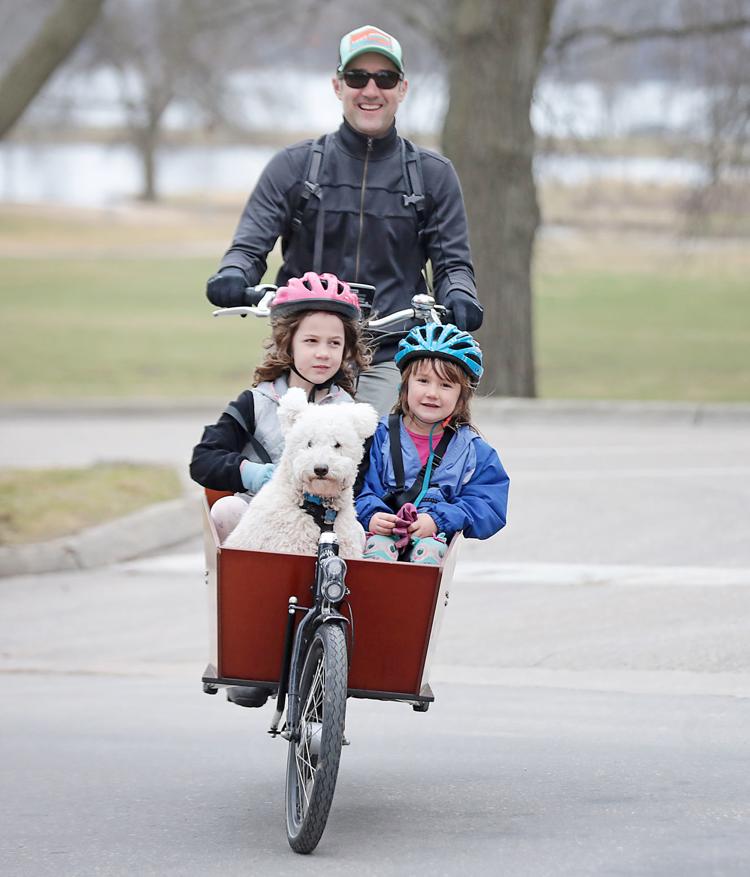 Chad Backes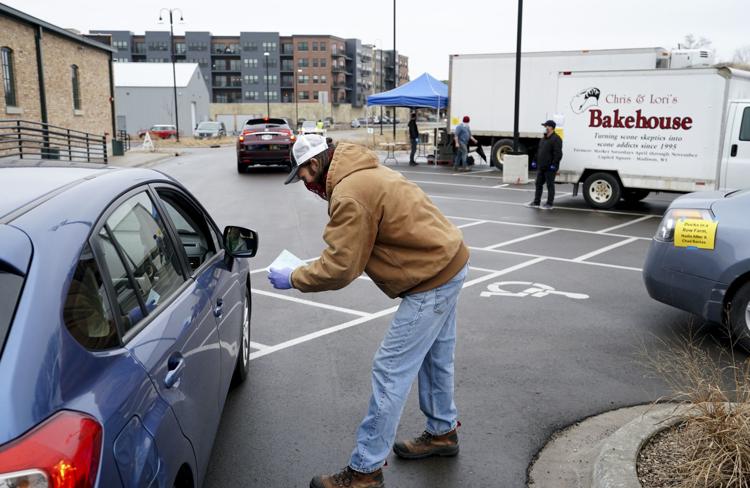 Lori and Chris Robson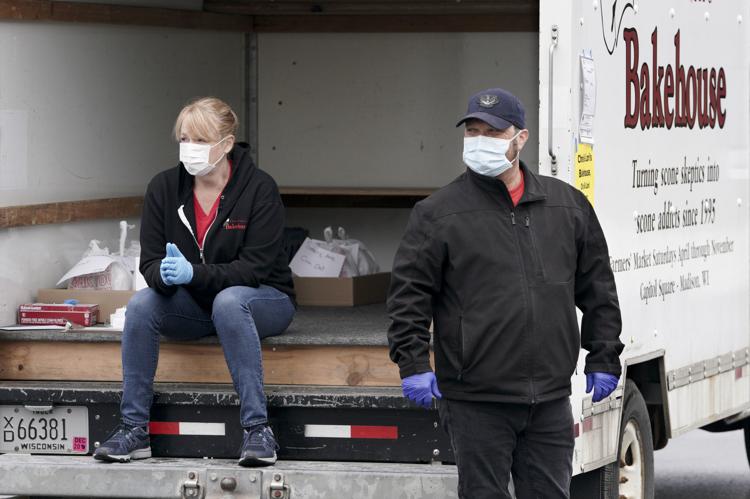 Tourism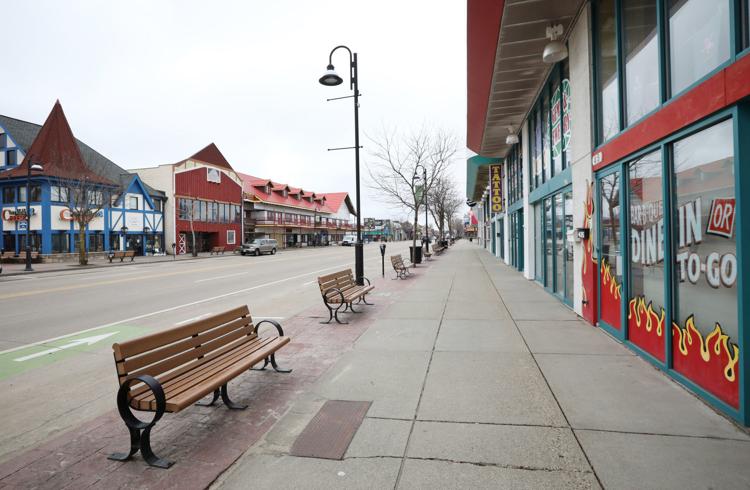 Tourism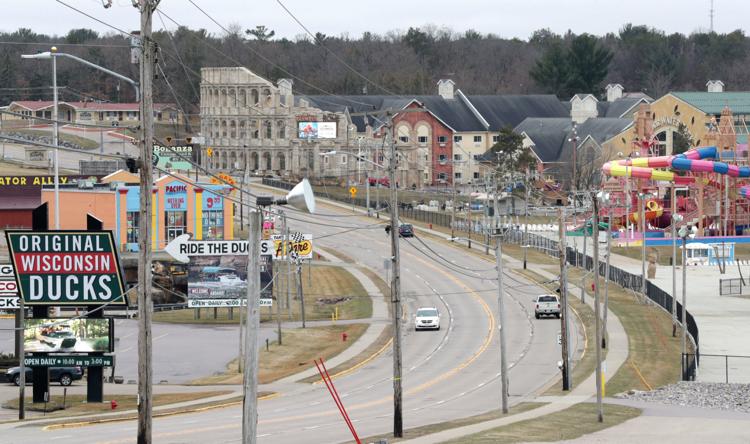 City Church live stream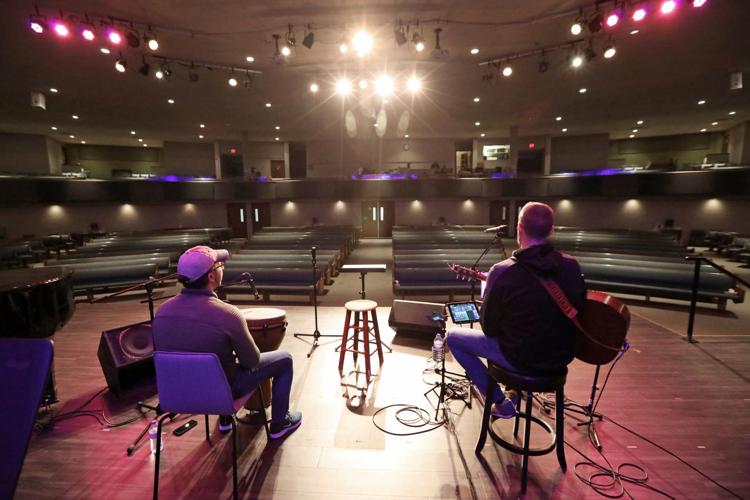 Covid Funerals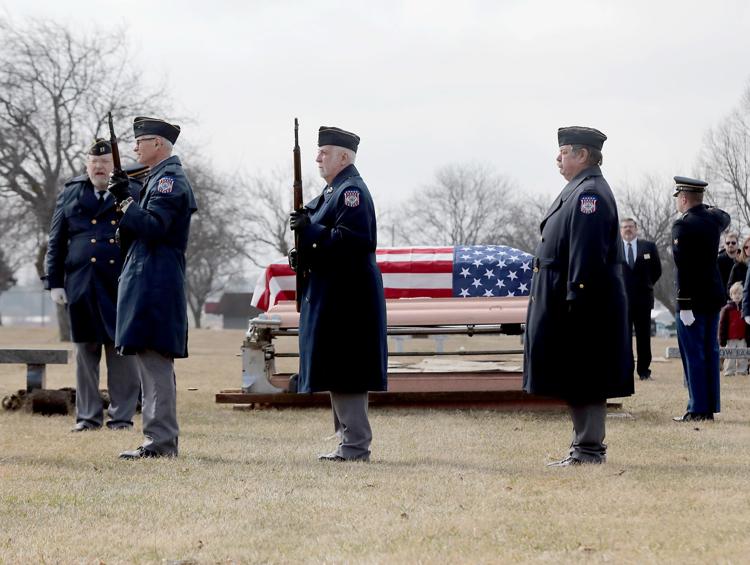 Covid Funerals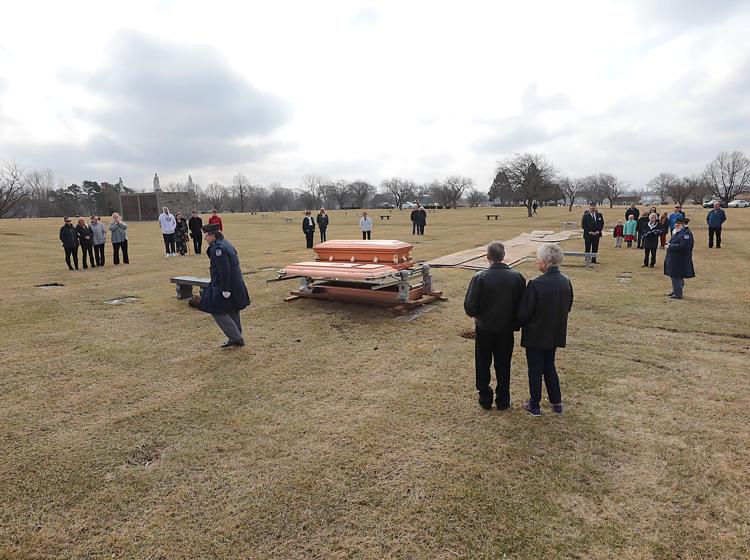 COVID-19 Sewn Masks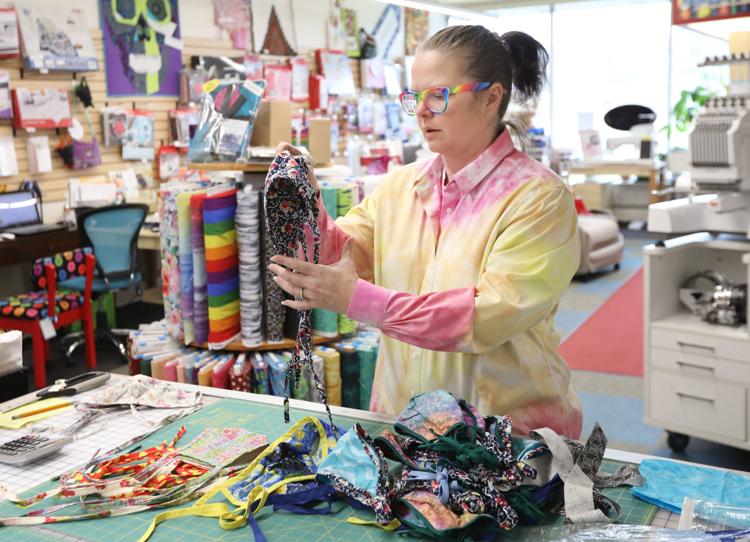 Traffic changes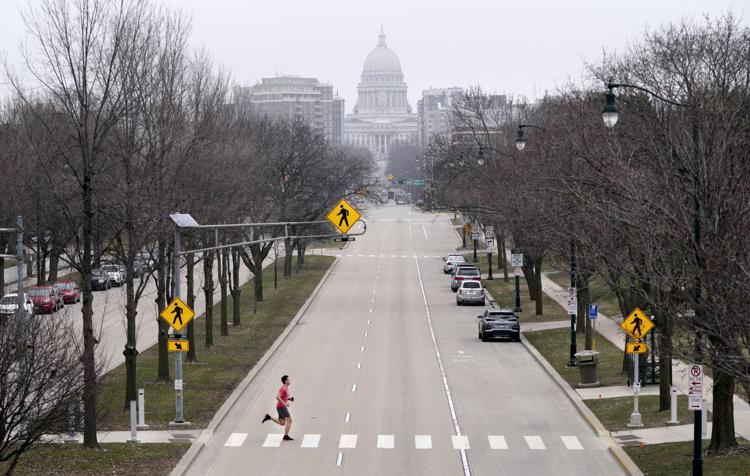 John Hicks getting a meal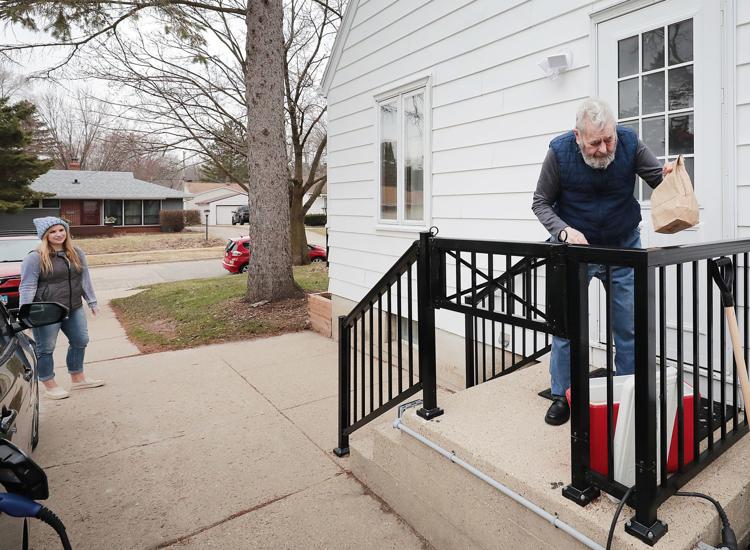 Rachel putting food in cooler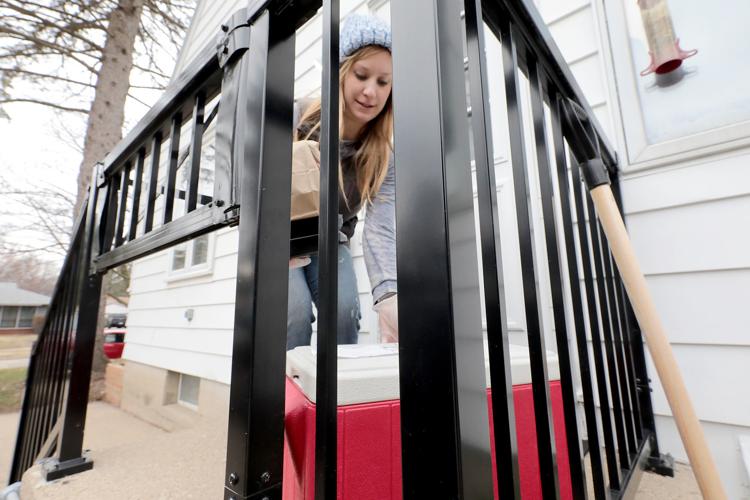 Mock Senate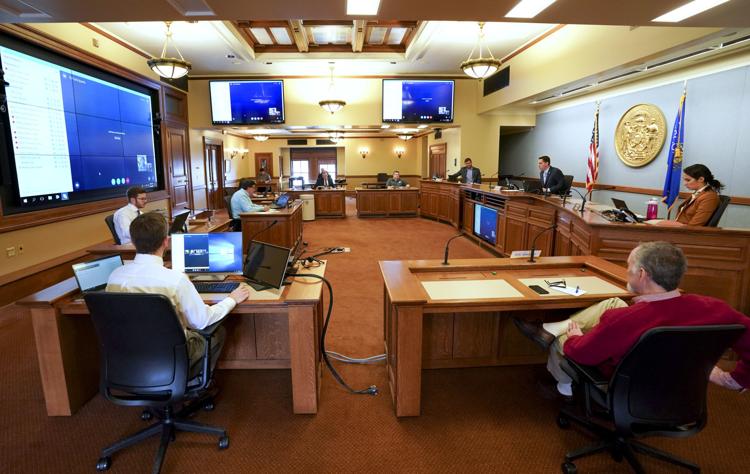 COVID-19 Ventilators 1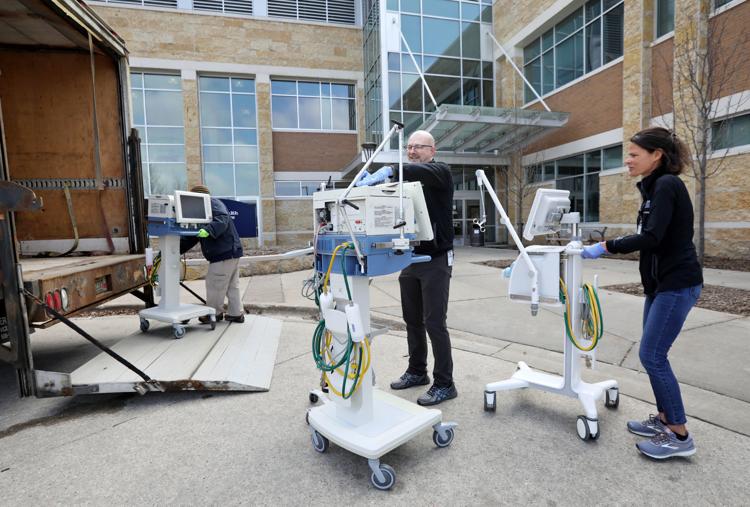 Covid Golf Courses 1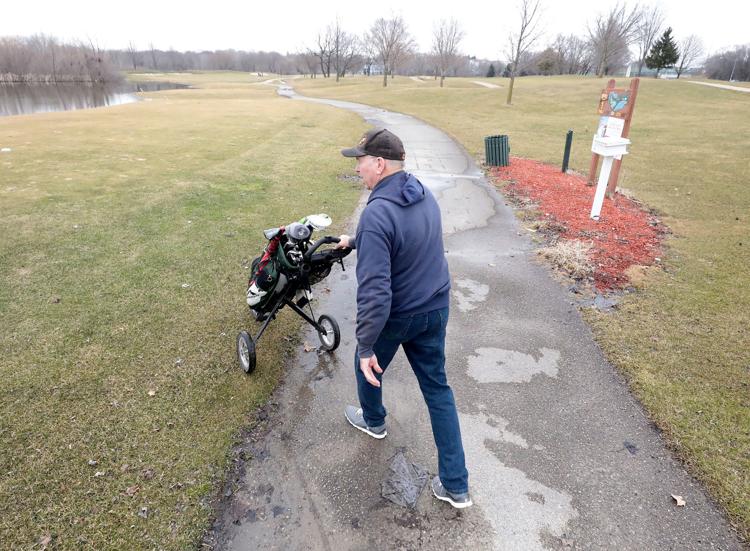 Tony Evers to order nonessential businesses to close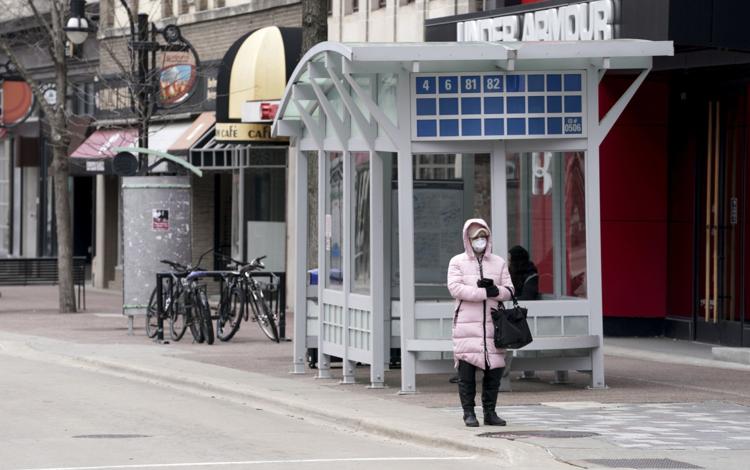 Tony Evers to order businesses to shut down to battle COVID-19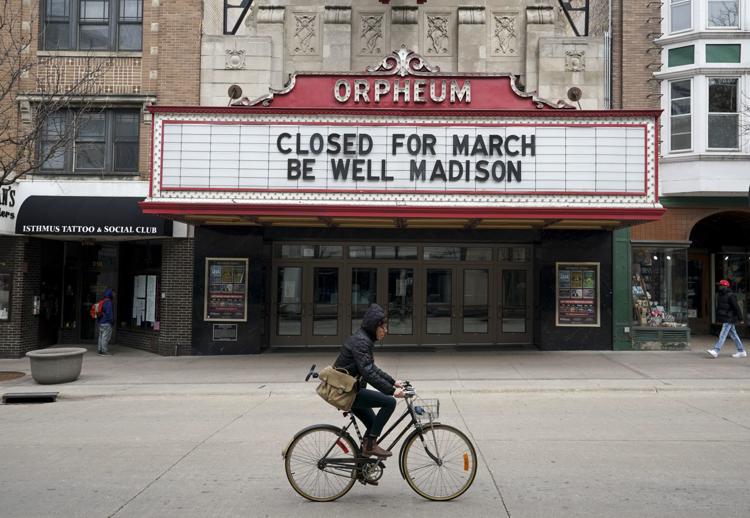 COVID-19-Bars and Restaurants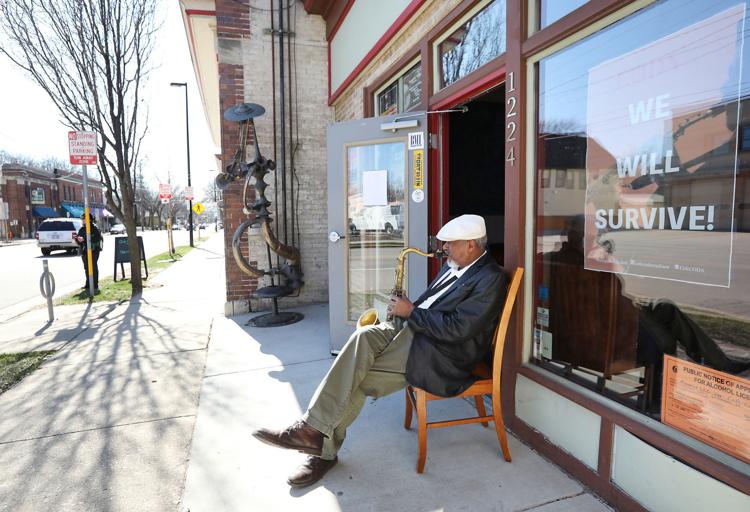 COVID-19 UW Virtual Match Day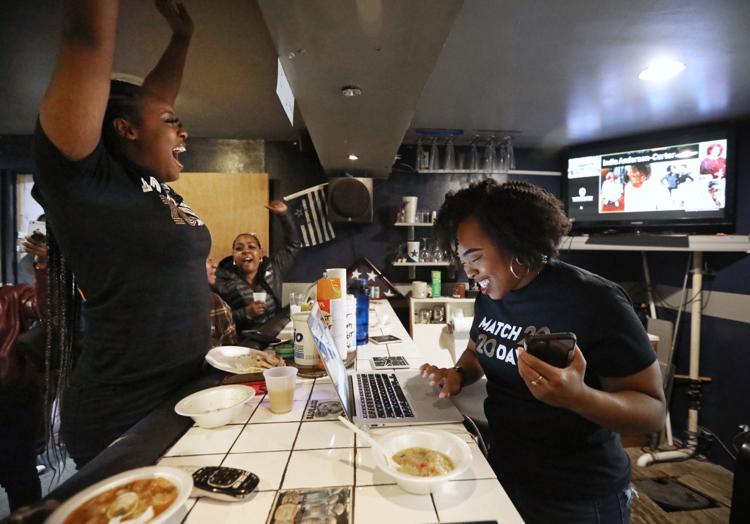 Covid State Street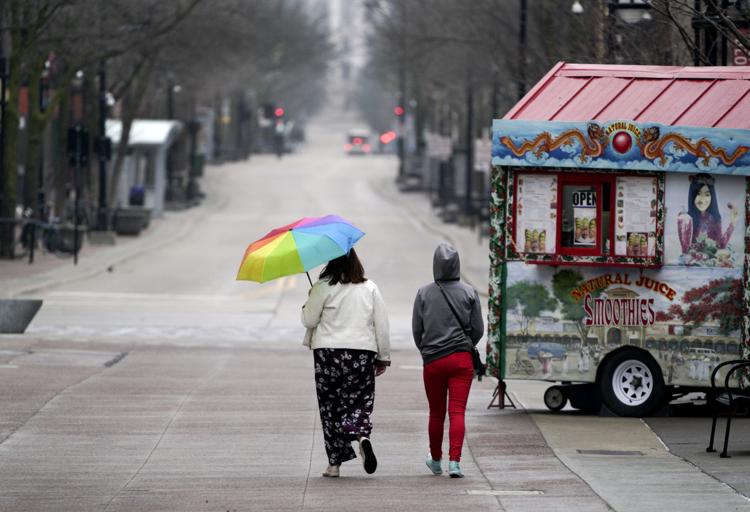 COVID-19 daycare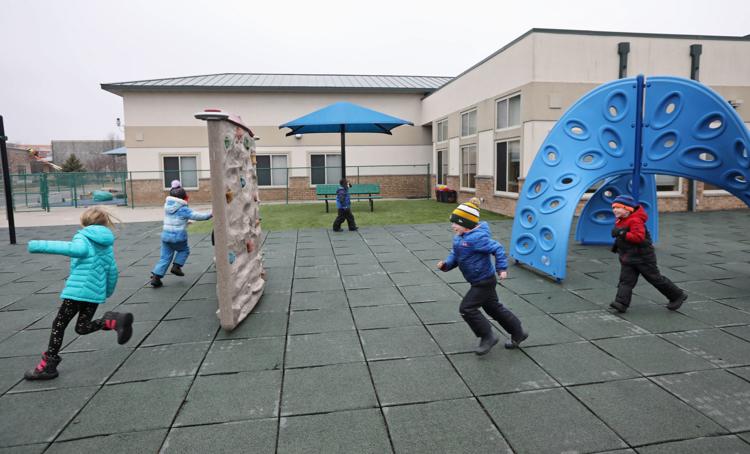 COVID-19 daycare
Barber Sherman Plaza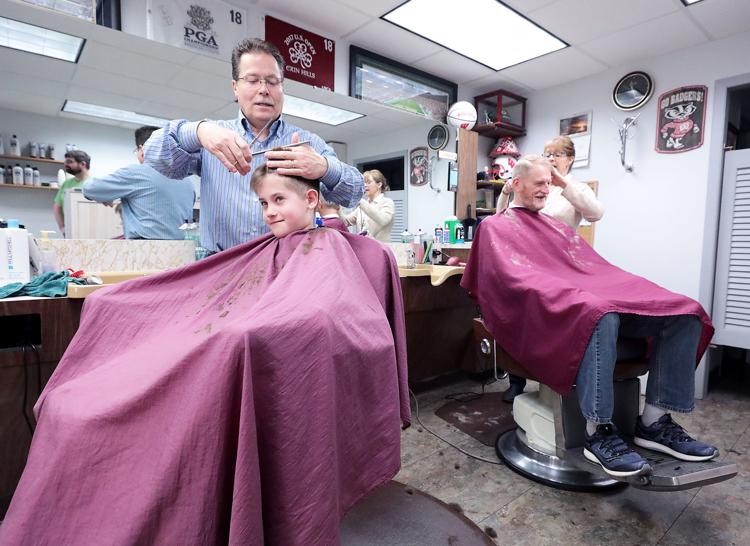 COVID-19 schools
COVID-19 schools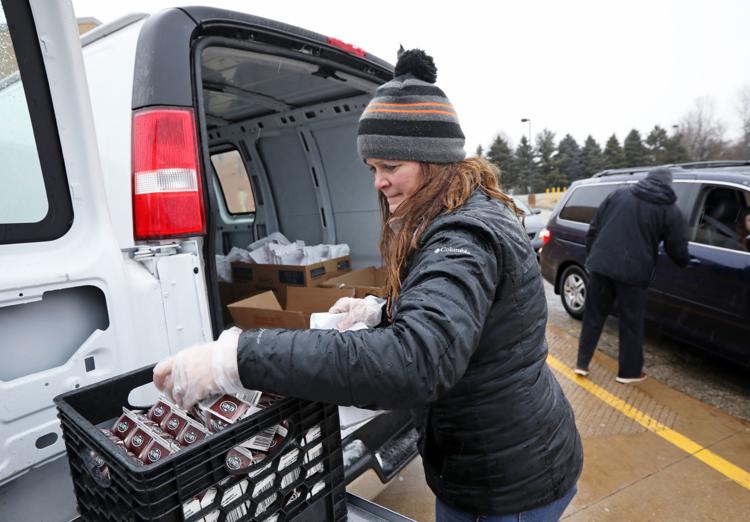 UW Moving to Online Only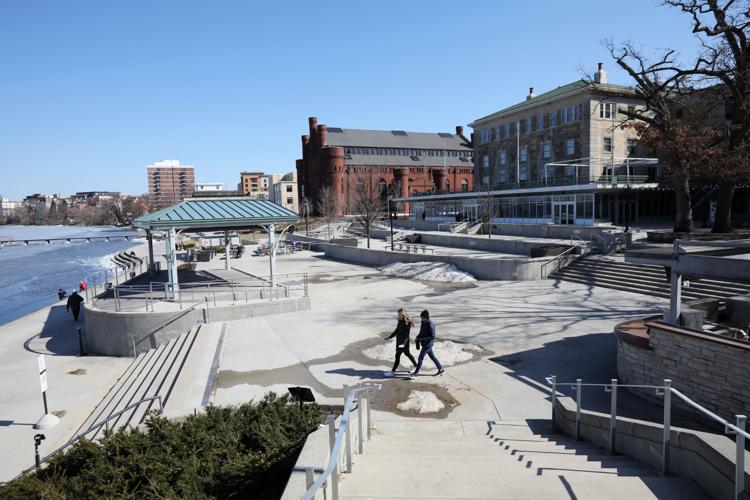 UW Moving to Online Only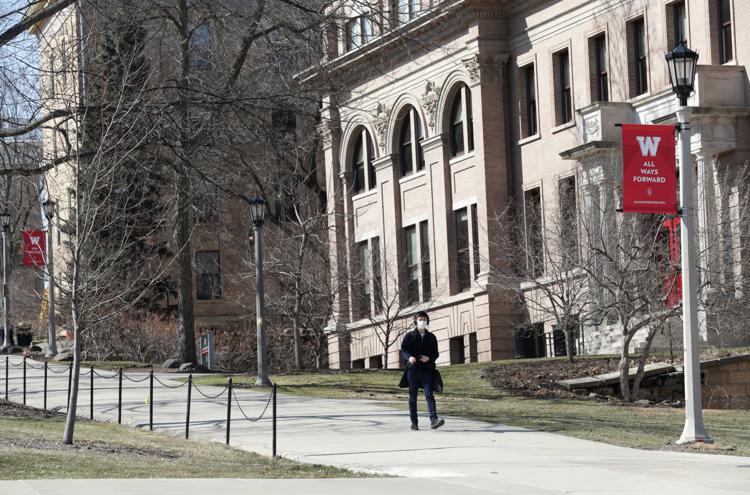 Covid Outdoors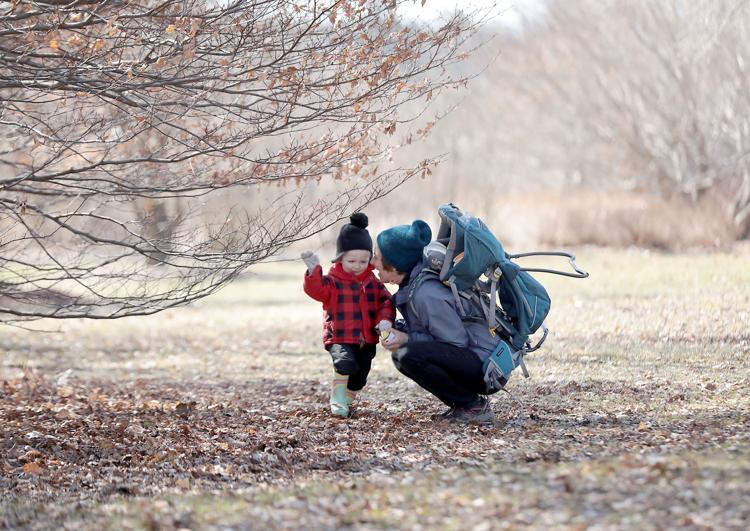 Covid Outdoors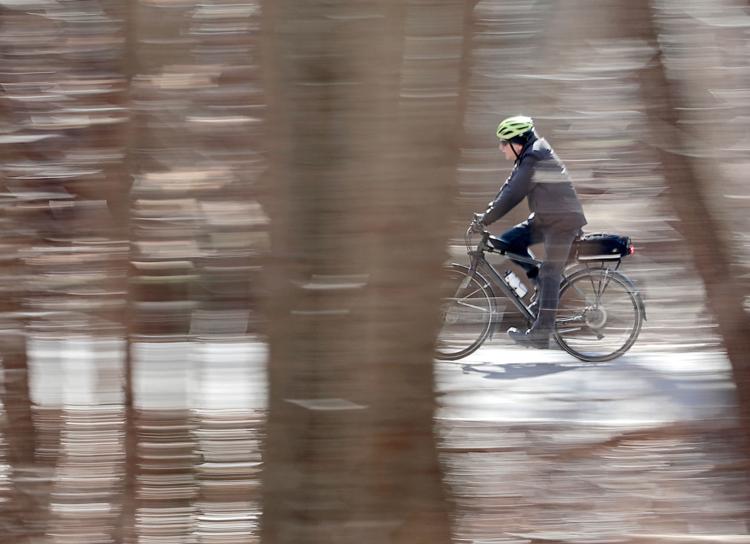 Stocking bags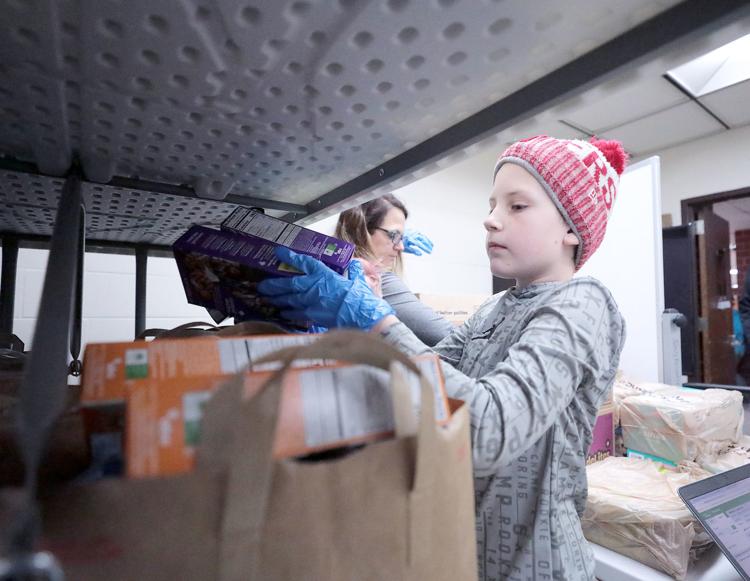 Madison school meals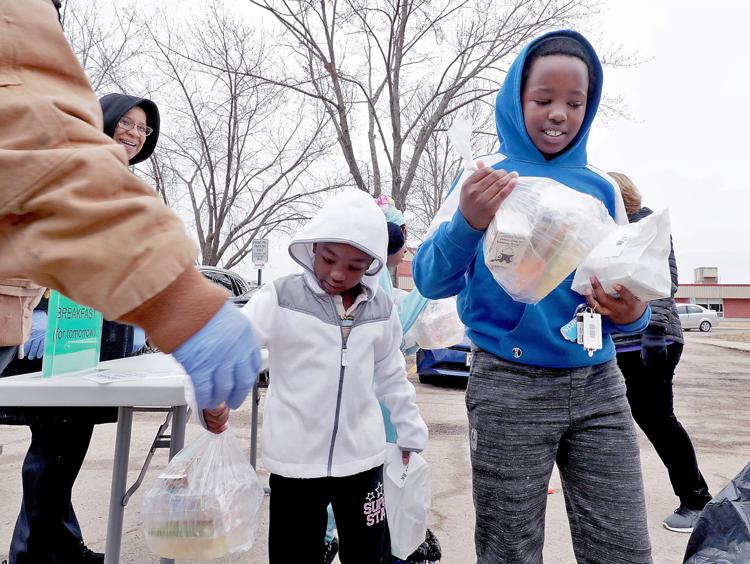 Hawk's Bar & Grill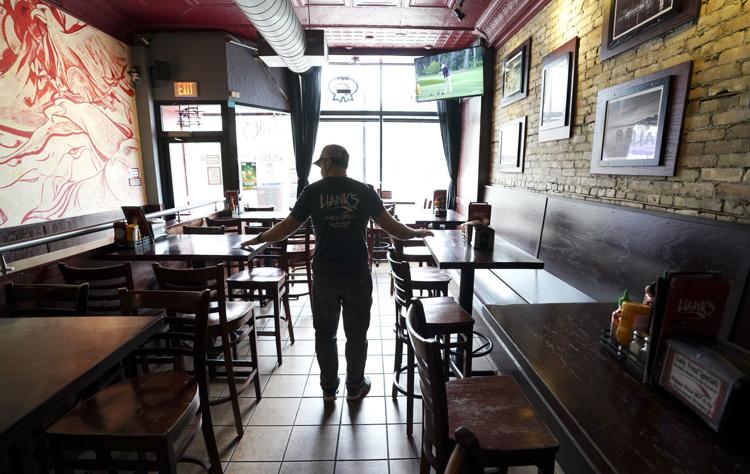 State Street -- Coronavirus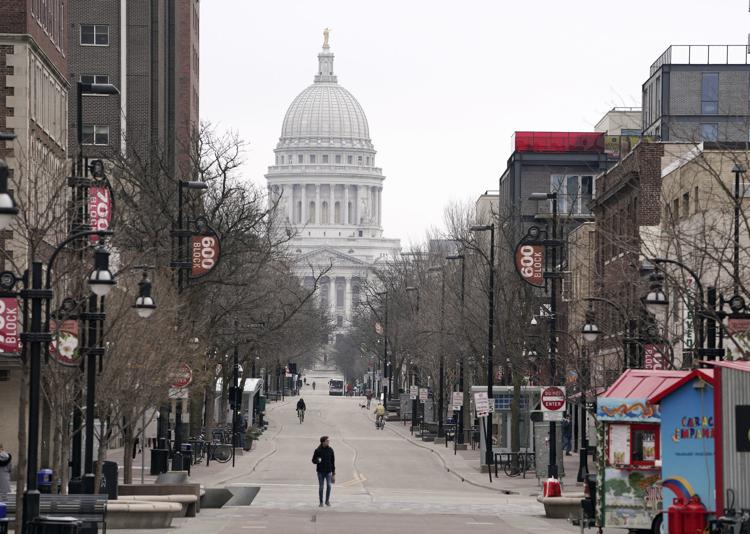 Speaking to changes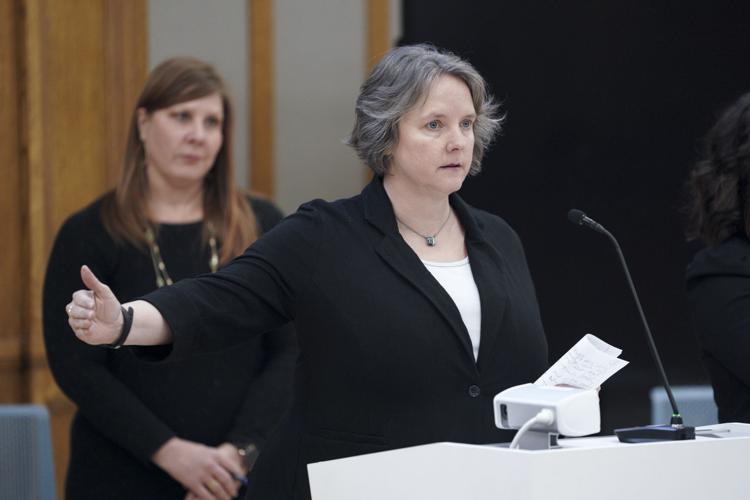 Jenifer Street Market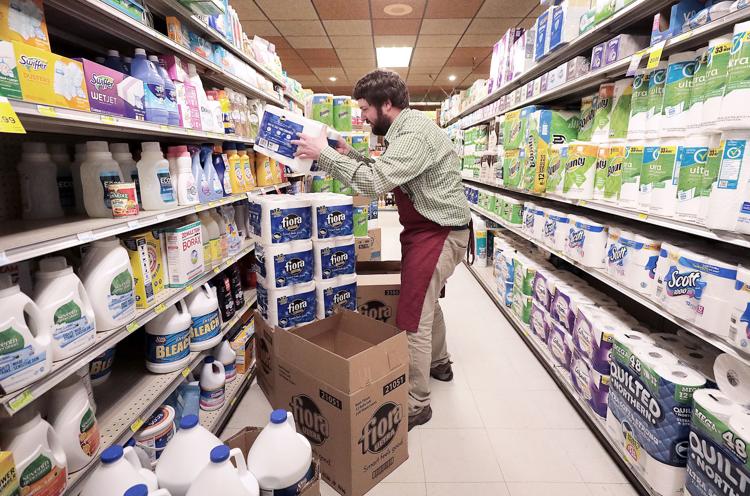 COVID-19 coronavirus UW-Madison campus dorm move-out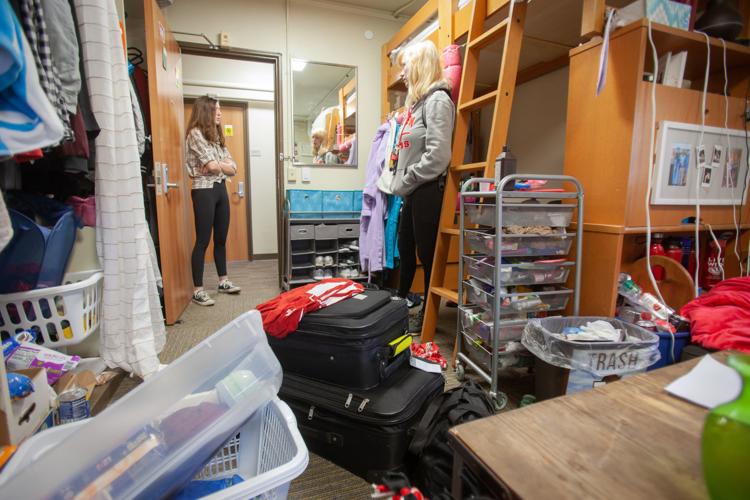 School closure news conference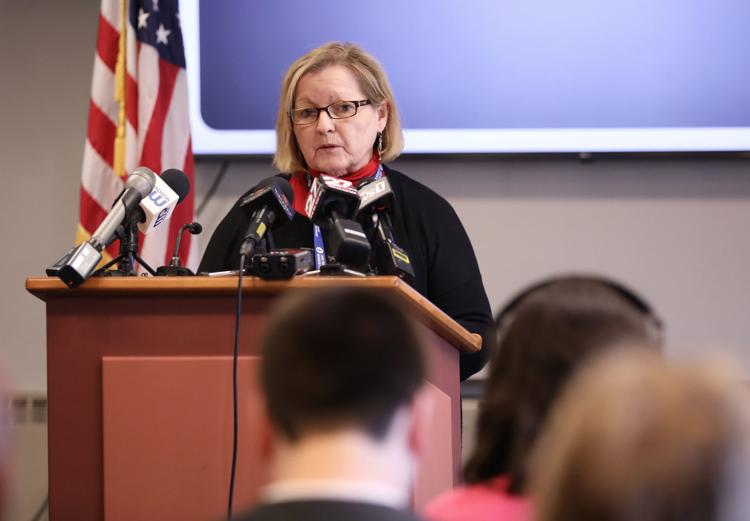 Coronavirus cleaning at UW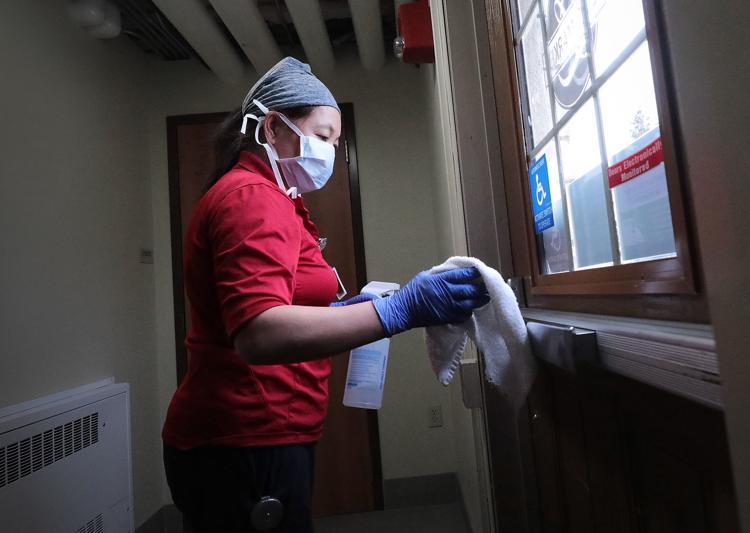 UW Spring Break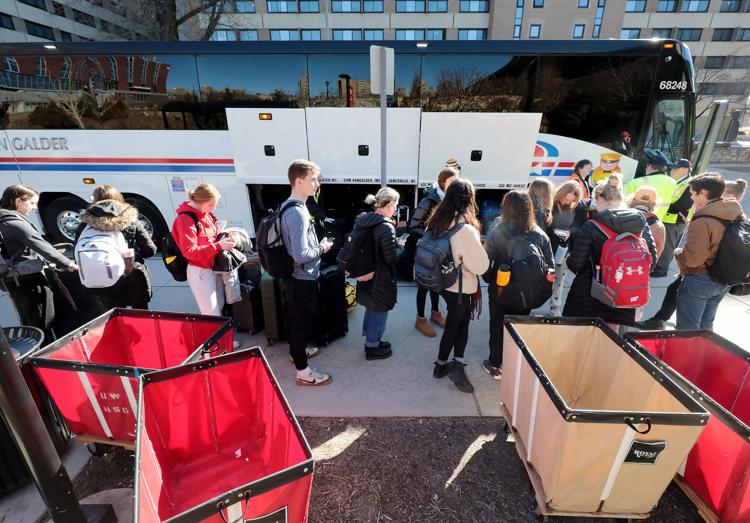 UW COVID-19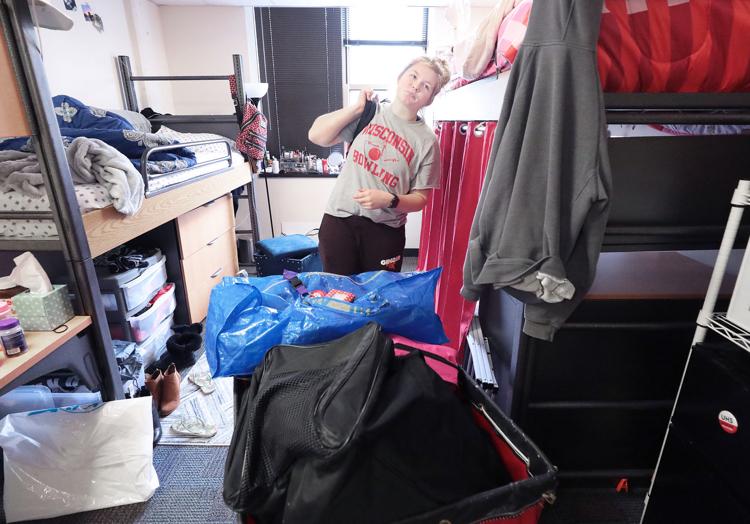 UW COVID-19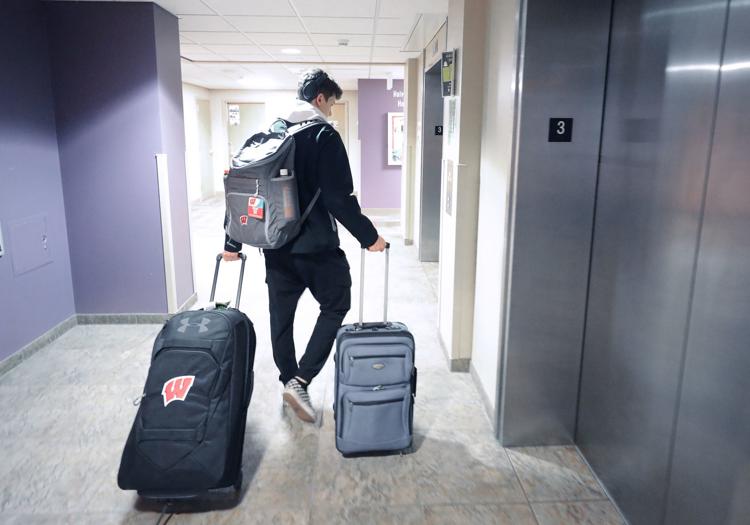 Evers news conference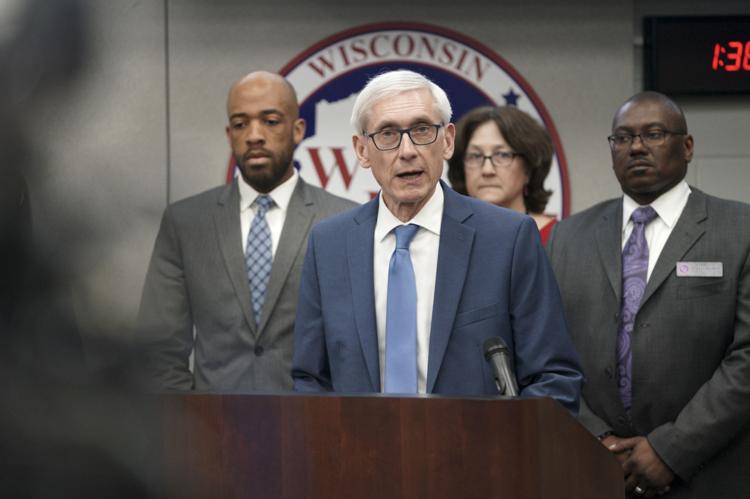 UW Covid-19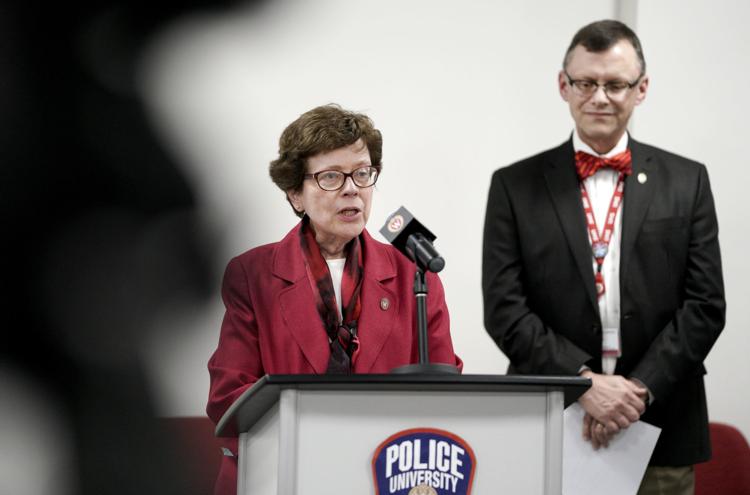 COVID-19 News conference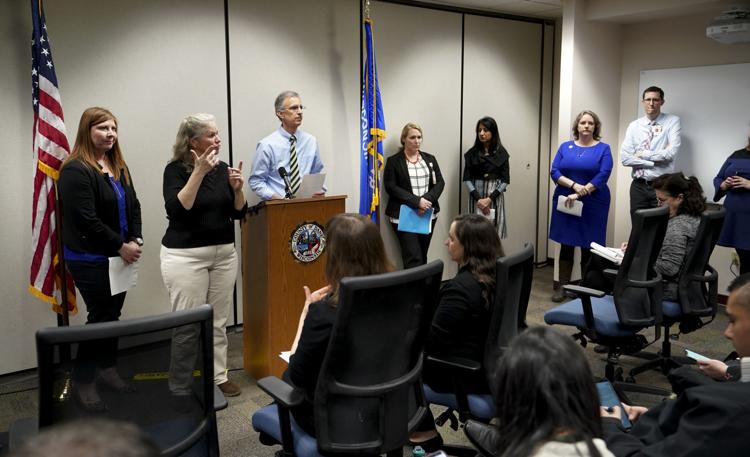 Safdar, Rhodes-Conway and Parisi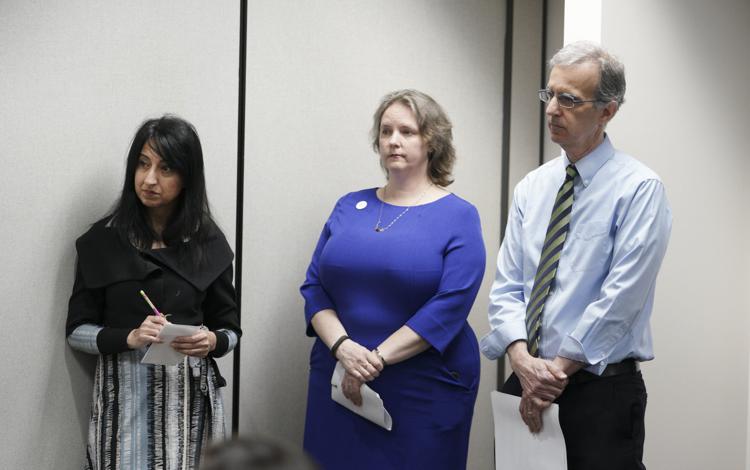 Concerned about COVID-19?
Sign up now to get the most recent coronavirus headlines and other important local and national news sent to your email inbox daily.