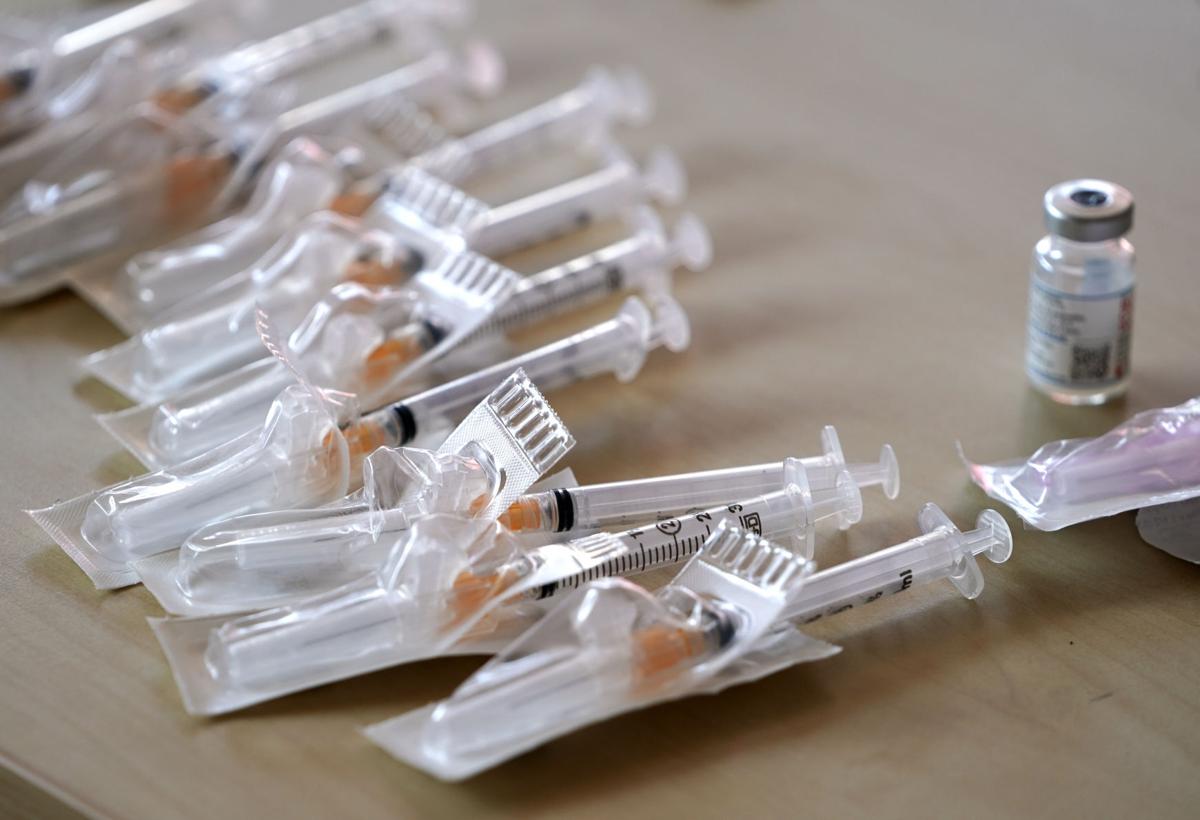 With COVID-19 vaccine supply now exceeding demand in Wisconsin and the goal of an 80% vaccination rate potentially elusive, health officials are focusing on the benefits of any boost in injections and welcoming the likely addition of younger teens to the pool soon.
"Each dose administered gets us closer" to community immunity levels that can allow for more regular activities, Julie Willems Van Dijk, deputy director of the state Department of Health Services, said Tuesday. Whether the state will reach a "herd immunity" goal of roughly 80% by the Fourth of July is "hard to predict now," she said, adding it's more important to focus on continuing to increase the rate.
Of 4.6 million residents age 16 and older currently eligible for the vaccine, about 2.5 million have had at least one dose, leaving 2.1 million people who may need more time to decide to get a shot, Willems Van Dijk said.
Another 300,000 residents are ages 12 to 15, for whom the Food and Drug Administration is expected to authorize Pfizer's vaccine by next week. Like other age groups, most of them will likely get the vaccine at community clinics or their doctor offices, but some schools may offer shots or bus students to community sites, Willems Van Dijk said.
The state announced a vaccinator matching program to help employers and community groups set up vaccine clinics on site and said all state-run clinics are taking walk-ins, as are other venues like the Alliant Energy Center in Madison.
After a "precipitous drop in demand," Willems Van Dijk said, "we have turned the corner where we have now had more supply of vaccine available to us than our vaccinators have ordered."
Instead of using a weekly survey of vaccinators to allocate doses as before, the state is shifting to an on-demand request system, she said.
More doses of vaccine are being wasted because some multi-dose vials aren't being used up before they expire after being opened, with 1,000 to 2,000 doses thrown out per week now, compared with only a few hundred a week earlier in the vaccination campaign, Willems Van Dijk said.
"It's a consequence of where we're at in the process," she said.
Willems Van Dijk called a new federal policy to ship vaccine from states that don't use all their stored doses in any given week to other states "a rational policy moving forward to maximize vaccine."
The state has seen an uptick in COVID-19 deaths, with a daily average of about 12 the past week, after more than a month with a daily average of about six or fewer.
Dr. Ryan Westergaard, a chief medical officer for the state health department, said the increase may be related to the B117 coronavirus variant first identified in England. The variant now accounts for more than 60% of the coronaviruses circulating in Wisconsin and has about a 64% higher risk of death than the initial pandemic coronavirus, he said.
Of 605 "breakthrough" cases of COVID-19 reported last week among more than 1.8 million state residents who are fully vaccinated, or just 0.03%, 40 people were hospitalized and three died, health department spokeswoman Jennifer Miller said. Health officials expect some breakthrough cases because no vaccine is 100% effective, and experts say the low numbers of such cases show the vaccine is highly effective.