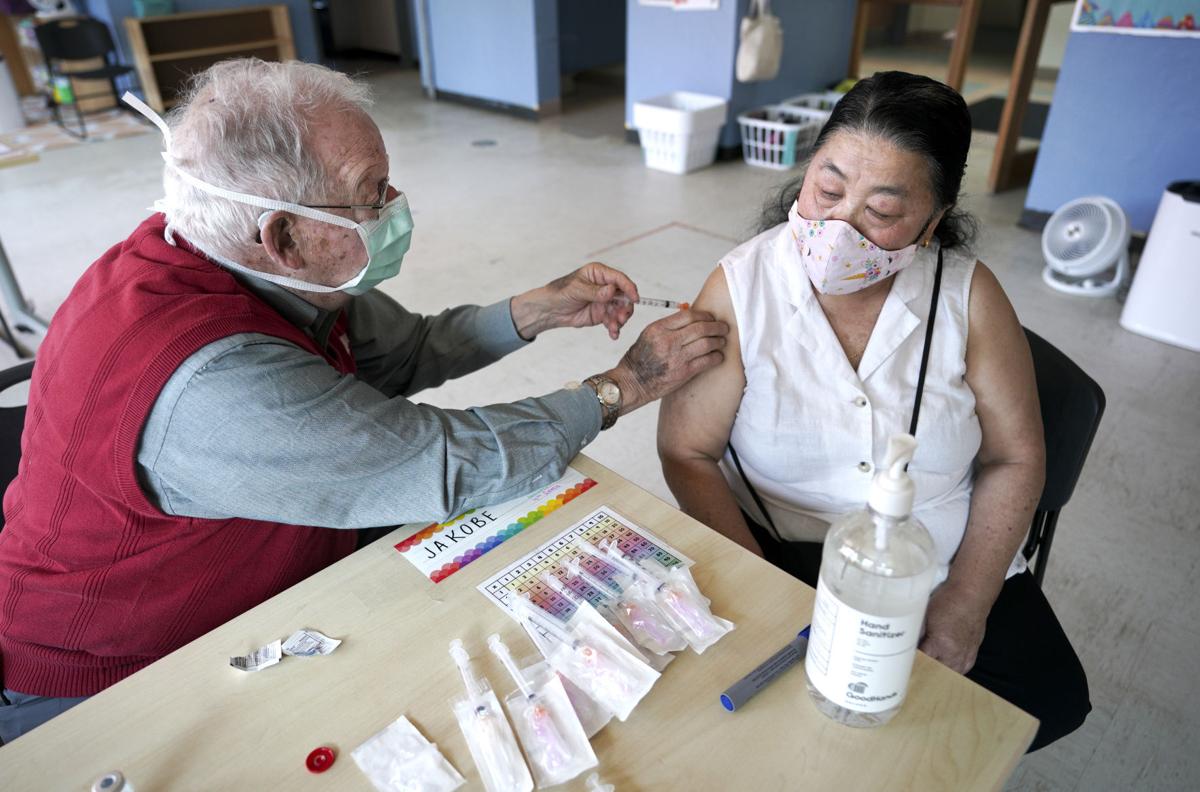 An uptick in COVID-19 cases in Wisconsin this week likely stems from the more contagious delta variant of the coronavirus and reinforces the need for unvaccinated residents to get shots, health officials said Friday.
"They are at risk if the delta variant takes hold, which it likely will," said Julie Willems Van Dijk, deputy secretary of the state Department of Health Services.
The health department started making vaccination data available online by census tract and school district, not just by county as before. That can help local organizers focus on low-penetration areas, such as many rural parts of the state and neighborhoods in cities such as Beloit, Kenosha, Milwaukee and Racine, Willems Van Dijk said.
Some 50.7% of people statewide and 69.2% in Dane County have received at least one dose of the vaccine. About 47.9% statewide and 66% in the county are fully vaccinated, which officials say provides good protection against the delta variant, first identified in India.
State officials said the shots are working well overall, with only 1,811 cases of COVID-19 this year, or 1% of more than 145,000 total cases, among the 2.8 million residents fully vaccinated, as of Thursday. Since March, there have been 24 COVID-19 deaths among people fully vaccinated and 442 among those who were not.
Some cases and deaths are expected even after full vaccination because no vaccine is 100% effective and people with weaker immune systems may not respond as well to it, experts say.
The state reported 125 new cases of COVID-19 Friday and 205 on Thursday, for a daily average of 91, up from a daily average of 69 cases on June 21. The percentage of positive tests was 1.3%, up from 0.8% on June 21.
While the new figures remain well below activity levels in the winter and most of the spring, they may be a sign that the delta variant is having more of an impact here, said Dr. Ryan Westergaard, a chief medical officer with the health department. "The delta strain is becoming the dominant strain," he said.
In Dane County, of 50 cases sequenced for strains in June, 26% were the delta variant, most coming in the second half of the month, Public Health Madison and Dane County said.
Though vaccination rates have dropped around the state, 5,000 to 10,000 people are still getting shots each day, Willems Van Dijk said.
She said the state health department will help school districts implement new guidance Friday from the Centers for Disease Control and Prevention saying vaccinated teachers and students don't need to wear masks inside school buildings.
"We are ready to have children go back to school," Willems Van Dijk said. "We can do that safely."
The CDC guidance mostly applies to middle schools and high schools, as children younger than 12 are not yet eligible to be immunized.
If a COVID-19 outbreak occurs in a school, Willems Van Dijk said students and staff will be asked to wear masks again. "Masks are something that I think will come and go with us as we move forward," she said.