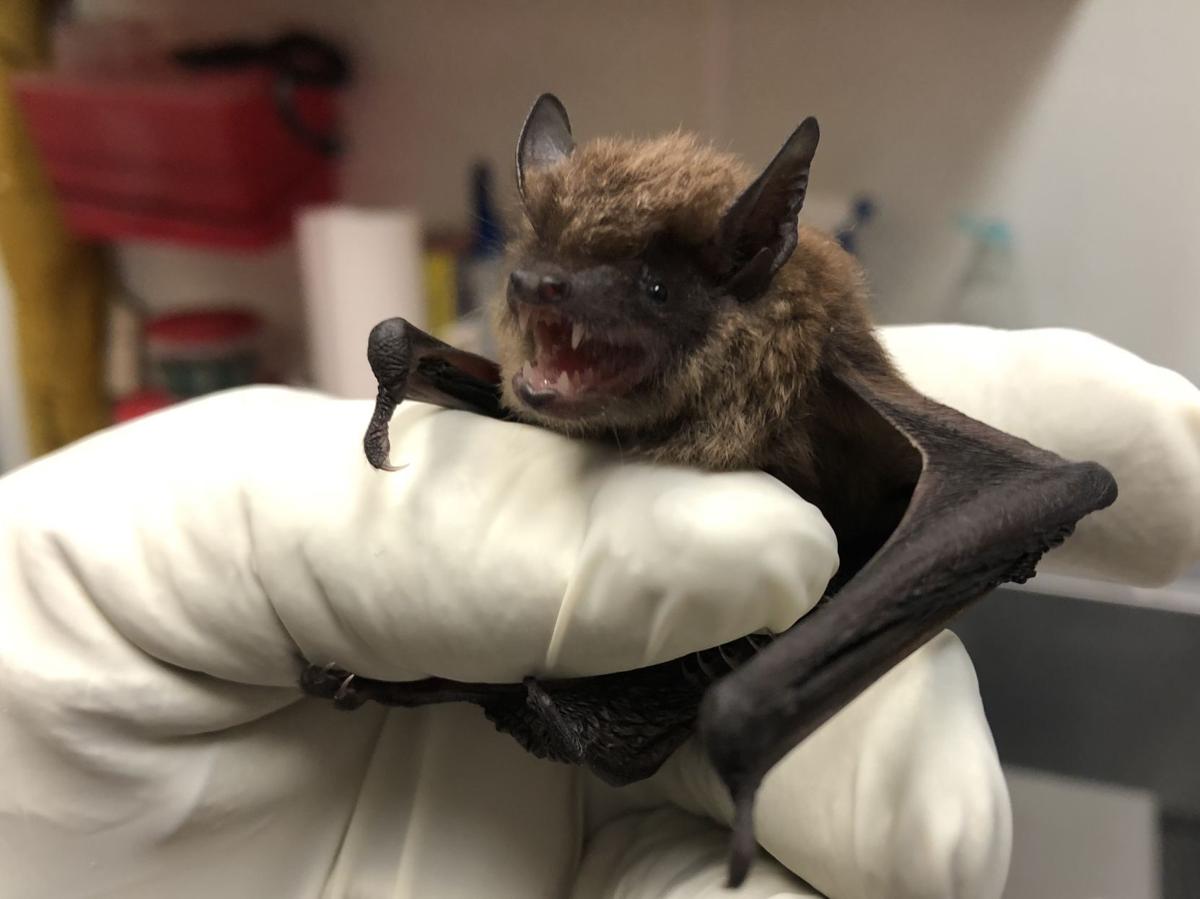 Big brown bats, a bat species common in North America, are resistant to infection with the coronavirus that causes COVID-19, according to research at the Madison-based National Wildlife Health Center.
The findings ease concerns that wild bats in the U.S. and Canada can be infected by humans or spread the virus known as SARS-CoV-2 to other animals, the researchers said. But more than 40 other bat species found on the continent were not tested.
"We can confidently state that big brown bats are resistant to infection with the novel (coronavirus)," said Jeff Hall, a virologist who worked on the research. "That is good news for big brown bats. The susceptibility of other species of bats, some of whose populations are threatened, is unknown and needs to be investigated."
Other research has found that the new coronavirus, discovered in China in December 2019, originated from horseshoe bats. Natural infections, including human-animal transmission, have been discovered in captive Bengal tigers, lions, domestic cats, domestic dogs, Malayan pangolins and farmed mink.
To study susceptibility to the virus in wild bats, the Madison researchers studied big brown bats removed from homes in Waushara County. In a biosafely level 3 lab at the wildlife center on the West Side, they exposed one bat from each of seven pairs to the coronavirus, using a pipette to give them the virus orally and nasally.
"We found no evidence of SARS-CoV-2 infection in any examined bat, including no viral excretion, no transmission, no detectable virus in tissues, and no signs of disease or pathology," the researchers wrote. "While we had no available positive-control bat samples, our consistent findings showed that big brown bats, by all measured parameters, were resistant to infection by SARS-CoV-2."
Two of the four classes of coronaviruses — alphacoronaviruses and betacoronaviruses — can infect mammals. Bats worldwide are known to be infected by both types, but only alphacoronaviruses have been found in North American bats.
SARS-CoV-2, like the coronaviruses that caused the human outbreaks of SARS and MERS in recent years, is a betacoronavirus.
Researchers at the wildlife center, part of the U.S. Geological Survey, plan to do similar studies of other wild bat species, Hall said. They are also conducting surveillance in wild bats for evidence of infection from the new coronavirus, he said.
The center is taking part in studies of wild mammals near mink farms with COVID-19 outbreaks to see if wild mammals contributed to or were impacted by outbreaks in mink.