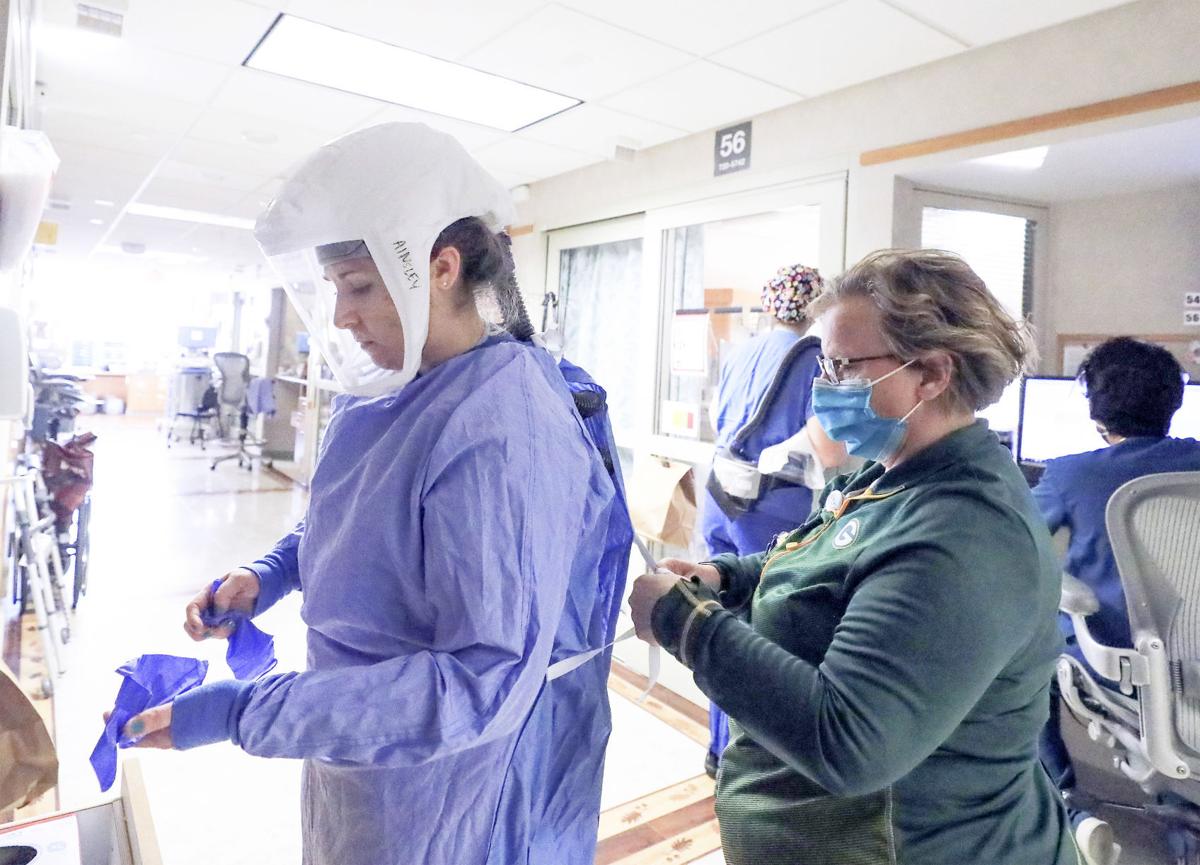 The 21 deaths, which occurred within the past month, matched the total reported on Feb. 23, bringing the current daily average of fatalities to eight, up from one as recently as Aug. 4.
Of the 804 patients hospitalized with COVID-19, 244 were in intensive care, according to the Wisconsin Hospital Association. That's well below a peak of 2,277 patients in the hospital with COVID-19, and 456 in intensive care, in mid-November.
But the state's surge in COVID-19 cases, which health officials say is fueled by the delta variant of the coronavirus, is showing no signs of letting up. The daily average is now 1,369 cases, more than 18 times greater than it was on the Fourth of July.
Statewide, 54% of residents have received at least one dose of vaccine and 50.8% are fully vaccinated, far below the herd immunity level of about 80% required to prevent outbreaks, health officials say. On Monday, Gov. Tony Evers said Wisconsin was offering $100 gift cards to people who get first doses before Labor Day.
"We're gearing ourselves up for it to be, hopefully not exactly as bad as it was last year, but potentially close to it," said Dr. Nasia Safdar, medical director of infection control at UW Hospital, which had 40 COVID-19 patients Tuesday.
Dane County had a total of 82 COVID-19 patients hospitalized, according to Public Health Madison and Dane County, down from a peak of more than 179 in mid-November but more than double the number from just two weeks ago.
Safdar said hospitals are looking at expanding capacity for COVID-19 patients by adding negative air flow to rooms and shifting staff. Hospital officials are looking at postponing elective procedures, as was done in the early days of the pandemic in early 2020 and again late last year, but there are no immediate plans to do so.
"We're prepared for it in the event it may become necessary like last year, but we're not there yet," she said.
For now, given that the pandemic appears to an ongoing challenge, hospitals are trying to handle COVID-19 and regular care.
"It doesn't seem like it's going to go away completely anytime soon, so we have to find a way to co-manage it, to give patients the care they need when they don't have COVID but they have other things," Safdar said.