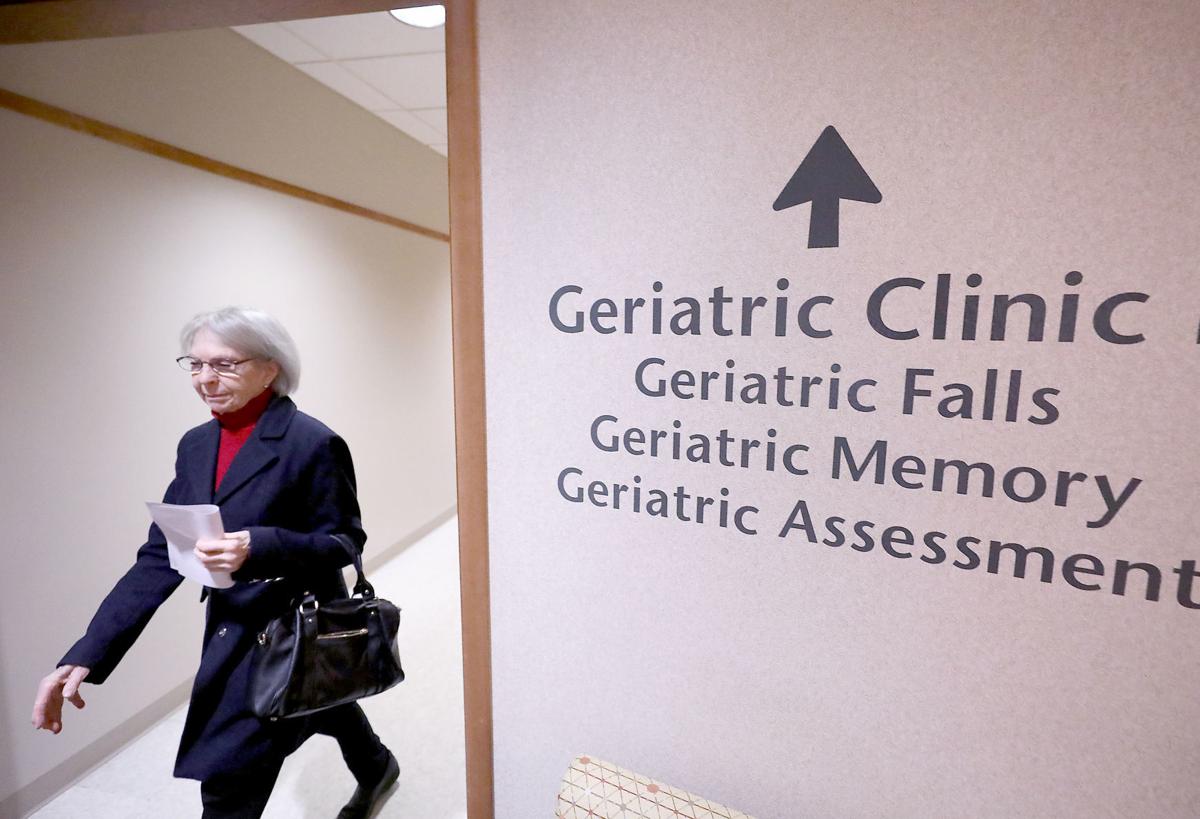 Inez Hartel fell when she missed a chair while trying to sit down. On the way to exercise class, she stumbled on a curb and took a spill.
She tripped on a vacuum cord and broke her pelvis. While standing on a stool to shut curtains at night, she lost her balance and landed on a tile floor, cracking the base of her skull.
Despite the frequent tumbles — Hartel fell 16 times in a recent 12-month period — she figures she hasn't seen the worst of it.
"I'm subject to having a big one," said the 83-year-old retired nurse who lives independently with her husband near Fort Atkinson.
Concern about a potentially deadly fall brought Hartel to UW Health's Mobility and Falls Clinic, which looks at falls not as accidents but as a medical condition that can be treated.
Dr. Gerald Pankratz, a geriatrician, runs the clinic, which includes a physical therapist and a social worker. The clinic, open a few days a month, follows about 40 patients at any given time.
Initial visits last three hours. Providers ask about patients' home environments, assess their gait, order lab tests if needed and discuss medication, vision and other risk factors.
Sometimes specific medical conditions are identified — such as anemia, kidney problems or Parkinson's disease — that can be treated by other providers to reduce the risk of falls.
Typically, patients have weakness and imbalance related to age and inactivity. Often, they have osteoporosis, or fragile bones. "That's the highest-risk customer," Pankratz said.
He makes recommendations, from changing medication and using canes or walkers to avoiding alcohol and buying special shoes.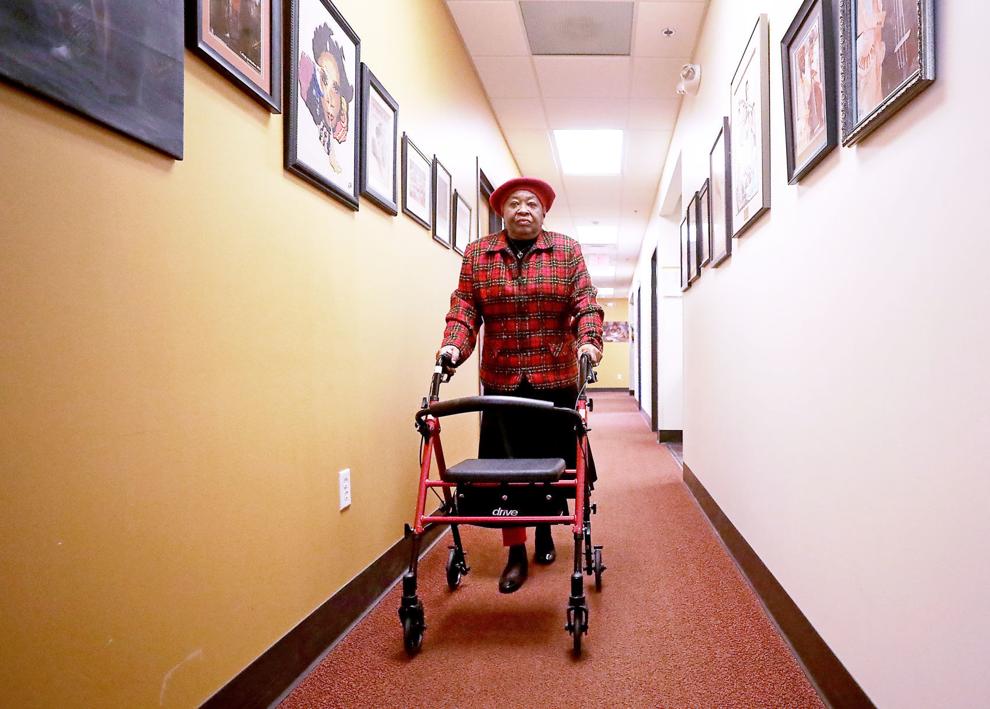 Charlie Daniel hasn't gone to the falls clinic, but she had surgeries at UW Health last year on her back and leg because of lingering pain from a fall five years ago. She slipped on an icy parking lot.
"I consider myself to be this independent woman who's out doing her thing, and all at once I was dependent," said Daniel, 75, of Middleton. "My husband had to do everything for me."
She uses a walker as she continues to recover from her surgeries.
After Hartel's initial visit with Pankratz in September, she tapered off of a seizure medication she started taking years ago. She hasn't fallen since, and credits dropping the medication, physical therapy and a Stepping On class.
"I haven't been running into walls like I had been," she said. "I do not have the same fear of falling, but remain alert to the possibility."