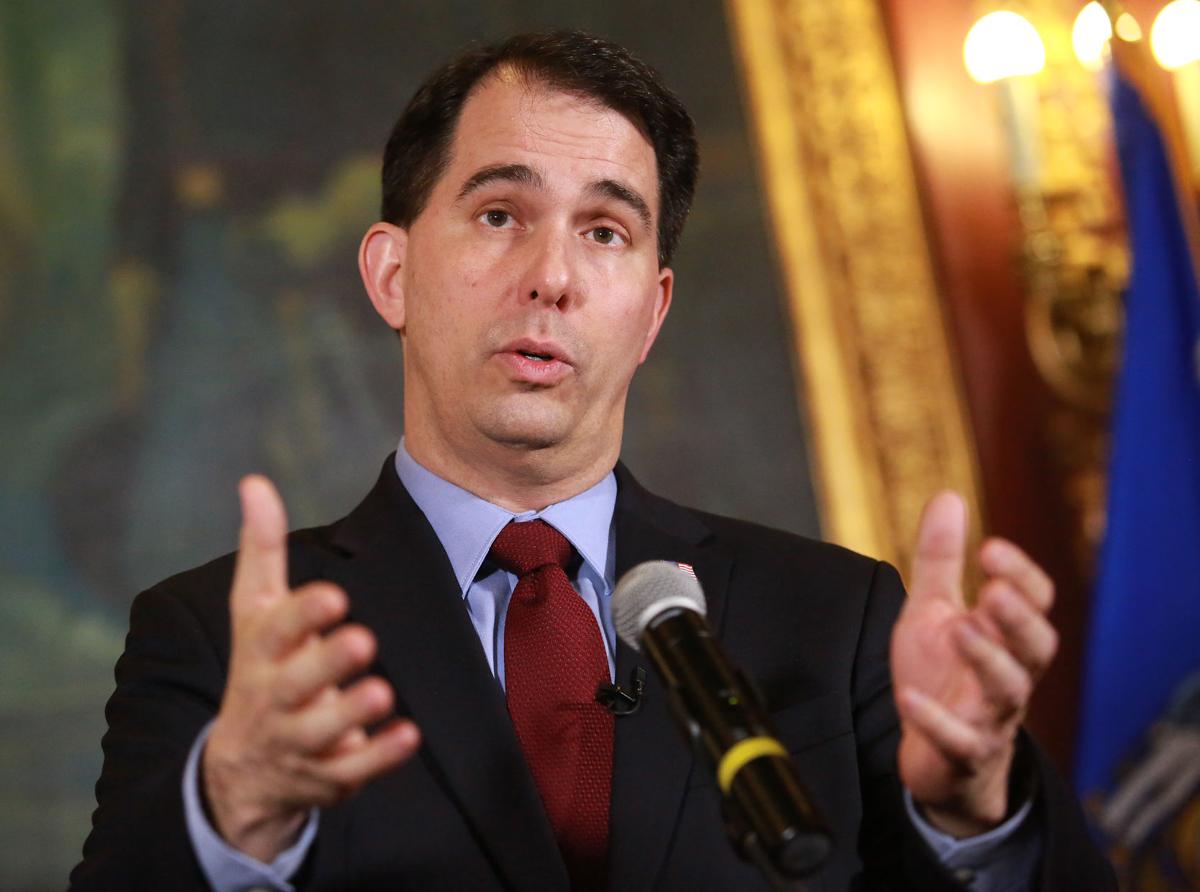 Low-income families, seniors and people with disabilities on Wisconsin's $9 billion Medicaid program could see more premiums, co-payments, eligibility requirements and efforts to reduce costs if President Donald Trump and Congress follow through on a pledge to give states more flexibility to manage the state-federal health program for the poor.
Changes to Medicaid could be included in Gov. Scott Walker's 2017-19 budget proposal to be released Feb. 8, though the state Legislature might not take up reform until late this year or early next year.
Medicaid services cover nearly 1.2 million people in Wisconsin, or roughly 1 in 5 residents, and account for 17 percent of the state budget — the second-largest expense after K-12 education. The federal government pays about 59 percent of the Medicaid budget and the state 41 percent.
With Republicans in control in Madison and Washington, the state is expected to have greater freedom to make Medicaid coverage more like private insurance. That could include more costs for participants and changes in eligibility criteria, such as requiring recipients to work.
The flexibility to implement such changes could come through federal block grants to states, which Trump and Congressional leaders support and Walker has requested, or from a greater willingness by the Trump administration to approve exemptions to federal Medicaid rules.
"A Medicaid block grant will allow us to cover those who are truly in need while helping those who are able to transition from government dependence to true independence through hard work," Walker wrote this month to House Majority Leader Kevin McCarthy.
"Public assistance should be a trampoline, not a hammock," Walker said this month in a radio address.
Michael Heifetz, Wisconsin's Medicaid director, said the state will soon ask the federal government for permission to charge childless adults premiums of $1 to $5 a month, limit their coverage to four years, require health risk assessments and subject enrollees to drug testing. People who don't engage in risky behaviors such as smoking would see lower premiums, and those who test positive for drug use would be referred for treatment.
"For ideological reasons, they will push for higher cost-sharing" from recipients, perhaps including premiums and higher co-payments, said Jon Peacock, research director for the Wisconsin Council on Children and Families. That could be difficult for people with the lowest incomes, who often don't have checking accounts or credit cards, Peacock said. "I think it's going to have some very negative, unintended consequences."
Donna Friedsam, health policy programs director at UW-Madison's Population Health Institute, said Medicaid's relatively rosy budget situation this year could make reform even more likely.
"When you have less budgetary pressure, that gives you a little more breathing room, perhaps, to try new things and not worry about being left holding a big financial burden at having failed at what you tried," Friedsam said.
Advocates for the disabled and the elderly, groups that make up about 25 percent of Medicaid recipients but account for 64 percent of the cost, don't expect the Walker administration to propose changes to Family Care and other long-term care programs that were in the last state budget.
The changes, which would have replaced managed care organizations with insurance companies, were dropped last year after significant opposition.
But the advocates fear block grants, which would give states a lump sum of federal money instead of tying federal amounts to how much states spend, could lead to cuts.
"Any form of a reduced funding structure from the federal government means likely one of three things: cuts to programs, cuts to benefits or elimination of certain populations of people in Medicaid," said Lisa Pugh, state director of The Arc Wisconsin, which advocates for people with disabilities.
House Speaker Paul Ryan, of Janesville, has proposed stripping Medicaid funding from Planned Parenthood, which uses the money to provide nonabortion services, such as contraception and cancer screenings, to low-income people.
Planned Parenthood of Wisconsin receives about $11 million in Medicaid funding a year. Losing the money could make it difficult for 50,000 people in Wisconsin to get the services, said Tanya Atkinson, incoming president and CEO of the organization.
It's possible Walker and state lawmakers will hold off on revamping Medicaid until Congress and Trump adopt changes to the program, which might not happen until fall.
State Assembly Speaker Robin Vos, R-Rochester, said at a WisPolitics.com event this month that the Legislature could revisit the two-year budget, which is typically approved by July 1, months later to address Medicaid.
"By the time we come back for the fall floor period, or perhaps even the spring (of 2018), I hope that we have the ability to reshape how we deal with Medicaid," Vos said.
A history of tinkering
Medicaid was expanded by former governors Tommy Thompson and Jim Doyle and has been scaled back — yet partly broadened — by Walker.
Under Thompson, Wisconsin created BadgerCare, the state's main Medicaid program, in 1999 by expanding coverage to children and parents who make up to 200 percent of the federal poverty level, or $40,320 this year for a family of three.
Doyle, in 2008, extended eligibility for children and pregnant women to 300 percent of the poverty level, calling the new program BadgerCare Plus. The next year, about 65,000 childless adults with incomes up to twice the poverty level were allowed to sign up before an enrollment cap kicked in.
Walker, in 2012, required parents with incomes above 133 percent of the poverty level to pay premiums, which resulted in decreased enrollment.
In 2013, Walker and the Republican-controlled state Legislature decided not to participate in an expansion of Medicaid allowed under the Affordable Care Act, also known as "Obamacare." The expansion would have provided full federal funding from 2014 through last year, and at least 90 percent federal funding in subsequent years, for enrolling people who make up to 133 percent of the poverty level.
Wisconsin opted instead to cover all adults under the poverty level, allowing some 130,000 childless adults to sign up but shifting roughly 63,000 parents off Medicaid, according to the state Department of Health Services.
Walker said the people losing Medicaid could use the health law's government subsidies, available to people at 100 percent to 400 percent of the poverty level, to buy private insurance on the law's exchange.
Of the 63,000 people who lost Medicaid, roughly 36,000 got private insurance on or off the exchange, or were able to re-enroll in Medicaid, the state health department said in September 2014. Some of the others likely became uninsured.
Among the 19 states that didn't pursue the health law's Medicaid expansion, Wisconsin is the only one to have no gap in coverage for low-income residents, according to the Kaiser Family Foundation. Medicaid programs in the other states, including Florida, Georgia and Texas, don't cover adults up to the poverty level.
Largely because of the exchange and its subsidies, which 85 percent of state enrollees use, the number of uninsured residents in Wisconsin dropped from 518,000 in 2013 to 323,000 in 2015 — or 5.7 percent of the population, sixth lowest among states.
Premiums might expand
Clues to how Wisconsin and other states might remake Medicaid can be found in Indiana, where Vice President Mike Pence and consultant Seema Verma, whom Trump appointed to oversee Medicaid and Medicare, transformed the state's Medicaid program.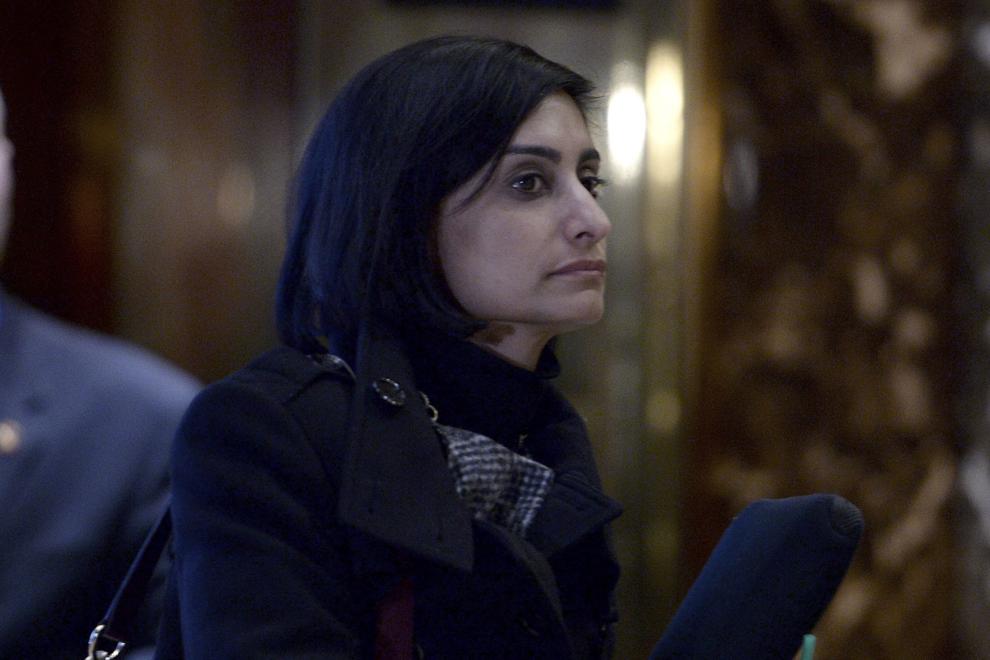 They required many enrollees to pay monthly premiums to get full coverage, shut off coverage for six months to some who fail to pay and charged fees for inappropriate visits to the emergency room, among other changes.
In Wisconsin, premiums are currently required for three groups of Medicaid recipients: children whose families make at least double the poverty level, adults allowed to stay on Medicaid temporarily if their incomes go above the poverty level and people with disabilities who work and otherwise wouldn't qualify for Medicaid.
Adding premiums for other groups or changing eligibility could make it difficult for thousands of people to maintain coverage, in part because Medicaid is already complicated to apply for and stay on, said Bobby Peterson, executive director of ABC for Health, a nonprofit public interest law firm in Madison.
"There are administrative hoops and hurdles that people just can't get through," Peterson said. "If you don't know the rules well enough, you're going to get harmed by the system."
The state could also drop benefits considered optional under Medicaid, such as adult dental care, chiropractic services or eyeglasses.
Previous proposals to eliminate optional benefits haven't gone far, however, because they could boost spending in other areas, Peacock said.
Lynn Breedlove, co-chairman of the Wisconsin Long-Term Care Coalition, said state officials have assured his group they won't reintroduce the controversial proposal to alter Family Care and a related program called IRIS.
But Heifetz, the Medicaid director, said at a Population Health Institute forum this month that care for the highest-cost recipients, most of whom are disabled or elderly, must be better coordinated to reduce costs.
"That is a dilemma that ultimately this state is going to have to address," Heifetz said.
Breedlove said a block grant could encourage unwelcome changes, such as resuming waiting lists for long-term care or reducing services that keep people out of nursing homes.
"We would start adding nursing homes beds and building new nursing homes," he said. "Nursing homes cost a lot more than community care."