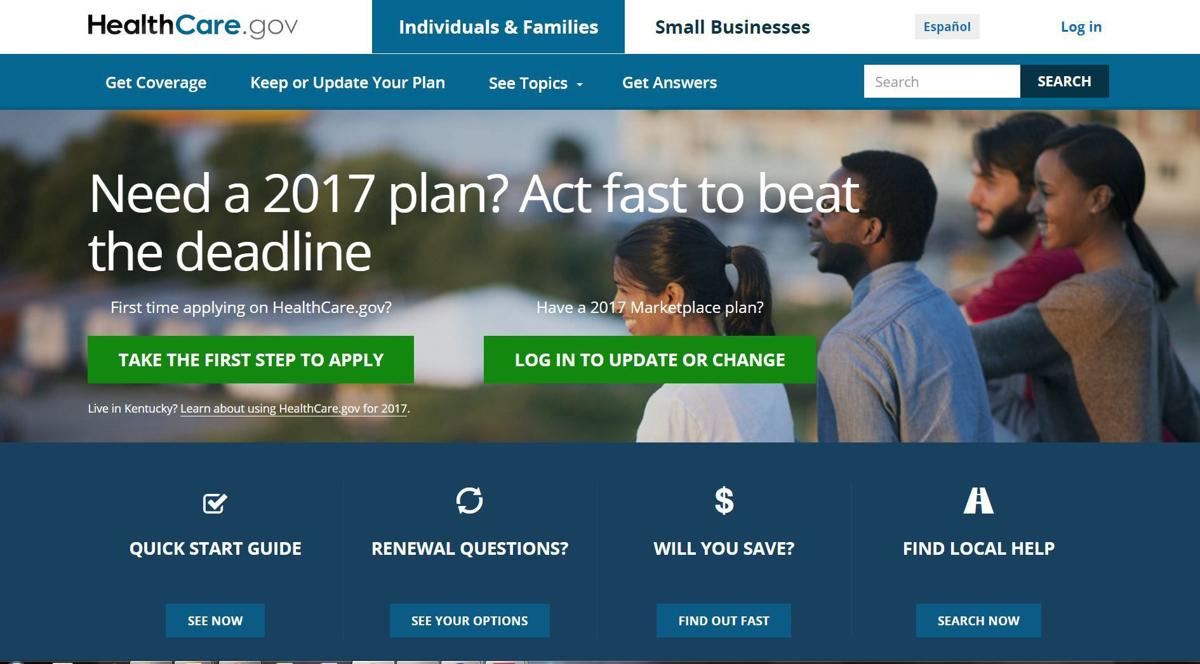 Plans by President-elect Donald Trump and Congress to overturn the Affordable Care Act and alter Medicaid could have a significant impact in Wisconsin, where much of a recent 38 percent drop in the uninsured rate came from the health law's exchange, health care experts said Wednesday.
"We don't want to lose ground on the insurance coverage," Donna Friedsam, health policy programs director at UW-Madison's Population Health Institute, said during a panel discussion at the Capitol.
Trump and congressional leaders have talked of getting rid of the exchange, a private marketplace where most of those who have signed up get government subsidies to help pay for coverage. About 224,000 people in Wisconsin get insurance on the exchange.
Trump and other Republicans want to emphasize high-deductible plans with health savings accounts, encourage the sale of health insurance across state lines and require patients to maintain continuous coverage to avoid being charged more for pre-existing conditions.
"These are all new and potentially challenging things for consumers," Friedsam said. "It could lead to a lot of confusion."
But Michael Heifetz, Wisconsin's Medicaid director, said similar consumer concerns were raised after the Affordable Care Act, or ACA, was passed in 2010.
"There are a number of flaws in the ACA that we have the opportunity to correct," Heifetz said. "We really haven't moved the needle on quality as much as we should have. We haven't significantly achieved payment reform."
One of the biggest changes that might be coming from Congress could be converting funding for Medicaid, the state-federal health program mostly for the poor, into block grants. Instead of tying federal amounts to how much states spend, states would get a lump sum. They would also be free of many federal rules on how to run the program.
The block grants could be awarded on a per-capita basis, which would help when more people enroll in Medicaid, such as during a recession.
Heifetz said a new Medicaid funding structure could involve a hybrid of traditional block grants and per-capita grants. "They don't have to approach every population the same way," he said.
You have free articles remaining.
Gov. Scott Walker, in a letter Monday to House Majority Leader Kevin McCarthy, requested "maximum flexibility through full block grants to each state ... Sending funding for Medicaid back to the states will ensure that the program is more effective, more efficient, and more accountable to the people."
Walker also asked for an immediate repeal and replacement of the Affordable Care Act, but he sought "a proper amount of time to transition people from the current program to a market-driven system."
Medicaid reform could give states more freedom to require enrollees to pay premiums and cost-sharing, making coverage more like private insurance. Wisconsin will soon seek federal approval for such changes approved in the last state budget for roughly 143,000 childless adults in Medicaid, Heifetz said.
The state wants to charge childless adults $1 to $5 a month for coverage, have higher premiums for those who engage in risky behaviors such as smoking, limit coverage to four years, require health risk assessments and subject enrollees to drug testing. Those who test positive for drug use would be referred for treatment.
"It is designed for moving folks from dependence to independence," Heifetz said.
Justin Sydnor, an associate professor at UW-Madison's School of Business, said a greater reliance on high-deductible health plans could have trade-offs.
The plans, generally accompanied by health savings accounts, can present a lower financial risk to patients than traditional health plans, Sydnor said. But since patients must pay more out of pocket for their health care, some avoid services they should be getting, he said.
"When people have to fund their own health care costs, they may potentially pull back on managing chronic diseases, which can have a personal effect but may also lead to bigger societal costs," Sydnor said.
Gail Wilensky, a senior fellow at the international health foundation Project HOPE who had served as a senior health adviser to former President George H.W. Bush, said increases in health care spending dropped in recent years, mostly because of the recession.
That likely won't last, regardless of what policy changes come out of Washington, Wilensky said.
"Now that we are in a recovery stage, thank goodness, we should expect to see higher health care spending growth," she said. "Some of our spending challenges may be returning."