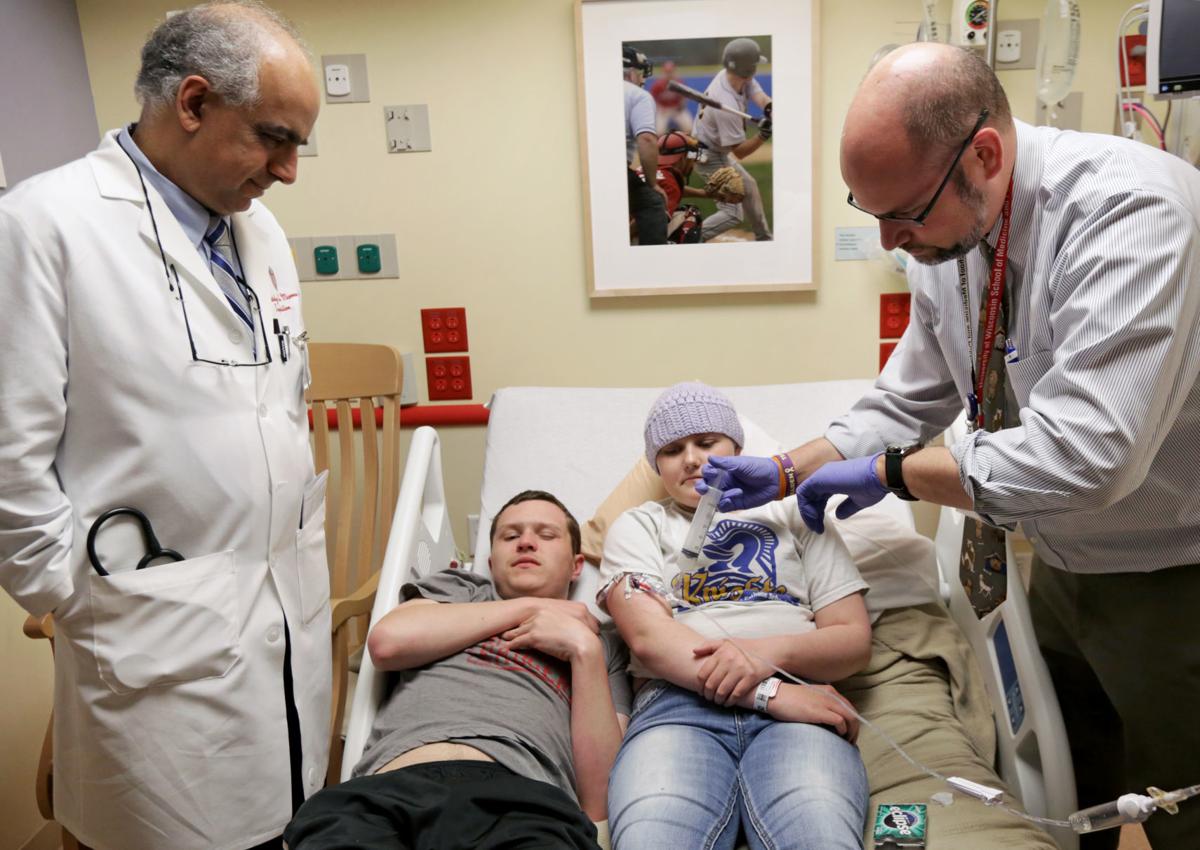 An experimental cancer drug developed by Cellectar Biosciences, which has operations in Middleton and in New Jersey, will be studied on children and adolescents with a variety of solid tumors at UW Health's American Family Children's Hospital.
You have free articles remaining.
The drug, CLR131, delivers targeted high doses of radioactive iodine to cancer cells to kill them. A phase 1 trial, by UW Carbone Cancer Center, will begin only at UW and later include other children's hospitals.
Dr. Mario Otto, co-principal investigator and an associate professor of pediatrics at UW-Madison, has found that in the test tube, a fluorescently labeled variant of the drug was concentrated in cancer-cell lines to a much greater extent than in healthy, normal cells, according to a statement. CLR 131 also showed efficacy in several models in which mice were implanted with various pediatric cancers.
About 11,000 children and adolescents are diagnosed with solid tumors, including brain cancers and certain lymphomas, every year in the United States. Despite highly toxic treatments, about 1,600 die from cancer each year.