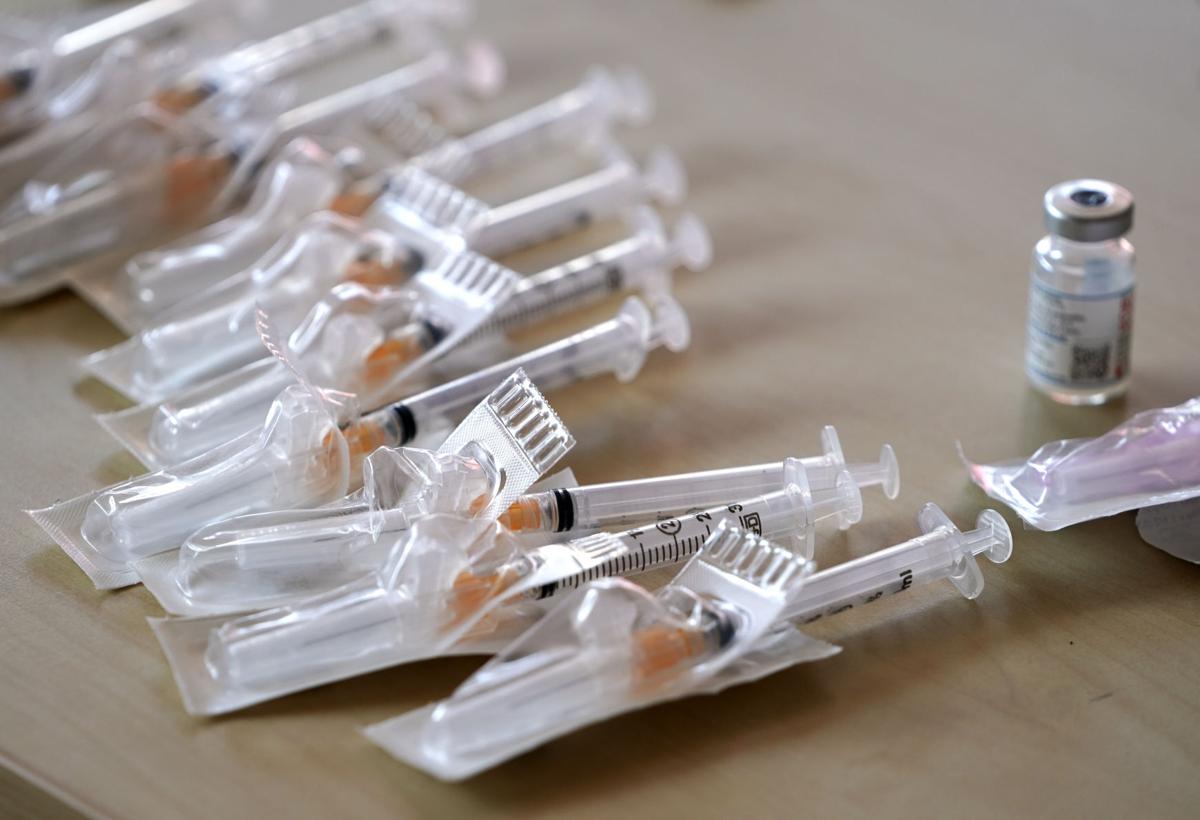 The state's cases of the B117 variant first identified in England are still well below the tallies in some other states, including Michigan and Minnesota. But the increase in the more contagious variants comes as Wisconsin's overall daily cases have been rising along with its proportion of cases occurring among children and youth.
Of new COVID-19 cases for which samples are genetically sequenced, a growing proportion are of five more-transmissible variants being closely tracked, said Dr. Ryan Westergaard, chief medical officer for the state Department of Health Services. They include the B117 variant and the P1 variant first found in Brazilian travelers in Japan.
"When those variants are the predominant strain in a community, the epidemic tends to grow faster," Westergaard said earlier this week.
The state last week reported a total of 148 cases of the B117 variant. On Thursday, it reported a total of 259 cases of the B1427 or B1429 variants first found in California, up from a total of 216 last week, and 15 cases of the B1351 variant first discovered in South Africa, no change from last week.
Overall, new cases in the state have been highest among residents younger than 18 in the past two weeks, Westergaard said. During the state's largest coronavirus surge in November and December, that age group had the lowest number of cases, he said.
The state reported 943 new cases of COVID-19 Thursday, for a daily average of 808, up from a recent low of 371 on March 8. Some 293 patients were hospitalized for COVID-19 as of Thursday, down from 317 Wednesday but up from a recent low of 193 on March 21.
Dane County reported 96 new cases Thursday, for a daily average of 75 cases, up from 60 last week.
In the past two weeks, 21% of new cases in the county have been in people under 18, compared to an average throughout the pandemic of 13%, said Janel Heinrich, director of Public Health Madison and Dane County. The county is seeing a higher number of cases, not just of the overall percentage, among youth ages 12 to 17, she said.
"It is not going in the right direction," Heinrich said. "This change (in a higher percentage of cases among youth) is not just the result of having more of our older population vaccinated."
She encouraged people to keep wearing face masks when in public, including at school and sports activities.
With reports of outbreaks in other states related to youth sports, state officials said earlier this week that students should try to play sports outside, wearing masks and staying as far apart from each other as possible.
"It's a lot easier ... if you're playing tennis than if you're playing soccer or football," said Julie Willems Van Dijk, deputy director of the state health department.
Meanwhile, 38.5% of Wisconsin residents and 50.7% of those in Dane County have had at least one dose of COVID-19 vaccine, and 25.8% statewide and 33.4% in the county are fully immunized.