After suffering from a cough for months, Michelle Lapp learned she has lung cancer.
Chemotherapy and radiation made the cancer go away for a year. But it came back in 2014, giving the 56-year-old non-smoker from Sauk City an estimated 18 months to live. Two more rounds of chemo did little to stop it.
This year, at UW Hospital, Lapp started a new kind of cancer treatment: immunotherapy. Unlike chemotherapy, which kills cancer cells but also healthy cells, immunotherapy helps the body's immune system recognize and attack cancer.
"I like the idea that it's your own body fighting the cancer instead of a chemical," said Lapp, a mother of two who works at Wal-Mart in Baraboo.
Immunotherapy breakthroughs in recent years have generated new excitement about combating cancer, underpinning President Barack Obama's national "moonshot" effort for a cure, launched in January and led by Vice President Joe Biden.
UW Carbone Cancer Center in Madison — one of 45 federally designated comprehensive cancer centers, and the only one of those in Wisconsin — is at the forefront of the fight. UW cancer doctors are prescribing new immunotherapy drugs, testing immune cell therapies, trying to improve bone marrow transplants and experimenting with cancer vaccines.
Immunotherapy is keeping some patients with advanced cancer alive for years — without complications of chemotherapy and radiation, such as cell damage that can cause additional cancers, said Dr. Paul Sondel, a UW Health pediatric oncologist.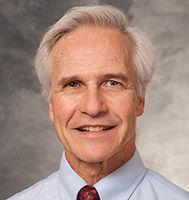 "The hope is that immunotherapies can allow us to have an impact on cancer without that terrible long-term effect," Sondel said.
But doctors remain cautious, noting that immunotherapy can cause other side effects and tumors can develop resistance to the treatments.
Cancer, the nation's No. 2 killer after heart disease, is expected to strike nearly 1.7 million Americans this year and kill nearly 600,000, according to the American Cancer Society. It is a collection of more than 100 diseases involving abnormal growth of the body's own cells, which the immune system generally leaves alone.
"One of the big problems with immunotherapy is that cancer is still us," said Dr. Howard Bailey, director of UW Carbone Cancer Center. "How can we expect the immune system to get rid of cancer cells when they're our cells?"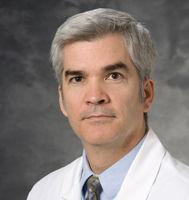 Immunotherapy "is a wave that will take us a ways (toward a cure), but it's not going to take us all the way," Bailey said.
The scientific challenges are accompanied by financial hurdles. Some of the new drugs cost $100,000 or more per year or course of treatment. Even with insurance coverage, many patients must pay thousands of dollars out of pocket.
The high cost of cancer drugs led doctors at Memorial Sloan Kettering Cancer Center in New York to create DrugAbacus, an interactive tool that calculates the value of cancer drugs by factoring in side effects and average months or years of life extended.
Some of the drugs "add six figures to the cost of care and provide one month of low-quality life for the patient," said Steve Rough, UW Hospital's director of pharmacy.
Still, with immunotherapy drugs now available for skin, lung, kidney and other cancers, and more drugs being developed, progress is accelerating, doctors say.
"The hope and the promise are increasingly being realized," said Dr. Mark Albertini, a skin cancer specialist at UW Health.
Beating the odds
Every two weeks, Lapp sits in an oversized chair at UW Hospital for more than an hour as an immunotherapy drug drips from an IV bag.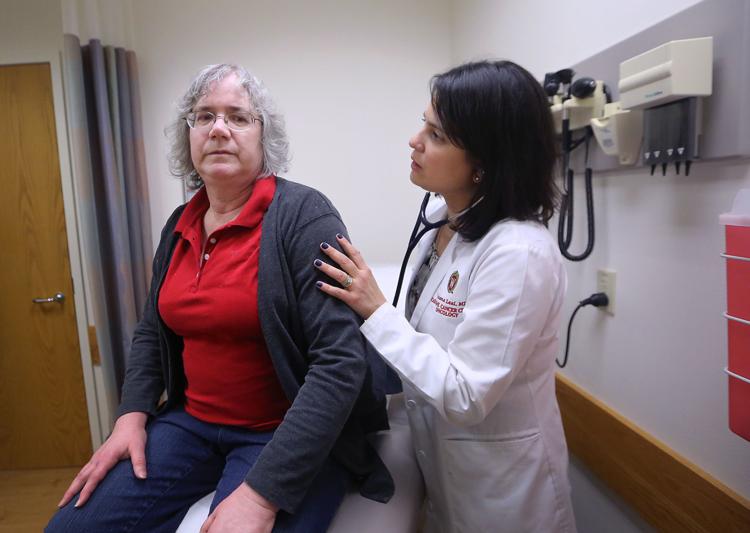 She paid out of pocket for the infusions, which cost $12,500 a month, until her bill hit $7,000, when her insurance kicked in.
"It's worth it for your life," she said.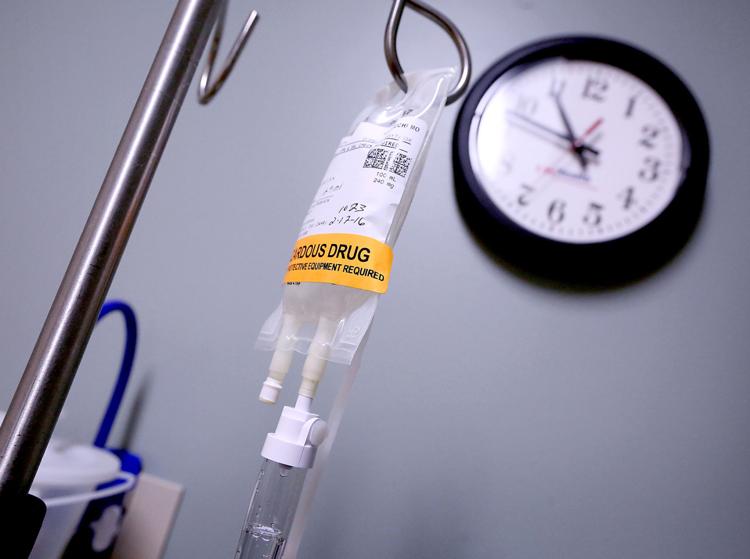 She is taking nivolumab, or Opdivo, a drug known as a "checkpoint inhibitor." It releases a molecular brake that prevents immune cells from targeting tumors.
Nivolumab was approved in October for lung cancer, the leading cause of cancer death in the country. It is also approved for kidney cancer and melanoma, or skin cancer.
In a study of patients with advanced lung cancer, those taking nivolumab lived 12 months compared to 9 months for patients on chemotherapy.
Lapp, who has lived longer than expected after her cancer returned, hopes nivolumab gives her more time. The infusions make her tired and nauseous, but she felt much worse during chemotherapy, she said.
Her mother died from colon cancer, but there's no history of cancer on her father's side. As a non-smoker, she was shocked to learn she has lung cancer.
Her 21-year-old son lives with her in Sauk City, and her 27-year-old son is in Madison. Despite her condition and her treatments, she continues to work four days a week in the deli at Wal-Mart.
"I'm not going to sit home and feel sorry for myself," she said. "Getting out is better for you physically and mentally."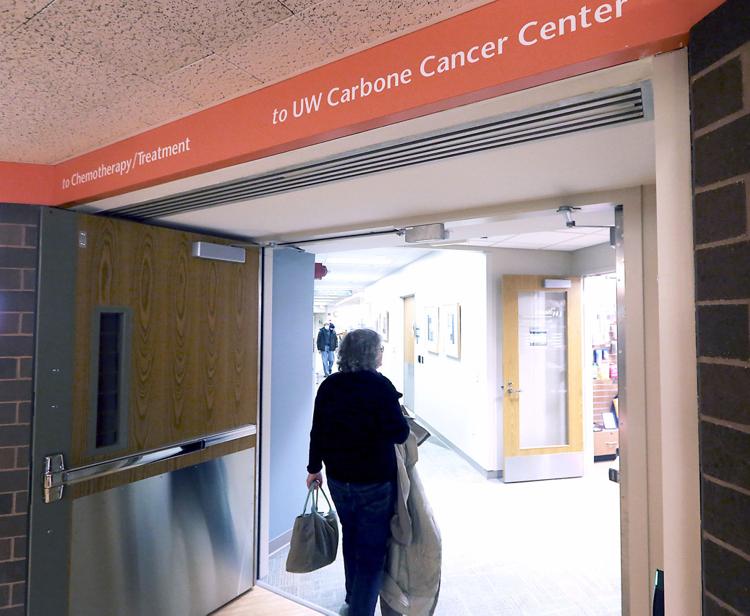 Ron Parker, 65, of Arpin, between Marshfield and Wisconsin Rapids, had melanoma all over his body more than five years ago when he joined a clinical trial at UW Hospital of ipilimumab, or Yervoy. It was one of the first immunotherapy drugs approved, in 2011.
Parker had tried surgery and chemotherapy, which did not keep his cancer in check.
Ipilimumab, which he took for three months in late 2010 and early 2011, appears to have done the trick.
You have free articles remaining.
Register for more free articles
Stay logged in to skip the surveys
"Everything was growing up to that point," said Parker, a retired railroad track inspector. Now, it's "five years and nothing since."
While Parker has enjoyed a durable benefit from immunotherapy, Jane Short suffered a significant side effect.
Short, 68, of Madison, took ipilimumab for melanoma in December. The next day, she broke out in a rash. A few weeks later, her legs and feet became numb and weak, a condition called neuropathy that continues to bother her.
"I'm still able to function, but I'm much slower than I was," said Short, who had been an avid hiker, biker and cross-country skier.
Albertini, who treated Parker and Short, said immunotherapy awakens the immune system to cancer but can also rally it against healthy tissue.
"We're getting incredibly potent ways of unleashing the immune cells to stay activated," he said. "But almost any organ in the body can be attacked."
Altering T cells
Austin Schuetz, 7, of Fall River, near Columbus, tried another, experimental kind of immunotherapy for leukemia two and a half years ago.
He initially had chemotherapy and a bone marrow transplant. His cancer returned, giving him a life expectancy of three to six months, said Dr. Christian Capitini, a pediatric oncologist at UW Health.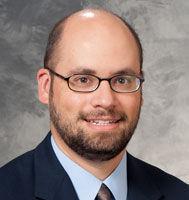 In October 2013, Austin received the immunotherapy in Philadelphia, the only place to offer it at the time. Most of his T cells, a type of immune cell, were removed and genetically altered in the lab to make the cells recognize a protein on leukemia cells. The modified T cells were infused back into his body.
Kim Schuetz, Austin's mother, recalls getting a phone call four weeks later, on her birthday. A doctor told her Austin was in remission, which is still true today.
"It was the best birthday present ever," Schuetz said. "This kid has shown resilience that I never knew a human being could have."
Of 30 patients in the clinical trial Austin was in, 27 were in remission after a month and 19 remained in remission after a median of 7 months. UW Hospital is now among 16 centers in an expanded trial, with UW doctors hoping to treat a patient in Madison soon.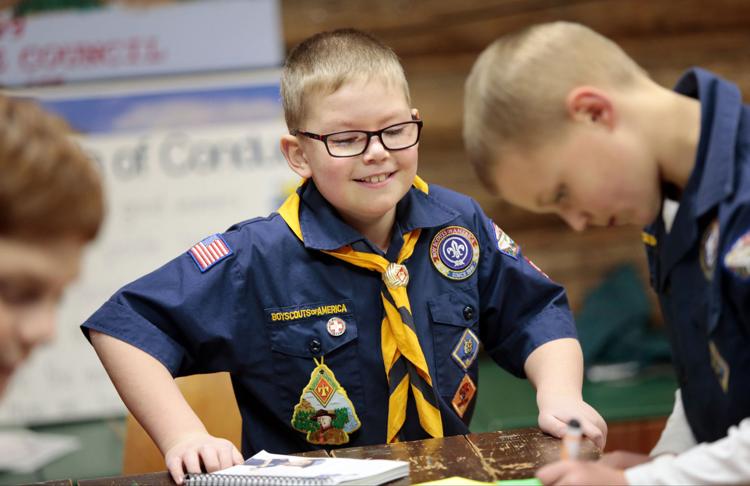 The treatment — known as chimeric antigen receptor, or CAR, T cell therapy — carries a substantial risk of immune system attack, however. Most patients develop a fever, and a third suffer organ failure that can be fatal, Capitini said.
The risk is part of a medical dilemma: The greater the side effect, the more likely the therapy is wiping out the leukemia. "Some level of it is necessary," Capitini said.
A drug can be given to reduce the side effect if it becomes life-threatening. Most patients receiving the therapy are otherwise likely to die from their cancer.
UW Hospital's involvement in the CAR T cell therapy trial stems from being part of a pediatric cancer "dream team" named in 2013 by Stand Up to Cancer and the St. Baldrick's Foundation, co-founded by journalist Katie Couric.
The leader of the dream team at UW Hospital is Sondel. He helped develop another kind of immunotherapy for neuroblastoma, a particularly deadly type of childhood cancer.
Sondel, along with doctors in California and New York, used an antibody that binds to neuroblastoma cells in combination with two drugs that stimulate the immune system.
In a clinical trial, 66 percent of children receiving the three drugs were alive and cancer free after three years, compared to 46 percent getting a standard drug. The antibody, dinutuximab, was approved last year.
Kori Lamb's son, Tanner, 5, got the three-drug combination at UW Hospital in 2012 and 2013. Tests show his cancer is still gone.
"The farther out we go, I feel more confident that this beast won't come back," said Lamb, of suburban Rockford, Illinois.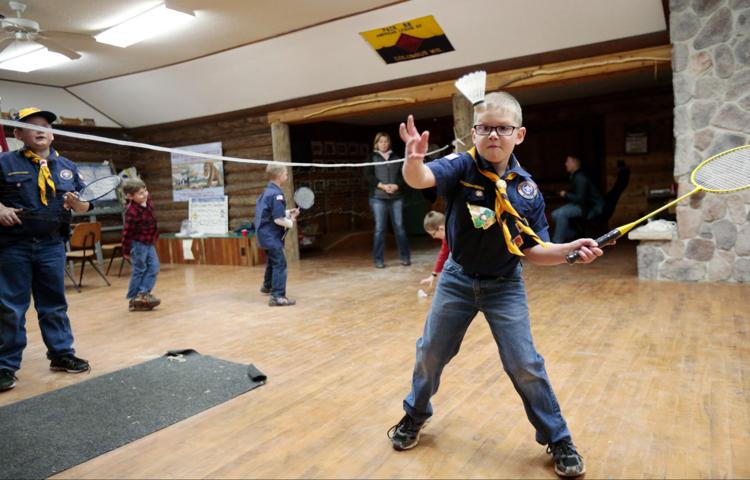 Bone marrow transplants
UW cancer doctors are also trying to improve the oldest kind of immunotherapy: bone marrow, or stem cell, transplants.
In the procedures, patients receive immune cells from donors to attack their cancer cells. Sometimes they get infusions of their own stem cells after chemo or radiation.
The donor transplants, like the CAR T cell therapy, can cause bad reactions — in this case, graft versus host disease, or GVHD, in which the donor cells attack the recipient's body.
In an effort to offset the problem, the donor samples soon will be sent to a UW Hospital lab with a special blood processing machine.
Magnetic beads will remove the type of T cell thought to cause GVHD, known as alpha-beta cells.
Dr. Mario Otto plans to study the "alpha-beta T cell depletion" transplants in children with leukemia and other types of cancer. Dr. Vaishalee Kenkre will study it in adults.
In another approach, Dr. Ken De Santes is looking at taking bone marrow transplants a step further by isolating what are called natural killer cells from the donors and infusing them, along with a special antibody, into recipients after the transplant.
The hope is that the killer cells increase the anti-tumor reaction, De Santes said.
The various immunotherapy approaches could make cancer curable for more patients, Sondel said.
"Cancer is not only 100 different diseases, but each year in the United States it is 1.7 million different diseases because every patient who gets cancer really has a different cancer," he said. "But we're putting bricks in the wall, one at a time."