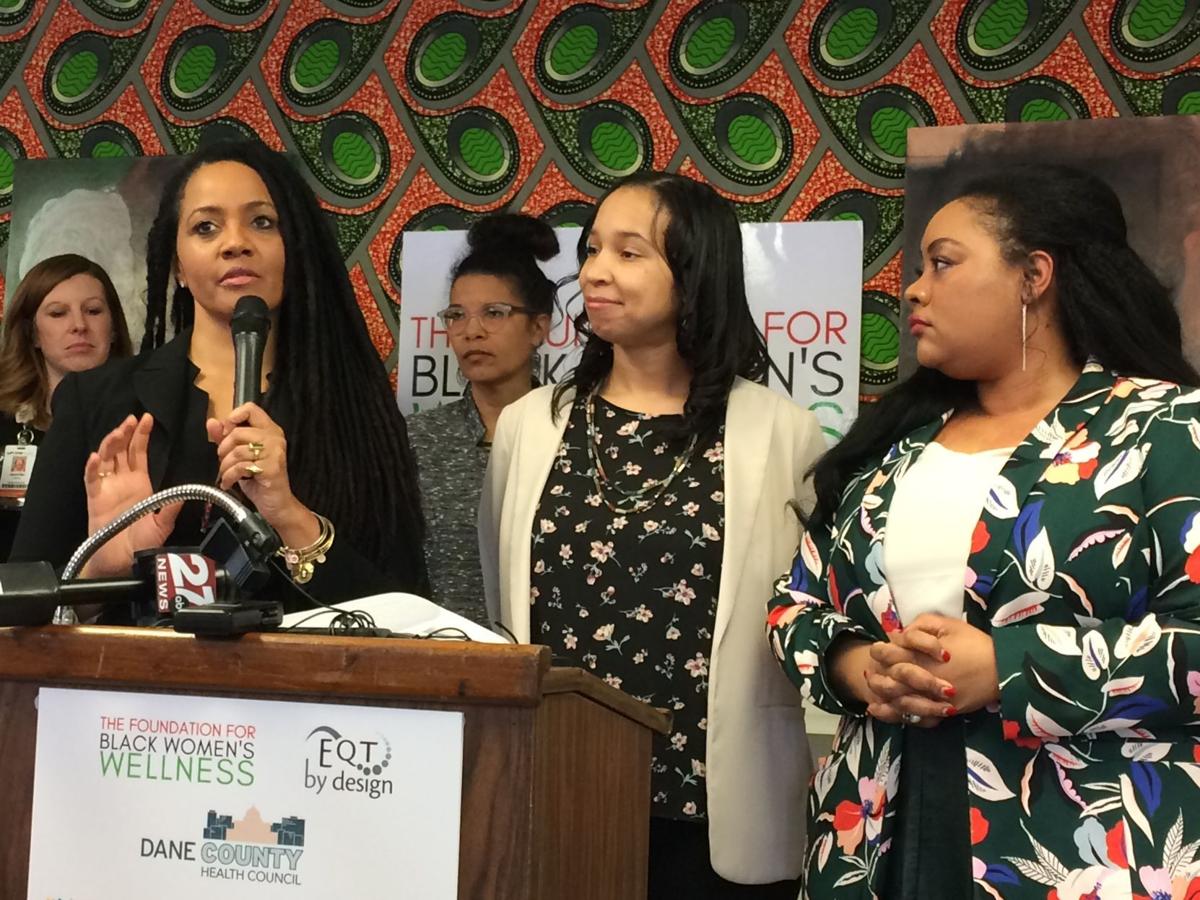 African Americans, who make up less than 7% of Wisconsin's population, have had 18% of confirmed COVID-19 cases and 24% of deaths.
Latinos, who also account for just under 7% of state residents, have had 33% of cases and 11% of deaths.
Such disparities, which have long been found for other health conditions, have gained more attention in light of Black Lives Matter protests, Juneteenth events on Friday and a Republican state leader attributing high rates of COVID-19 among Latinos to immigrant "culture."
"It's time that we really realize that many systems, especially health systems, were never fair or equal, and there are still barriers that prevent Black and brown people from getting the access to health that we really need," Dane County Sup. Shelia Stubbs said this week in support of a proposed County Board resolution declaring racism a public health crisis.
Stubbs, who is Black, is also a Democratic state representative from Madison.
A key disparity in Wisconsin, and in Dane County, has been infant mortality. In 2016-18, the Black infant mortality rate in the county was 12 deaths per 1,000 births, compared to 4.3 deaths per 1,000 births for white babies. The rate was 7.8 for Hispanics and 4.4 for Asians.
Poor outcomes for Black babies "is not simply a health care industry issue," Lisa Peyton-Caire, founder and president of the Madison-based Foundation for Black Women's Wellness, said in February. "This is a community, systemic issue that touches all sectors — economic, housing, education, criminal justice — the whole gamut."
COVID-19 has brought renewed attention to health disparities.
In Dane County, where Blacks make up 5.5% of the population, they account for 18.6% of COVID-19 cases and 12.5% of deaths. Latinos, who comprise 6.4% of the county population, have had 15.4% of cases but none of the 32 deaths, according to Public Health Madison and Dane County.
Dane County's overall COVID-19 case rate is less than half the state's rate, while the rate in Milwaukee County — where more than a quarter of people are African American — is 2.5 times higher than the state rate.
The death rate from COVID-19 among Blacks in the state is 43 deaths per 100,000 people, 4.5 times higher than the overall rate of 9 deaths per 100,000, Westergaard said.
"I know the reason at least in my region is because of a large immigrant population where it's just a difference in culture where people are living much closer and working much closer," said Vos, a Republican.
Christine Neumann-Ortiz, executive director of Milwaukee-based Voces de la Frontera, called for Vos to resign his leadership position, saying many immigrants work at essential jobs in workplaces that haven't provided adequate health protections.
"Instead of recognizing the important contributions immigrant essential workers and their families make to Wisconsin's economy, he scapegoats them to absolve himself of his own failure to protect the health and lives of all workers against COVID-19," Neumann-Ortiz said.