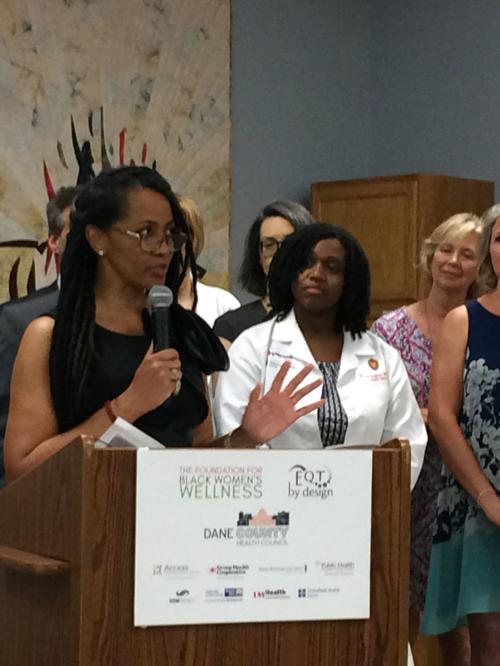 Training birth coaches, paying community health workers and forming a Black Maternal Health Alliance are steps being pursued to address high rates of low birth weight and infant mortality among black babies in Dane County.
The Dane County Health Council and the Foundation for Black Women's Wellness said Friday the programs are expected to begin early next year as part of an effort to curb long-term racial gaps in maternal and child health.
"We can make changes in health care, but if we don't work on issues like housing insecurity, income insecurity, unemployment, underemployment, education disparities, we will find ourselves back at the same place," Lisa Peyton-Caire, founder and president of the Foundation for Black Women's Wellness, said at a news conference at Good Shepherd Lutheran Church on Madison's Southwest Side.
"We envision a Dane County where all babies are born healthy and thriving," said Jon Rozenfeld, president of SSM Health St. Mary's Hospital in Madison, which is a council member along with other Madison-area health care providers, the Madison School District, United Way of Dane County and Public Health Madison and Dane County.
Stressed families, economic struggles and institutional racism are key reasons black babies in Dane County are twice as likely as white babies to be born with low birth weight, which contributes to higher black infant mortality, according to a report in April by the council and the foundation.
The report was based on nine months of focus groups and surveys involving nearly 300 black women, black men and health care and social services providers.
In 2016-18, the black infant mortality rate in the county was 12 deaths per 1,000 births, compared to 4.3 deaths per 1,000 births for white babies. The rate was 7.8 for Hispanics and 4.4 for Asians.
To try to improve the outcomes, the council and the foundation are working on several efforts, such as increasing workforce diversity at health care organizations, they said.
One key project will try to expand the pool of black doulas, or birth coaches, who can assist pregnant women before, during and after delivery, Peyton-Caire said.
Another effort will seek to hire community health workers in the county's six ZIP codes with the highest rates of low birth weight or infant mortality, she said.
A Black Maternal Health Alliance will be formed "to ensure" that the efforts are "community-informed."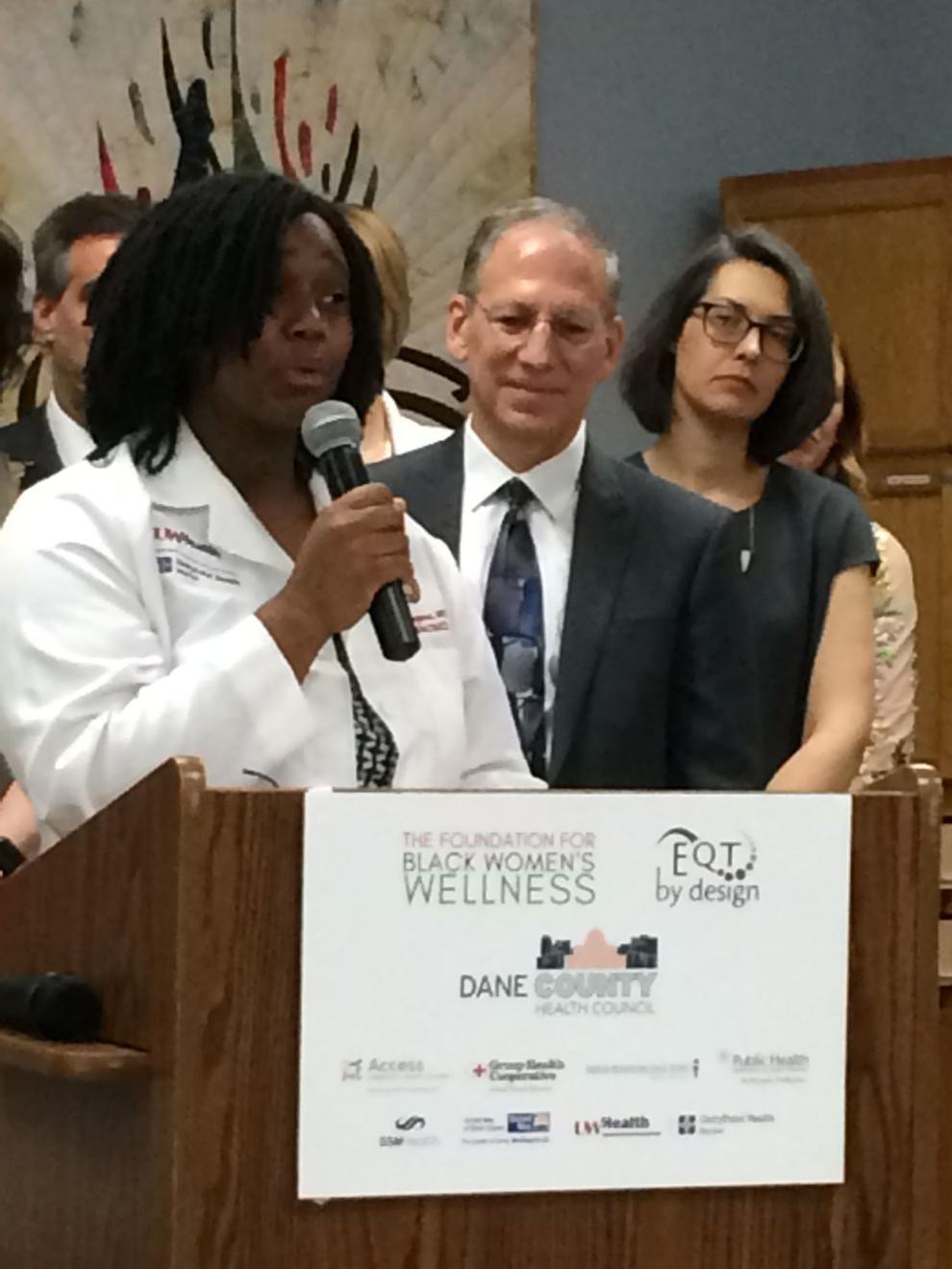 Dr. Jasmine Zapata, a black UW Health pediatrician, said babies with low birth weight — defined at 5 pounds, 8 ounces or less, and typically caused by premature delivery — are at higher risk for heart and digestive problems, low blood sugar and bleeding in the brain.
Zapata said her daughter was born at 25 weeks gestation, weighed 1½ pounds and required several surgeries and a three-month stay in a neonatal intensive care unit, despite Zapata having no previous complications during the pregnancy.
"I'm blessed that she's still here with me today," Zapata said.
She is working with other groups to launch a prenatal and infant support program for black women next year.