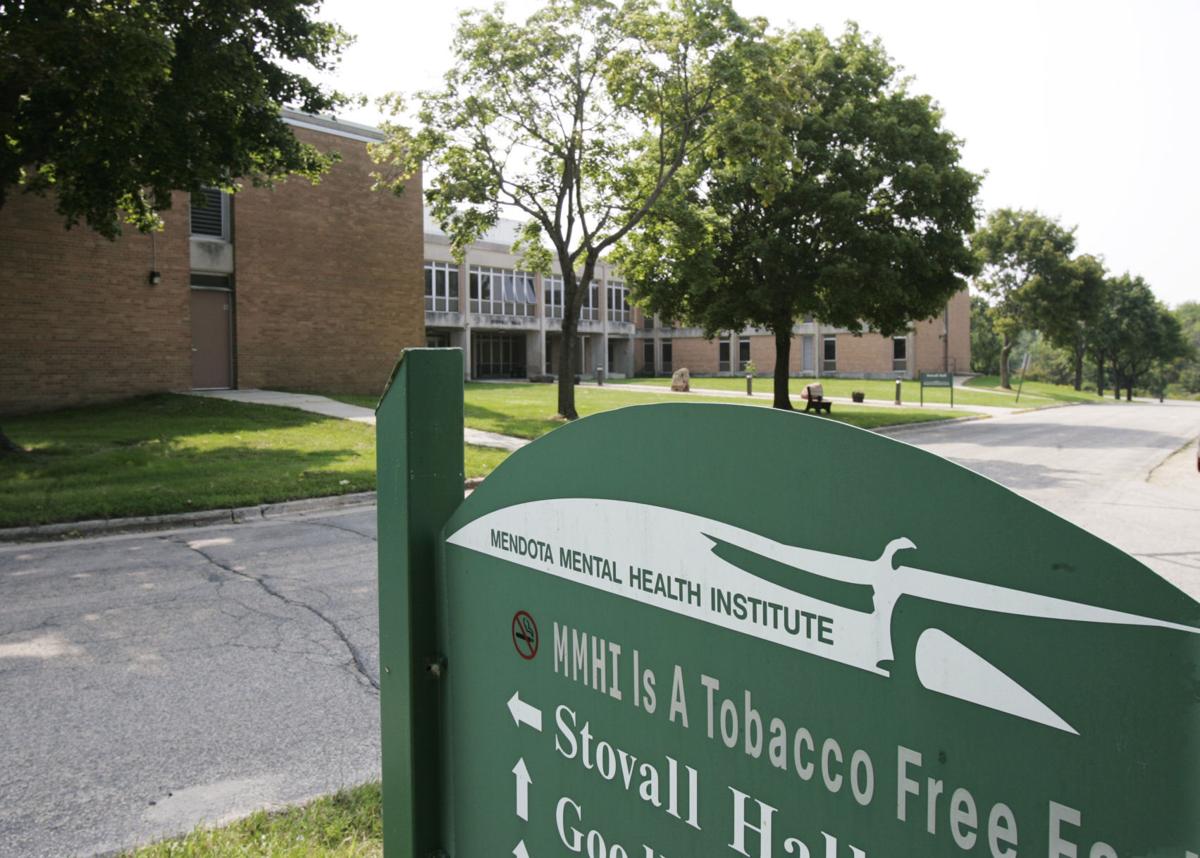 Police could take non-criminal but dangerous mentally ill patients to state mental health institutes in Madison or near Oskhosh, whichever is most convenient, under a proposed bill that has bipartisan support.
The measure would also allow hospitals to get state grants to become regional mental health crisis centers that could accept the patients.
The bill, initiated by two Democratic legislators from Dane County and two Republicans from central Wisconsin, would do what an unsuccessful lawsuit by the city of Madison tried to do: require the state to let police take people in mental health crises to Mendota Mental Health Institute in Madison, as allowed before 2014.
In April 2014, the state shifted non-criminal patients requiring emergency detention to Winnebago Mental Health Institute near Oshkosh and reserved Mendota primarily for criminal cases. Police and mental health advocates in Dane County and elsewhere say trips to Winnebago are costly, take officers away from patrol and disrupt the lives of patients and families.
"Given strapped resources at our law enforcement agencies, the amount of time required to transport someone in crisis to Winnebago is both a burden on law enforcement as well as the individual experiencing a crisis," said a memo to lawmakers this month from five statewide law enforcement associations in support of the bill.
Among nine Dane County police agencies, from 2014 to 2016, transports to Winnebago cost more than $330,000, including nearly $151,000 for the Dane County Sheriff's Office and nearly $61,000 for the Madison Police Department, according to the Dane County Chiefs of Police Association.
Madison Police Chief Mike Koval has called the policy "a malady that has laid siege to our department."
Elizabeth Goodsitt, a spokeswoman for the state Department of Health Servcies, said the department realigned programs at Winnebago and Mendota in 2014 "to provide the most efficient and effective treatment to citizens statewide."
The shift "allows each state mental health institute to focus on one service area and address the ebbs and flows of the demand for their service area more efficiently and effectively," Goodsitt said.
Sen. Jon Erpenbach, D-Middleton, said sending mentally ill patients far from home is not only costly for municipalities but stressful for patients and families, especially when young people are involved.
"What adds to that stress is when the juvenile gets in the back of the (police) car, going to a place they've never been before," Erpenbach said. "It can escalate what is already a stressful and bad situation."
Erpenbach and Rep. Chris Taylor, D-Madison, are among four lead sponsors of the bill, expected to be formally introduced soon. The others are Sen. Jerry Petrowski, R-Marathon, and Rep. John Spiros, R-Marshfield.
Role for hospitals
Spiros said the provision allowing hospitals to seek grants to become crisis centers would relieve police in places far from Madison or Oshkosh from having to travel to either state institute.
"I'm hopeful that by putting the grant program in there, we'll get (hospitals) to assist," he said. "It also reduces the time that a patient, someone with mental health issues, is going to be in that vehicle."
The Wisconsin Hospital Association hasn't taken a position on the bill.
"While recent state investments in outpatient mental health reimbursement and comprehensive community-based services to avoid a mental health crisis are welcomed, the infrastructure to treat those that do experience a mental health crisis faces significant challenges," Eric Borgerding, president and CEO of the hospital association, said in a statement.
As of last week, the bill had five sponsors in the Senate — Petrowski is the only Republican — and 29 sponsors in the Assembly, including 17 Republicans, who control both houses and the governor's office.
Madison sued the state health department in November 2014, saying the state had to let Mendota accept non-criminal mentally ill patients deemed to be a danger to themselves or others for emergency detentions.
In February 2016, then-Dane County Circuit Judge James Troupis ruled that the state could accept the patients at any facility it chooses.
In March 2017, a state appeals court agreed.