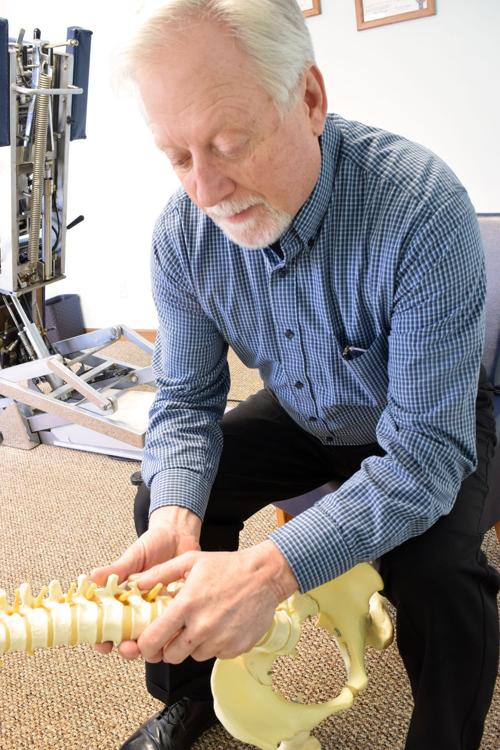 Schools that require physical exams for sports and other activities would have to accept exams by chiropractors under a bill that will get a public hearing Wednesday before the state Assembly's health committee.
The bill, introduced Friday, would require schools, technical colleges and two-year campuses in the University of Wisconsin System to accept exams by chiropractors like they do exams by doctors.
The Wisconsin Medical Society opposes the bill, saying student athlete exams focus not only on muscle and skeletal health but also check the heart, lungs, ears and eyes, and look for signs of drug use and mental health problems.
"It's the whole basket of care that a physician is trained for and has the experience to do," said Mark Grapentine, senior vice president for government relations at the medical society. "It's one of the more important interactions that an athlete can have with their physician."
The Wisconsin Chiropractic Association says chiropractors already care for many student athletes and should be able to do school-required exams, as allowed in 24 states, including Minnesota.
"It's a logical extension of the care that chiropractors provide for student athletes," said John Murray, executive director of the association.
You have free articles remaining.
The Wisconsin Interscholastic Athletic Association's Sport Medical Advisory Committee "believes chiropractors have the training to screen for orthopedic conditions; however, they may not possess the training related to screening for cardiovascular conditions, nor do they routinely provide growth and developmental screening, immunizations or anticipatory guidance related to adolescent risk-taking behavior," WIAA spokesman Todd Clark said.
Murray said additional training required under the bill would let chiropractors check for symptoms of medical conditions and refer students to specialists for diagnoses, as primary care doctors do.
Currently, some exams are done by physician assistants or nurse practitioners, not doctors, Murray said.
Grapentine agreed but said physician assistants and nurse practitioners know more about overall health and can bring in doctors almost immediately if needed.
The Chiropractic Society of Wisconsin, which split from the chiropractic association in 2012, has registered as neutral on the bill. The group supports parts of the bill but has concerns about other parts, including the undefined certificate required to provide exams, said Steve Conway, a leader of the society.
Last year, the chiropractic association supported a bill to allow the state's 2,000 chiropractors to prescribe drugs and do minor procedures as "primary spine care practitioners" if they underwent additional training.
The bill, which didn't make it out of committee, was opposed by the chiropractic society and the medical society.