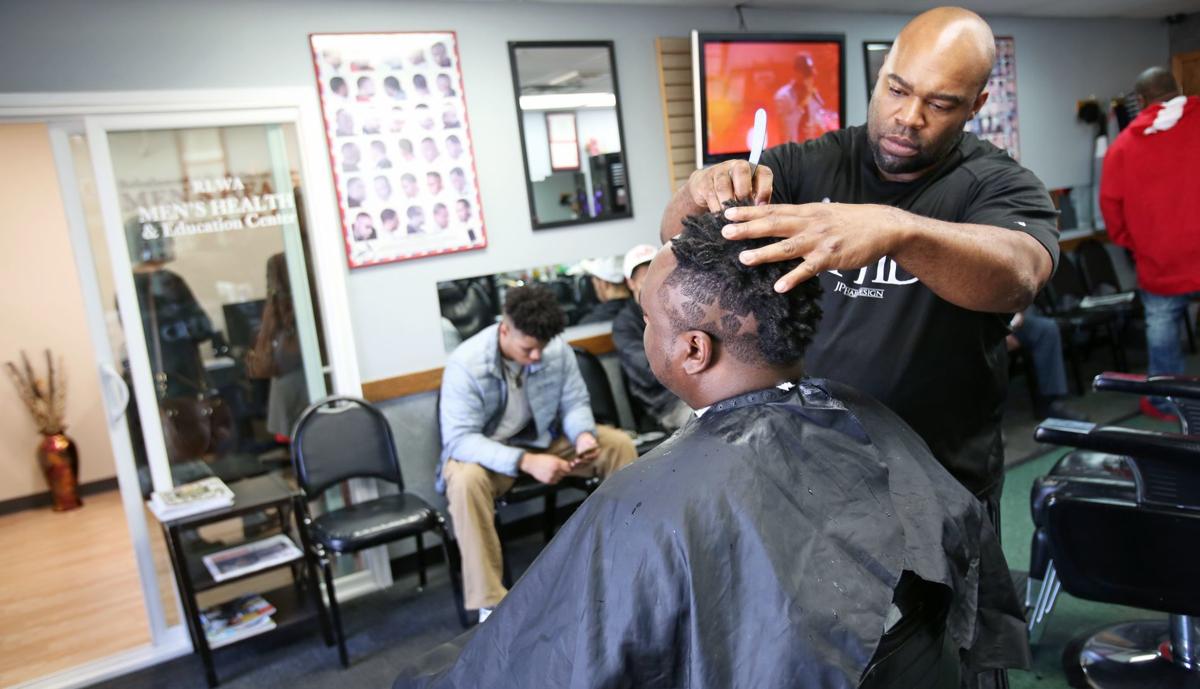 Chairs swivel, clippers buzz and music pulses inside JP Hair Design, a barbershop on Madison's West Side that caters to African-American men.
In a back room, handouts offer information about diabetes, stroke, prostate cancer and other health topics. A blood pressure cuff sits on a desk, and a machine that measures body mass index is expected to arrive soon.
Aaron Perry, who formed a nonprofit nine years ago to improve the health status of black men, is no longer waiting for them to find him. He's going to their happy place, the barbershop.
In October, he opened the Men's Health and Education Center in a room added on to JP Hair Design this year.
With a $90,000 grant from SSM Health over three years, Perry is using health education to try to reduce rates of diabetes, heart disease, obesity and other conditions that disproportionately affect men of color.
He hopes to bring screenings for diabetes, high cholesterol, kidney disease and other conditions to the center, and eventually set up a clinic, with a doctor seeing patients by video.
"Men typically don't go to the doctor. They don't seek out medical information," Perry said. "We're reaching men in a space where they're already comfortable."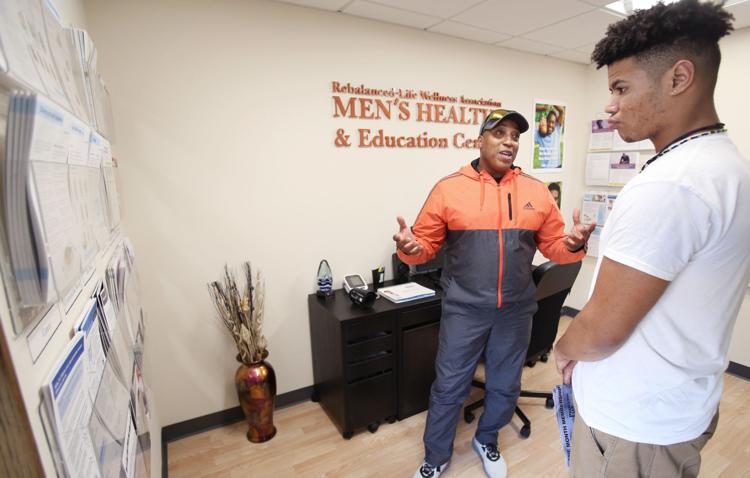 Jennifer Ellestad, community relations manager for SSM Health, said she hopes the health center and other activities Perry is organizing reduce emergency room visits for diabetic episodes and uncontrolled high blood pressure.
The health center "gives us a great audience to speak to some of that," Ellestad said. "You want to reach men where they're comfortable. They're not going to go to the doctor, necessarily, and ask questions that maybe they should be asking."
Jeff "JP" Patterson, owner of the barbershop, said it didn't take much convincing for him to let Perry set up the health center.
"This is about keeping people alive, giving them longevity," said Patterson, whose establishment sees about 600 people a week, including some Latino men. "That works for me."
Robert Sanders, 20, of Madison, who visited the health center one day this month, said the location makes sense. "I don't know a better place to have this than a black barbershop," he said.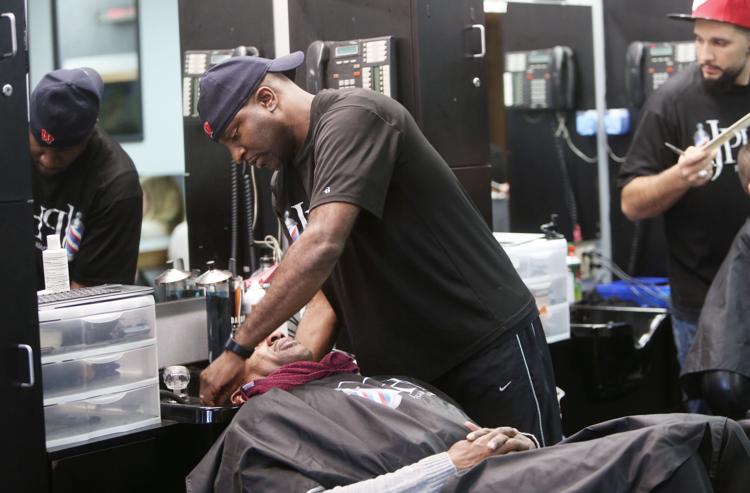 Perry, 53, a former UW-Madison police officer who works for Dane County's Gang Intervention Response Team, was diagnosed with diabetes at age 29.
He struggled to control the condition for years. But he eventually got a handle on it through intense exercise and a careful diet, which allowed him to finish the Ironman in Madison in 2005 and 2008.
He started the Rebalanced-Life Wellness Association in 2007 to help other black men with diabetes. The mission broadened to other activities, such as forming a Madison chapter of the national group Black Men Run.
Perry thought about setting up a health center for years but said his grant applications were rejected. When SSM Health selected his project and three others this year in its inaugural Helping Dane County to be Healthy grant awards, he got the resources he needed.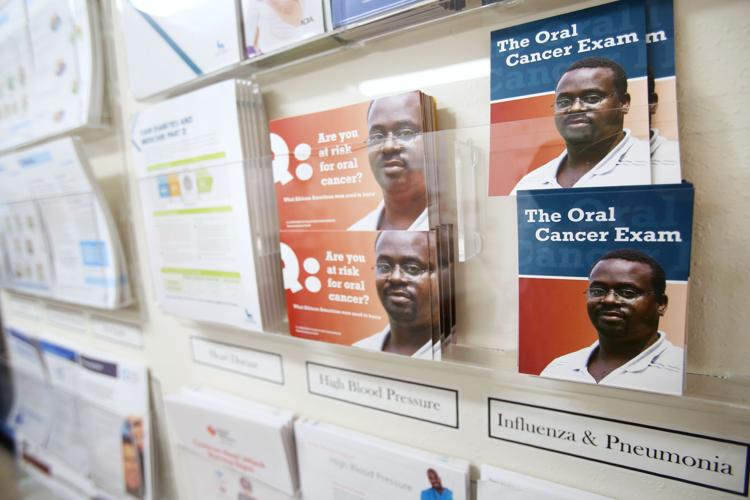 During the center's first month, 62 men and six women visited, nearly all of them black and a few of them Latino.
Some had dental or vision problems, for which Perry referred them for dental work or eye exams. Others picked up pamphlets on some of the 13 health topics available, including mental health, nutrition and sexual health.
A few had heard about the death in October of black actor Tommy Ford, from the 1990s TV sitcom "Martin," who had an abdominal aortic aneurysm.
"They said, 'What is that?'" Perry said.
He helped them look up the blood vessel condition on two computers in the center and printed out copies for others to read.
In January, Perry plans to hold a men's health conference at Fountain of Life Church in Madison and organize a "Biggest Loser" competition.
Fifteen men have already signed up for the weight loss contest.
"They're ready to do this," Perry said. "We're just empowering them to take the next step."
Be the first to know
Get local news delivered to your inbox!