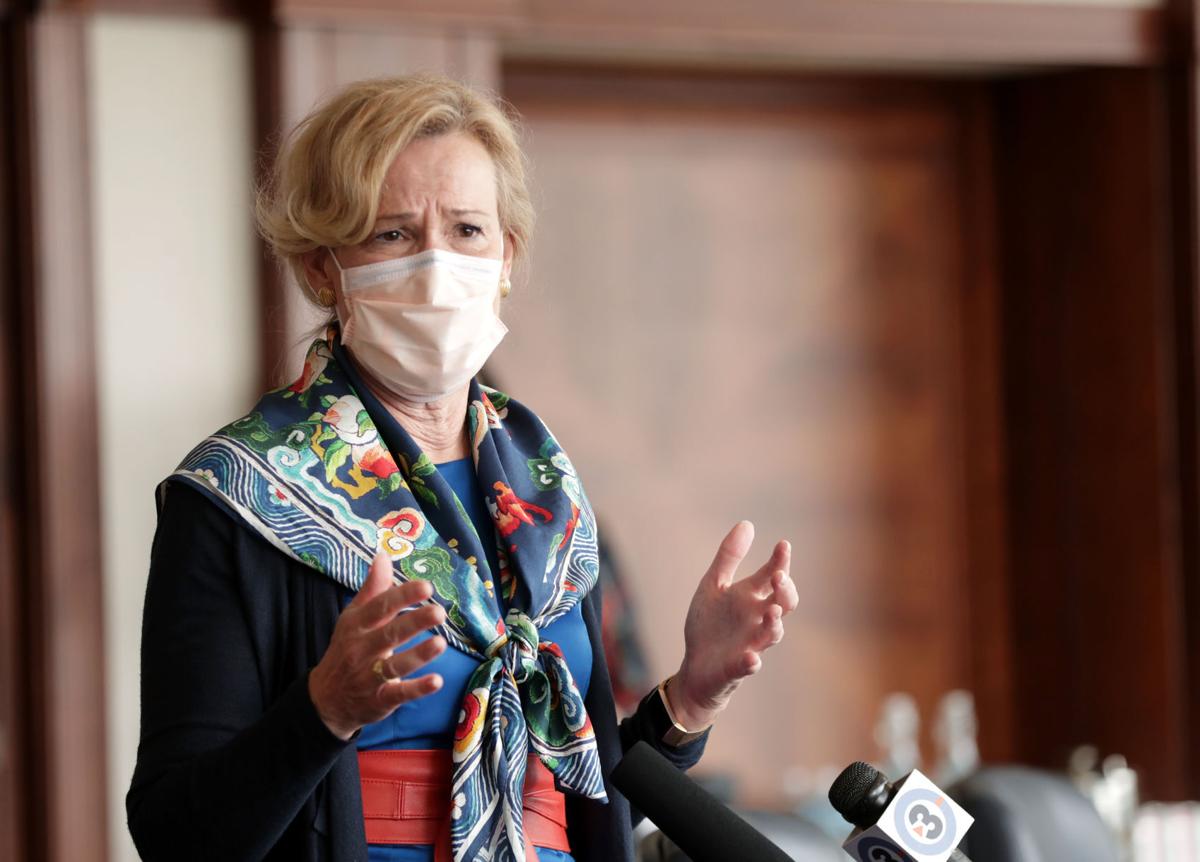 The top COVID-19 adviser at the White House urged Wisconsin residents on Monday not to gather in large groups over the upcoming holiday weekend to prevent another surge of the coronavirus.
"Creating crowds in your backyard over Labor Day really needs to be avoided," Dr. Deborah Birx said in Madison after meeting with state health officials. "Try to limit your barbecues to your immediate family."
Birx, the White House's coronavirus response coordinator, is traveling around the country to meet with governors and others about ways to improve their COVID-19 response. In Wisconsin, the 24th state she has visited since late June, Birx met with state health officials and representatives from hospitals, long-term care providers, and mental health and vulnerable groups, she said.
"We do see improvement in many of the counties in Wisconsin, but we also see some smaller, rural counties where we're seeing an uptick in cases," Birx said during a news conference at the Michael Best & Friedrich law firm's Downtown office.
All but seven of the state's 72 counties have high COVID-19 activity, with the others seeing medium activity, the state Department of Health Services said last week. The highest positive case rates were in Iron, Sawyer, Oconto, Marinette and Florence counties — all in the rural north.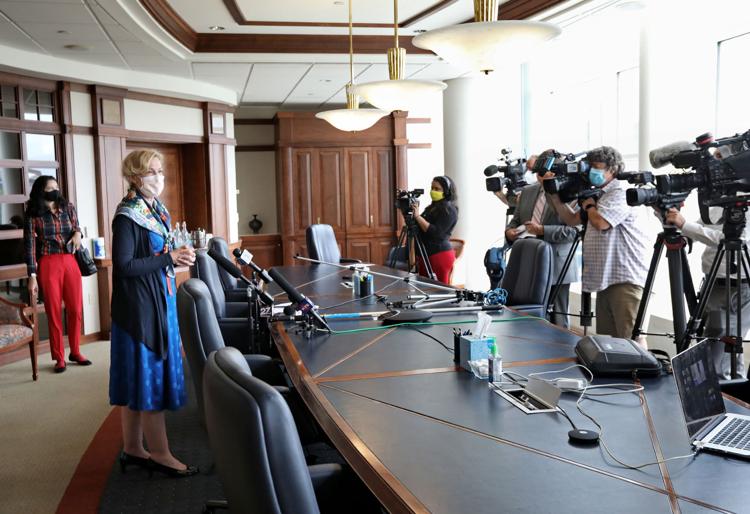 On Monday, Wisconsin reported 266 new cases of COVID-19, the lowest daily total in more than two months, though cases are often lower on Mondays than on other days. The state's seven-day average of daily cases has been dropping since late July, though it went up slightly last week.
Birx encouraged residents to keep wearing masks and staying 6 feet apart, in addition to avoiding large gatherings. Such steps could change the fatality forecasts, she said.
"There's strong scientific evidence about how the masks block respiratory particles, but there's also strong public health ... implementation evidence," she said. "We can change our future."
She called the UW System's COVID-19 plan "forward-leaning," saying interim President Tommy Thompson has set aside parts of dorms for those who become infected, in addition to setting up surveillance and surge testing of students. "He's not only planned to find the cases but also care for those cases," she said.
To students who attend large parties where people aren't wearing masks, she issued a directive: "More than likely you became exposed to the virus. Please go and get tested."
When K-12 schools will be able to reopen depends on the people who live near them, she said.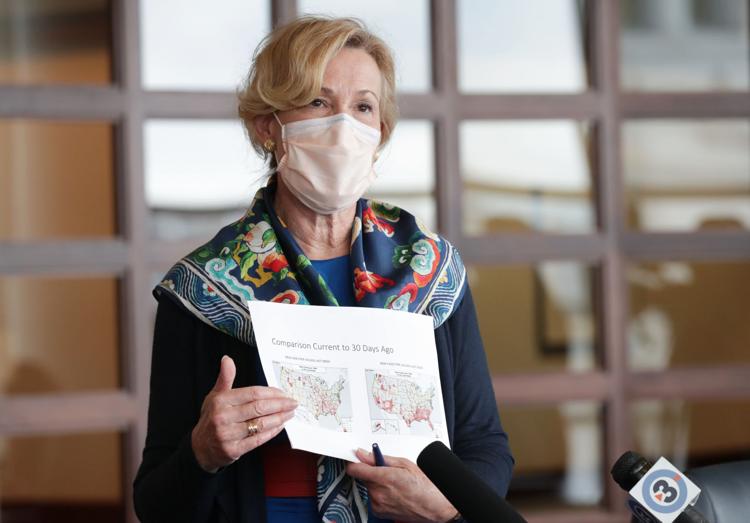 "Schools are strictly a reflection of the community," Birx said. "The way to decrease the number of cases in schools is to decrease the number of cases in the community."
Birx spoke against the concept of "herd immunity," which a Washington Post report said another of President Donald Trump's top medical advisers is proposing. Dr. Scott Atlas, who joined the White House this month, has pushed the idea of allowing all but the most vulnerable to acquire COVID-19 and become immune to it, the Post said.
But herd immunity involves letting some people die as others develop immunity from infection, Birx said. "I don't think anyone in the United States, including the president, was willing to accept that level of mortality," she said.
Among people older than 70, roughly seven of 100 people infected with the coronavirus die, she said. "Whose seven would that be? Your grandmother? My parents?"
10 Madison restaurants with enhanced outdoor seating thanks to city's Streatery program
Outdoor seating has been a lifeline this summer for some restaurants lucky enough to have it, but it comes with challenges, and worse, an approaching end date with colder weather on the way.
About 87 restaurant and bar owners are taking advantage of the city's "Streatery" program, modeled after efforts around the world to help restaurants during COVID-19 restrictions by helping them increase their outdoor dining areas by extending into streets, parking spaces, parking lots and alleys. Twenty-six other applications are pending in Madison.
The efforts are in response to public heath data that suggests that al fresco dining is a safer option than eating indoors in restaurants. Or as Chicago Tribune columnist Mary Schmich put it, "a restaurant patio is a calculated risk."
Here are 10 Madison restaurants and bars taking part in Streatery.
Concerned about COVID-19?
Sign up now to get the most recent coronavirus headlines and other important local and national news sent to your email inbox daily.