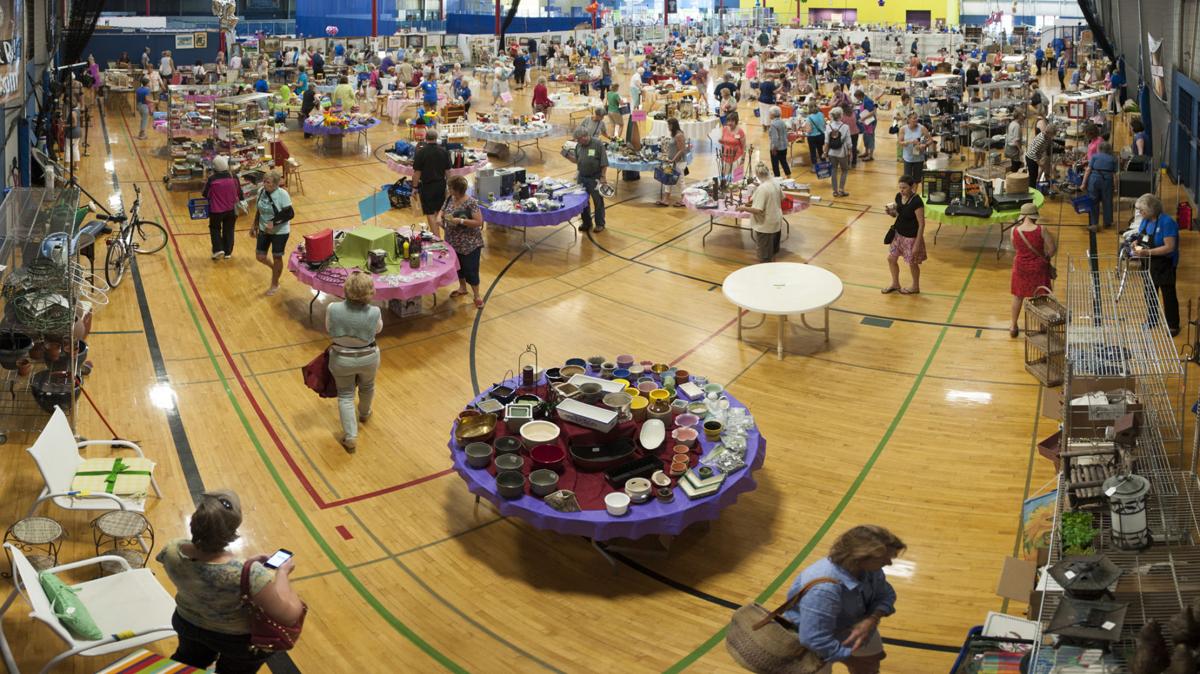 Attic Angel Place in Madison is converting its nursing home to an assisted living facility, a move that is relatively new in Wisconsin but could become a trend because of Medicare payment changes, authorities say.
Attic Angel Community, which includes other assisted living units and independent living homes, will stop taking Medicare payments for nursing home care Dec. 1, said Mary Ann Drescher, Attic Angel's president.
The 44-bed nursing home, one of 19 nursing homes in Dane County, will by April become a community-based residential facility, a type of assisted living, Drescher said.
Many patients who undergo rehab after hospital stays, the type of nursing home care Medicare covers, would prefer to be in the less-restrictive environment of assisted living, said Derek Buckley, Attic Angel's chief operations officer.
With Medicare payments already encouraging health systems to send patients to lower-cost settings, and the federal government looking at allowing Medicare payments for rehab in assisted living, Attic Angel decided to make the switch, Buckley said.
"We aren't in the skilled nursing business or the Medicare business," Buckley said. "We are in the business of taking care of our residents."
John Sauer, president and CEO of LeadingAge Wisconsin, which represents nursing homes and assisted living facilities, said some elder care complexes have downsized nursing homes and added assisted living beds in recent years.
But Sauer said he hasn't heard of other places converting entire nursing homes to assisted living. Attic Angel, which long hasn't accepted traditional Medicaid, the main payer for nursing home care, can make the switch more easily than others because most of its residents pay out of pocket or have private insurance, and its nursing home is relatively small, he said.
"Attic is in a position to be an innovator," Sauer said. "They're going to be well positioned for the future."
John Vander Meer, executive director of the Wisconsin Health Care Association, which also represents nursing homes and assisted living facilities, said he knows of one other full conversion in the state but didn't have permission to provide the facility's name.
Nursing homes, staffed with licensed nurses and equipped to provide physical therapy and other medical services, are regulated by the federal government and inspected routinely by states.
Assisted living facilities, which provide meals, housekeeping and assistance with personal care, have no federal oversight and varying degrees of state supervision. Staffing requirements aren't as strict, and staff typically have less training.
Medicare, the federal program for the elderly and disabled, pays for nursing home care for only up to 100 days after certain hospital stays, and doesn't cover assisted living. Medicaid, the state-federal program for the poor, pays for about two-thirds of nursing home care, and covers some assisted living.
The federal government is considering "site-neutral payments" for services such as rehab, which could lead to Medicare payments for rehab in assisted living.
Hospitals, which generally discharge patients to their homes or nursing homes, might start sending them to assisted living, Buckley said.
Even though Attic Angel is shifting its license from a nursing home to assisted living, it plans to maintain the same staffing levels, Drescher said. "We can care for the same acuity of resident we have now," she said.
Attic Angel plans to partner with a home health agency — Drescher and Buckley declined to name it, saying negotiations are continuing — which could bill Medicare for some services.
By converting its nursing home to assisted living, Attic Angel will save about $90,000 a year by avoiding a nursing home bed tax and be free of many administrative requirements, Sauer said.
Assisted living has grown rapidly in Wisconsin and around the country in recent years, in part because many consumers prefer it to nursing homes. But regulators have expressed concerns, saying staff aren't always able to handle the increasing medical needs of assisted living residents.
"We are continually seeing a testing of the boundaries of what assisted living is," Alfred Johnson, director of the state Department of Health Services' Bureau of Assisted Living, said at Assisted Living Summit, as the State Journal reported last year in its series, "Growing Pains: Assisted Living in Wisconsin."
The state has nearly 4,200 assisted living facilities with a total of more than 59,000 beds, compared to about 400 nursing homes with roughly 33,000 beds. Until 2008, beds in nursing homes outnumbered those in assisted living.
Given Medicaid reimbursements that providers say are low and Medicare payment reforms — including other proposed changes such as value-based payments, which could start next year — the shift from nursing home beds to assisted living beds likely will continue, Sauer said.
"It's incredibly expensive to run a nursing facility these days," he said. "There's great angst out there about the level of payment."
[Editor's note: This story has been updated to reflect a correction. The original misstated the location of Attic Angel Community. The facility is in Madison.]