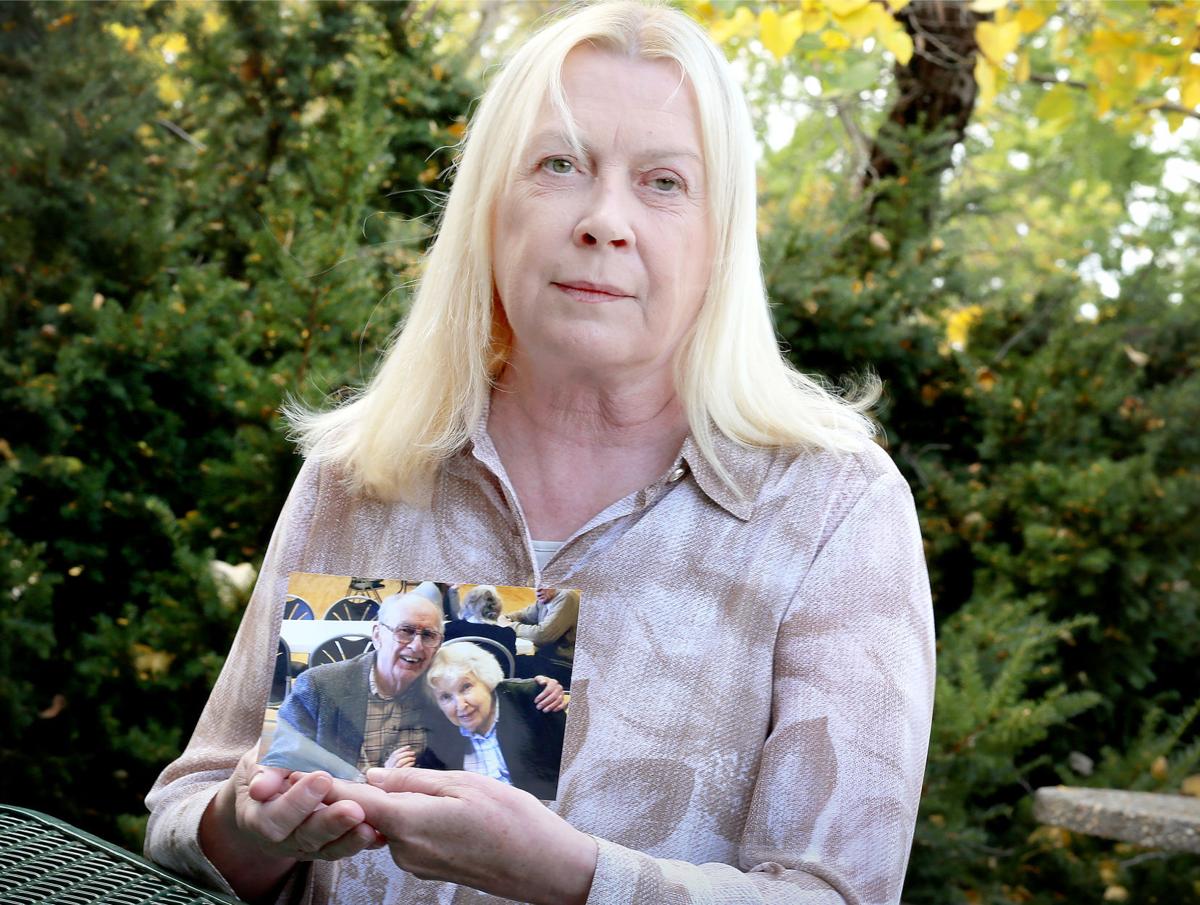 When Virginia Carpenter moved into assisted living at Oak Park Place in Madison, her children thought their 88-year-old mother — who had dementia, used a wheelchair and needed help with eating, bathing, taking medications and going to the bathroom — would be safe.
But 17 days later, the former Avon lady and Sweet Adelines singer was rushed to SSM Health Emergency Center in Sun Prairie. She had such a high sodium level from dehydration and low protein level from malnutrition, a nurse called her test results "panic labs."
Carpenter had lost 18 pounds and hadn't had a bowel movement in a week. Dried, caked food on the top of her mouth had to be surgically removed. She had been having trouble swallowing for days, but workers at Oak Park Place delayed seeking medical help, court and state records show.
She was taken from the Sun Prairie ER to UW Hospital, then transferred to Agrace HospiceCare, where she died Feb. 18, 2012, a month after checking into assisted living.
"The harm done to her was phenomenal," said Rose Stauffer, of Madison, one of Carpenter's six children. "They don't even budget for the level of care they know the residents need."
Assisted living — housing for the elderly or disabled that provides meals, housekeeping and assistance with personal care — has grown rapidly in Wisconsin and around the country in recent years. It is becoming a popular choice for families whose loved ones need more care and attention than they can get at home but don't want to live in, or aren't considered appropriate for, nursing homes.
But officials and advocates say worker training and other requirements haven't kept up with the increasingly frail condition of assisted living residents, many of whom a decade ago would have been in nursing homes, where workers are better trained.
Nursing homes, staffed with licensed nurses and equipped to provide physical therapy and other medical services, are regulated by the federal government and inspected routinely by states. But assisted living facilities have no federal oversight and varying degrees of state supervision. States define assisted living differently, so it's difficult to compare Wisconsin's regulations with those in other states.
Wisconsin has about 4,000 assisted living facilities with a total of more than 56,000 beds, compared to about 400 nursing homes with roughly 34,000 beds. Until 2008, beds in nursing homes outnumbered those in assisted living.
About 55 percent of nursing homes in the state are for-profit. Among assisted living facilities, it's about 76 percent. Monthly rates for assisted living range from about $2,500 to $10,000, with most places charging $3,000 to $5,000.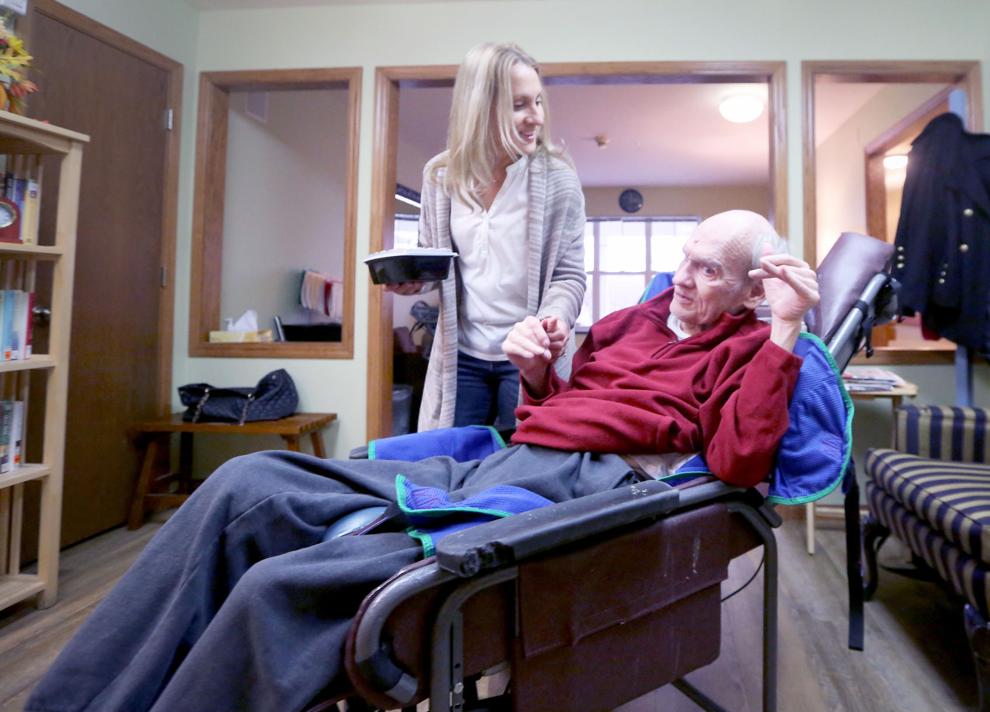 More serious complaints
Wisconsin authorities say they have received a rising number of serious complaints against assisted living facilities in recent years. Many of the problems are tied to the increasingly infirm condition of residents.
"We are continually seeing a testing of the boundaries of what assisted living is," Alfred Johnson, director of the state Department of Health Services' Bureau of Assisted Living, said at an Assisted Living Summit last year.
"Some (facilities) are becoming like mini nursing homes," Johnson said. Workers "lack the clinical expertise to manage what they're seeing."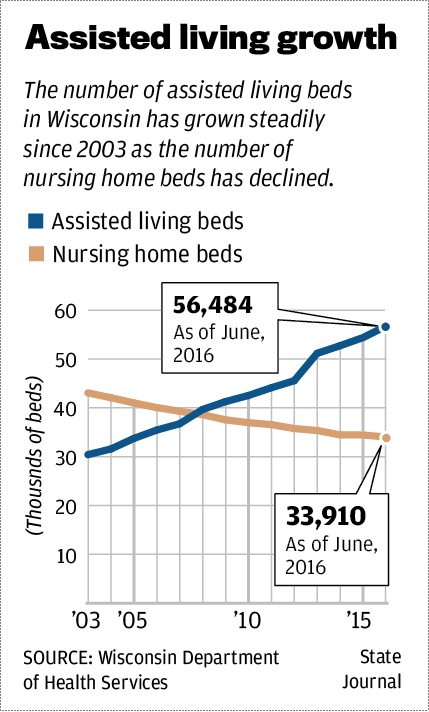 Assisted living is designed to help people with daily activities, but it is becoming a medical model like nursing homes, said Kim Marheine, ombudsman supervisor for the state Board on Aging and Long Term Care. State regulations, which allow unlicensed staff to provide care and administrators to admit people whose needs can be greater than the facilities can handle, need to be reviewed, Marheine said.
"If that is the direction that all the stakeholders think it needs to go in, perhaps the regulations need to change," she said.
After Oakwood Village examined why some assisted living residents had fallen and hurt themse…
Many families prefer assisted living to nursing homes because it offers more privacy, flexibility and independence, said Barbara Bowers, a UW-Madison nursing professor who researches care for older adults. But the facilities often aren't equipped to handle residents' increasingly serious health needs, Bowers said.
"We haven't aligned the requirements with the population there," she said. "It's a real no man's land ... It's sort of left to the good graces of the people who do it."
After Carpenter's death, the state fined Oak Park Place $2,000, saying staff failed to make sure she got proper care. The facility paid $1,300 after a customary discount. It paid an undisclosed sum to Carpenter's family last year to settle a lawsuit alleging negligence and wrongful death.
Chris Archambault, Oak Park Place's vice president for human resources, declined to address the incident or the lawsuit, saying only that the facility is focused on "delivering exceptional care" and "providing support and engagement" to residents and families.
Matthew Boller, a Madison attorney who represented Carpenter's children, said families often make decisions about assisted living during a crisis, relying on tours and sales pitches that can be misleading.
"Consumers are at a huge disadvantage coming into that relationship," Boller said.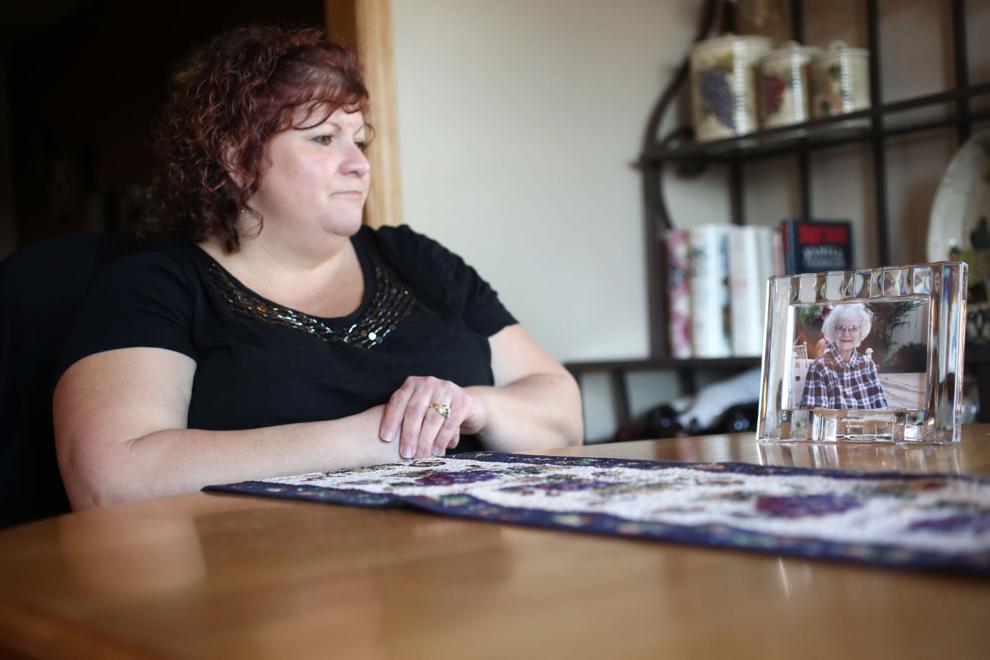 Facilities say they're improving care
Assisted living operators say most facilities in the state provide good care. They point to state data showing that just 18 percent of centers had complaints submitted to the health department last year.
More regulation would make it more difficult to provide the service, which the aging population and people with disabilities need, operators say.
"It would increase the cost of care without a direct correlation to improving care," said John Sauer, president and CEO of LeadingAge Wisconsin, which represents assisted living facilities and nursing homes.
LeadingAge Wisconsin and three other groups that represent assisted living facilities partnered with the state health department and UW-Madison in 2009 to form the Wisconsin Coalition for Collaborative Excellence in Assisted Living. Facilities in good standing with the state work through the program to improve quality of care, allowing state inspectors to focus more on troubled centers.
"What we have done is better (than more regulation)," said Jim Murphy, executive director of the Wisconsin Assisted Living Association. "We want to make sure we, internally, decide we want to improve ourselves."
The assisted living groups, which include the Wisconsin Center for Assisted Living and the Residential Services Association of Wisconsin, requested a $40.4 million increase to the direct care portion of the state's Family Care budget for 2017-19, a 2.5 percent increase over the current two-year budget. One reason, they say, is to allow them to pay employees more and offset a workforce shortage that is a key hurdle to providing better care.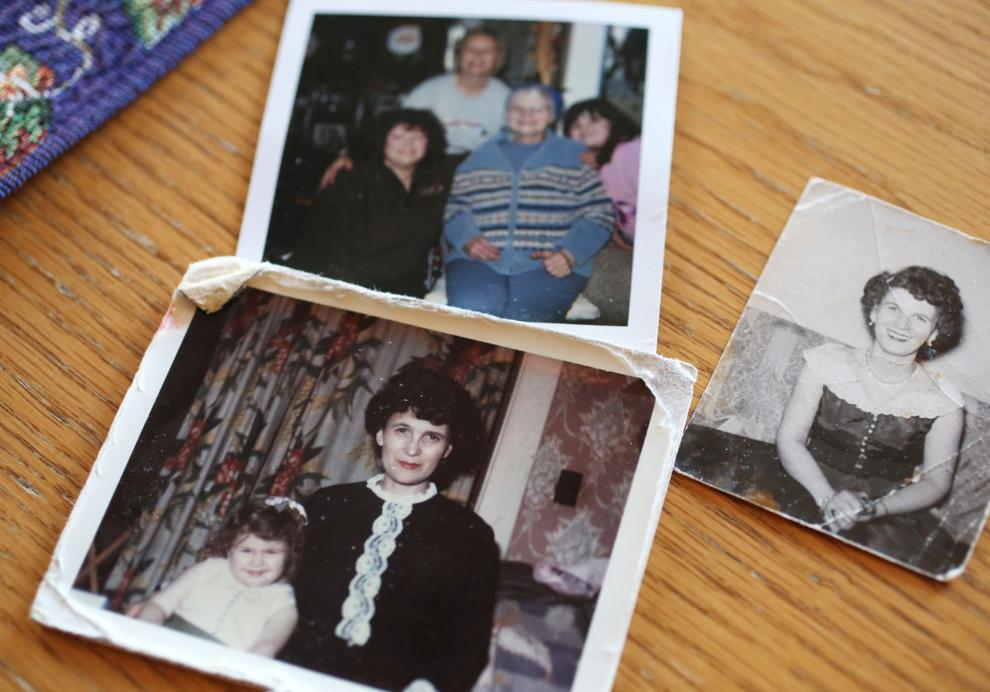 Three types of facilities
Wisconsin has three types of assisted living facilities: adult family homes, community-based residential facilities, or CBRFs, and residential care apartment complexes, or RCACs, often referred to as "independent living."
Front-line workers, commonly called resident assistants, are required to have 20 hours of training at CBRFs and 15 hours at adult family homes and RCACs. Additional training, such as sessions "specific to the client group served," also must be completed but hours are not specified.
In nursing homes, workers must be certified nursing assistants who get at least 120 hours of training and must pass an exam.
The state doesn't have minimum staffing levels for assisted living facilities. Staff numbers must be adequate "to meet the needs of the residents," regulations say.
A registered nurse is not required to be on staff, though some facilities have them. Residents can receive up to three hours of nursing care per week at CBRFs and up to seven hours per week at adult family homes.
Otis Woods, administrator of the health department's Division of Quality Assurance, said the department hopes to make the nursing care hours uniform among the types of facilities and look at whether residents receiving a lot of nursing care might be better off in nursing homes, also called skilled nursing facilities.
"When you see a resident getting so much nursing oversight, you wonder, 'Wait a minute, is this skilled nursing?'" Woods said. In many cases, he said, assisted living workers "are not properly trained to deal with the conditions of the residents that are coming into their settings."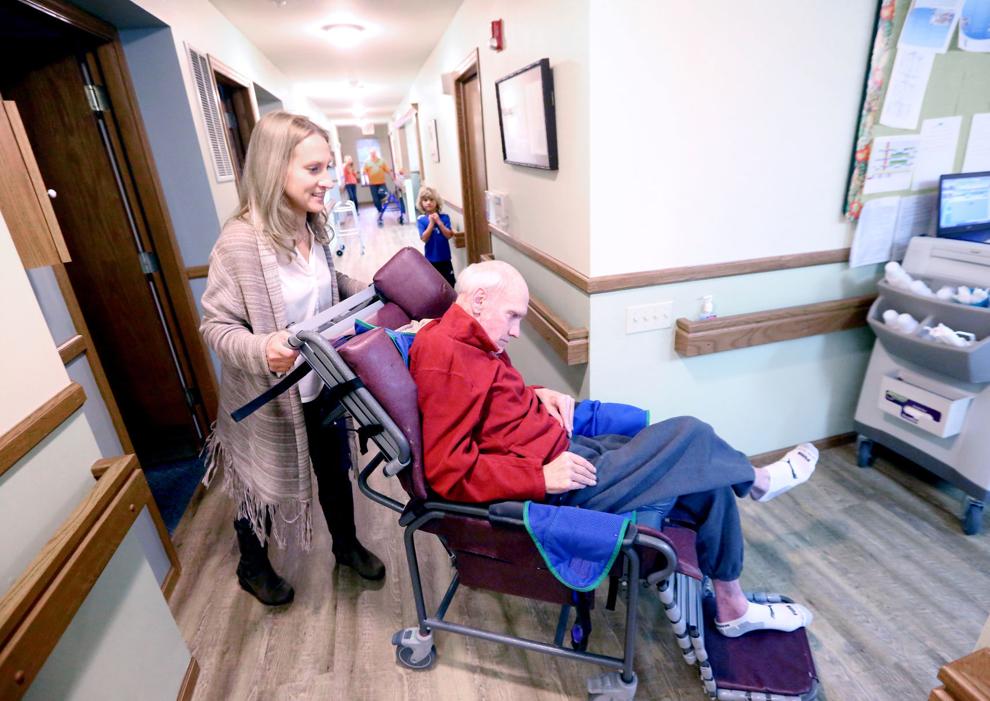 Assessing appropriate care
Facilities are expected to properly assess residents to make sure assisted living is appropriate for them, Woods said. But Bowers, the nursing professor, said assessments are challenging because residents might not exhibit troublesome behaviors at the time or be forthright about their needs, perhaps because they are trying to avoid going to a nursing home.
Assisted living administrators are allowed to conduct assessments, even if they have no medical training, Bowers said. "Anybody can do it ... but certainly not anybody has the skill to do it," she said.
With profit margins at stake, assisted living operators have an incentive to keep facilities full, even if some residents are too feeble for their setting, said Helen Marks Dicks, state issues advocacy director with AARP Wisconsin.
"The assisted living people count heads in beds," she said. "They're just like hotels."
Marcia Hendrickson, executive director of the South Madison Coalition for the Elderly, urges families to explore assisted living options before an emergency requires prompt action — such as when a loved one falls and breaks a hip.
Agencies like hers can help consumers look beyond the frills to find good matches for their needs, Hendrickson said.
"You can go into some of the most beautiful facilities, and they can have some really lousy care," she said. "The opposite can also be true."
Despite the challenges, Laurie Thomas said she is impressed with the care her father receives at Sylvan Crossings in Fitchburg.
Keith Thomas, 70, who has dementia, became aggressive a few years ago, yelling, raising his arms and throwing his television set across the room, Laurie Thomas said. His main overnight caregiver soothed him with a shower, snacks or comforting words, she said.
"He has always had a way with dad, keeping him calm and not having to medicate him too much," she said.
But Sue Welch can't get over the shock of what happened to her mother last year while she was at Faith Living Center in Sun Prairie.
In March 2015, Welch's mother, Hazel Greco, an 86-year-old with dementia, had her urine tested for a suspected urinary tract infection. The test was positive instead for trichomoniasis, a sexually transmitted disease.
"I was in such disbelief," said Welch, 52, of DeForest. "It was horrible."
Welch said her mother almost certainly wasn't sexually active after Welch, an only child, was born. Greco and Welch's father ended their relationship soon after her birth, and Greco, who had mental illness, feared men, Welch said.
After testing positive for trichomoniasis, Greco underwent a sexual assault exam at UnityPoint Health-Meriter, which revealed abrasions on her genitals and bruising near her anus. An investigation by the Sun Prairie Police Department failed to identify a suspect.
Jennifer Knudson, an attorney for the facility, said Faith "provides a safe and quality environment for the health, social and personal care needs of the individuals it serves."
Welch is convinced her mother, who died six months later, was assaulted. "I feel the system failed my mom," she said.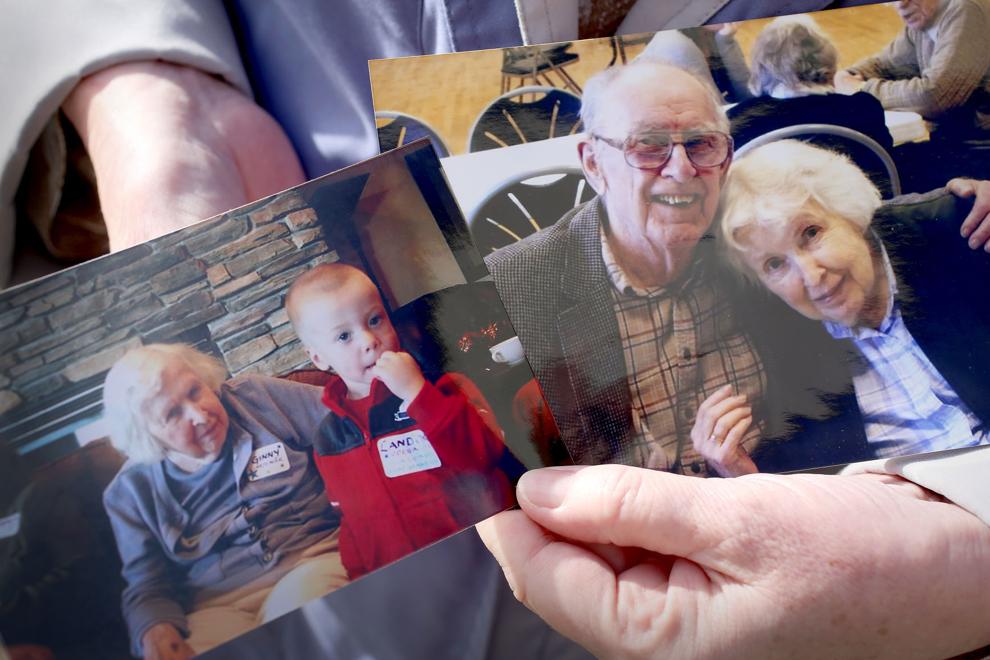 A resident's last days
Stauffer, Carpenter's daughter, toured eight assisted living facilities in the Madison area and had her parents visit two before moving them into independent living at Oak Park Place in February 2011.
Roman Carpenter, who had lung cancer, died in December 2011. The next month, after Virginia Carpenter had been hospitalized for pneumonia-like symptoms and recovered in a nursing home, she moved into a community-based residential facility at Oak Park Place.
Stauffer and one of her brothers visited periodically and noticed that she seemed frail. But they assumed she was getting enough to eat and drink.
On Feb. 3, 2012, Stauffer learned that Carpenter was at the SSM Health ER. She hurried over, only to see blood coming out of her mother's urinary catheter. Later, she learned her mother apparently hadn't eaten much for days.
The $1,300 state fine Oak Park Place had to pay is "pathetic," Stauffer said. The settlement the family received was "acceptable," she said.
"I hope that it hurt them financially," she said. "That was all that was left. I can't bring back my mom."