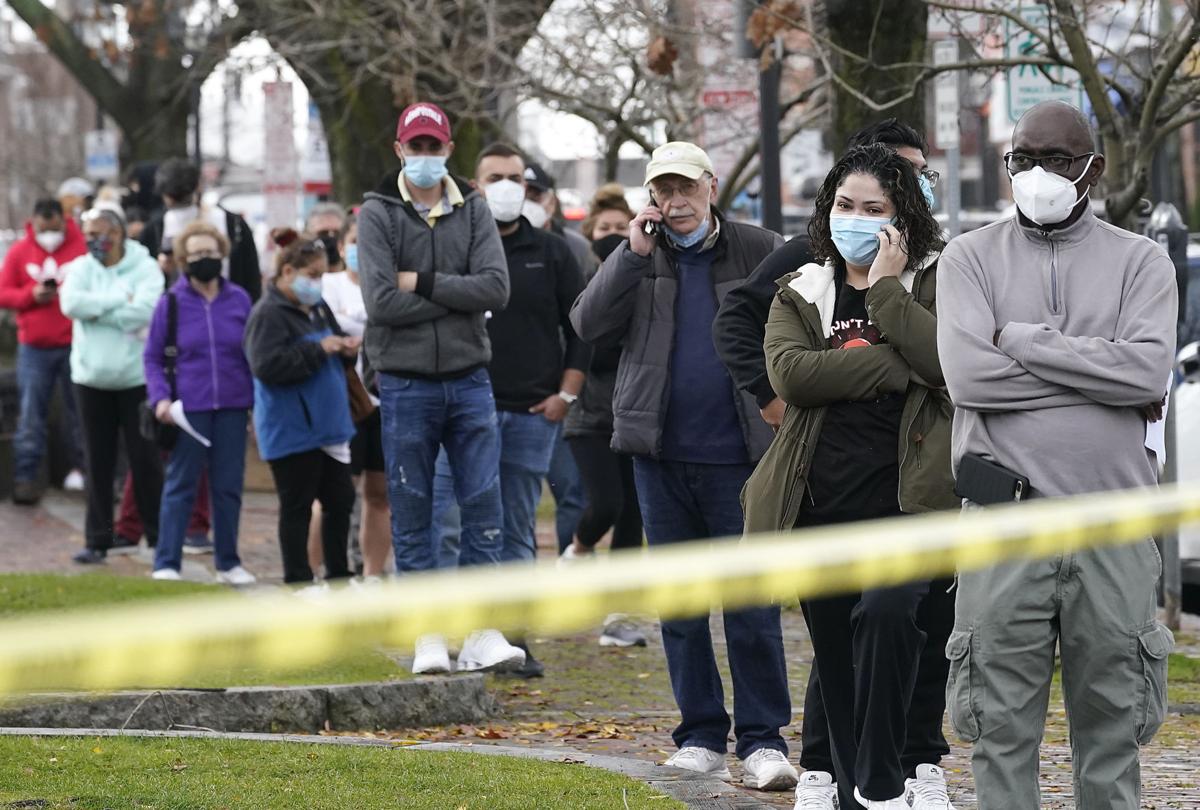 Wisconsin's initial supply of COVID-19 vaccine is expected to be given to health care workers and nursing home residents, but how it's doled out could depend on counties' socioeconomic status and whether health facilities are willing to immunize other workers such as medics.
With two vaccines submitted to federal authorities for emergency approval, a third one likely to follow soon and release of some vaccine potentially coming before Christmas, plans to allocate limited early amounts have taken on greater urgency.
"We need to move things along pretty quickly here," said Dr. Jonathan Temte, co-chair of the State Disaster Medical Advisory Committee's vaccine subcommittee, which met Tuesday and will meet again Friday. "We don't have time to create a new perfect system."
The subcommittee, which gathered online before a federal committee took up related issues Tuesday, is looking at how to divvy up the state's first doses among priority groups. An initial shipment might cover only about 100,000 of the state's 450,000 or so health care workers, said Ann Lewandowski, the group's other co-chair.
Overall, the state expects to get 1.77% of whatever vaccine is initially available, based on its population. According to projections by Pfizer and Moderna, whose two-dose vaccines are expected to be considered soon for emergency approval, that could be about 700,000 doses, which might be enough for about 350,000 people.
Additional shipments of those or other vaccines are expected to cover more of the top priority groups and then other groups, such as older adults, people with chronic medical conditions and essential workers. The general public might be able to be immunized by spring or summer, officials say.
The state group is looking at prioritizing health care workers and long-term care residents equally; nationally, there are about 21 million health care workers and 1.6 million residents of long-term care facilities. The subcommittee is considering giving 10% more doses to places with higher "social vulnerability" and to organizations that immunize not only hospital and clinic workers but also EMS, home health care and other types of frontline workers.
One proposal calls for providing some vaccine to as many places around the state as possible instead of fulfilling full orders for a few places. Other proposals say COVID-19 activity levels shouldn't be taken into account because they're high everywhere and staffing shortages shouldn't be considered because they can change quickly.
The subcommittee, appointed by the state Department of Health Services, is expected to vote on the measures Friday before distributing them for public comment.
Rural areas
One point of debate Tuesday was how to make sure rural areas get adequate vaccine.
Rob Gundermann, CEO of the Coalition of Wisconsin Aging and Health Groups, said rural people are dying from the coronavirus at higher rates. When nurses at rural clinics can't work because of infection or exposure, the impact is greater, he said.
"It's older, sicker and poorer than the rest of the state," Gundermann said.
But Lewandowski, who works with vaccination programs through the Rural Wisconsin Health Cooperative, said rural areas face logistical challenges with COVID-19 vaccines, such as Pfizer's vaccine candidate that requires deep freezing and will come in pallets of nearly 1,000 doses each.
"It would be very difficult to prioritize rural communities, rural hospital and clinics," she said, adding that it would be better to focus on equity.
Temte, associate dean of the UW School of Medicine and Public Health, said the Centers for Disease Control and Prevention's Social Vulnerability Index gives some priority to rural areas. The index includes socioeconomic status, minority population, housing, transportation and other factors.
The subcommittee debated whether or not to use the index in weighing how much vaccine organizations should get.
Health care systems can use the index in deciding who to vaccinate first, and the index may help the state allocate later shipments of vaccine, but it may be too detailed for distributing the very first doses, said Dr. Rajiv Naik of Gundersen Health System.
"Does equity need to be addressed in phase 1a?" he asked.
There's no way to monitor whether organizations that say they'll immunize EMS and other workers actually do so, meaning it "would have to be on the honor system," said Stephanie Schauer, immunization program manager for the state health department.
Local health departments might help vaccinate some people with the state's first doses if they can find other agencies to help with contact tracing, said Margaret Gesner, health officer with the Central Racine County Health Department.
"It's going to vary, unfortunately, from health department to health department, depending on the capacity," Gesner said.