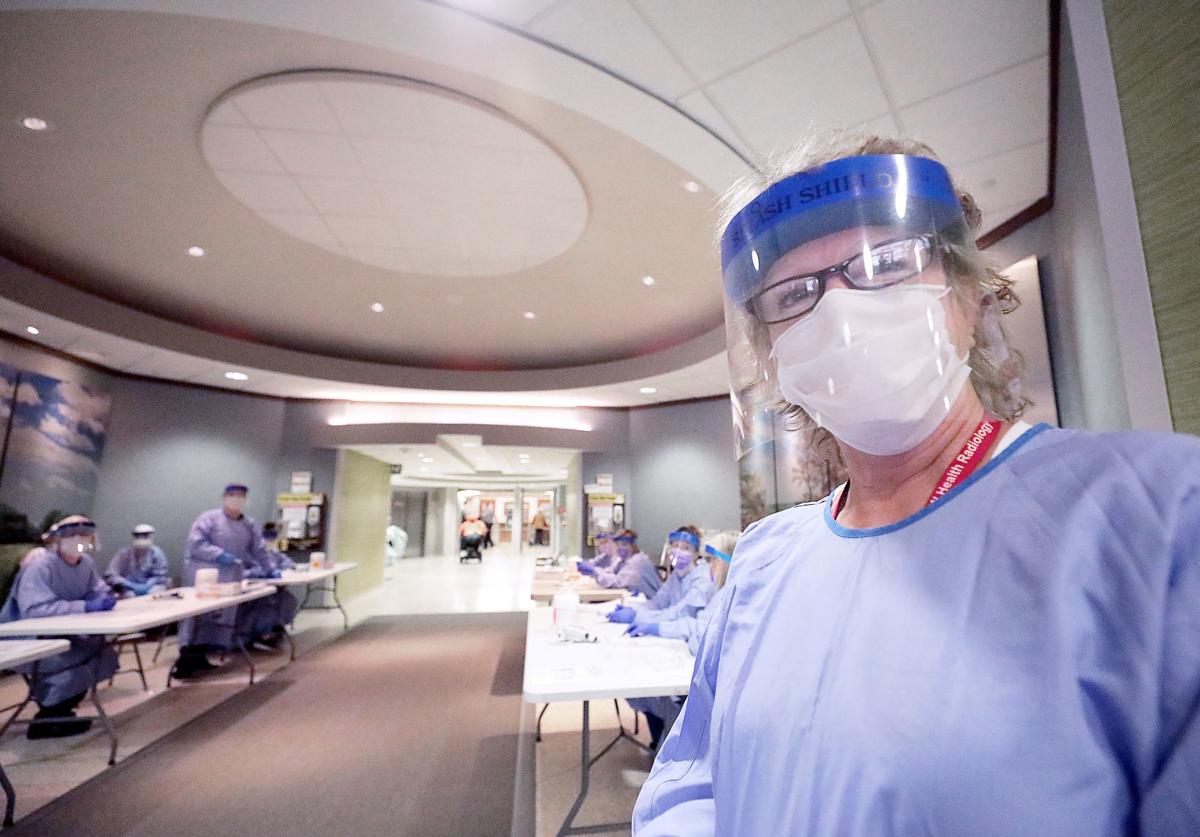 The growing COVID-19 pandemic is causing health officials to rethink their position that the general public should not wear masks — but basic masks are more likely to protect others, not the wearer, and shouldn't replace handwashing and social distancing, doctors say.
If people wear a mask, it should be a homemade one, to conserve the limited supply of commercial masks for health care workers, doctors say.
Homemade masks might help keep people who feel well but are infected with the new coronavirus from spreading it to others, though there is not widespread proof of that. But such masks may not offer much protection for the wearer and can cause problems for people who are ill, who should instead stay home and avoid others as much as possible, doctors say.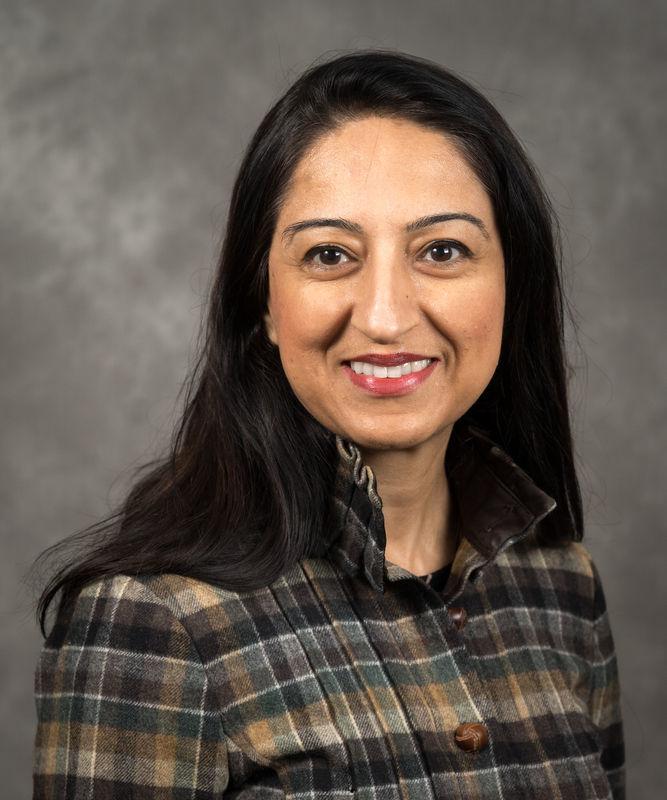 "If you have any kind of symptoms, the moment you sneeze, that homemade mask is going to get soaked," said Dr. Nasia Safdar, medical director of infection control at UW Health. "You take it off, you contaminate your hands and you contaminate the environment."
Wisconsin on Wednesday reported 1,550 cases of COVID-19 and 24 deaths, and for the first time said how many people with confirmed infections have been hospitalized: 398, or 26%. Public Health Madison and Dane County reported 232 cases, including three deaths.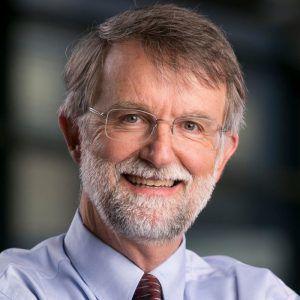 One reason health officials have discouraged broad use of masks is that people might think they can resume normal activity if they wear one, said Dr. Pat Remington, director of the preventive medicine residency program at the UW School of Medicine and Public Health and former associate dean.
Another reason is that people may touch their face and mouth more when putting on a mask or adjusting it. Social distancing and handwashing are more effective in protecting people from infection, doctors say.

"Masks could allow people to break some of the social distancing rules," Remington said.
Health officials are reconsidering their guidance because a fair amount of COVID-19, unlike many infections, appears to be spread before infected people develop symptoms. It also might be spread among people who never feel ill or have mild symptoms that appear to be something else, such as allergies, doctors say.
COVID-19 appears to spread mostly by droplets through coughs and sneezes, but there is some evidence it can be transmitted more broadly through the air, health officials say. That could bolster the argument for wearing masks, to reduce the chance that people who don't know they're infected will transmit it.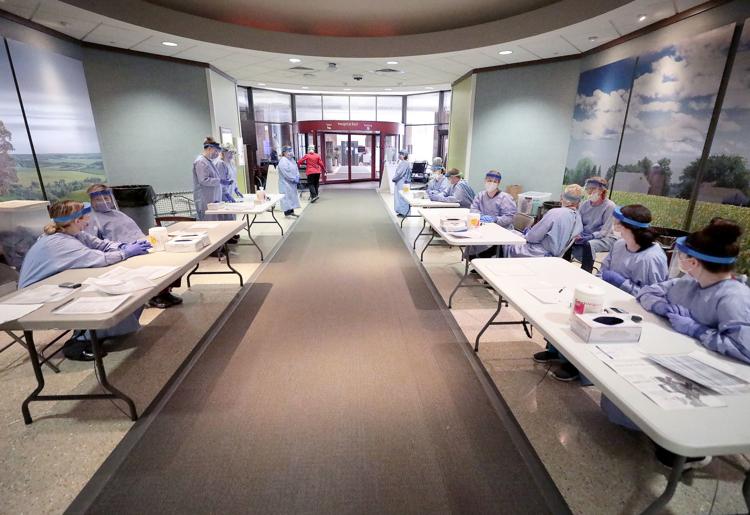 State guidance
Dr. Ryan Westergaard, chief medical officer for the Wisconsin Department of Health Services' Bureau of Communicable Disease, said, "Federal guidance on this issue is evolving, and DHS is discussing how to approach this question here in Wisconsin."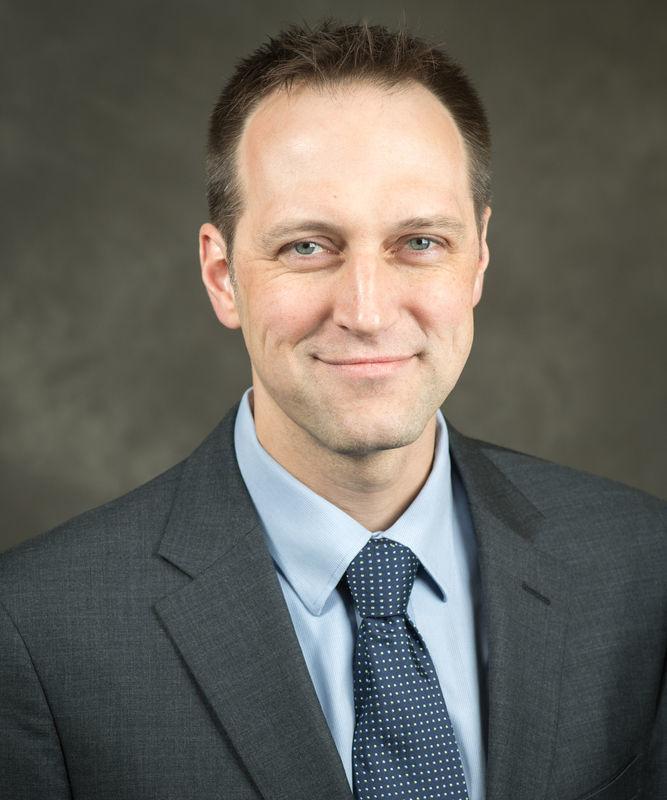 Commercially made masks, for which supply is currently inadequate, should be reserved for health care workers, Westergaard said. For the general public, he said it's not clear if homemade masks are better than nothing.
Homemade masks can block respiratory droplets from people wearing them but can lead to hand contamination and have "unintended negative effects," he said.
"Individuals should not assume that wearing such a mask will protect them from contracting COVID-19," Westergaard said. But he said using a homemade mask is not harmful if people continue social distancing, handwashing and avoid touching their eyes, nose and mouth.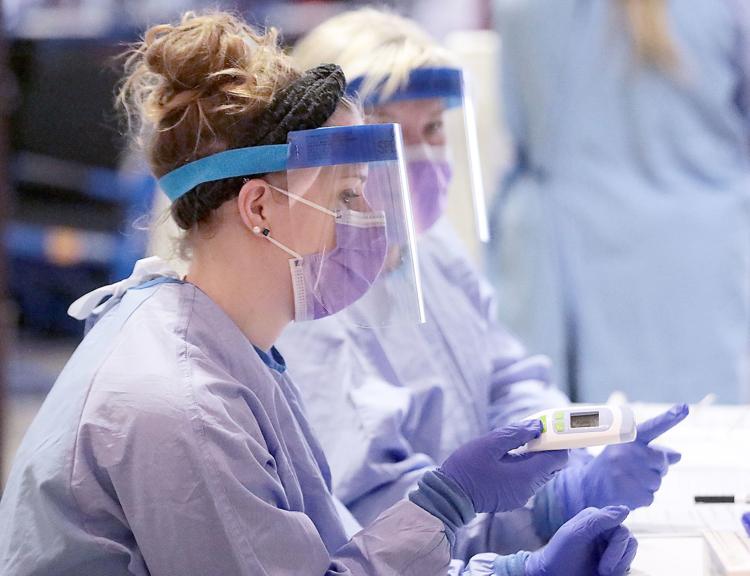 Some Asian societies where mask use is widespread, including South Korea, Hong Kong and Singapore, have reported lower levels of COVID-19 infection than the United States.
That could be from use of masks, but "there are so many other differences with those settings, with respect to testing, quarantine and isolation," Remington said.
A watchful time
If the COVID-19 outbreak gets worse in the Madison area and begins to resemble the situation in New York City, it might make more sense for people here to wear homemade masks if they go out, such as to the grocery store, Remington said. If the supply of commercial surgical masks becomes adequate for the general public, those would be preferred, he said.
Safdar said homemade masks might also make sense now for well people using public transportation.
If the supply of commercial surgical masks was adequate for the general public, wearing them wouldn't be a bad idea, she said. "But that isn't the real world for masks now, with really any type of mask."
Health care workers are scrambling to get commercial masks to protect themselves and others, so any broader public use of such masks only makes the problem worse, Safdar said.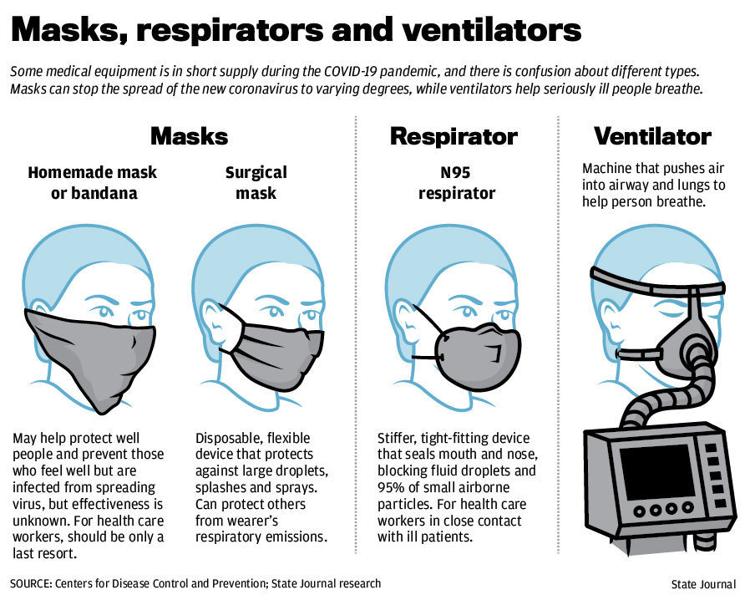 Photos: A look at how COVID-19 is affecting Wisconsin
Requiring masks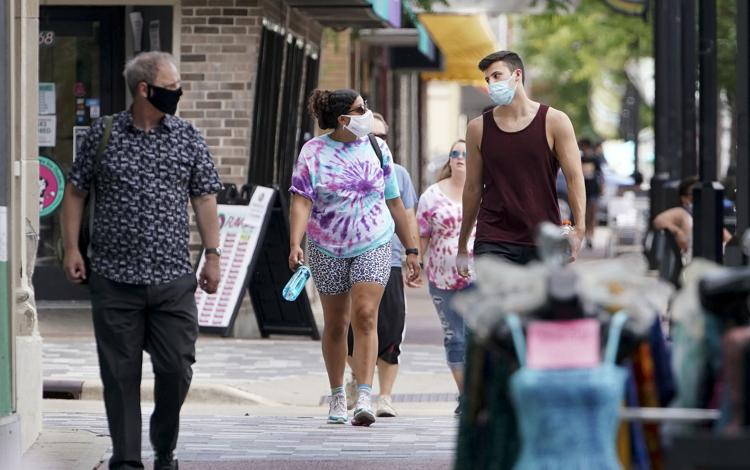 In-person absentee voting begins
Middleton High drive-up graduation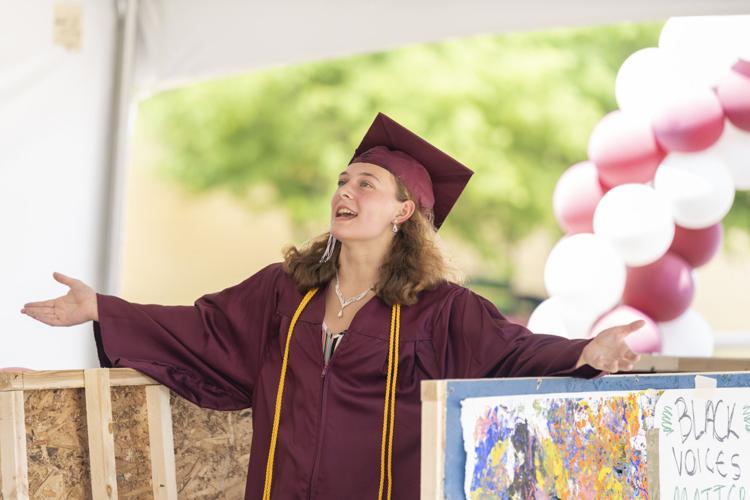 Anti-mask protest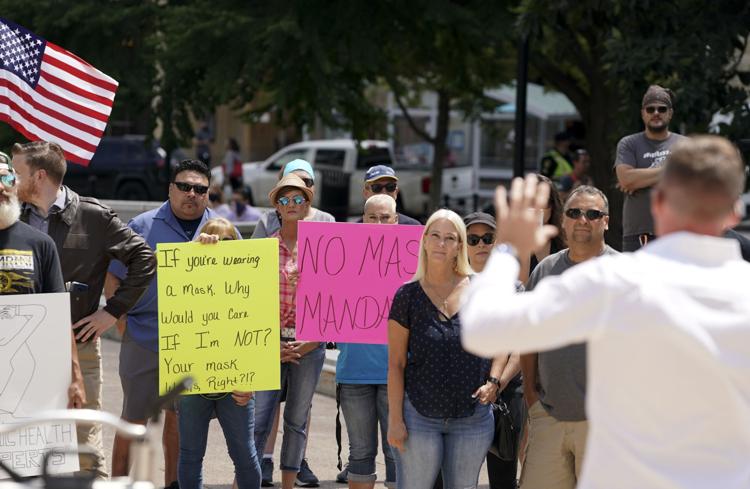 Making COVID-19 masks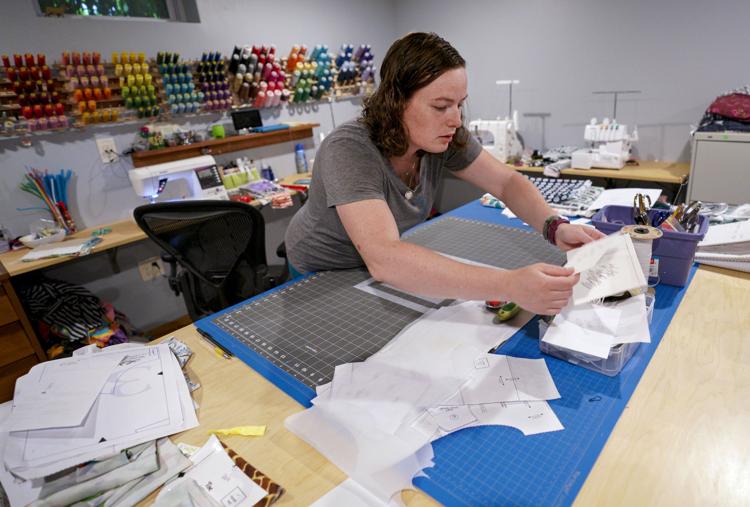 Shortage of coins
Goodman Pool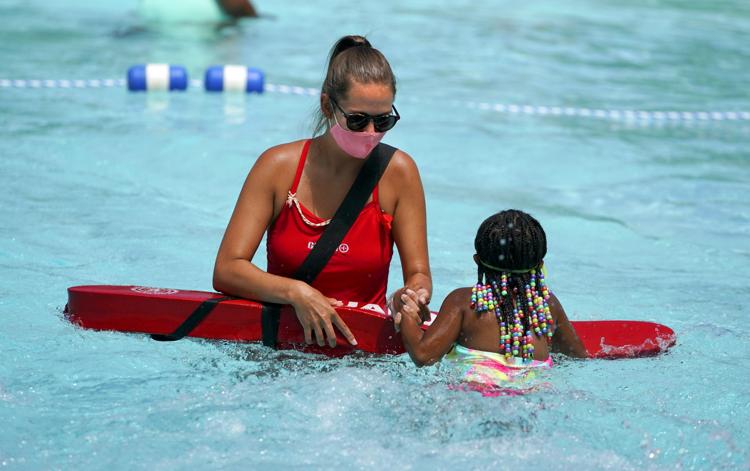 Goodman Pool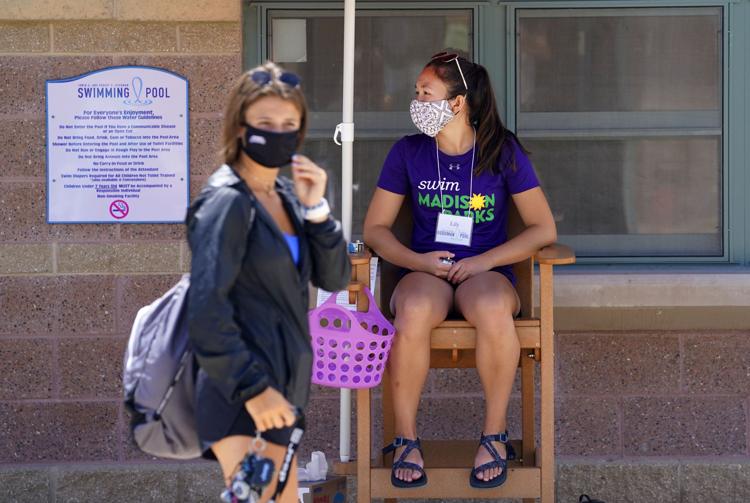 YMCA summer camp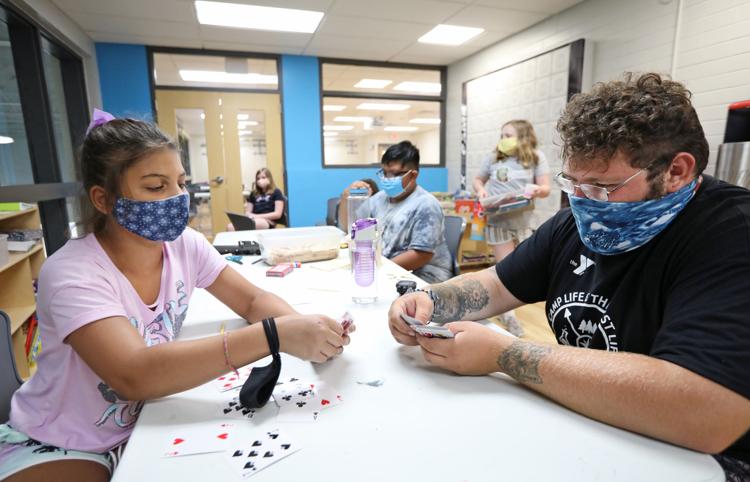 100,000 masks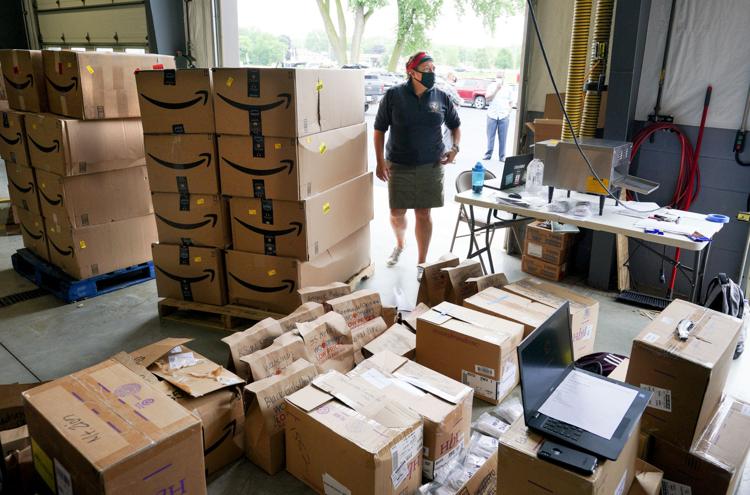 Contact tracing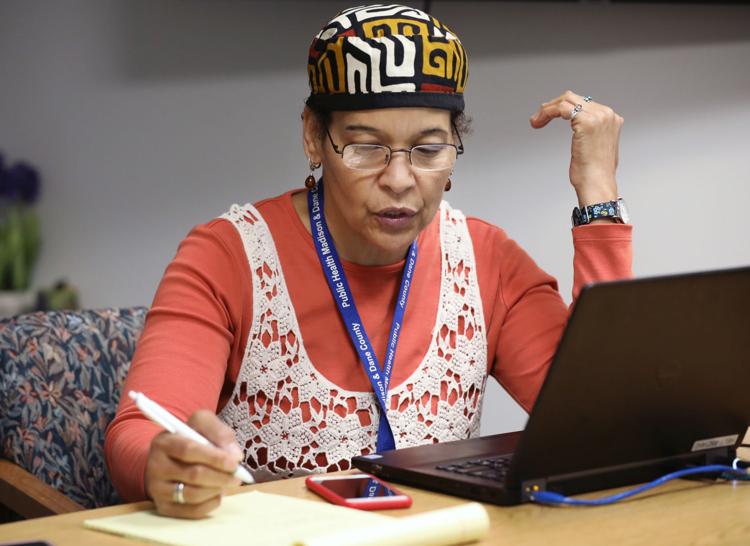 Doctor talking to patient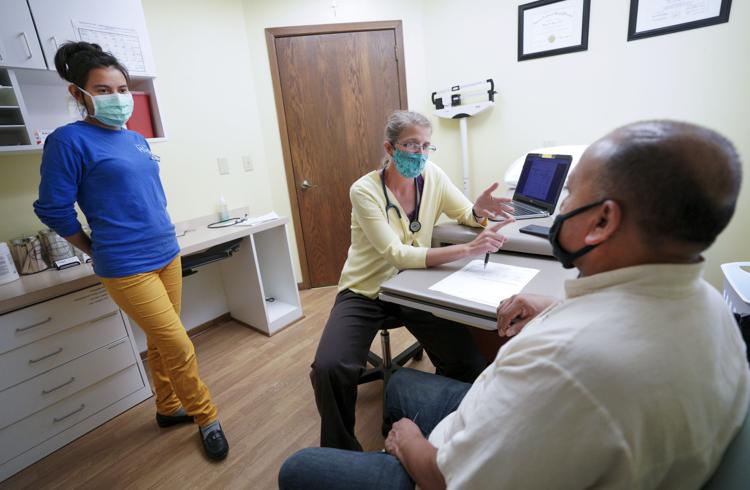 Outdoor class at Pinnacle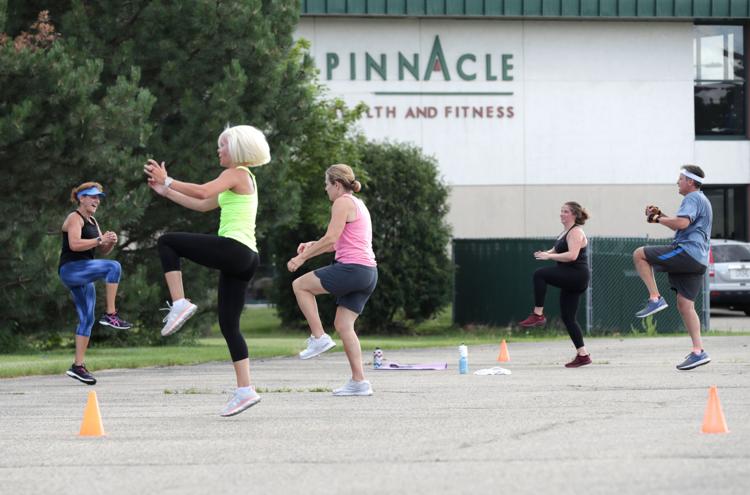 Punching bag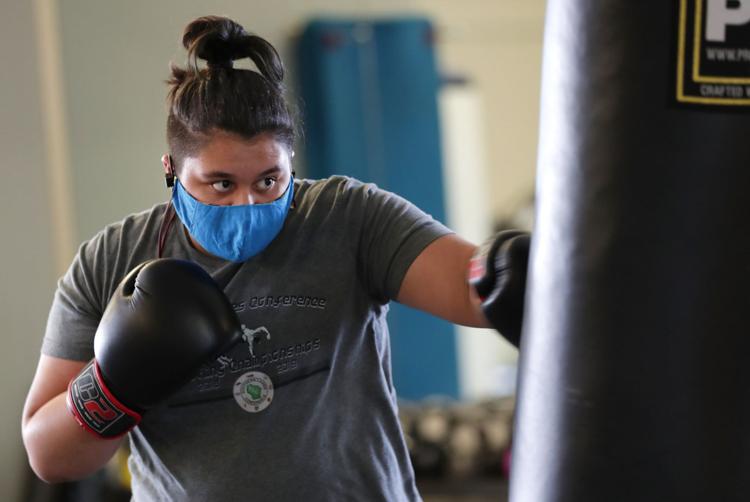 Starlite 14 drive-in theater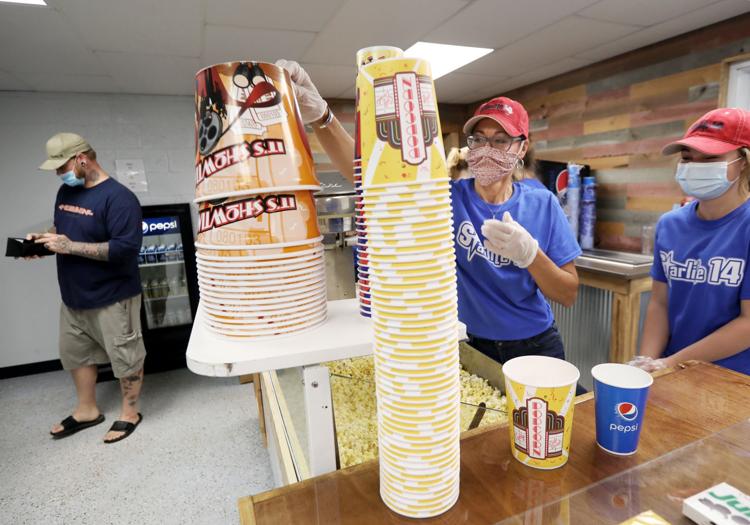 Starlite 14 drive-in theater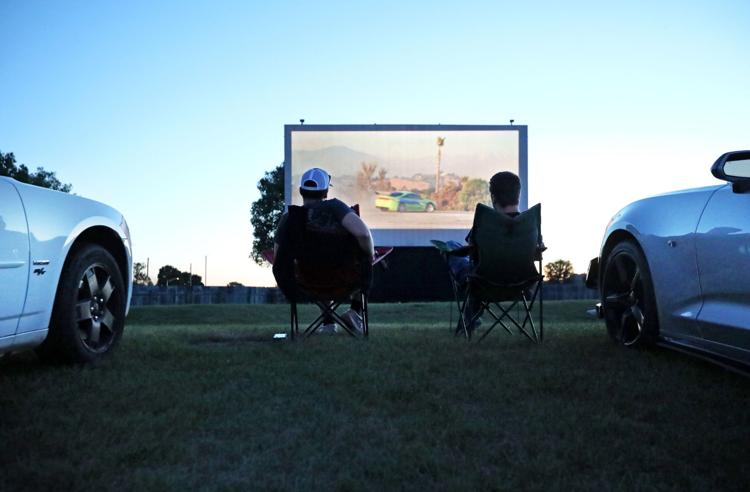 Masks to be required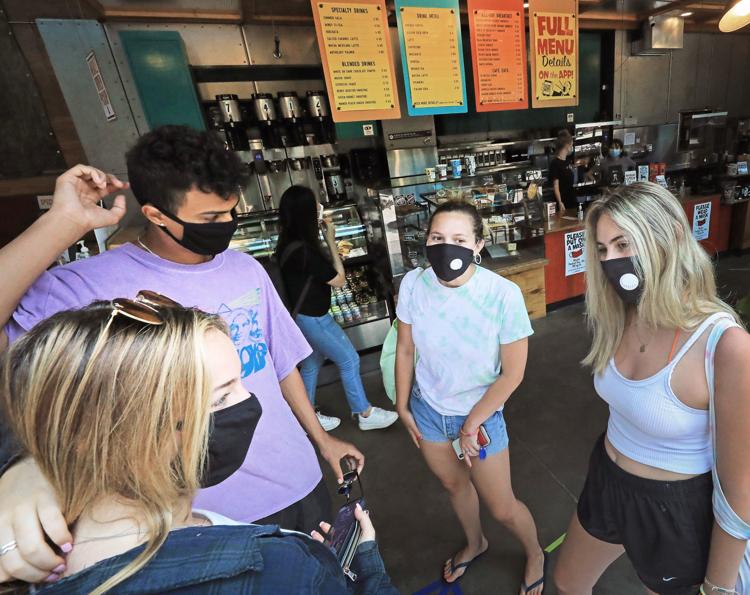 News conference on masks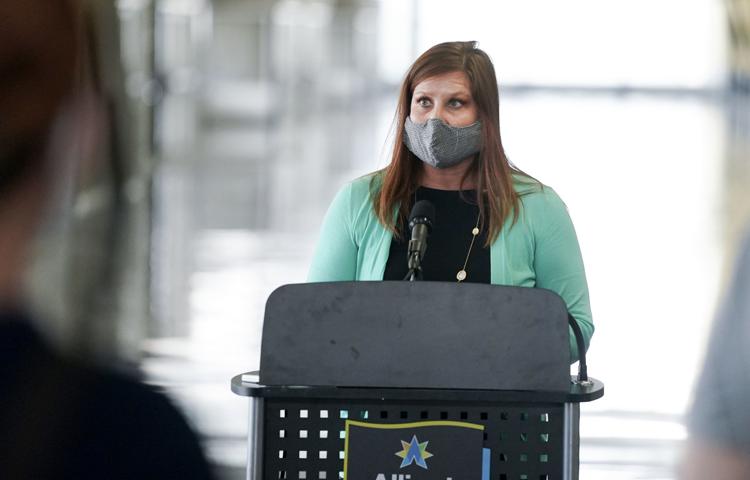 Covid cleaning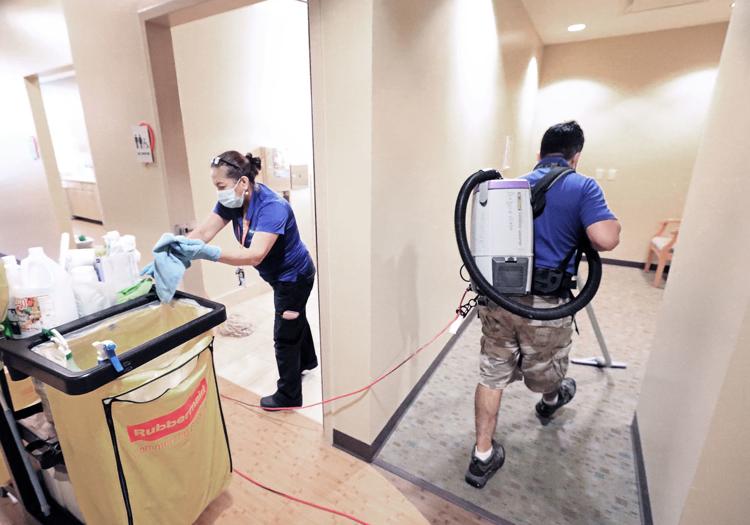 Bar closings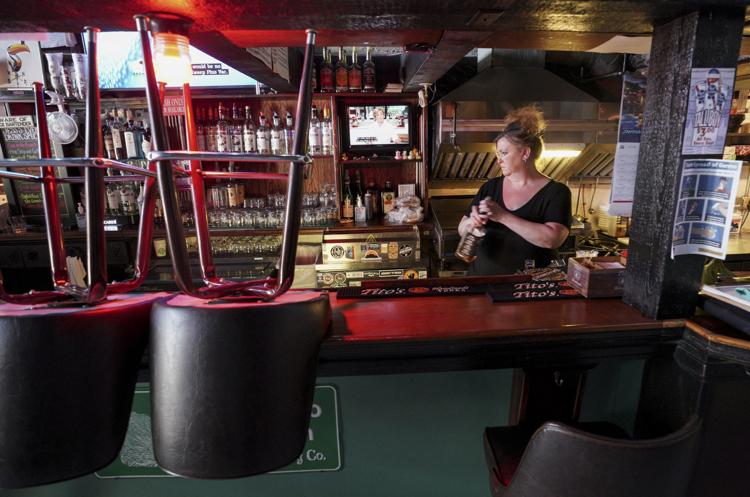 Homeless camps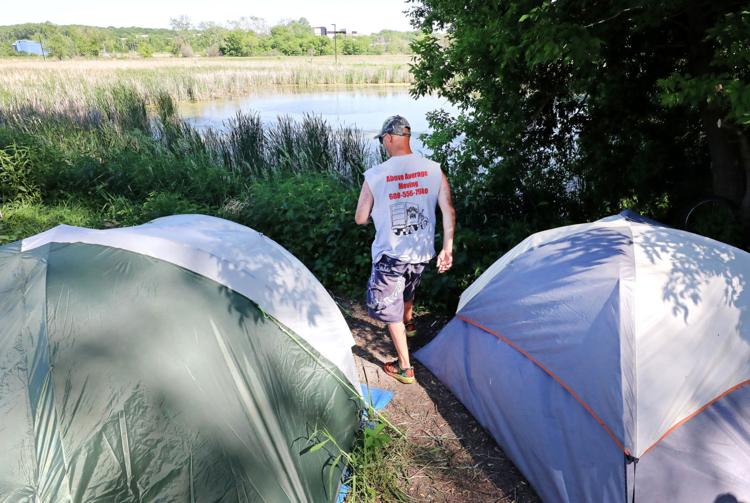 Homeless camps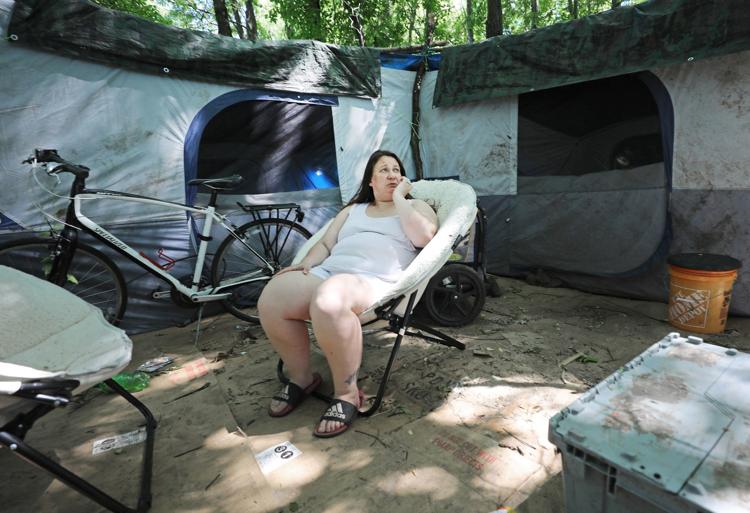 Virus testing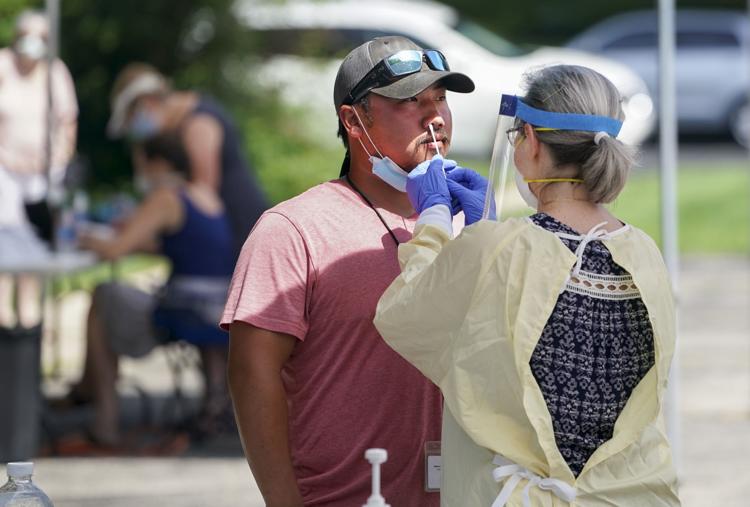 Testing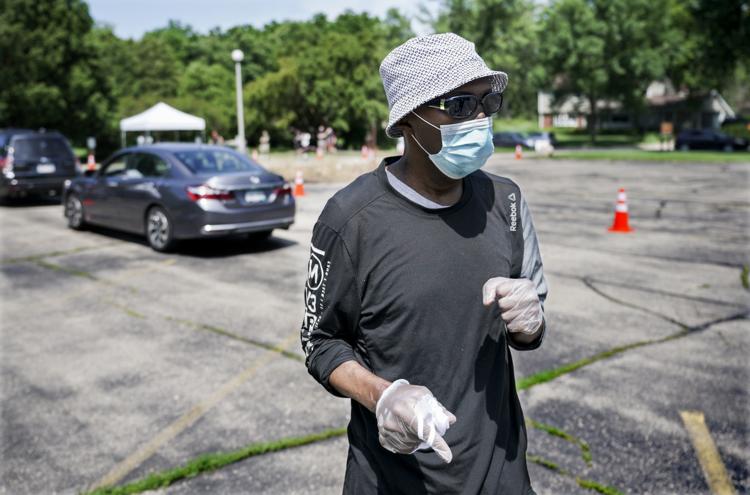 Testing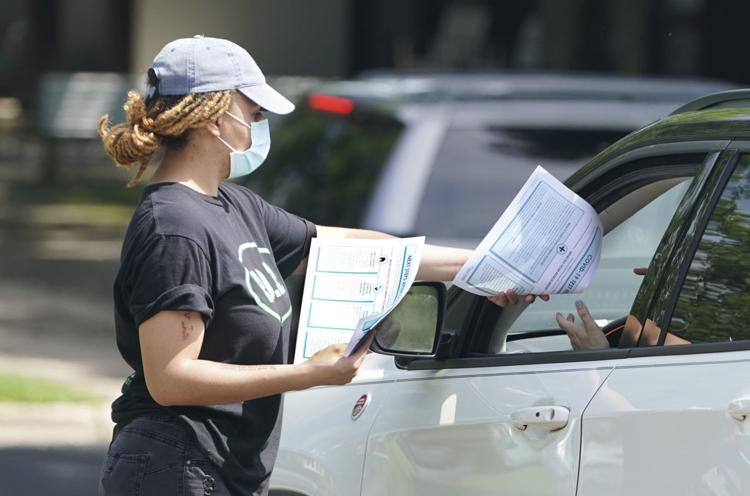 Henry Vilas Zoo reopens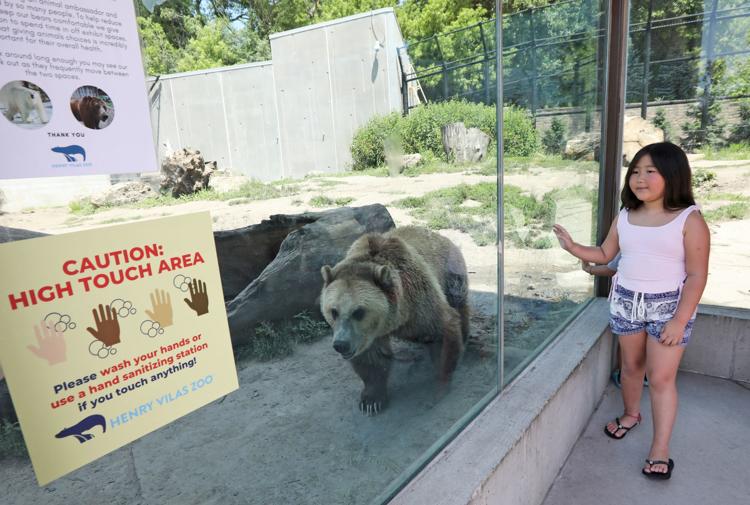 Union Terrace reopening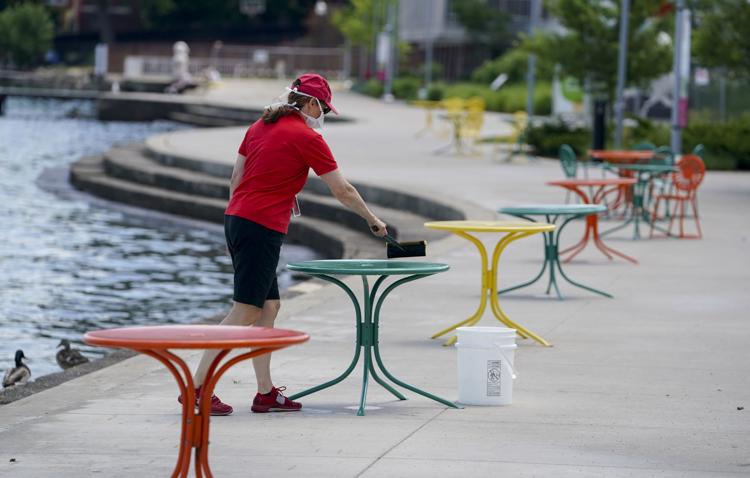 A Day to Remember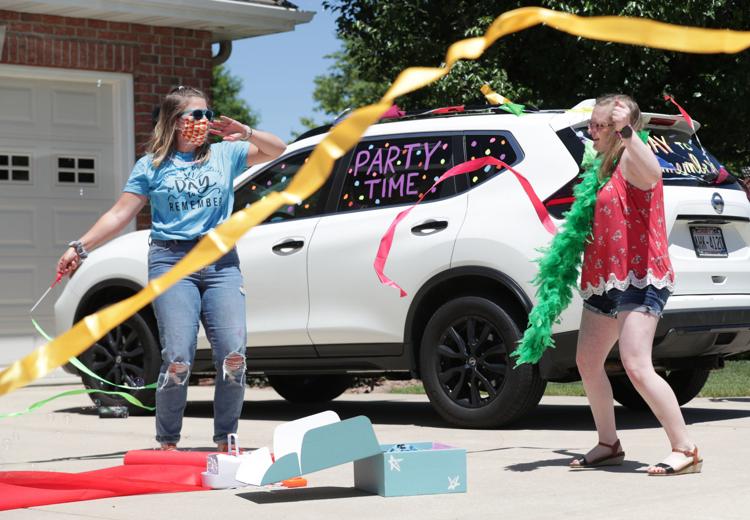 West High grads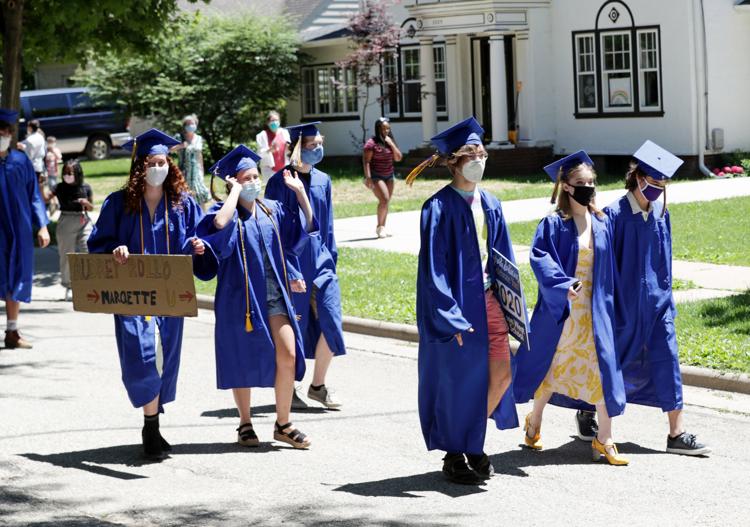 Pool openings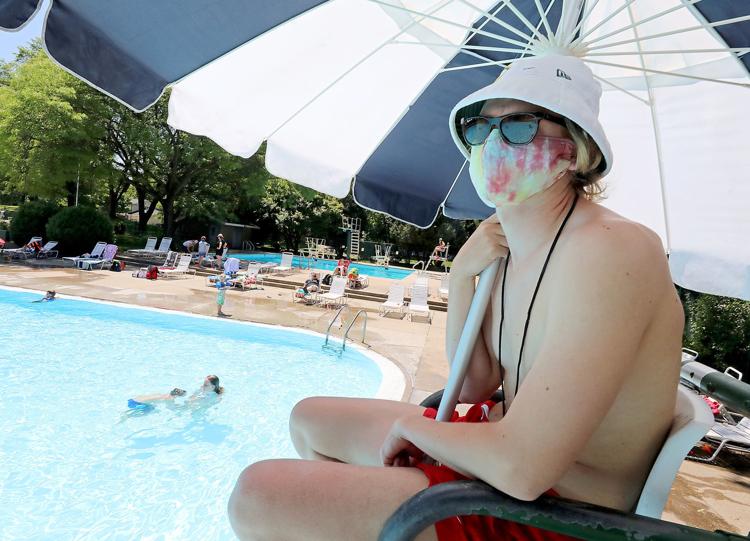 Grads on the Yahara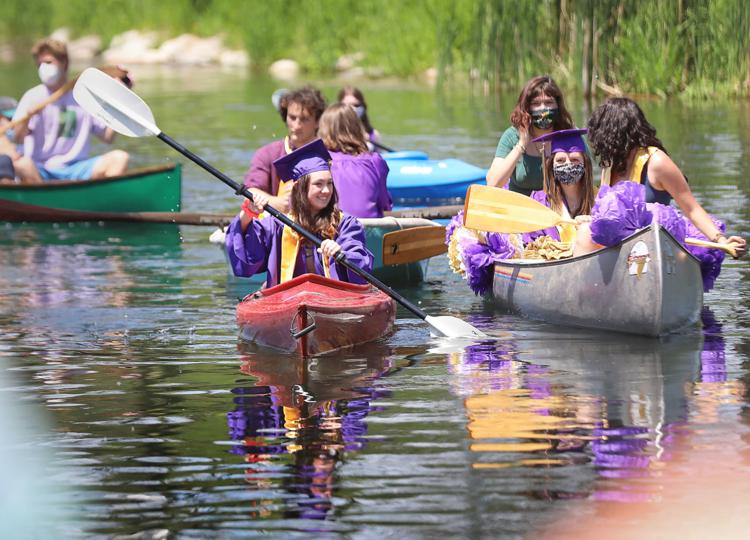 Fifth-grade graduation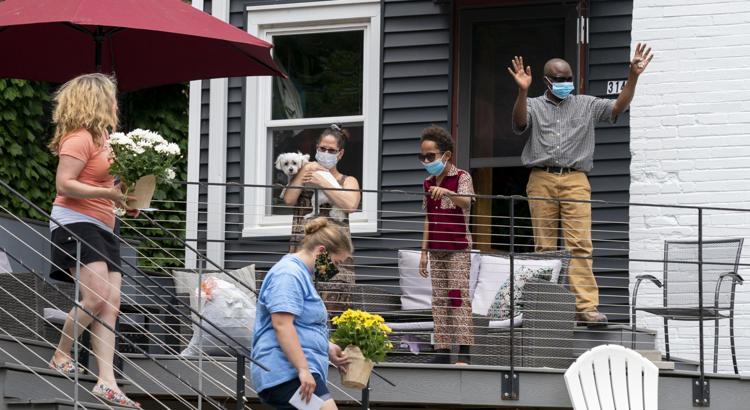 Tribes battling steep losses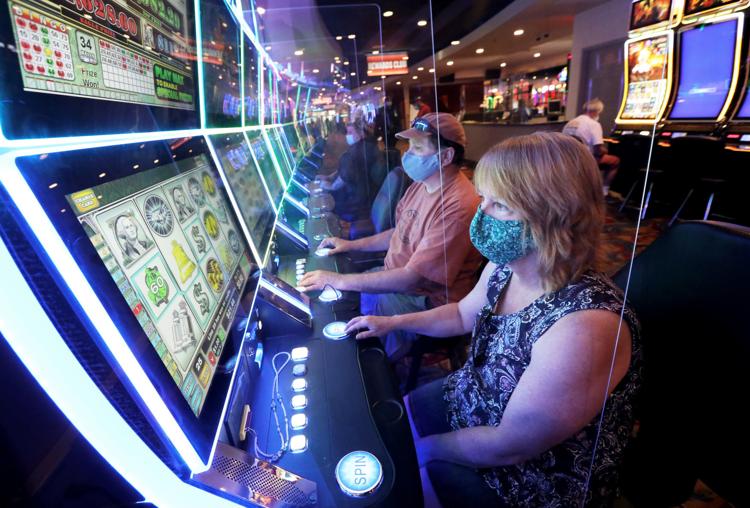 COVID-19 openings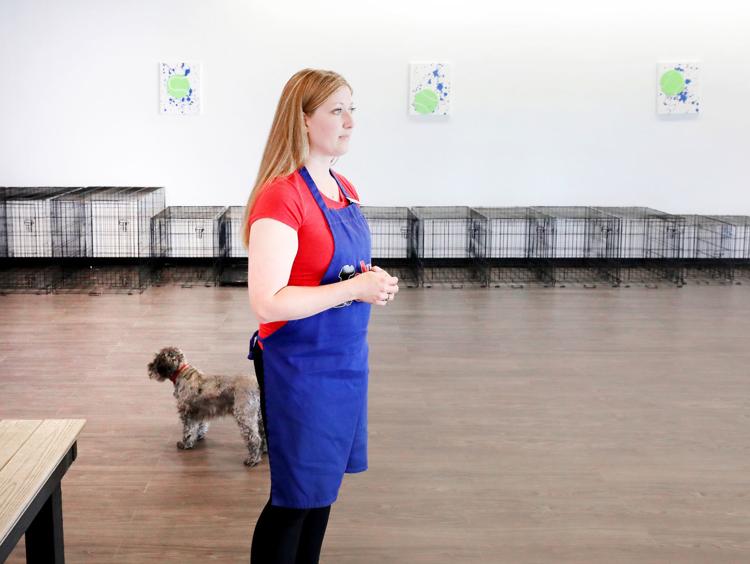 Picking up belongings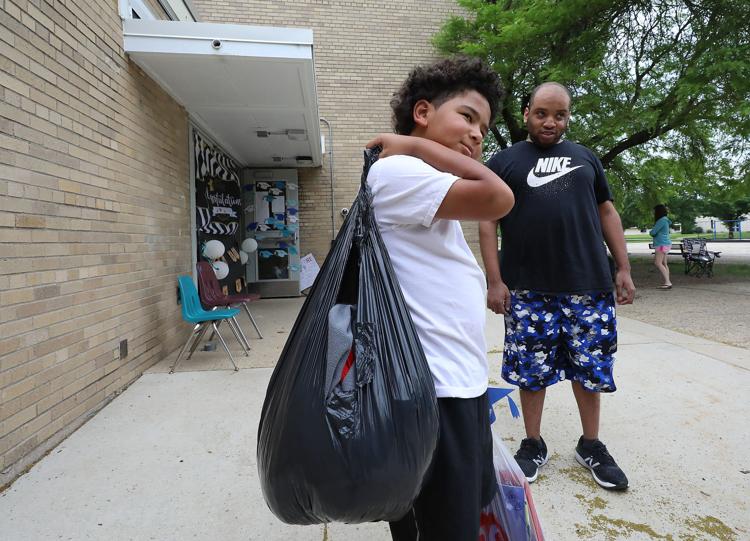 Downtown Businesses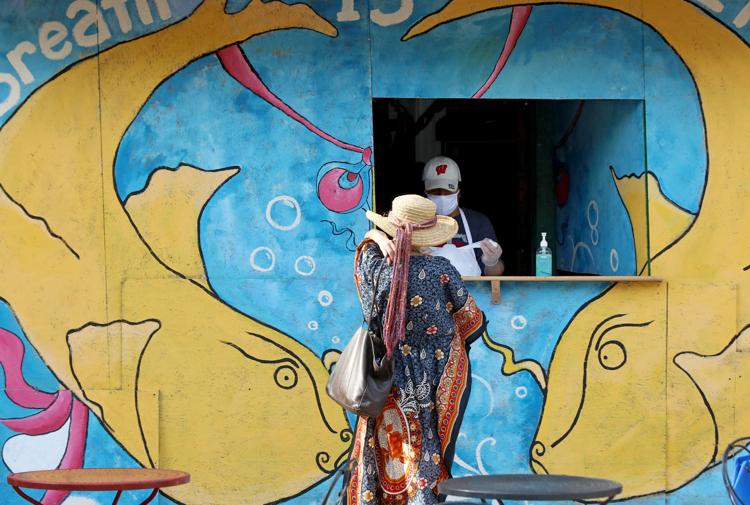 Covid transportation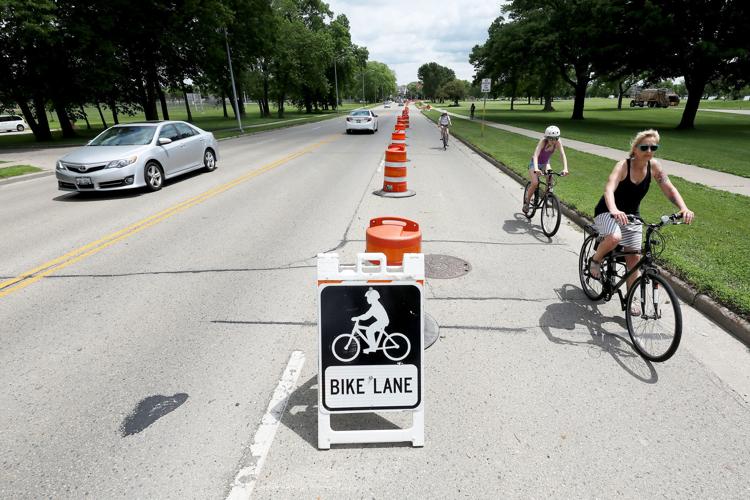 Church capacities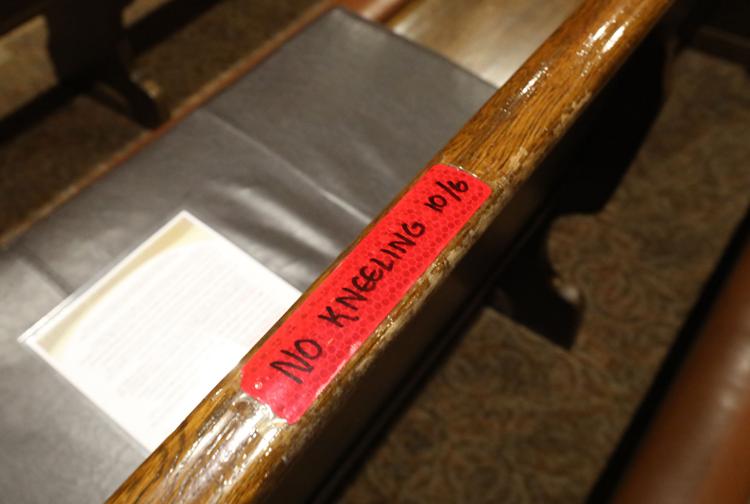 Church capacities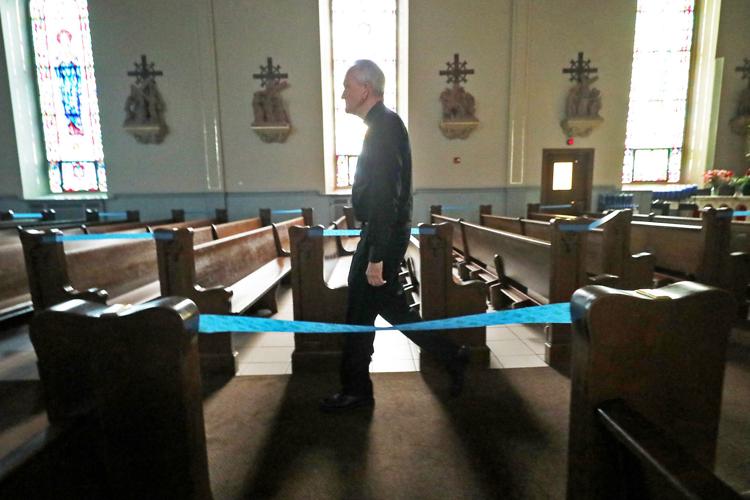 Prepping for reopening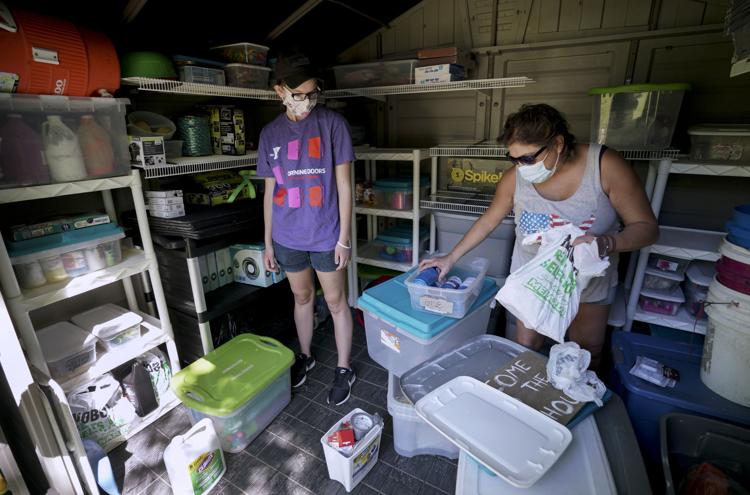 Warner Park - screening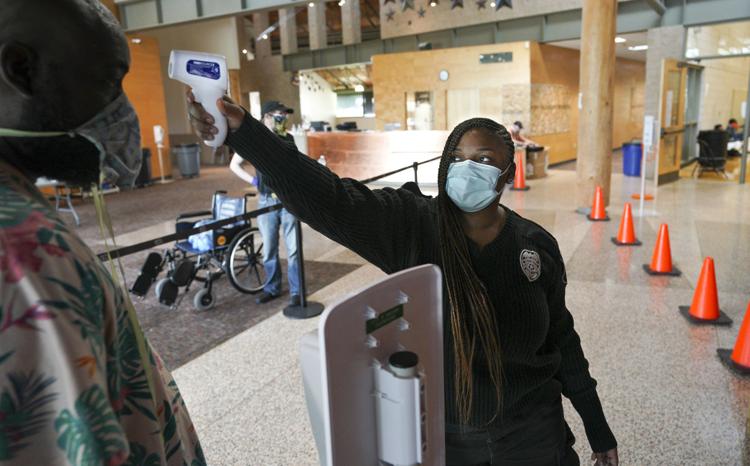 Outdoor Dining East Main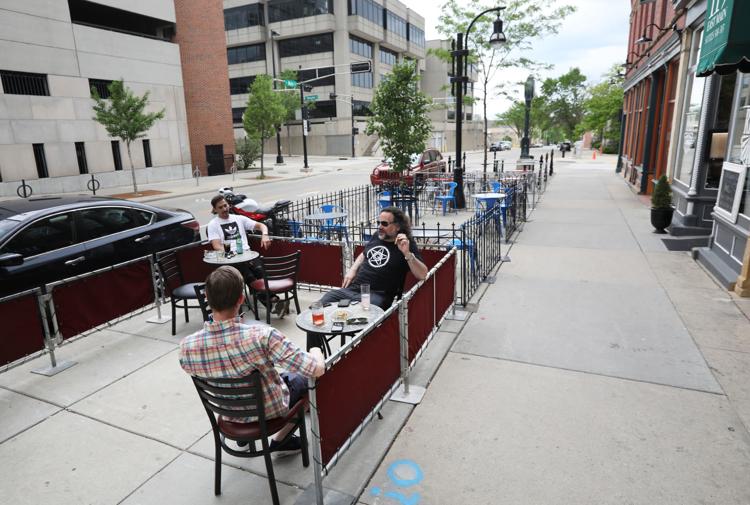 Spacing out customers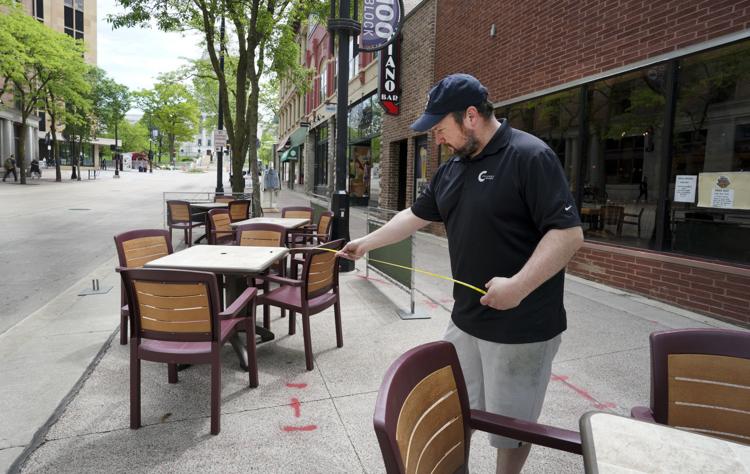 Getting a tattoo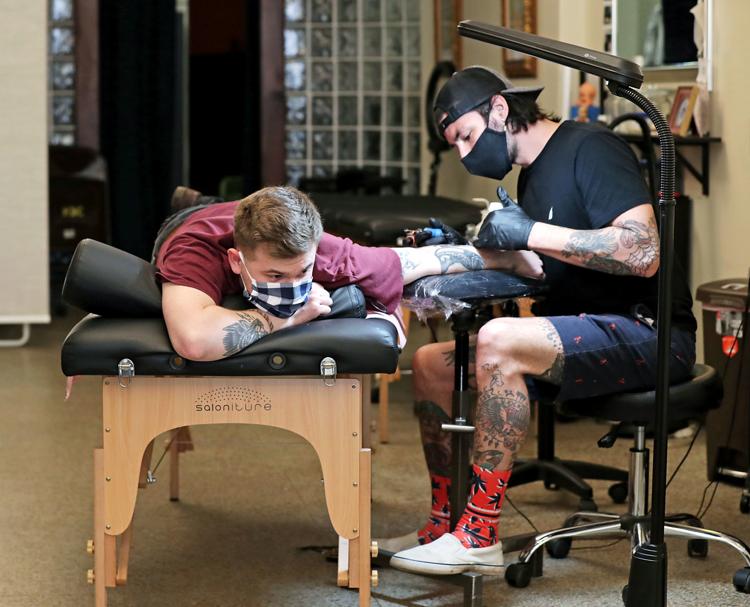 Memorial Day ceremony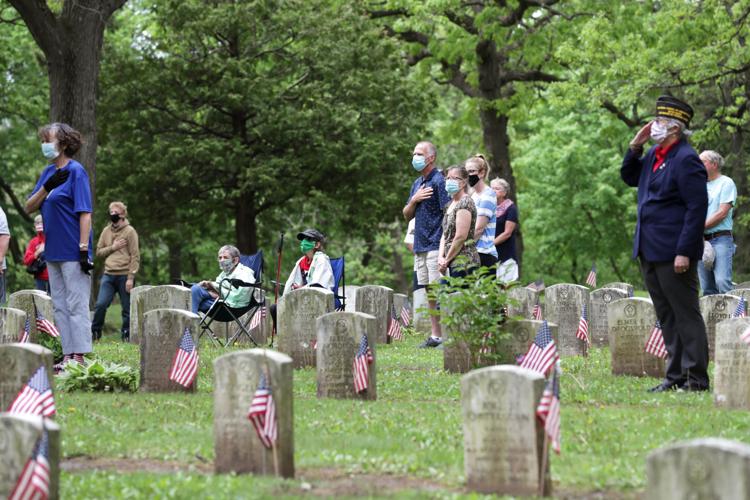 Memorial Day weekend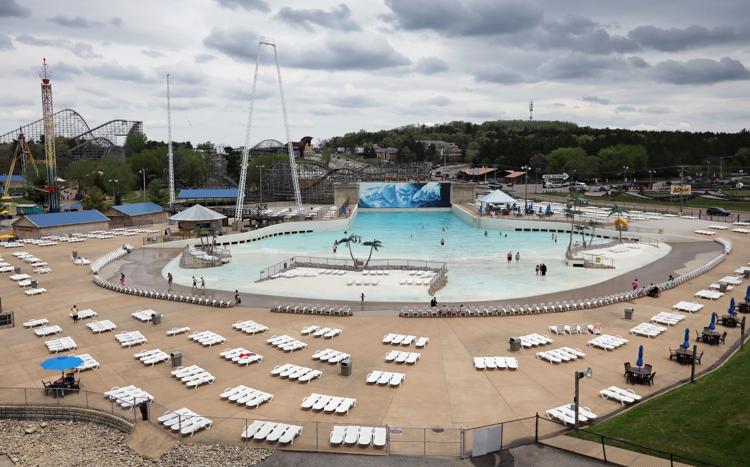 Memorial Day weekend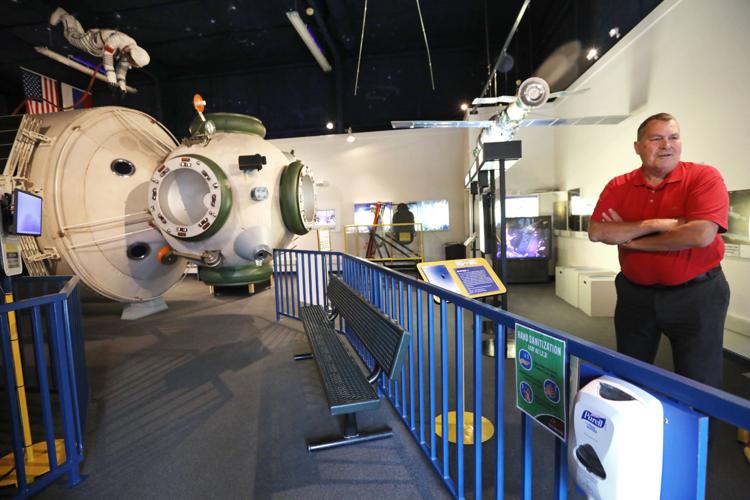 Salons Opening
Fitness openings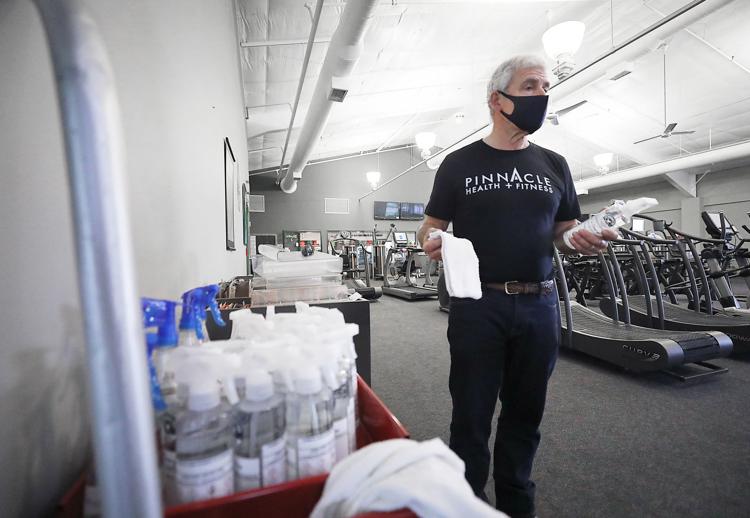 Duck Pond Drive-In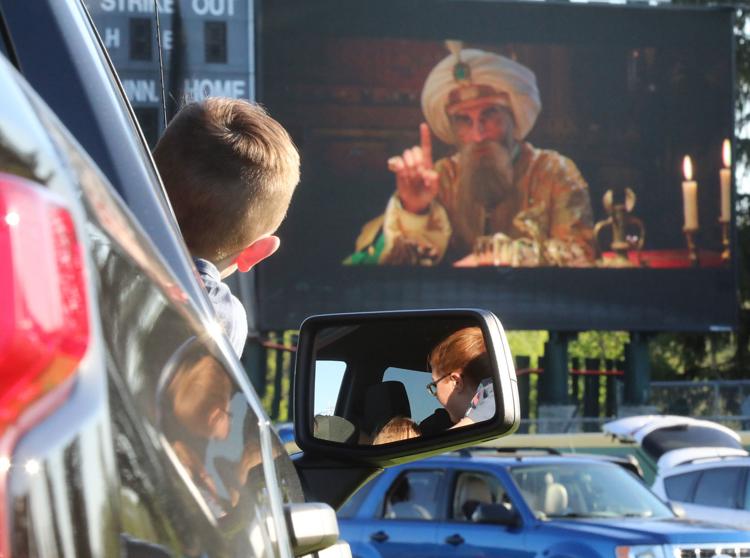 Memorial Union crowd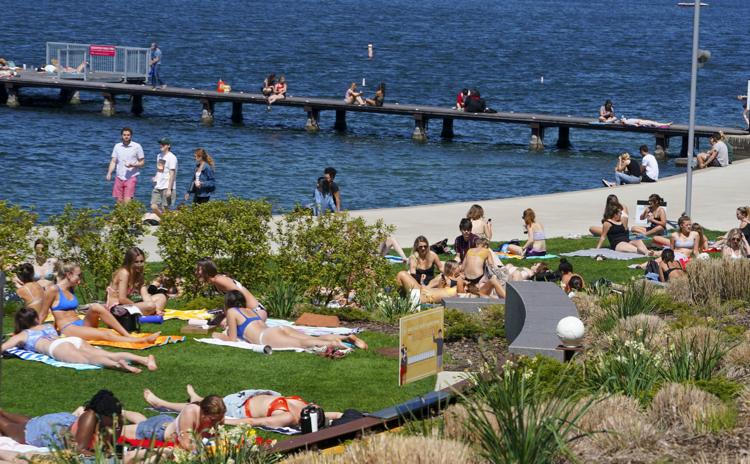 Child care at YMCA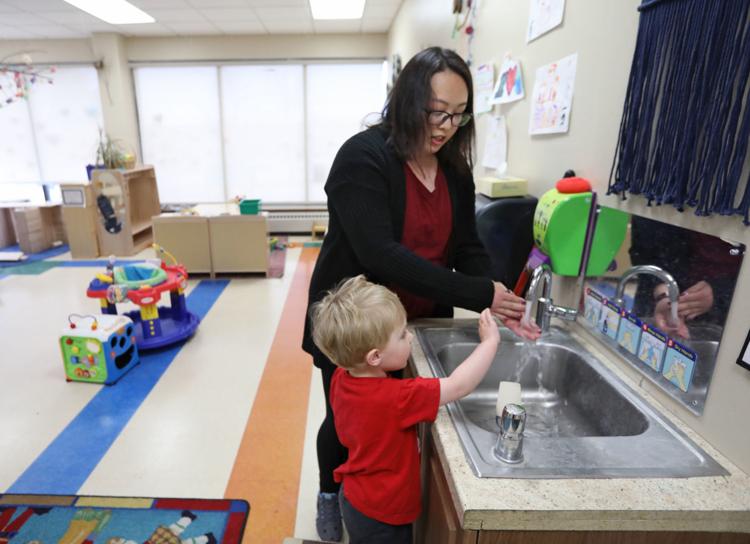 Bikers on Arboretum Drive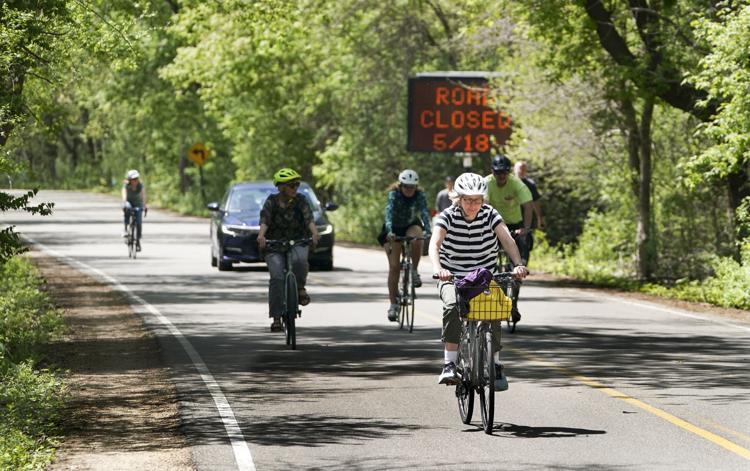 Brittingham Boats
Restaurant open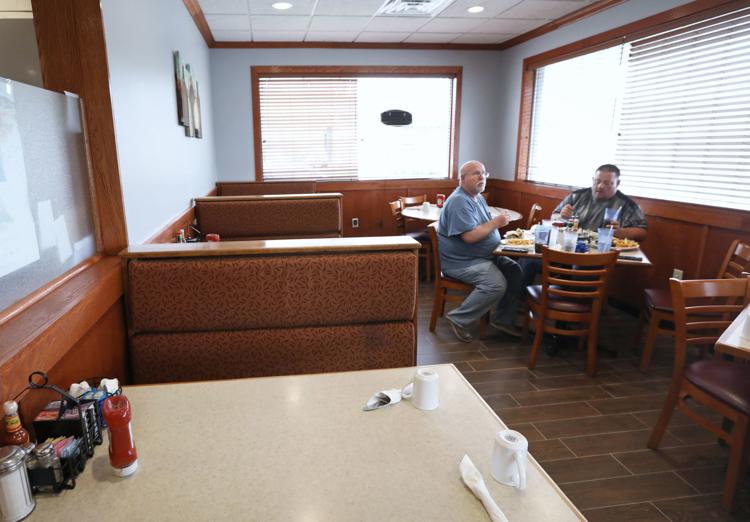 COVID-19 businesses reopen
Restaurant, bars reopen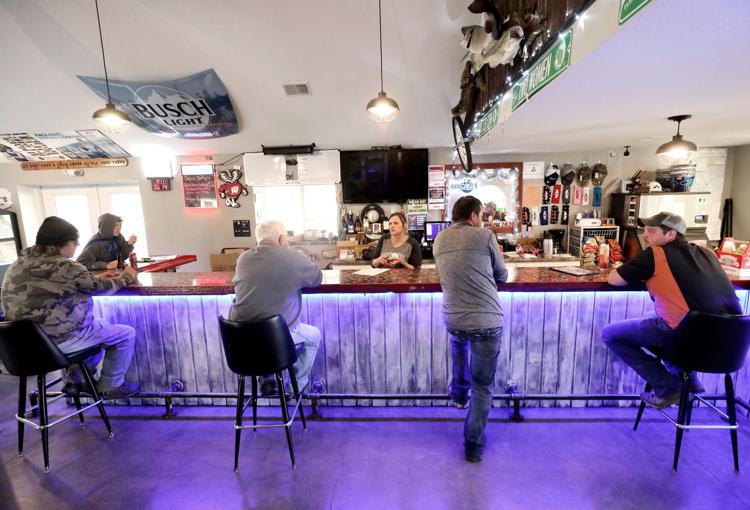 Dentist with patient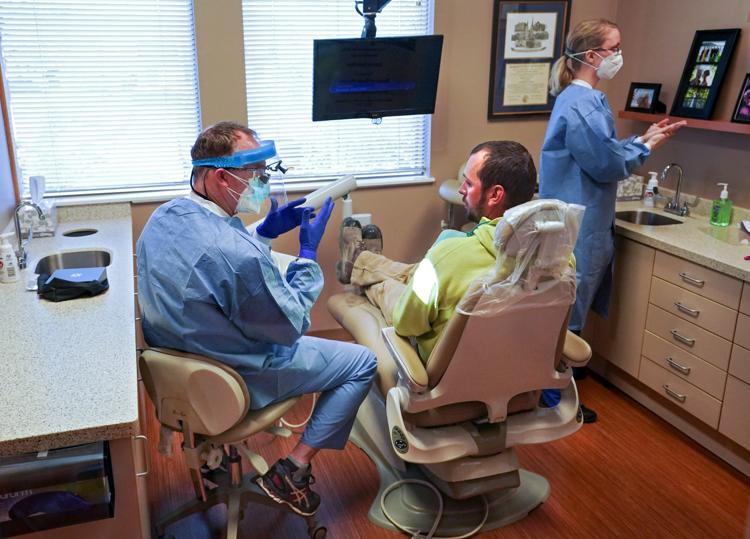 Dane County institutes order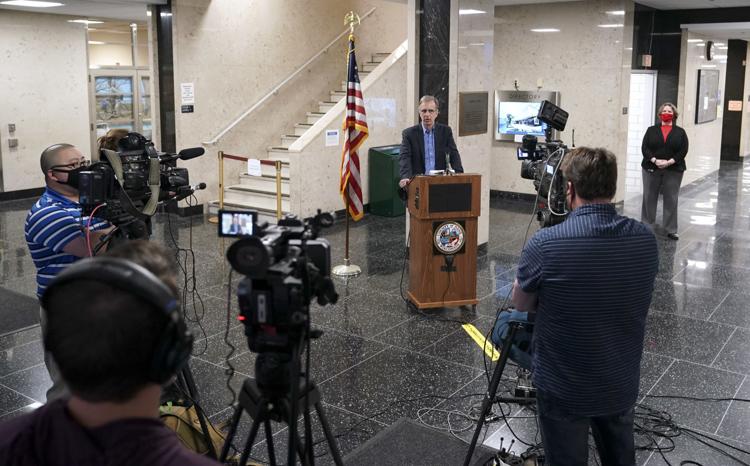 Carry-out food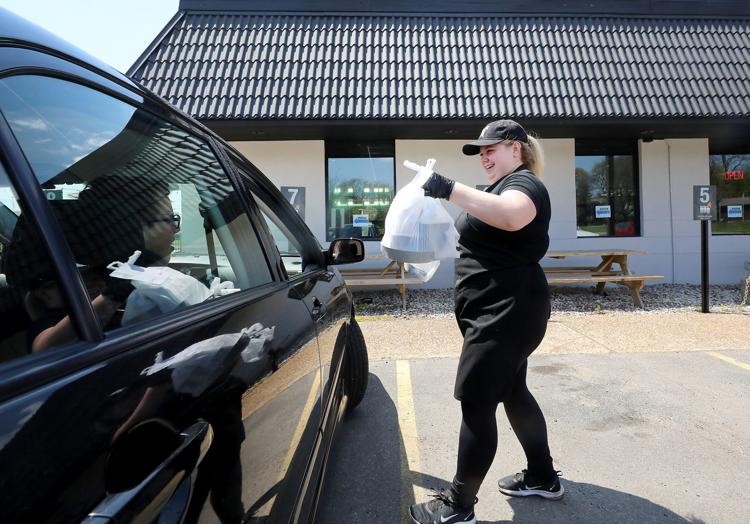 Small retailers reopening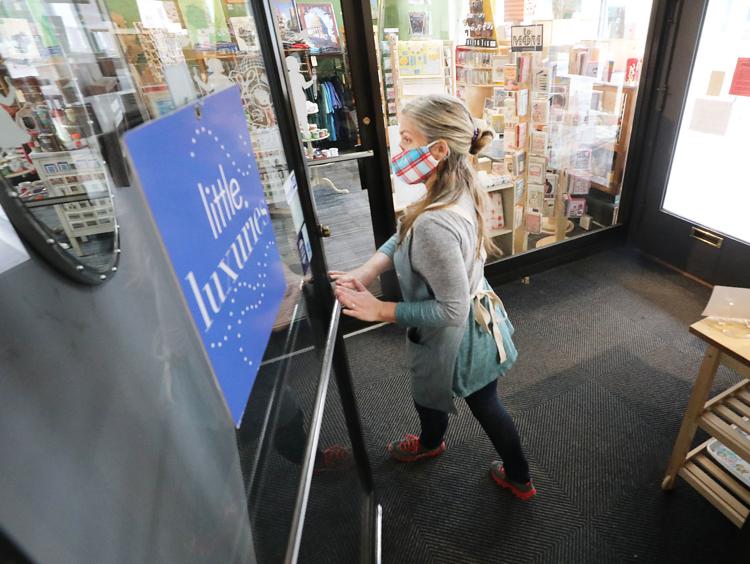 Shoe store reopening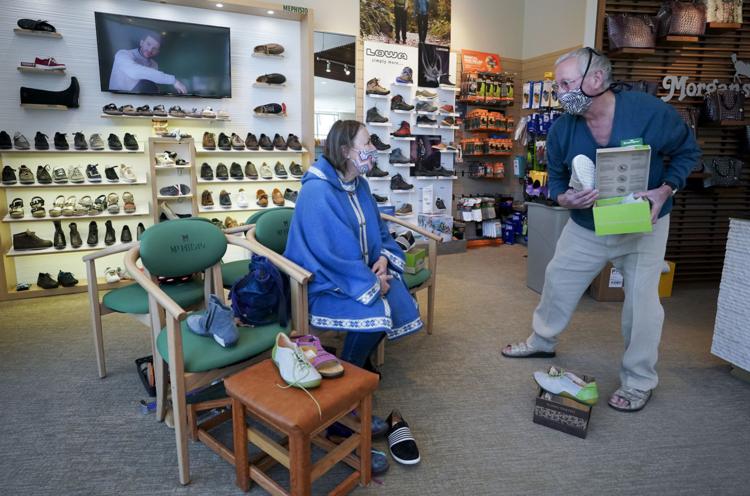 COVID 19 testing site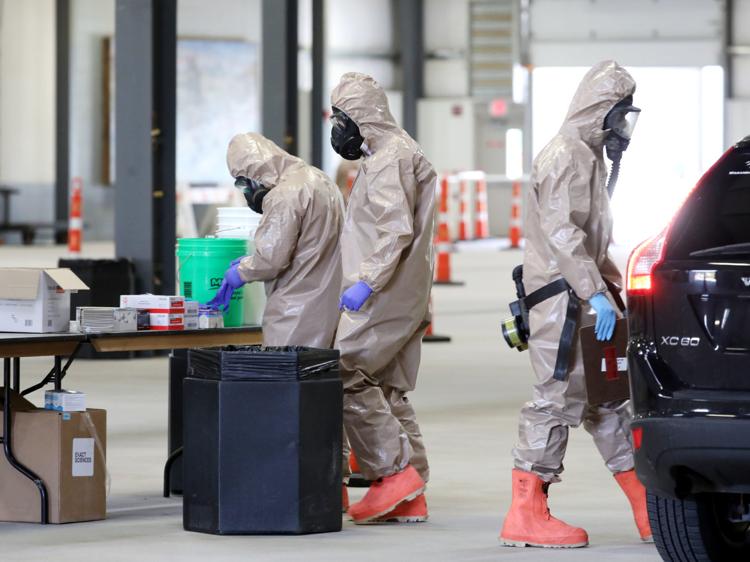 COVID 19 testing site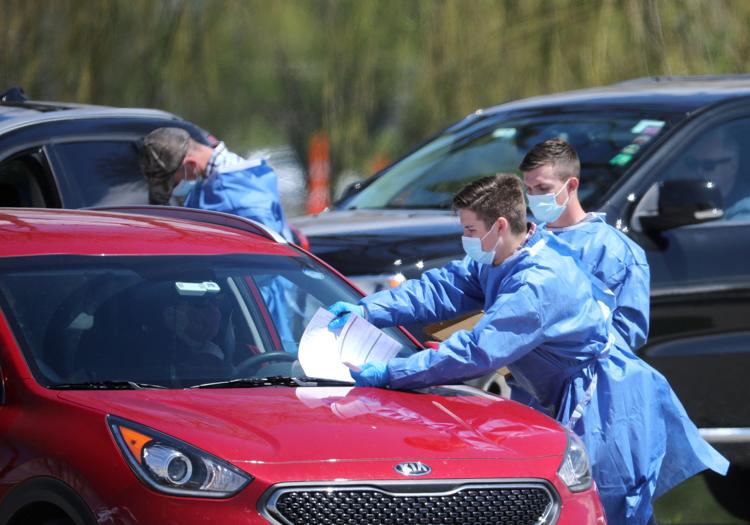 UW-Madison virtual graduation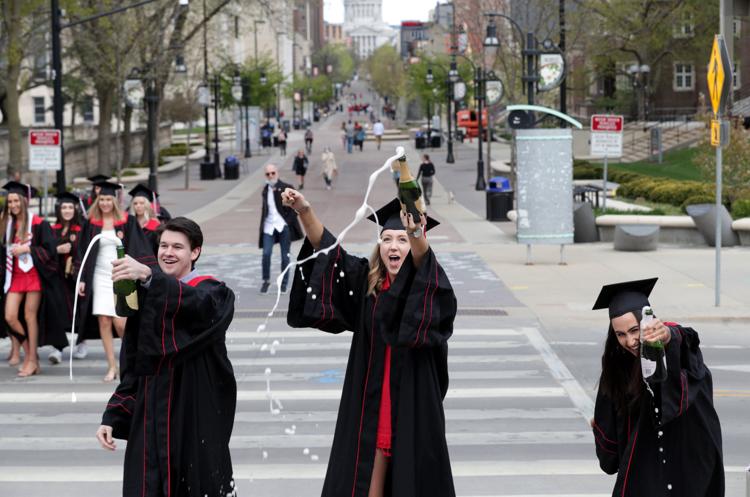 Monona Library Curbside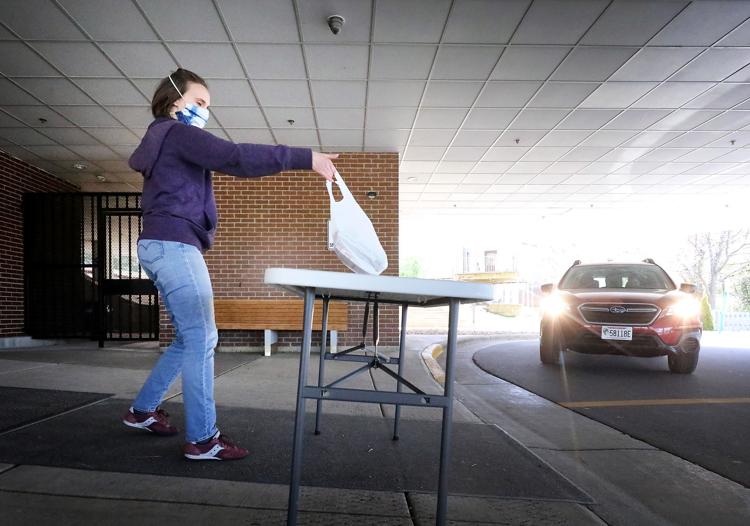 COVID-19 meat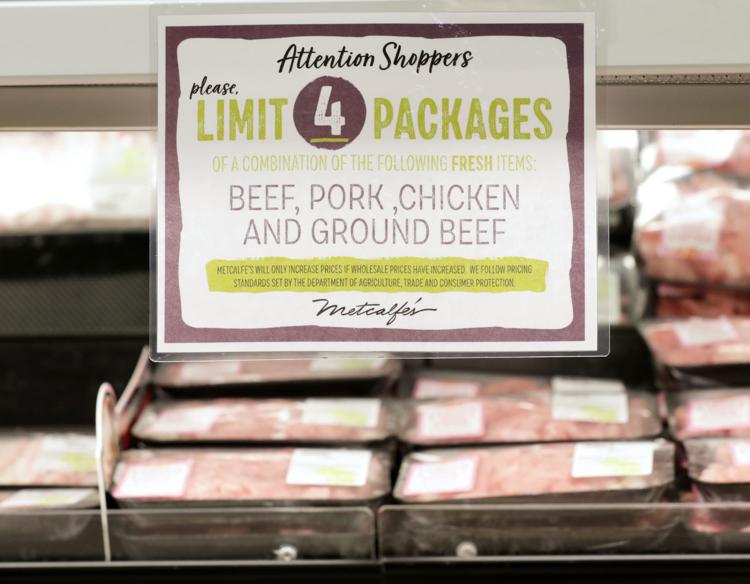 Homeless in parks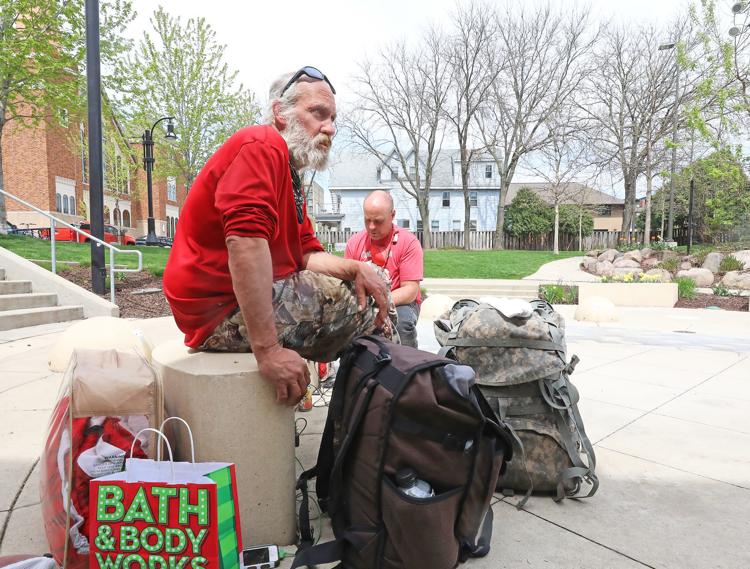 UW Commencement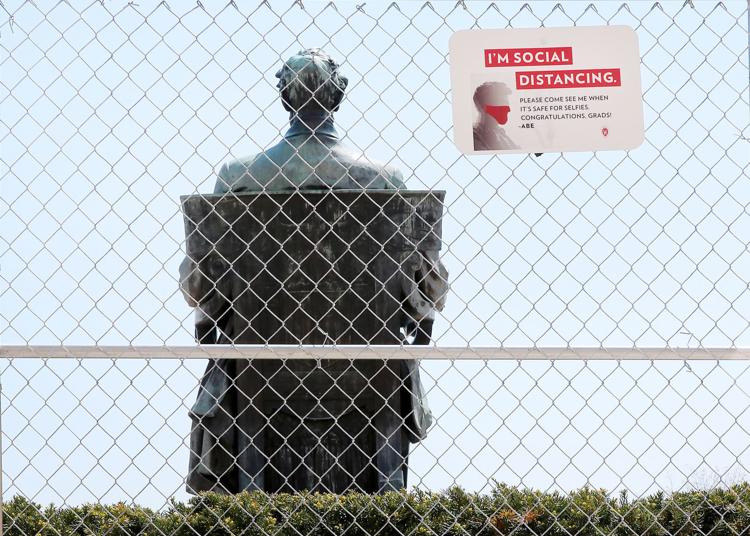 River Food Pantry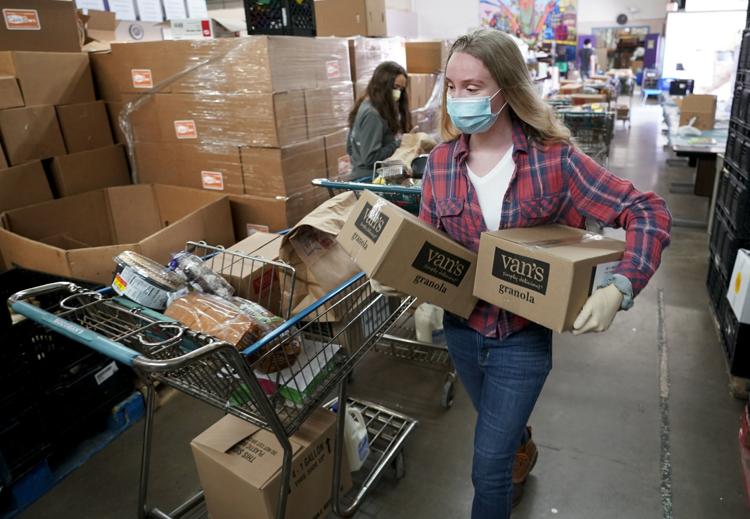 Dane County tourism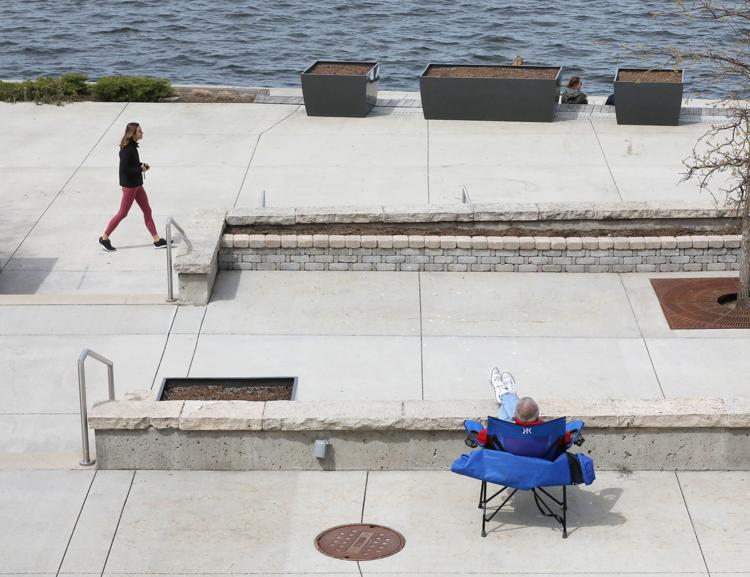 "Outside Looking In: A Drive-Thru Exhibition"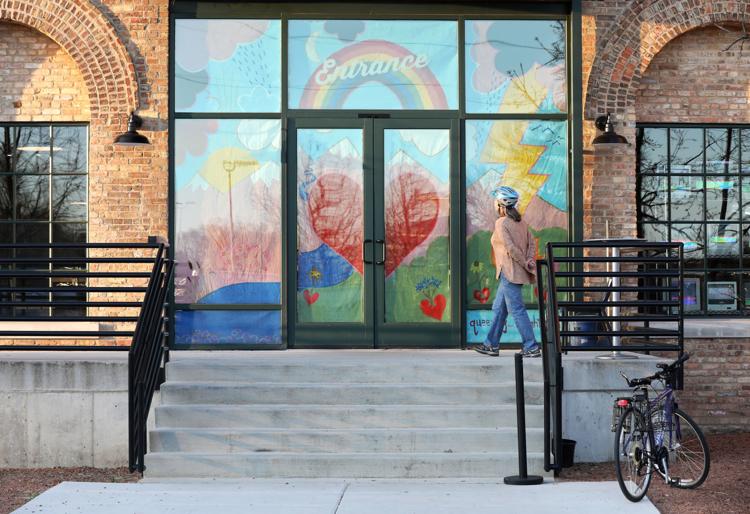 COVID-19 Menards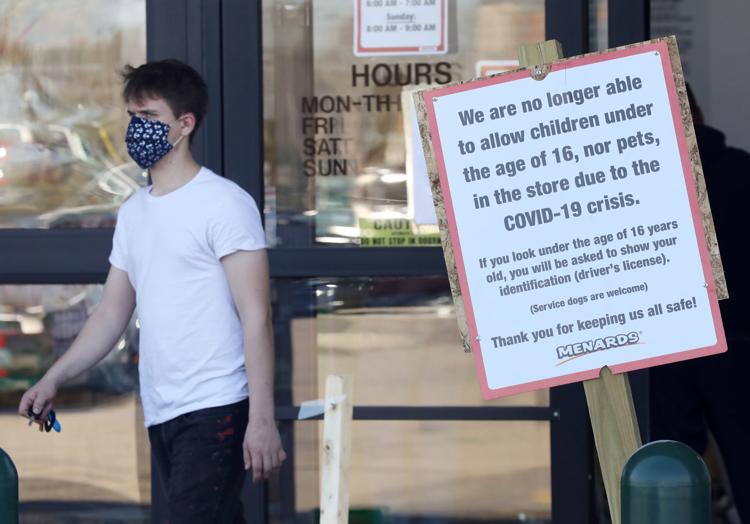 Covid Assembly Hearing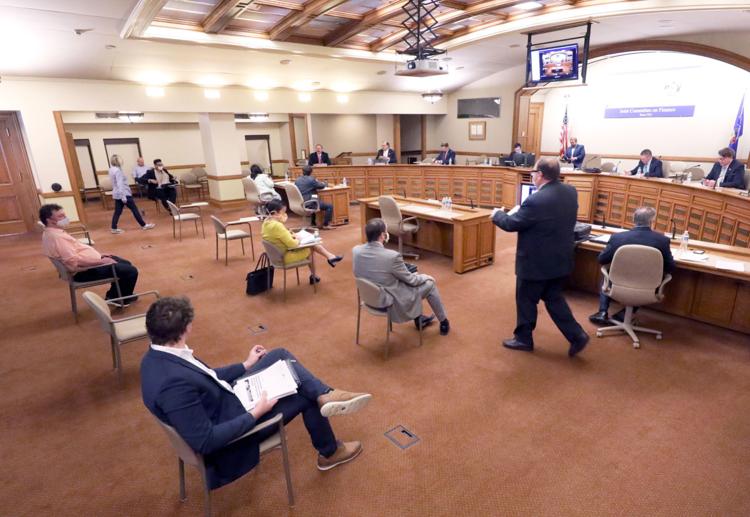 UW furloughs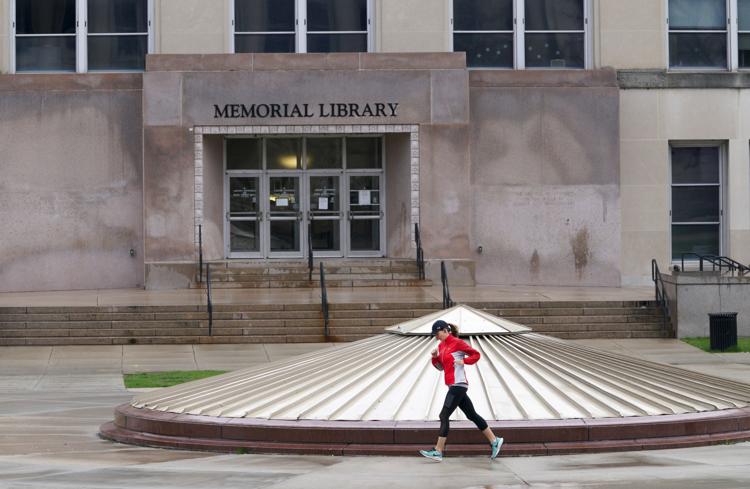 Stay safe, Badgers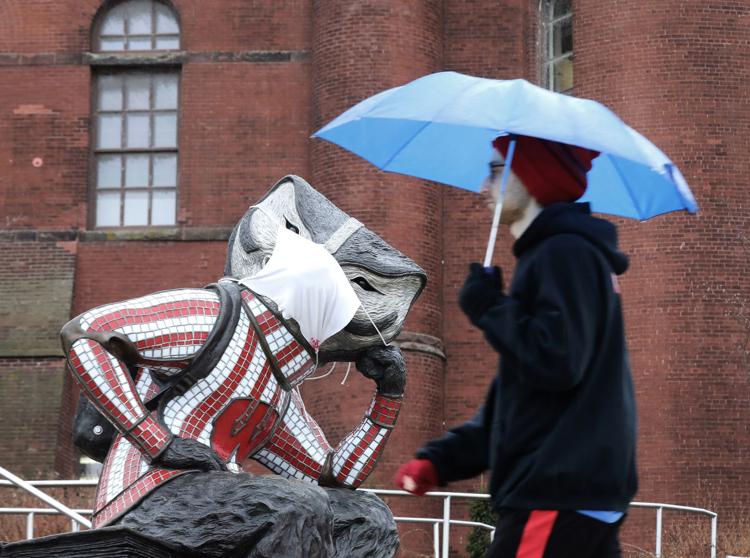 Celebrating 103 - From a distance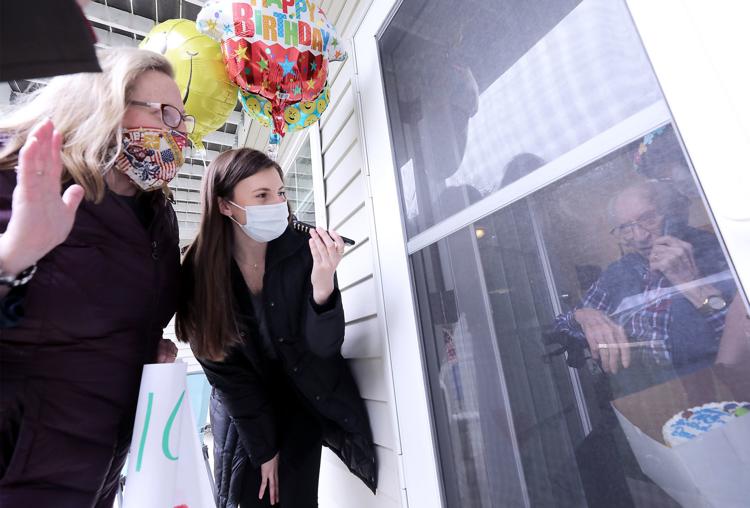 COVID-19 protest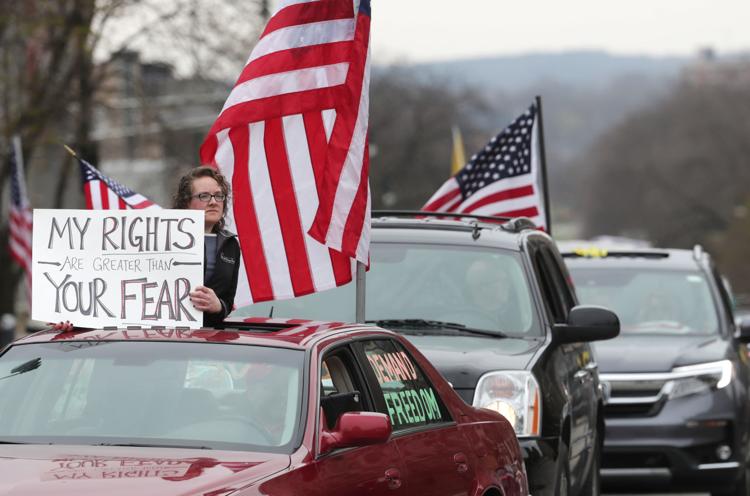 COVID-19 candle installation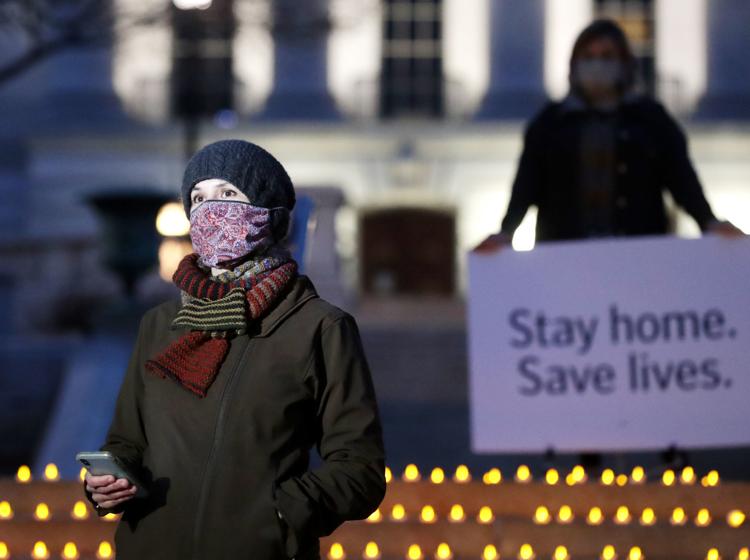 COVID-19 candle installation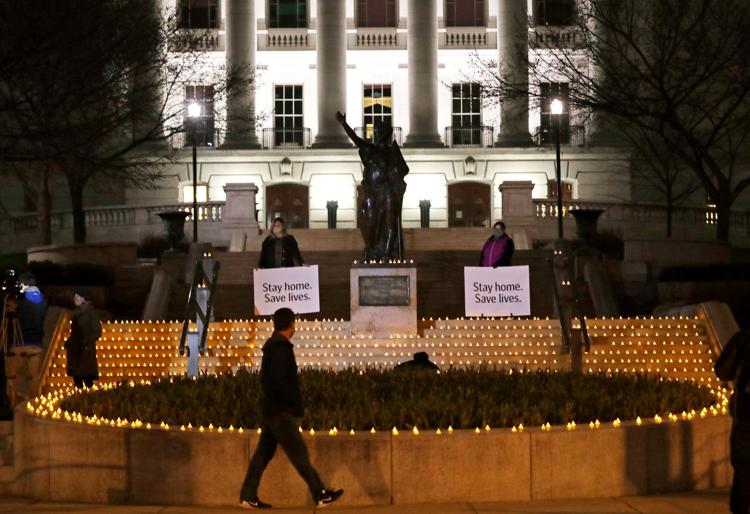 A fishing opener amid COVID-19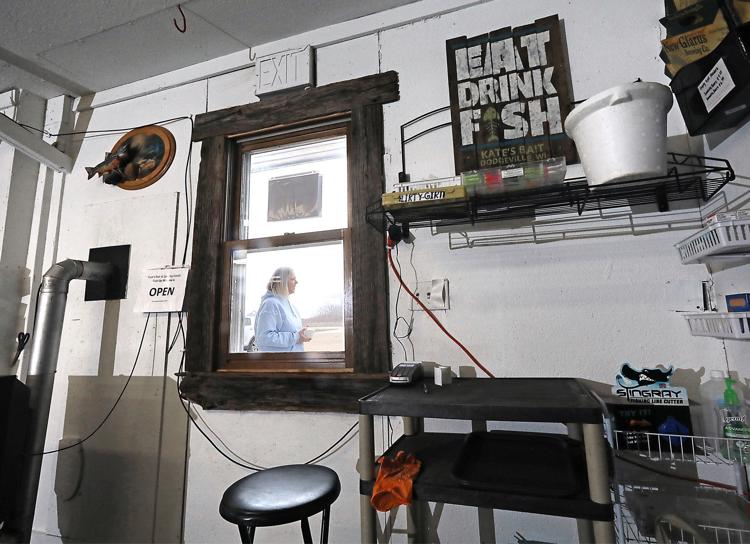 COVID-19 UW-Madison students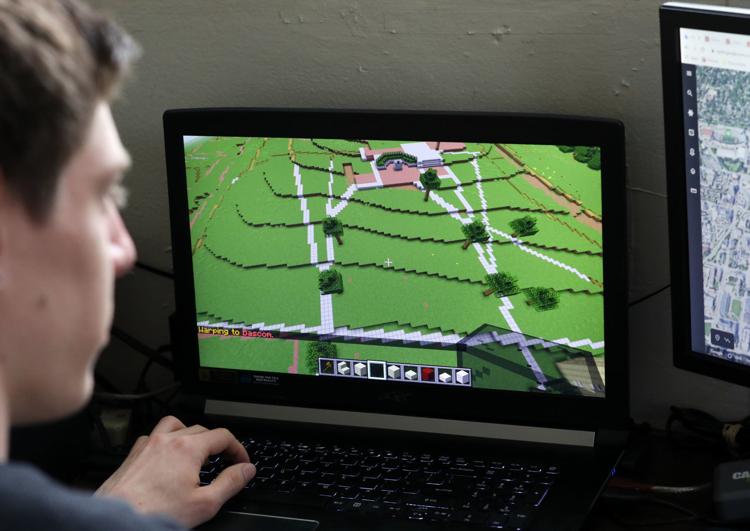 Covid Public Employees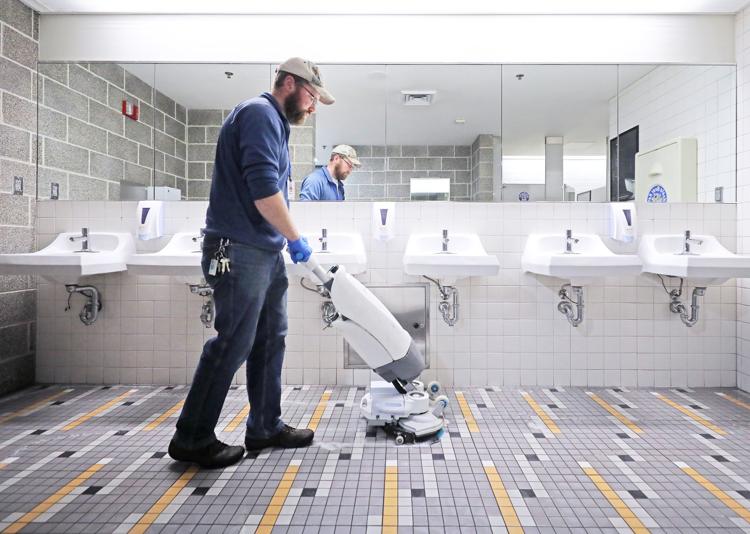 Act of Appreciation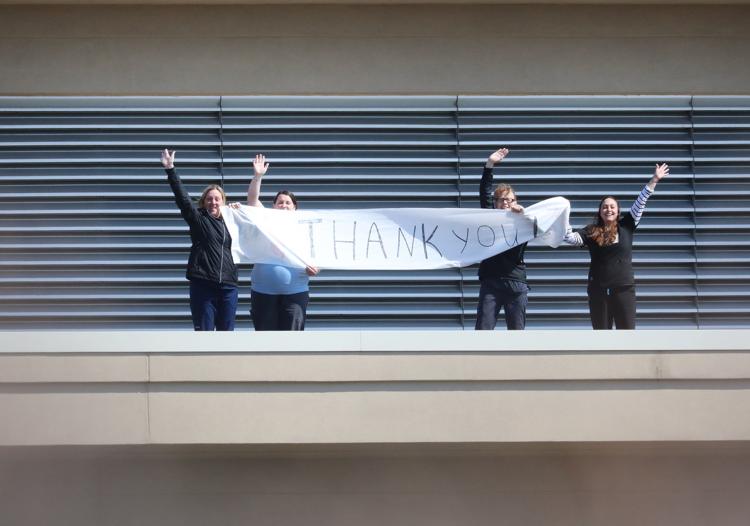 Brazelton with video screen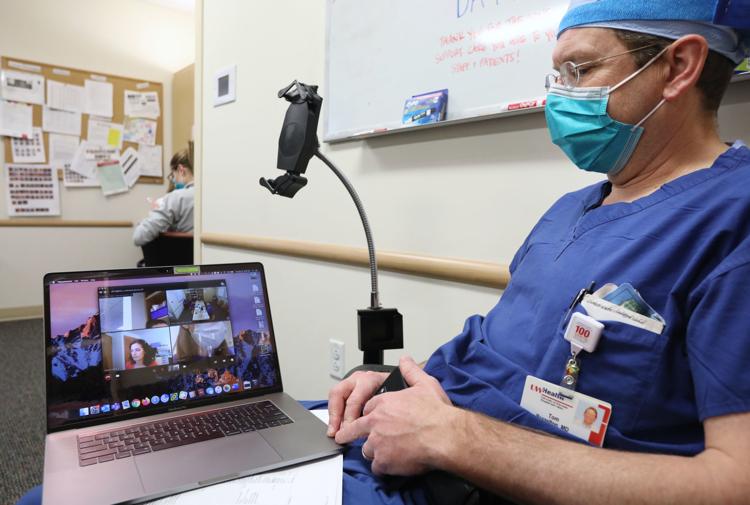 Saris stays busy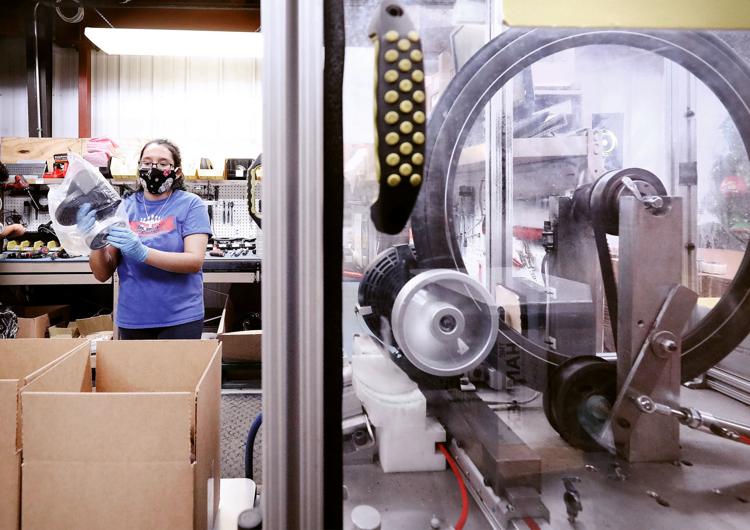 Absentee ballots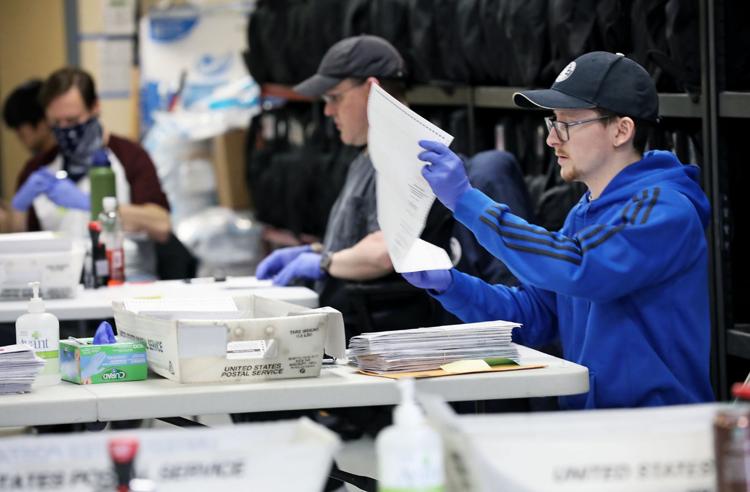 UW Covid Testing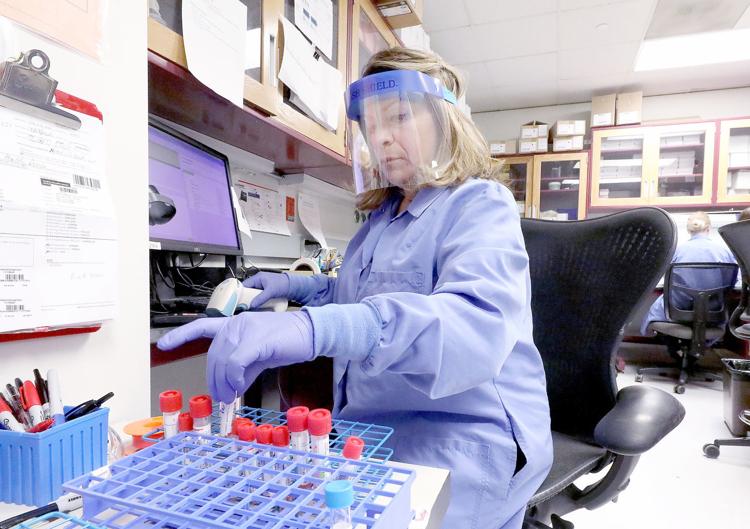 Covid State Parks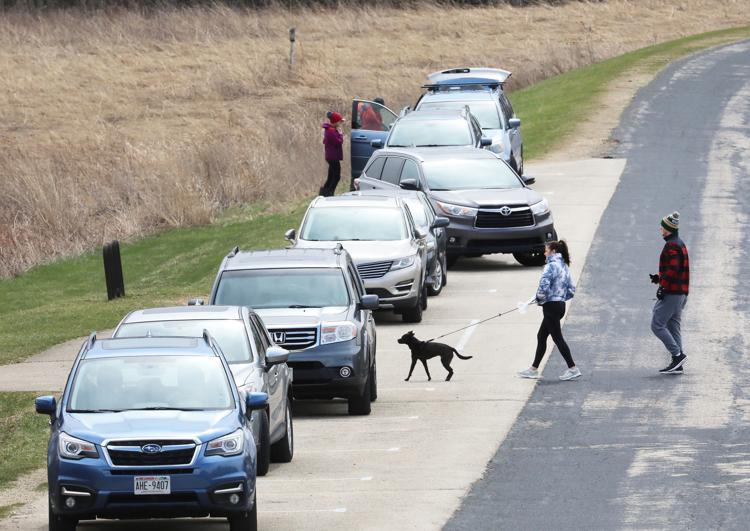 Easter baskets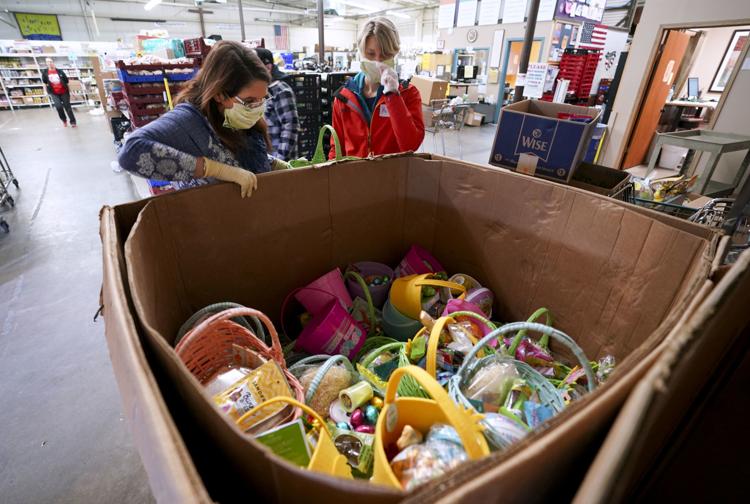 As social distancing progressed into an official order to stay in our homes, Madison has started to look more like an empty shell rather than …
Election Day with COVID-19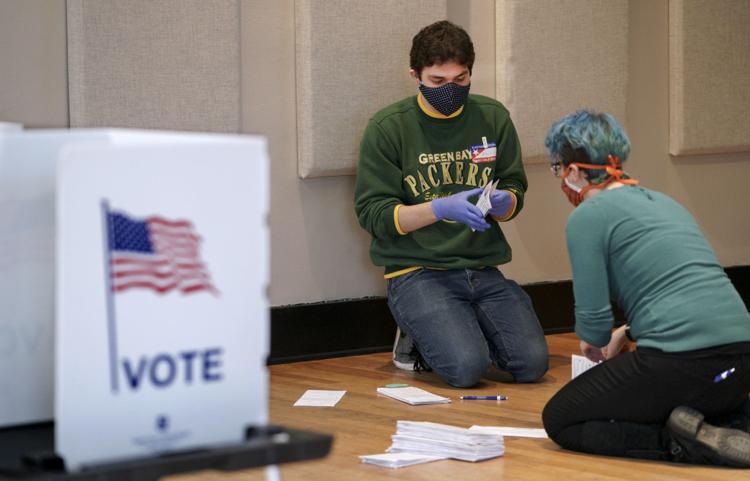 COVID-19 Journaling Project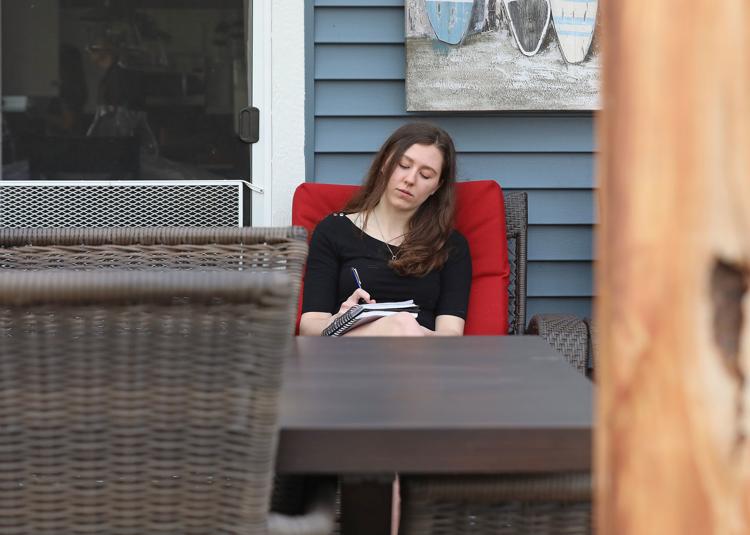 Election Day protest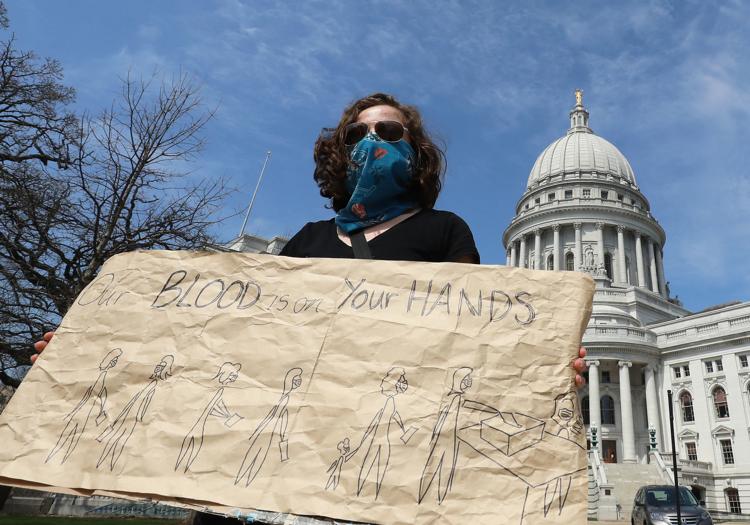 Election Day with COVID-19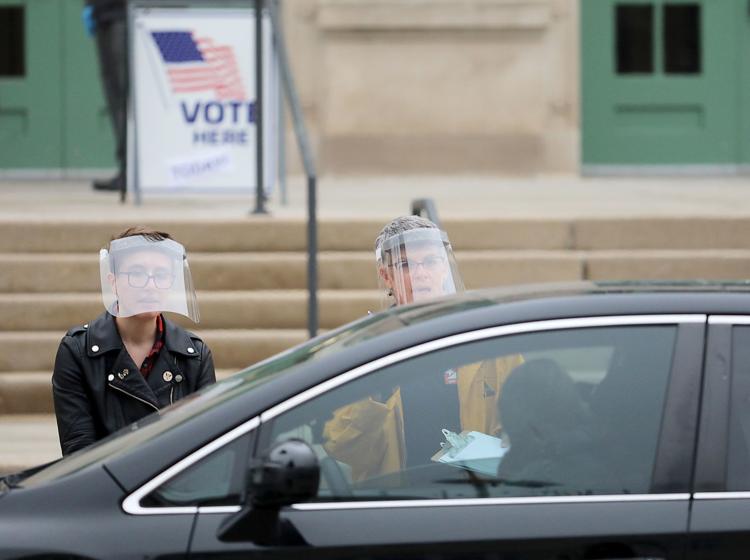 Honoring Essential Workers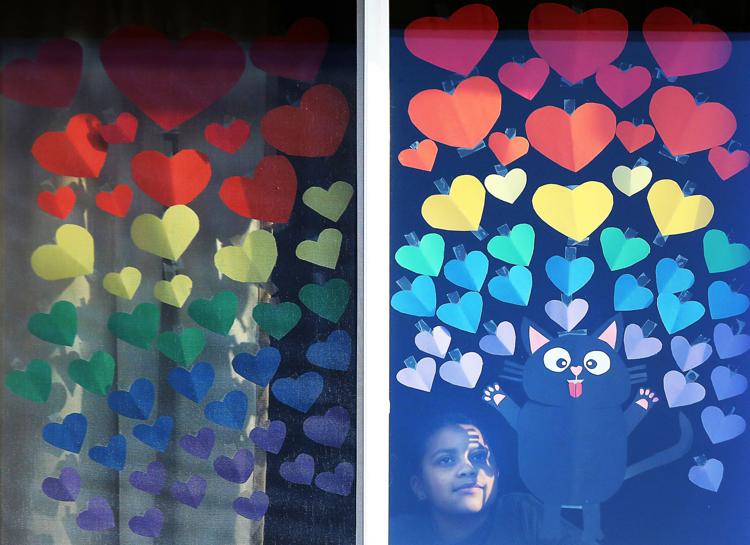 Metro Transit Butler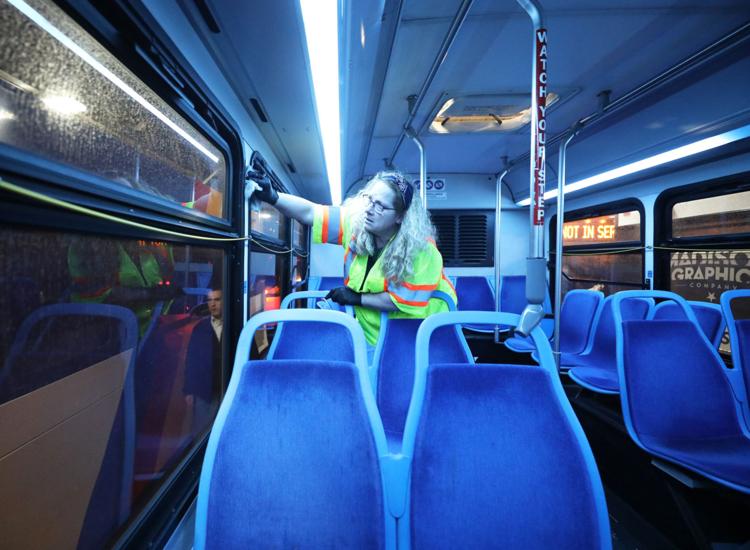 Election set for Tuesday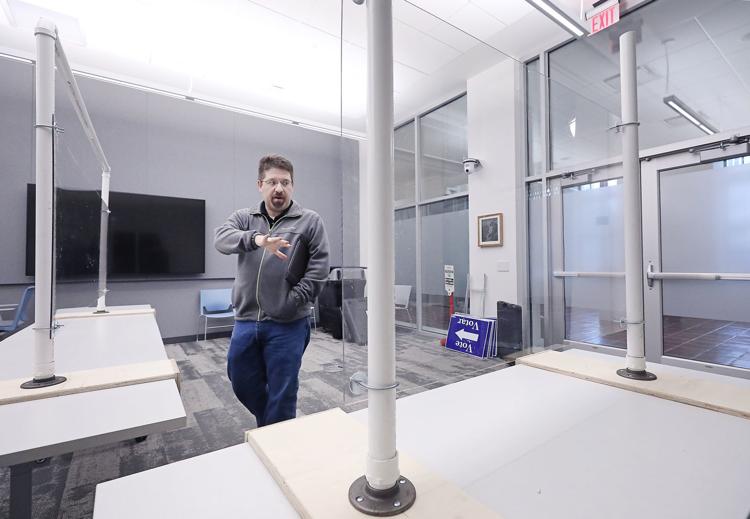 Robots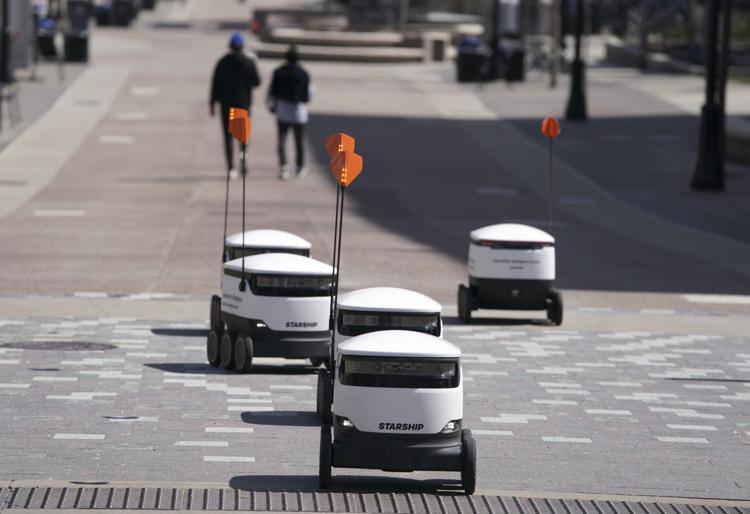 Nolan family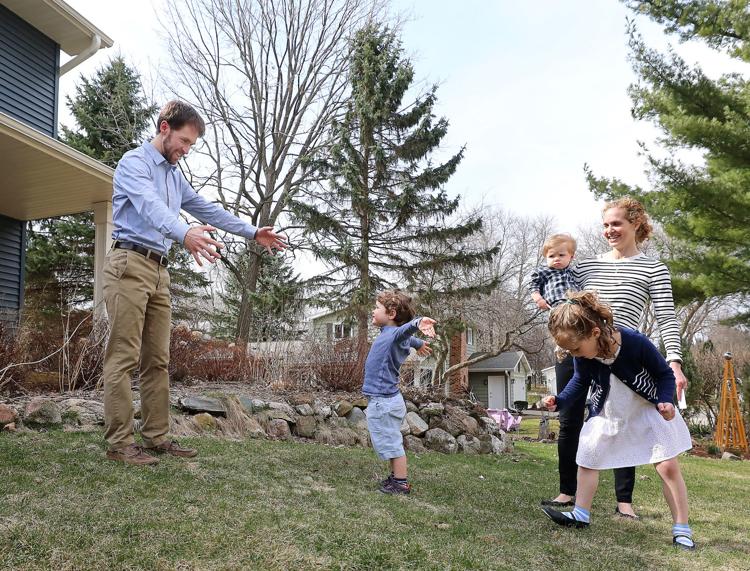 Stressed over closure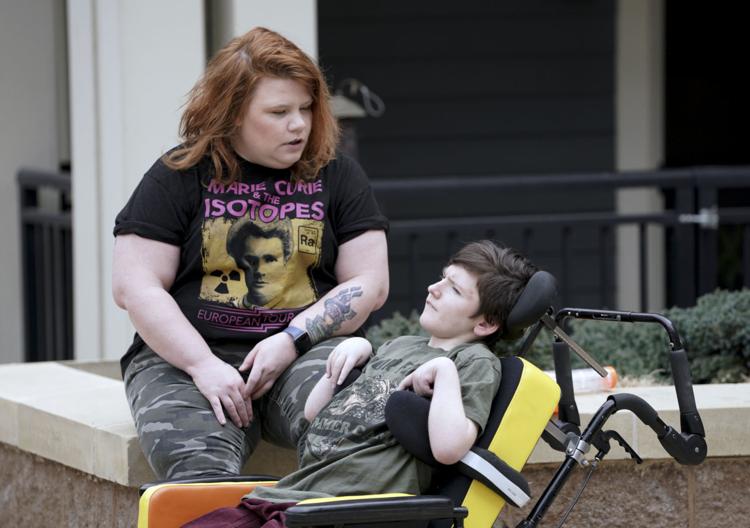 Amy Shircel, former COVID-19 patient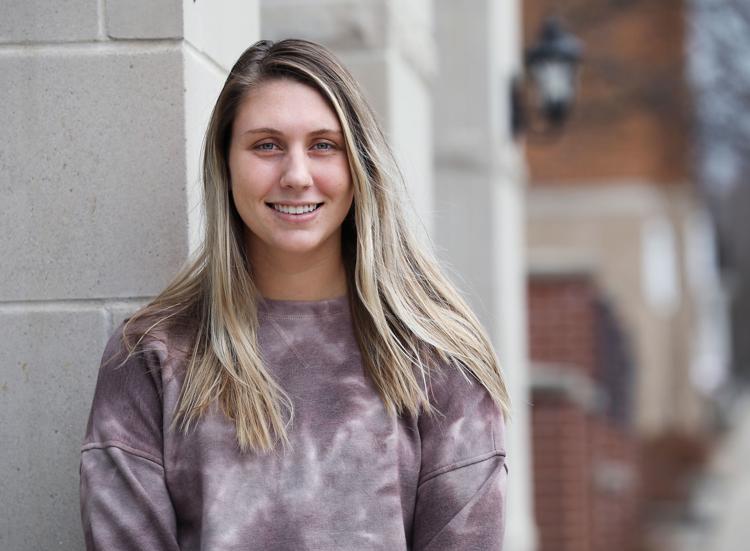 COVID-19 retail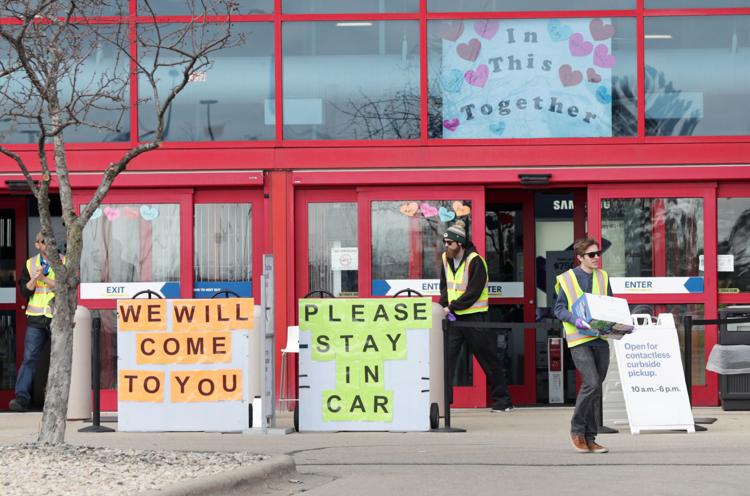 Playground closed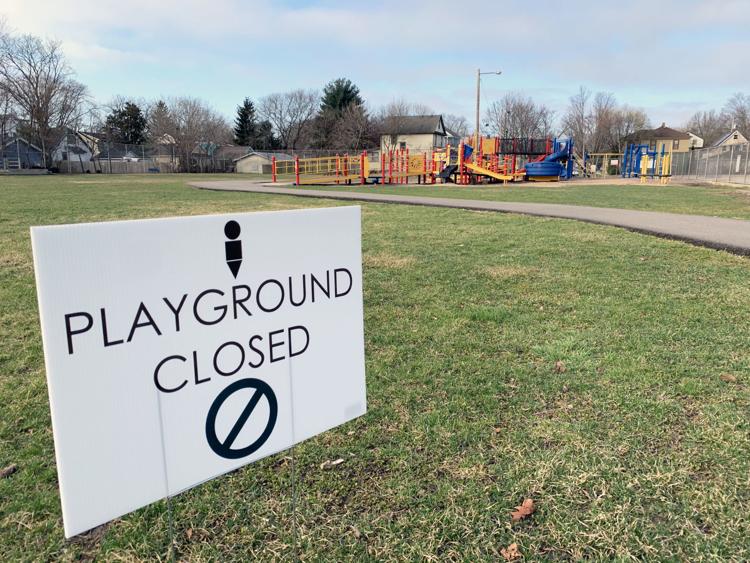 Little Library closed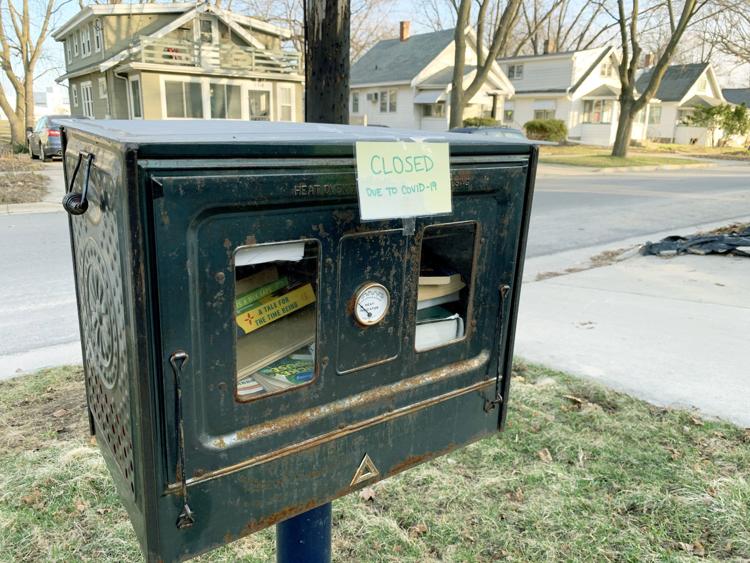 Face shields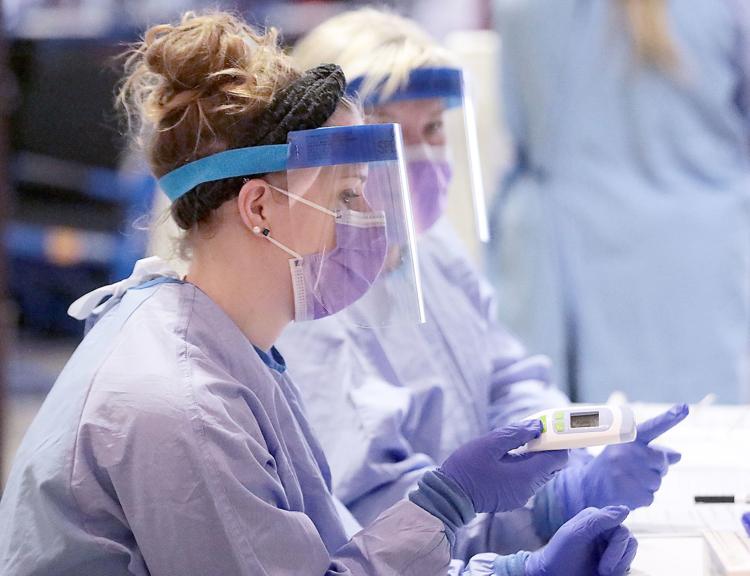 Entryway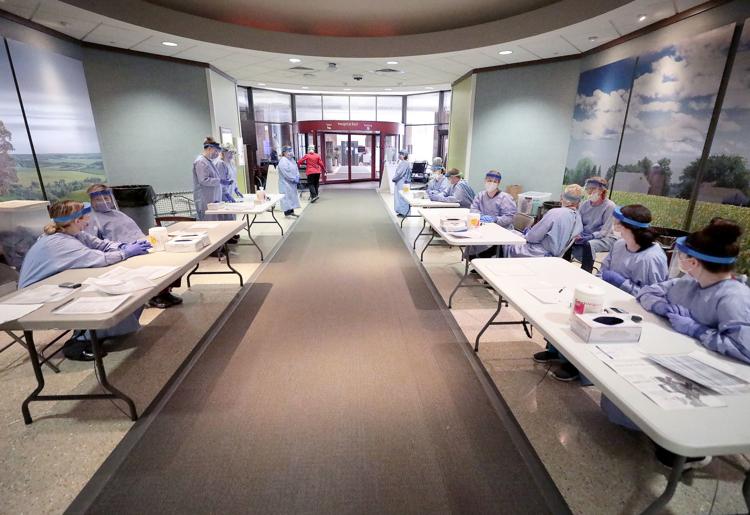 Carwash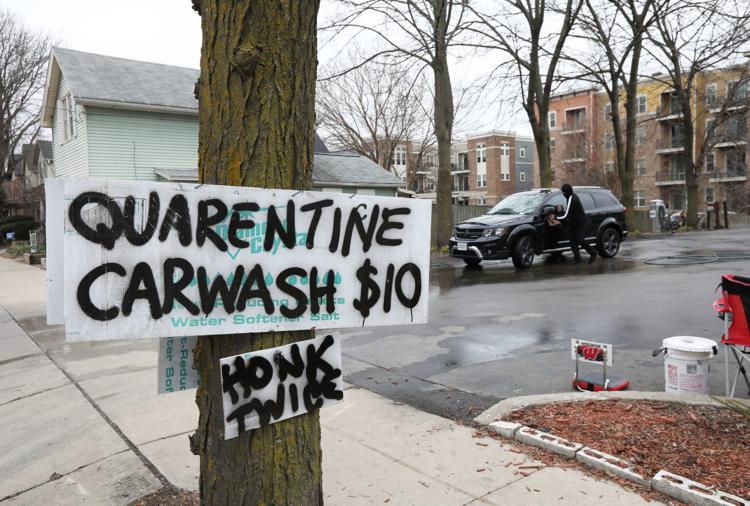 Rent strike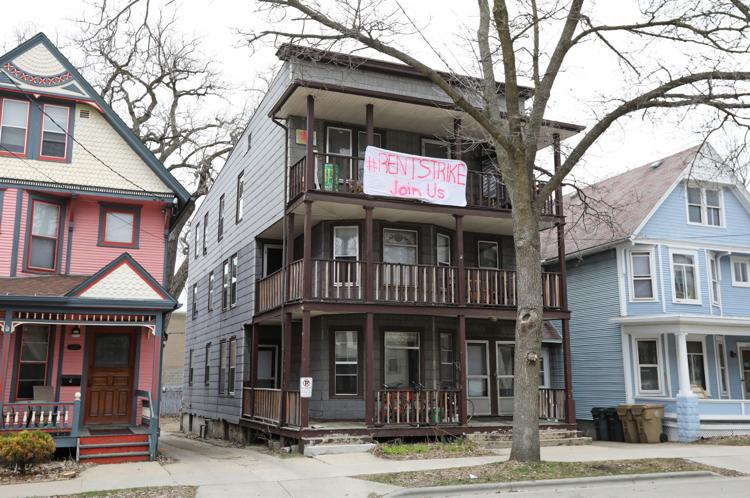 Election COVID-19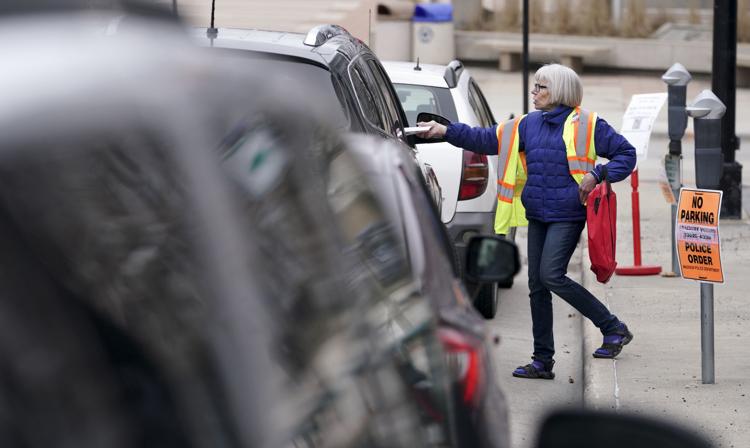 Precious Cargo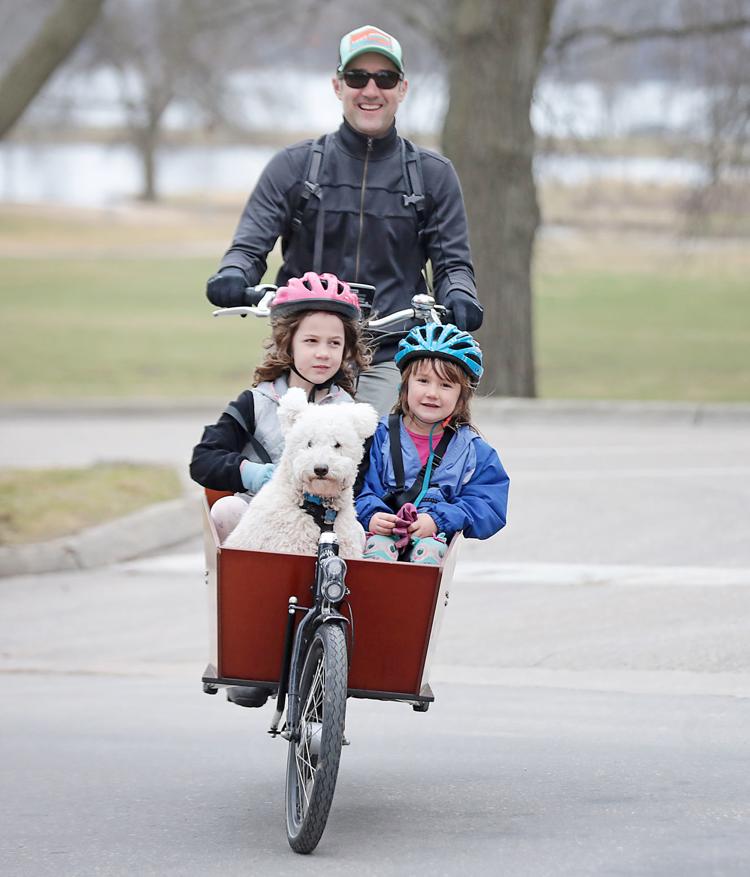 Lori and Chris Robson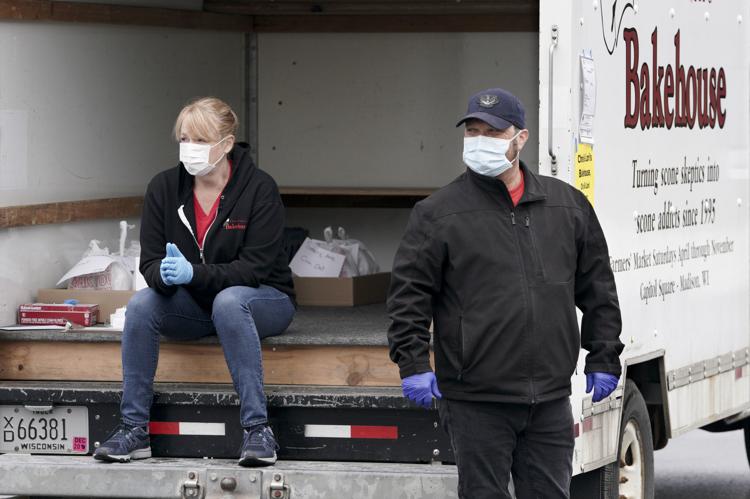 Chad Backes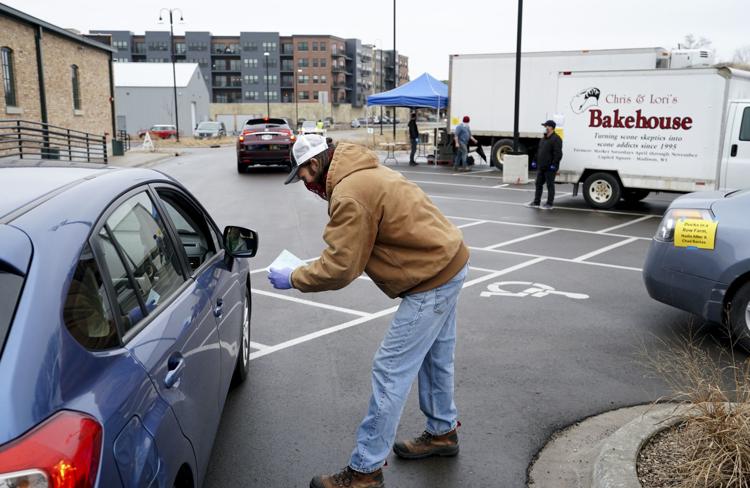 Tourism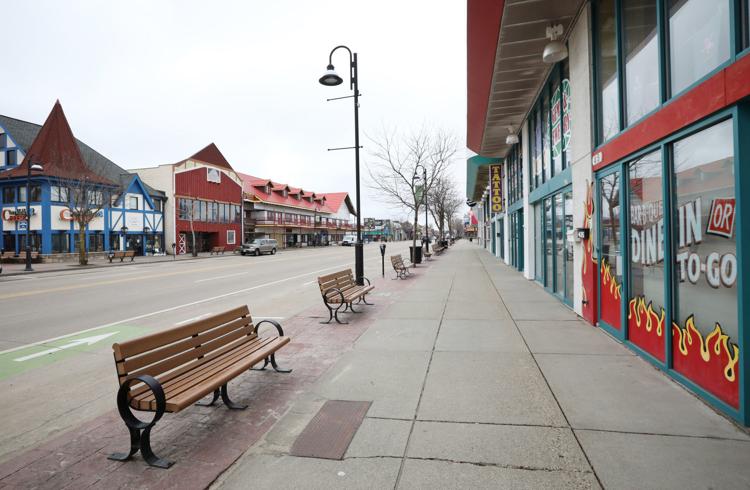 Tourism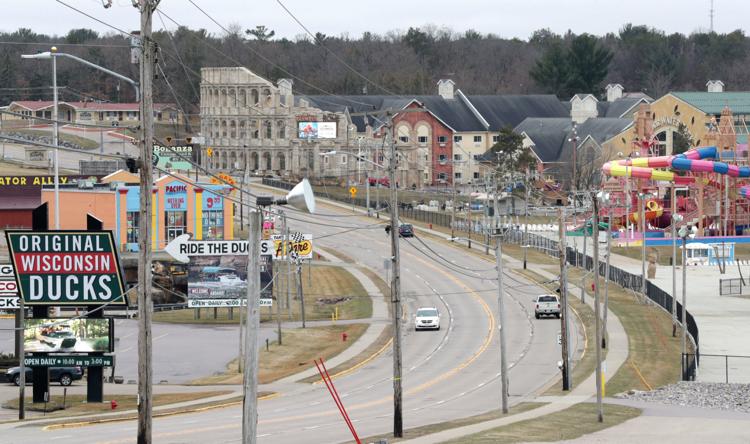 City Church live stream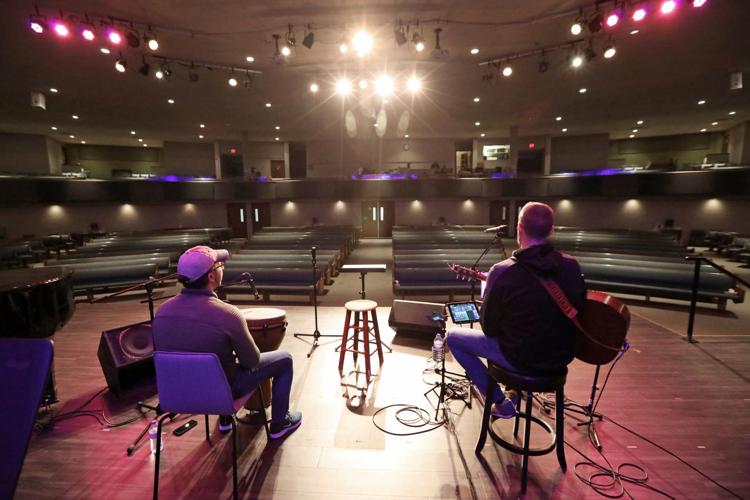 Covid Funerals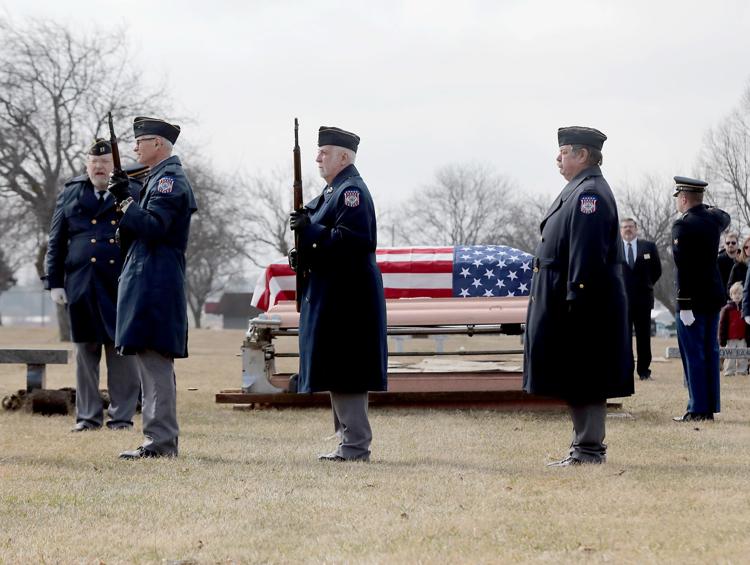 Covid Funerals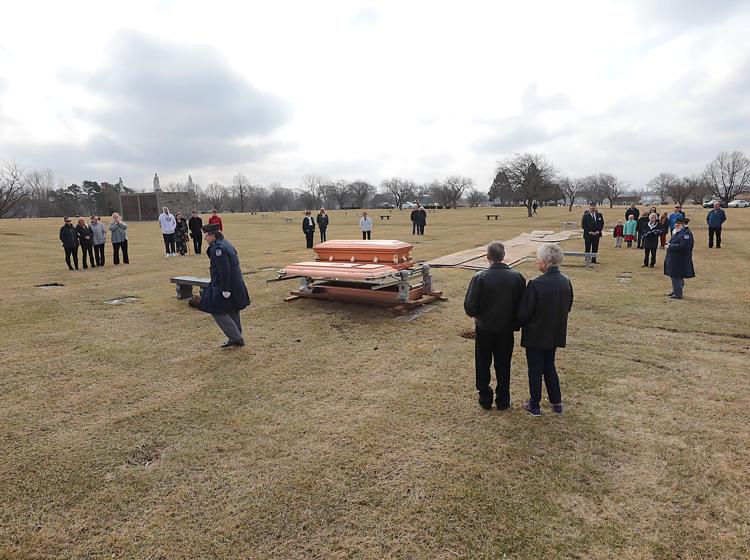 COVID-19 Sewn Masks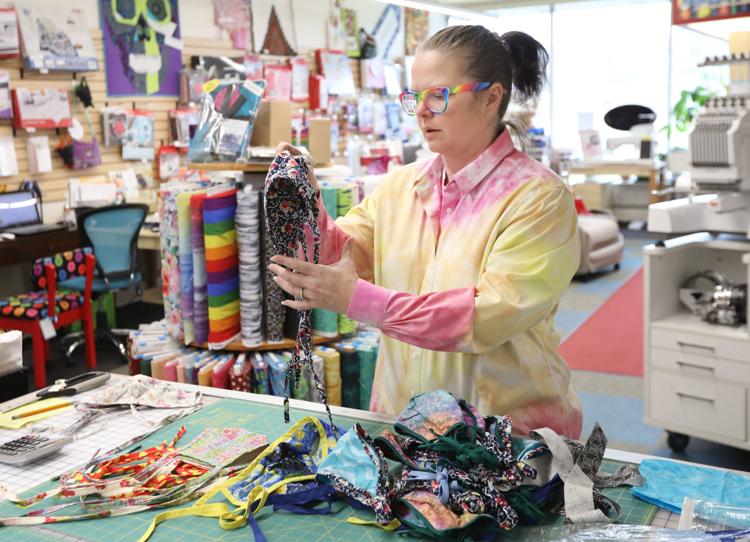 Traffic changes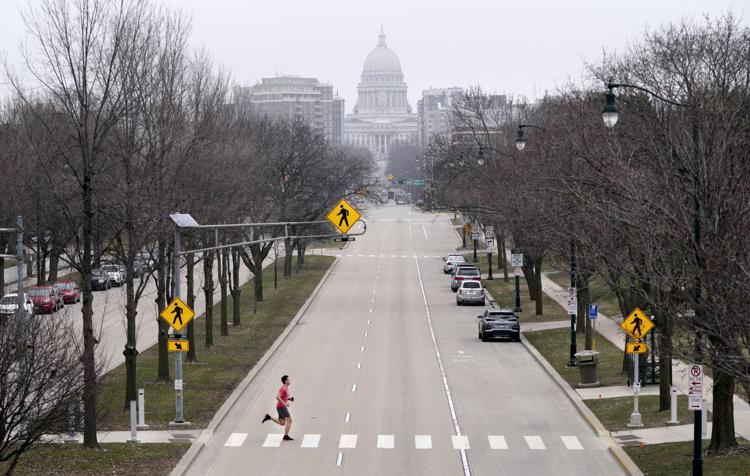 John Hicks getting a meal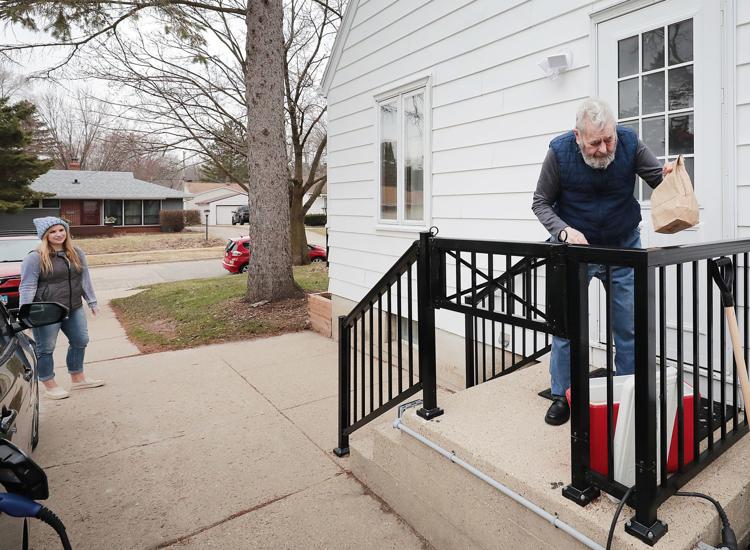 Rachel putting food in cooler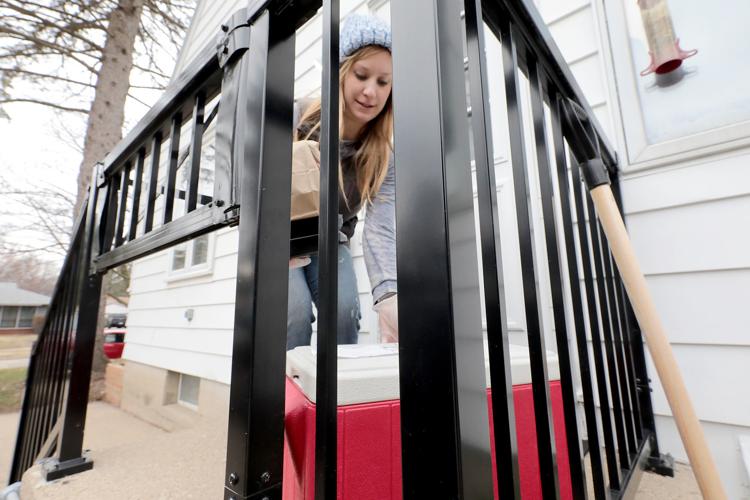 Mock Senate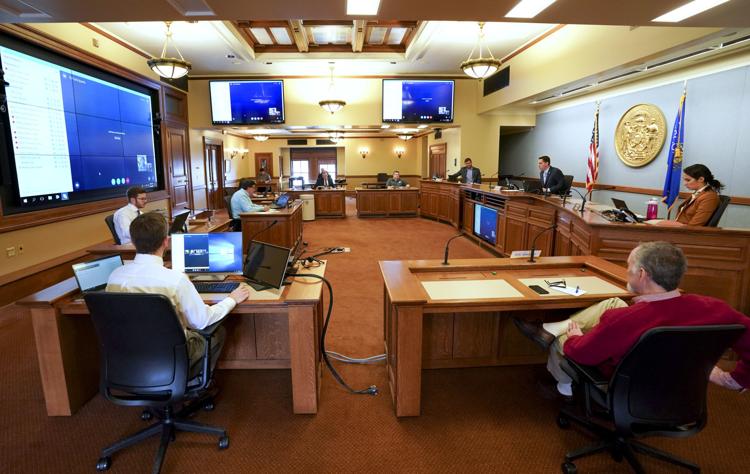 COVID-19 Ventilators 1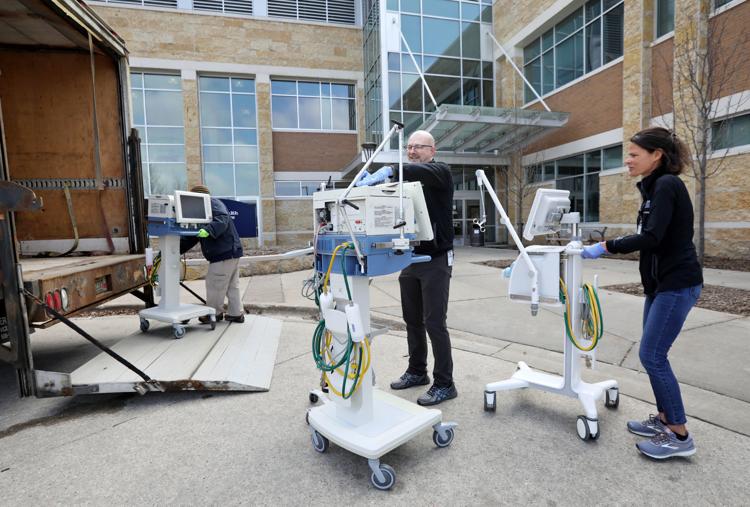 Covid Golf Courses 1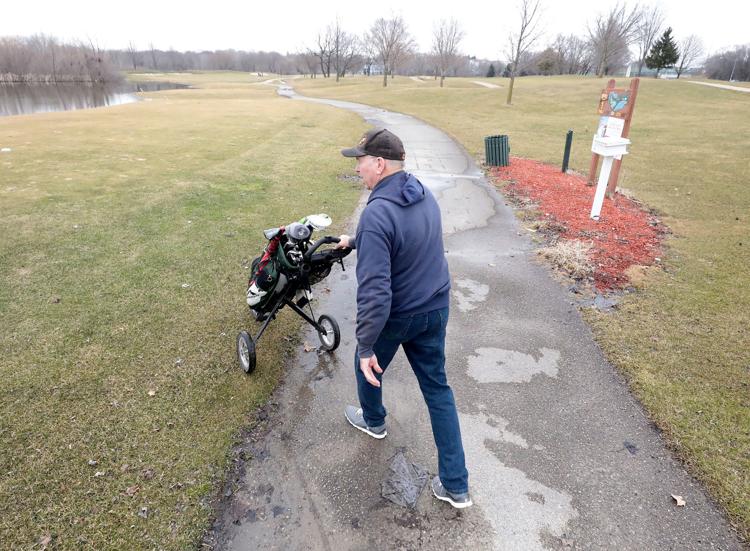 Tony Evers to order nonessential businesses to close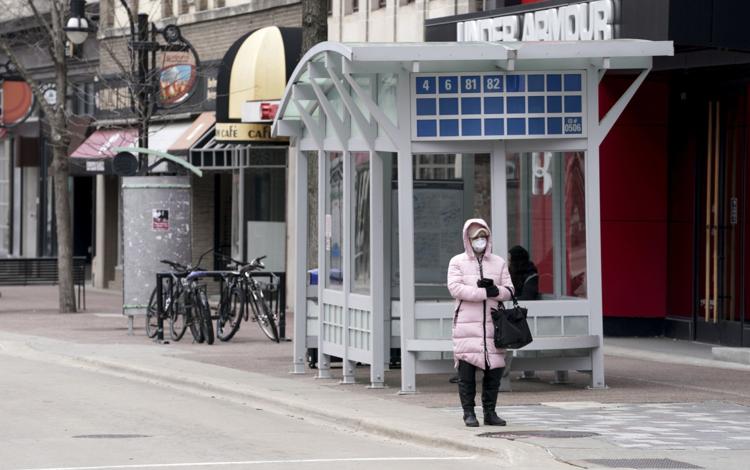 Tony Evers to order businesses to shut down to battle COVID-19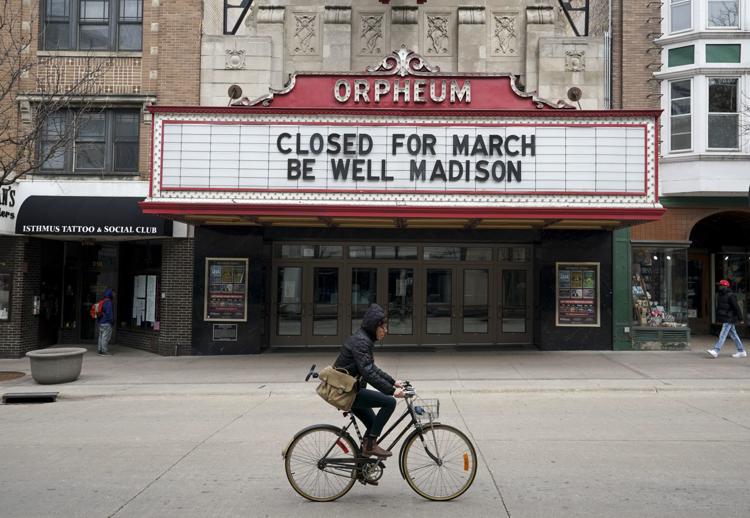 COVID-19-Bars and Restaurants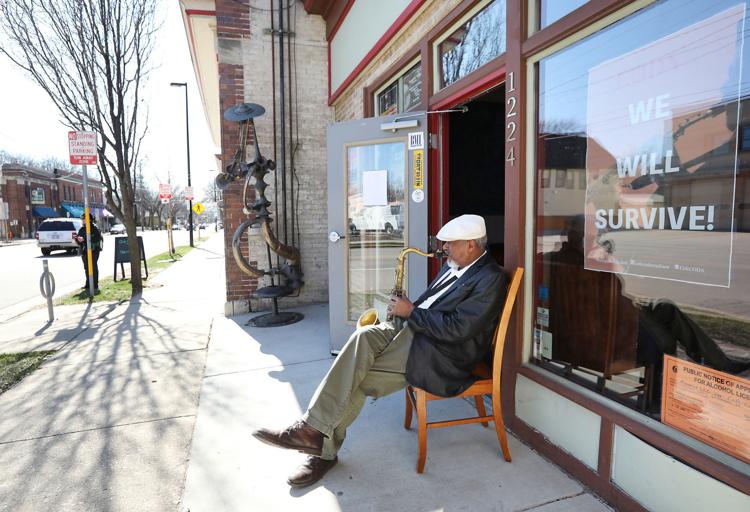 COVID-19 UW Virtual Match Day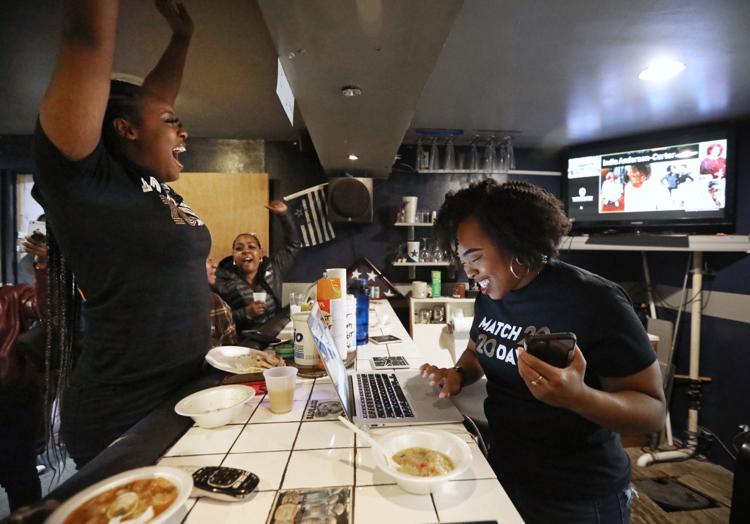 Covid State Street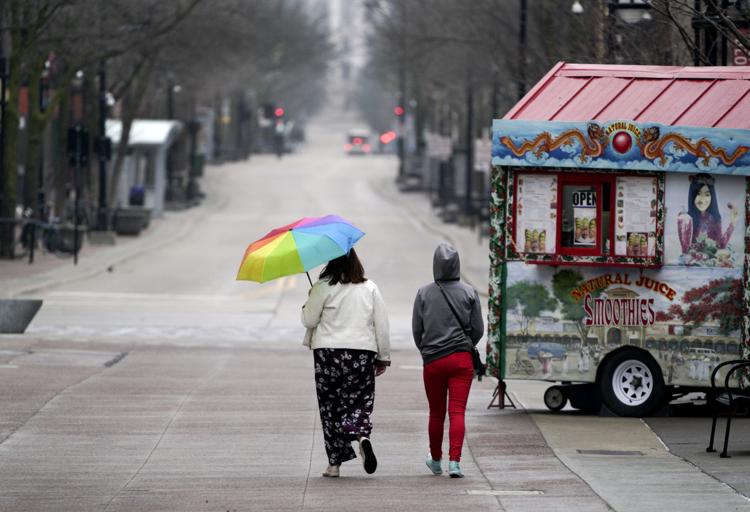 COVID-19 daycare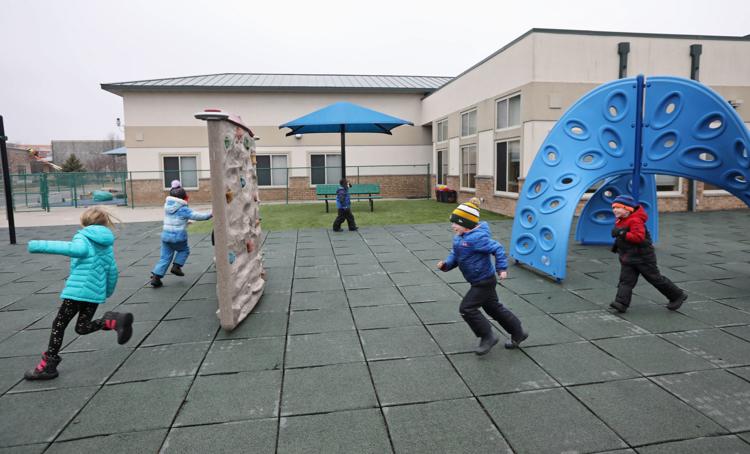 COVID-19 daycare
Barber Sherman Plaza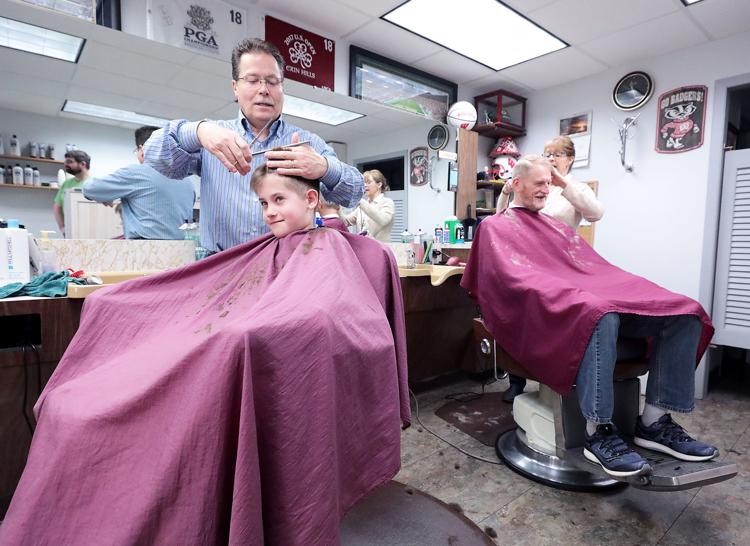 COVID-19 schools
COVID-19 schools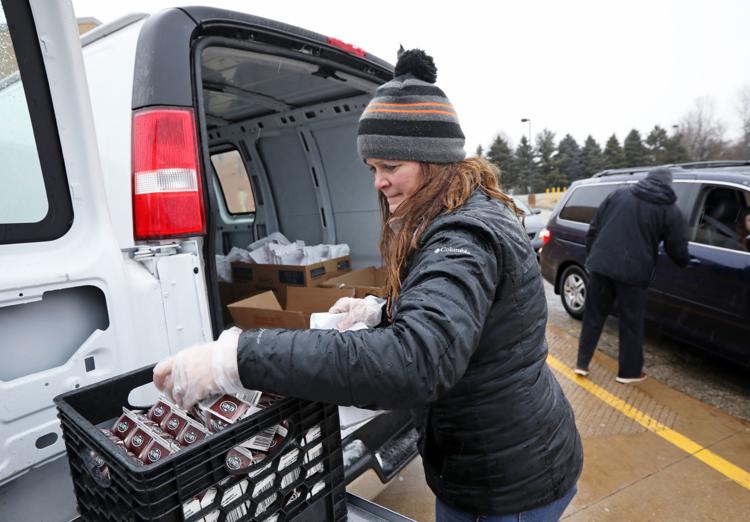 UW Moving to Online Only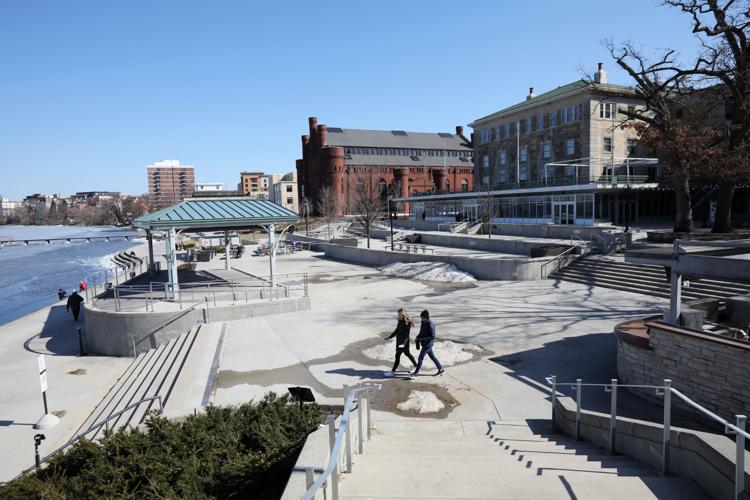 UW Moving to Online Only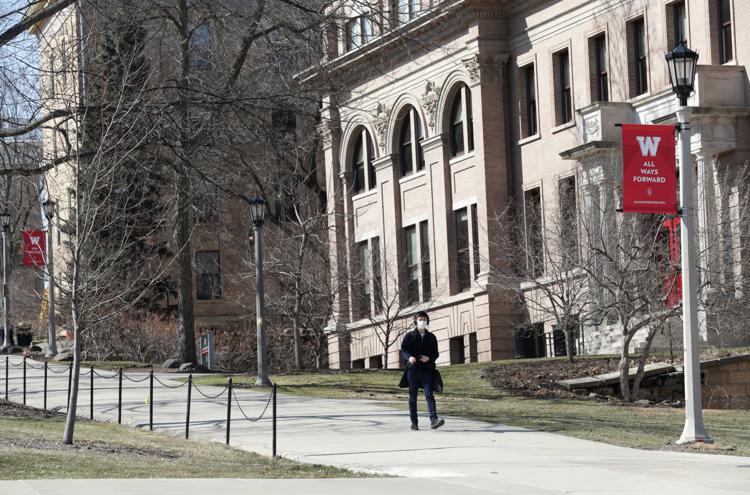 Covid Outdoors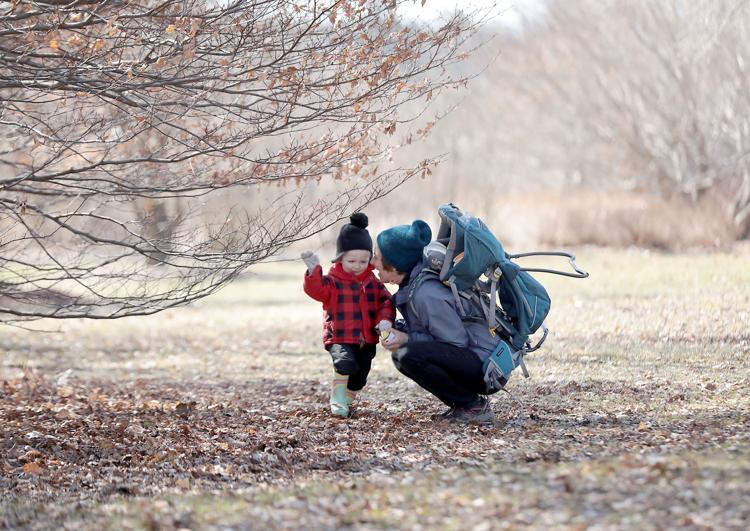 Covid Outdoors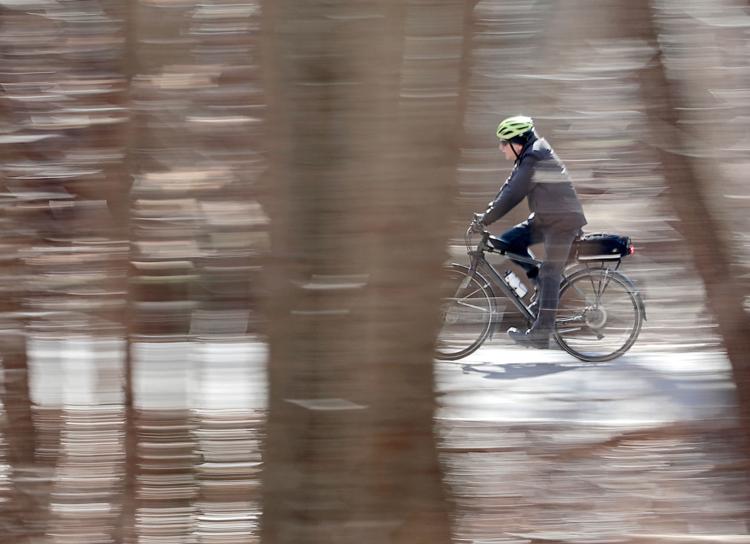 Stocking bags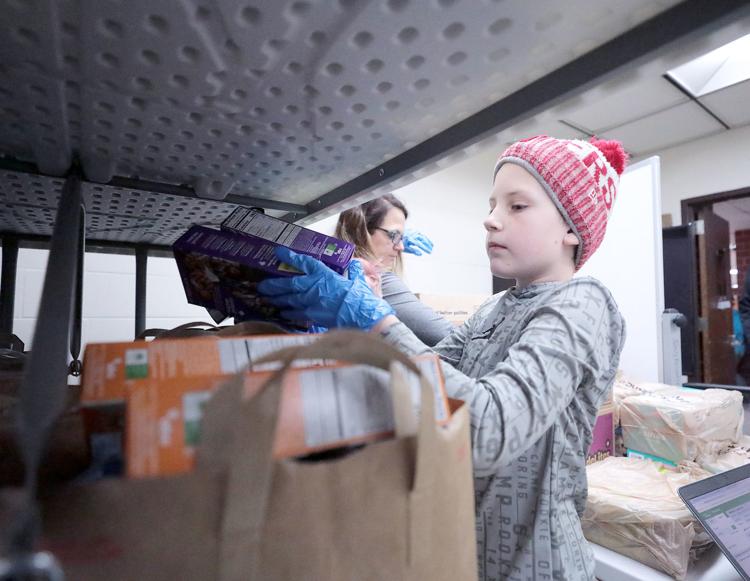 Madison school meals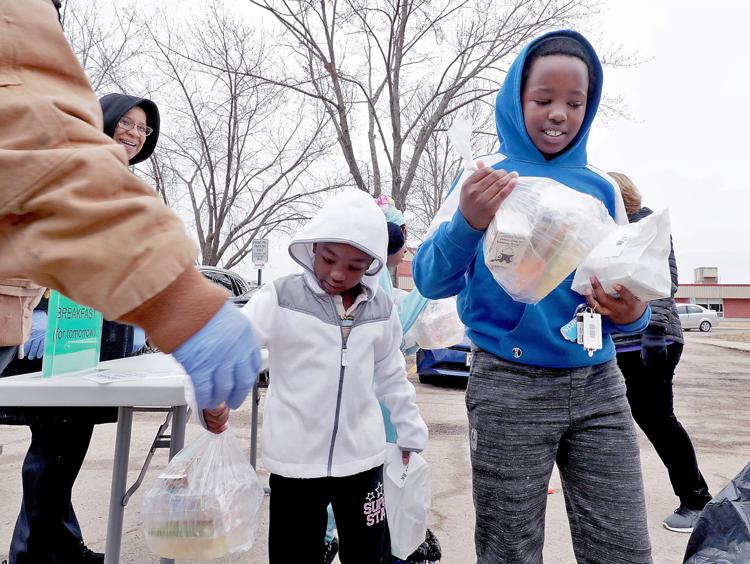 Hawk's Bar & Grill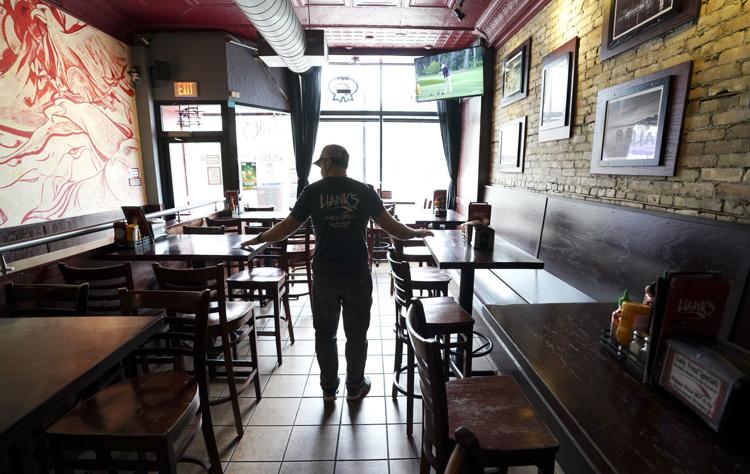 State Street -- Coronavirus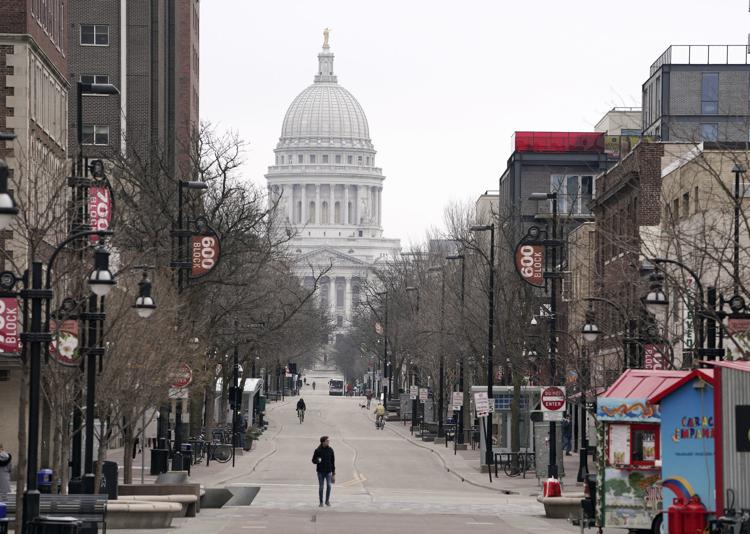 Speaking to changes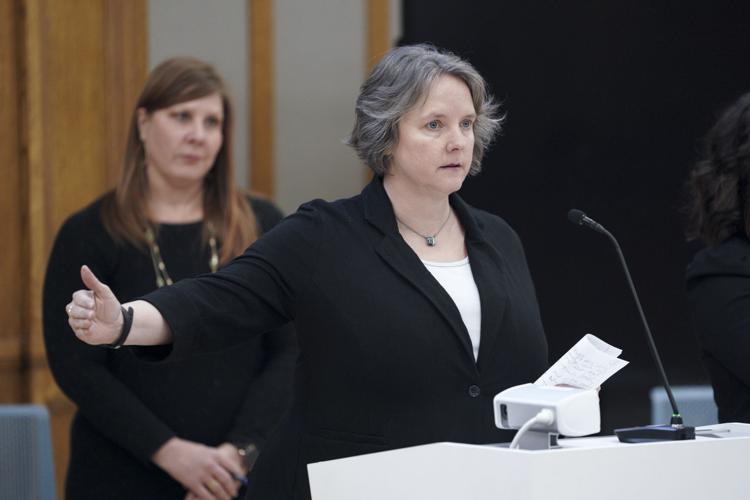 Jenifer Street Market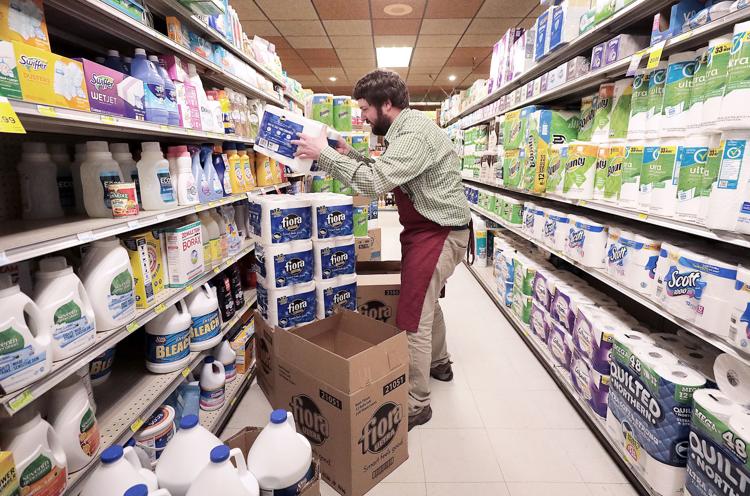 COVID-19 coronavirus UW-Madison campus dorm move-out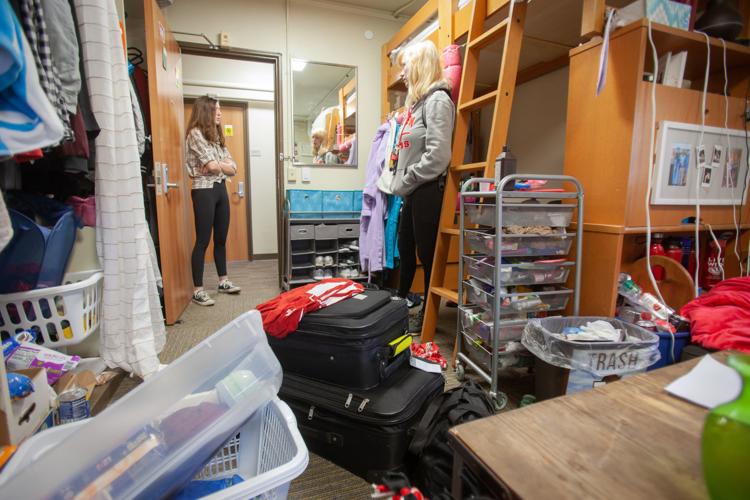 School closure news conference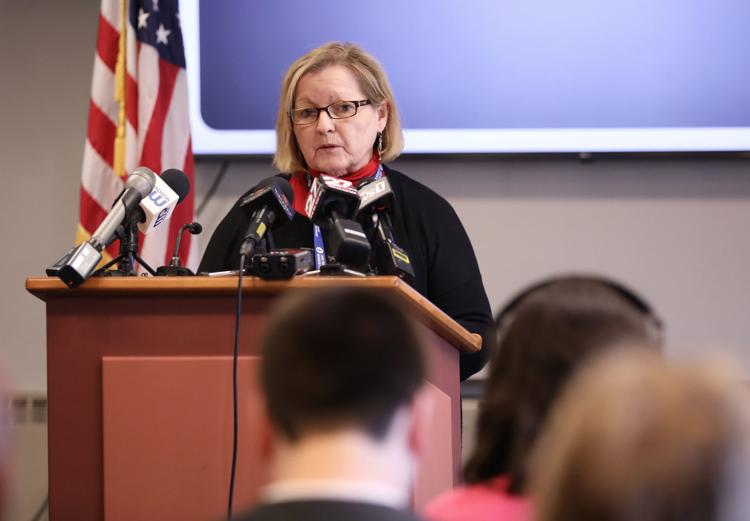 Coronavirus cleaning at UW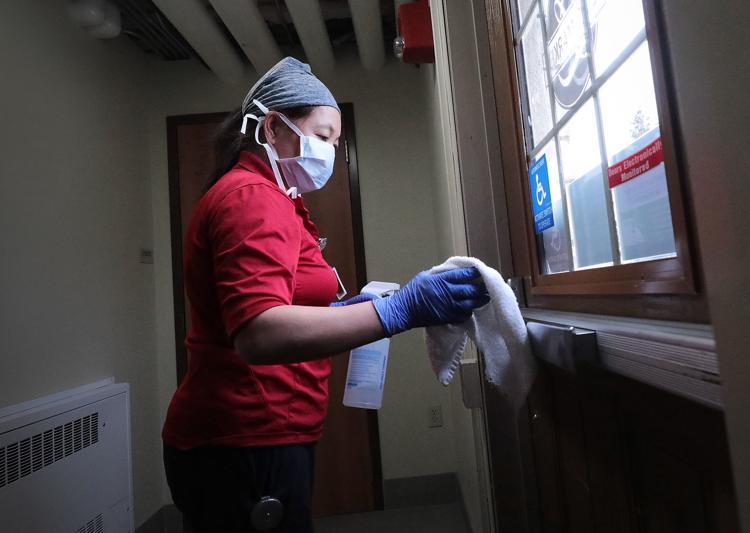 UW Spring Break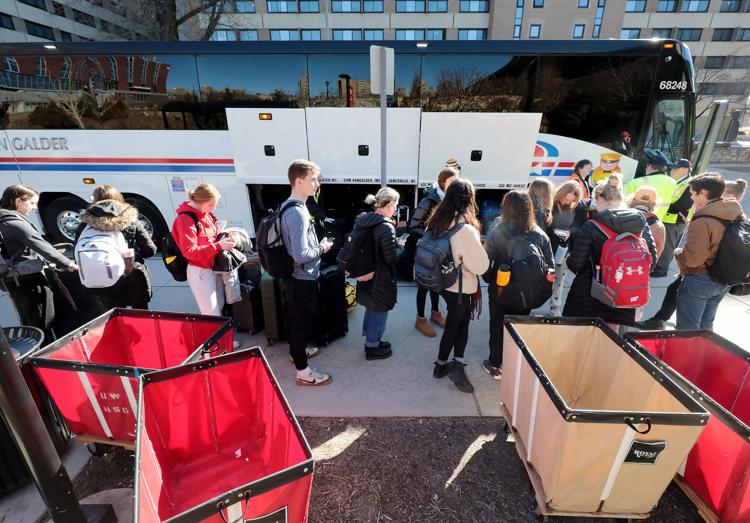 UW COVID-19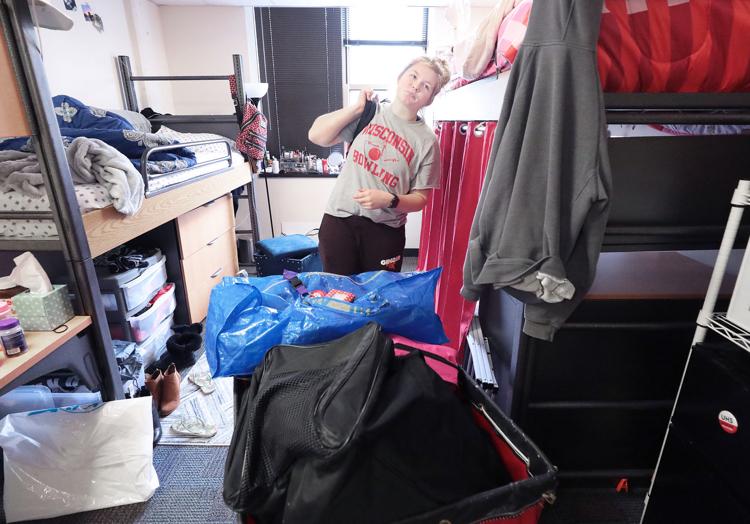 UW COVID-19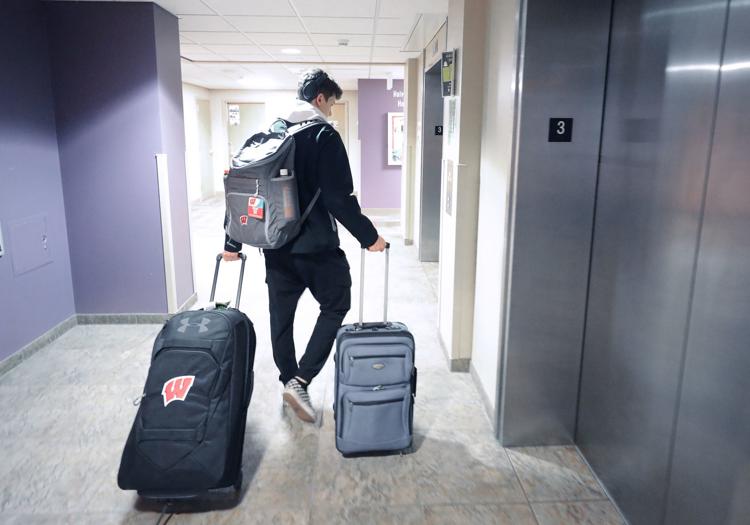 Evers news conference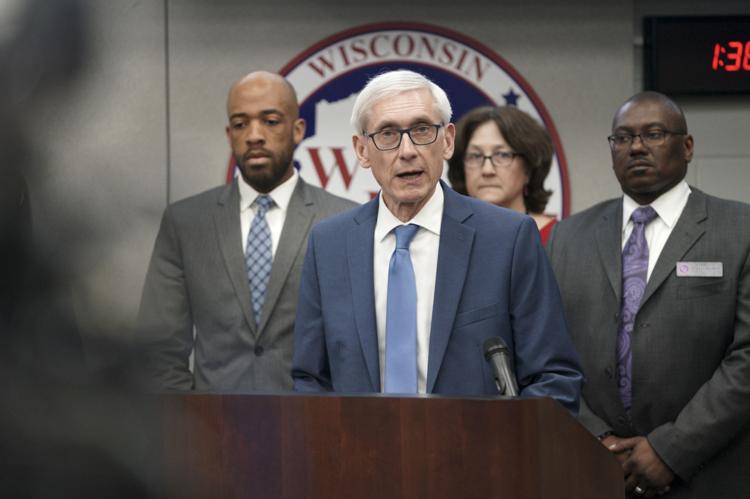 UW Covid-19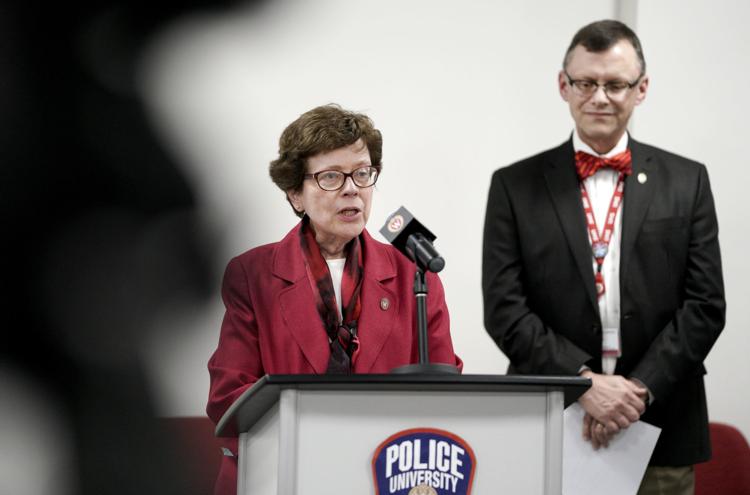 Safdar, Rhodes-Conway and Parisi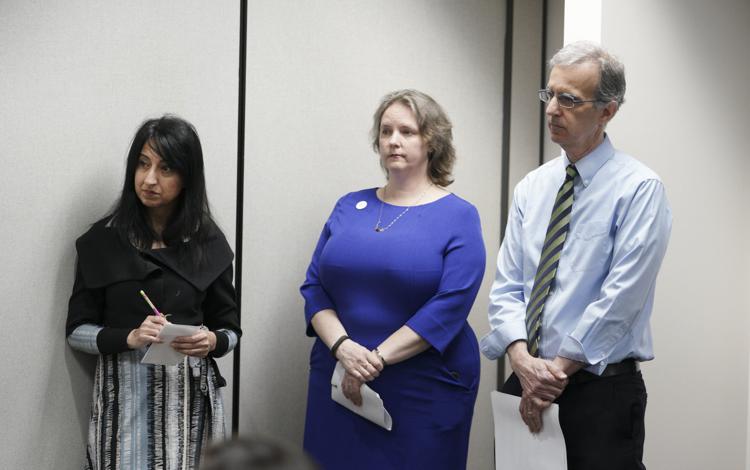 COVID-19 News conference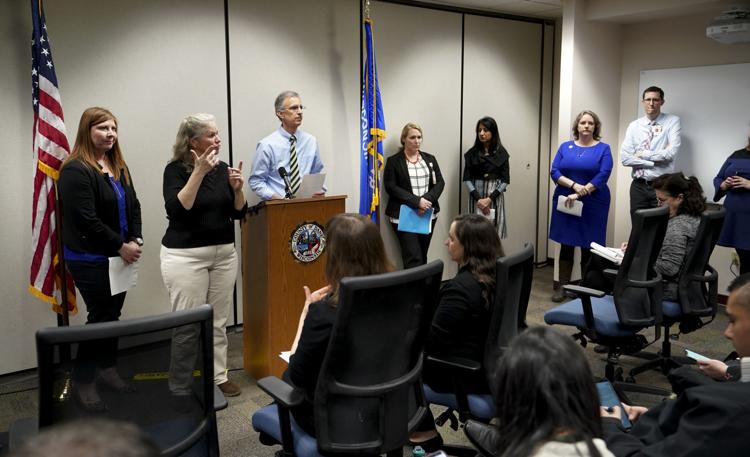 Concerned about COVID-19?
Sign up now to get the most recent coronavirus headlines and other important local and national news sent to your email inbox daily.