With the number of new COVID-19 infections — and deaths — on the rise, local health officials are continuing to limit indoor gatherings but relaxed some other restrictions.
Outdoor gatherings of up to 50 people — with social distancing — will be allowed under the new order, double the number under the previous order.
The order, the 12th issued since March, will take effect Wednesday and expire on Feb. 10. The current order is set to expire Tuesday night.
"The number of people being diagnosed with COVID-19 remains very high and new, more contagious virus variants are circulating in the world and United States," said Janel Heinrich, director of Public Health Madison & Dane County.
Heinrich said she hopes loosening restrictions on outdoor gatherings will lead to fewer indoor gatherings.
"What we know to be true is that the risk of gathering is lower outside," she said.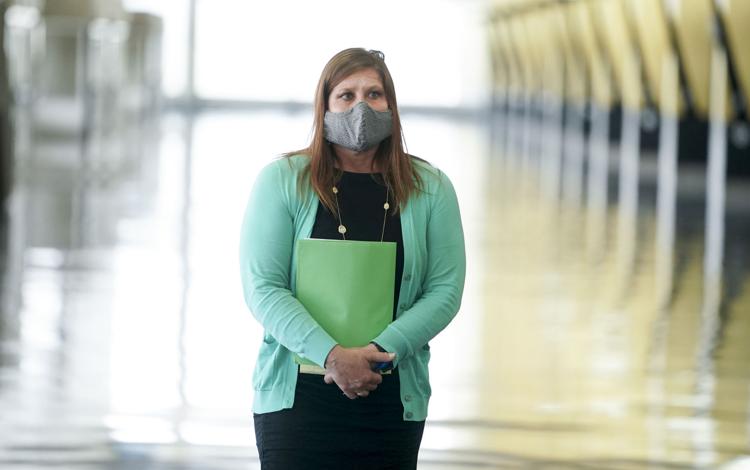 Heinrich said the effects of a mid-November surge continue to linger and noted December was the deadliest month yet of the pandemic.
The seven-day case average has risen steadily since Dec. 27 and was 213 on Monday, compared to 171 when the last order was issued. However, the number of patients in Dane County hospitals has fallen from 135 to 71.
The disease has killed 75 people in Dane County since the last order was issued on Dec. 15, bringing the total death toll to 211.
According to a Georgia Tech risk-assessment tool, there is a 14% chance that at least one person in a group of 10 is carrying COVID-19, compared with 22% when the last order was issued.
"While progress is being made, there is still reason for caution," Heinrich said.
County Executive Joe Parisi noted that Dane County has some of the lowest infection and mortality rates in the state — about half the national average — but warned the risk is still high.
"It's because our community has come together and made the sacrifices that so many have made and continue to make to protect the vulnerable among us," he said. "All of us need to continue to double down over the next few months."
The new order allows for competition in "low-risk sports" with physical distancing maintained "to the greatest extent possible and in compliance with gathering limits." Low-risk sports are generally individual sports such as swimming, skiing, golf and cross-country with little to no shared equipment.
Physical distancing is required at all times for high-risk sports.
Provisions for child care and youth settings, schools, continuing education and higher education institutions, industry-specific requirements, health care, public health, human service, infrastructure, manufacturing, government, and religious entities and groups remain unchanged.
Requires face coverings for all people age 5 and older in enclosed spaces with people o
utside their household.
Allows indoor gatherings of up to 10 unrelated people, providing they wear masks and maintain social distance.
Limits most businesses to 50% of capacity and restaurants to 25% of capacity
with six feet between tables.
Prohibits bars from serving people indoors.
Allows gyms and pools to hold scheduled classes with up to 10 people.