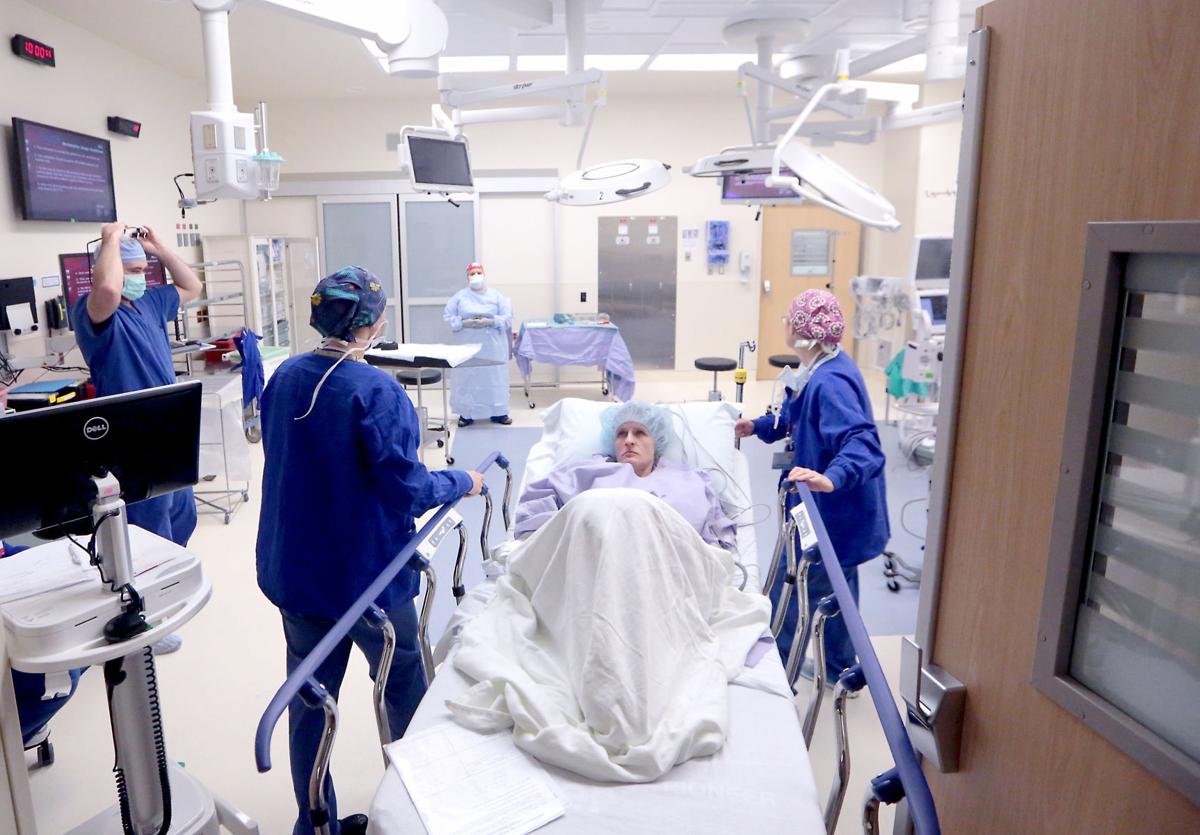 Electrodes placed on the foreheads of patients to check for consciousness during general anesthesia might work better if moved to the back of the head, according to UW-Madison researchers who studied electrical activity in the brains of monkeys.
"We propose that the back of the head is a more important place for those electrodes, because we've learned the back of the brain and the deep brain areas are more predictive of state of consciousness than the front," Mohsen Afrasiabi, a lead author of a study published Tuesday in the journal Cell Systems, said in a statement.
In the new study, UW–Madison researchers recorded electrical activity in about 1,000 neurons surrounding each of 100 sites throughout the brains of a pair of monkeys at the Wisconsin National Primate Research Center. The monkeys were recorded during several states of consciousness: under drug-induced anesthesia, light sleep, resting wakefulness and roused from anesthesia into a waking state through electrical stimulation of a spot deep in the brain. A computer, using machine learning, calculated which areas of the brain and electrical activity patterns corresponded most strongly with consciousness. The results pointed away from the frontal cortex, the part of the brain typically monitored during anesthesia.
"What has been shown for 100 years in an unconscious state like sleep are these slow waves of electrical activity in the brain," said Yuri Saalmann, a UW-Madison psychology and neuroscience professor who worked on the study. "But those may not be the right signals to tap into. Under a number of conditions — with different anesthetic drugs, in people that are suffering from a coma or with brain damage or other clinical situations — there can be high-frequency activity as well."
Saalmann last year reported that monkeys under deep anesthesia woke up and moved around after precise electric stimulation of their brains, and became unconscious again once the electricity stopped.
That was the first study to bring primates in and out of a deep unconscious state, with findings that could suggest potential treatments for brain disorders, campus scientists said. Mice had been roused from light anesthesia before.
In that study, researchers gave macaque monkeys the human anesthesia drugs propofol and isoflurane. The researchers then delivered electric stimulation in a part of the brain called the central lateral thalamus, which in humans is linked to severe disruptions of consciousness such as coma. Within a few seconds, the monkeys were revived.