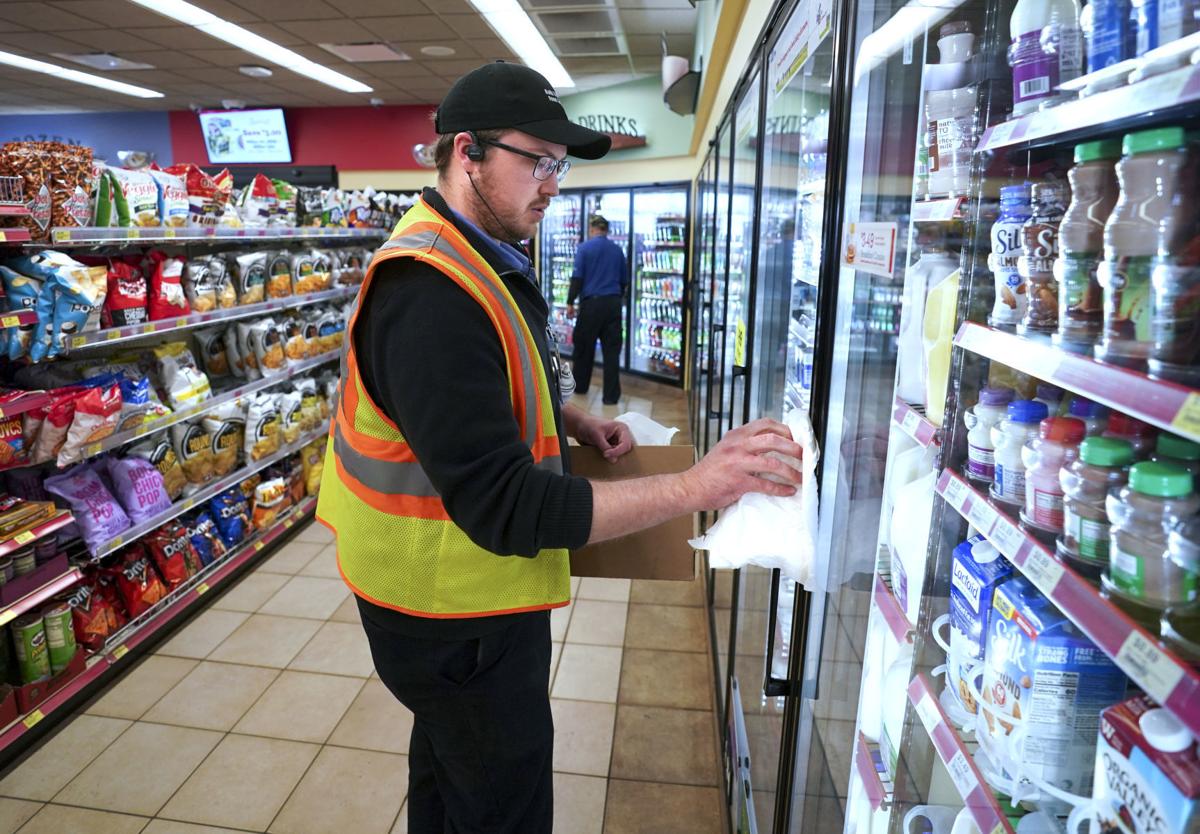 Editor's note: This is part of a continuing series on those whose jobs have been deemed "essential" during the coronavirus outbreak and for whom working "safer at home" is not an option. Suggestions for future profiles of those who help keep us fed, safe and mobile can be sent to wsjcity@madison.com.
They can be among the most overlooked of retail employees — those diligent souls who make sure you'll always be able to satisfy your coffee fix, keep you from running out of gas on the interstate and provide quick access to that gallon of milk or bag of buns your spouse tells you to pick up on the way home from work.
And in the era of the COVID-19 coronavirus, convenience isn't just convenient; it's essential.
Kwik Trip store leader Derek Bamford, 28, of Janesville, says his store on Madison's East Side experienced the same run on toilet paper and hand sanitizer that the grocery stores did in the days leading up to government mandates to stay apart, stay home and, for goodness' sake, wash your hands.
But the panic buying seems to have eased, and among the things that stick out in his mind now is how much customers missed his coffee — even for one day.
The company briefly shut down self-serve coffee until it was able to provide guidelines for how stores should go about having employees serve it.
"We had guests who it was just like that religious thing of coming in every morning for their coffee and some of them were almost in tears because they were so happy" the coffee was back, he said.
Kwik Trips have implemented hourly "very deep sanitation of all the more commonly used things" that customers touch, he said, including gas pumps, charge card keypads and cooler doors; employees can wear gloves at work if they want; and with new federal guidelines recommending the use of face masks, the company is planning to provide masks to employees who want them.
Customers have been good about practicing social distancing, he said, and the store is running out of bathroom soap and paper towels much more quickly these days, a sign people are taking their handwashing seriously. He said there have been a few instances in which he's had to remind customers who like to feel before buying that it's better to "look with your eyes and not with your hands."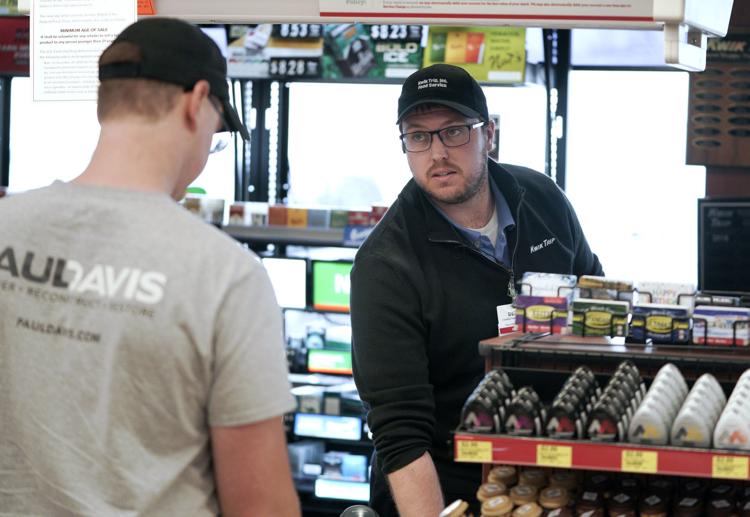 And while he's sensed coronavirus-inspired apprehension in the way some customers bring in their own disinfectant wipes or hold up items to be scanned rather than turn them over to checkers, "for the most part we've had a lot of people just super grateful that we're open. They're thanking us. They're super happy that we're doing what we're doing."
Business is down since the outbreak began, he said, perhaps because folks in Madison aren't as aware of Kwik Trip's wares as folks in some other cities where the La Crosse-based chain has a longer presence. Stores in the Fox Valley and La Crosse areas, for example, have been much busier, he said.
For now, the 1,500 to 1,600 people who in non-pandemic times had been coming through his doors every day is down by about half, he said.
Still, for each person working there, that's potentially hundreds more people to come into contact with than public health officials recommend. It could be perceived as a lot of risk for not much reward, and while Kwik Trip generally receives good marks from employees and starts new employees at well more than minimum wage, convenience store work is not exactly an industry that makes its frontline workers rich.
Bamford said that in response to the outbreak, the company is paying hourly employees $2 more per hour, which would bring the minimum starting hourly wage in the Madison area above $15, according to company job postings. Kwik Trip district leader Traci Weisensel said store leaders and delivery drivers are getting an extra $100 a week. The extra pay began March 13 and is currently set to expire April 23, she said.
Bamford said the company is also holding jobs open for those who have health concerns about working, allowing full-time workers to keep their benefits if they choose to work part-time and trying to make sure those who need their hours can still get them.
"A lot of our leaders have been taking vacation time in order to afford the labor to give to the co-workers who need the paycheck," he said.
Concerned about COVID-19?
Sign up now to get the most recent coronavirus headlines and other important local and national news sent to your email inbox daily.