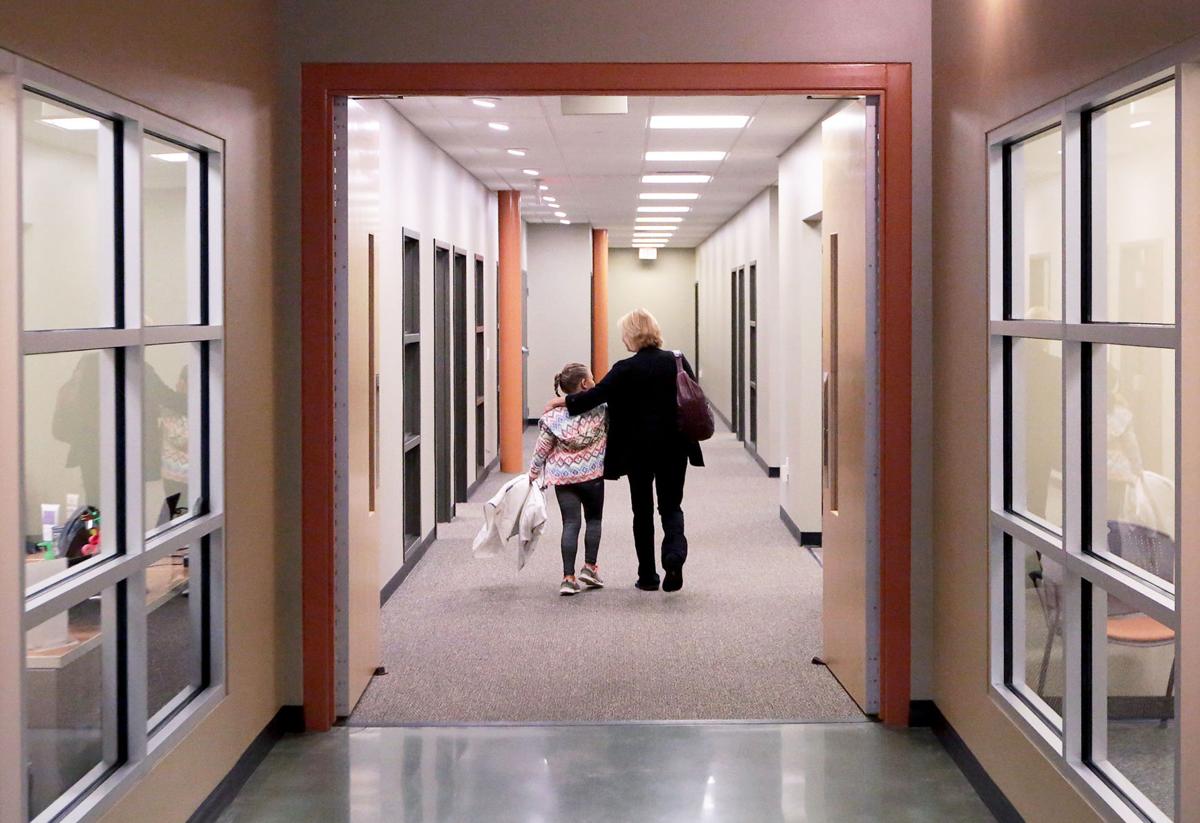 Agrace is opening an adult day care center on Madison's South Side, becoming the second facility in the city to offer the service, which can provide mental stimulation and reduce isolation for older adults while offering respite to family caregivers.
Fitchburg-based Agrace — which provides hospice care, palliative care, home care and grief support — plans to open the adult day care center in May in the former A1 Furniture store along the Beltline between Fish Hatchery Road and Todd Drive.
"We see this growing population of seniors who want independence and would like to stay in their homes, but oftentimes they need more socialization so they're not in isolation," said Marcia Whittington, Agrace's chief development officer.
"We see caregivers who absolutely need a break," Whittington said. "We see kids who are taking care of their parents, and they're still working, and need a safe place for mom or dad to go."
Dane County has six adult day care centers for the elderly, according to the state Department of Services, though one of the facilities listed by the department closed last year. A center run by Catholic Charities on the Southeast Side takes up to 120 people. A center run by SSM Health on the East Side, which took 30 people, closed last spring.
Colonial Club in Sun Prairie can take 28 people, Oregon Area Senior Center in Oregon can take 16, Madison-area Rehabilitation Centers in Stoughton can take 12 and Milestone Senior Living in Deerfield can take six.
The Madison area has more adult day care centers than many parts of the state, but generally they haven't been enough, said Joy Schmidt, Dane County's dementia crisis program specialist. "There's definitely been some need, especially closer to the West Side of Madison," she said.
Agrace's center, to be open in early May in the remodeled former A1 Furniture at 1702 W. Beltline Drive, will take 24 people initially and eventually up to 64, said Kewana Jamison, nurse manager for the center. The facility will accept older adults with or without dementia, Jamison said.
Services include activities such as crafts, board games, chair yoga and Wii sports, along with meals and giving medications, for $77 a day. Baths and transportation are available for an additional cost.
Insurance generally doesn't cover adult day care, so most clients pay out of pocket. Some assistance may be available for people with lower incomes.