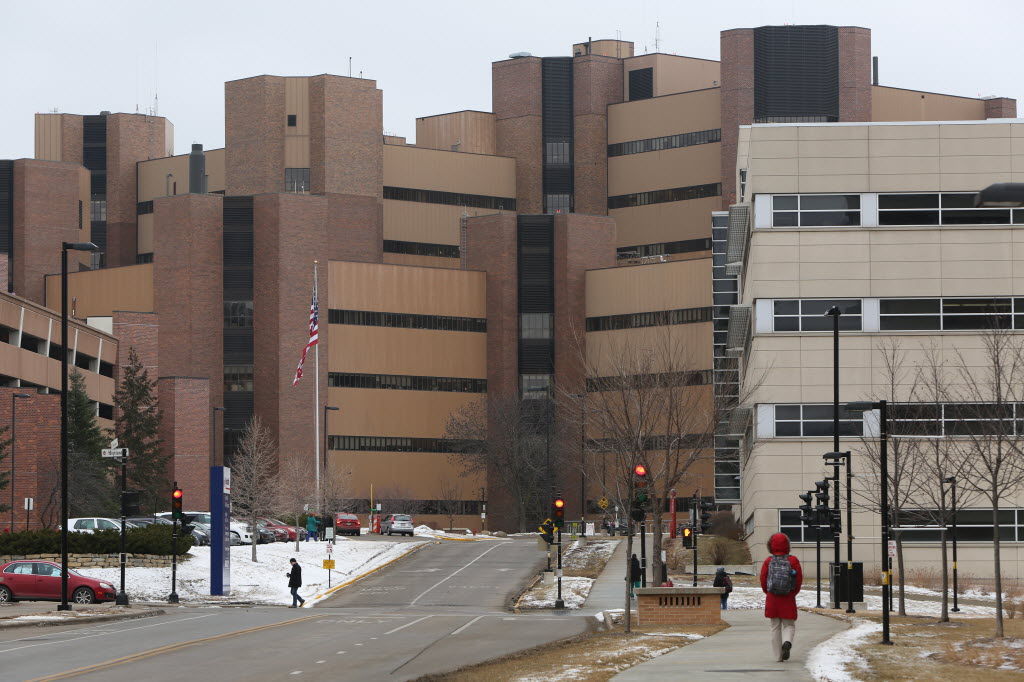 Advocate Aurora Health plans to pay $5 million to acquire 15% to 20% of part of Quartz Health Insurance, as the organizations launch a Medicare Advantage plan for seniors in eastern Wisconsin, according to an application before the state insurance commissioner.
Advocate Aurora is a 2018 merger of Advocate Health Care, based in Downers Grove, Illinois, and Milwaukee-based Aurora Health Care. The merged entity is one of the largest health care systems in the country, operating 27 hospitals and maintaining headquarters in both locations.
Quartz, based in Sauk City, is a health insurance company resulting from mergers in 2016 and 2017 of health plans owned by UW Health; Iowa-based UnityPoint Health, which owns Meriter Health Services in Madison; and La Crosse-based Gundersen Health System.
Quartz and Advocate Aurora in January announced they were collaborating on a new Medicare Advantage plan, an alternative to traditional Medicare. The plan is expected to start Jan. 1 and be available during open enrollment, which begins Oct. 15.
"Advocate Aurora Health's focus on patient care, population health and building healthy communities aligns well with the missions and visions of Quartz's other provider owners," Terry Bolz, president and CEO of Quartz, said in a statement in January.
According to the application the organizations filed May 1 with the Wisconsin Office of the Commissioner of Insurance, Advocate Aurora will pay $5 million or whatever amount is needed to acquire at least 15%, but no more than 20%, of membership rights in Quartz Health Plan Corp.
That part of Quartz handles its Medicare Advantage business, Quartz spokeswoman Christina Ott said. Quartz, which operates in 28 Wisconsin counties, will expand its Medicare Advantage business, but not other offerings, into an additional 10 counties in eastern Wisconsin, Ott said.
"We have no plans to expand any other lines of business at this time," she said.
But some observers wonder if the move is part of a broader plan that could drive up health care costs.
With Advocate Aurora's proposed partial acquisition of part of Quartz, "there are competitive issues that need to be publicly explored," said Tom Hefty, former CEO of Blue Cross and Blue Shield United of Wisconsin and former deputy insurance commissioner.
"When competitors merge or reach agreements, prices go up," said Hefty, also a former antitrust attorney.
Ott said the proposed transaction is merely designed to facilitate the launch of the Medicare Advantage plan, but Hefty questioned that. "You don't need to have an ownership to participate in a Medicare Advantage plan," he said.
Three phases
According to the application, Advocate Aurora's payment to Quartz would "support risk based capital needs" for Quartz members on the Medicare Advantage plan. The plan would be developed and sold by Quartz and Advocate Aurora will take on full medical risk, the application says.
The transaction is the first phase of three planned phases of "increasing investments" by Advocate Aurora in Quartz and its affiliates, according to the application, which provides no details about the other phases.
Asked by the Wisconsin State Journal what developments the other phases might entail, Ott said, "I'm not privy to that information."
According to the filing, UW Health's corporate entity, University Health Care, holds 61.48% of membership rights in the Quartz entity involved, with Gundersen holding 20.49% and UnityPoint Health holding 18.03%.
After the transaction, UW Health would have 52.26%, Gundersen would have 17.42%, UnityPoint Health would have 15.32% and Advocate Aurora would have 15%.
Plan oversight
Under the first phase, Advocate Aurora would have approval rights over how the Medicare Advantage plan is designed, the network it uses and reimbursement levels for doctors in the plan.
Advocate Aurora would not appoint or designate any Quartz board members during the first phase.
Quartz has 350,000 members in four states, primarily in Wisconsin but also in Iowa, Illinois and Minnesota, Ott said. That includes people in all types of plans, with 20,000 in Medicare Advantage and some in BadgerCare and the federal exchange.
Quartz had 115,000 members in large group private plans as of December, according to the insurance commissioner's office. That is the second highest in Wisconsin after Madison-based Dean Health Plan, which had 156,000 members. Dean is part of SSM Health, which owns St. Mary's Hospital in Madison.
Quartz also had nearly 19,000 members in the single risk pool small market, for which Dean had nearly 11,000 members.
Be the first to know
Get local news delivered to your inbox!