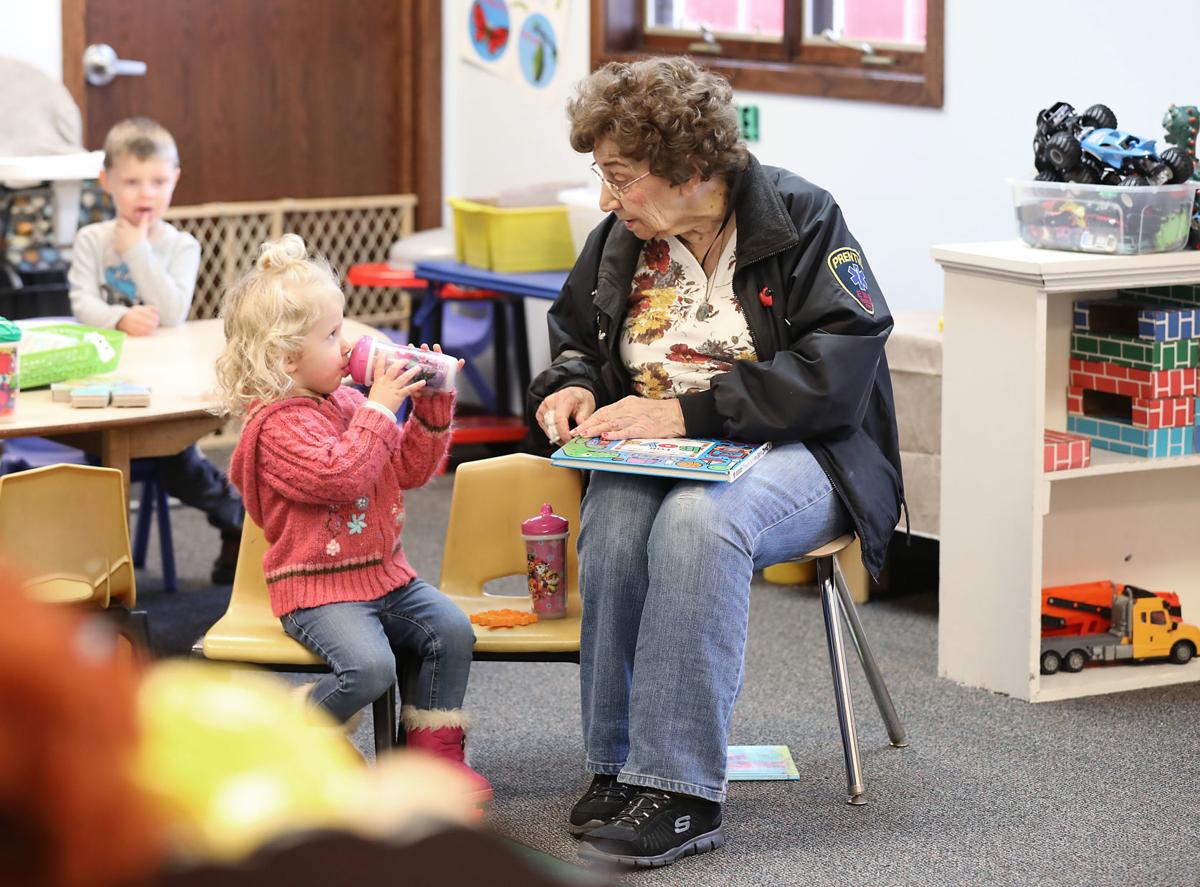 Friendship Village, a day care center for children in Phillips, about 220 miles north of Madison, started accepting older adults in a separate wing this fall.
The intergenerational approach is a twist on a service that can be hard to find in rural Wisconsin: adult day care for people with dementia.
"Even someone with dementia can blow bubbles, and the kids love it," said Lori Kiefer, who runs the facility, which brings children and adults together for various activities.
Most metro areas in Wisconsin have several providers of adult day care, which can reduce isolation and provide mental stimulation for people with dementia. For family caregivers, dropping off loved ones at the centers for a few hours a day or a few days a week can allow them to run errands, go to work, or restore their patience and energy.
But six of the nine counties in rural, northern Wisconsin where more than 25 percent of residents are 65 and older have no adult day care facilities, according to a state Department of Health Services directory.
Grant, Iowa and Lafayette counties — closer to Madison, in southwestern Wisconsin — also don't have any centers.
"I wish they had it," said Margaret Christiansen, 77, of Montfort, about 60 miles west of Madison, who cares for her husband, Jim, 79, who has dementia. "You get caught where you want to do something or go somewhere, and you can't always get somebody to come."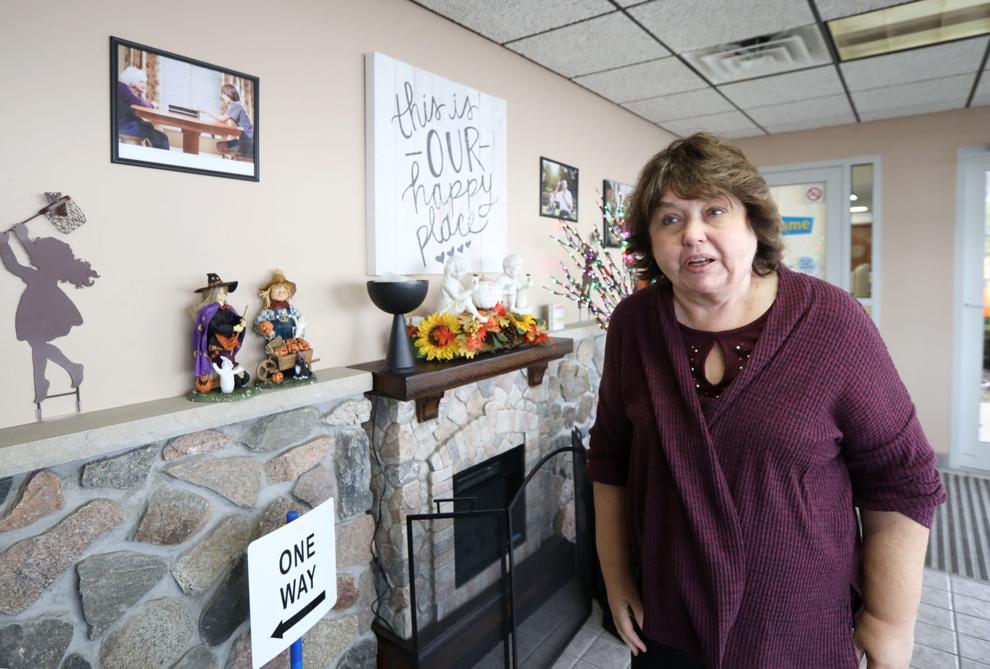 Kiefer, who owns an assisted-living facility in Phillips, last year opened the child day care next door. This fall, she added older adults with dementia and other needs.
Until last week, she could only take adults whose families could afford to pay the fee of $10 an hour ($8 an hour if people come at least three times a week). A county contract now allows people on Family Care, a state Medicaid program, to participate.
Dane County has nine adult day care centers, according to the state directory, though at least one of them is closed. Some of the centers have waiting lists, and none of those in operation are on Madison's West Side, said Joy Schmidt, the county's dementia care specialist.
"We don't even have enough here in Dane County," Schmidt said. "I wish we had more."
Adult day care in the Madison area typically costs about $60 to $75 a day, she said.
Social activities offered
SSM Health's Adult Day Health Center on Atwood Avenue cares for about two dozen older adults each day, most of whom have dementia, said manager Jennifer McGuire.
The center provides meals and services such as baths, flu shots, physical therapy and blood sugar checks if needed. Social activities include cribbage, singing, chair volleyball and theme days such as classic car day or a visit from a petting zoo.
"We try and make their day as fulfilled as possible and think about things they would normally be doing" if they didn't need adult day care, McGuire said.
Sue Vogt, 68, of Monona, has been bringing her husband, David Penn, 74, to the SSM Health center since he had a stroke 14 years ago. He has vascular dementia.
Penn initially went five days a week, while Vogt was working full time. Now he goes three days a week. He gets physical therapy and a weekly bath. The cost: about $600 a month, after subsidization by SSM Health.
"He has a community he can be part of," Vogt said. "It has allowed me to remain flexible and maintain my sanity."
---
Photos from a Special Report | Fading away: Wisconsin's dementia crisis
Martin Schreiber with Sun Prairie mayor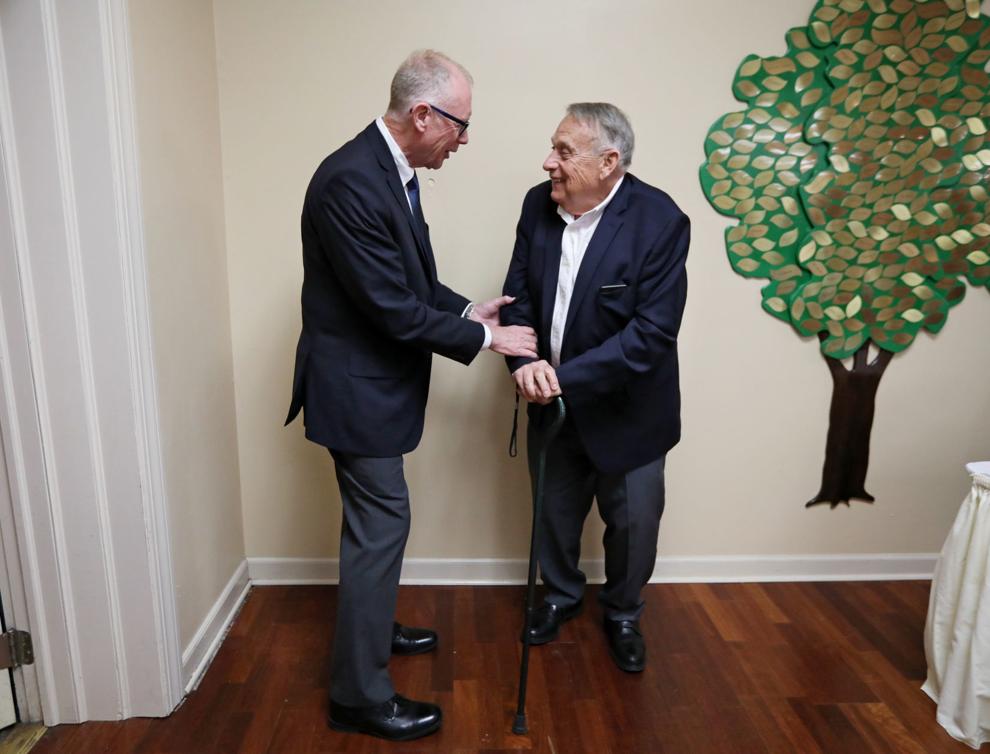 Mary and Don praying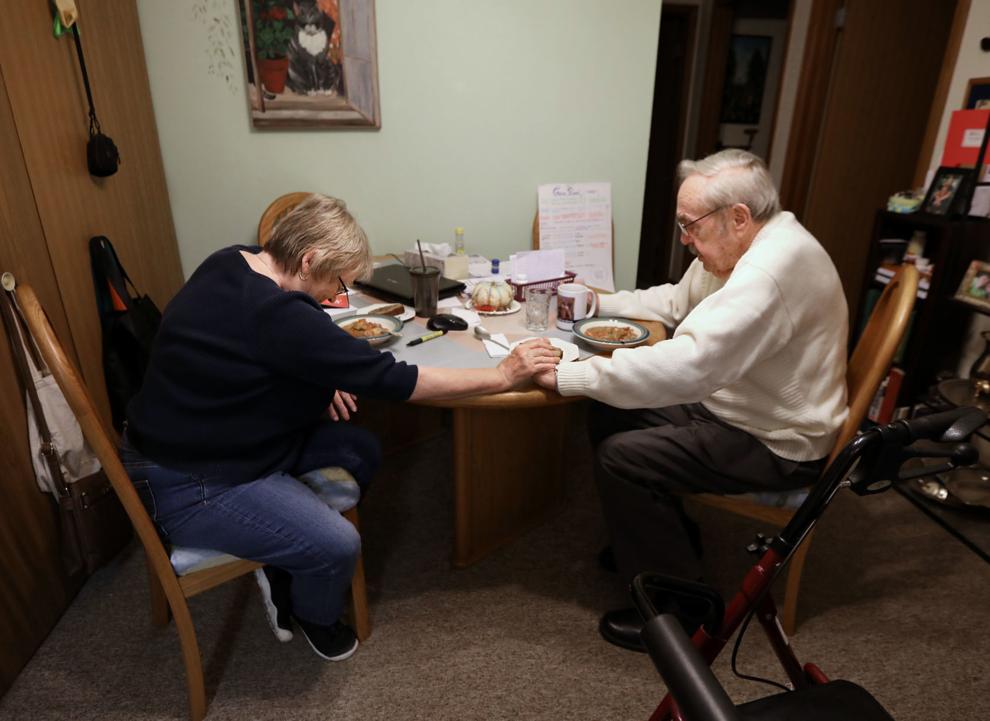 Mary and Don preparing to leave apartment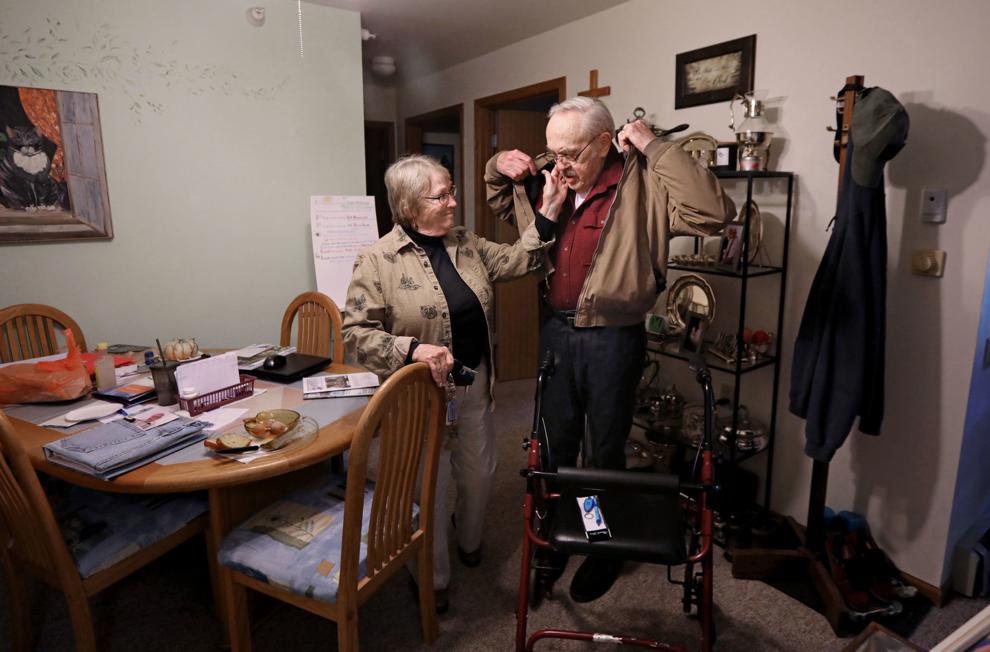 Mary loading Don's walker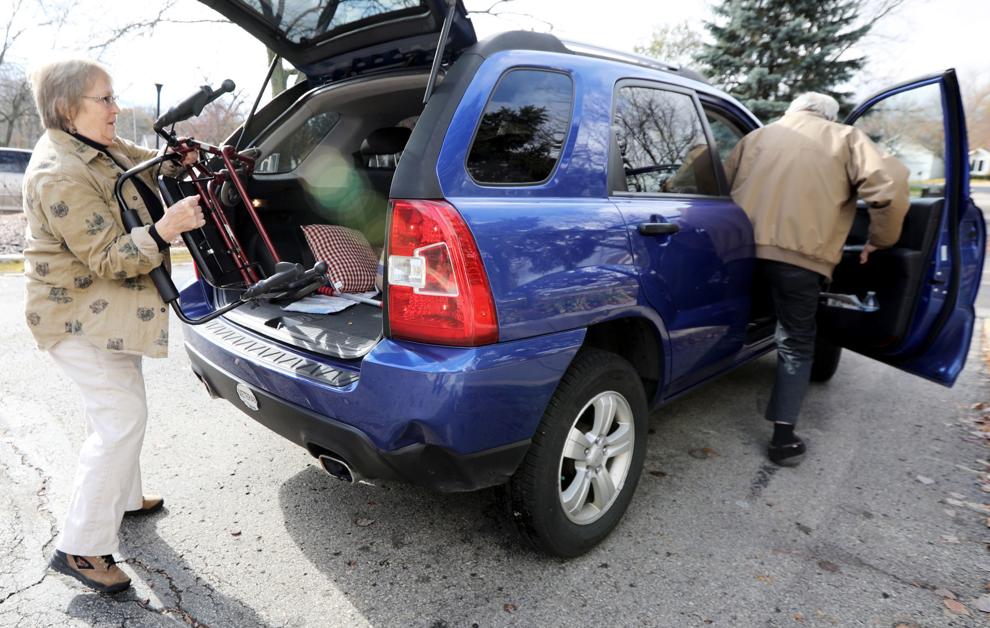 Mary and Don at pumpkin painting
Don's "boys' club"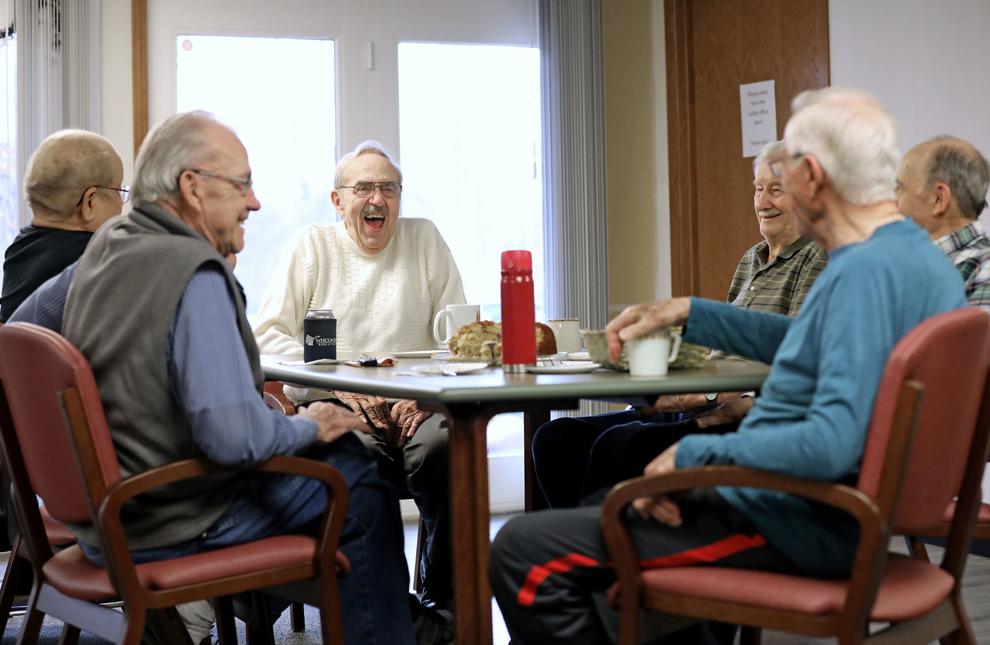 Photo album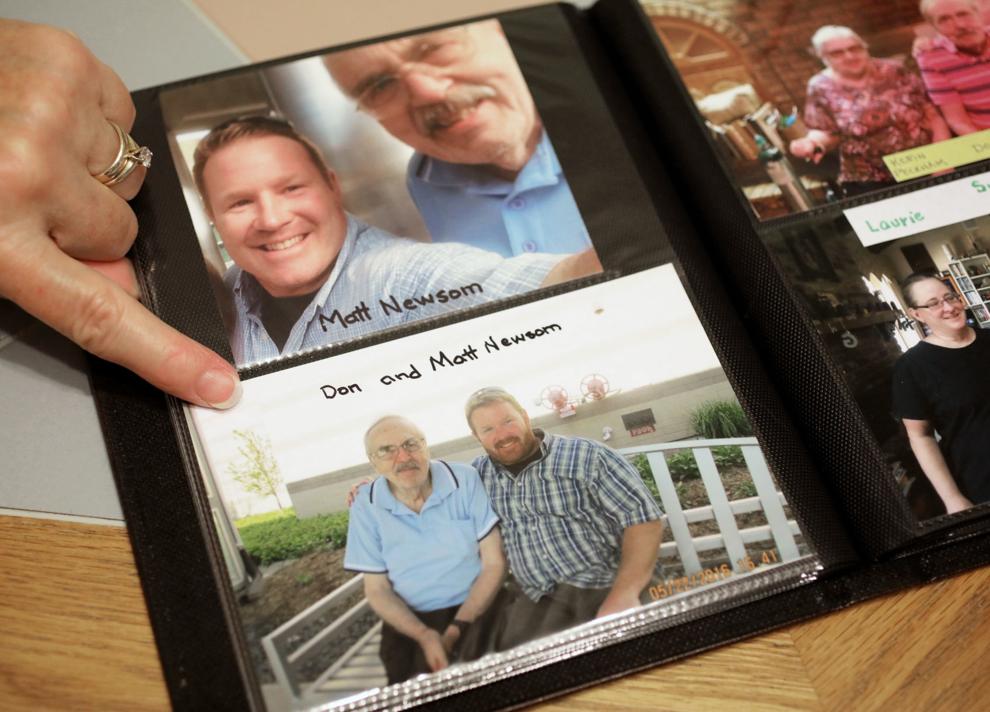 Peter and Cheryl Ziegler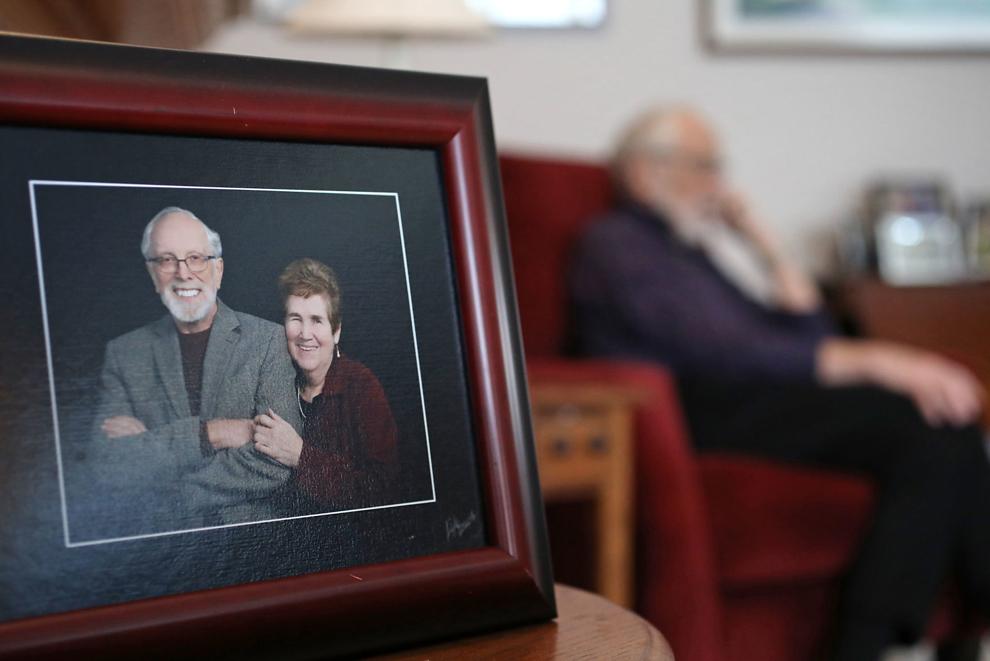 Peter Ziegler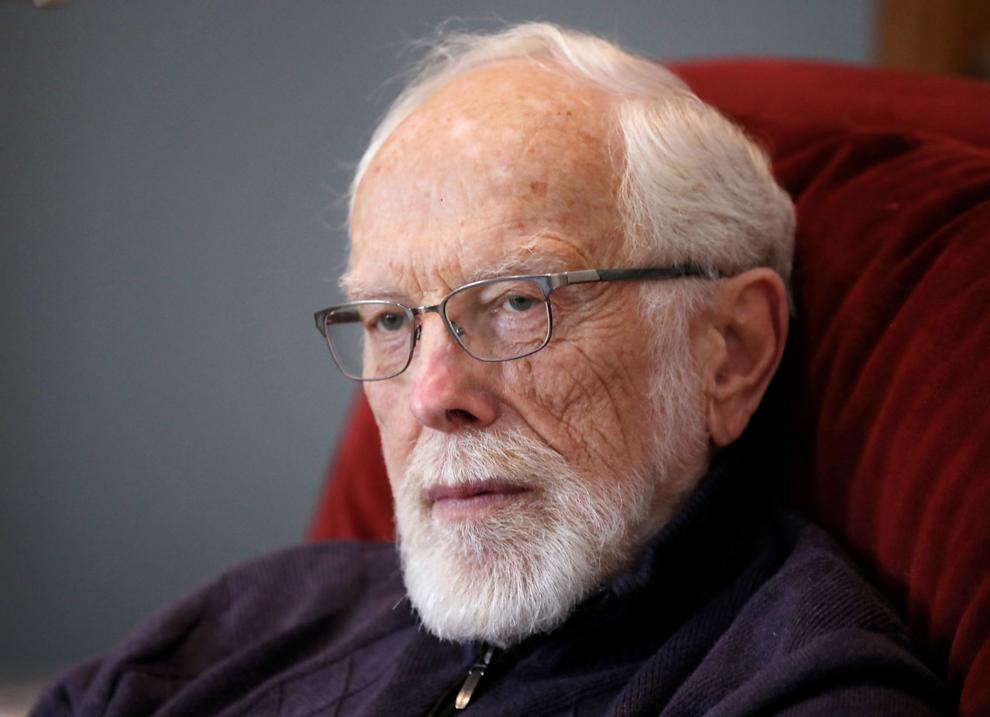 Bill brushing Jacqui's hair
Bill sorting Jacqui's meds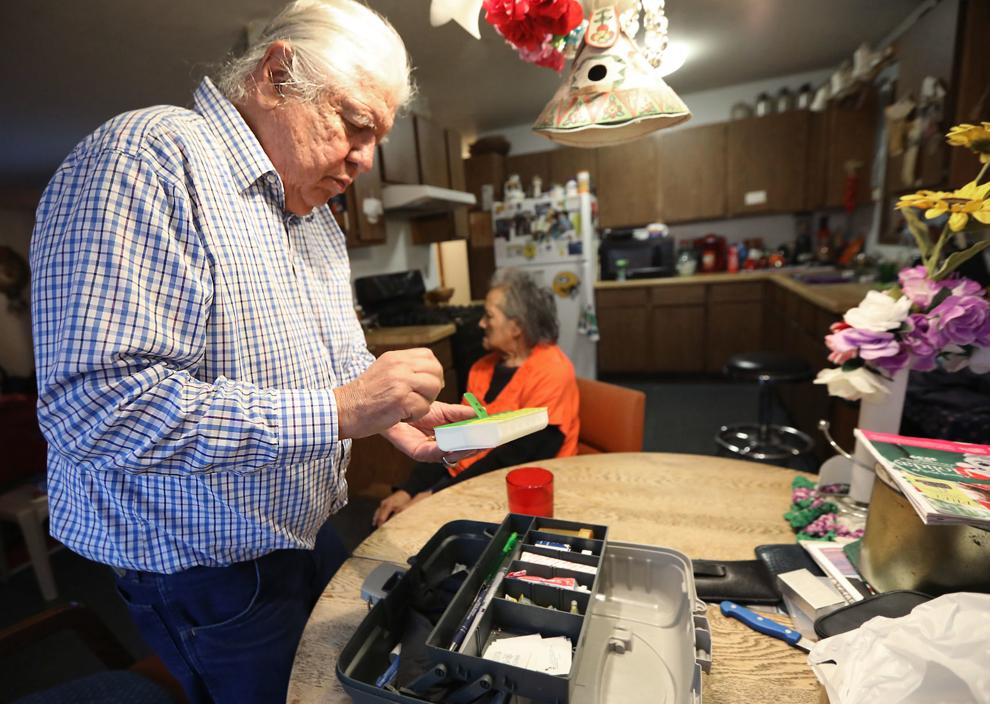 Cindy Dunbar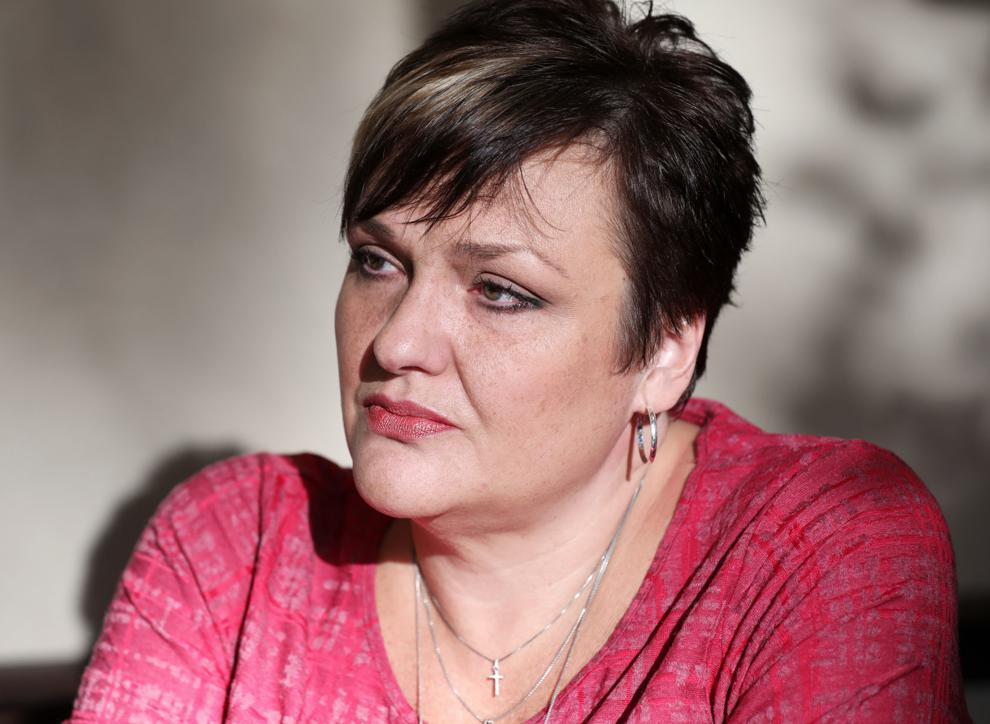 Bill and Jacqui outside of their home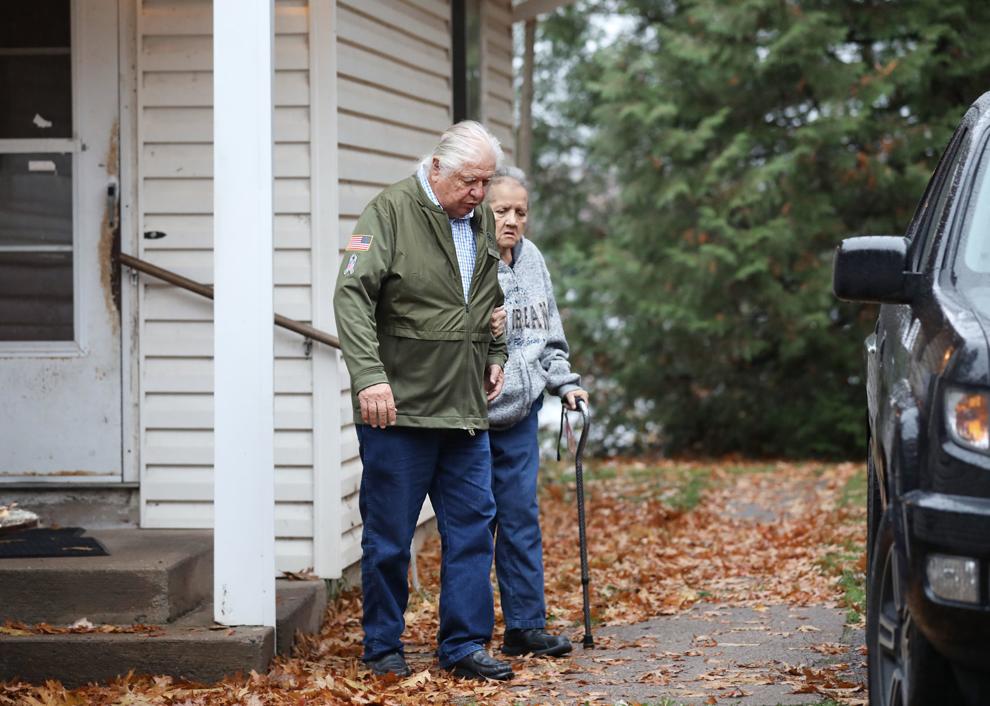 Jacqui and Bill at casino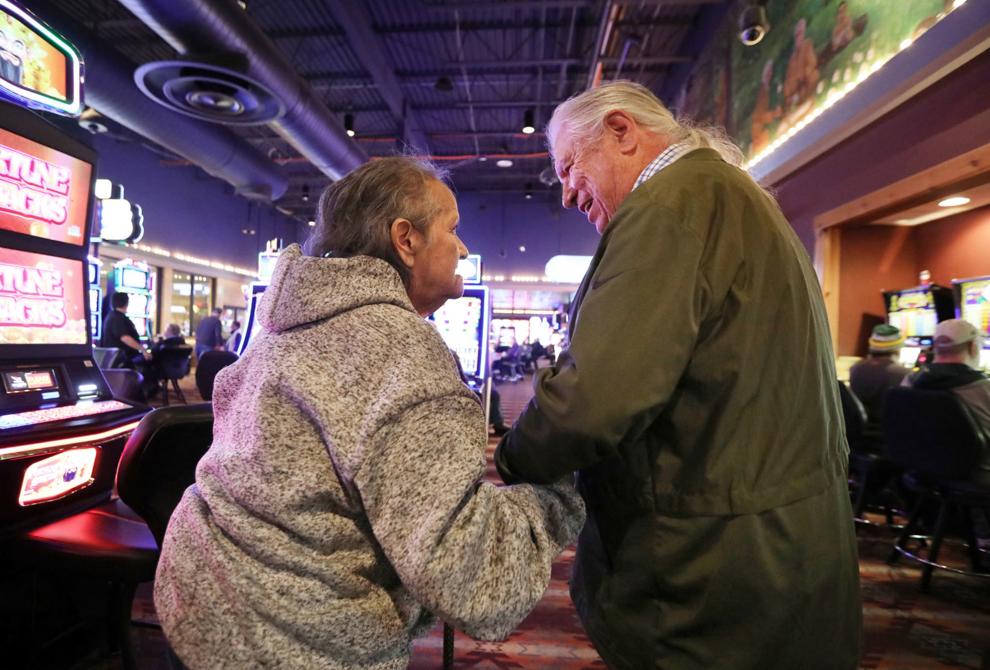 Randy and Wonaquance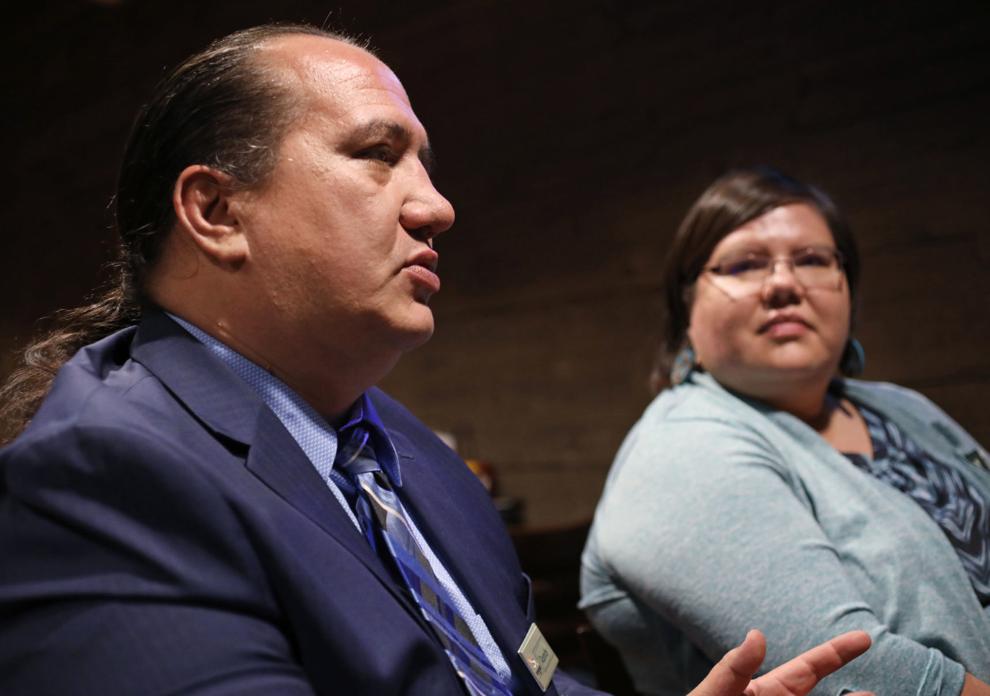 Jennifer and Jacqui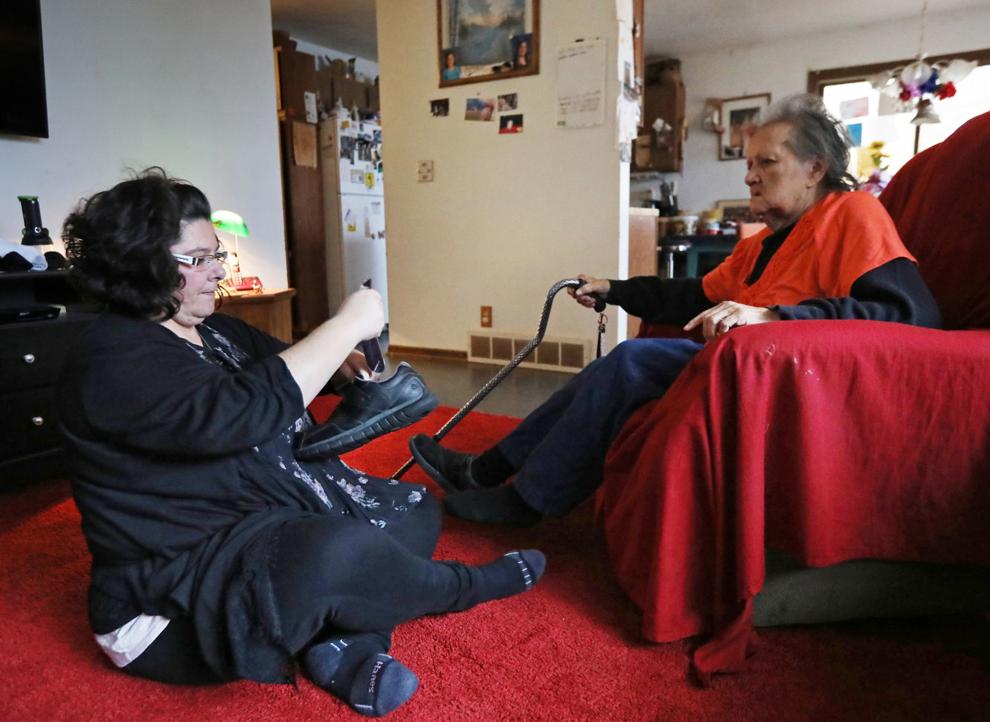 Tammy with Frances in Eagle River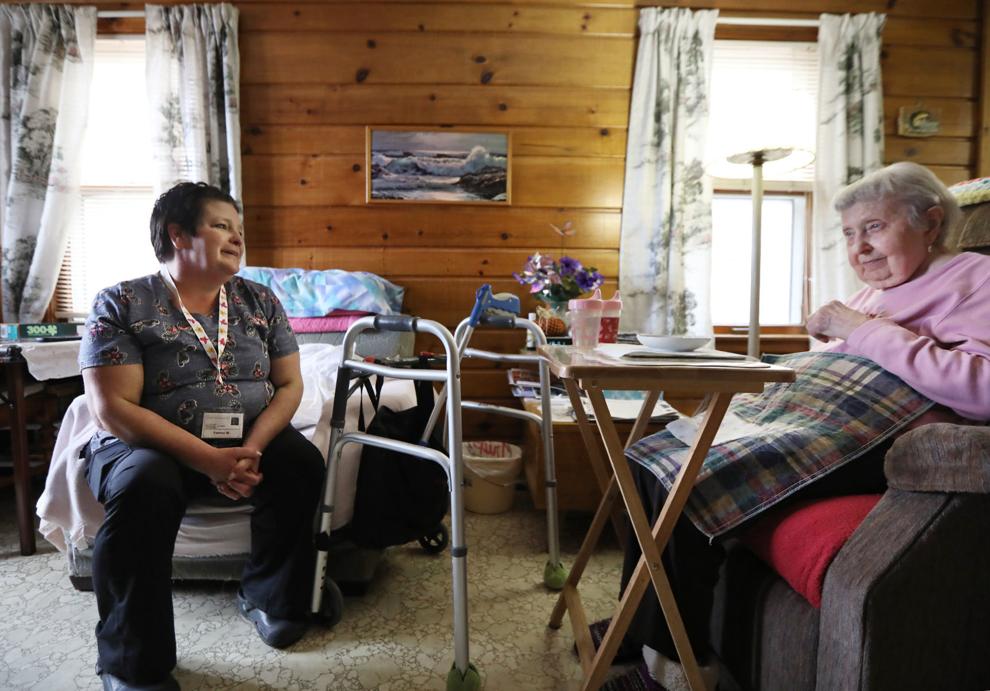 Frances doing exercises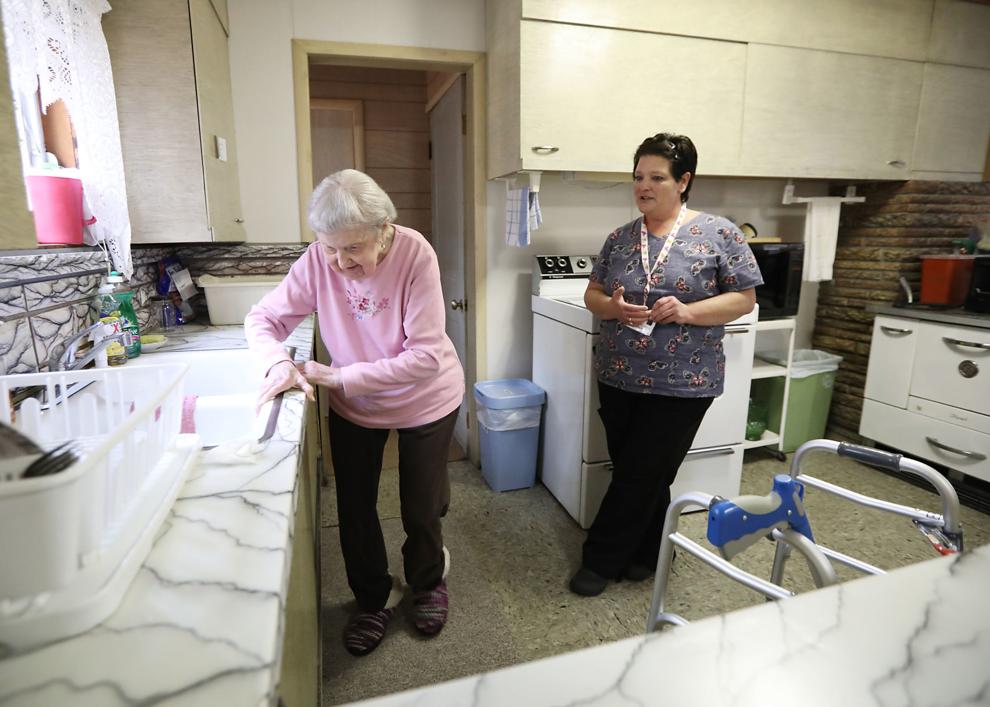 Doreen on phone with Lyle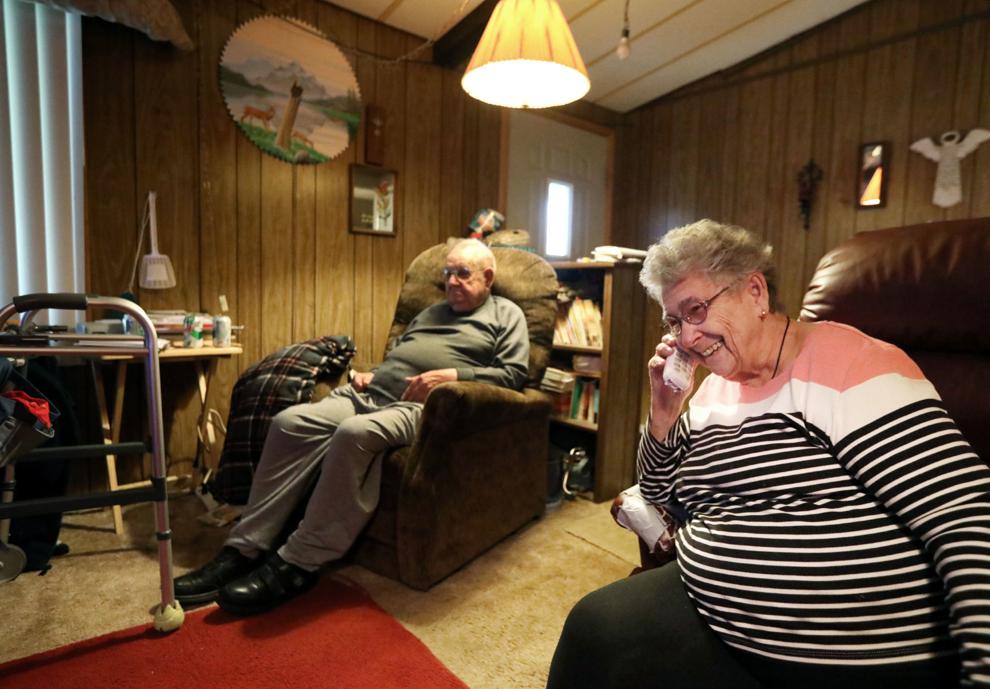 Doreen and Lyle holding hands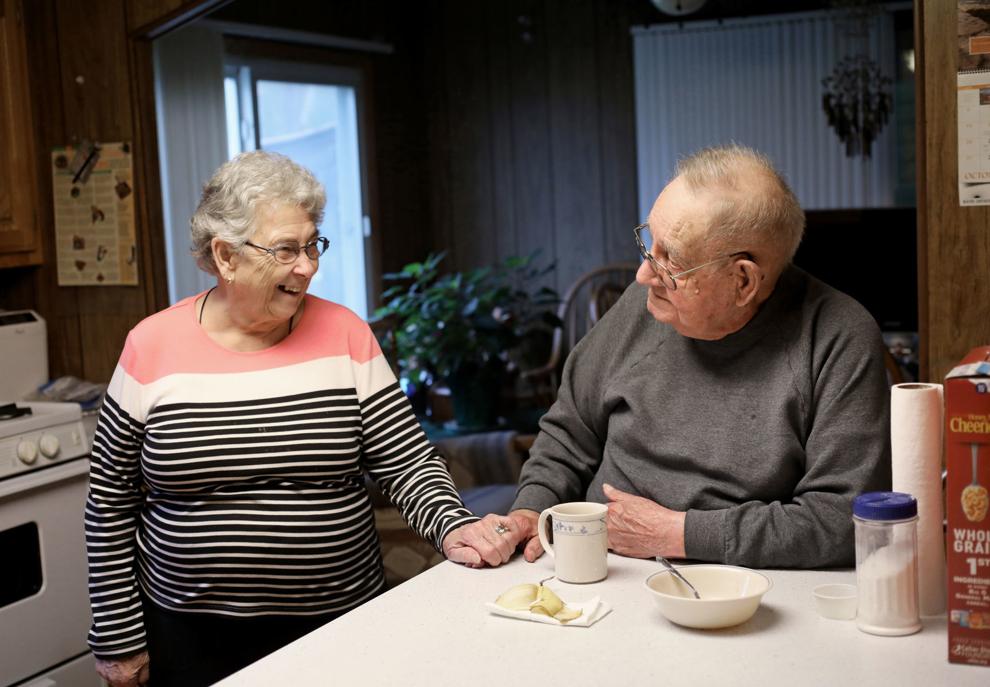 Friendship Village
Lori Kiefer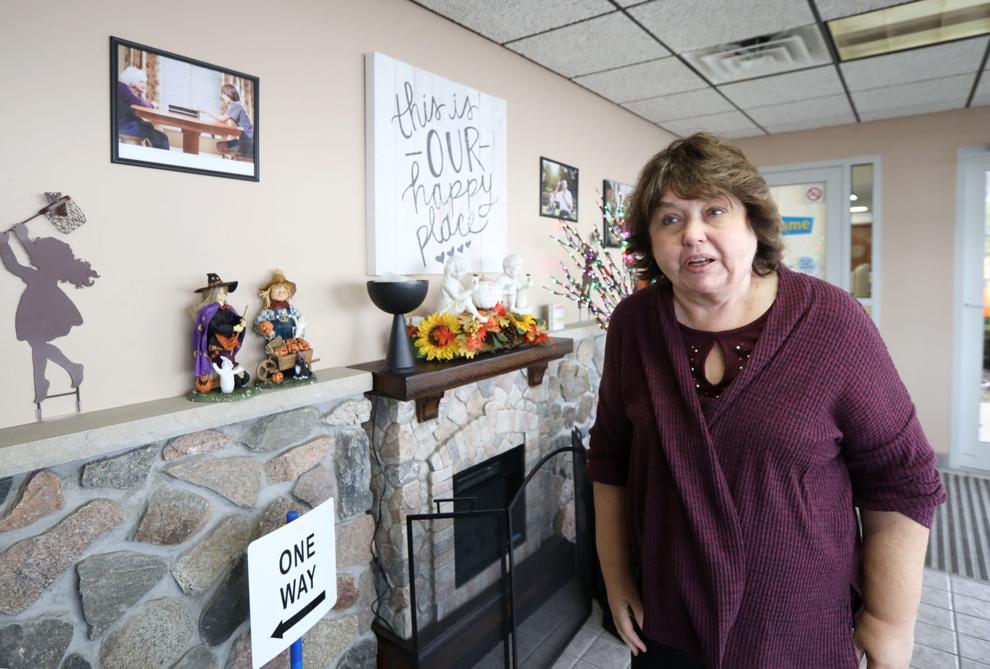 Cyclotron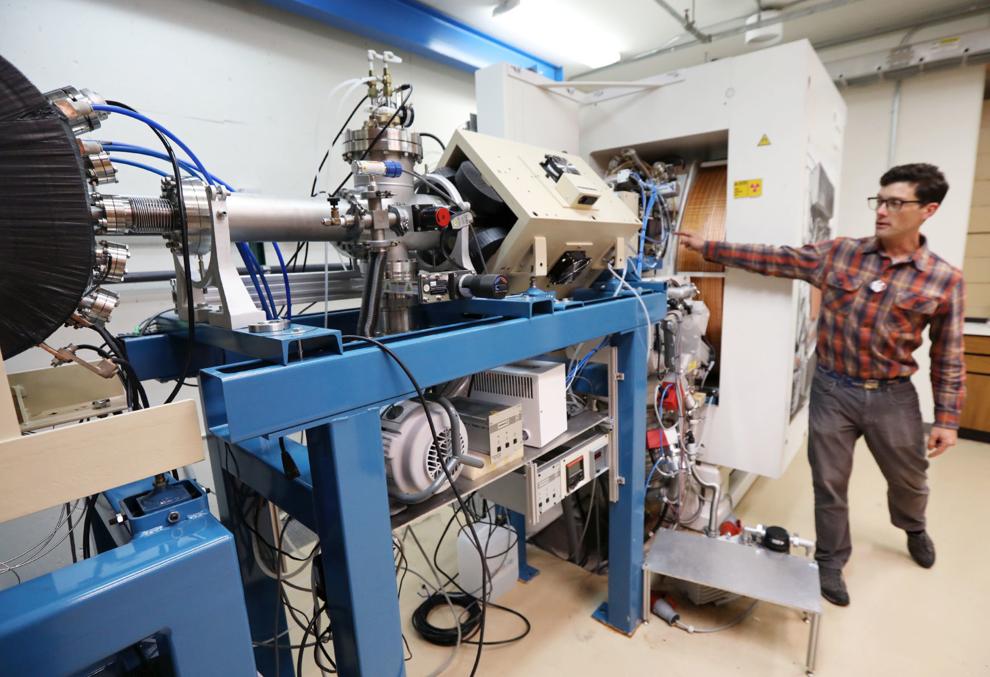 Sara Tirner doing yoga with others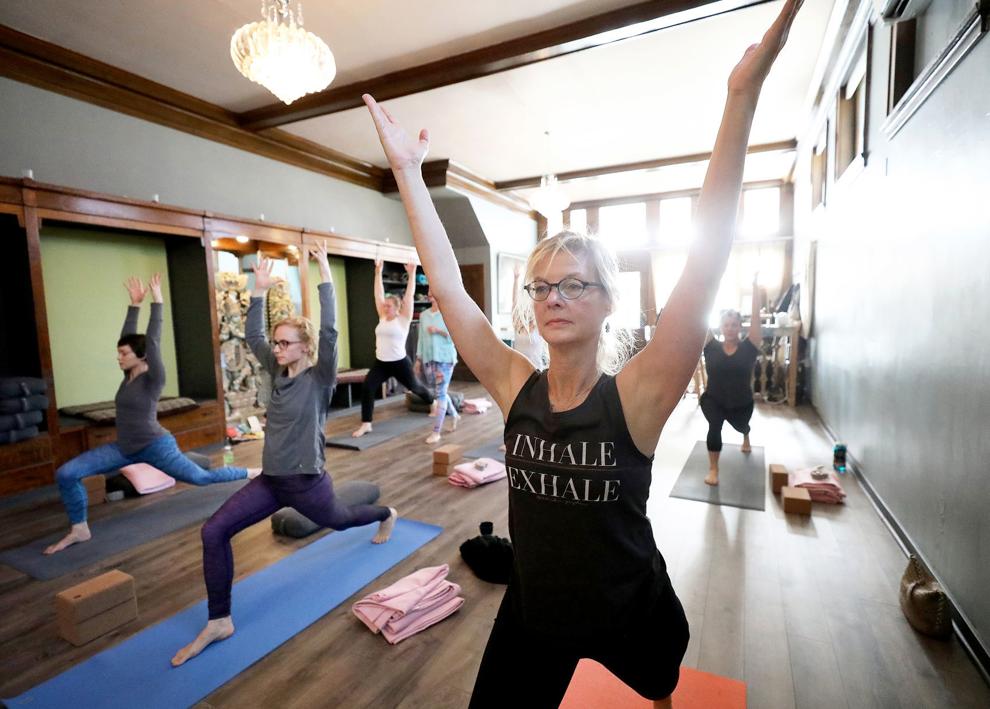 Tirner doing yoga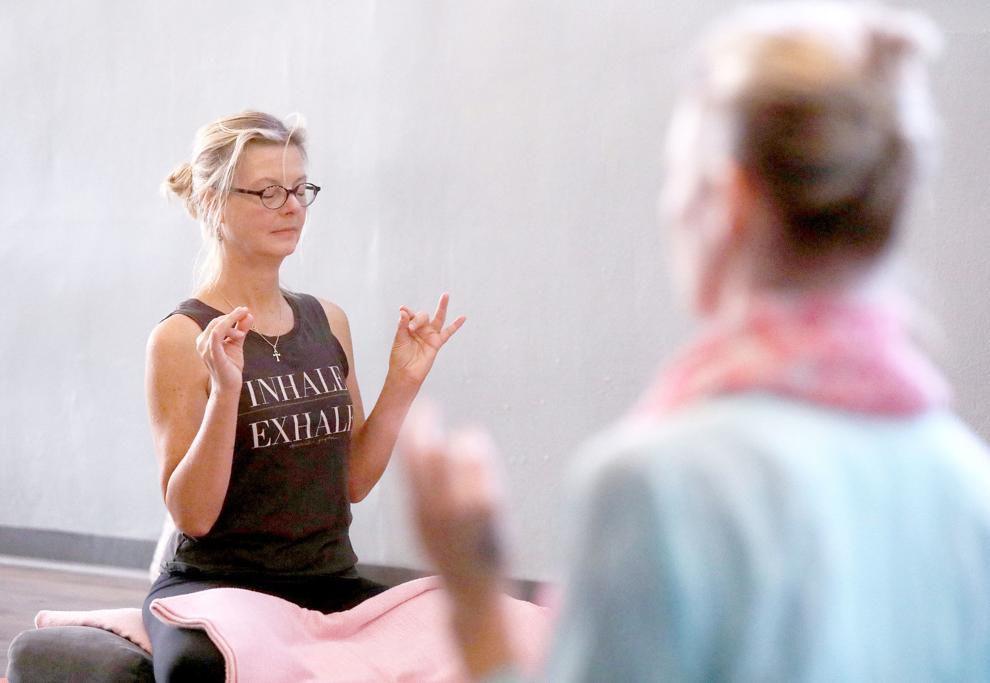 Karen and Barb before PET scan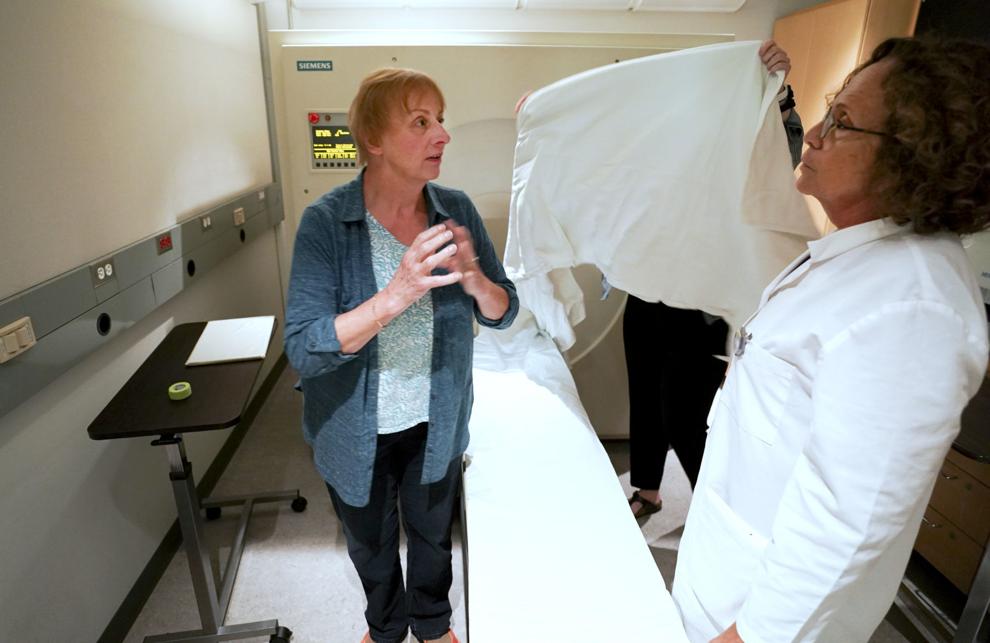 Karen getting PET scan