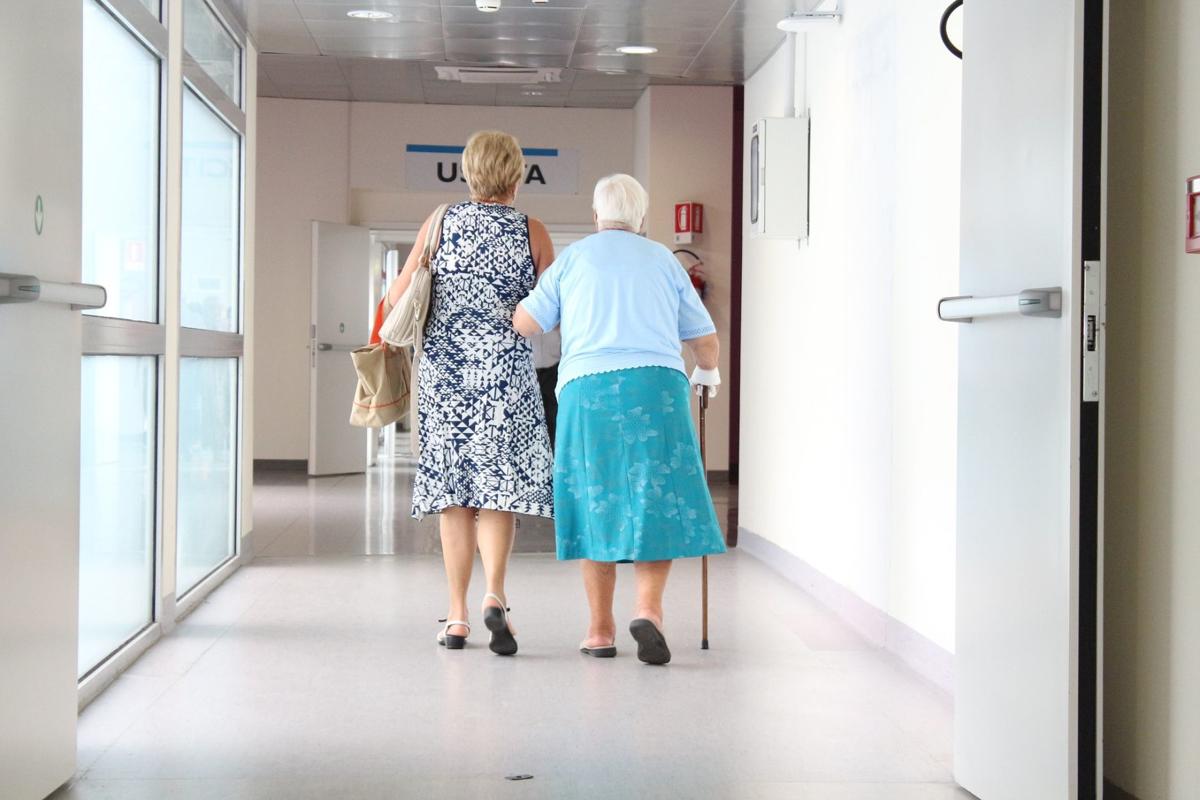 Twenty-eight nursing homes in Wisconsin have reported at least one COVID-19 death, none of them in Dane County, according to the first facility-specific data on coronavirus cases and deaths released by the federal government.
Most of the nursing homes reporting COVID-19 deaths are in southeastern Wisconsin, including Sunrise Health Services in Milwaukee, which the government said reported 57 deaths — by far the most of any nursing home in the state.
Orchard Manor, in Lancaster, said it has had nine deaths from the coronavirus, and Geneva Lake Manor in Lake Geneva reported eight, according to the government data. Greenway Manor in Spring Green and Bedrock HCS at Watertown each reported two deaths.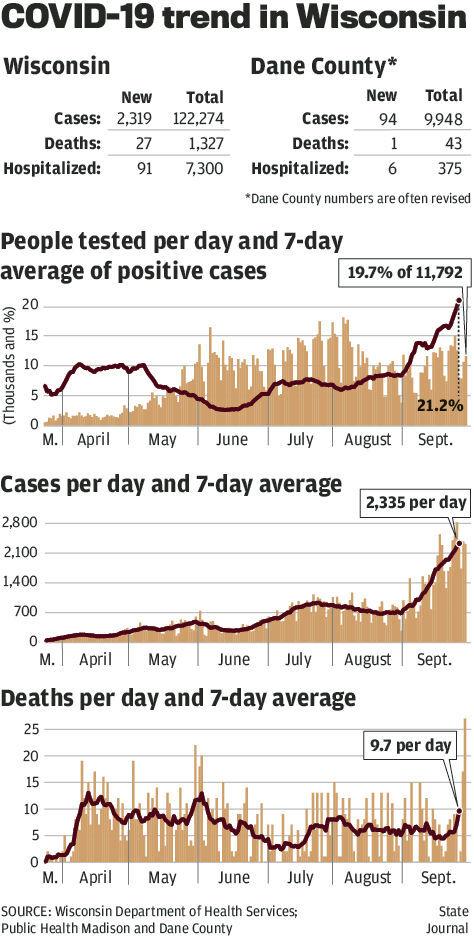 The CMS data is incomplete, however, with some facilities including cases and deaths since the coronavirus outbreak began and others including data only since early May. Still others haven't filed reports.
The data also has discrepancies, such as a few nursing homes in Wisconsin — including Sunrise — reporting more total deaths from COVID-19 than total confirmed cases.
CMS said in April it would require nursing homes to report COVID-19 cases and deaths. The data, released June 4, is the first to be made public. Nationwide, as of May 31, about 13,600 facilities reported more than 95,000 cases of COVID-19 and nearly 32,000 deaths.
"This sort of national data for nursing homes is unprecedented and constitutes the backbone of a national COVID-19 virus surveillance system," Seema Verma, CMS administrator, said in a media call last week.
But Verma said the data had "limitations" and urged caution in interpreting it, saying some facilities are struggling to report, others are making honest errors and quality control is still evolving.
Homes defended
Leaders of the state's two nursing home associations have opposed releasing names of facilities with COVID-19 cases or deaths, saying it could lead to public shaming, add stress to staff, residents and families, and make it harder to recruit workers.
"The presence of COVID-19 is not an indictment of the quality of care at that facility," said John Sauer, CEO of LeadingAge Wisconsin. "The villain is the virus, not the facility. The virus is especially threatening to older adults. It's not the facility that caused the person's death. It is the virus."
Sauer said the CMS data, "with all of its complexities and errors, shows that Wisconsin, in terms of the number of cases and reported deaths, is in the lower tier of states ... I would view that as comforting news."
Among Wisconsin's 355 nursing homes, 28 reported a total of 146 deaths, according to the CMS data. Wisconsin, as of Thursday, has had a total of 682 deaths from COVID-19, including 286 from nursing homes and assisted living facilities, according to the state Department of Health Services.
Kristin Mueller, a spokeswoman for North Shore Healthcare, which owns Sunrise Health Services and three other nursing homes in Wisconsin with COVID-19 deaths in the CMS data, said some of the data isn't correct. For Sunrise and Menomonee Falls Health Services, which had 12 COVID-19 deaths according to CMS, the death data is "significantly erroneous," Mueller said.
Mueller declined to provide figures she considers accurate. "As many others in the provider community have experienced, the new reporting system is confusing, time intensive, and difficult to complete," she said.
Yet, discrepancies
Carol Schwartz, administrator for Orchard Manor in Lancaster, said the facility has had 12 COVID-19 deaths, not the nine shown in the CMS data. A few deaths within the reporting time frame were reported later, as allowed, she said.
Robert Fisher, administrator at Bedrock HCS at Watertown, said the facility's two COVID-19 deaths, as accurately shown by the CMS data, stemmed from opening a special unit for COVID-19 patients transferred from hospitals, assisted living facilities and group homes.
"We chose to make an effort to the community and the healthcare industry by isolating a wing ... to provide a safe environment for those that needed the care and recovery," Fisher said.
Mark Scoles, administrator at Greenway Manor in Spring Green, said the facility has had one COVID-19 death, of a resident in early April, and one employee tested positive but had no symptoms.
Scoles said he didn't know why CMS said the facility reported two COVID-19 deaths. All residents and workers have been tested recently for the coronavirus, and all were negative, he said.
The state last month started releasing names of nursing homes that have had at least one recent case of COVID-19, but state officials haven't quantified deaths or cases at the facilities. As of this week, four Dane County nursing homes are on the state list: Belmont Nursing and Rehabilitation Center, Capitol Lakes Health Center, SSM St. Mary's Care Center and the Villa at Middleton Village.