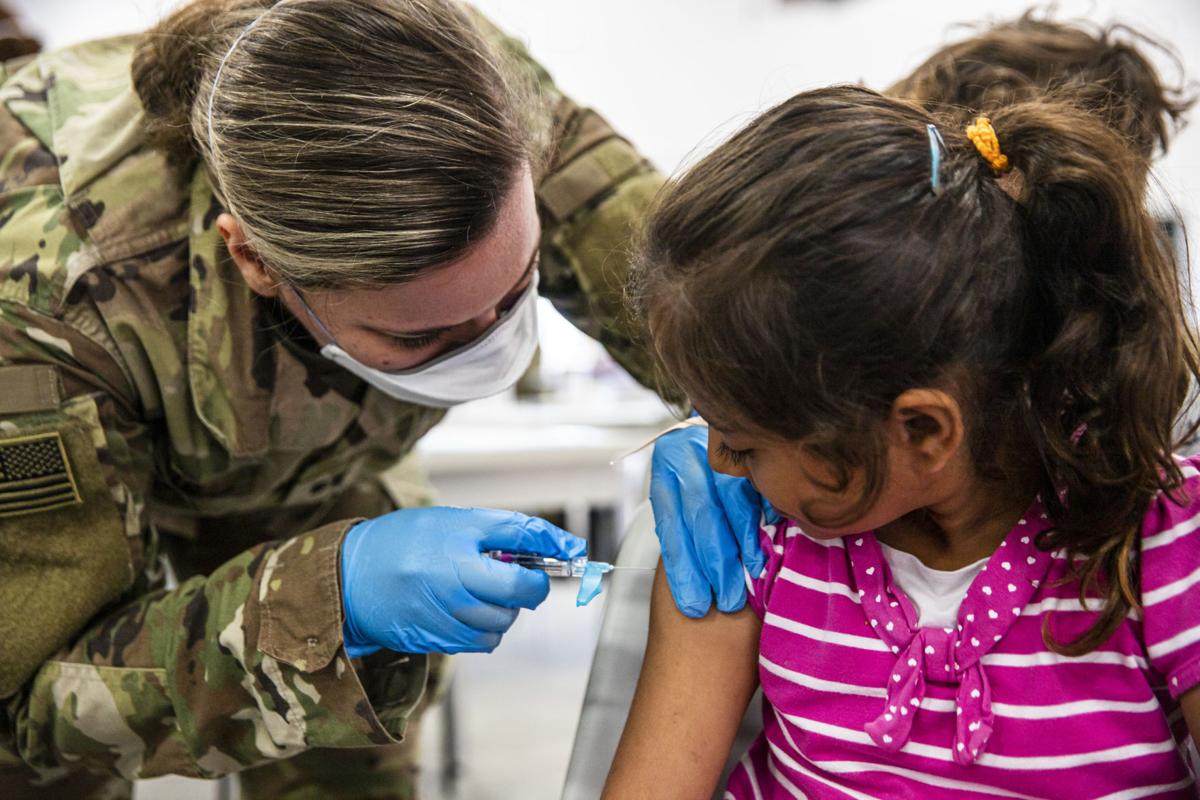 The nearly two dozen cases were confirmed between Sept. 5 and Oct. 8, though there are no known active cases, and no community transmission of measles has taken place in Wisconsin, the Department of Health Services said Friday.
Fourteen Afghans, about two-thirds of those infected, have required treatment at local hospitals, health officials said. Cases of measles have ranged from refugees as young as 4 months old to 26 years old.
A spokesperson at Fort McCoy confirmed seven cases of measles in late September, and raised that figure to nine earlier this week.
The first person reported as being infected with measles tested positive on Sept. 5.
In response to the spread of measles at military bases housing Afghans, the Center for Disease Control halted all incoming flights from Afghanistan and resettlement efforts until all evacuees could be vaccinated.
State health officials recommended that anyone born after 1957 who has had contact with refugees at Fort McCoy confirm their vaccination history and notify their health care provider or local health department if they are unsure of their vaccination status.
More than 97% of the nearly 13,000 Afghan evacuees at Fort McCoy were vaccinated against measles during a mass vaccination campaign from Sept. 16 to Sept. 21. Afghans received the measles, mumps and rubella vaccine, the polio vaccine, the chickenpox vaccine and the COVID-19 vaccine.
Measles is a highly contagious viral infection of the respiratory system that is spread by breathing contaminated air or touching contaminated surfaces. According to the Centers for Disease Control and Prevention, the virus is so contagious that up to 90% of people close to an infected person who are not immune will also catch it.
State Journal reporter Emily Hamer contributed to this report.